Eightsleep Pod Pro Cover review: does it improve sleep?
We test the smart mattress cover that wants to supercharge your sleep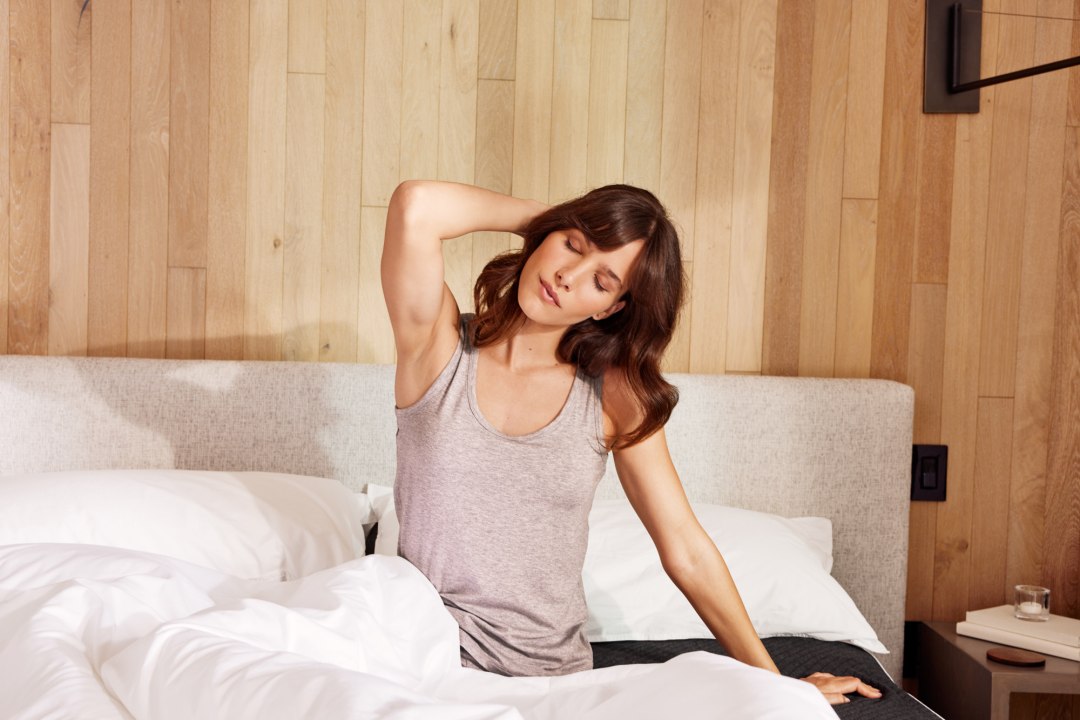 Good sleep is the foundation of good health. Your fitness, mental health, decision making and even weight depend on how long – and how well – you kip. It's why your Polar, Fitbit, Garmin, Oura, Whoop and pretty much all fitness wearables offer some way to help you spot if you're getting enough quality zeds.
But while sleep-tracking tech might flag up the effects of your poor sleep habits, it doesn't necessarily help you sleep better. Eightsleep wants to change that. Its smart heating and cooling mattress not only tracks your nightly vitals, including sleep time, sleep stages and heart rate variability, it also uses these stats to automatically tweak the temperature of your bed to optimise your body's nightly temperature rhythms and improve your sleep quality.
So does it work? We slugged our last bit of cocoa, slipped into our PJs and put it to the test to find out.
Price and rivals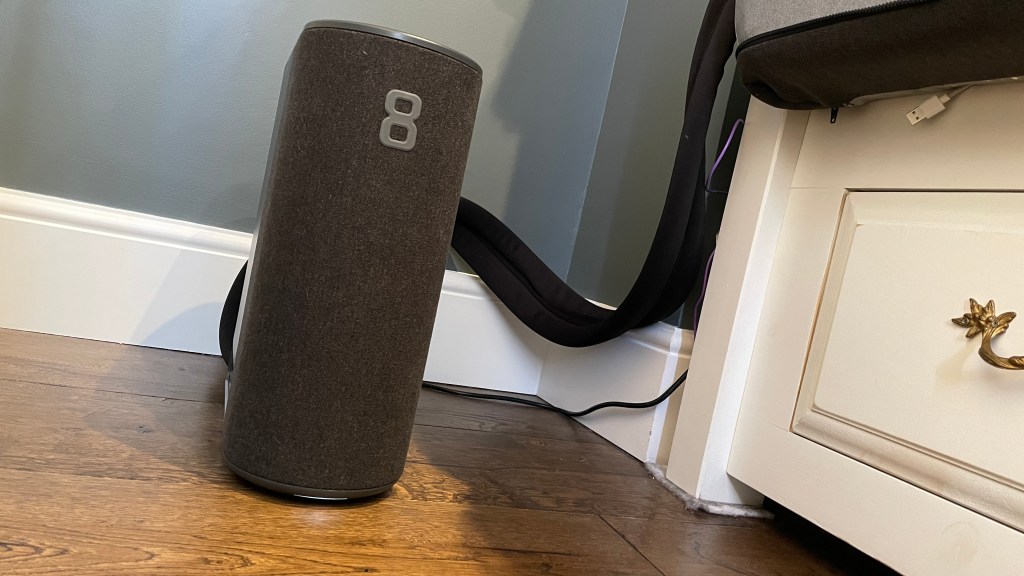 Only the Eightsleep Pod Pro Cover, not the Pod Pro mattress, currently ships from the US to the UK. But if you have a mattress you love, that's not necessarily a bad thing. The Pod Pro Cover is cheaper and fits easily over existing mattresses.
The price for this cover-only system varies depending on your mattress size, starting at $1,595 for a UK double (135 x 200cm), rising to $1,695 for the large UK double (160- x 200cm) and topping out with the $1,895 super king (180 x 200cm).
It's worth noting that you'll also need to buy some separate items including around four litres of distilled water and a bottle of hydrogen peroxide to add to the cooling/heating unit. These need refreshing every two to three months, so there is a small ongoing cost.
When it comes to Eightsleep alternatives, there's nothing that gets close to the combination of an AI-temperature control and sleep tracking in one package. However, if you're after mattress-based sleep tracking then the Withings Sleep Analyzer mat (£119.95) is one cheaper option.
Another is the Tempur-Pedic Ergo Smart Base ($1,799), an entire adjustable bed base that also tracks sleep and temperature but doesn't have an AI engine to automate heating and cooling.
Wearables like the Oura Ring 3 ($299) and Whoop 4.0 strap (Subs from £360) track a similar suite of sleep stats as the Eightsleep. So if it's sleep data you want, that's also an option.
However, unlike some other sleep and heart rate variability tracking products, Eightsleep's app access is thankfully currently free. The likes of Whoop and Oura require not-insignificant monthly subs.
Design, set up & installation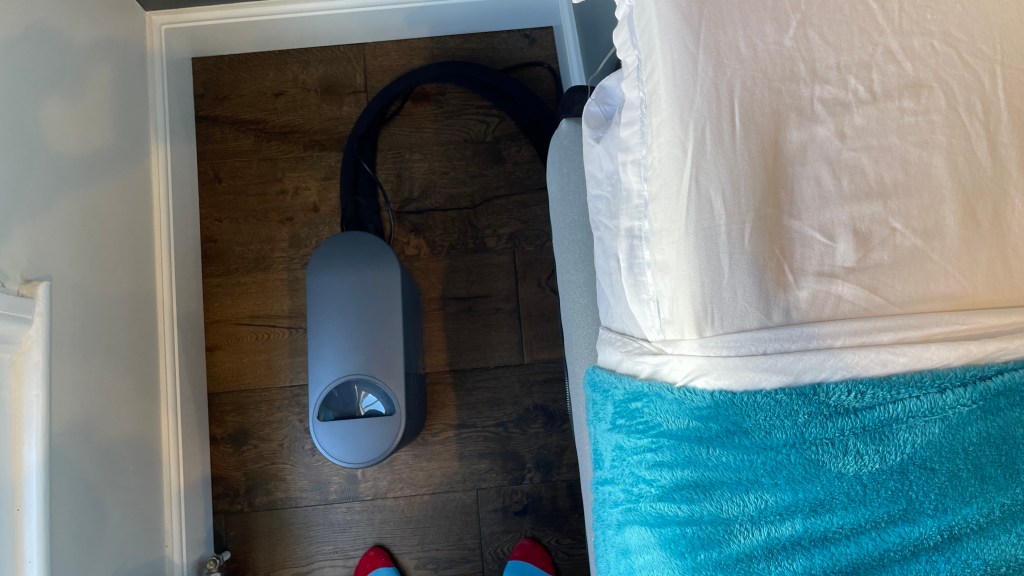 The Eightsleep system consists of a zippable mattress cover that contains a heating/cooling grid and sensors. Some water pipes connect that to a main brain water-powered hub, about the size of an old-school PC tower.
That tower sits by the bed, holds 3.2 litres of water and uses thermo-electric cooling elements, in conjunction with a Heat Sink and two premium cooling fans, to pump temperate fluids into the mattress cover's main cooling/heating grid.
There's engineering magic at work here. We love that the pod is split into two sides with dual zone heating/cooling and tracking. So each side can be controlled separately by you and your bedfellow via individual apps. The app itself is also nicely designed, well thought out and easy to use.
You also don't feel the grid underneath you and the Pod Cover feels just like sleeping on a regular mattress. Overall, the temperature control system is fairly quiet though certainly not entirely silent. If you're a light sleeper this can wake you up.
The mains-powered, Wi-Fi-enabled hub needs a good internet connection to speak to the app. And though the tracking still works if there are small interruptions in connectivity, without reliable internet none of it heating/cooling works. We didn't have any issues with this but if you're in a house where the bedroom gets a dodgy signal, this might be a problem.
The set-up was a little faffy. The mattress cover initially takes a bit of wrestling to lash it down securely and you'll need to source those specialist extras – the distilled water and hydrogen peroxide – online. They're strangely hard to find in the UK. We tried.
Features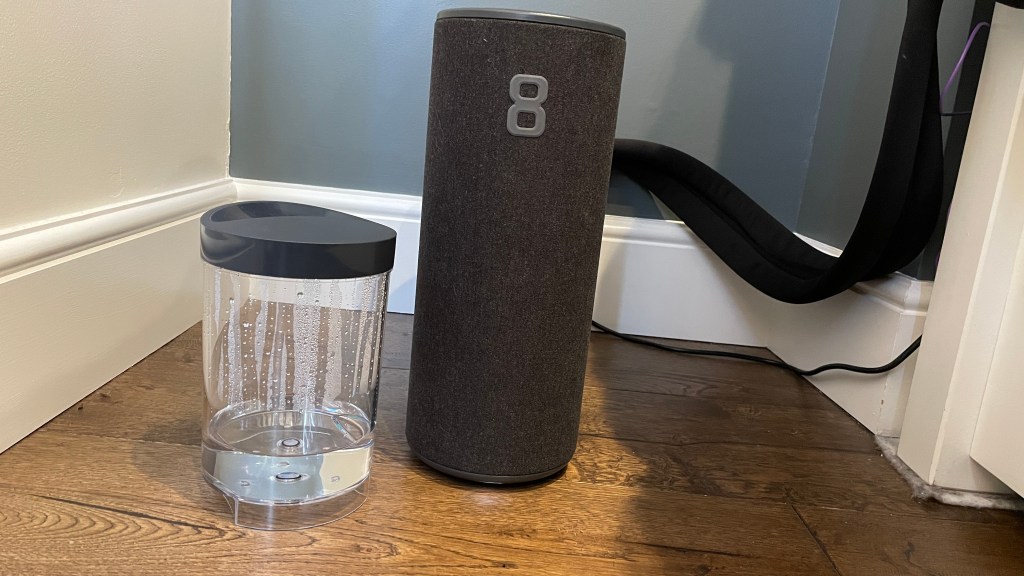 Eightsleep's features break down into two main areas. First there's the heating and cooling autopilot. This uses your previous sleep performance, regular subjective surveys and the outside room temperature to adjust your bed's temperature to optimise your sleep stages.
Typically, we need cooler temperatures during deep sleep and more neutral temperature during REM sleep. You can also set different bedtime and wake-up schedules and personalise the temperature when you get into and out of bed. There's also a vibrating alarm to wake you up. That took a bit of getting used to but it's somehow less aggressive than an audio alarm. Though you have to use your phone to switch it off. And we all know what happens once your phone is in your hand – doom scrolling.
Then there's the sleep-tracking element. The same clever grid in the mattress cover that manages the heating and cooling, also houses the sensors that track a really broad suite of stats including: sleeping heart rate and respiratory rate, HRV, sleep time, sleep stages (REM, light and deep), plus bedtime, time in bed, sleep latency, wake up and get up times and tosses and turns. All of this rolls up into a nightly Sleep Fitness Score which influences your temperature autopilot.
Eightsleep's Sleep Fitness Score is different from some other trackers because it rewards the sleep habits you can control. You score higher for consistent bedtimes, the time it takes to drop off, wake up times and how long it takes to get your butt out of bed once you're awake. All good sleep hygiene habits. What it doesn't attempt to factor in are things like the percentage of deep or REM sleep you experience. The idea here is to focus on what you can control and the rest will follow.
Accuracy and performance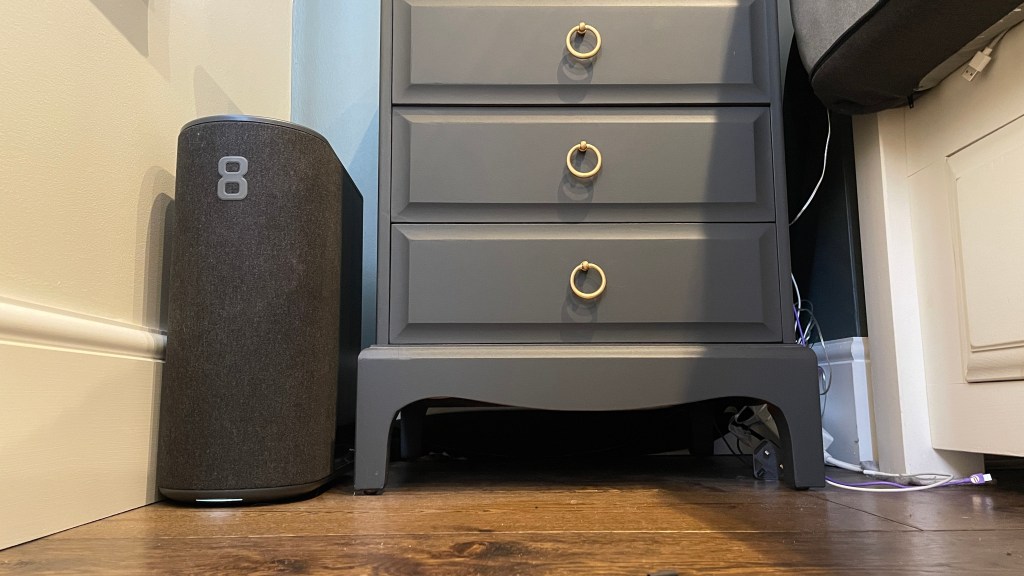 To compare the tracking accuracy, we also tracked our sleep using a Whoop 4.0, an Oura Ring 3 and a Garmin Enduro running watch. To see if our sleep performance improved, we also used retrospective Oura sleep data and Withings Sleep Mat data going back quite a long way as a reference. Each morning we also noted how we felt we'd slept and how much energy we had that day.
Before we get into the sleep performance, one thing to note, getting into a gently warmed bed each night was wonderful. So was waking up in one. On that alone Eightsleep made us look forward to bedtime even more. But the beauty of Eightsleep is that you can control that. If you like it cooler, tell the machine and it;ll learn your preferences.
However, sometimes when we got into bed before the Eightsleep's scheduled warm up, we sometimes felt a rush of cold that wasn't pleasant. During the night, while the AI system was learning, that same cooling could be a little unsettling. Eventually, with a little daily feedback, Eightsleep was able to manage our nighttime temperatures perfectly.
But the big question is did the Eightsleep improve our sleep? Well, this is a little harder to judge.
Based on Eightsleep's own readouts, we didn't see a big drop in the number of tosses and turns, our percentage of deep, light and REM sleep were pretty much unchanged and fluctuated as before. As did our HRV and sleeping breathing rate.
Somewhat bizarrely Eightsleep always registered our average sleeping heart rate at 44bpm without any variation. Which seems oddly consistent, likely incorrect. Our other trackers showed more fluctuation. But Eightsleep said this was likely a display bug in the app.
To calculate its Sleep Fitness Score, Eightsleep uses time slept, wake up time consistency, time to fall asleep (aka sleep latency) and time to get out of bed. Kind of Sleep Habits Score rather than a sleep quality score. These were always pretty high compared to Oura and Whoop which showed much more fluctuation and were a little more pessimistic.
However, our own subjective scores each morning suggest that for us at least, Eightsleep's smart temperature control certainly improved things. While it wasn't a magic sleep wand, we fell asleep faster, woke up unaided within a consistent time window and generally felt more alert and energised. .
How much of that is down to the temperature control isn't easy to judge. When our sleep habits were good, we got pretty good readings across the board. When we did things that would usually wreck our sleep quality, including inconsistent bed and wake up times, drinking alcohol, late caffeine, stress or scoffing loads of sugar late at night, the quality went down.
We encountered a couple of other problems, too. The system often failed to pick up on long waking periods during the night. The out of bed times (something a mattress should be very good at clocking) were occasionally wrong too.
Also if you ever relax on your bed in the evening, before actually going to bed or to sleep, Eightsleep can think you've turned in and starts tracking that night's sleep, sklewing your stats. If you've set up your side of the pod but accidentally roll onto the opposite side of the bed during the night, that also skews your stats. As will anyone else encroaching onto your side of the bed.
Verdict
There's no doubt this is a very smart piece of engineering. We loved the temperature management and saw some sleep improvements while using the Eightsleep. There's no sleep-enhancing silver bullet that'll override the influence of alcohol, caffeine, diet and bad sleep hygiene, but if you're serious about optimal sleep, the Eightsleep definitely helps you understand how to sleep more soundly.
Stuff Says…
This wonderfully clever sleep system makes bedtime more comfortable, but isn't a silver bullet for improving sleep quality.
Good Stuff
Excellent temperature control
Toasty bed at bedtime
Easy to use
Bad Stuff
Fussy installation and set up
Big unit
Big investment
Tech specs
| | |
| --- | --- |
| Temperature range | 12 to 43°C |
| Mattress size | UK double (135 x 200cm), UK large double (160- x 200cm), UK super king size (180 x 200cm) |
| Wi-Fi | Yes |
| App controlled | Yes |
| Price | $1,595 – $1,895 (£1,216 – £1,445) |