Fujifilm X-T2 review
Meet the best camera on the planet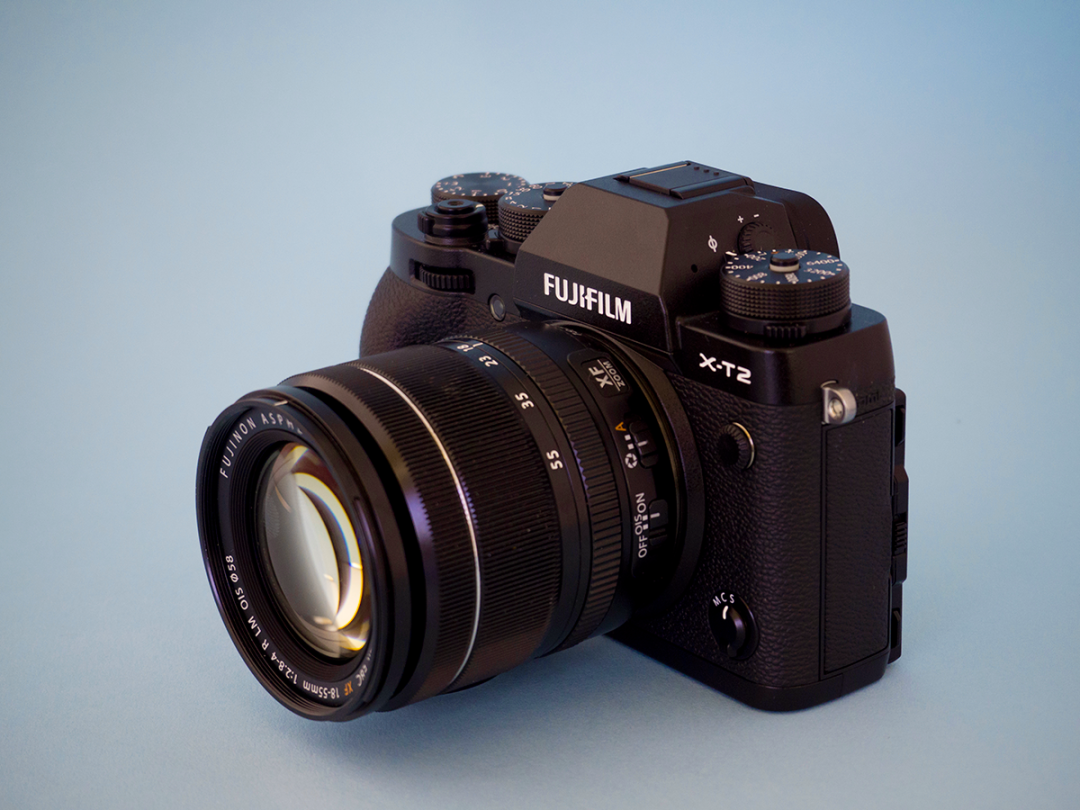 There's a world of difference between a great camera and a camera that merely takes great pictures.
Anything can take great pictures these days. A cheap compact will do it, your average smartphone will do it and pretty much any compact system camera or DSLR will do it with a nonchalant shrug.
Taking great pictures is the easy part. The hard part is creating a camera that makes the shooting experience part of the fun rather than just a means to an end – and the Fujifilm X-T2 does that with aplomb.
The successor to 2014's X-T1, it's a stylish mirrorless CSC with a 24.3MP APS-C sensor and a wealth of improvements over the older model. It's also one of the very best cameras you can buy right now.
Fujifilm X-T2 design and build: The hipster's choice
Admittedly, my first thoughts on unboxing the Fujifilm X-T2 were that I'd accidentally been sent another X-T1: they're physically near-identical. Then again, if it ain't broke…
And design-wise it most assuredly ain't broke, because the X-T2 is one fine looking snapper. We're firmly in hipster territory here: the X-T2's black, magnesium-alloy body is achingly retro, not least because of all the manual dials on top of it and the prominent prism where the viewfinder sits.
It's beautifully built. The X-T2 is relatively heavy for a CSC at 457g, although obviously still a lot lighter than most DSLRs, but that's a fair pay-off considering how solid it is. It certainly feels as if it could take a bump or two, and it's weatherproof too, with 63 seals to keep out pesky dust and water.
Size-wise it's slightly bigger than the X-T1 and indeed than most CSCs but again it's a mere tadpole compared to the average DSLR whale. Stick a pancake lens on the front and it'll still fit in a jacket pocket.
What else is new? Well, you now get two SD card slots, which is a big deal. You can set it up to either shoot JPEGs to one and RAW to the other, automatically back up your snaps to the second card or just fill one card then start on the other. Either way, it's really helpful and a feature you don't commonly find outside of pro DSLRs.
The electronic viewfinder is mostly unchanged – still big and detailed and just about the best non-optical finder I've used. It's supposedly brighter now, but you won't notice much difference, while a faster refresh rate makes it better for tracking subjects.
The LCD, meanwhile, can now be flipped sideways as well as up and down. But don't get too excited – it only goes one way, and it only goes to about 70-degrees. Yeah, it's more useful than it was before but it still looks a bit rubbish next to Canon's efforts, which get as twisty as an Octopus playing Twister; the X-T2 is more of a grasshopper playing Snap.
Fujifilm X-T2 controls: Manual marvel
In design terms the X-T2 is up there with the best modern cameras, but when it comes to controls it's so far ahead its middle name must be Usain. Everything you need is at your fingertips – and I don't mean behind a touchscreen menu.
There are physical dials on the top for ISO, shutter speed and exposure compensation, while aperture is handled via a ring on every one of Fuji's quality XF lenses. And really that's all you need.
Want to shoot in aperture-priority mode? Set shutter speed to auto and turn that lens ring to your required f-number. Fully manual? Just choose your settings and get on with it. Looking for a shortcut 'Sports' or 'Landscape' mode? Then you'll need a different camera – because you won't find them here.
For that reason the Fujifilm X-T2 can seem a rather daunting camera at first, particularly if you're a novice weaned on smartphones. But really it's not that hard, and if you make the effort you'll gain complete control over your photographs.
Elsewhere, the X-T2 features some subtle but important improvements over the X-T1. The ISO and shutter dials are now taller and easier to turn, plus they can now be locked with a simple press of the middle button; on the X-T1 you had to hold down the button while turning and it was REALLY ANNOYING.
Below the shutter dial you'll find metering settings, but unfortunately these are as fiddly to change as on the X-T1; it's a good job you won't need them much as metering is generally excellent. Beneath the ISO dial, meanwhile, you have a miscellany of other settings – high- and low-speed continuous, bracketing and the new video option. These are, thankfully, far easier to select.
There's a command wheel on the front and another on the back. These control various settings depending on what you're doing at the time and can also now be pressed in to act as another button (like you need any more). Also on the rear you'll find the 4-way selector, which can be set to control almost any aspect of the camera; I commonly set mine up with white balance and Fuji's Film Simulation modes but YMMV. The buttons themselves are now bigger and easier to press too.
Above them you'll find the entirely new focus stick, which is a godsend when selecting focus points – something which you may find yourself wanting to do a lot of. More on that later.
There's more, but let's leave it there and just confirm that if you want to change a setting on the X-T2 there's almost certainly a way to do it without delving into the menus.
Fujifilm X-T2 picture quality: Dig deep for detail
Having said that it's the Fuji's controls that set it apart, I'll now contradict myself and say that its picture quality is every bit as impressive.
The first half-dozen or so Fuji X cameras all maxed out at 16MP. That was fine three years ago, but as we ticked into 2015 plenty of Fuji users were casting envious glances at the 20-something megapixel monsters elsewhere on planet camera. They got their wish in January with the launch of the 24.3MP Fuji X-Pro2, and as you'd expect the X-T2 gets that same sensor.
What that all means is more detail. You can crop into your photos more easily, blow them up bigger and just generally have a big ol' party with them. Ahem. There's no low-pass filter here either, which further boosts detail, to the extent that shots taken with a standard zoom can end up looking as sharp as those from a quality macro.
What about the lenses?
A camera is only ever as good as its lenses, but the X-T2 has nothing to worry about on this front. Most people will probably get it with the 18-55mm kit lens, which is a good, safe choice. It's faster than most kits at f2.8-4, has built-in image stabilisation and takes great shots.
But the XF system's jewels are its prime lenses. Pick up the stunning trio of 16mm f1.4 wide-angle, 35mm f1.4 standard and 56mm f1.2 portrait lens and you'll never look at a zoom again. Well, if you can afford the – ulp – £2000 they'll cost you that is. So maybe stick with the zoom after all.
The X-T2's ISO range is a fairly modest 200-12800, with a couple of probably-avoid extended settings above that. But Fuji's own X-Trans sensor has long been considered one of the best for noise-control, and the X-T2 excels on this front.