Fujifilm X-T3 review
Introducing the best APS-C camera on planet Earth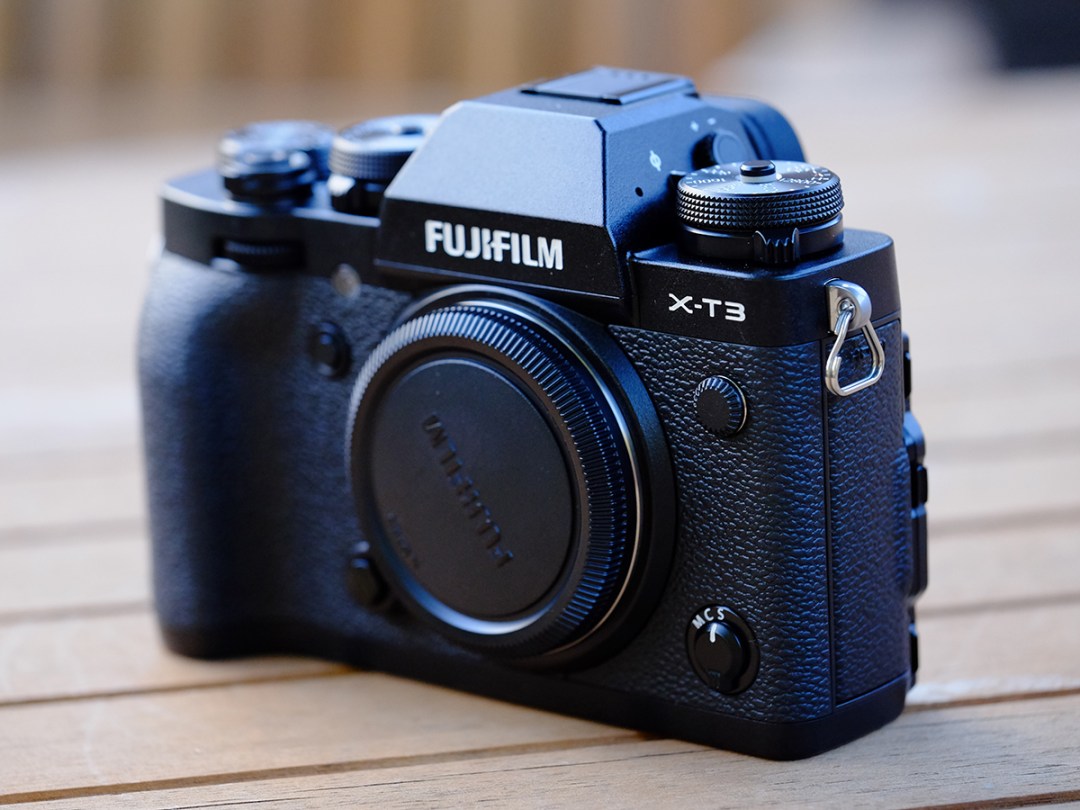 The Fujifilm X-T3 may look familiar, but rarely have appearances ever been so deceptive.
While the third generation of Fuji's premium mirrorless cameras has a largely unchanged body, its brains have been upgraded with near Terminator-like levels of smarts. I wouldn't be surprised if this thing one day becomes sentient and takes over the world.
For starters, it's fast – dizzyingly so, with an upgraded autofocus and super-quick burst shooting. The already-brilliant image quality is now even better, the EVF is the best on the market and there are so many new video features that I could write a novella just on that subject.
And they're just the headlines – at every turn there's a tweak here and a new option there to help you get the most out of your new camera.
Should you buy one? You've probably already got an idea which way this review is headed, but let's get behind the lens first…
DESIGN AND BUILD: TRIED AND TESTED
Anyone who's ever used an X-T1 or X-T2 will feel instantly at home with the new camera. Physically, it's only slightly different from its predecessors – a bit taller and wider with a slightly smaller grip, but essentially the same form.
It's like seeing an old friend who's spent the summer doing triathlons in California and returns sculpted and bronzed but still recognisable. That's a good thing, by the way, because it's probably one of, if not – the best-designed camera.
This hipster-retro style hasn't yet outstayed its welcome, and while the prominent dials on top certainly add to its visual appeal, they also make it a supremely nice camera to shoot with – and that's ultimately more important.
The three main dials – ISO, shutter speed and exposure compensation – have been made bigger and easier to turn, and there's now more separation between them and the secondary dials that sit handily below the first two.
There are oodles of buttons and wheels, too – another 17 in addition to those five main dials – and virtually all of them are customisable. Aperture, meanwhile, is almost always set on the lens itself. The net effect is to ensure you hardly ever need to delve into the menus to make any changes, which can only be a good thing.
The other noticeable physical change is that the viewfinder prism is a little bigger and more prominent. This is theoretically gives you a little more room to shoot without your nose constantly pressing against the touchscreen, but I did still find myself inadvertently changing settings and focus point via my hooter.
My advice is to leave the touchscreen option switched off if you're shooting via the EVF. Or chop a bit of my nose off?
The EVF itself is a joy to use: the best on any mirrorless camera. The resolution has been bumped up to 3.69 million dots (from 2.36 million on the X-T2) and although the magnification has dropped a tiny bit – from 0.77x to 0.75x – the extra sharpness makes far more of a difference in use. Make no mistake, looking at this 0.5in screen is in many ways better than using an old-school DSLR-style optical viewfinder in this reviewer's opinion.
The LCD screen has the same resolution as the one on the X-T2 – 1040-k dots spread over 3 inches – but this time it's touch-enabled as on the smaller X-T20 and larger X-H1. The touch interface is restricted to certain functions: you can use it to set autofocus points or take shots, and to change certain other settings via the 'Q' menu, but it won't work in the main menu. This is fine, though, because the menus are easy enough to navigate, and most fingers would find the options too small to easily select.
Using touch for shooting works well: it's fast and accurate and gives you another option if you're shooting in awkward situations where holding the camera up to the eye isn't practical. The screen can also twist out in several dimensions as on the X-H1, but unlike on the new X-T100 it won't flip all the way up so you can use it for selfies. Not that we'd encourage such behaviour anyway. Still, while it may not be the most flexible one out there, it has enough different contortions to give you an extra option or too in the field.
You get two SD card slots on the right-hand side, as on most other premium X-Series cameras, and can easily set these to shoot sequentially, or to use one slot as a backup for the other, or one for JPEGs and one for RAW images. It's all very sensible. Elsewhere, the weatherproofing and overall build is still top-notch: the X-T3 feels solid without being too heavy, and all of the various covers and slots shut nicely and give you confidence that it won't throw a wobbly in the rain.
My only minor gripe is that the textured body feels a little more plasticky and less like rubber. On top there's a hot-shoe slot, into which you can slot an external flash – there's none built-in. Fuji supplies the little EF-X8 unit with the X-T3 and this will satisfy most users, but as I know from past experience with the X-T1 and X-T2, it can be a pain remembering to take it out with you.
The little plastic cover that hides the hot-shoe when not in use is also incredibly easy to lose. Then again, the X-T3's low-light capabilities are such that you won't need a flash all that often.
STILLS: BACK (ILLUMINATED SENSOR) OF THE NET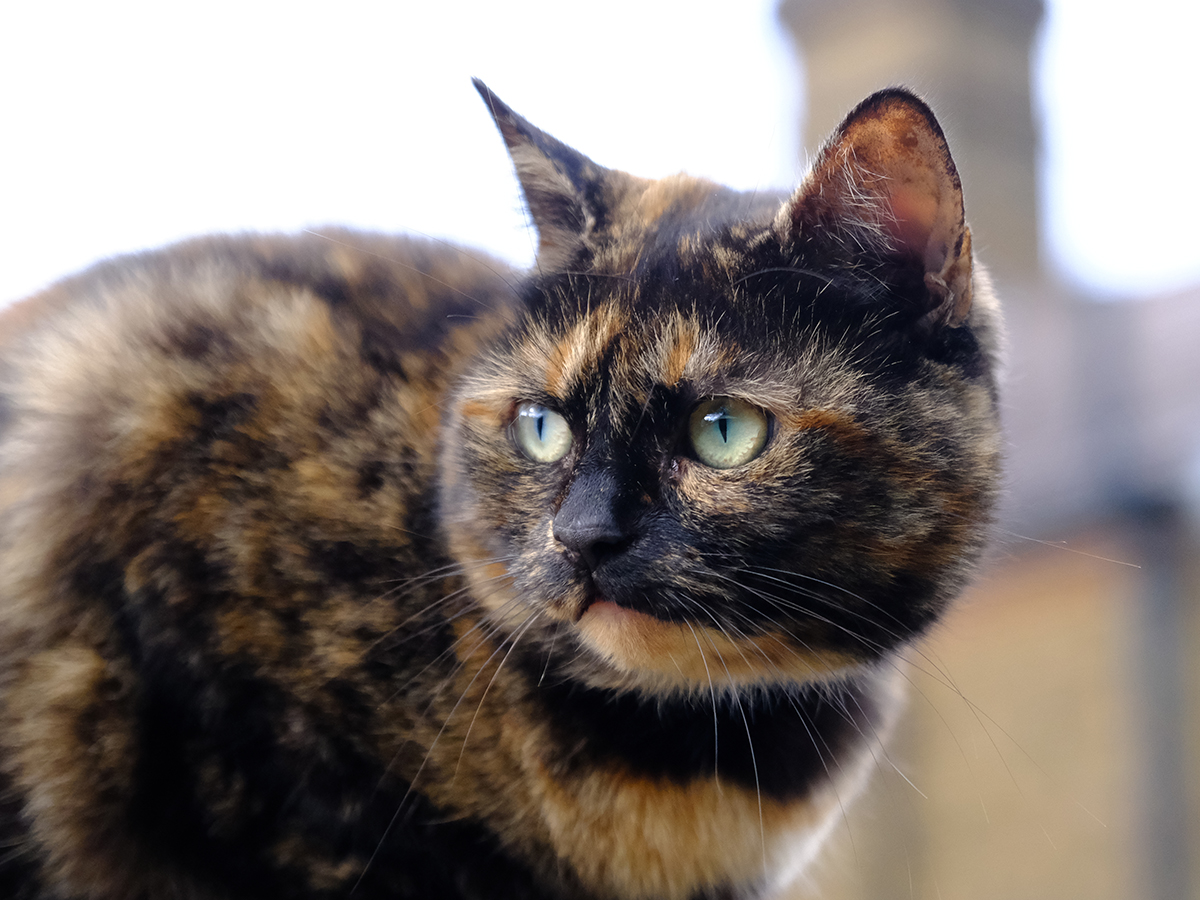 The X-T cameras are famed for quality of straight-outta-camera jpegs, and the X-T3 is the best yet.
In some regards it even trumps the range-topping X-H1, and although it's not a full-frame mirrorless snapper as Sony's A7 series cameras are, it performs so well that you might not mind.
Inside are a new sensor and processor – respectively the X-Trans CMOS 4 and X-Processor 4. The APS-C-sized sensor has 21.6 megapixels, up from 24.3 on the X-T2 and X-H1, but more importantly it is the X-Series' first back-illuminated (BSI) sensor. Now I could get all technical about why BSI sensors are good, but nobody wants me to do that; just read the Wiki page if you're really interested.
All you really need to know is that they allow for cleaner images across the ISO range. That's the theory, at least, and in practice the X-T3 absolutely knocks it out of the park. The X-T3's native ISO range now starts at 160 – it's always been 200 before – and finishes at 12,800, with ISO80 and 512,000 options available in extended mode at either end of the scale. ISO160 is phenomenal – so clean you could eat your dinner off it. But probably more importantly, you can get superb results at ISO3200 and 6400 too. They're not noise-free by any regard, but what noise there is is very well controlled and there's still bags of detail.
I compared similar shots, in similar conditions, on the X-T2 and X-T3 and to my eyes the latter performs better at ISO6400 than its predecessor does at 3200. Even 12,800 is good. By this stage you do lose some detail, but colours are still relatively vivid and dynamic range doesn't suffer too much.
Speaking of colour, the X-T3 shines on this front too. Colour is always a strong point of X-Series cameras, and this one continues the tradition, with vivid tones in jpegs. Fuji's excellent Film Simulation modes are here as always and offer a simple and very effective way to tweak the tones. There are 10 in all, ranging from the bold Vivid to the subdued Asta, brilliant, contrasty Acros B&W and the otherworldly Classic Chrome. There's also a new Colour Chrome mode, which boosts tones in high-saturation subjects. This works really well, particularly for natural subjects such as flowers.
Dynamic range isn't the camera's strong point. While visibly improved over the X-T2, it still struggles a little to expose both very dark and very bright areas of the same scene – certainly compared to a full-framer such as the Sony A7III. At least now you can start shooting in 200% DR at ISO200, rather than ISO400, and DR performance gets better as you go up the ISO range.
That's about my only criticism, though. In good light, noise is barely present and stills are exceedingly sharp. Coupled with Fuji's ever-growing range of almost-entirely brilliant lenses, you'll take some wonderful photos with this camera.
AUTOFOCUS: FAST AND NOT FURIOUS
Static subjects are well handled, then. But what about moving ones? Well, there's more good news here, because the X-T3's autofocus has had a serious upgrade, and it's now a speed demon.
The big difference here is that fast phase-detection AF points now cover the entire sensor. There are, apparently, 2.16m pixels dedicated to focusing, although I stopped counting at about 900,000. You only get a maximum of 425 of them to choose from yourself, but the others will be working away in the background to help you snap on to a moving subject, possibly before it's even decided to move.
In use, it's blisteringly quick – the focus darts around the screen, and hits the spot with a high level of accuracy. Obviously it struggles a bit more in low-light conditions, but even here things have been improved massively: the X-T3 now works down to -3EV, whereas before it was -1, and the difference is very, very obvious.
Tracking is great, and can be tweaked to your heart's content in terms of speed and sensitivity levels – for instance whether you want to lock on to an object and stay with it, or to jump ship to another subject if something else moves into your frame. Everywhere you look there are new features designed to help you out.
The Sports Finder mode crops the image by 1.25x but still on the same size display, so you can see what's about to come into frame and react accordingly. The face detection algorithm has been improved and now works unerringly.
Best of all, though, is the new Pre-shot ES feature. This uses the electronic shutter only, and starts taking photos and writing them to its buffer as soon as you half-press the button. When you do press down fully, the camera stores the previous few seconds' photos to your card, meaning that you've captured images you didn't really take, and won't have missed any of the action. It works brilliantly, and is only possible due to the speed of the new processor and the improvements to the electronic shutter.
Where before I shied away from using the ES except in certain situations, Fuji has majorly reduced the issue of 'rolling shutter' – which distorts certain parts of the image – to the extent that it's now a safe option.
With the electronic shutter you can now shoot to an incredible 30fps for up to 60 JPEGS or 35 RAW images. The improvements to the EVF also mean that you can do so without any blackout – just like using an optical viewfinder.
Turn off RAW and you can can shoot seemingly limitless numbers of frames at that speed – I tried and gave up after 500 or so shots. Not that the mechanical shutter is any slouch; you can now shoot up to 11fps in this mode, for up to 45 RAW frames, whereas on previous X-Series cameras that sort of speed has only been available with the extra battery grip connected.
In short, the X-T3 is an action camera par excellence. And that's a theme that continues on the video side…
VIDEO: OSCAR-WORTHY
Fuji's crammed so much video tech into the X-T3 that it'll be quicker for me to list the features it doesn't have. So, you don't get a clapperboard or pointy director's cap, there's no umbrella-holding lackey and it can't sprout wings and take aerial shots. But that's about it. What you do get is 4K at 60fps, in 10-bit form – a first for a mirrorless camera.
You also get super slow-mo 120fps full HD, up to 400mbps bitrate, approximately 12 stops of dynamic range, enhanced low-light performance, F-log recording, simultaneous output via HDMI and to an SD card, zebras, and more. So much more.
And by the end of the year it will be better still: a firmware update will bring the ability to shoot in Hybrid Log Gamma (HLG) format, the 4K HDR standard developed by the BBC. I'm not a professional videographer, or even a YouTuber, so many of these new features are wasted on me. However I do know that the 4K 60fps footage looks superb, particularly with the Eterna film simulation doing its thing.
The 120fps slow-mo is great fun, too. The autofocus isn't as snappy as it is for stills, but with face-tracking enabled and a bit of playing around with the settings, it should be good enough for bedroom vloggers. And proper film-makers will probably be shooting with manual focus, anyway. What might be more of a problem for YouTubers is the screen's inability to flip right round so they can see what's being filmed. Still, if you're a stills shooter who just wants to take nice videos of your family, this will likely be the best camcorder you've ever owned.
Finally, I should mention the battery life – which is supposedly improved, but which I still found to be pretty average. The company says the X-T3 is good for 390 shots – up from 340 on the X-T2 – but I only got close to that figure by switching it off if I wasn't using it for a few minutes and, eventually, turning off the LCD screen altogether. It seemed no better than the X-T2, frankly, and you'll definitely want a second battery. And a third, probably. On the plus side, the camera can be charged via USB-C, which is handy.
THE RIVALS
So, is the Fujifilm X-T3 the best camera out there in its price range of £1349? As always, it depends on what you like to shoot and which features you prioritise. The elephant in the room here is image stabilisation – a feature now present on many other mirrorless cameras including Fuji's own X-H1. If you're used to it, you will miss it in certain situations – although bear in mind that many Fuji lenses do come with IS built in.
If you're upgrading from an X-T1 or X-T2, on the other hand, it won't be so much of an issue. Sure, it would be nice to have, making it possible to capture sharper shots at slower shutter speeds in lower light, but if you mainly shoot sport or wildlife, IBIS is less useful.
For those of you who mainly do landscape, street and portrait photography, though, the X-H1 will give you much of what the X-T3 does plus that image stabilisation. Against that, it's more expensive (£1699 body-only) and a fair bit bigger. The autofocus isn't quite as advanced – though it's still very good – and the processor is now last-gen, although again, I saw no reason to criticise it when I reviewed it earlier this year.
The video features are also more advanced on the newer camera, although again the X-H1 is no slouch on that front and the IBIS will also be a boon for many videographers. In short: it's a tough call.
Try them both out and think hard about what you'll use it for before deciding. Then there's the full-frame conundrum. Sony's A7 series is now seen by many as the leader of the mirrorless pack, with good reason. The £1999 A7III is a superb camera with many of the same features as the X-T3 – 4K video, super-fast autofocus and burst shooting, small body – but with the addition of image stabilisation and a full-frame sensor. Is that worth £700 more? Again, it's hard to say.
I prefer the all-round package of the X-T3, from the wonderfully placed manual controls and stylish exterior to the colour control and range of small lenses, but I wouldn't think anything less of anyone who values the extra dynamic range and low-light skills of the Sony. And that's before we even get started on Canon's new EOS-R (£2349) and Nikon's Z6 (£1995) and all of the other amazing mirrorless cameras currently flooding the market. What a time to be alive…
FUJIFILM X-T3 VERDICT
It's really hard to find anything bad to say about the Fujifilm X-T3 – it's just consistently great in so many ways.
Fuji's sensibly not tried to reinvent the wheel here – it will be instantly familiar to anyone who's used any X-Series cams, from the gorgeous body to the superb manual controls that give you so much control without ever needing to lift your eye from the viewfinder.
What it has done, though, is to look at virtually every feature on the X-T2 and upgrade it. Some of these upgrades are relatively minor, such as the fact that you can now lock the eye diopter in place to save it getting knocked out of focus.
But many are substantial – the pro-level video options, the high-res EVF, the super-fast autofocus and burst shooting. What you're left with is an all-round beast of a camera in a small, beautiful form. As APS-C shooters go, it's the best there is.
Tech specs
| | |
| --- | --- |
| Sensor | 26.1 megapixel X-Trans CMOS 4 |
| AF system | 425-point hybrid AF system |
| EVF | 3.69m dot EVF, 0.75x magnification |
| Screen | Two-axis tilting touchscreen |
| FPS | 20 fps shooting with AF / 30 fps shooting in 1.25x crop 'Sports Finder' mode |
| Video | 10 bit 4:2:0 H.265 internal video capture (4:2:2 over HDMI) |
| Card slots | Dual SD card slots |
| Charging | USB C-type connector can be used for charging battery |
| Other features | Headphone and Mic Sockets |
Stuff Says…
An incredible stills shooter with video smarts to match and very possibly the best APS-C camera we've come across
Good Stuff
Brilliant autofocus
High-res EVF
Excellent 4K video
Beautiful design
Clever manual controls
Bad Stuff
Average battery life
LCD screen could be more flexible
No in-body image stabilisation