Google Home Max review
A ready-to-party smart speaker that doesn't quite hit the notes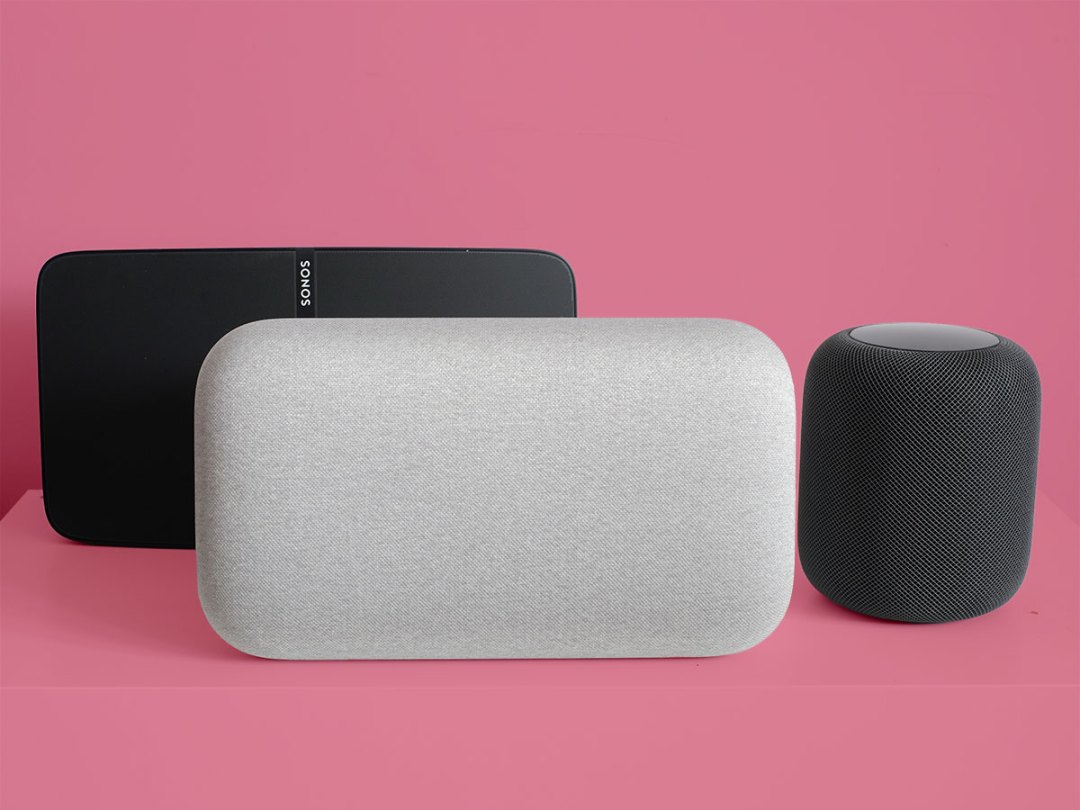 Too afraid to buy a smart speaker? Worried Google and Amazon will record your every word and sell it to the highest bidder?
Well, they probably will. But it's too late anyway as your phone has been tracking you for a decade. Might as well give up completely and buy a Google Home Max.
This is the big beast of the Google Assistant smart speakers. It's £399, and sits between the Apple HomePod and Sonos Play:5 in cost. It sounds bigger than the HomePod and is obviously light years smarter than the Play:5.
Let's see if Google Home can take to the Max…
Design: Papa Moomin
Do a bit of internet-based Home Max research and it's easy to believe the speaker is some comically huge creation that'll dwarf your sofa and look flat-out silly in most rooms. It is not though.
The Google Home Max only comes across as a monster online because the Apple HomePod is smaller than most people expect. This is every bit a normal size "large" wireless speaker, the kind you'd use as your main source of music.
Google has gone for a rounded, bulbous style. Much like modern city cars, wireless speakers seem to get more rounded and cute by the year. The front is a curvy fabric grille, the back main part soft-touch plastic. It could almost pass for a distant relative of Apple's old Hi-Fi speaker dock from 2006. The two have more in common than the Apple HomePod, looks-wise.
Google's Home Max is also clearly from the same species as the Home and Home Mini. Moomins of the smart speaker world, they're cute and slightly tubby-looking, which does help avoid the bachelor pad look of gadgets that appear a bit too techy.
There's no screen on the Max, but there is a little LED array under the grille that lets you know the volume level as it's altered. And they light-up when you say the "Ok Google" wake word. Up top there are touch controls for volume and playback. They don't look ultra-slick for what is meant to be one of the most advanced speakers in the world, but unless you'll sit the Home Max quite low down, they're not all that visible anyway.
Features: Best mate potential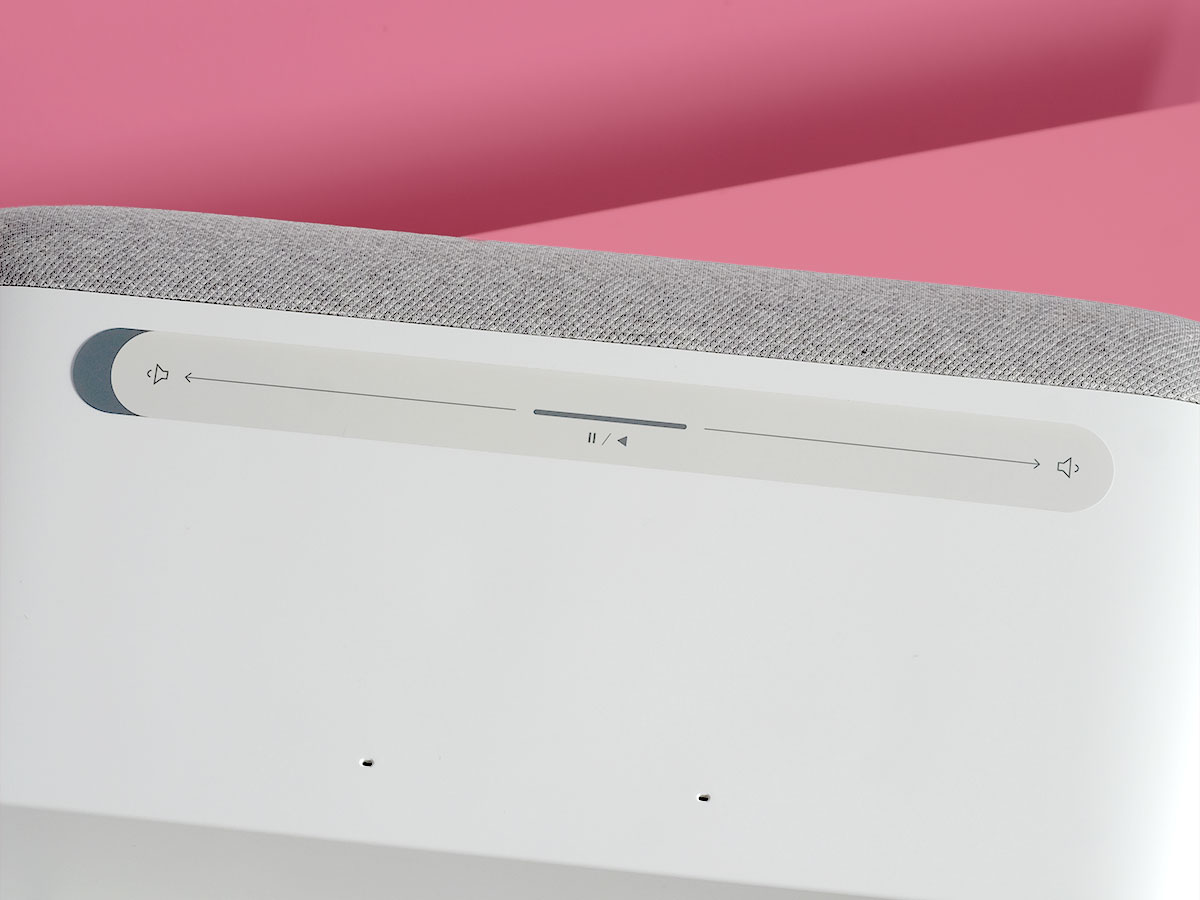 The Home Max is far more open than the Apple HomePod. You don't need a specific device to set one up. iPhones and iPads will do the job as well as an Android.
It'll work as a funny-shaped soundbar too, as there's a 3.5 aux input on the back. There's Bluetooth too, much as the Home Max all-but hides this. You have to ask the Google Assistant to engage this mode, but it'll let you stream all audio from your phone or tablet, handy if you want it for mobile game audio. Or apps that don't support Casting.
For the most part, though, the idea is you'll talk to the Max. This, obviously, takes a bit of getting used to if you've not tried a smart speaker before.
We don't talk to our ovens or toasters, but apparently talking to speakers is all the rage these days. The Google Home Max is a great listener. It uses a series of six far-field microphones peppered along its sides, top and front.
Like other smart speakers, they use beam forming to hone in on your voice and ignore other ambient noise in the room. Google's voice recognition and synthesis is also more natural-feeling than that of Apple or Amazon.
Don't bin your therapist just yet, but you may well find talking to the Home Max much less clunky than you fear. The Google Home Max can control all of the most popular smart home gear, like Philips Hue and LIFX lights, Tado heating gear and Netgear's smart security cameras. However, it still makes sense as a music-only box. Talking to it is, for the most part, optional.
It has Spotify Connect support, and apps that support Google Cast let you treat the Max more like a normal wireless speaker. There's even a switch on the back to mute the mics, for those who want big sound without the Big Brother surveillance lurking in the background.
You miss out on the soul of the Home Max if you do this, though. The whole point is that you can ask it for stuff, from trivia to reminders, in your normal speaking voice from several metres away.
Sound Quality: Tough competition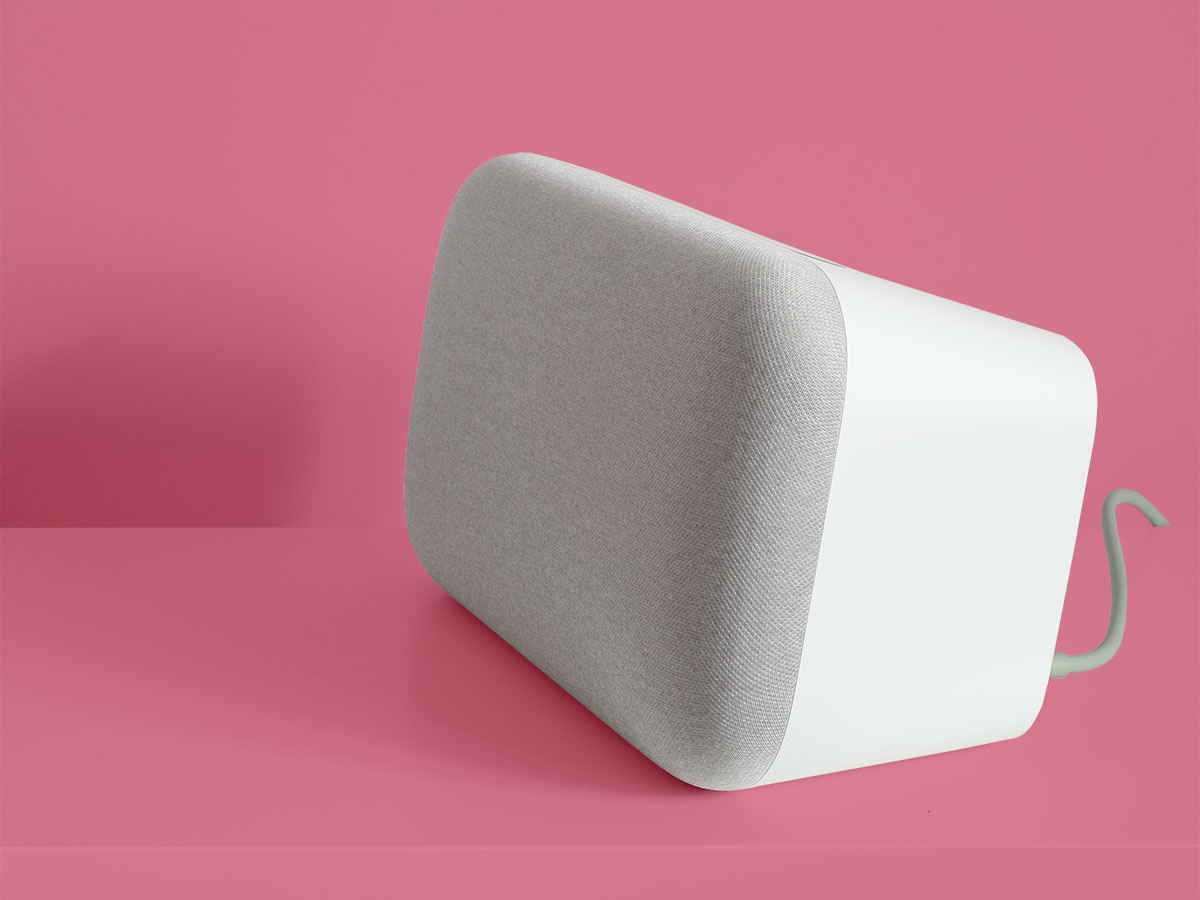 The Home Max has two bookshelf speakers' worth of drivers hiding behind its grille. There are two 4.5-inch woofer drivers that can move back and forth much more than the norm, for ultra deep bass. Each of these is paired with a tweeter.
There are no passive radiators or big bass ports here, none of the usual ways to squeeze more bass out of a living room friendly box. The Google Home Max doesn't need them, it turns out.
This speaker has seriously deep bass, with enough power to make you think a subwoofer may be hidden somewhere else in the room. Apple's HomePod may have tweeters dotted around its sides for 360-degree sound, but the Home Max is much better at filling large rooms, and the scale of its sound is bigger too.
At high volumes, the Home Max sounds more at ease than the HomePod, although if you're listening at levels an etiquette coach would approve of, those Apple tweeters really can sing.
The Home Max is a party box, and the only Google Home speaker we'd say confidently can boot many people's old setups onto eBay or into a charity shop.
However, in a direct comparison with the Sonos Play:5, you get to hear its limits. The Sonos sounds better in just about every respect. Its bass is as deep, but better controlled. The Play:5 mids are better-promoted, smoother and more refined, which helps bring out vocals in a mix. It's spatial detail that really puts the Sonos a league ahead of the Home Max, though.
The Play:5 has superior stereo imaging and separation, which makes for a more dynamic and involving sound than the Max can create.
The Sonos Play:5 does not make the Home Max sound crude, but does get you closer to, for example, the clean and clear sound of a pair of JBL LSR305 studio monitors. You can buy a pair of those for under £200 but, let's be honest, most of us don't want a pair of black boxes in the living room anymore.
Google Home Max Verdict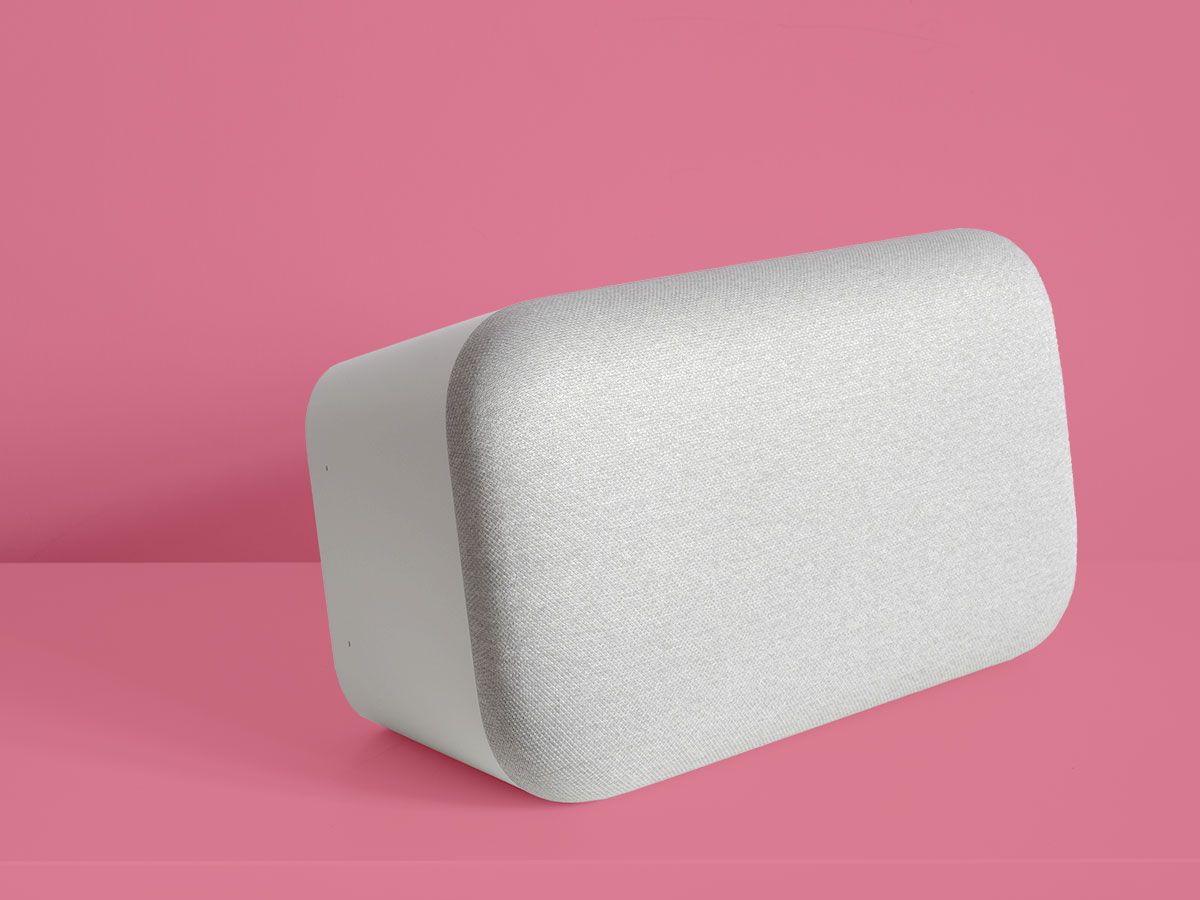 If you want a smart speaker that can blow the doors off a party, the Google Home Max is the best you can get right now. All the smart of the cheaper Home speaker are here, naturally, and the larger drivers offer much more powerful bass, better sound quality all-round. Performance at high volume is better than a HomePod's too.
It isn't quite the last word in all-round sound quality, though. There's power, bass, scale and energy, but the Sonos Play:5 has more refinement and greater dynamics. And, at some point, a smart version of it will appear.
The question: can you stand the wait?
Stuff Says…
A ready-to-party smart speaker, as long as the part isn't full of chin-stroking audiophiles.
Good Stuff
Seriously deep bass
Plenty of power and volume
Great mic sensitivity
Bad Stuff
Not as refined as the Sonos Play:5