Hisense A7200G Roku TV review
Roku in the free world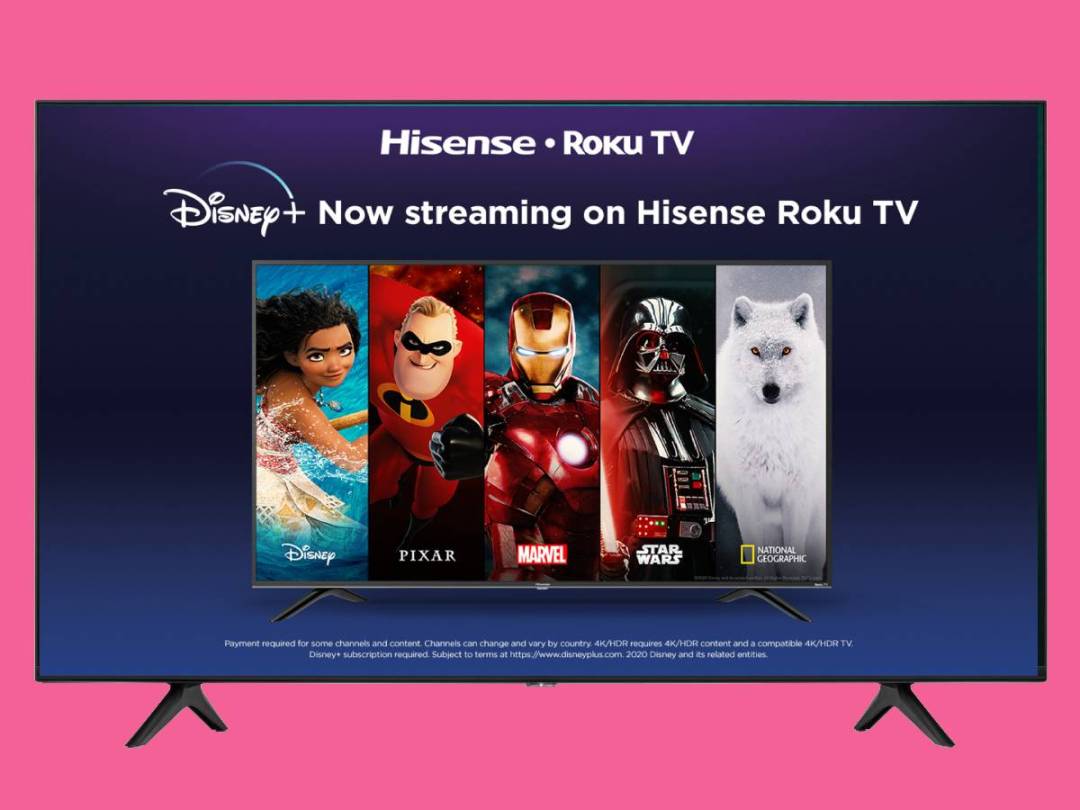 Most TV brands like to offer you a range of options. They'll have their full-on, top-spec 'flagship' models – you know, the ones they charge as much for as you might consider spending on a car. And then they'll have the 'entry-level' screens, the ones that the likes of you and I can actually justify paying for. And then a few ranges in between.
Hisense does this too, but only up to a point. Most pertinently, what Hisense considers 'entry-level' is way, way more affordable than an 'entry-level' LG or Panasonic or Sony or Samsung. When Hisense talks about 'entry-level', it's talking about the sort of outlay that wouldn't buy you a year's membership at the gym.
So basically, the question we need to answer here is: "Hisense R50A7200GTUK – false economy or bargain?"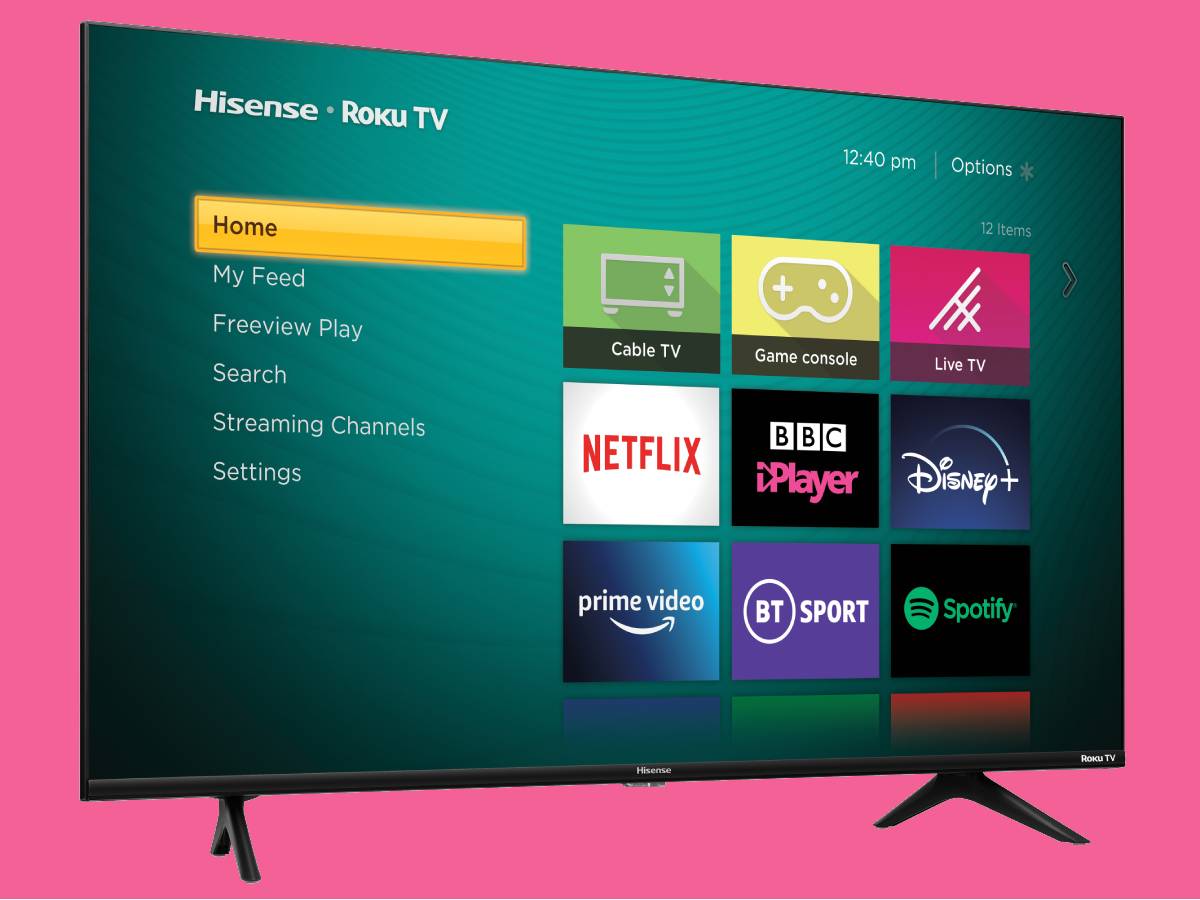 No one wants a TV that's been overly designed, do they? And never fear, the R50A7200GTUK hasn't been so much 'designed' as 'put together' – and if you ask us it's all the better for it.
On the plus side, it's basically all screen. The bezels on either side and across the top are minimal, and even the chunkier bezel across the bottom of the screen (where it reads both 'Hisense' and 'Roku TV') is pretty discreet. The simple screw-on feet the TV stands on are purely functional, too. Faced head-on, the Hisense is a businesslike looker.
It's properly bolted together, too. Sure, some of the plastics feel a bit on the hard side, but there are no creaks or groans from the frame – everything feels pretty sturdy and ready to last.
It's a bit of a bloater by prevailing standards, though, no two ways about it. A depth of 85mm means this is far from the flattest flatscreen you ever saw, and if you intend to wall-mount your new Hisense you should know it's going to protrude somewhat. Still, if this is the biggest concession you have to make to get that super-low price, well, we can all just deal with it.
Features: Expectations exceeded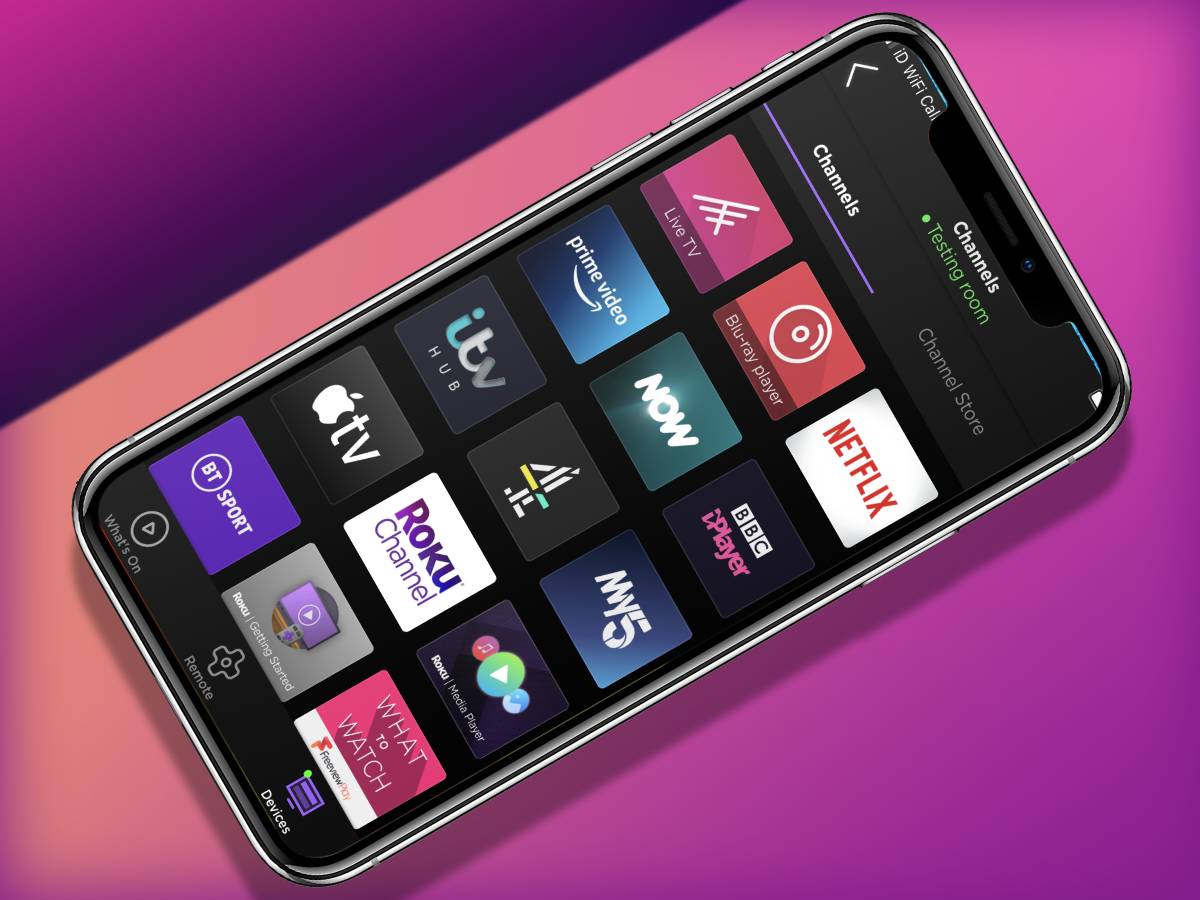 Here's where that £349 price-tag starts to conceivably look like a misprint. The R50A7200GTUK may not have a truly cutting-edge specification, but it's better-equipped than you might imagine.
This is a 4K LCD panel, with full-array LED backlighting (which Hisense unhelpfully refers to as 'DLED') – which goes some way to explaining the depth of the chassis. It features HLG and HDR10 high dynamic range compatibility – but not the HDR10+ or Dolby Vision dynamic metadata variants. Nevertheless, 'one size fits all' HDR compatibility ought to be better than none at all.
Connectivity extends to dual-band wi-fi, with a LAN socket available for those who prefer the unshakeable network stability that comes from hard-wiring to a router. There are three HDMI 2.0 inputs, one which is ARC-enabled and all three of which are 4K @ 60Hz compatible. There's a USB 2.0 input too, composite video sockets for your real legacy equipment, and an RF aerial binding post for terrestrial TV. Outputs run to a digital optical socket and a 3.5mm analogue output.
In terms of sound, the Hisense looks a bit more like the asking price. Two downward-firing paper 'racetrack' drivers are in charge of audio – they're powered by eight watts each. So, on paper at least, your pictures are in no danger of being rattled off the wall.
Interface: Roku your world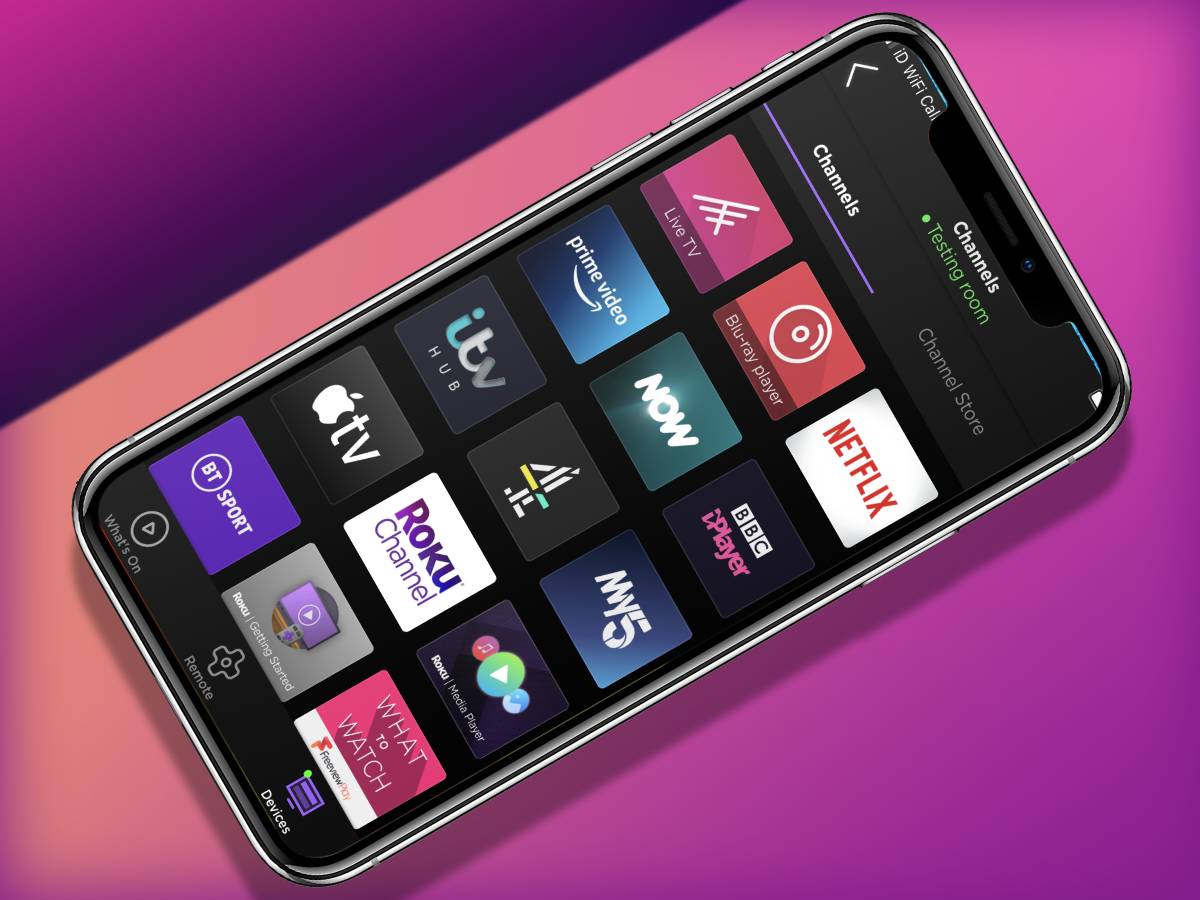 No two ways about it, having Roku TV running the show is quite the coup for Hisense. The smart TV interface here is clean and unequivocal, easy and logical to navigate, and extensive without being exhausting.
With Freeview Play for all your broadcast TV needs, and apps for everything from Disney+ and Netflix to BT Sport and Spotify available (plus a stack more lower-profile alternatives, of course), the R50A7200GTUK is a 'smart' TV in the best sense. The set-up menus are friendly, too – and where some more self-conscious alternatives go on and on, Hisense keeps your options down to a sensible minimum. So you'll feel like you've had some input into the way images look, without having spent the best part of a day doing so.
Control is either via the bundled remote handset – which is well laid-out and comprehensive, although undeniably cheap-feeling – or the Roku mobile app. This is free for iOS and Android, and it works a treat. Like the TV's on-screen menus, it's big-print and logical, and does everything you need it to, especially casting or searching, with speed and stability. Plus it brings just a little voice-control onto the menu too.
Picture quality: Netflix and skill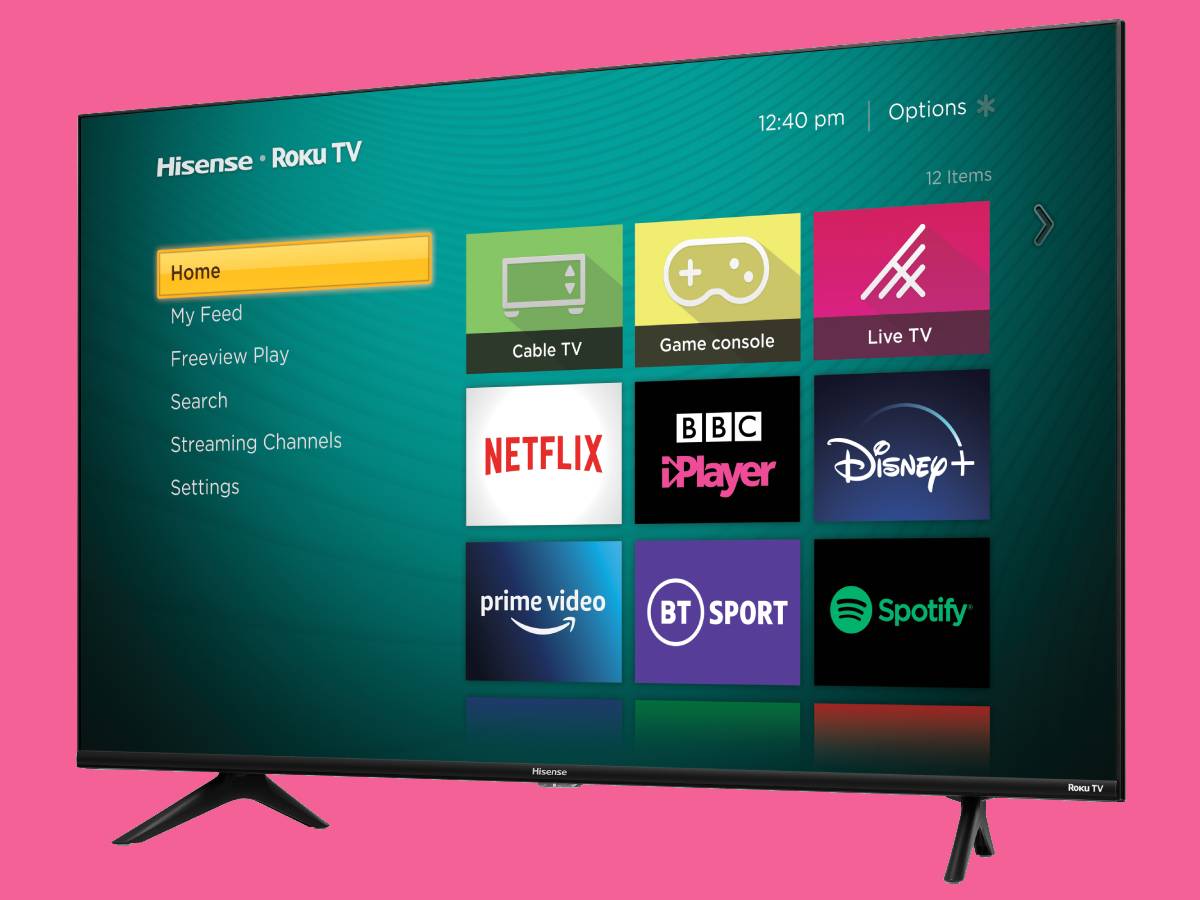 So you've got the Hisense's picture settings just how you like them – in all honesty, the biggest single influence you can have is on colour temperature. All you need to do is cue up some 4K HDR content and find out what the R50A7200GTUK is made of.
The Irregulars on Netflix is some 4K HDR content, and the Hisense makes the most of it. Black tones are deep but properly detailed, and white tones are clean and equally information-rich – the A7200GTUK is far from the brightest TV around, but it's adept enough with both white and black tones that contrasts pop regardless. The overall colour palette is wide-ranging and lifelike, and the Hisense does notably good work where skin-tone variation is concerned.
It draws edges with a steady hand, keeps picture-noise suppressed well (even in almost entirely dark scenes there's next-to-no crushing of black tones and very little associated noise) and even has a proper crack at keeping motion smooth and convincing. There are times when movement is described rather unnaturally, and they're particularly jarring because they're by no means the norm – unless the on-screen action is particularly testing, the A7200GTUK is stable and composed.
Even when upscaling less information-heavy content, the Hisense keeps the good news coming. Full HD stuff is a little softer and a little less positive than native 4K content, naturally, but as far as colours, textures and contrasts are concerned the A7200GTUK keeps up the good work. You have to really step down in quality to some 4:3 sub-1080p content to expose the Hisense's limitations where upscaling is concerned.
A DVD (ask your parents) of The Wire manages to look soft and indistinct, yet edgy and restless at the same time. Motion-handling goes to pieces somewhat, and picture-noise sets up camp and refuses to shift. Don't expect miracles from your £349 TV, in other words.
Next-gen gamers should certainly look elsewhere – the lack of any of the necessary HDMI 2.1 abilities means the experience will be inhibited somewhat. Owners of legacy consoles shouldn't have any qualms, though – the Hisense keeps up all its good picture-quality work and throws in a response time of less than 40ms too.
Sound quality: not big, not clever
Just like us, you'll have preconceptions about what a 50in TV costing just £349 will sound like – and guess what? You're dead right. To be fair, we've heard TVs that sound less accomplished than this. Not many, though.
To its credit, the Hisense never sounds stressed or coarse, even if you're adventurous with the volume control. But equally, it never really sounds substantial or especially detailed. And the sound EQ adjustment here is, if anything, even milder in its effects than the picture presets – 'big bass', in particular, just turns out to be wishful thinking.
Consider an affordable soundbar – because the A7200GTUK's images really do deserve a bit more than the sound it makes.
Verdict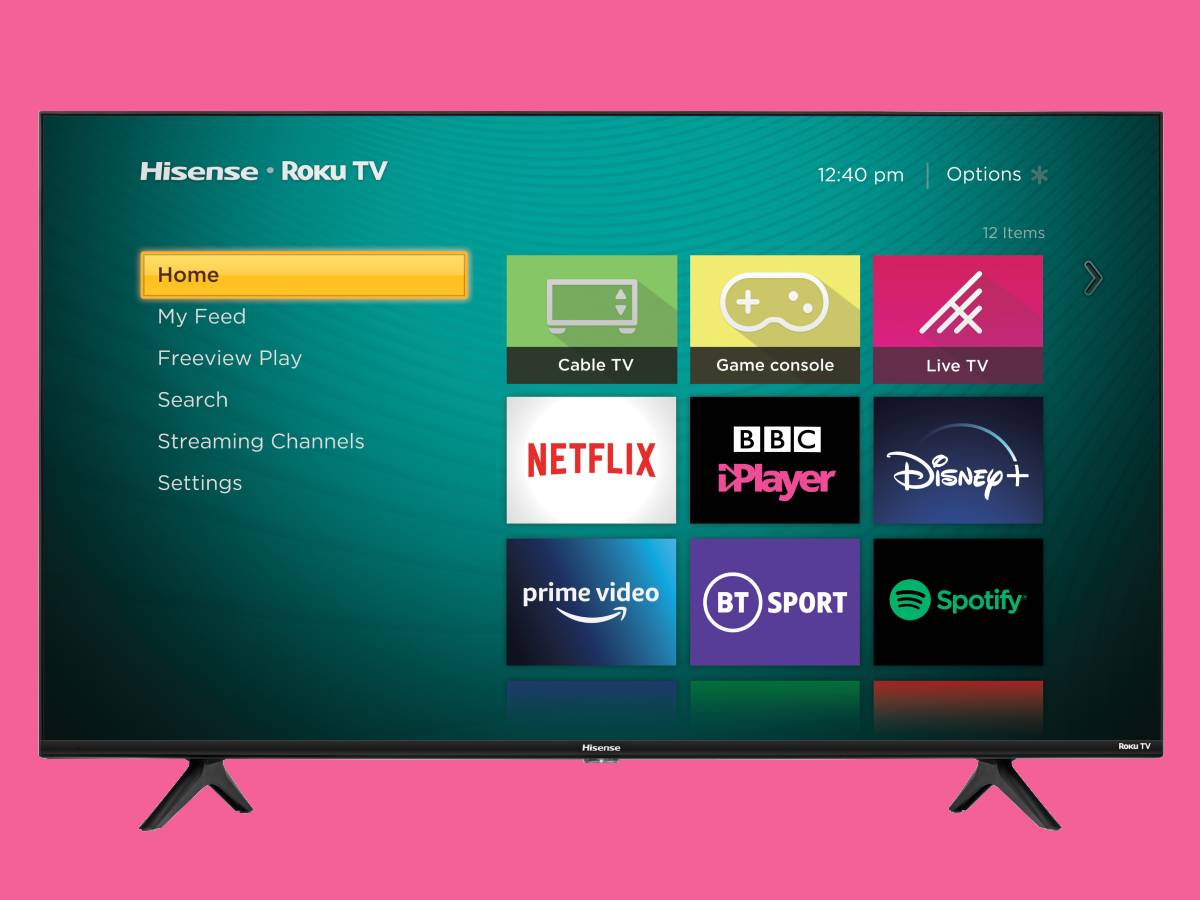 It's all about the price here, right? Because in absolute terms, the Hisense R50A7200GTUK is compromised and flawed – it doesn't sound great and it can let on-screen motion get away from it. But in the context of the price, it's very appealing indeed – and it has one of the best smart TV interfaces of any 'entry-level' TV around, even if it's twice this price. For once, then, overall you get a little bit more than you paid for.
Stuff Says…
Not perfect, no – but a perfectly good way to get a biggish screen at a little price.
Good Stuff
Decent specification at the price
Capable of absorbing, lifelike images
Great Roku smart TV interface
Bad Stuff
Not the last word in motion control
Struggles to upscale low-spec content
Sounds a bit breathless