Honor 20 Pro review
UPDATE: On sale 1 August. It's a great phone, but buying a Honor 20 Pro seems a bit of a gamble right now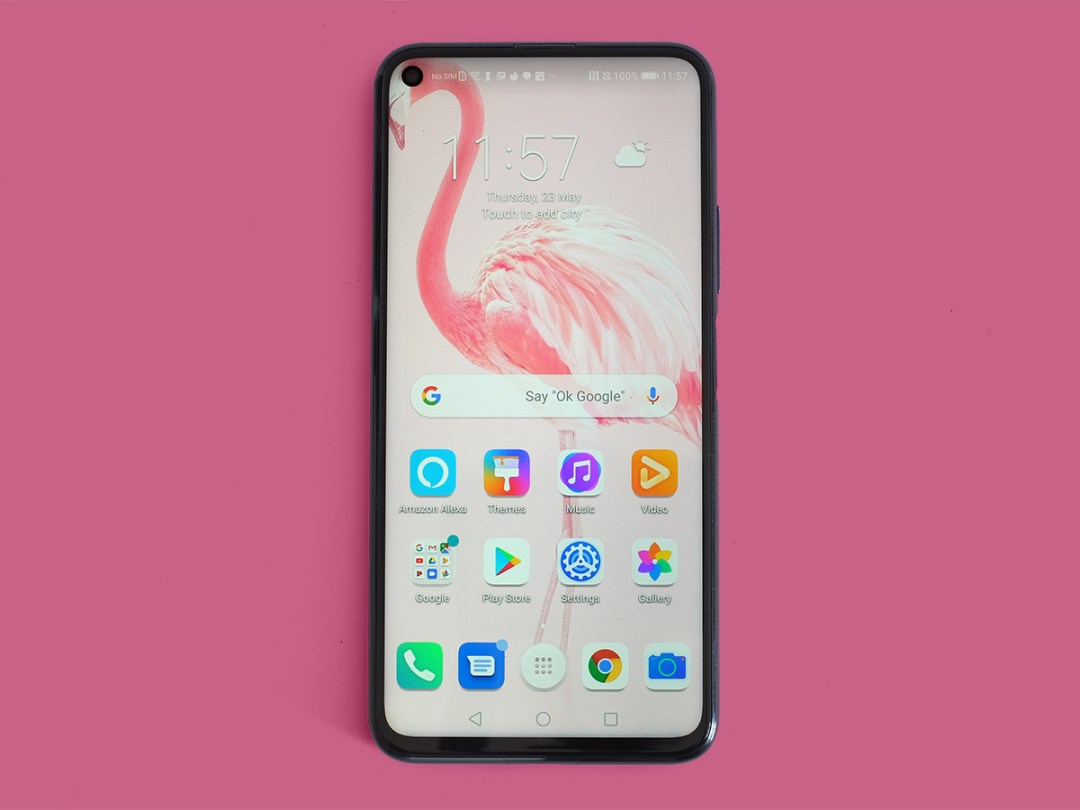 You may have heard Huawei is in a spot of bother. Google won't return its calls. Qualcomm wants nothing to do with it. Huawei and Honor are part of the same group of companies. It's bad news for the Honor 20 Pro.
Should it stop you buying one? Maybe it should. Right now we can't guarantee it'll get any proper Android updates. Or even if Gmail will work properly in a year's time. It's a big deal. But for the rest of this review we're not going to bang on about whether these issues are because, well, what's the point?
Let's focus on whether the Honor 20 Pro is a good phone. It is. It really is. And if you don't want something seam-splitting like the OnePlus 7 Pro or Asus ZenFone 6, it's about the best you'll find at the price. And it's going on sale 1 August. 
Design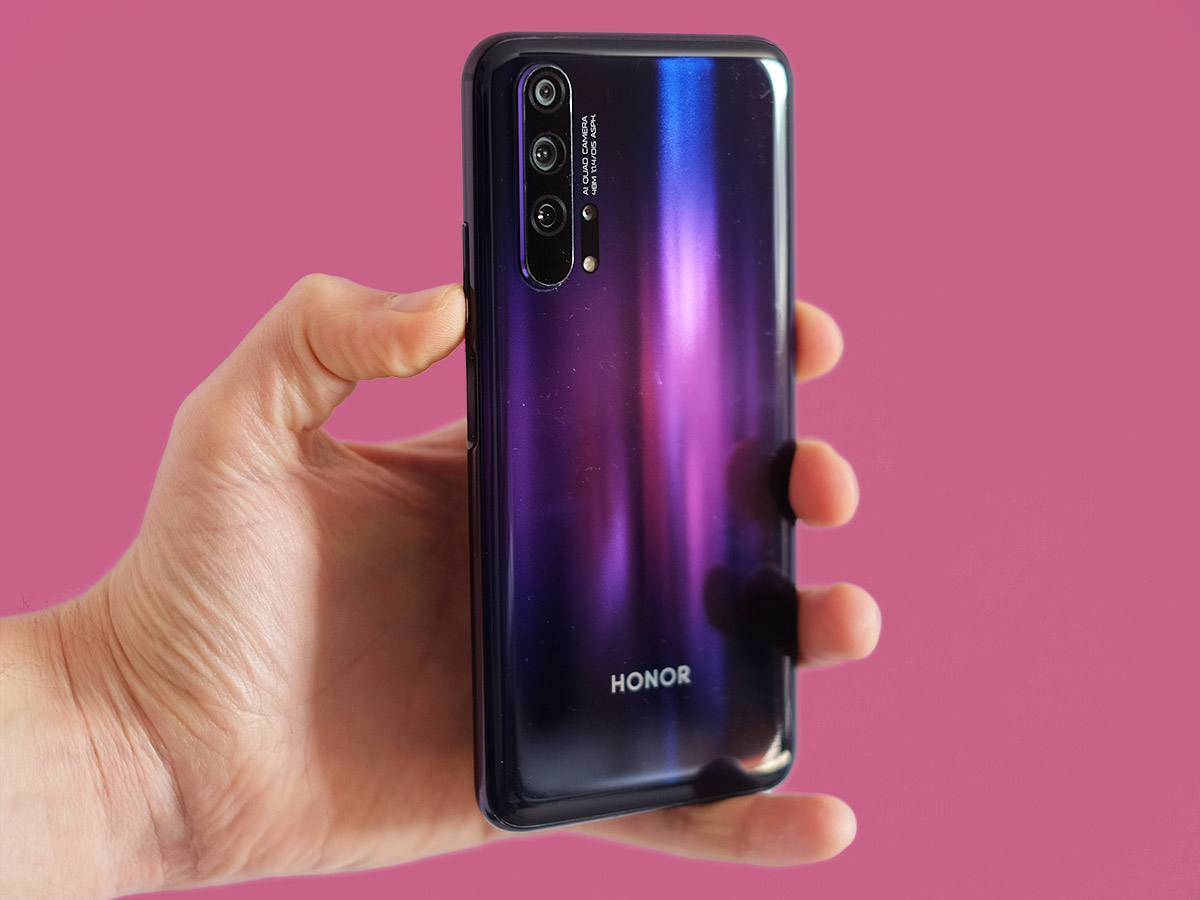 Over the last few weeks we've spent some time with the Asus ZenFone 6, the OnePlus 7 Pro and the Honor 20 Pro. This is easily the most easy and breezy phone to own, thanks to one important factor: size.
It has a 6.26in screen. It's no postage stamp that fumbles over a Netflix movie like a four year-old trying to de-shell an egg. But the extra few millimetres you lose in width and height make the Honor 20 Pro a real crowd-pleaser. Honor makes lots of great phones for money-conscious nerds, but this phone has universal appeal.
The Honor 20 Pro isn't as garish as some of its siblings either. Its back has a purple glass finish that produces some cool original-series Star Trek teleporter patterns when it catches the light. But no intern has been let loose with Photoshop's full array of gradients and filters to design the look this time.
Of course, there is one issue for the real tech hounds. The Honor 20 Pro has slim screen surrounds, but we're in the new age of notch and hole-free screens. And this phone still has a punch hole. The positives: you won't be stuffed should the motor stop working, or you accidentally drop a crisp packet's worth of crumbs into the mechanism. There is no mechanism.
However, try to play Avengers: Endgame when it finally arrives on Netflix in a year and it'll still have that annoying little punch hole black void. We don't think of the Honor 20 Pro as the obvious choice for obsessive video streamers anyway.
It has a mid-size screen. That's right, in 2019 6.26in is "mid size". The world has officially gone mad.
Other parts of the Honor 20 Pro are pleasantly conventional, if not always the Honor norm. It has a side finger scanner rather than one on the back, or baked into the screen. This ain't Honor's usual choice, but it's one of the best side scanners we've used. It's quick, doubles as a clicky power button and you don't need to press that button to wake the Honor 20 Pro.
Its ergonomics are very nearly perfect too. Well, unless you hold your phone in your left hand, in which case you're stuffed. Sorry. Water resistance and a headphone jack are the missing parts. But apparently a 3.5mm socket is as inappropriate as wearing crocs at a funeral these days. We've no idea who decided that, but someone must have.
Screen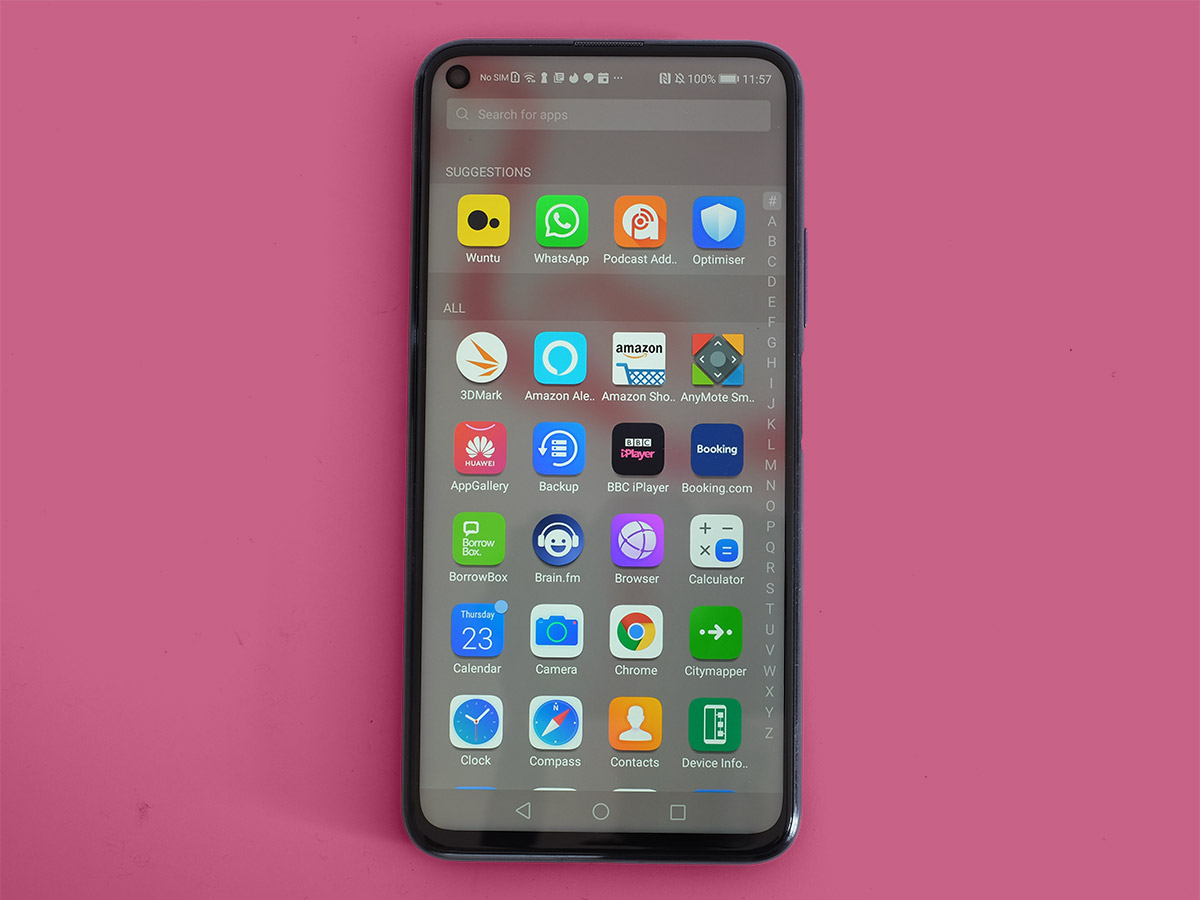 We already know the Honor 20 Pro has a 6.26in screen with a punch hole. But is it any good?
The resolution is only Full HD, but the difference between this an ultra-high res screen isn't immediately obvious.
Colour is cranked up to 11 when you first turn it on, but that can be tweaked in the Settings menu. And while brightness isn't quite at the level of some of the priciest phones, it holds its own on a bright day.
It's pretty similar to the Honor View 20 screen, just a little smaller. And the punch hole? It does get in the way if you want to get as close to "as the director intended" while on the 176 bus to Penge.
But it's much less of an issue in most games, as your thumb will cover over it thanks to virtual controls anyway
Software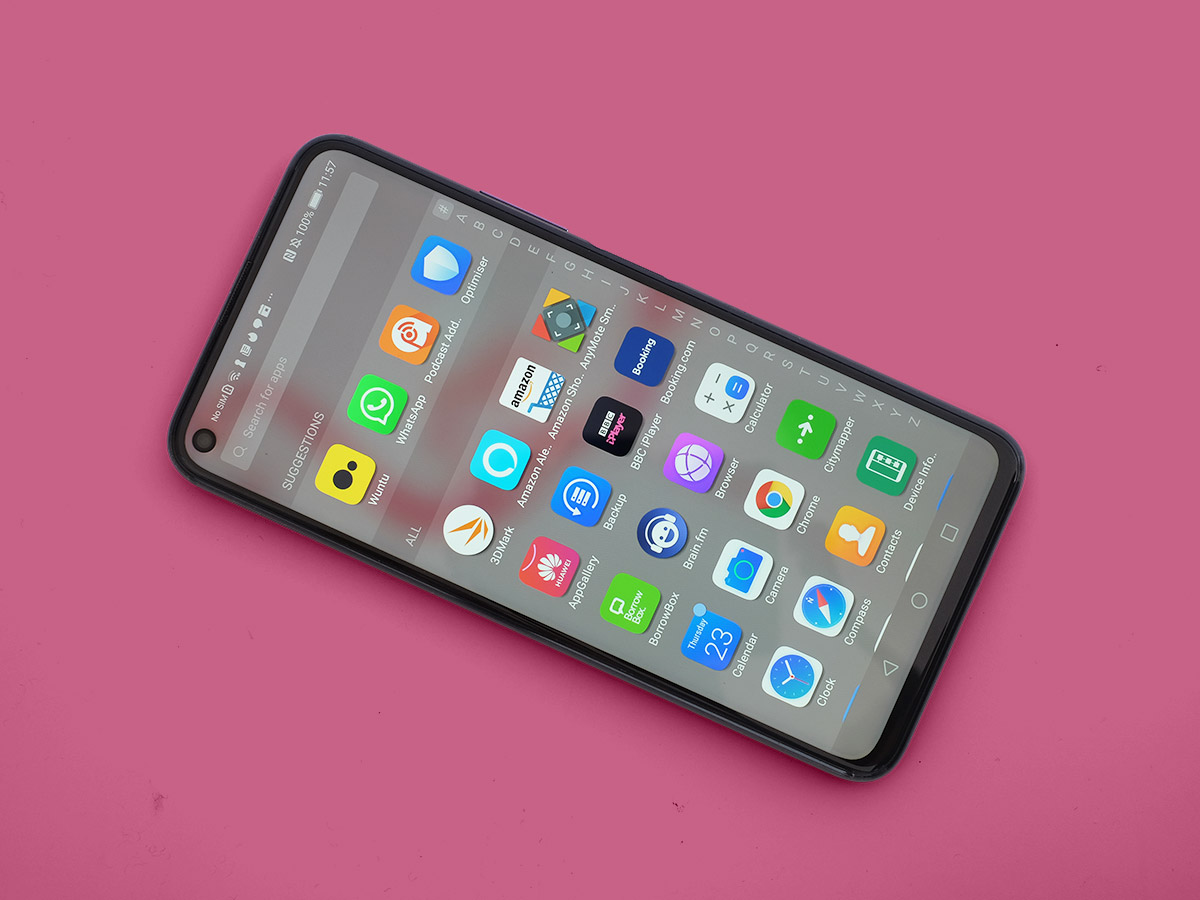 Honor's software: what's going on with it?
Before this phone launched we were told Honor was in the process of making its Magic UI software look different from the EMUI of Huawei phones. Now that Honor phones may not even be able to use normal Android anymore, who knows?
But right here, right now, the Honor 20 Pro software looks exactly like that of the Huawei P30 Pro. More or less. You'll get on best with it if you're willing to make some tweaks, like any Huawei phone.
You can change the icon set, add the app drawer Honor doesn't use as standard, and obviously alter the wallpaper.
There are a couple that make the punch hole look like the eyes of a flamingo or parrot, which is about as odd as the software gets until you stumble on the camera's AR mode. More on that later.
Performance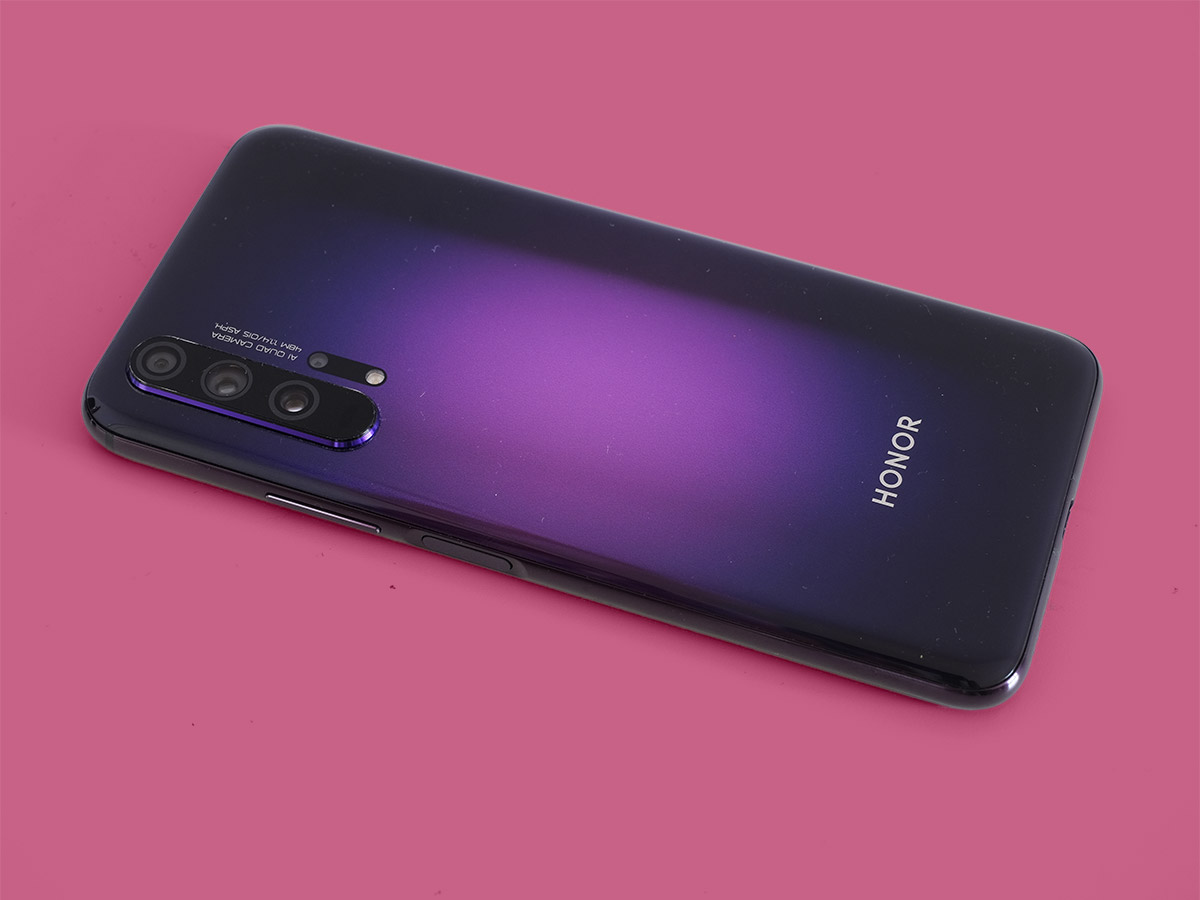 The Honor 20 Pro is smooth, dead smooth. It has the same processor as the Huawei P30 Pro, the Kirin 980.
This isn't nearly as quick as the Snapdragon 855 used in the OnePlus 7, but that difference has no real effect on how Android feels day-to-day.
Still, just as Netflix devotees might want to consider a phone with an even bigger, punch hole-free screen, gamers might want to consider a phone with a Snapdragon.
The Asus ZenFone 6 and OnePlus 7 are your obvious options at the price. The Snapdragon 855's graphics chipset is almost twice as fast as the Kirin 980's. Again, hardly any games today show up this difference.
Just about everything runs smoothly on the Honor 20 Pro, including PUBG and Asphalt 9. And Honor uses a feature called GPU Turbo to speed-up a handful of games.
But two years down the line? A Snapdragon 855 will hold up better. For now, though, you're flying.
The Honor 20 Pro also has a whopping 256GB of storage. A few hundred Spotify albums and podcasts downloads won't even touch the sides.
Camera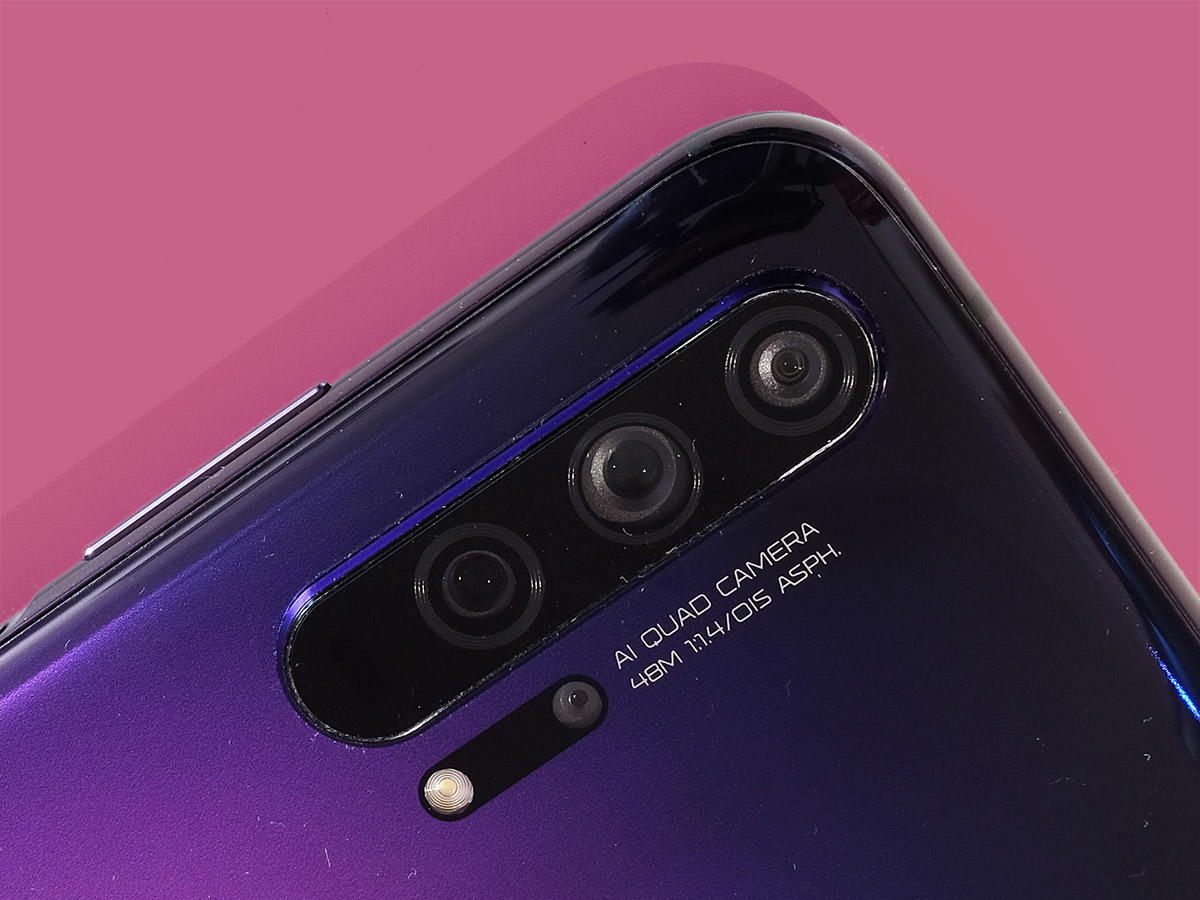 The Honor 20 Pro may not be the obvious no. 1 choice for hardcore gamers and obsessive video streamers, but mobile photographers will love it.
You get four rear cameras and a great 32-megapixel selfie one. Let's start with the back cameras. The main camera has the same Sony IMX586 48-megapixel sensor currently being plugged into so many phones, it's as if governments across the world were subsiding the thing.
The lens has an ultra wide f/1.4 aperture too. Such a high megapixel count makes you instantly assume the numbers are the main appeal. They aren't.
A combo of a great 8-megapixel 3x zoom and useful 16-megapixel "0.6x" ultra-wide camera are the highlight here. We had a chance to wander around Valencia for a day with the Honor 20 Pro, and found this a near perfect tourist camera.
Get the bumbag and sandals ready. It's not just the true extra detail of the zoom, or the different effects an ultra-wide gets you either.
The software maxes-out what you can do with them. All three can use the dedicated "super night" mode Huawei developed for top phones like the P20 Pro. It's not quick but the results are brilliant, and there's a little techy thrill to watch as the preview gradually gets brighter and clearer, like a Polaroid Instax photo.
The Honor 20 Pro also has just about the most flexible and ambitious Aperture mode you'll see in a phone. This emulates the look of a DSLR photo with an ultra-wide aperture lens, blurring out the background.
OnePlus's 7 Pro has one of these, but it's only really designed for portraits and simply refuses to work if your subject isn't at the optimum distance. The Honor 20 Pro's will have a crack at anything, and while the results aren't always perfect, the extra flexibility lets you take shots other phones simply won't.
Great general image quality, all those lenses, and modes that aren't restrictive make you feel freer as a photohrapher. It makes shooting photos more fun. That sense of fun and letting you explore the creative potential of both the hardware and software sums up the Honor 20 Pro camera pretty well.
This camera is a good time, simple as that. If you want to go further than fun, head-first into a trough of fluff, there's the AR mode too. This lets you map 3D animal faces onto your own, and shoot videos with pre-processed filters and soundtracks that might convince your friends you're "creative". Or something. Blame Snapchat.
The video side of the Honor 20 Pro is a little less impressive, but still strong. You can shoot stabilised 4K at 30 frames per second, and switch between lenses for on-the-fly editing.
Any bad bits? The Honor 20 Pro often makes its photos too bright, whether you use the "AI" enhancement mode or not. You can tweak the exposure as you shoot.
The wide aperture lens can cause problems too, making street lamps flare out, laser-like, at night no matter how much you clean the lens. And the macro camera, which we've barely mentioned so far, is not good. The concept? Great. But the 2-megapixel sensor means you just don't get the detail needed to make a macro image look like, well, a macro photo.
Finally, the camera housing is way too prominent. Our guess is that Honor needed to do this to fit in a 3x zoom without spending another small fortune on engineering.
Our Honor 20 Pro didn't come with a case. If yours does, use it. We've already managed to scrape off some of the black paint of the housing, giving it a tatty looking shiny edge.
Battery life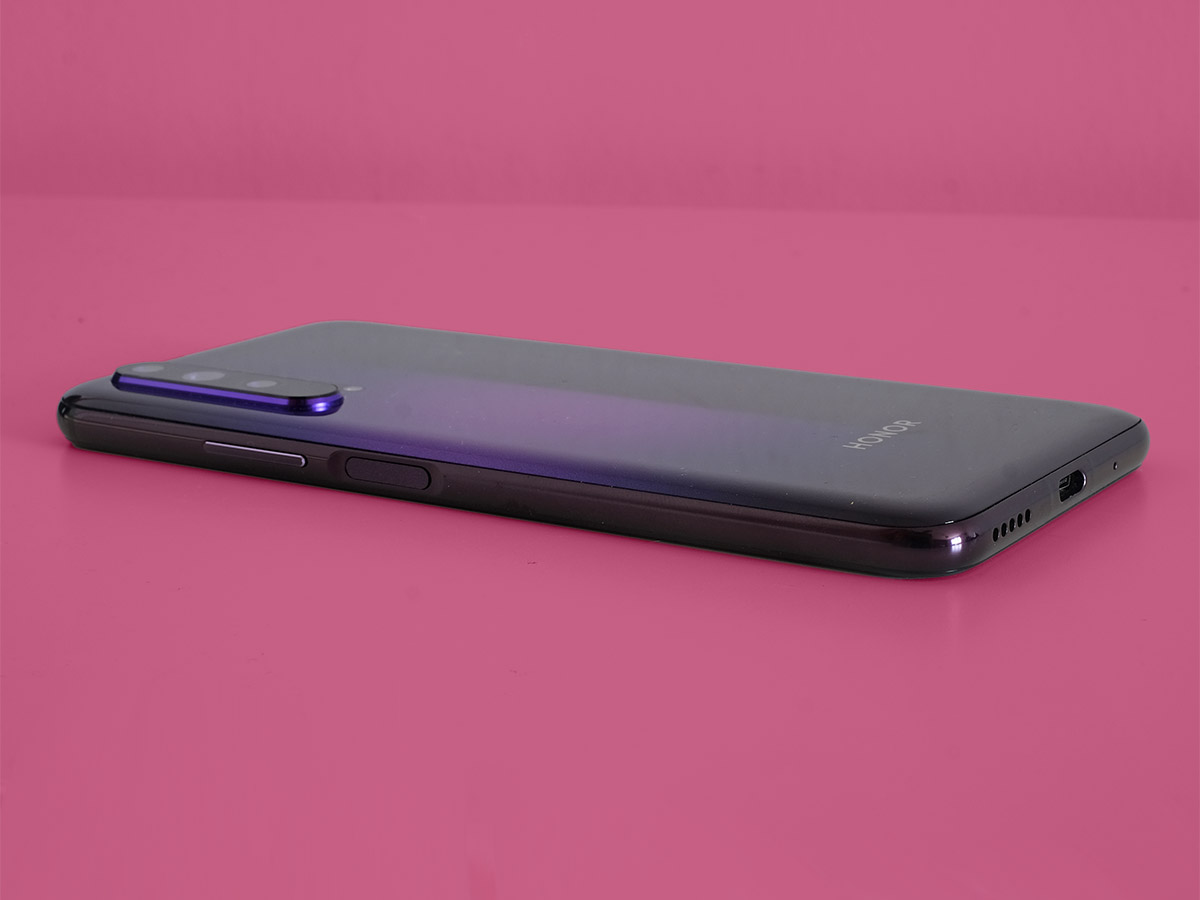 We get to end this review with another monumental hit. The Honor 20 Pro's battery life is superb.
The combo of a big 4000mAh battery, a not-too-gigantic screen and Huawei's clever power management let the phone last until bed time on day two if you don't do anything too power-sapping.
We're pretty demanding users, though. For us the Honor 20 Pro is a phone you can use all day, doing more-or-less whatever you want, and not worry about it dying before you get home to your charger.
This is a cup of hot chocolate and three back-to-back episodes of your favourite TV show level of comfort. The Honor 20 Pro has fast charging too, for a full juice-up in under two hours. But, like almost every phone in this class, it doesn't have wireless charging.
Honor 20 Pro (tentative) verdict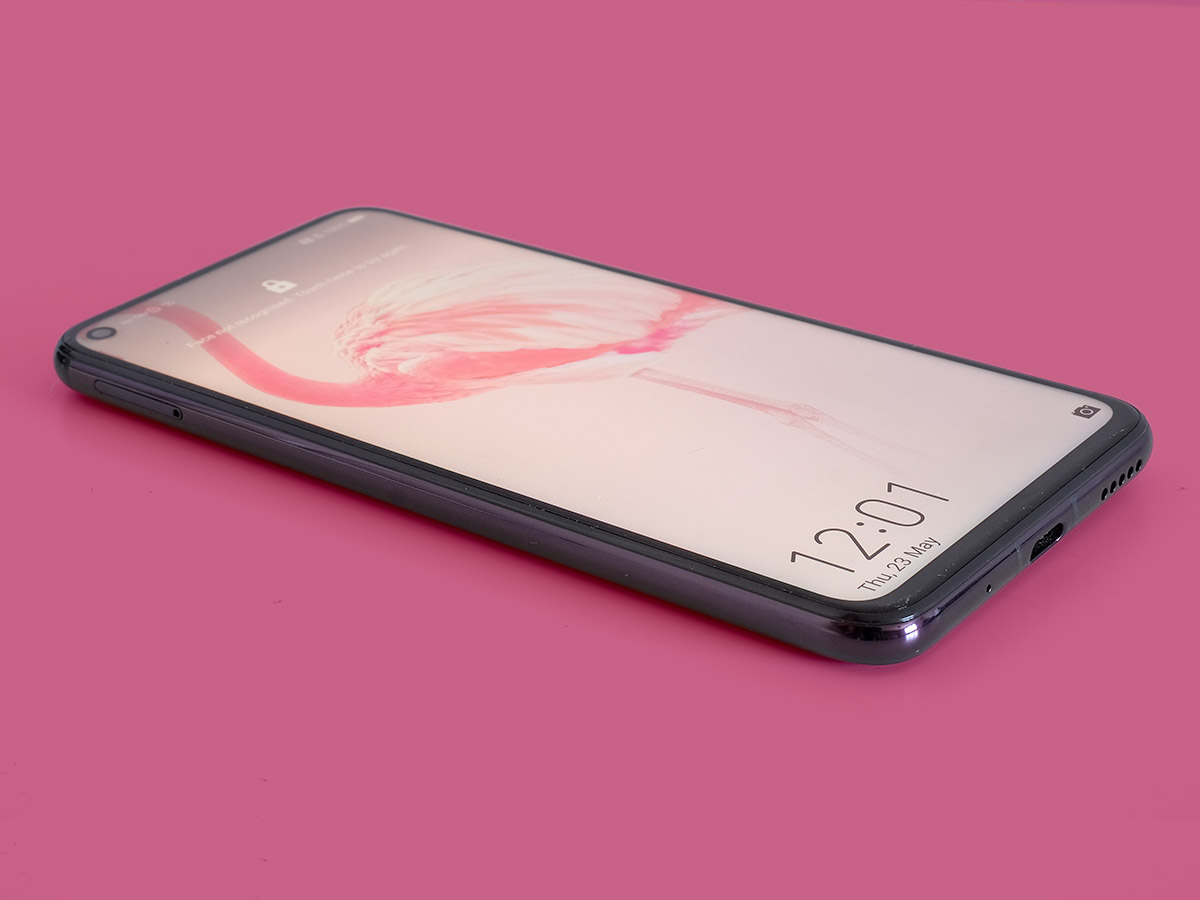 The Honor 20 Pro is easy to love.
t lasts for ages between charges, the cameras are about as fun to use as Android cameras get and it doesn't cost too much considering what's inside.
There are only a few reasons to hold back, and only one is major. For movies on the go, you can now get even bigger screens that don't have notches or punch holes thanks to motorised housings. Welcome to the future.
An alternative with a Qualcomm Snapdragon 855 CPU, like the OnePlus 7, is also better for gaming.
Then there's the biggie: until the whole Huawei being shunned by all the big component makers thing is solved, it's hard to recommend the Honor 20 Pro.
Honor likes to tell us it operates as a separate company, but they are part of the same tech monolith, so will likely be affected all the same.
Time will tell and we will updating this review…
Stuff Says…
Despite it's obvious excellence, buying a Honor 20 Pro seems a gamble right now
Good Stuff
Camera array is a traveller's delight
Superb battery life
Easy to handle, compact frame
Bad Stuff
It's in a very sticky software situation
Damage prone camera housing