Honor 7 review
£400 specs, £250 price tag. What's not to like?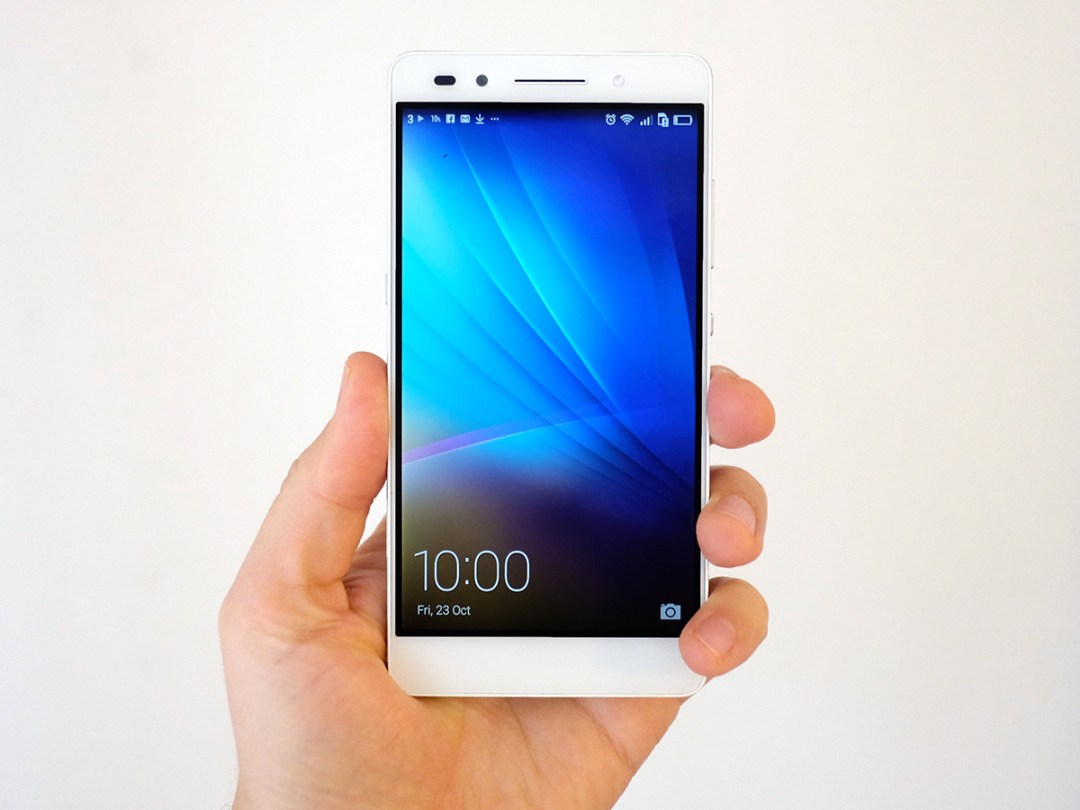 When even Sony is struggling to make ends meet in the mobile game, you'd have to be mad to start up another brand, right? Well, Honor's having a crack at it. And if the Honor 7 is anything to go by, more of you should be paying attention to this Chinese brand.
While no Samsung Galaxy S6 killer, the Honor 7 gets you a neat metal frame, good cameras and even a fingerprint scanner. All for an astonishing £250.
What's the catch? You have to put up with Huawei's Emotion UI software. In a sneaky branding ninja move, Huawei are actually the people behind Honor. If you don't mind tweaking some of the weirder quirks out of the UI or living with the odd style, this is one of the phone bargains of the year.
Style on a budget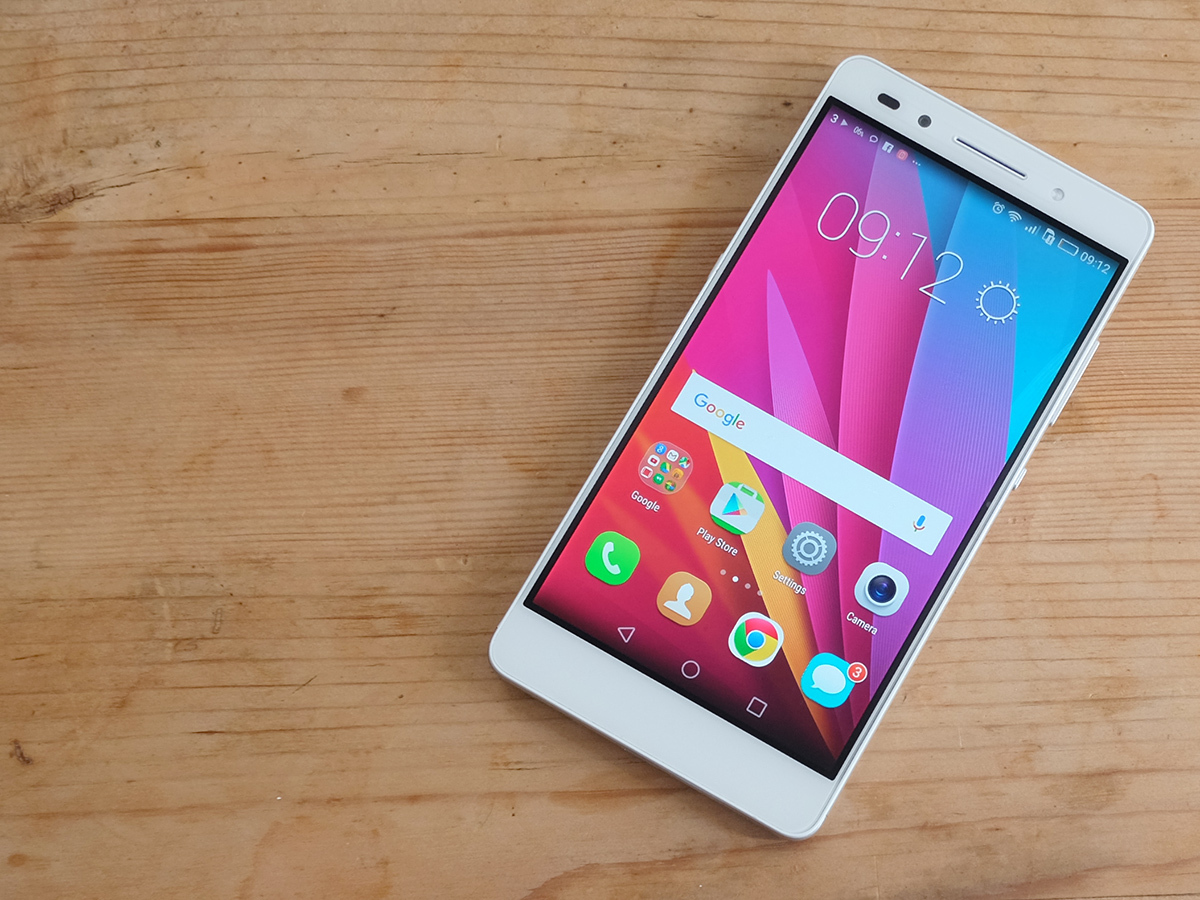 Honor doesn't like being labelled as the funky, price-conscious offspring of Huawei. But few Honor phones make this clearer than the Honor 7.
It's the spitting image of the Huawei Mate S. They are brothers from another mother, really.
However, the Honor 7 is a lot cheaper, a bit chunkier, less flashy and ultimately not quite as downright lovely as Huawei's flagship. Take the back, for example. Most of it is textured aluminium, but the top and bottom bits are plastic. Using plastic in all the parts with sockets reduces production costs. Clever move.
And, dare I say it, the 8.5mm-thick Honor 7 seems a tiny bit tubby compared with some of the real smartphone supermodels. It's feels a little on the heavy side too.
But it's already way ahead. Don't you see? The Honor 7 wills you to compare it to real top-end phones like the HTC One M9 and co., even though it costs a mere £249. That's the strategy in a nutshell: don't try to be the best phone in the universe, just the best one at the price.
Little flashes of brilliance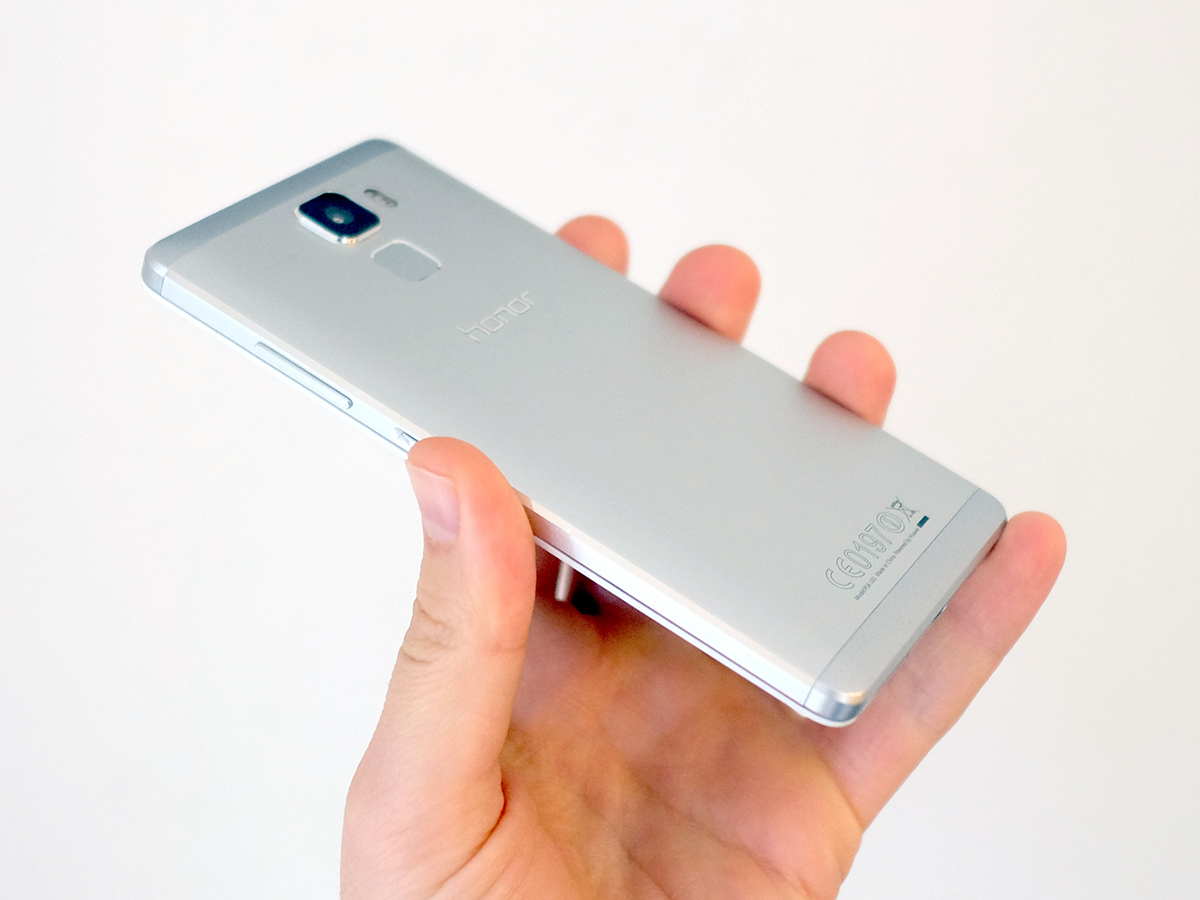 In pure hardware terms, the Honor 7 does a good job. Its 5.2in screen frame is easy to handle, the metal provides a touch of class you don't get in, for example, the Moto X Play, and it even has extra features.
On the back sits a pretty great little fingerprint scanner. While it doesn't seem quite as advanced as the 'next-gen' scanner like that of the Nexus 6P, refusing to work with wet digits, it's fast and accurate. It's not a cut-price impersonation. And it even works when the phone is asleep, letting you wake the Honor 7 without a single press of the screen orany buttons.
This is also one of the most feature-packed finger scanners around. Will it play ball with the new Nexus Imprint API? That I don't know, but you can use swipe and finger-hold gestures to drag down the notifications menu, bring up the 'recent' apps view and silence alarms. Among other bits.
It even has an IR blaster. There's no software to use it pre-installed, though, and despite using a half-dozen apps and two test TVs, I couldn't get the bloody thing to work. Perhaps it's switched off in the current software.
The Honor 7 is a unibody phone too. The SIM and microSD slots live in a little tray that pops out of one side. Look close and you'll find a few little cheapy parts to the device. But there aren't many, and they aren't that obvious either. Honor is a crafty devil.
Full HD on a shoestring
The part that really cements the Honor 7 as a bargain is the screen. Measuring 5.2in across and with Full HD resolution, it's very similar to the spec you get in something like the Sony Xperia Z5.
Is it as good? It's not far off. It has an IPS-NEO screen, a new(ish) kind of LCD that out to bring us even better viewing angles and contrast in the ongoing war against OLED phones. While there's a bit of that greying-out effect you can see in most LCDs when looking at the screen from a super-extreme angle, this is a a pretty great display. Especially in a £250 phone.
Colours pop without looking too garish, contrast is top-notch, 424ppi pixel density makes everything look nice 'n' sharp and there's even a little slider in Settings that lets you make the screen look warmer or cooler.
Fresh out of the factory, the Honor 7 comes with a plastic screen protector applied, even though there's Gorilla Glass underneath it. Rip it off to get a nicer feel or keep it onto avoid scratches for longer? Your choice. I've kept it on and after a week of careless use, even the protector hasn't picked up any major scratches.
Emotion gets the better of you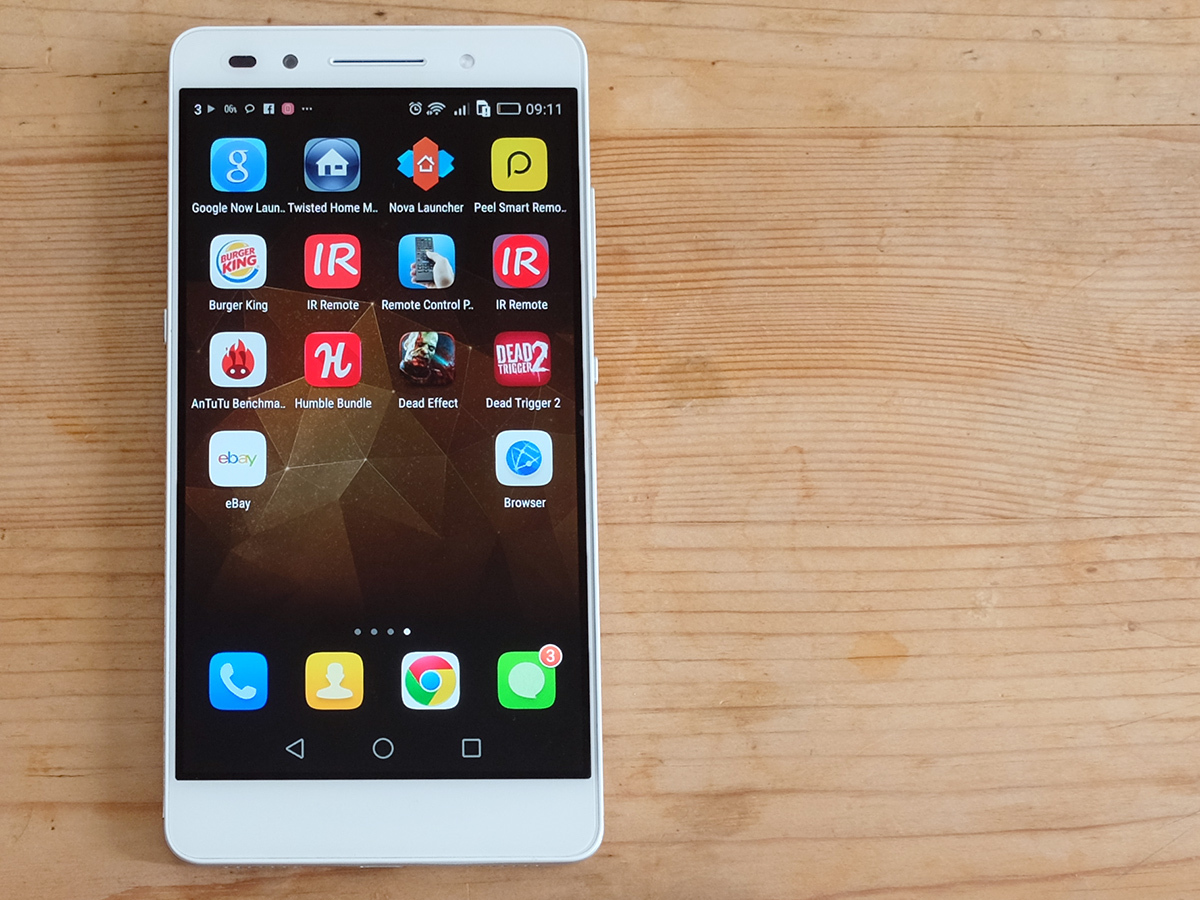 So far, it's all coming up roses for the Honor 7. But we're entering the dangerous world of software. The Honor 7's Emotion UI is one of the most maligned Android interfaces in existence. And while it has emerged from being flat-out bad in its early days, there are real reasons for people to dislike it.
Take the lock screen for example. Every time you bring the phone out of standby, you're greeted with a random picture out of a library. Not your library, just a bunch of images that could have been ripped out of a sample IKEA photo frame.
Will you get the sad puppy? The creepy staircase? The watery Venice scene? It's all excitement with the Honor 7. I'd much rather pick my own lock screen image, thanks. This version of Emotion UI doesn't seem to feature the mostly-naked baby lock screen image that always raises eyebrows, but this is still one part of the interface you'll want to ditch quick-smart.
Then there's the basic layout. The Honor 7 doesn't have an app menu, just home screens, like an iPhone. I've used Emotion UI so much over the years that it's no longer a jarring shock. And in this version the pages scroll by with the same sort of neat inertia as default Android. However, I'm pretty sure plenty of you won't like it.
As part of my Honor 7 testing I used the phone with the Google Now Launcher instead, and sure enough the phone felt a bit better. There's the rub: even if you hate Emotion UI, you can always get rid of the worst-offender parts by using the Google Marshmallow 6.0 basic UI instead. Even though the Honor 7 only runs the fairly dated Android 5.0. The mind boggles.
The look of the Honor 7 UI isn't really the problem, though. Emotion UI has a themes section where you can download shedloads of new looks for the system. There's a lot of dross for every good one available to download, but there are loads of the things and they're all free.
Are you Kirin me?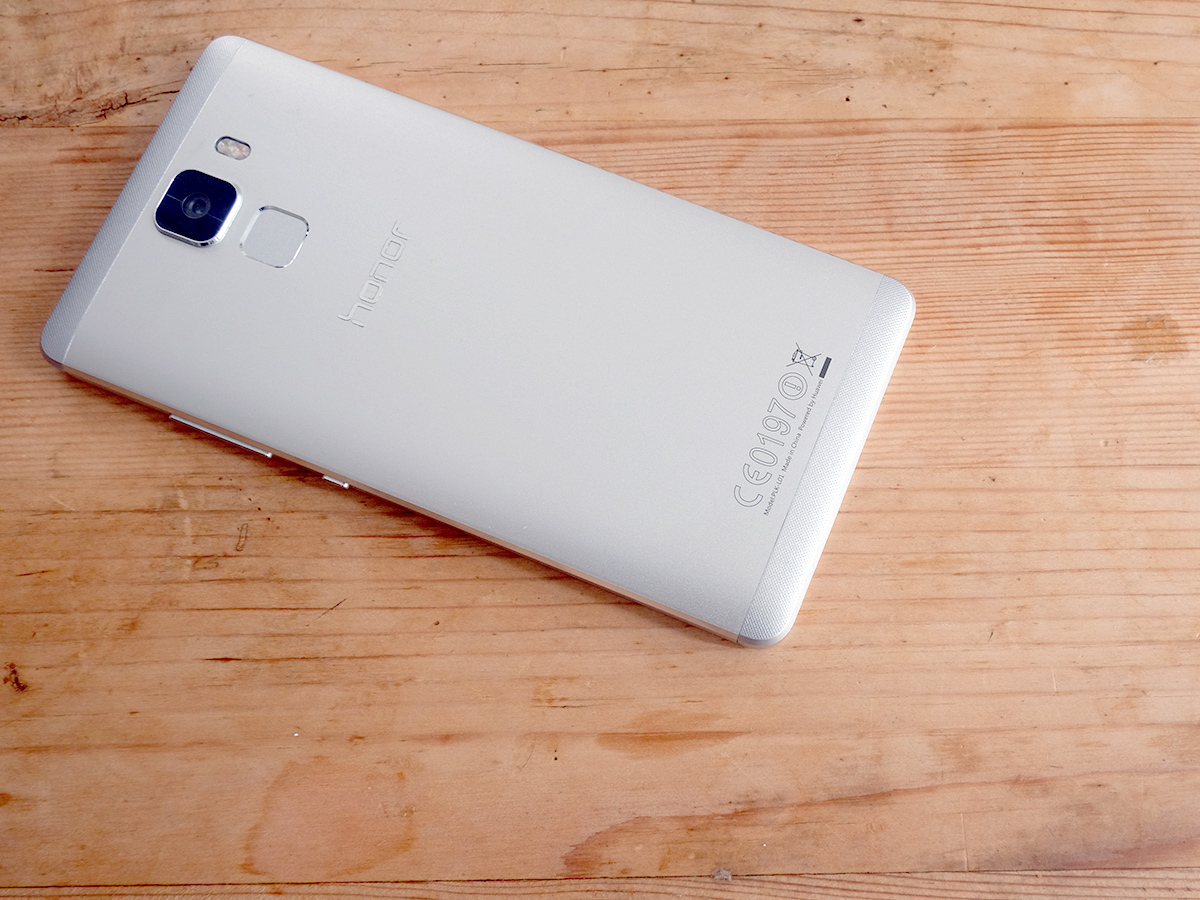 Aside from a few glitches I stumbled over while trying to get the Honor 7's IR blaster to work, the phone's performance is spot on. Emotion UI has the 'glide-y but not in that much of a hurry' feel of Android Lollipop, and I'm over that now I've tried the altogether snappier Marshmallow, but we're in low-to-no-lag territory here.
The Honor 7 has a HiSilicon Kirin 935 CPU and 3GB RAM, a great spec for the price. However, over the last year or so Huawei has been very generous with its RAM after just about everybody complained their old phones were dead slow.
The HiSilicon 935 is a powerful mid-range CPU. In Geekbench 3 it cranks out a seriously impressive 3567 points, which is not all that far behind the Snapdragon 810 (which will score 4300-4400), or at least the slightly older 805/801 set. It uses eight Cortex-A53 cores, four designed to be clocked a bit higher than the other four. It's a similar setup to the Snapdragon 615, but with a much beefier GPU.
The Honor 7 also has the same CPU as the way-more-expensive Mate S too. Sure enough, it'll tackle any game you throw at it.
Gamer gates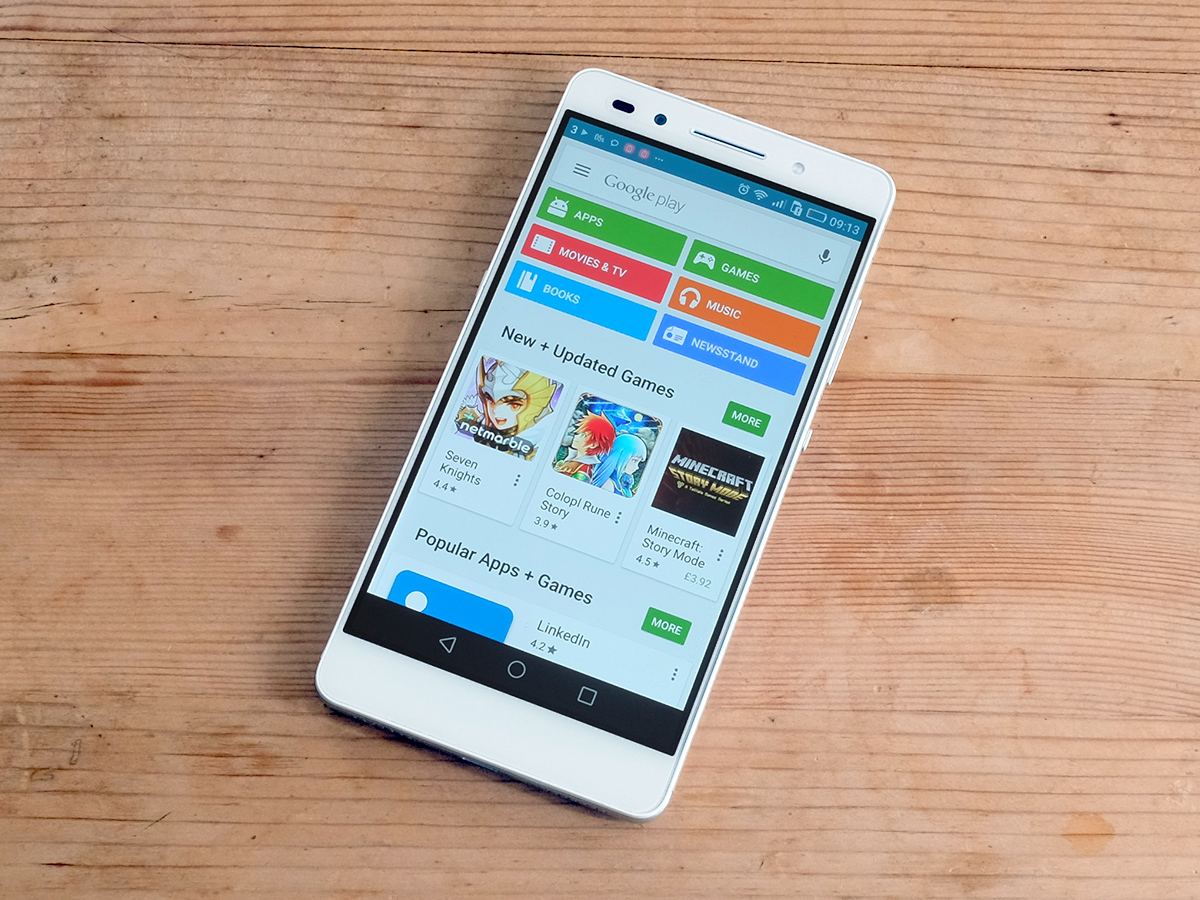 Whatever way you look at it, the Honor 7 has plenty of power on tap given the £250 price. And it doesn't get too toasty under pressure. Like any phone, give the CPU a gaming workout for a while and it'll get warm. However, the phone spreads the heat across the body more than most rather than focusing it all on a 'hot spot'. This makes the warming-up a bit more obvious when you're holding the phone in portrait, but far less distracting for all you more hardcore landscape gamers out there.
The one bit you need to watch while gaming is the speaker. Look at the bottom: seems like it has two speakers, doesn't it? Like an iPhone or Galaxy S6, there's only one. The other grille is just for the look. Block the wrong one and your Madonna gets muted.
Sound quality is reasonable, especially for a thin-ish metal phone, and you can crank it up to its fairly loud max volume without distortion ruining the party. However, the HTC BoomSound and latest Samsung phone speakers are still a lot better. The HTC One M8s that'd get you that extra sound quality boost costs £100 extra, though. That's buys a lot of Bluetooth speaker these days.
Not camera shy
What's double-take-grade impressive is quite how much tech Honor has managed to pack into the camera. Not only is the rear Sony IMX230 sensor 20-megapixel, it has a two tone flash and phase detection autofocus.
This is one of the highest-end cameras available at £250. It uses the same sensor as the Moto X Play, one of this phone's arch rivals. The Honor 7's shots seem to feature a few less artefacts than those of the Play, although they're also a bit softer-looking at the same time.
I was also impressed at how easy it is to get good low-light shots out of the Honor 7. There was a lot of talk about the camera having optical image stabilisation before it popped out of Honor's mystery box, but judging by how it juggles its camera parameters, maybe it doesn't. The shutter speed never seems to slow beyond 1/13 of a second, instead ramping up the ISO pretty high where needed.
I spent a few evenings out with the Honor 7 camera, and it's just far easier to get sharp shots here than with something like the non-stabilised HTC One M8s. You won't return from a night out only to find your photos are just as blurry as your memories. It's not as good as the LG G4 or Samsung Galaxy S6 in this regard, getting fairly noisy in some low-light conditions. But a bit of noise is better than a lot of blur, or a pure-black photo.
Honor has improved its camera app too. I'm still not in love with the at-times awkward-feeling UI, but now it takes cues from the iPhone app in letting you switch through scene modes by flicking by the shutter button. There's even a Good Food one, for those #FML snaps of motorway service station microwave pies.
The light trails mode is far more interesting, and something not every manufacturer has glommed onto yet. This mode is kinda like a long exposure mode but uses a whole mass of single exposures jammed together, letting you take arty pics of cars passing asif you're rocking a Canon 5D MKIII.
For the best results you'll want a tripod but, let's be honest, no-one's going to do that. So I took to the streets handheld. There's an obvious bit of shaley-cam action to the shots, but the results are still pretty striking. It's fluff, but fun and sure to earn you a few Instagram points.
For £250, you're getting your money's worth, especially as the exposure is generally pretty solid too. It's only the colour that disappoints, with red tones in particular looking dull or unrealistic inquite a lot of situations. You can't win'em all, eh?
The Honor 7 also has a more-than-solid selfie camera, with an 8-megapixel sensor that, in the right conditions, will really bring out those wrinkles and spots nicely. This being an Honor phone, though, there's also a Beauty mode that'll blur out all your bad bits and stop you having a 1/4, 1/2 or 3/4 life crisis.
You can still tell this isn't really a true high-quality selfie sensor like the Nexus 6P's, though. With indoors lighting selfies are pretty noisy. It has a pretty neat special feature, though: a front-LED. Unlike some other front LEDs (they're becoming more common by the month), this one is pretty warm and not terribly bright. It doesn't want to blind you. I didn't find it made much difference, but it should help if you're selfie-ing down a dark alley for some reason. You can change the light level too.
So-so stamina
Enough of the fluff, though. How long does the Honor 7 last? As with most other Honor units, the capacity relative to the thing's size is great. The phone has a 3100mAh battery, the kind you'll often find in bigger, more pixel-jammed phones.
Stamina is decent but this not the sort of class-leading trooper you might expect pouring over the numbers. For example, it lasts a solid but not amazing 10 hours when playing a looped video. Maybe the fancy IPS-NEO screen is a bit hungry, eh?
In general use, the results tended to vary a little but ultimately are around on-par with the Samsung Galaxy S6. It'll last you throughout the day with a good bit of punishment. But two days? You must be joking.
For one example, I managed to pack in three hours of podcast streaming over WiFi, 45 minutes of Back to the Future (non-streamed) at the gym, some late-night city photography and a good chunk of browsing before bed time, and it was still just-about alive at gone midnight. Only just, but it hung on in there.
Rely too much on mobile internet and you'll drain the Honor 7 sooner. But ultimately it's a solid little soldier.
Honor 7 verdict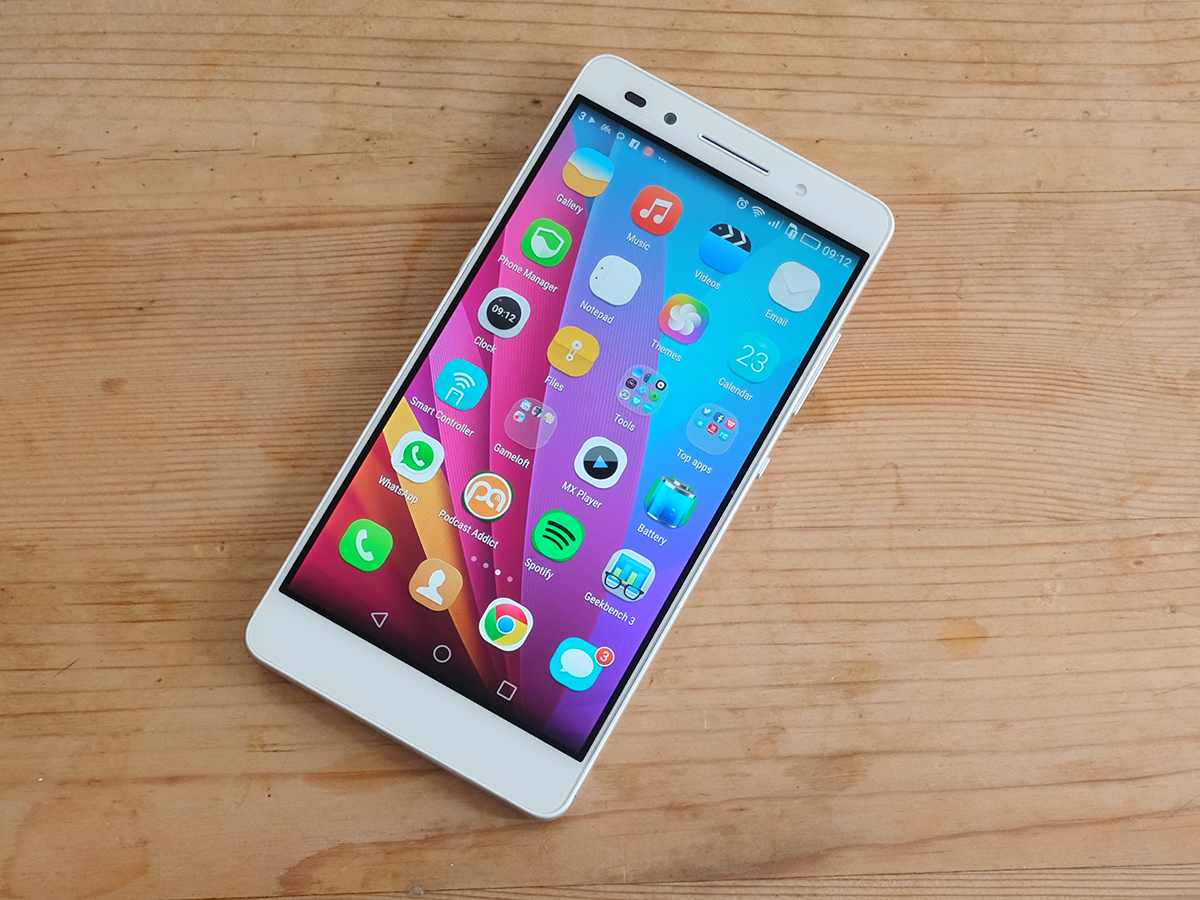 Just like the Honor 6, the Honor 7 offers the kind of value you get in PoundLand, with handset quality that's much more John Lewis. The design, camera and screen are all good, and that earns it a lot of points.
For all that, though, the Honor 7 is a grower. Quirky software means some of you may not like it too much on day one. However, give it a tweak or two and by day three you'll love the thing. Not to mention have an extra up-to-£150 left in your pocket saved over buying one of the big-brand flagships to spend on sweets.
Tech specs
| | |
| --- | --- |
| Screen | 5.2in 1080p IPS-NEO LCD |
| Software | Android 5.0 |
| RAM | 3GB |
| CPU | HiSilicon Kirin 935 2GHz octa-core |
| GPU | Mali |
| Storage | 16GB with microSD |
| Camera | 20MP phase detection rear camera with dual-LED flash, 8MP front with yellow LED light |
Stuff Says…
5-star value only knocked down a spot by its quirky nature
Good Stuff
Versatile, good-quality camera
Great value
Bold screen
Solid performance
Bad Stuff
So-so camera picture colours
Some minor construction cut corners
Oddball software needs manual tweaks