Huawei FreeBuds Pro 2 review: a dual-driver delight
Devialet-tuned true wireless 'buds pack a real sonic punch
Huawei knows a thing or two about sound, but also knows when to bring in the experts – like when some tuning tips are needed for a new pair of flagship true wireless in-ears. The FreeBuds Pro 2 are the latest collab between the firm and French sonic specialists Devialet, which promise to bring true audiophile appeal to the line-up for the first time.
A dual-driver setup, high-resolution audio support and adaptive EQ all look promising on paper. Throw in adaptive noise cancellation, dual-device connectivity and some eye-catching colour options, and Huawei might have a more wallet-friendly contender to rival the likes of Apple's AirPods Pro.
Design & comfort: shine on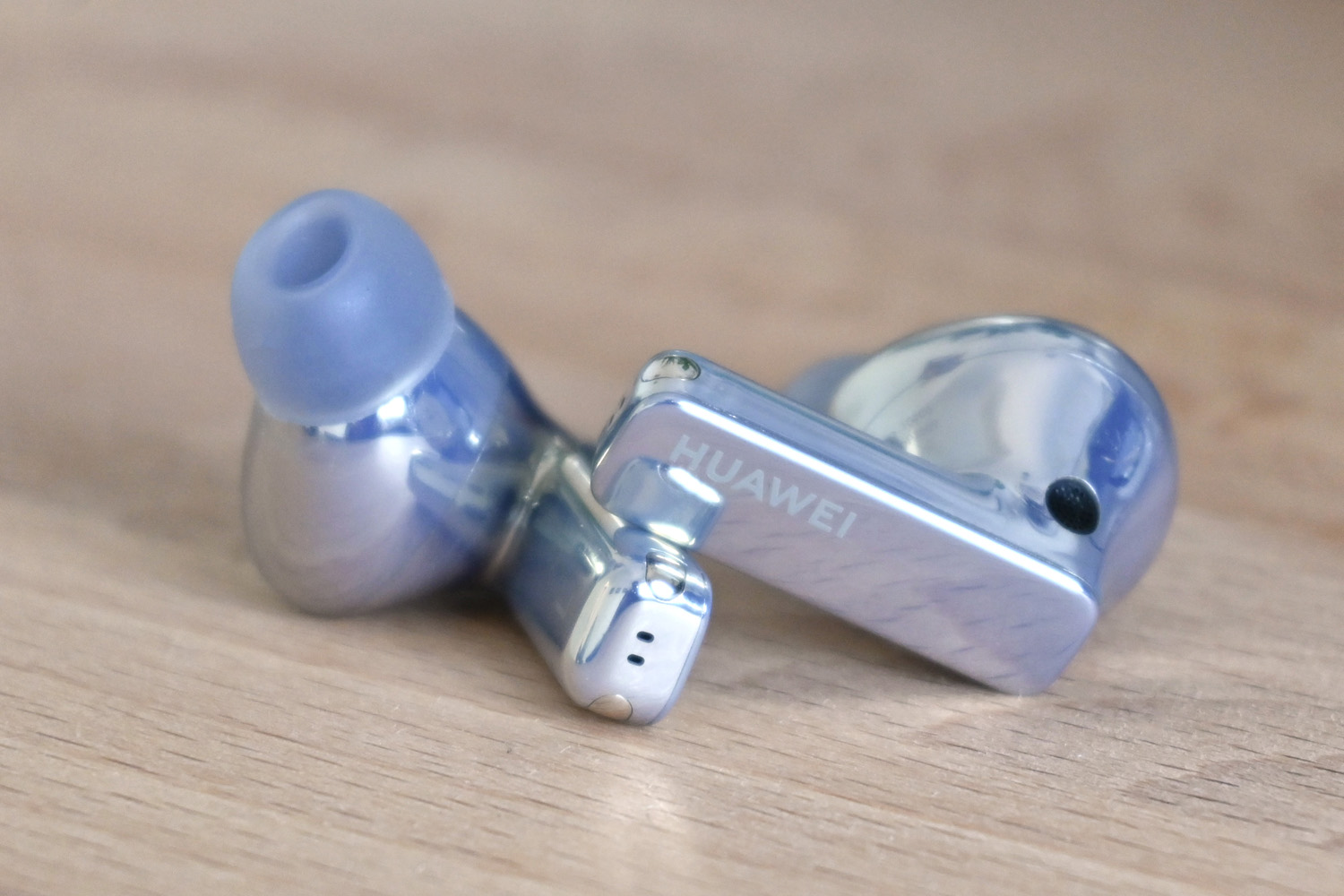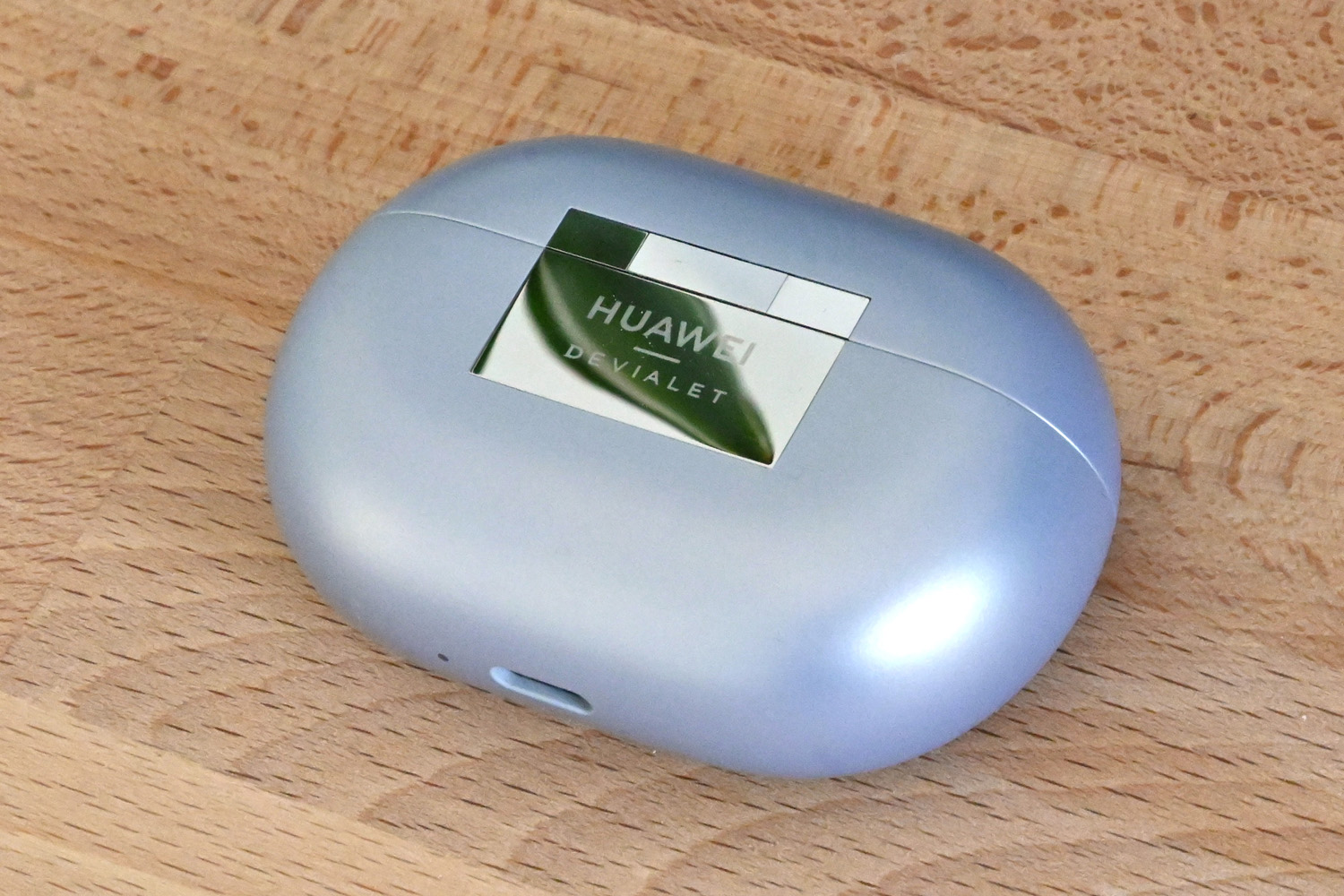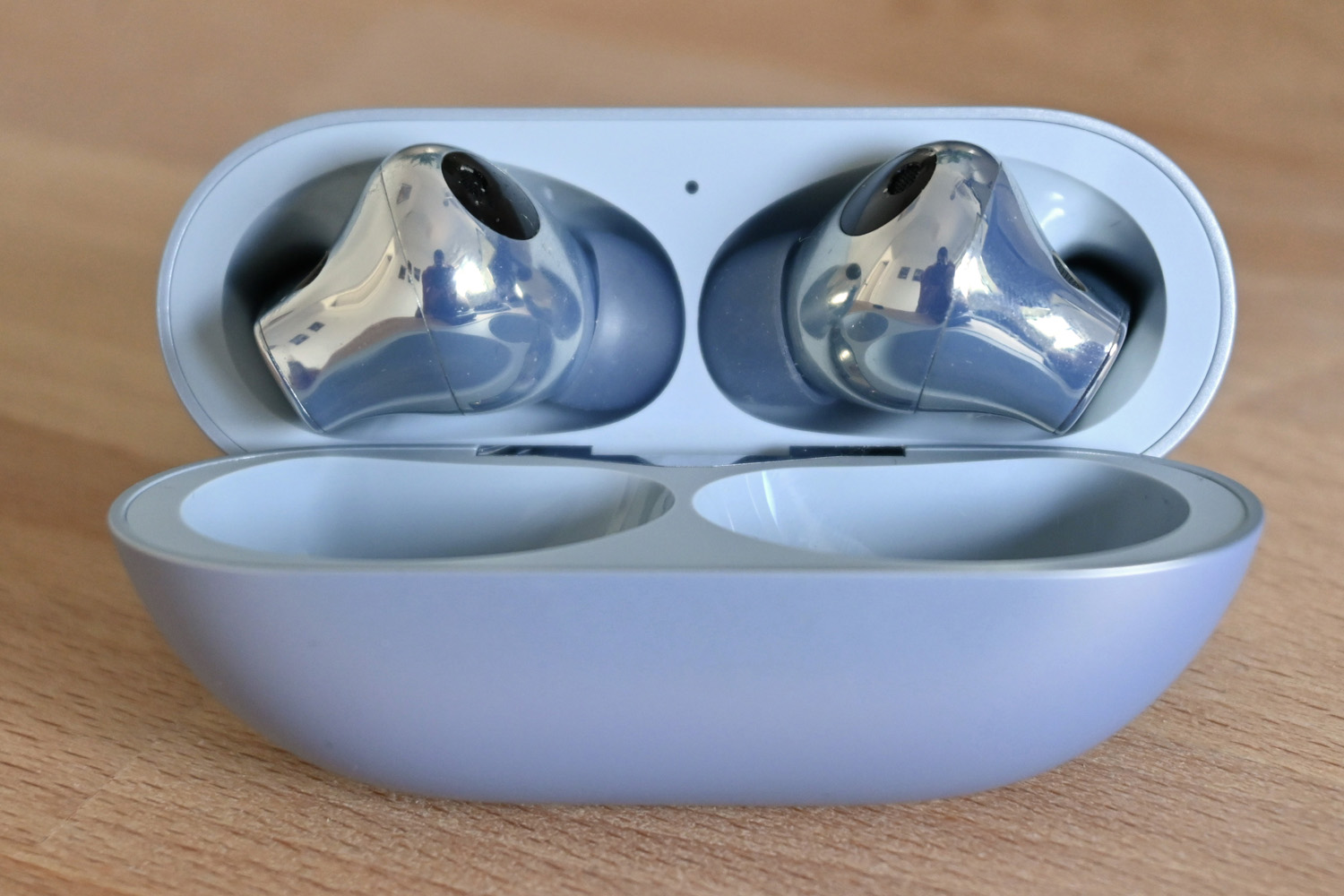 In eye-catching Blue Frost colours, there's no question the FreeBuds Pro 2 are a distinctive pair of in-ears. Catch the light just right and you'll spot purple, silver and baby blue hues shining through the pearlescent metallic coating. It does seem to pick up fingerprint smudges rather quickly, but you won't notice from a distance. The Silver Frost and Ceramic White alternatives are more subtle.
Huawei has put its own spin on the now-familiar stem-style design, with a thicker and squarer shape it says was inspired by piano keys. It's not a huge change from the OG FreeBuds Pro, but still gives you plenty to grip when activating the pinch gesture controls. They're harder to trigger accidentally than the tap-based method seen on rival 'buds.
At 5.9g each and with three sizes of silicone ear tip to choose from, they proved comfortable enough for hours-long listening sessions. Huawei reckons it measured over 10,000 users' ear canals to design the shape so they sit securely, and we didn't notice any slipping while walking around, but they still moved a bit when we took them for a run, needing the occasional repositioning. IP54 splash resistance means you can get caught in the rain and take the buds to the gym without worrying about water.
The pebble-shaped charging case has a mirror-like Huawei/Devialet logo on the back. We can't decide if it adds a touch of class, or is overly flashy for something that mostly lurks in a trouser pocket. Speaking of, it's small enough to slip securely into a jeans coin pocket.
Features and battery life: pinch me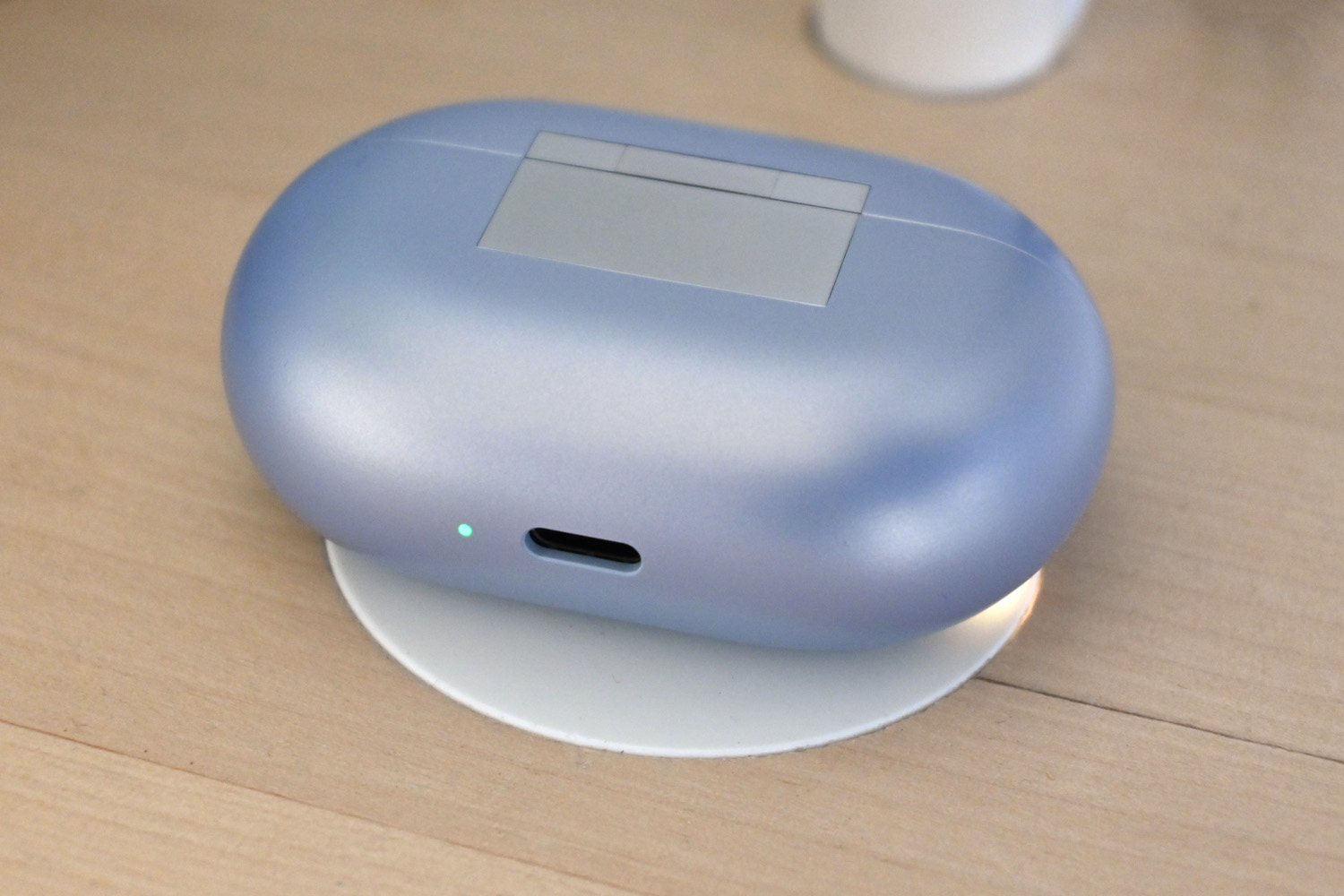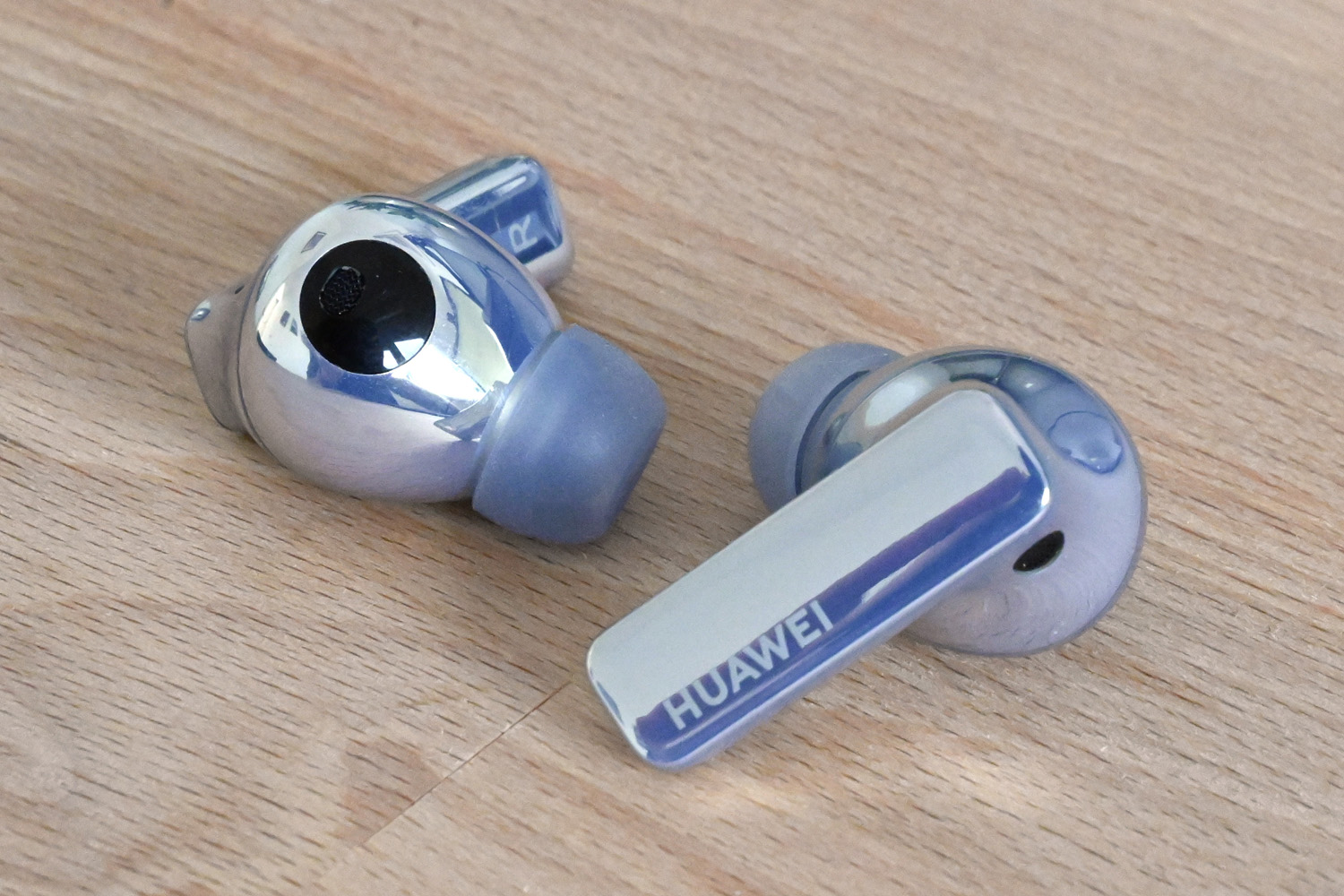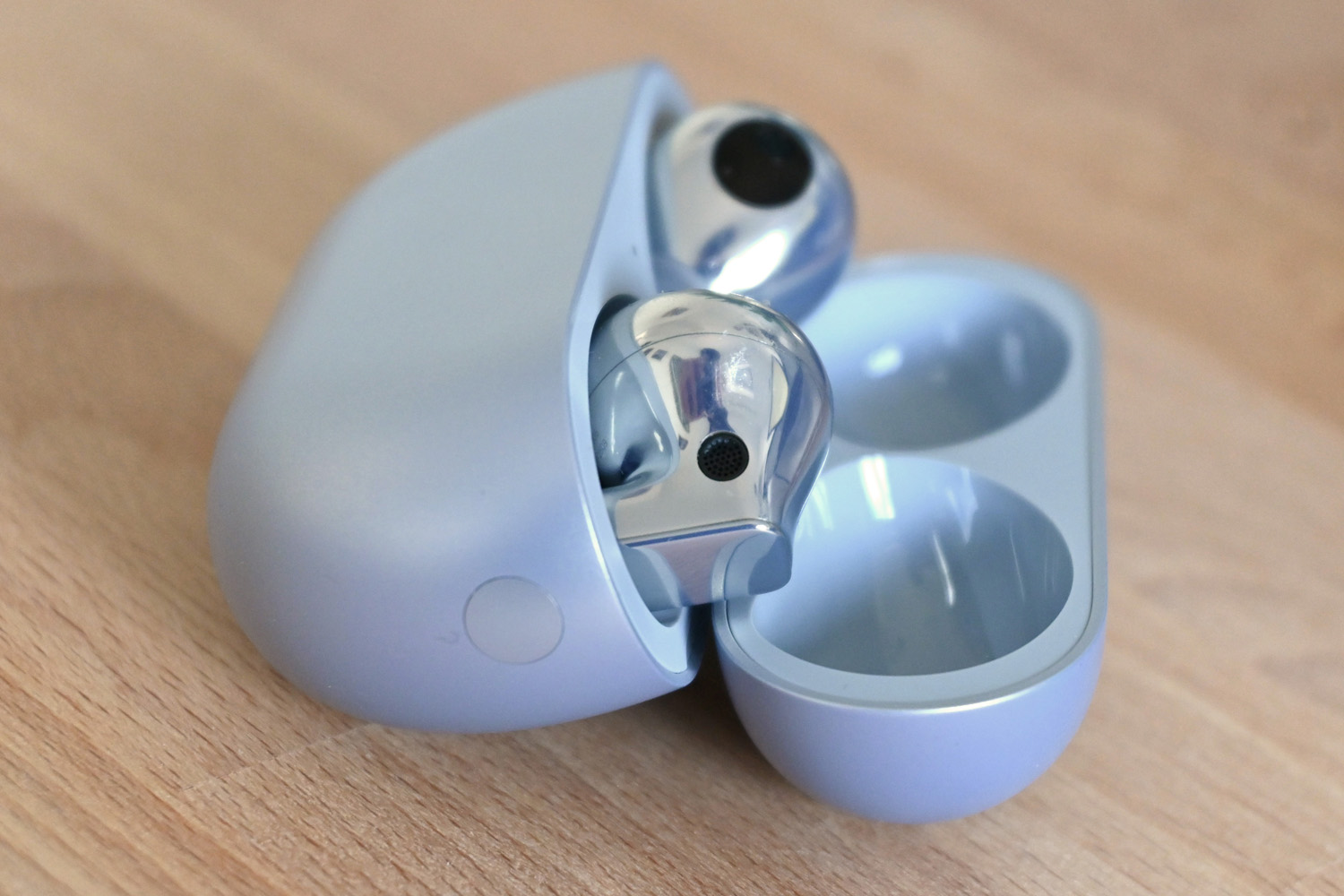 To get the best from the FreeBuds Pro 2 you need Huawei's AI Life app, available for iOS and Android, which lets you adjust the level of noise cancellation, apply EQ presets (including one co-created with Devialet), customise the gesture controls and enable LDAC codec for high-res playback on devices that support it. The app also makes it easier to swap between devices. The buds can connect to two devices at once, and keep a record of the last ten, which you can choose from a list rather than repair manually.
In-ear detection works well, pausing tracks quickly when one bud is removed, and not triggering accidentally. We're less convinced by the ear tip fit test, which plays music and uses the built-in microphones to check if the buds have a good seal in your ears. After being told to adjust the fit on one ear, we reran the test without making any changes and got a pass.
The main downside for Android users not on a Huawei handset is that you've got to download the APK from Huawei's website (or through App Gallery, which is itself a sideload). The version in the Google Play store hasn't been updated since the firm was put under trade restrictions by the US. It's an extra step that power users won't fret over, but one that's still worth highlighting.
Huawei's claim of 30 hours of total battery life seems a little optimistic in our testing. The buds themselves last between three and four hours with ANC enabled, rising to nearly six with it switched off. Voice calls apparently sap the battery even faster, because of all the algorithmic work behind-the-scenes to cut out wind noise. Expect 3.5 to 4.5 hours of talk time, depending on whether ANC is enabled.
Fast-charging over USB-C means ten minutes on mains power is good for about two hours of listening. We liked how quickly the buds charge in the case, too – 15 minutes from departure lounge to plane was long enough to be fully topped-up in time for a flight. Wireless charging also makes the cut, which puts the FreeBuds Pro 2 on par with Apple's AirPods Pro, and the upcoming Google Pixel Buds Pro.
Sound quality and noise cancellation: bring the bass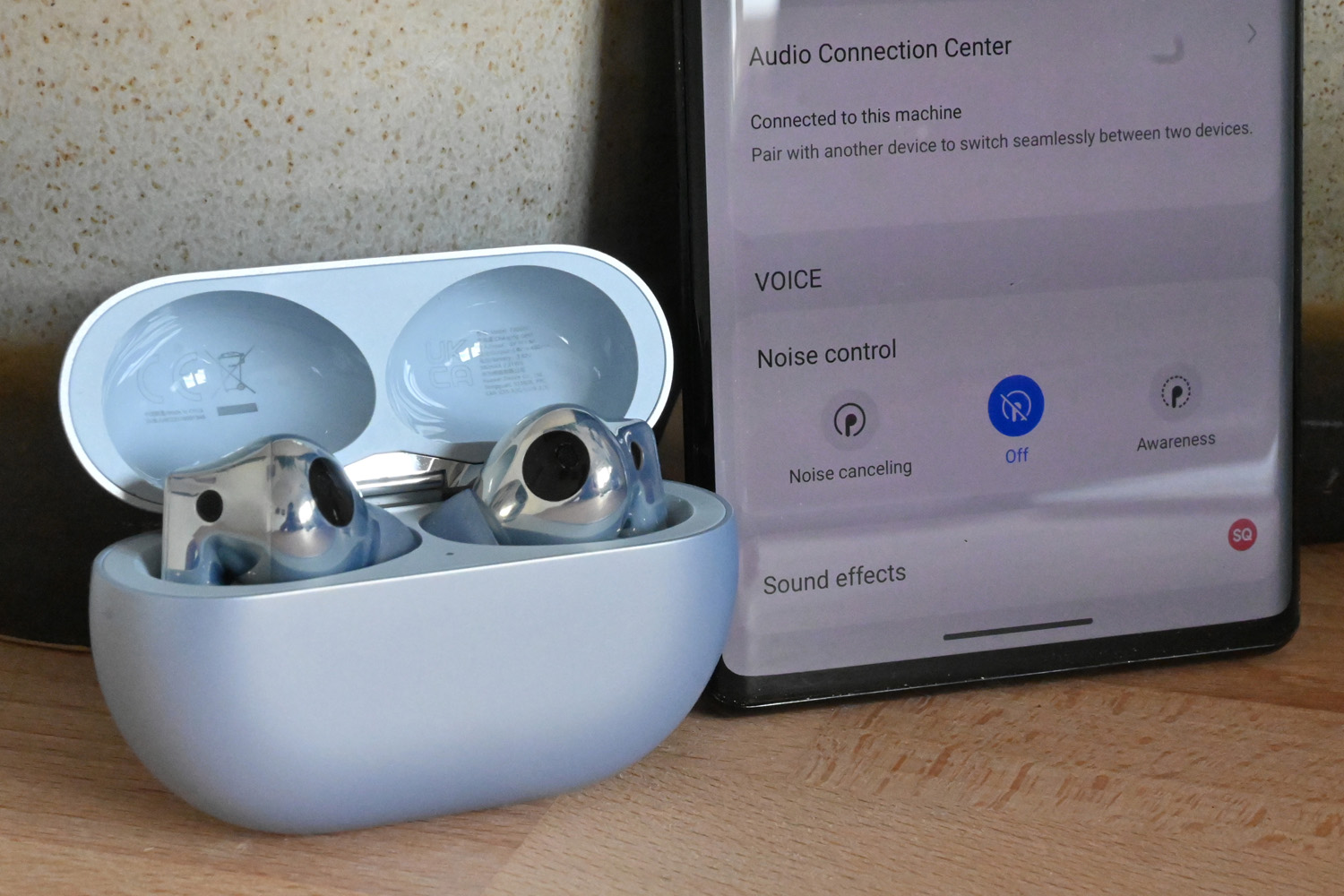 With three microphones tuned to cover a 50-3000Hz frequency range, Huawei reckons the FreeBuds Pro 2 have a maximum noise cancellation depth of 47dB – a 15% leg up over the OG FreeBuds Pro when it comes to silencing the outside world. It also promises to outshine other big-name ANC earbuds, including the excellent Sony WF-1000XM4 and Bose QCE.
In practice, the FreeBuds Pro 2 do an excellent job. The low-frequency background noise of public transport is all but eliminated, even coping with sudden loud noises like when the train you're on zooms past another going in the opposite direction. Smart mode switching detects when you've reached somewhere quieter and dials back the intensity, which helps relieve ear pressure. The transparency mode also works well, letting in the right amount of outside noise without overwhelming your music. They're easily up there with some of the better pairs of ANC in-ears, if not quite on par with the class greats.
With Devialet having previously lent a hand on Huawei's Sound X smart speaker, we had a feeling the FreeBuds Pro 2 would deliver on the audio front – and after a few hours of listening we weren't disappointed. The dual drivers deliver a wonderfully engaging sound, with crisp highs and clear vocals given equal prominence to the impactful bass. Tuning is dynamic and exciting, in a way that is sure to please most listeners – but neutral these are not. There's perhaps a little too much low-end wallop for the audiophiles Huawei is targeting, although the ten-band customisable EQ lets you strip away some of that rumble if you prefer a more balanced sound.
The soundstage is expansive, with good frequency separation that isn't tripped up by more frenetic tracks. With ANC disabled songs are ever-so-slightly thinner; we preferred the fuller sound that comes with noise cancellation switched on.
Huawei FreeBuds Pro 2 verdict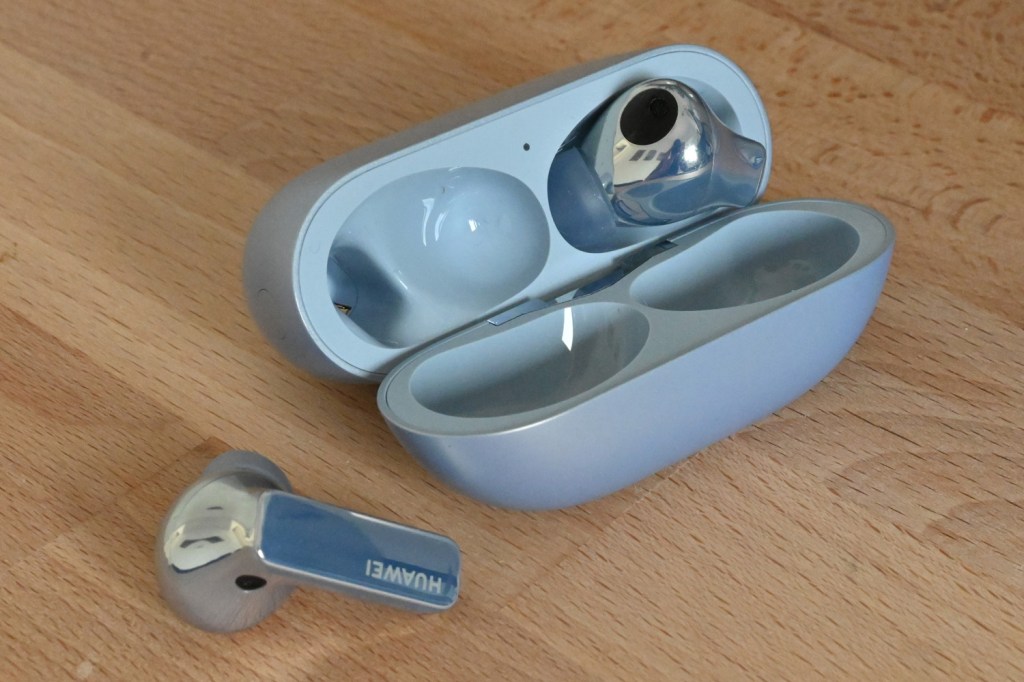 With stellar sound and very effective noise cancellation, the FreeBuds Pro 2 are very capable set of true wireless in-ears. Battery life is just about on par with the rest of the class, and the gesture controls are some of the better we've used.
Not everyone is going to be sold on the colour (praise be for the two more mainstream alternatives), and a few extra app hurdles are now an unavoidable aspect of many Huawei devices, but there's plenty here to like. Pricing is also on Huawei's side, undercutting the AirPods Pro by a big margin.
Anyone that takes their listening seriously will want to experiment with the in-app EQ settings to get the best from them, but everyone else should appreciate the pleasingly powerful out-the-box audio.
Stuff Says…
Punchy-sounding in-ears with effective ANC and a tempting price. Battery life could be better, and not everyone will like the bass-heavy tuning, but they're otherwise very well-rounded.
Good Stuff
ANC works well to silence the outside world
Great sonic clarity for the price
Rapid charging for both buds and case
Bad Stuff
Battery life only average
Divisive colour choice
Bass-heavy tuning not for everyone