Huawei Sound X review
Better the Devialet you know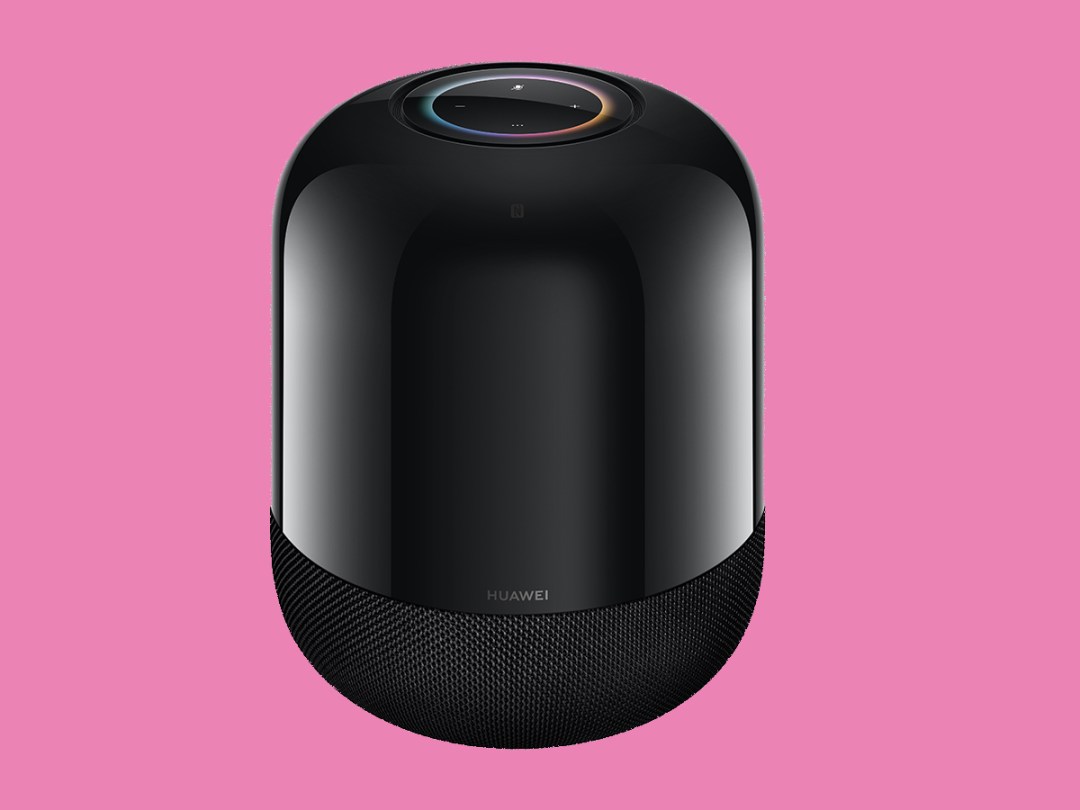 Huawei is getting itself a bit of a reputation – quite a few actually.
There's the one for ruffling White House feathers, and the one for causing UK 5G controversy, but also the one for making excellent phones, and picking clever partners to collaborate with, which is why it gets Leica to work on its cameras rather than getting someone in accounts to have a go.
So when it came to making the Sound X smart speaker, it called in the big guns at Devialet – the high-end French audio brand responsible for the outrageous 2000W Phantom wireless speaker.
Together they've conjured up an undeniably HomePod-esque effort, but due to the US trade ban with Google – which we're sick of explaining – its AI assistant doesn't speak English.
Design: Meshy Bottom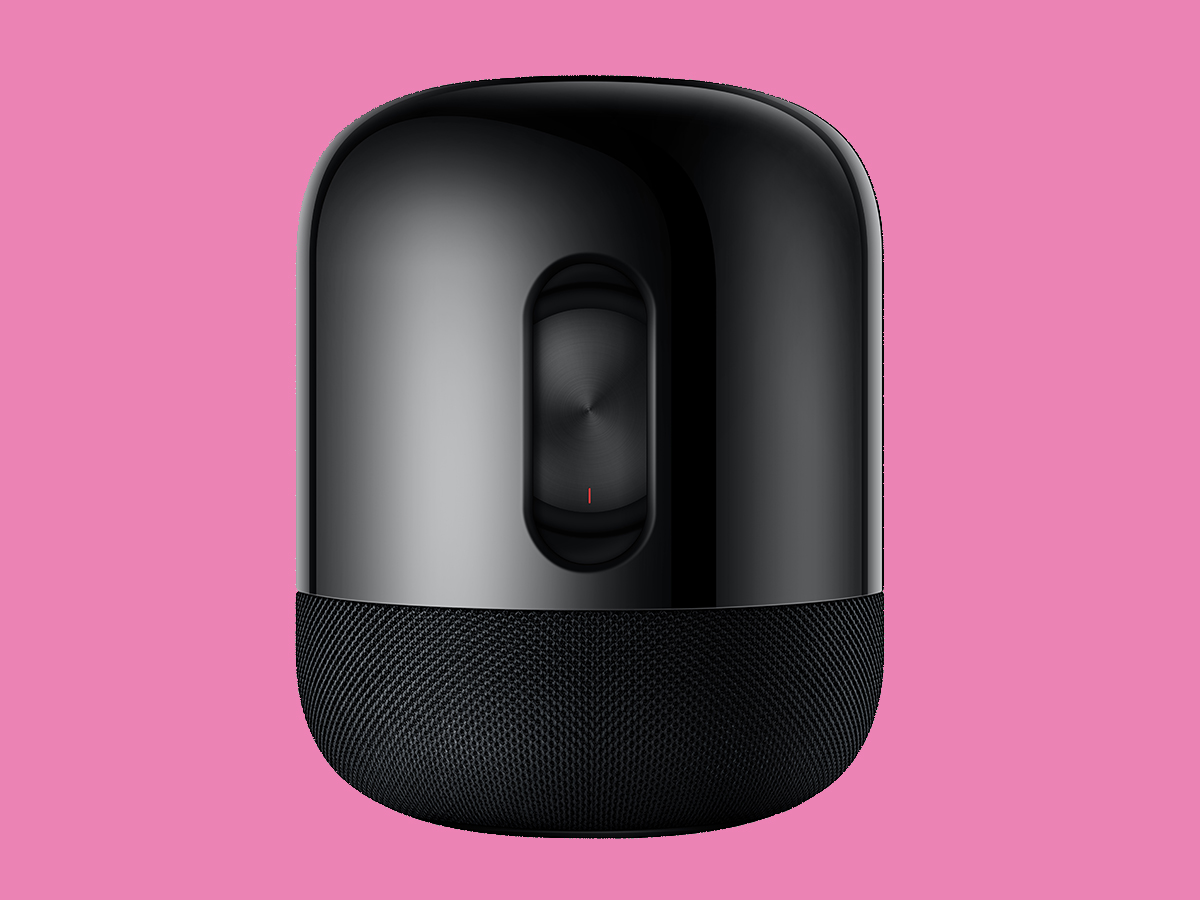 The Sound X follows the HomePod's cylindrical form, but opts for a black piano-gloss finish and a mesh fabric grille on the bottom third only.
The standout aesthetic are the dual exposed woofers – one on each side – that vibrate in the fashion of the Devialet Phantom. There's also a nice mesh material hood for when not in use. Also like on the HomePod there are no ports, only a power socket which feeds into the bottom and here it's removable. The lead is nowhere near as nice as Apple's material effort.
There's Huawei branding, 'co-engineered with Devialet' branding, and touch controls on the top, which we'll come onto later. The top of the speaker is home to an LED touchscreen display. It features four controls – volume up, volume down, microphone mute, and an ellipsis button for entering Bluetooth pairing mode with a long tap.
Features: Speaking Chin-ain't-easy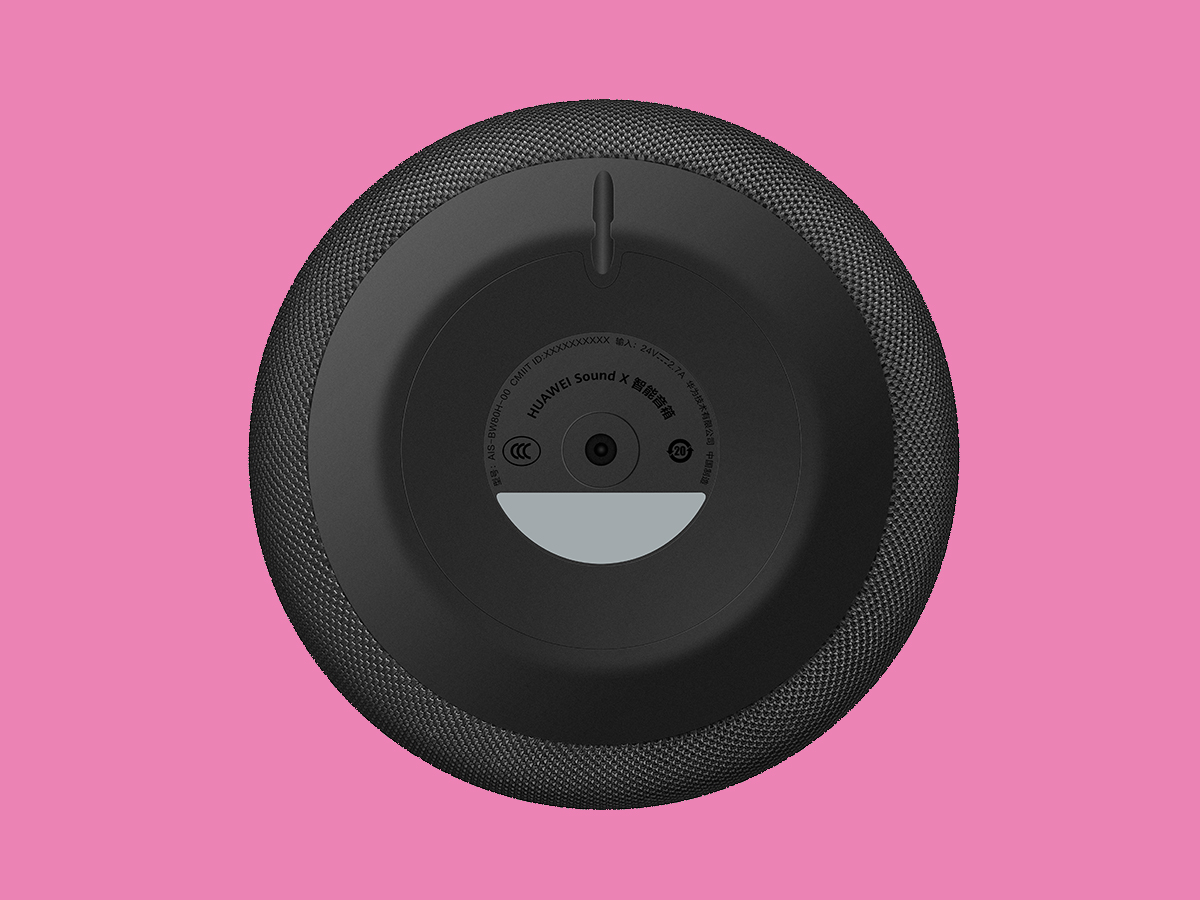 Upon startup the Sound X speaks Chinese and that ain't right. It's actually Huawei's Xiaoyi voice assistant, but if you don't speak the lingo you can't converse. Instead, Bluetooth 5.1 pairing is simple and steadfast, and those with a compatible Huawei phone can use Huawei Share NFC streaming with a single tap.
The Sound X has six microphones on board for picking up voice commands. If you can't converse in Mandarin you're currently stuck, but Huawei says there are plans to teach it English.
A multicoloured LED ring encircles the touch controls and is there to acknowledge voice commands or reflect a change in volume, but only when using the touch controls and not your smart device.
Move your hand towards the controls and motion sensors kick in to illuminate them – handy in a dark room. Tapping the mute button sends all of them red and illuminates the LED ring in the same colour.
You can also mute the speaker using gesture controls – simply place your hand on top of the Sound X and it'll quieten down, which workds a treat if you need to hear something in the background.
Like the Apple HomePod, you can also adjust the sound profile based on whether you decide to place the Sound X in the middle of a room or up against a wall.
Sound: Woof Woof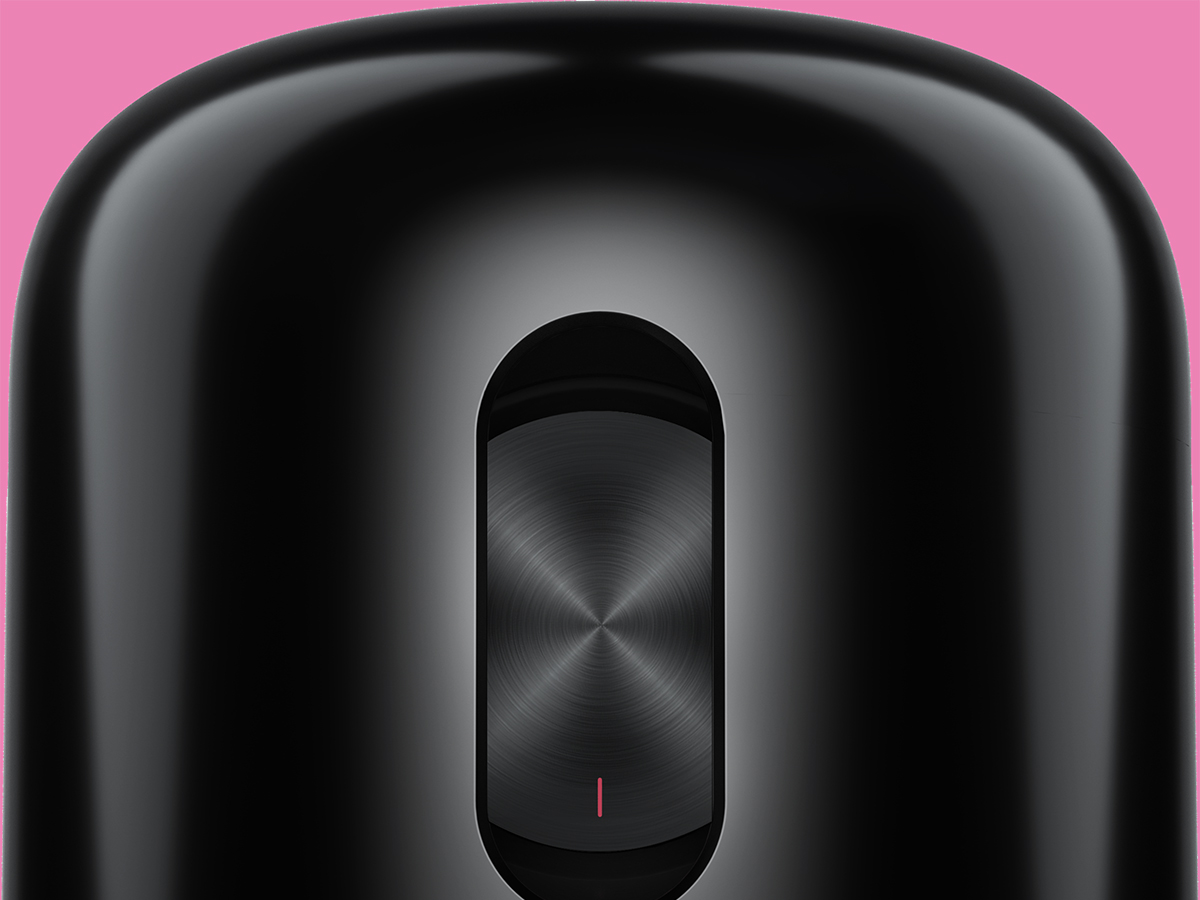 Devialet's 360-degree sound is provided by six full range drivers and 60W dual woofers with 'Push-Push' technology cancelling out unwanted vibrations while preserving powerful bass. To prove this Huawei says if you place a glass of water on top it'll remain completely still. We tried it, it works and we're not lying. Jurassic Park this is not.
Succinctly, the Sound X sounds colossal and more expansive than the HomePod. It's physically bigger, but so is the audio experience. Low ends are carefully controlled allowing the other frequencies to breathe, exposing enough detail. Sliding through some 'Caribou' and stone cold classic 'GZA' it's pure head nod territory – Devialet has worked wonders.
Huawei Sound X speaker verdict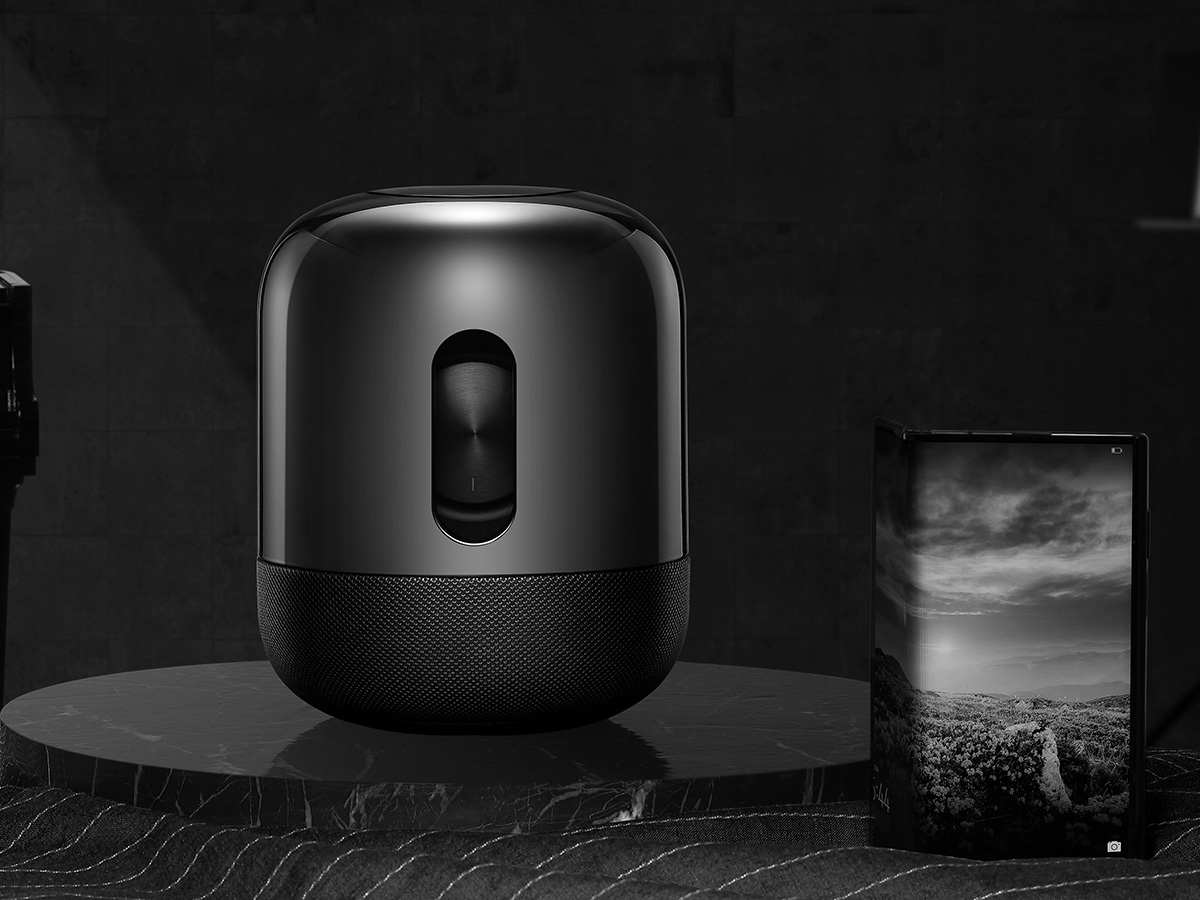 With the appropriate voice smarts for this region, the Huawei Sound X might just be the best sounding smart speaker at this price. Only problem is it doesn't currently have them and that makes this a plain and simple, albeit brilliant sounding, Bluetooth speaker.
Stuff Says…
Devialet engineering at an affordable price that's desperately in need of elocution lessons
Good Stuff
Nice gesture controls
Sounds better than a HomePod
Bad Stuff
It's big
No smarts outside China