Jaybird Tarah Pro review
Runners will love these versatile wireless headphones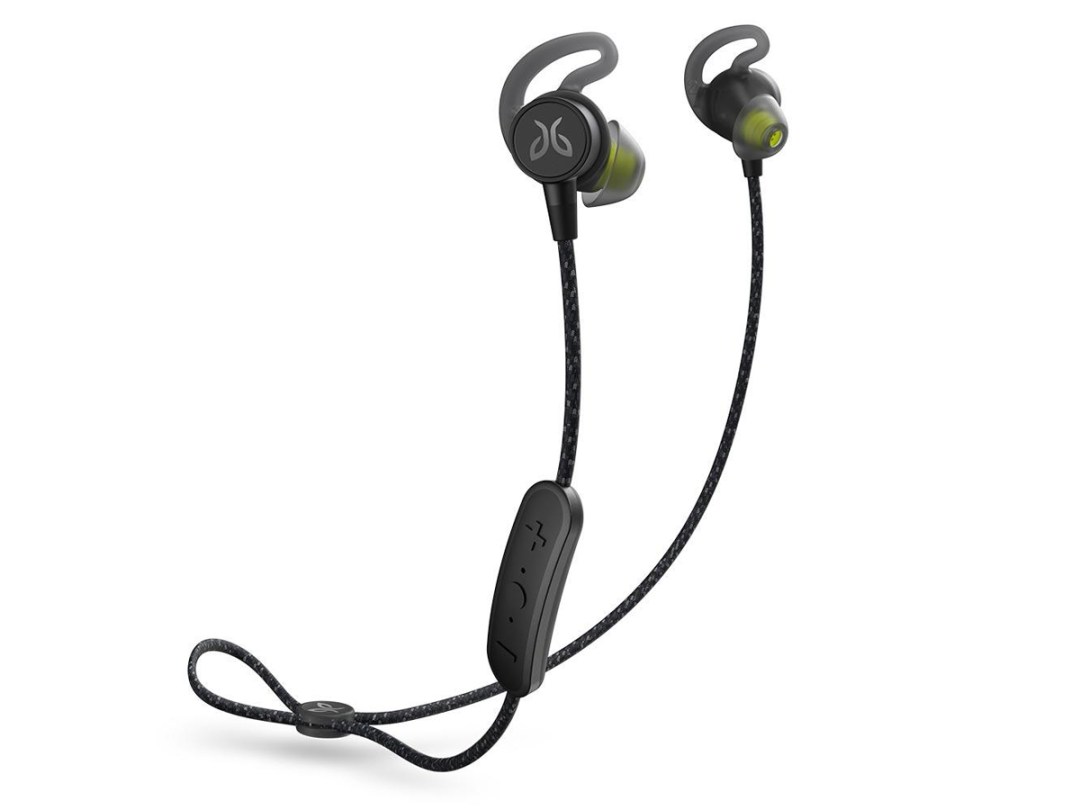 These are Jaybird's first higher-end pair of Bluetooth headphones. Priced under the Sennheiser Momentum Free and Bose Soundsport Wireless, but above the firm's own Tarahs, the Tarah Pros are a mid-range offering that combine better sound quality with a premium, hardwearing design in the hope of appealing to those who get their exercise kicks in the great outdoors.
But when it comes to wireless in-ear headphones, do they come top of the podium? To find out, we strapped on our trainers and fired up our best running playlist.
Design: Built to survive the elements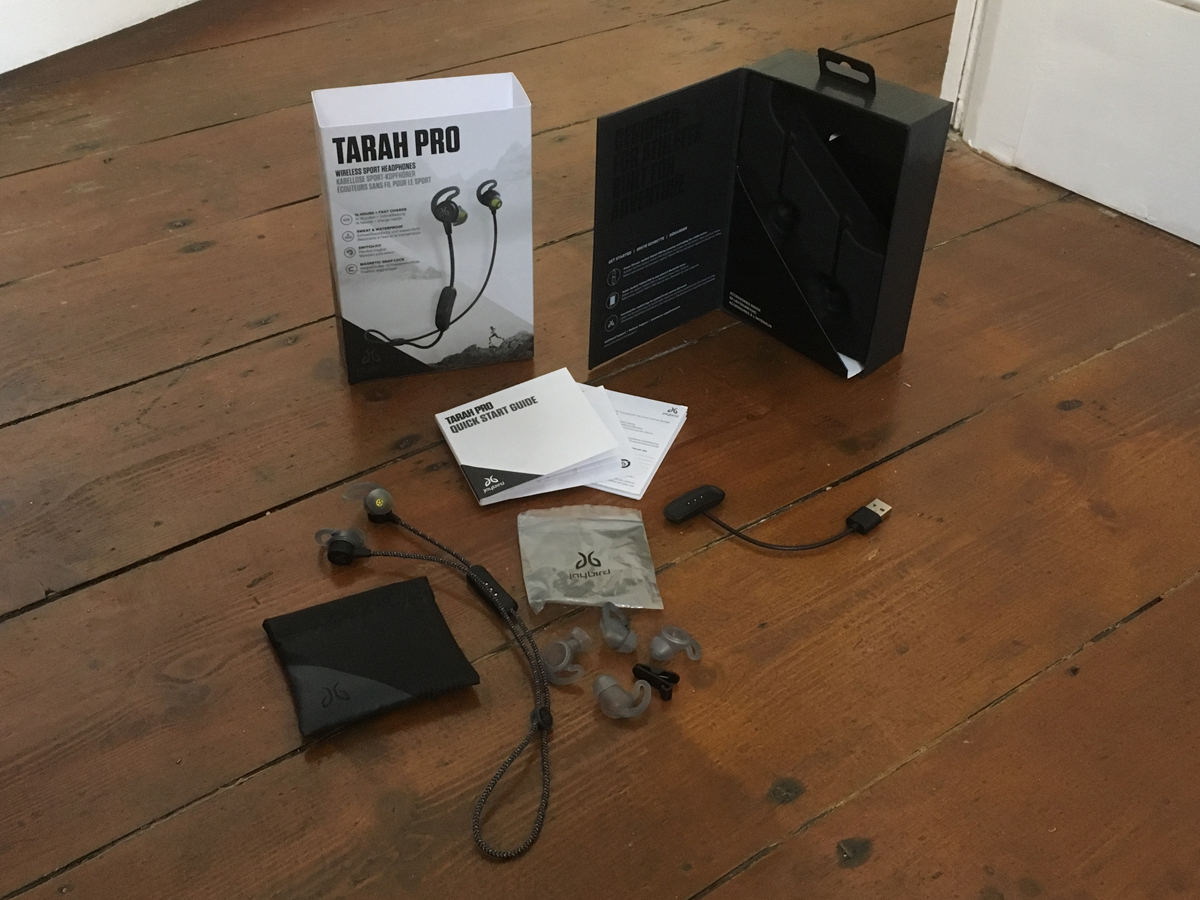 The Tarah Pros are one of that strange breed of Bluetooth 'phones: they're wireless headphones, but they're joined by a wire. This keeps the two earpieces together, like a the sleeve string in a pair of mittens. It also means the controls have somewhere to live, instead of relying on a touch panel on the earbud which we always find a little hit and miss.
The earpieces also stick together thanks to their magnetic backs so you can wear them around your neck like a necklace. Man, Jaybird really doesn't want you to lose these things.
Outdoor activity is very much the order of the day, hence that cable is made from a woven material that feels like a very strong shoelace. It's reflective, so should help you be seen if you're out running at night, and has a hydrophobic coating which will help it repel moisture (handy for dealing with sweat and rain).
Speaking of which, the Tarah Pros are waterproof in up to 1m of water for 30 minutes, but they're not recommended for swimming. Only a twazzock would try – the cable would create drag in the pool, and there's no onboard storage, so you'd have to keep your phone close by in order to try and stream tunes. Good luck with that.
Three sizes of rubber ear tips come bundled, and they're easy to pull off and on. Once we'd found the size for us, they stayed put for the duration of our testing. So no complaints there.
You can also twist them into an over-ear position if you prefer, and tighten or loosen the cable to fit using the bundled 'speed cinch'. Plus there's a shirt clip to for attaching it to the back of your collar to keep the cable in place while running.
The small three-point charging cradle connects to USB and is simple to use. But it's proprietary, and hence would be a pain to replace if you lost it.
Everything fits in the neat little carry pouch, and even that feels weatherproof. Make no mistake, these headphones are very much aimed at outdoors adventurers.
Functionality: Versatility up the wazoo
They're certainly a versatile pair. As well as the ability to wear them normally or over-ear, you can also fine-tune the sound using the Jaybird app. In fact, the app walks you through the whole set-up, from what's in the box and what the controls do to how to get the best fit for you.
But it's the EQ customisation that will have audiophiles excited. Pick from one of the many presets and you can tweak it to your heart's content, then save it as a new preset complete with a new name. There are all kinds of presets, from Extended Listening to Warmth to Bring the Bass and Flat.
You can also create a whole new sound profile based on your hearing. Just take a quick hearing test – it involves you sliding a bar until you can hear a tone for a range of sound types including mid range, bass and high range – and it'll make a preset just for you.
The buttons are pretty intuitive, and you get an impressive number of controls from just three buttons. The middle one is used to play and pause, and a longer press powers the headphones up or down. The Volume up button also skips to the next song, while the volume down one can take you back to the previous track. These also take on more uses for handsfree calls – muting and unmuting, accepting and declining etc.
Double-press the centre button and you'll summon your phone's personal assistant. It's handy if you're out on a run and want to know whether the weather will turn.
Performance: A true endurance pair
You could spend hours tinkering with your sound profile until you get it just right, but our own personalised profile suited us down to the ground – the warm bass was a natural fit for our seemingly high-range-lacking hearing. Admittedly the sound isn't quite as good as the Bose SoundSport Wireless, but then these are a little cheaper.
The headphones are light enough to barely notice when out on a run, and the extras like the speed cinch and shirt clip pretty much guarantee a comfortable wear. In fact, we happily wore them all day (at our desk, we didn't go on a day-long run).
But you could if you wanted. A full charge gives you 14 hours of use, but perhaps more usefully, they charge up in double quick time – just a five-minute charge will give you almost two hours of use, which is way longer than we want to exercise for.
So far so good, but there are some omissions. There's no built-in heart rate monitor, which would've been quite fitting for a pair aimed at sporty types. There's also no noise-cancelling, and no pass-through mode that lets you hear your surroundings – a great addition when you're running near busy roads. And would a charging case have been too much to ask at this price? Probably. Call us fussy.
But these are still a quality pair. Join the headphones together with their magnetic backs, for example, and they'll mute the music and disconnect from your device. Leave them disconnected for 15 minutes and they power down. It means when you arrive somewhere you don't have to faff around switching them off, just click them together instead.
It's the little touches like that that make these buds so fun to use.
Jaybird Tarah Pro verdict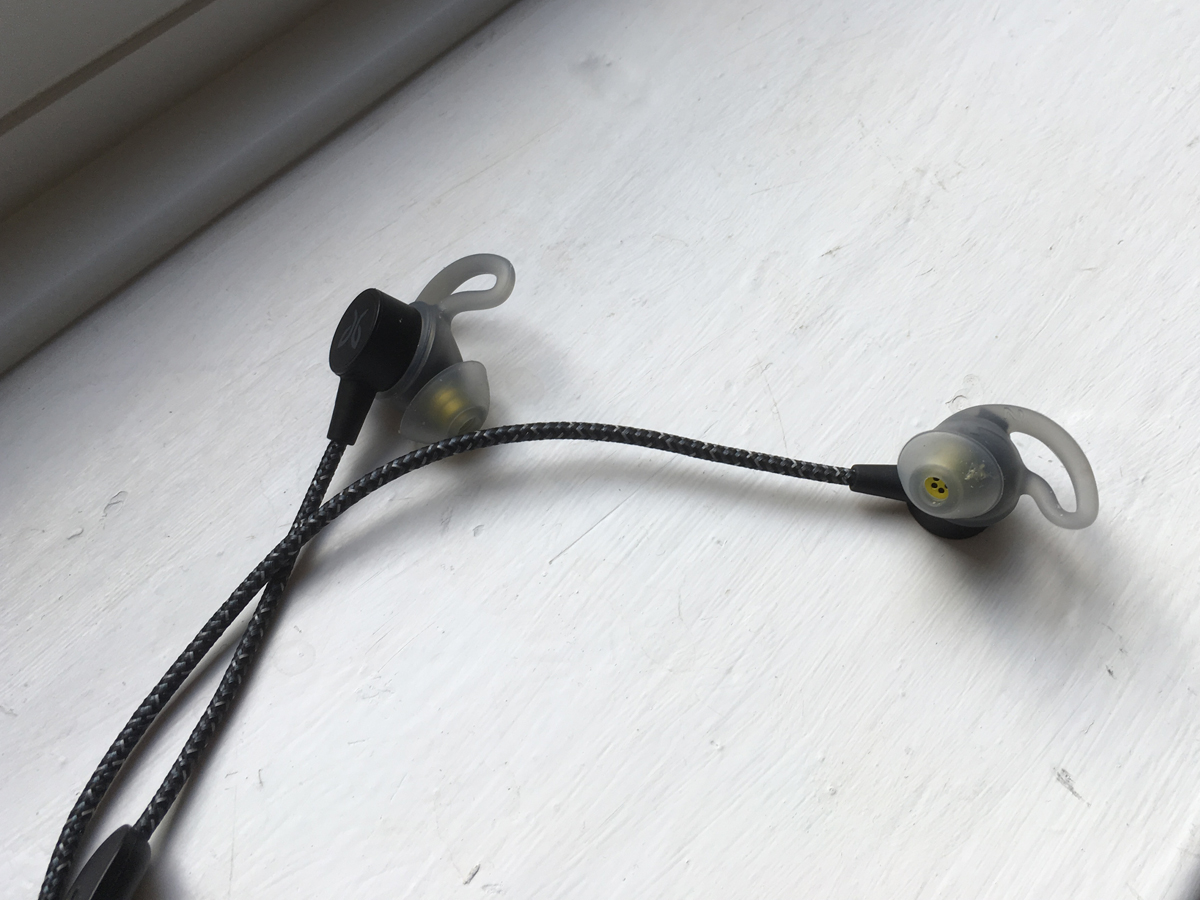 The Tarah Pros are a great pair of headphones, and it's clear a lot of thought has gone into them. If you absolutely have to have a pair of 'true' wireless headphones, we would suggest thinking twice and giving the Tarah Pros a whirl. They're light enough to be almost unnoticeable, and between the shirt clip and speed cinch you're sure to find a fit that suits.
Sound quality is very good, and even if you're missing your Bose, you can tinker with the EQ settings until you find a sound profile you like.
Bit pricey for you? You can always take the step down to the standard Tarahs, the main difference being a shorter battery life (six hours to the Pros' 14).
If you're serious about running and want a decent pair of headphones to keep you going through the tough times, the Tarah Pros are a fantastic option.
Stuff Says…
Even those not of a sporty bent will find a lot to enjoy from these wireless headphones
Good Stuff
Marathon battery life
Personalised sound
Versatile fit
Bad Stuff
Proprietary charger
No heart rate monitor
No charging case