Lenco L-85 review
A bright, affordable deck that offers up a pleasantly surprising performance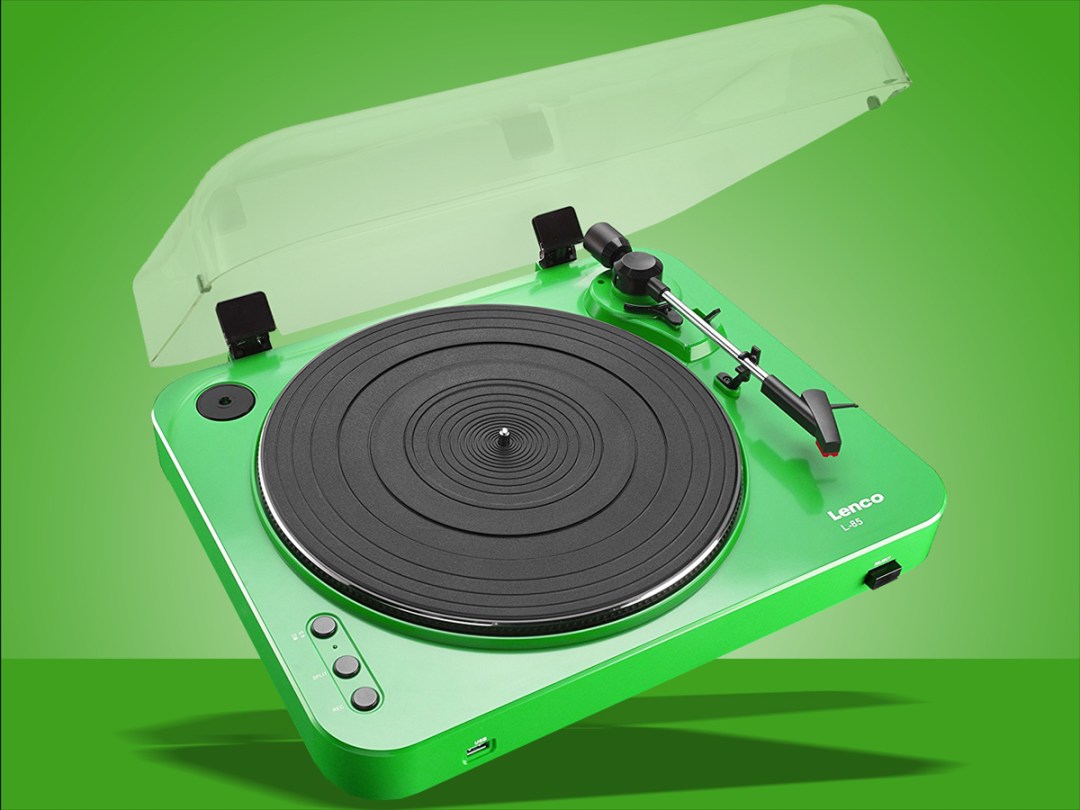 We'd forgive you for being wary of this turntable. 
It's cheap, it comes in garishly bright colours, and it's made by a brand you probably haven't heard of. But bear with us: this is the definition of a bargain budget turntable.
While plug 'n' play convenience might make any audiophiles among you nervous, it really shouldn't. This turntable offers a surprising amount for very little, and is a great starter for six for those new to vinyl.
Lenco L-85 design – loud and proud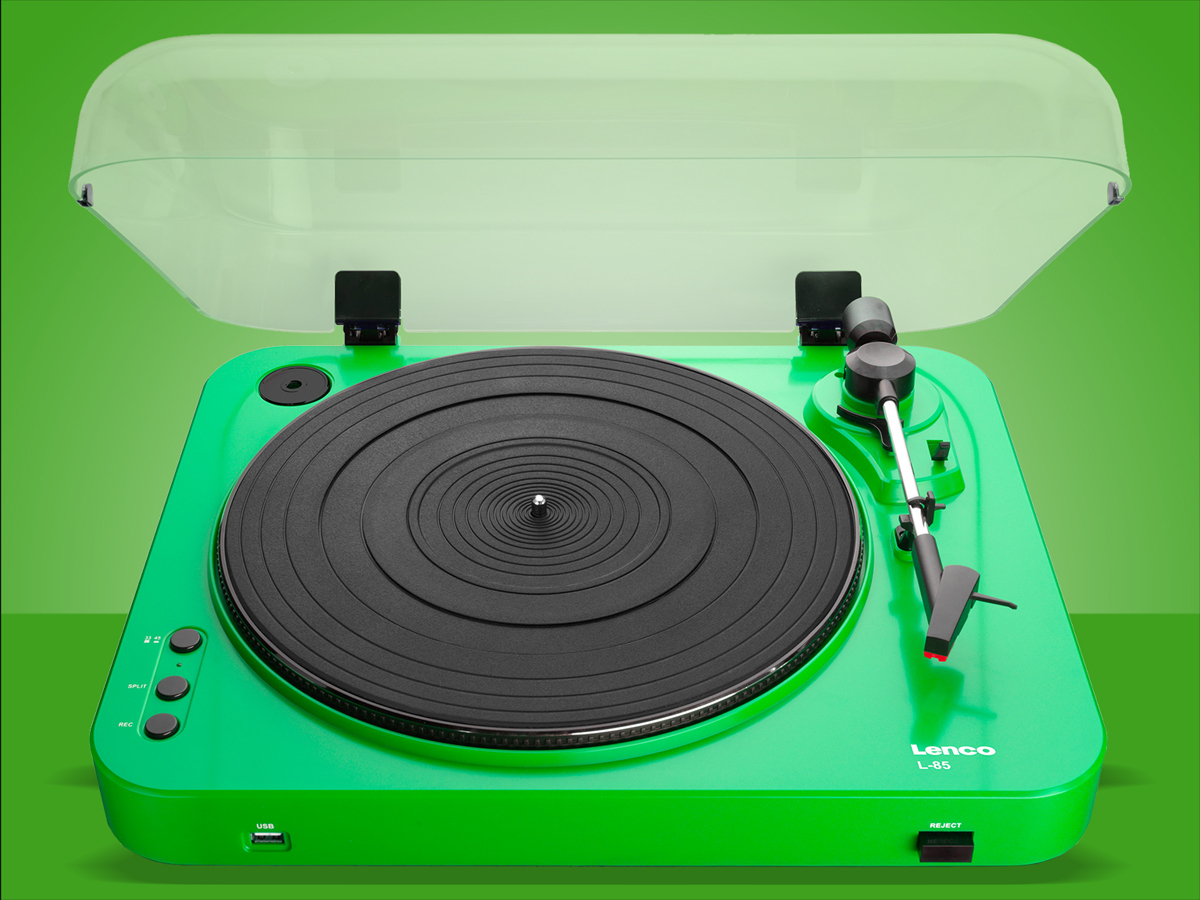 Lenco has actually been making turntables for 70 years, though this plastic-y design might not be the best at showing that off.
That said, it's actually pretty well put together. There's not the fragility to it that it's lightweight finish might suggest, and we don't feel like it's at risk of breaking under pressure.
For those concerned with the intricacies of properly setting up a turntable, the L-85 does away with them all. The setup is as involved as getting it out of the box and plugging it in. No tonearm balancing or cartridge adjusting required.
It'll even come with the RCA cables you need for hooking this turntable up to a pair of powered speakers – thanks to its built-in phono stage, you can do away with an amp entirely should you wish.
There's another string to the L-85's bow in its USB output, which will allow you to convert your vinyl to MP3 files for taking analogue on the go.
Even this is as simple as it gets – just plug in a USB stick and press record. No special software or laptop required. The MP3 quality isn't up to much, but you'd have to look to something like the Sony PS-HX500 for better.
Lenco L-85 performance – a pleasant surprise
The Lenco delivers a decent, nicely-balanced sound that does particularly well when it comes to playing clear, insightful vocals.
The way it handles the rest of a recording is admirable too, producing a really likeable sound that manages to steer clear of harshness in the treble – a downfall of many cheap turntables.
Of course, there are a few shortcomings that the best around will show up. It won't wake your neighbours with bass, and it's not the most accurate we've heard either. It's just not quite agile enough to be as tight on rhythms as we'd like.
It's still hard to find fault with it for the price. You aren't going to get the performance you'd get from something like the Rega Planar 1, but at less than half the price, you shouldn't expect it either.
Lenco L-85 verdict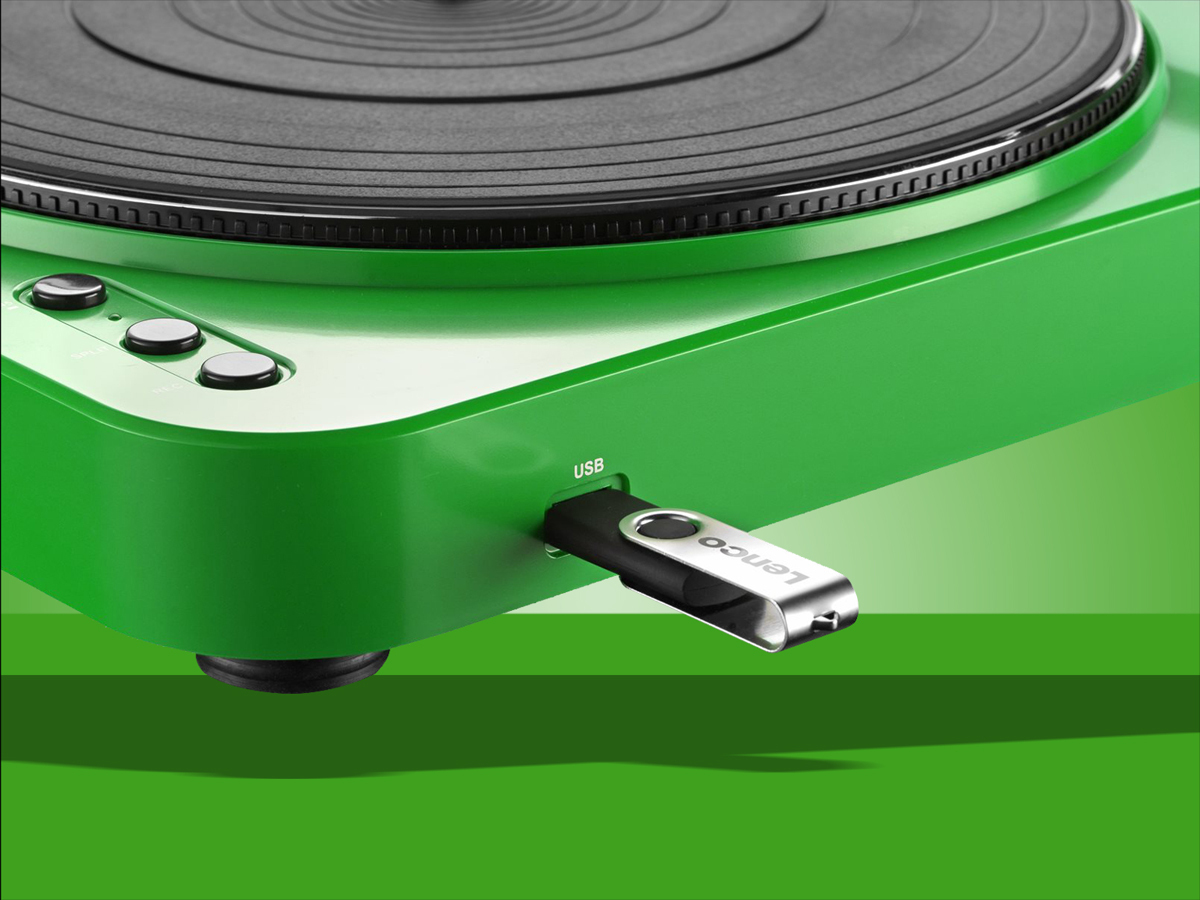 Manage your expectations suitably and it's hard to see how you couldn't enjoy what the Lenco L-85 is capable of.
It's an accessible turntable with an inoffensive sound, perfect for those who want an inexpensive introduction to the world of vinyl.
If you can look past its plastic-y exterior, you won't find a better combination of features and performance at this price.
Stuff Says…
A fine deck complete with a clever vinyl-ripping system, all for not a lot of money.
Good Stuff
Clear, enjoyable sound
Good features and easy to use
Great value
Bad Stuff
Not the most insightful or precise sound