Lenovo IdeaPad 320S review
Cheap but not nasty makes for a refreshing combination
Recommending laptops is easy. There are loads of great models out there. The Dell XPS 13, Apple MacBooks and Asus ZenBook UX305 are all crackers.
It all gets a bit trickier when we hear your budget is £300-350, though. Classic responses include: have you thought of an Android tablet instead? A Chromebook? A pad of A4 paper?
As the Lenovo IdeaPad 320S proves, though, that's changing fast. This laptop looks good, lasts long enough and, crucially, isn't so jerky it feels like trying to toboggan down a rocky hill in mid-August.
DESIGN & BUILD
Getting a cheap laptop out in public can be harrowing. When you're surrounded by MacBook-types, whipping out a £300 Lenovo or Acer is the equivalent of wearing jeans with Primark sprayed down the leg. In caps.
However, given it costs just £350, the IdeaPad 320S is remarkably smart and svelte. The lid is made from metal, the rest plastic. I would not have guessed it was from the bottom-rung laptop club.
Its lines whisper 'ultrabook' and its design has the minimalist edge that often makes Lenovo laptops some of the prettiest in their class. The bit that really hides the Lenovo IdeaPad 320S's bargain bloodline is the screen style, though.
While not covered with a flat sheet of glass, the narrow screen border is just not the sort of thing you see in a laptop this cheap. It's a true up-to-date look.
Sure, much of this is surface level gloss. But it's refreshing to see a low-cost laptop this good-looking that doesn't secretly wish it was a tablet. It's also fairly portable at 1.476kg, according to our scales, and while there's a wee bit of keyboard flex, build quality is solid.
CONNECTIVITY & USABILITY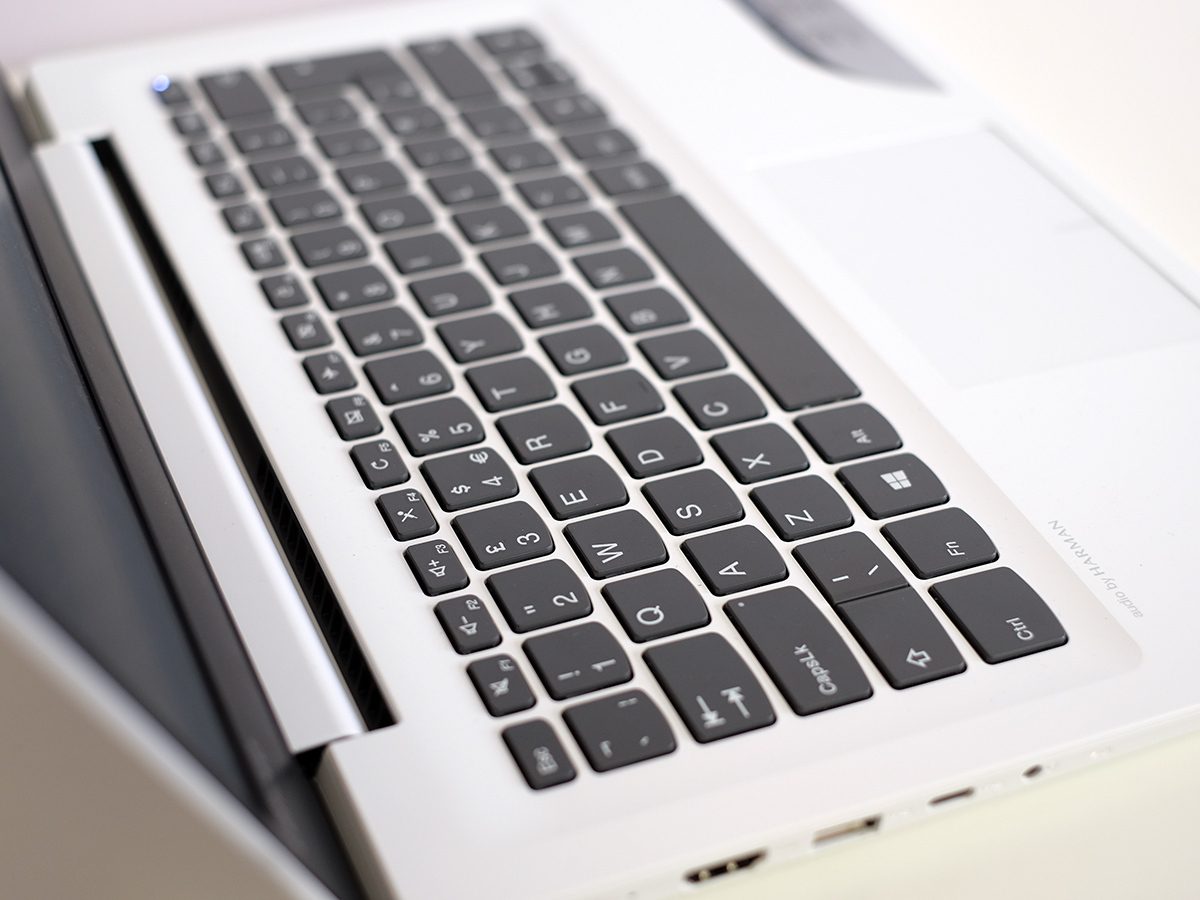 The IdeaPad 320S doesn't miss out on any connections either. There's the standard budget complement of a couple of USB ports (one is the faster USB3), an SD slot and an HDMI port.
As it's 2017 we get a USB-C too, although we don't imagine that many £300-odd laptop buyers will be gagging for this new standard just yet.
There are a few other compromises, but nothing too glaring given the price. The keyboard lacks a backlight and some of the resistance you get with a much more expensive laptop. The trackpad is a basic plastic surface and has a slightly loud click too. But if you can't get used to these, you're expecting too much for your money.
SCREEN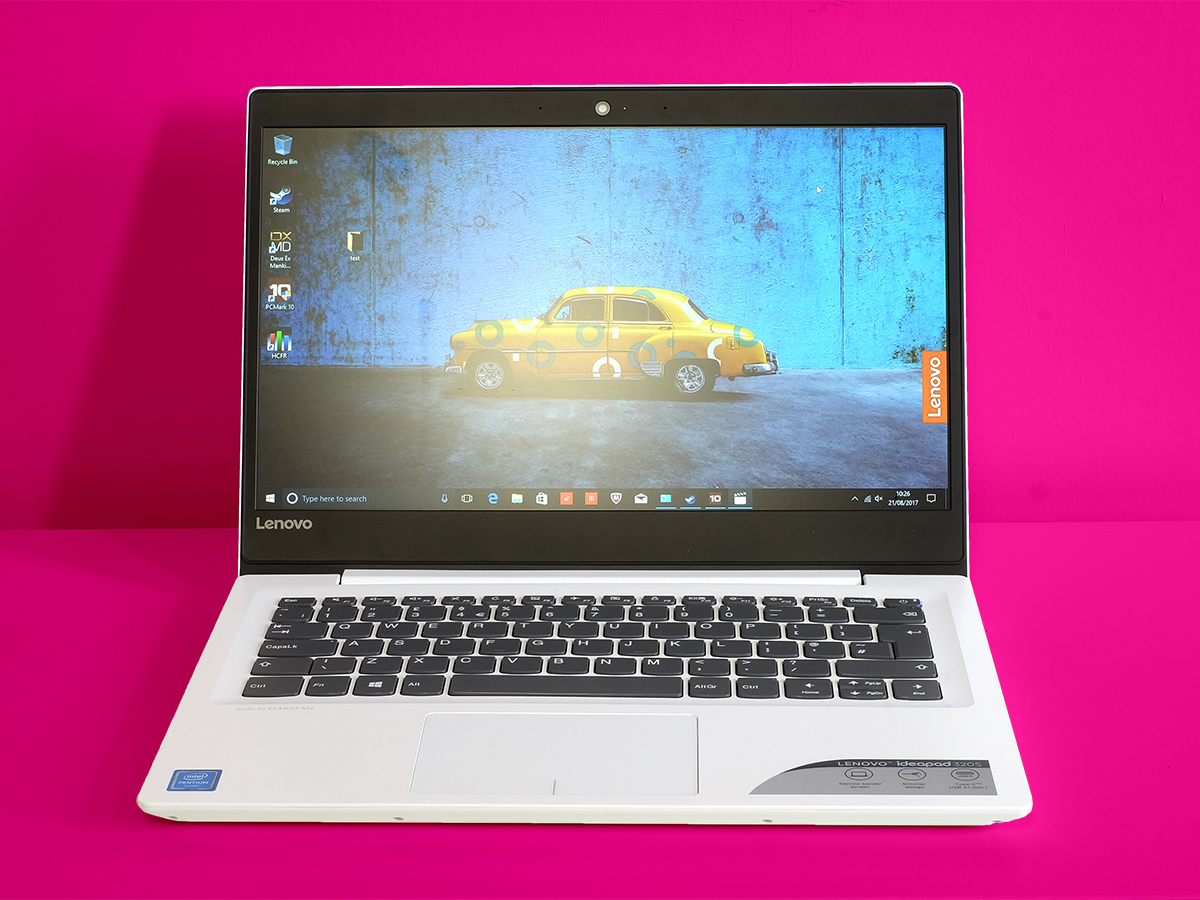 Before you get too excited, the faux-fancy sheen does fade when you look too close thanks to the display. This version of the IdeaPad 320S has a basic 14in, 1366×768 pixel screen.
It's not the resolution that lets it down, but the kind of panel used. A basic TN display leaves you with weak colours, low contrast, unimpressive brightness and dodgy viewing angles. You can swivel the screen around by almost 180 degrees, but you won't want to as the image all-but disappears thanks to contrast shift.
Lenovo also makes higher-end versions of the IdeaPad 320S with genuinely tasty 1080p IPS screens. But if £350 is your limit and you need a good screen, it's back to our old advice: considered a Chromebook yet?
PERFORMANCE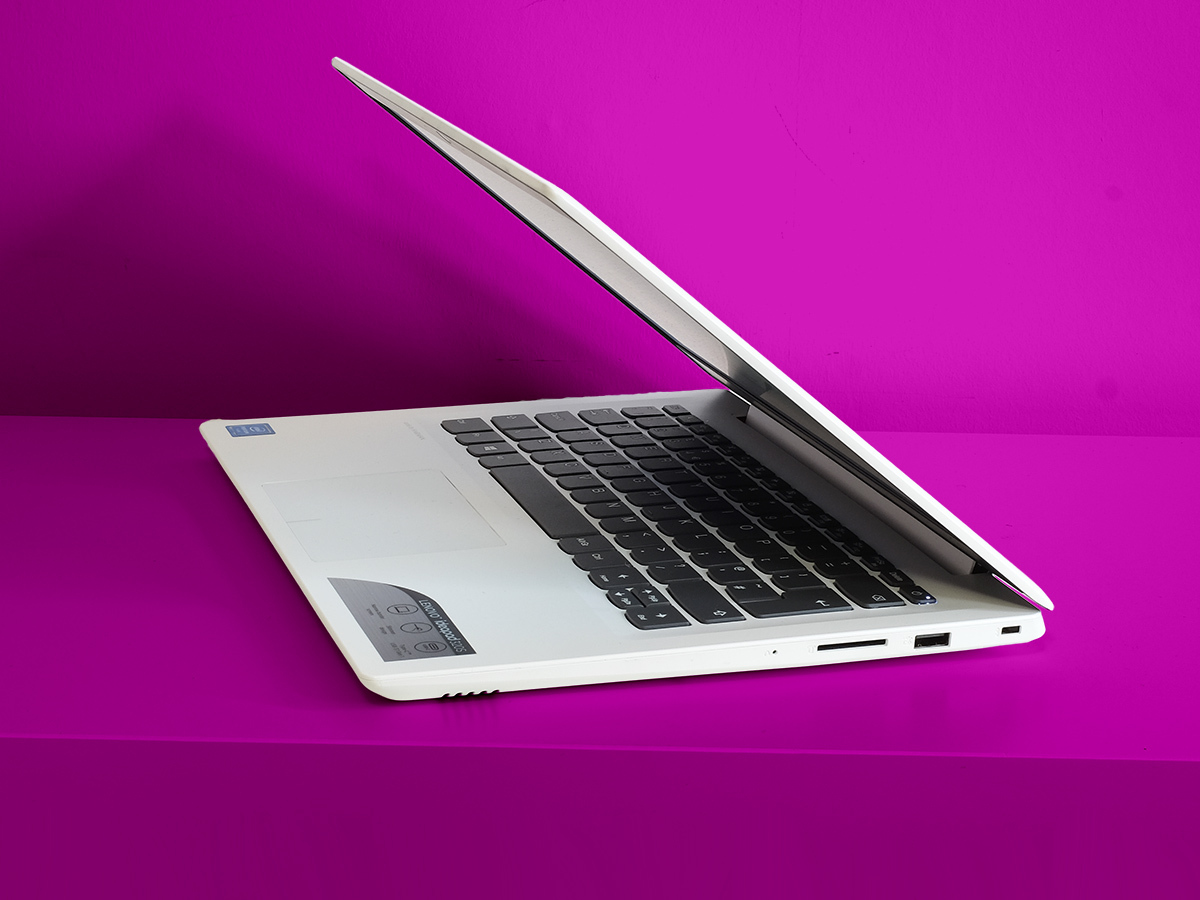 The big surprise is that the Intel Pentium 4415U CPU, 4GB RAM and 128GB SSD combo make Windows 10 run far better than any budget laptop we've tried recently. There's no awkward wait for the Start menu to pop up, no obvious address bar lag when you have a few browser windows open.
For the basics, the IdeaPad 320S is almost strangely enjoyable to use. It's as if Lenovo sneaked a Core i3 processor in, but didn't tell anyone. Part of this is down to Pentium CPUs using more power than Atoms, which are behind the long-standing sluggishness of many cheap Windows laptops.
It can even handle The Elder Scrolls: Skyrim at Low settings. While its Intel HD 610 graphics chip is less powerful than the HD 620 you get in a Core i-series laptop, it's far better than what's used in older Pentium models.
The sight of a Pentium laptop needn't make you run away screaming anymore. Even the speakers are fair for a cheaper laptop, with decent volume and enough clout to avoid sounding thin and ugly.
The IdeaPad 320S is also very quiet. There is a fan, but it's only audible under strain and was even pretty quiet as I was prancing around Skyrim's Tamriel, open-mouthed by the fact the frame rate wasn't a total disaster.
If you're not too bothered by the low-quality screen, the only other area to hold you back is battery life, which falls just short of lasting all day – unless you keep your use very light. The IdeaPad 320S can hang on for eight hours just playing back a movie, but will dip under that if you mix it up a bit more.
Still, not bad, right? Looks like we've found ourselves a little budget star.
LENOVO IDEAPAD 320S VERDICT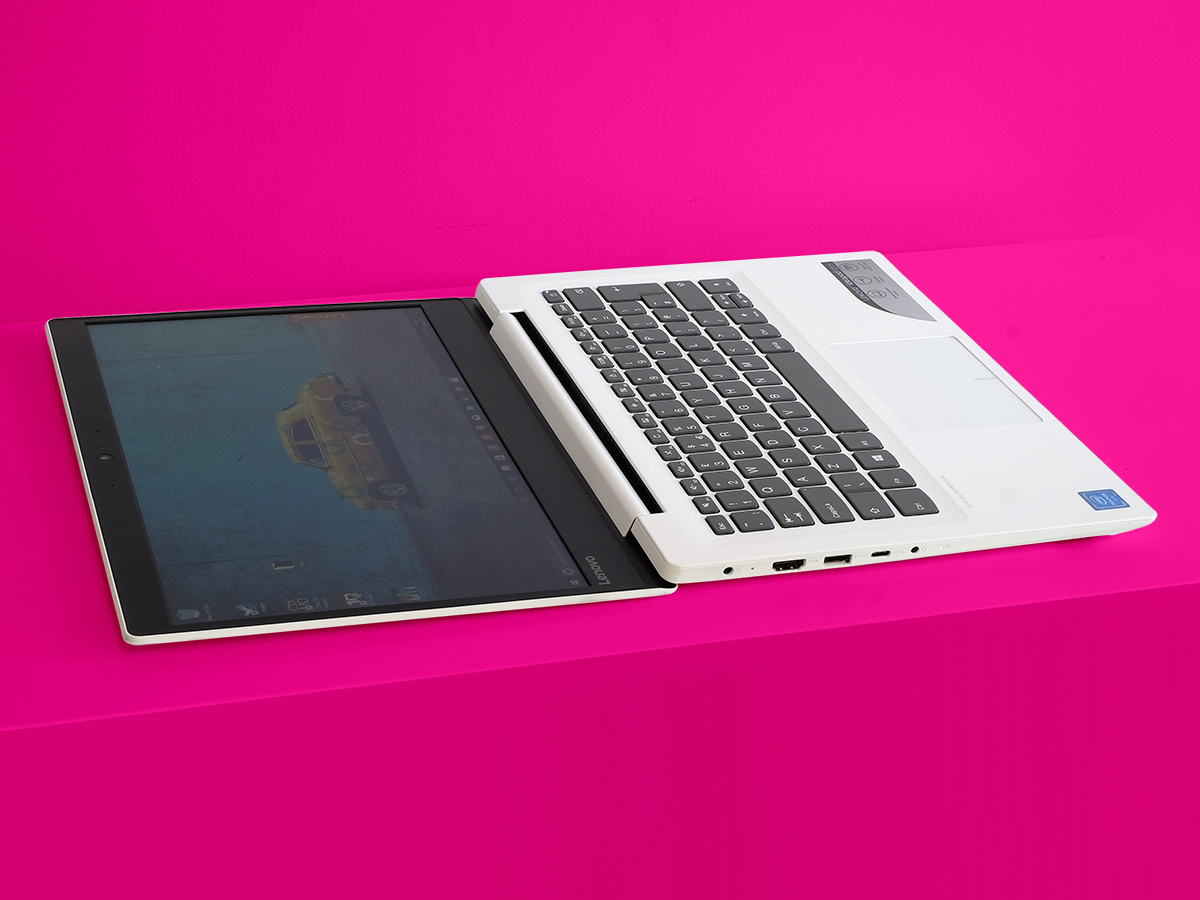 The IdeaPad 320S is one of your best options if you need a portable Windows 10 laptop on a very, very tight budget.
It's a solid 6/10 when it comes to looks, and works much better than other Pentium-powered laptops have in the past.
The screen is unmistakably that of a cheap laptop, but then you can't have everything. Not at this price, anyway.
Stuff Says…
A bargain for anyone after a no-nonsense, cheap and attractive Windows 10 laptop
Good Stuff
Slick, portable design
Surprisingly decent day-to-day performance
Affordable price
Bad Stuff
Not for power users. Obviously.
The screen really ain't great