Lenovo Phab2 Pro review
Gives you a taste of Augmented Reality, but not much more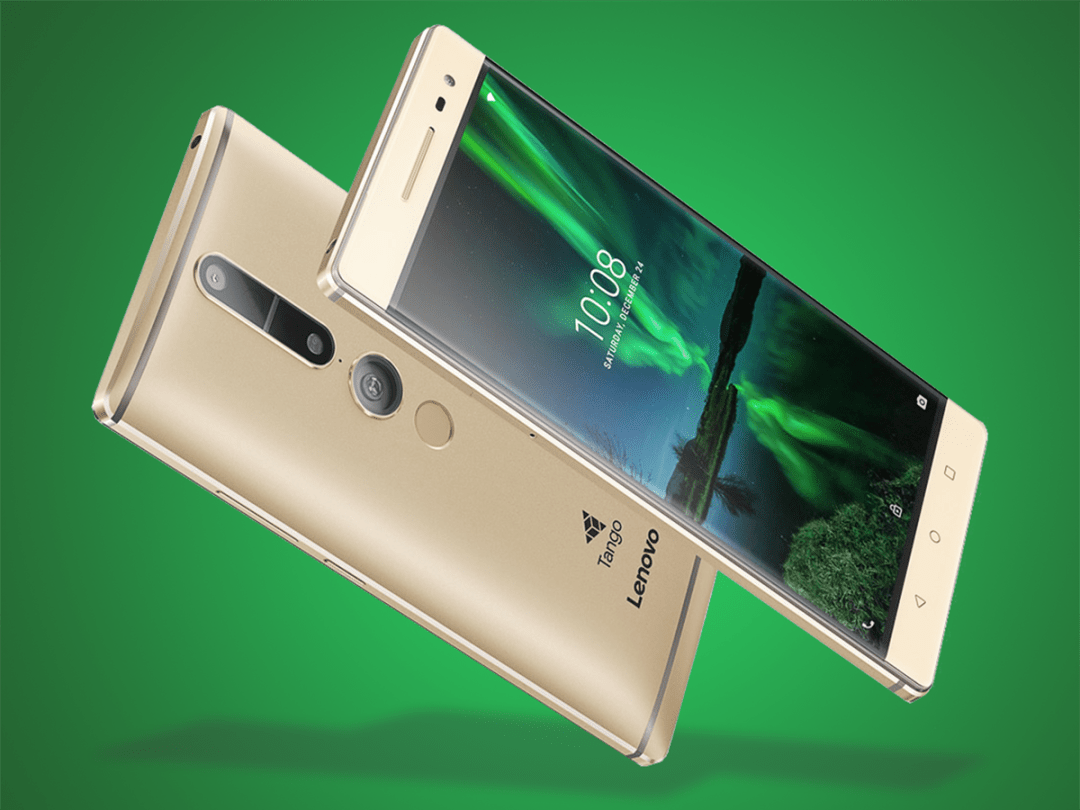 We all want our smartphones filled with groundbreaking tech – but that can either be the kind that's perfect for everyday use, or something that isn't quite as useful, but demonstrates plenty of potential to bridge a technological gap in our lives. 
Lenovo's Phab2 Pro falls into the latter category. It's the world's first smartphone with Project Tango, Google's foray into Augmented Reality (AR).
Wait. Haven't we seen this all before? Well, yes and no. It sounds a lot like the setup you'll find in Dell's Venue 8 7000 tablet. That used an Intel RealSense camera setup, and could do clever stuff like measuring objects just by pointing the lens at them.
Lenovo's version fits in your pocket, but is the Phab2 Pro just as gimmicky – or does it do enough to make us rethink how we use AR?
POWER ME UP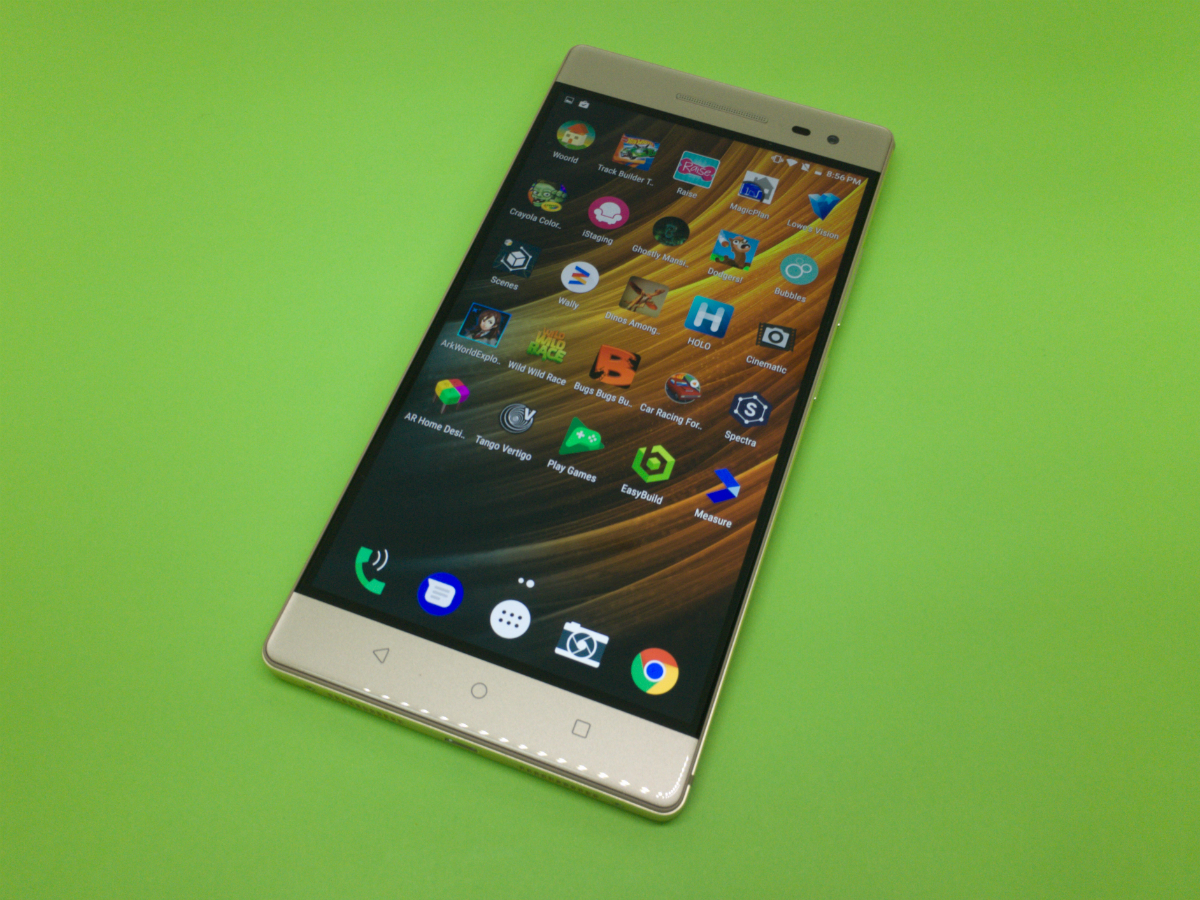 For such cutting edge tech, the Phab2 Pro is a surprisingly affordable US$499. Just keep in mind that it only has the guts of a mid-range phone, though.
There's a Snapdragon 652 CPU running the show, paired with 4GB of RAM. It's an octa-core chip, but clock speeds aren't the highest – which begs the question: is the Phab2 Pro underpowered?
With modest Geekbench scores of 1474 (single-core) and 3540 (multi-core), it gets the job done on paper. In real world use too, the phone is zippy enough to get you through your daily routine without any noticeable lag or slowdown.
Loading up a Tango-enabled app does, however, feel a little on the slow side. The experience is generally fine once you're using it though, so we're not too worried. 3D models are rendered quickly enough and it doesn't feel too sluggish, albeit barely – but more on that later.
On first impressions at least, it doesn't give me the confidence that the next generation of apps will run smoothly on it.
You get 64GB of on-board storage, and there's a microSD card slot too, so you won't run out of space in a hurry. Like most other phones, though, the slot also accommodates a second SIM card, meaning that it's shared. Pretty standard fare here.
THE INCREDIBLE BULK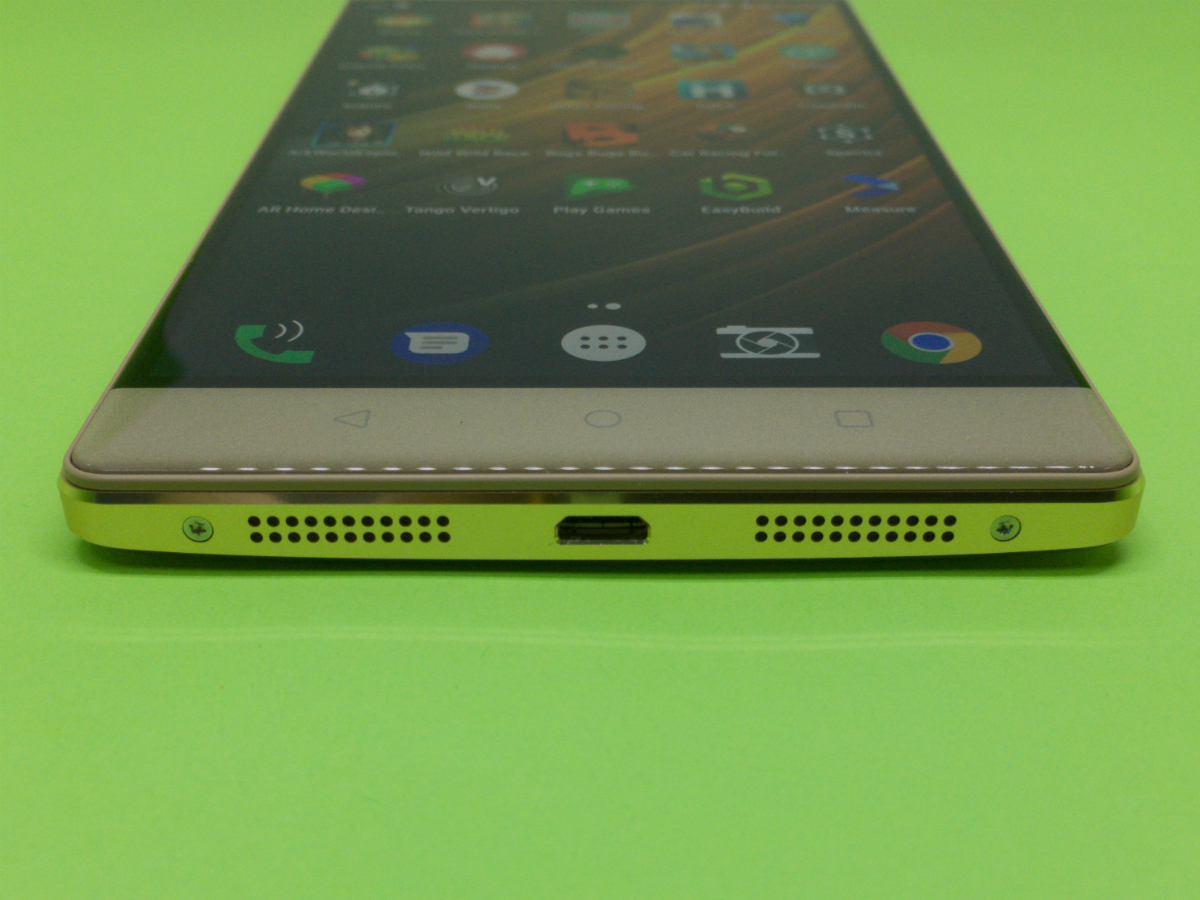 Performance aside, the Phab2 Pro otherwise feels like a premium phone. It's certainly quite well-made.
There's nary a flaw on its body, and they took the effort to chamfer and polish the edges perfectly, even on the USB port – now that's premium-level effort for you.
The 6.4in, 2560×1440 display certainly adds to the upmarket feel, and it's a real visual treat. Lenovo has picked an LCD panel, so while contrast and black levels won't rival OLED screens from Samsung, it still looks sharp and has great viewing angles.
Dolby Atmos is along for the ride, too, tweaking the sound EQ and letting you record multi-channel audio using the built-in microphones. The external speaker is loud and clear as well.
However, the ergonomics, size and weight aren't quite singing the same song.
Nothing can disguise the fact that this is a rather bulky and heavy phone – I couldn't change volume and then use the fingerprint sensor without changing my grip first. You just can't reach it all, and it slides off non-flat surfaces easily when you put it down.
It would be tricky to make the phone any slimmer though, seeing as it's packed with cameras and sensors. You get an RGB camera, a time-of-flight camera, a motion-tracking camera, and an IR depth sensor, in addition to the usual array of motion sensors to make Tango possible.
The large, 4050mAh battery probably didn't help, either – but it does let you go for well over a day between charges. Stay away from power-intensive apps, and the Tango AR modes, and you'll be waking up on day three with a small amount of juice left.
STANDARD SNAPPER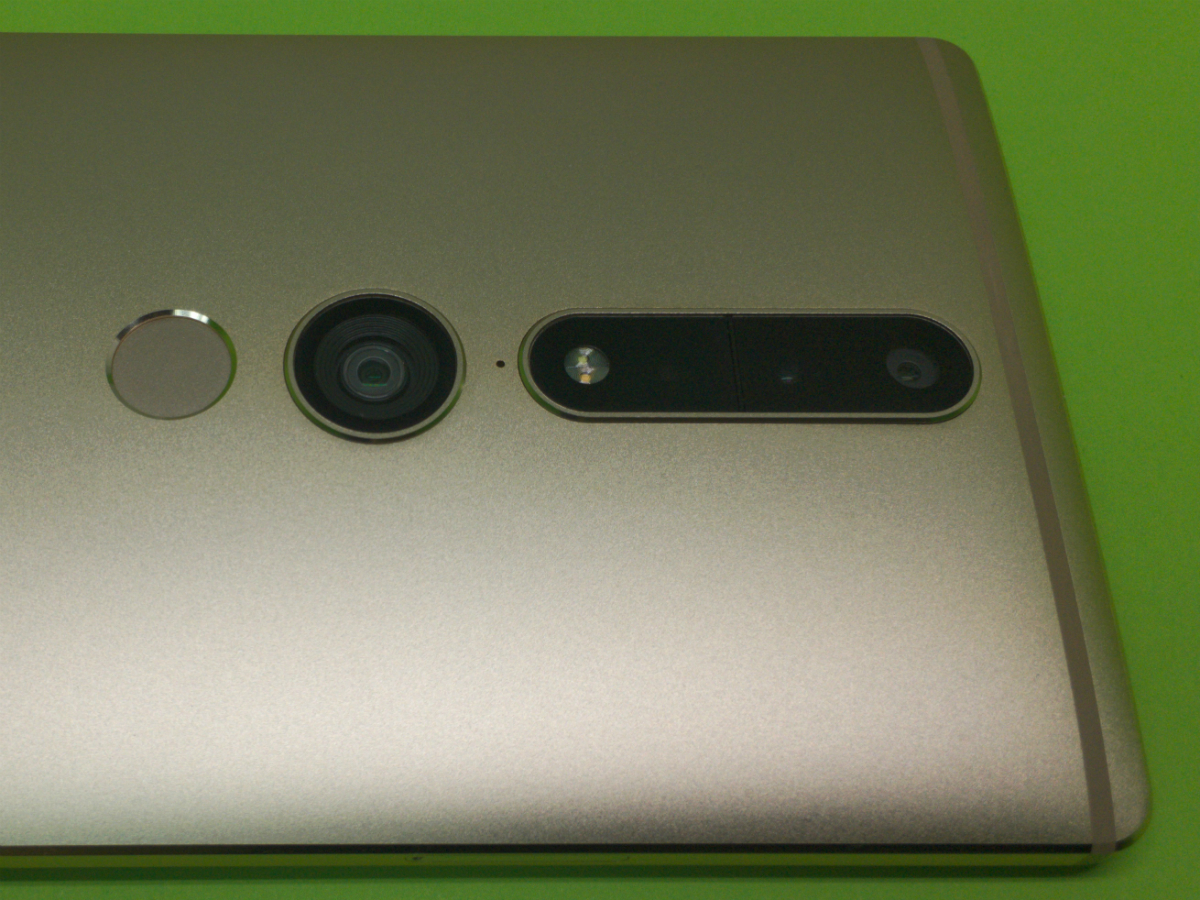 If I'm honest, I wasn't expecting much from the Phab2 Pro's main camera. A 16MP sensor and phase detection autofocus should do a respectable job, so with those expectations in mind, I wasn't disappointed.
You get decent enough results in daylight, but things aren't so great at night.
However, you should note that it struggles to focus when lighting conditions aren't optimal, so you have to be selective about your subject matter and composition. You'll have a better time if you choose a clear focal point, or compose the picture so that it's not difficult for the autofocus to figure out what you want to do.
Image quality is decent enough, provided you have the right amount of light. In low light, the algorithm is rather heavy-handed; while the images aren't grainy at all, it does come at the cost of detail.
Despite the camera-heavy nature of the Phab2 Pro, it seems that the photography element wasn't quite high on the agenda. Its focus speed of 0.3 seconds was touted as a feature, but in practice, it felt no faster than most cameras.
TWO TO TANGO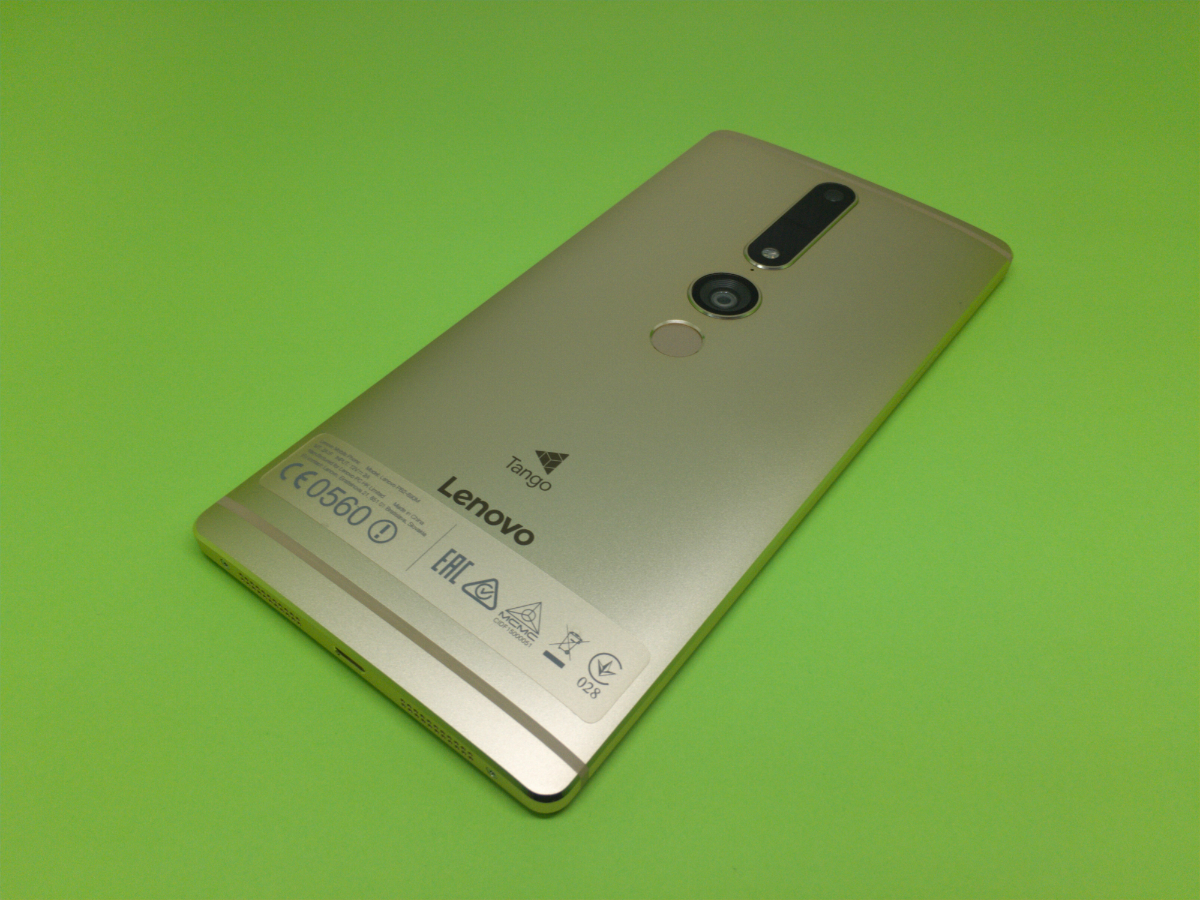 If there's any reason to get this phone, it has got to be Tango.
At the time of writing, 25 free Tango-enabled apps are available, along with eight paid-for ones. They run the gamut of genres, from racing games, first-person experiential apps, and amusing ones like Holo, where you simply place modelled characters into your environment.
In all honesty, not all apps are useful, although they do show the sheer potential of what is to come. The ones that best help you appreciate the benefits of AR are the simple ones like Measure, a virtual tape measure that can give a relatively decent approximation through the cameras. Apps like Lowe's Vision and iStaging let you virtually place furniture around your house before you buy (if you live in the US, anyway) so you can have an idea of whether they'll fit, or suit the decor.
Tango needs more apps like Matterport Scenes. It's easily the most futuristic of the apps available at the moment, with its ability to scan an entire room and all its items and save it as a 3D model that you can use for measurements. What's killer is that it's so easy to use: no elaborate techniques are needed, and the app gives easy steps to follow if you miss out something during your scan. However, this is also very taxing on the phone.
Remember when we mentioned earlier that the hardware was okay for the most part? Well, this is one instance where you can see it struggling, as the scanning slows to a crawl and the frame rates drop. The fact that it's struggling for an app that can justify Tango's relevance isn't very encouraging. Not to mention that the battery drains a fair bit quicker as well.
Games are undoubtedly part of the charm, although, in this case, aren't as compelling as they should be, yet. You'll certainly have some fun moments creating over-the-top race tracks in Wild Wild Race as you challenge the limits of your creativity, designing a race track that zig-zags around your furnishings, but it's an idea that's sexier than the execution.
Others like Phantogeist are a little more successful at assimilating your surroundings into the gameplay action, largely thanks to a more polished game mechanic, but ultimately the idea of AR applications (and games) hinges on how important it is to you to bring your surroundings into play, so to speak.
It's the apps, more so than the hardware, which will determine if a platform like Tango grows and succeeds. Perhaps it's good that Lenovo made the Phab2 Pro affordable, so you won't be left high and dry if the worst case scenario happens and app support simply never shows up.
LENOVO PHAB2 PRO VERDICT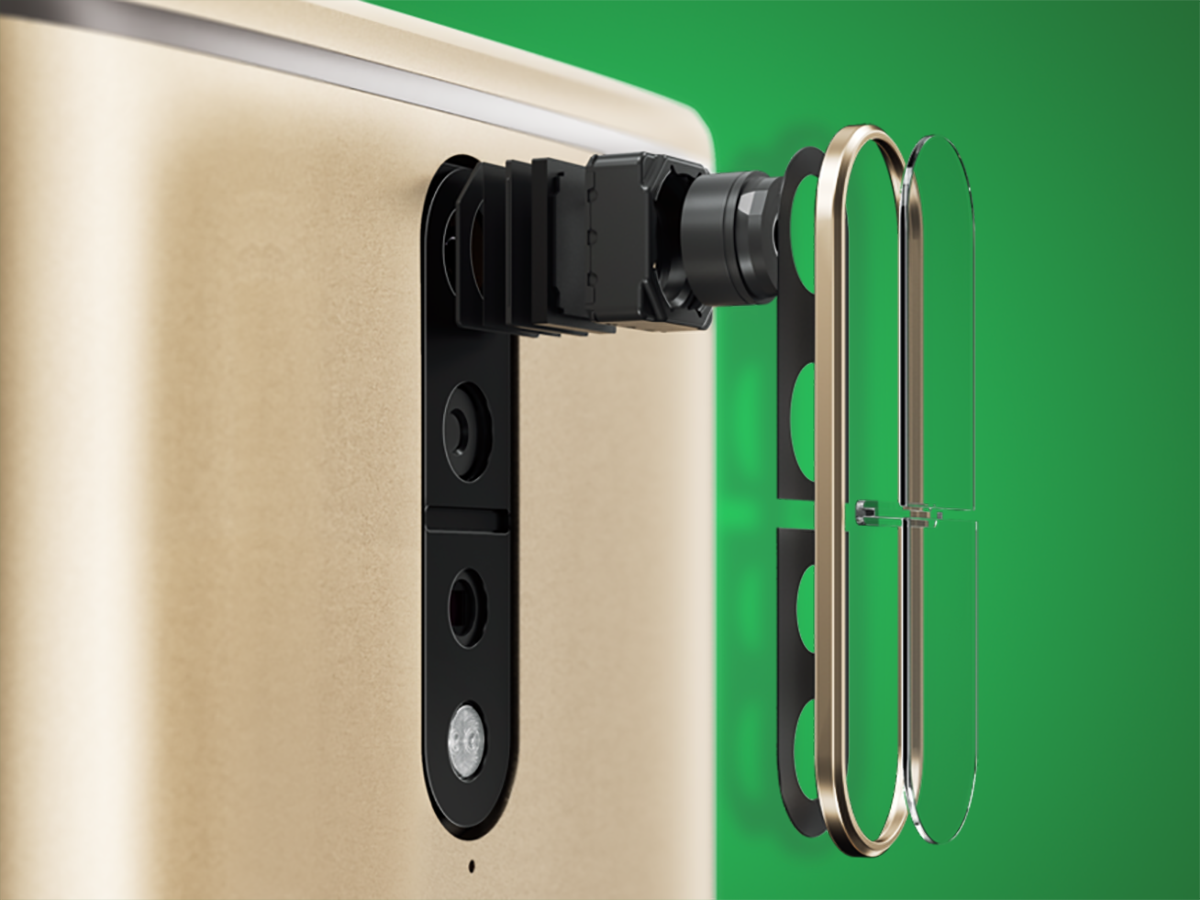 So would we recommend the Phab2 Pro? Only if you love and believe in AR that much.
Apps still need work, and it's anyone's guess as to how they'll improve in the next year. If the existing hardware struggles now, it might keel over when more advanced stuff shows up – so it's a leap of faith on that account right now.
From what we've seen, you probably need more processing power and a bigger battery, or at least one that charges quickly.
If you take AR out of the equation, the Phab2 Pro loses its sheen. While the build quality and parts are on the level of a great mid-tier phone, the size and ergonomics are rather difficult to get around.
The 2K 6.4-inch display is a plus, but there's no compelling plus point outside of AR, which frankly, is still in its teething stage.
Buy the Phab 2 Pro smartphone here from Lenovo
Tech specs
| | |
| --- | --- |
| Screen | 6.4″, 2560×1440 IPS |
| CPU | Qualcomm Snapdragon 652 octa-core |
| Memory | 4GB RAM |
| Camera | 16MP rear, with 0.3s focus, phase-detect AF & twin LED flash, 8MP front |
| Storage | 64GB |
| Battery | 4050mAh |
| Operating System | Android 6.0 Marshmallow |
| Dimensions | 179.8×88.6×10.7mm, 259g |
Stuff Says…
A low-cost, low-risk way to try out AR, but you need to put up with the compromises
Good Stuff
Premium-ish build quality
Great display for your cash
Cutting edge tech at a (relatively) mid-tier price
Bad Stuff
Mid-range CPU is cutting it too close for AR
Bulky and awkward to hold
Camera autofocus needs improvement