LG Watch Style review
Without much substance this smartwatch struggles to Style it out...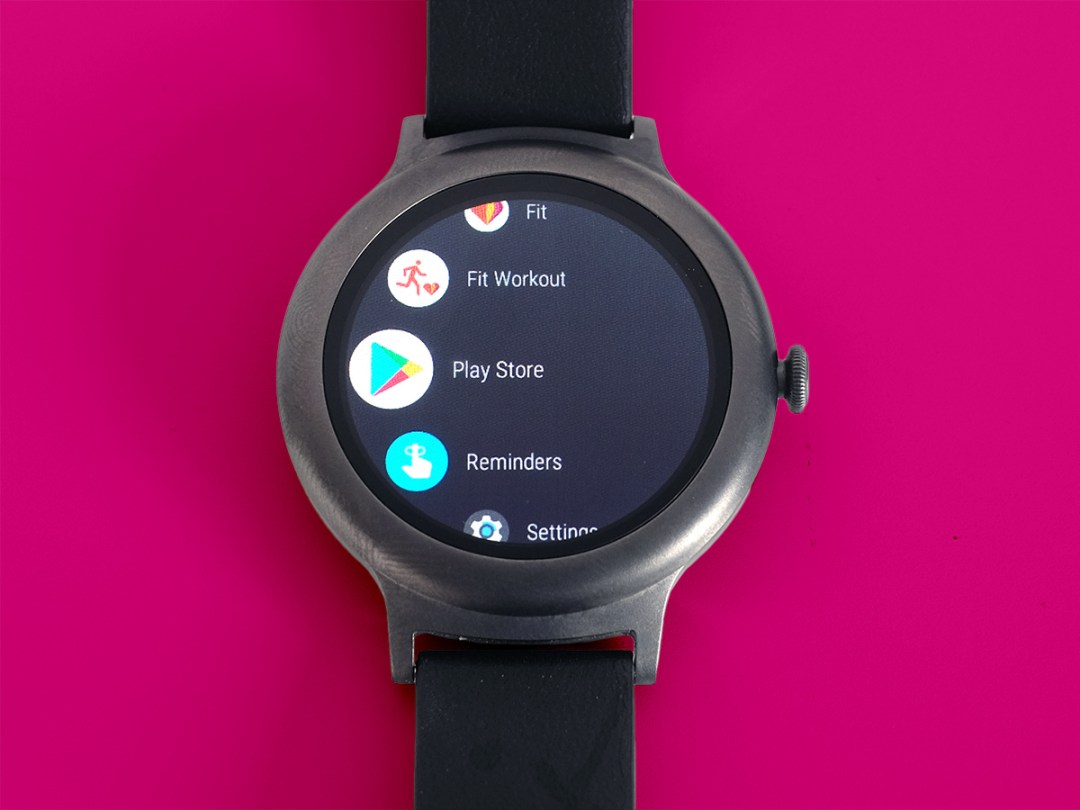 Trying too hard is often the death knell for 'fashion' gadgets that want to be admired for more than their silicon.
Thankfully, LG hasn't gone on all Derek Zoolander on us or re-teamed-up with Prada again for the LG Watch Style.
This may be its most style-obsessed smartwatch yet, but LG hasn't lot the plot. It's just a shame that the LG Watch Style doesn't do a lot.
And will conk out before bedtime if you spend much time doing what little it can do…
Design: a weight off your wrist
That all sounds pretty bad. But there's a lot to like about the LG Watch Style design, and it's not just the look.
Still, it looks good, don't you think? A simple sand blasted stainless steel bezel, a slimline crown and italian leather strap make it smarter than the average smartwatch.
Is it truly stylish? I'm not totally convinced, but trust your own eyes on this one. What stands out more, though, is how thin and light the LG Watch Style is.
Rather than using an all-metal body, this one's plastic on the back, helping it slim down to 46g. This is one of the few Android Wear watches you can forget you're wearing.
It's also the first I've used to make active use of Android's new rotating crown support. Most Wear phone's crowns are just buttons, but this one twirls around like an Apple Watch's. It's used to scroll through menus.
As you still have to tap the screen to select something it's not a flat-out UI triumph. But it's fun to use.
What the LG Watch Style doesn't do as well as the Apple Watch is water resistance. While its IP68 rating sounds great, it's not enough to let you wear the thing while swimming.
Features: barebones basics
Similarly, the screen looks great for the most part, but there's a niggle.
On the plus side, its 360×360 pixel resolution offers good sharpness and there's no ugly Moto 360-style cut-out, while colours really pop thanks to the P-OLED display.
But the screen also looks a tiny bit grey rather than black in ambient light, which means it doesn't sink into the background as well as an Apple Watch. The display layer just isn't quite close enough to the surface. Which is a shame, because this would really finish off the Watch Style's look.
The look is all the more important too because this watch only has a barebones features set. There's no GPS, and no heart rate sensor. It can track exercise pretty well with a phone connected, but without one it's no better than a step counter band.
Sadly, this is a 2017 watch with 2015 features. It does have Android Wear 2.0, though, which is miles better than the old version. If you own an early Wear watch, this one will seem much less fiddly. You can now also install apps directly from the watch.
Of course, unless you make a seriously questionable buying decision, why would you end up with Android 1.5 when buying new these days?
Performance and battery life: lacking stamina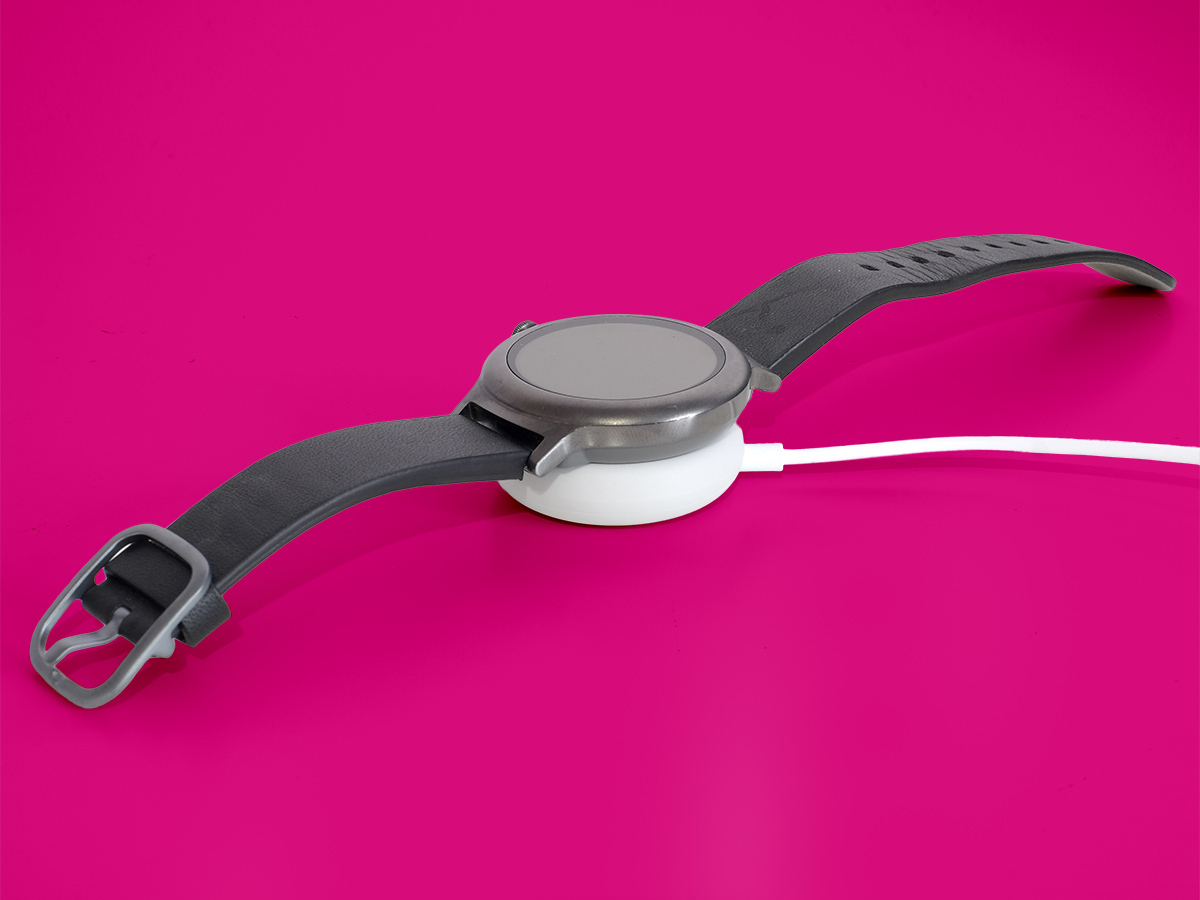 Not everyone needs a smartwatch that will GPS-track runs or measure your heart rate, and the Watch Style covers basic step counting and gym workouts via Google Fit. However, if you're going to lose some features you'd hope it'd come with better battery life.
The LG Watch Style has among the worst battery stamina I've seen in a Wear watch. A couple of times it hasn't even made it to bed time, let alone two days' use. And it's not like the LG Watch Style was asked to track a marathon.
I usually prefer to use an always-on screen mode on smartwatches. But if you're going to get tired of putting the LG Watch Style on its cute like wireless charge dock each night, you might be better switching it off here.
LG Watch Style verdict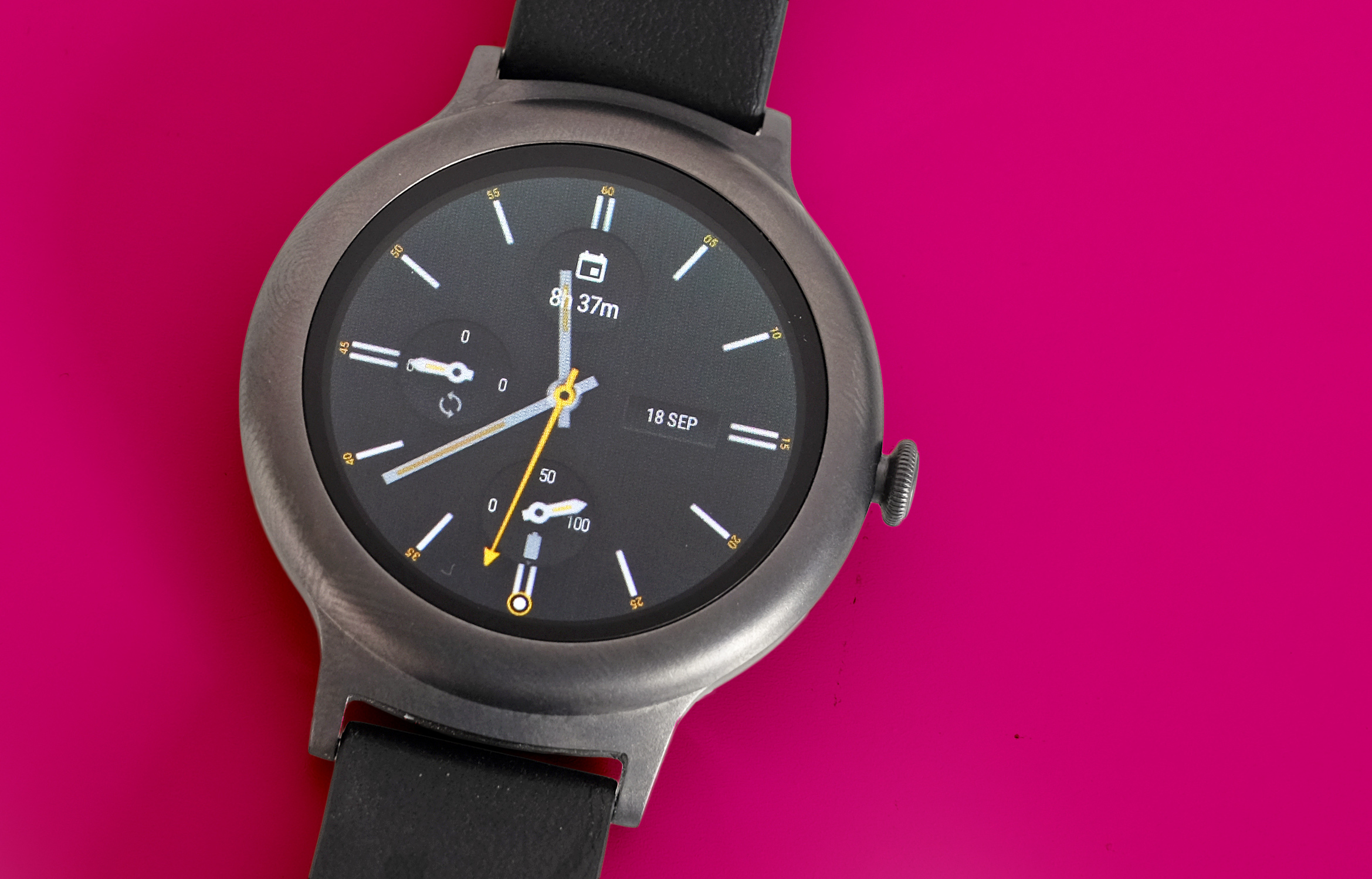 The LG Watch Style's top feature is that it's very light and slimmer than most smartwatches. It's comfortable too.
However, it doesn't do much and the battery life is pretty poor – it's one of the lowest-stamina smartwatches we've tested.
With a lot riding on its looks, I'm not sure it's beautiful enough to outweigh all of those problems. If it's your dream design for a smartwatch though, you might be willing to overlook them.
Stuff Says…
A smart-looking face can't make up for a disappointing battery life and barebones features
Good Stuff
Very light and comfortable
Runs Android Wear 2.0
Bad Stuff
Poor battery life
Very limited features
No GPS or heart rate sensor