Logitech MX Mechanical review: switched on
Office-friendly design, gaming-inspired precision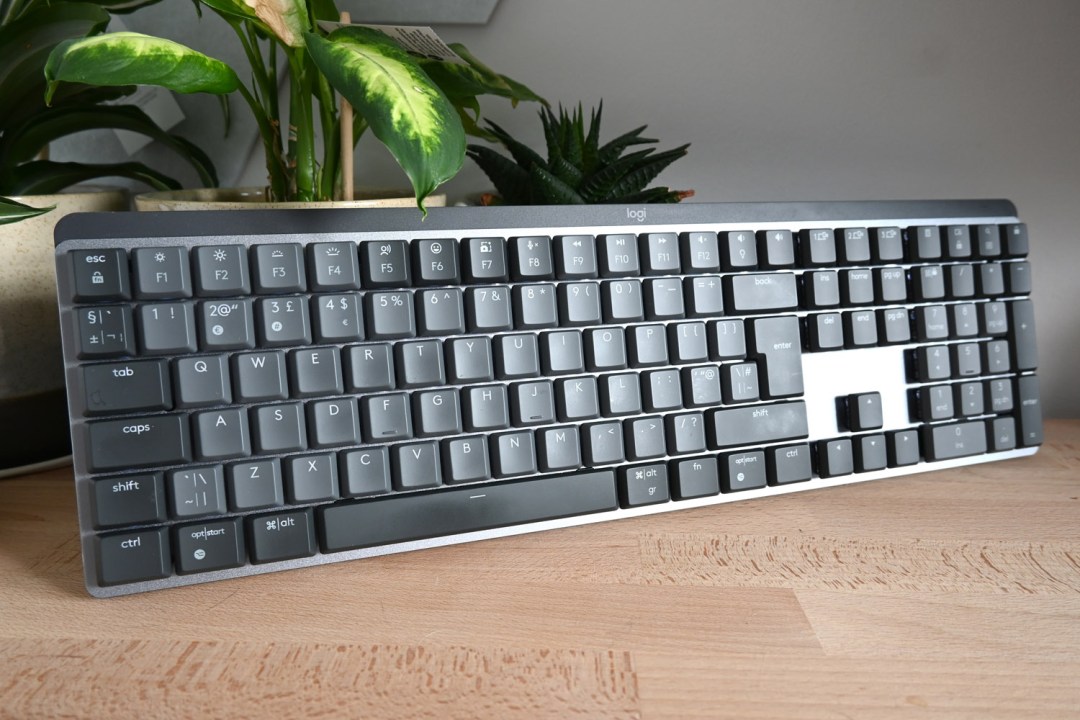 We might have gaming keyboards to thank for bringing about a mechanical key switch renaissance, but that wonderfully tactile typing action also has a downside: noise. Try lugging something from Razer or Corsair into the office and you'll swiftly be shown the door. Also, let's face it, RGB backlighting looks out of place in a cubicle farm.
It's partly why Logitech has taken its time in bringing mechanical switches to its productivity-focused MX keyboard line-up – that and the fact mechanical switches used to be pretty bulky. But now quiet, low-profile switches are a thing, so even office workers can get in on the action.
The MX Mechanical is one of two new wireless 'boards, the other being the more compact MX Mechanical Mini (which ditches the number pad to free up desk space). Both use Logitech's blend of 'Tactile Quiet' brown switches, which promise to be hushed enough to not annoy your work neighbours, but still be that much more satisfying to type on than a membrane-style keyboard.
Design & features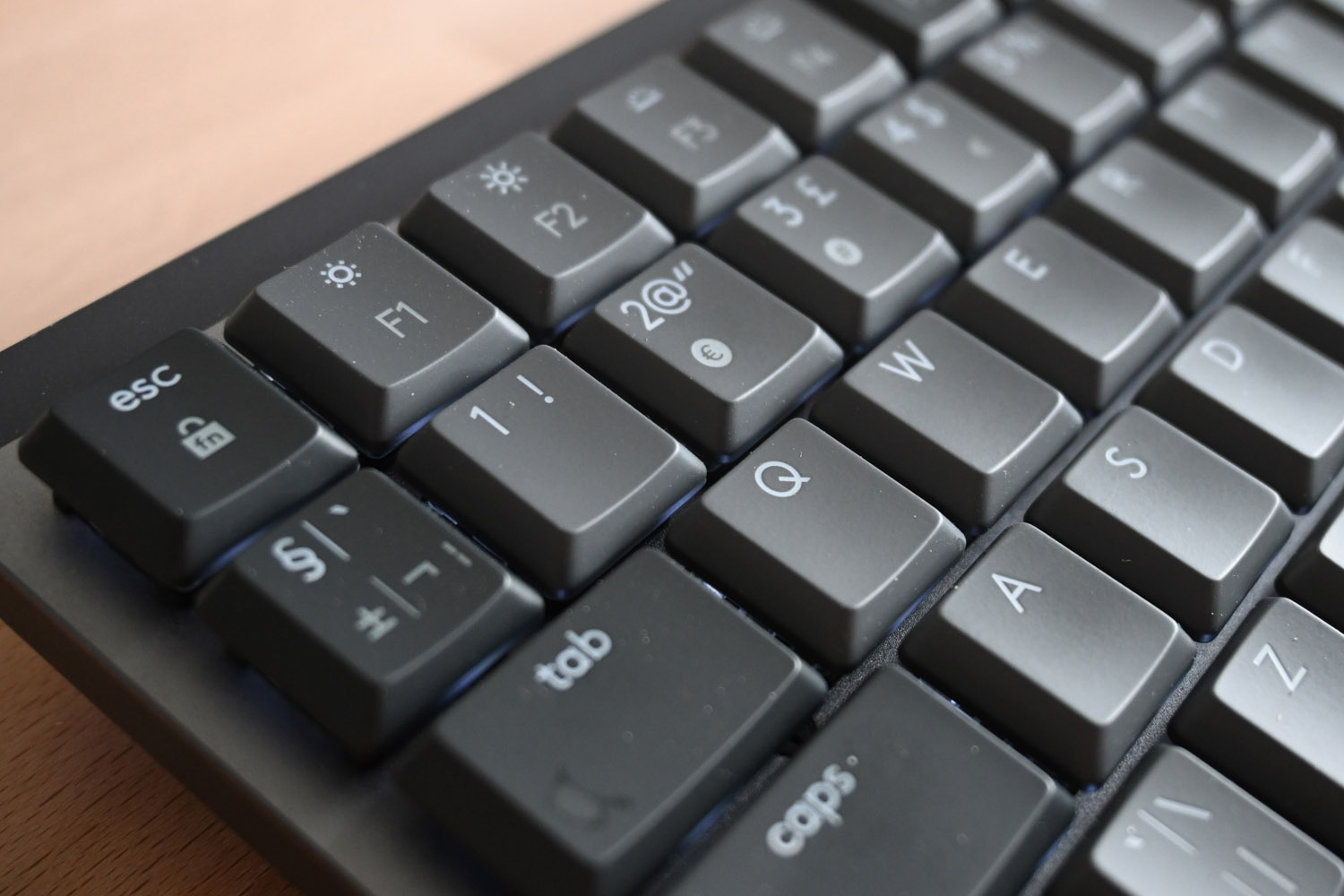 With an aluminium frame, two-tone key caps for easily spotting work-related functions and subtle white backlighting, the MX Mechanical is a particularly sleek-looking keyboard that'll fit right in at the office. It's also eco-friendly: Logitech used low carbon aluminium forged using renewable energy, and 45% recycled plastics for the key caps.
The overall design hasn't changed all that much from the MX Keys, which has been around for a few years now, but is slightly thicker to accommodate the switches. They may be low-profile, but they're still chunkier than a membrane setup. This also means it's heavier, but not so much you won't want to carry it home at the end of the day.
The frame is rather skinny, with no programmable extra keys or multimedia controls taking up space. Instead, the function keys are fully laden with shortcuts, so you can still pause a song, dim your screen or open the emoji keyboard with a quick key combo. There are also three dedicated keys for swapping between different devices, in case you want to simultaneously pair to a desktop PC, a laptop and a tablet.
We're big fans of the backlight, which you can force to a specific brightness, or leave to automatically adjust based on how well-lit your office space is. Step away from your desk and it'll dim completely until you start typing again, saving on battery life. Logitech reckons 15 days between recharges is possible – or if you forego lighting completely, a ridiculous 10 months. Based on our time with it so far, that first estimate seems right on the money.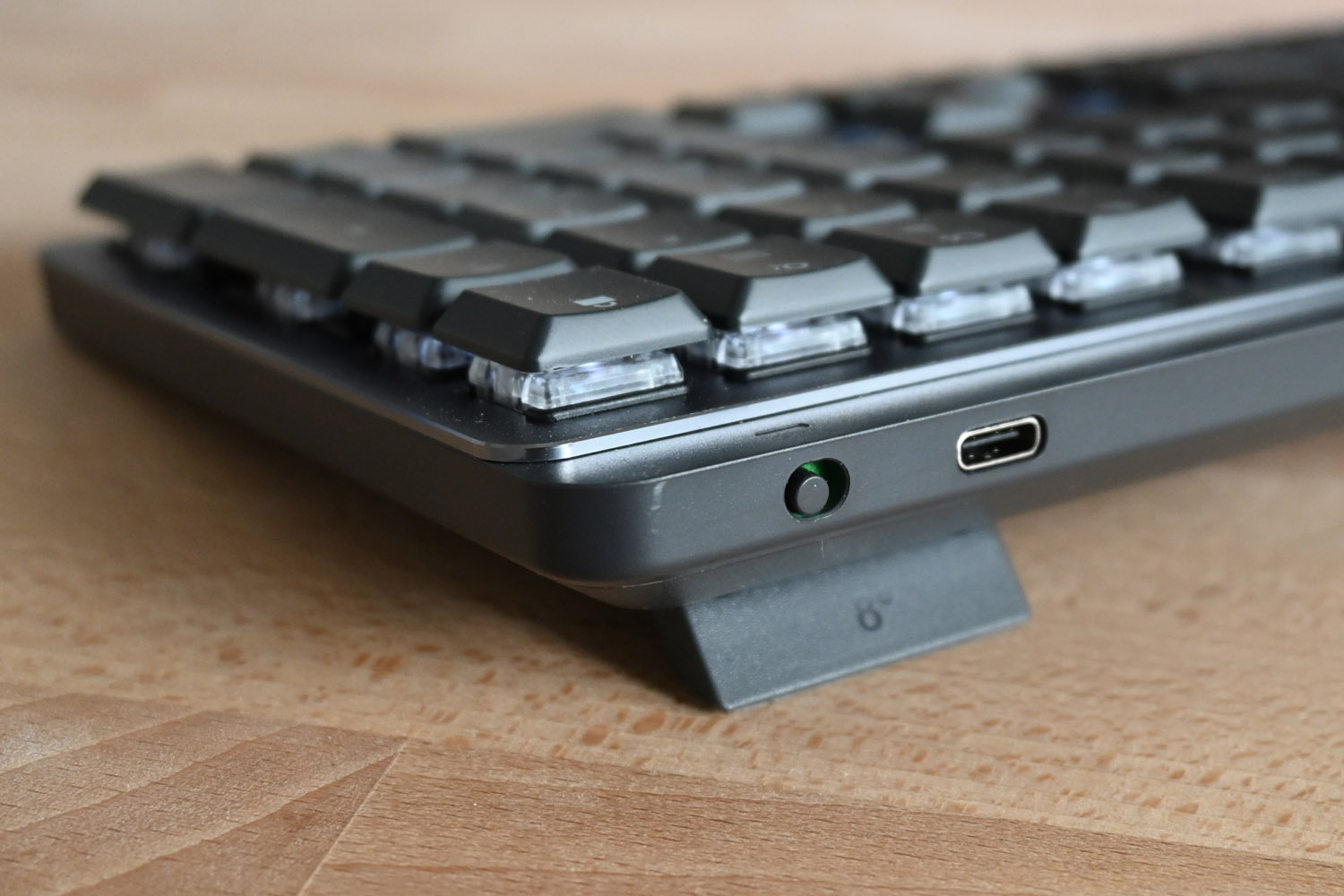 Performance & software
Having spent the best part of a week with the MX Mechanical at our desk, we're now big fans of the Tactile Quiet brown switches when it comes to working.
Key travel is short, but not so much you're constantly bottoming out each key. The amount of force required to actuate each key is fairly standard, so you don't need to adjust how hard you press when coming from a different keyboard. The tactile bump you get when pressing each key is subtle, but enough to really make typing feel precise. The added resistance largely stops accidental keypresses when resting your fingers on the keys, even with the reduced travel of low-profile switches.
The switches aren't silent, but make a lower frequency, more muted sound than the linear red switches in the Logitech G915 we normally use. It's simply not as harsh, and much closer to that of a membrane keyboard, so less likely to annoy your workmates.
If you're after a true do-it-all keyboard, Logitech also has versions with linear red switches and clicky blue ones. The former should be best-suited to work-from-home gamers, but we reckon it's only worth hunting down the latter if you sit really, really far from any colleagues. And if you're not fussed about the MX Mechanical's subtle styling, that G915 we mentioned a paragraph earlier costs considerably less – albeit without the productivity-focused function keys.
The MX Mechanical comes with a USB dongle – Type-A, so older desktops aren't left out, but modern machines and MacBooks might need an adaptor for your adaptor. Hmm.
Still, with Bluetooth built-in, you may not need to use it. We tried both, and the connection held strong from several metres away, with no missed keys. Logitech's MX Master 3S Mouse can piggyback off the same dongle if you go down that route, freeing up a USB port.
Logitech MX Mechanical verdict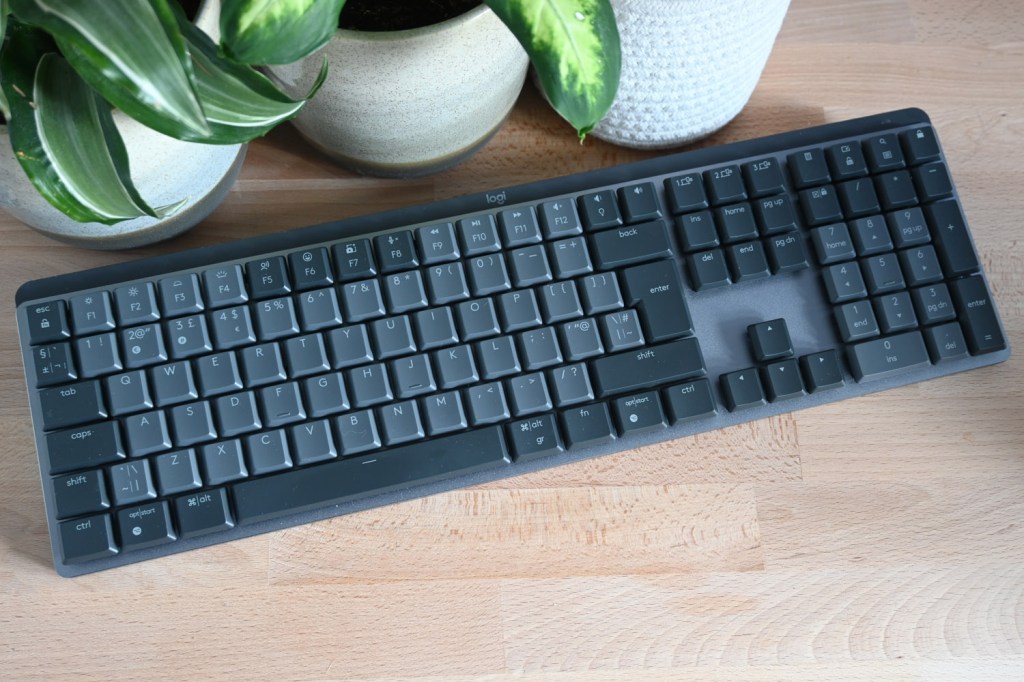 The MX Mechanical does everything we'd expect from a premium office keyboard. It looks the part, with subdued colours and subtle backlighting, has slick multi-device support and a wireless connection that's perfectly stable. The shortcut keys have been picked with productivity in mind, and the mechanical switches are the icing on the cake – although that icing does drive the overall price up significantly.
At launch, the MX Mechanical is close to twice the price of the MX Keys, which uses a membrane layout that may be less satisfying to type on, but is much kinder to your wallet. There are wireless gaming keyboards that use brown switches and cost less, such as the Keychron K10, although they don't use low-profile keys.
It's the unique combo of low-profile switches, productivity shortcuts and multi-device switching that makes the MX Mechanical so appealing. If you want to make the jump from membrane to mechanical, and still be invited to the next office party, it's a premium you've got to pay.
Stuff Says…
Finally, a mechanical keyboard that'll fit in at the office and won't blind you with RGB lighting. The MX Mechanical is pricey, but has fantastic battery life and is quiet enough not to annoy your deskmates
Good Stuff
Tactile yet quiet mechanical key switches
Sleek, office-friendly styling
Exceptional battery life
Bad Stuff
Costs more than many gaming keyboards
Recharges via USB-C, but dongle is USB A