Marshall Monitor II ANC review
Marshall drops a chart-topper
Marshall is back with another new release, and this time it's got noise-cancelling tech on board.
If you can't quite afford a Marshall amplifier stack, then these wireless over-ear cans might just be the next best thing. Styled to resemble the guitar amps beloved by rock legends around the globe, the Marshall Monitor II ANC have a lot of swagger but there's also a lot going on under the rock star facade.
With both Bluetooth 5.0 and Active Noise Cancelling built in, they're Marshall's fanciest headphones yet and come with with a price tag of £269. They're on pre-order now and are due to hit the shops on St Patrick's Day (17 March). Let's have a listen, shall we?
DESIGN AND BUILD: ROCK SOLID
As with Marshall's other models, the new Monitor II ANC feature the brand's distinctive styling including the faux leather look of the company's amps and its familiar cursive logo bearing Jim Marshall's name.
The textured ear cups have a pleasant rubbery feel while the same faux-leather look extends to the headband which is amply cushioned underneath. The padding inside the ear cups has had an upgrade and now feels super soft and squishy, making the headphones really comfy to wear.
Tipping the scales at 320g, the cans aren't too heavy and the collapsible design means they can be folded up easily and dropped into your hipster tote bag. The metal swivel hinges enable the cans to adapt to any shape of head, and they also feel incredibly sturdy.To keep your new headphones clean and scratch-free, they come with a neat little Marshall-branded carry pouch crafted from the rock star's textile of choice – denim.
FEATURES: CUSTOMISE YOUR SOUND
The headline act here is the Active Noise Cancelling (ANC) function. Using the ANC button on the left earcup, you can toggle between this and the Monitoring Mode which lets you adjust the amount of audio transparency and how much outside noise to let in.
Using the Marshall Bluetooth app, you can choose the level of noise cancelling you want from from a sliding scale that goes from 0 to 100% in increments of 10%. This means if you want to completely shut block out the outside world, opt for 100%, but if you'd rather hear that lorry that's coming your way as you cockily stride across the street in your new cans, then opt for a lower percentage.
It's a neat feature and something that's genuinely useful. On the right earcup, the M button can be used in two different ways – you can choose which using the app. You can switch between three of the app's equaliser presets which include everything from rock and hip-hop to spoken word and the original Marshall sound. This is brilliant if you listen to lots of different genres.
Alternatively, you can press and hold the M button to summon your Google Assistant or Siri AI minions to get directions, read out your texts or whatever else you can't be arsed to do for yourself. Equipped with Bluetooth 5.0, our cans paired immediately with a strong, reliable signal that never faltered once during testing.
In power (ballad) terms, you'll get an impressive 30 hours of playback with ANC turned on or 45 hours without.
What's more, if you're in a hurry and you've forgotten to charge your cans, you can score yourself up to five hours of wireless of playtime with just 15 minutes of charging. The headphones are supplied with a USB charging cable plus a detachable 3.5mm coiled lead to keep the cable enthusiasts happy.
INTERFACE: BRILLIANT BUTTONS
There are no sketchy touch controls on these headphones. Both the ANC and M buttons that we mentioned earlier are cleverly camouflaged to look like rivets on the back of the ear cups. But once you know where to find them, they're very easy to locate while wearing the headphones.
In keeping with the sightly vintage design vibe, there's also Marshall's familiar gold button on the right ear cup for turning the cans off and on. You'll hear a little guitar riff to let you know the power is on, and a slightly different one when powering down. It's a novelty that doesn't wear off.
The gold button also doubles up as a joystick, or Multi-Direction Control Knob, to give it its official name. This is a brilliantly responsive control that feels entirely intuitive and lets you control volume by moving up and down. You can also skip tracks back or forward by moving it left or right. There's no annoying double-tap to master to skip back a track. Pressing the button/joystick in takes care of play and pause.
The Marshall Bluetooth app, originally created for the brand's speakers, has been updated for headphones and it couldn't be easier to use. Along with the customisation options mentioned earlier, the app also lets you set a timer to turn off your headphones after a set time period, which is great if you're using them to help you fall asleep.
PERFORMANCE: GENRE GENIE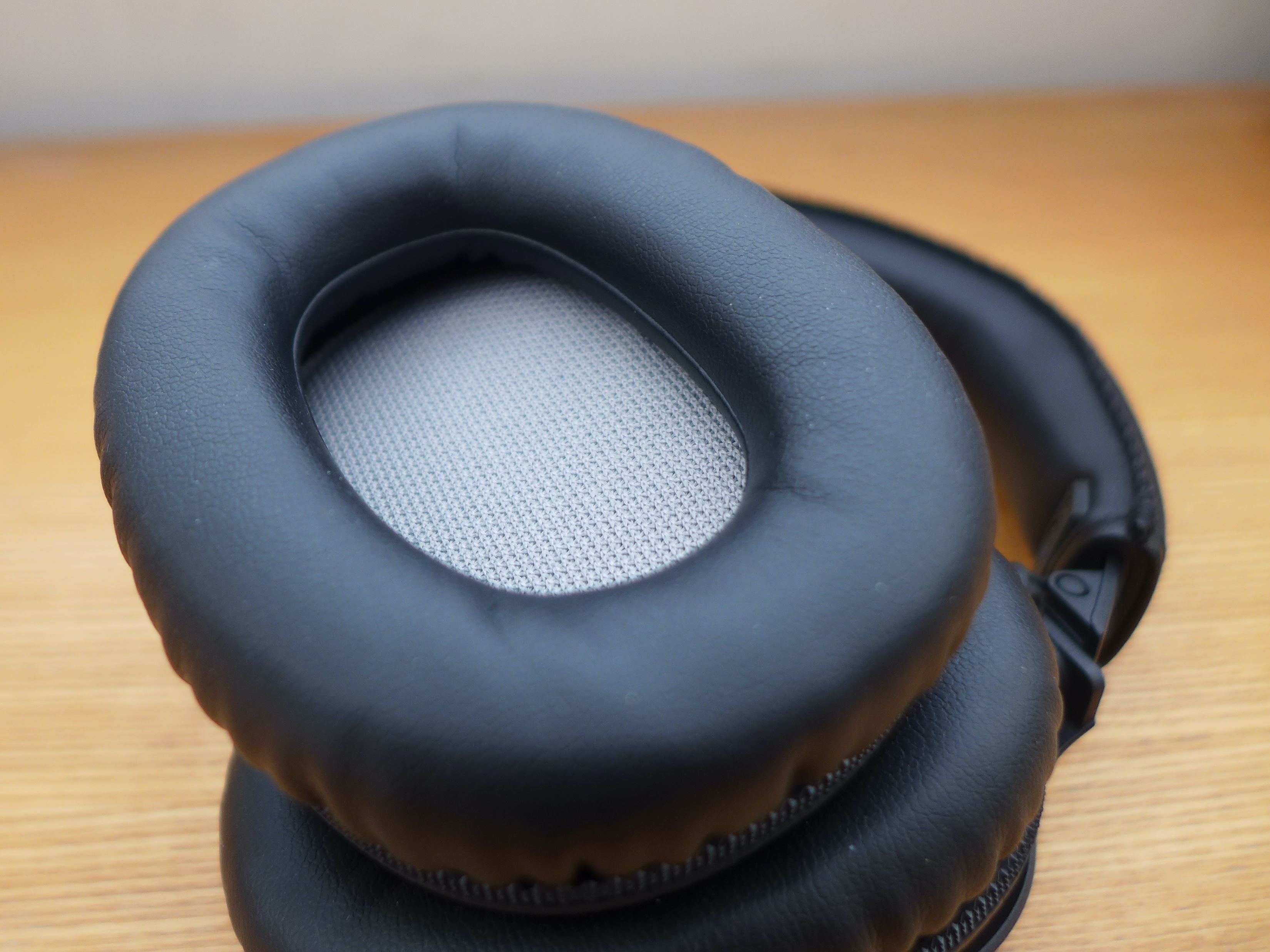 Marshall's latest headphones might look the part, but how do they sound? Pretty damn good, actually.
A lot of rival headphones are only really well suited to a handful of genres, but these cans span the genres. A genre spanner, if you will. The fact that you can switch between equaliser presets, or create your own, for different styles of music is excellent news for everyone.
Featuring custom-tuned 40mm dynamic drivers, the headphones have a powerful, crisp audio with Marshall's signature crunchy sound. Bass is punchy but not overdone, vocals are clear, and there's a definite warmness to acoustic tracks.
The cans sound just as good on electro as they do on classical, with an expansive soundscape that's pleasingly well balanced. Audiophiles might argue that the sound can be a little lacking in the high range, but that's being particularly pernickety. The noise cancelling works a treat, and the fact that you can customise it to the level you want makes it even better.
Marshall Monitor II ANC verdict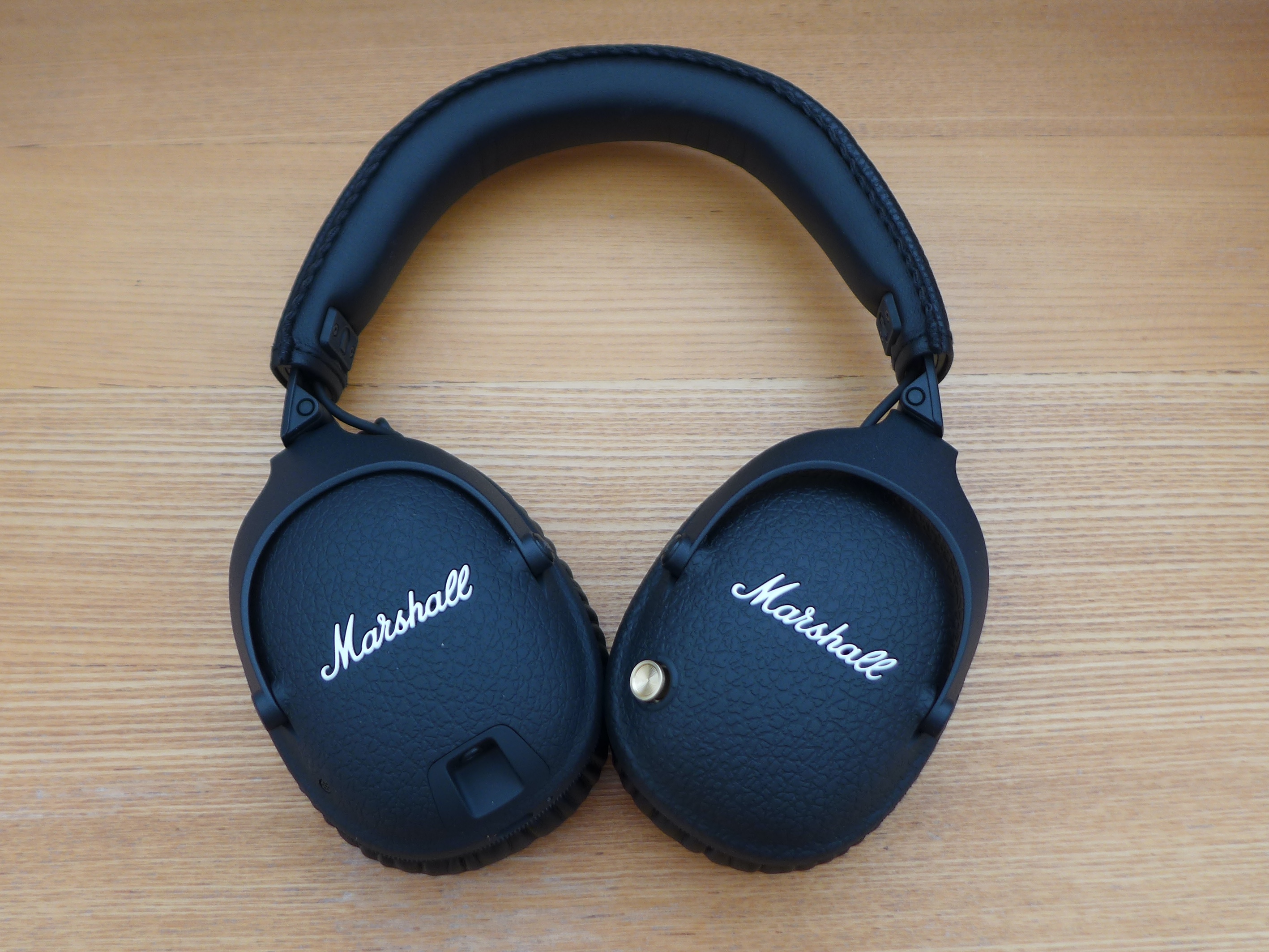 Marshall's cool guitar amp-inspired design is the big sell here and for many of us, it's as close as we'll ever get to a backstage pass. But there's a lot more to like about the latest model than its good looks. A sturdy foldable design, excellent controls, a comfy fit, customisable noise cancelling and great all-round sound performance are sure to make these cans a big hit.
At £270, they're not exactly cheap but not crazy expensive either. And as Marshall's most advanced headphones yet, you get a substantial amount of bang for your buck. If you like the Marshall look, and if you're reading this then we assume you probably do, then these headphones should go right to the top of your list.
Stuff Says…
Quite simply, Marshall's best headphones yet
Good Stuff
Rock star design
Excellent, customisable controls
Slick folding design
Solid battery life