MSI Titan GT77 HX 13V (2023) review: RTX unleashed
Nvidia's flagship RTX 4090 and a monster Intel CPU break records, and the Mini LED screen impresses – but, despite that, this laptop just doesn't cut the mustard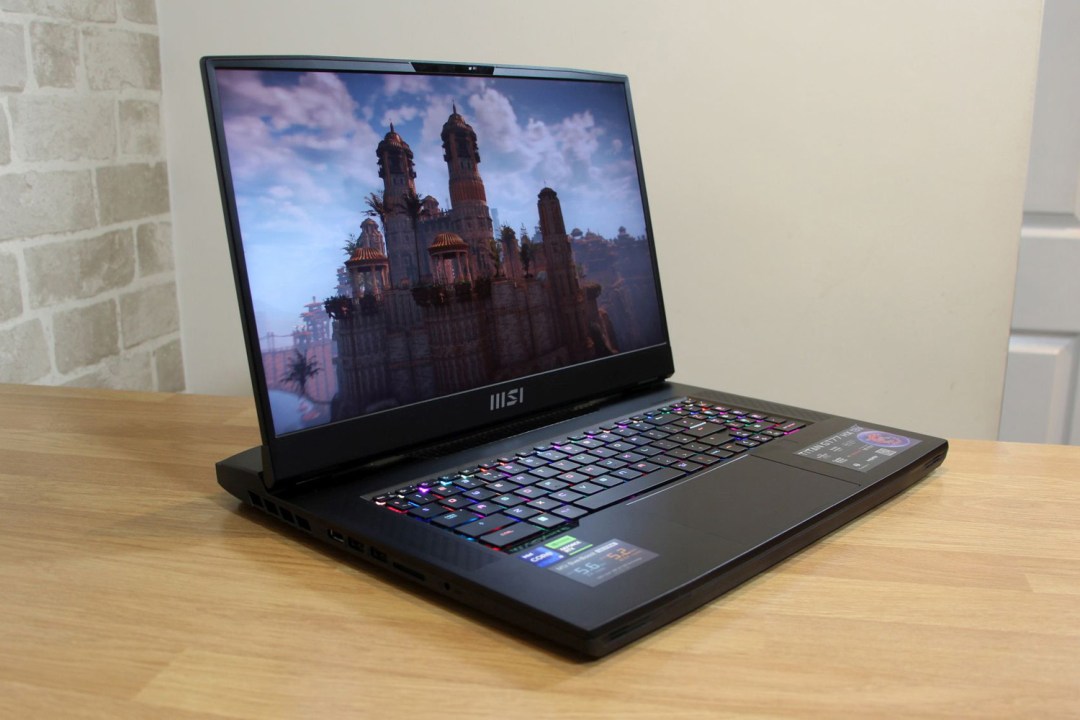 If you're going to release a laptop called the Titan, fitted with internals that'll break benchmarking records, it needs to deliver. On paper, at least, the MSI Titan GT77 doesn't disappoint. This gaming monster deploys the full-power version of Nvidia's flagship GeForce RTX 4090 laptop GPU, has a fantastic 4K mini LED display, one of the most powerful mobile processors Intel has ever built, and the sort of cooling gear you'd expect to see inside a desktop PC.
All this power doesn't come cheap, though. The fully equipped version tested here will set you back a suitably monstrous £5299 – and stepping down to an RTX 4080 won't save any cash, thanks to different memory and storage options. Does that sort of spend make sense?
Design & Build: A heavyweight contender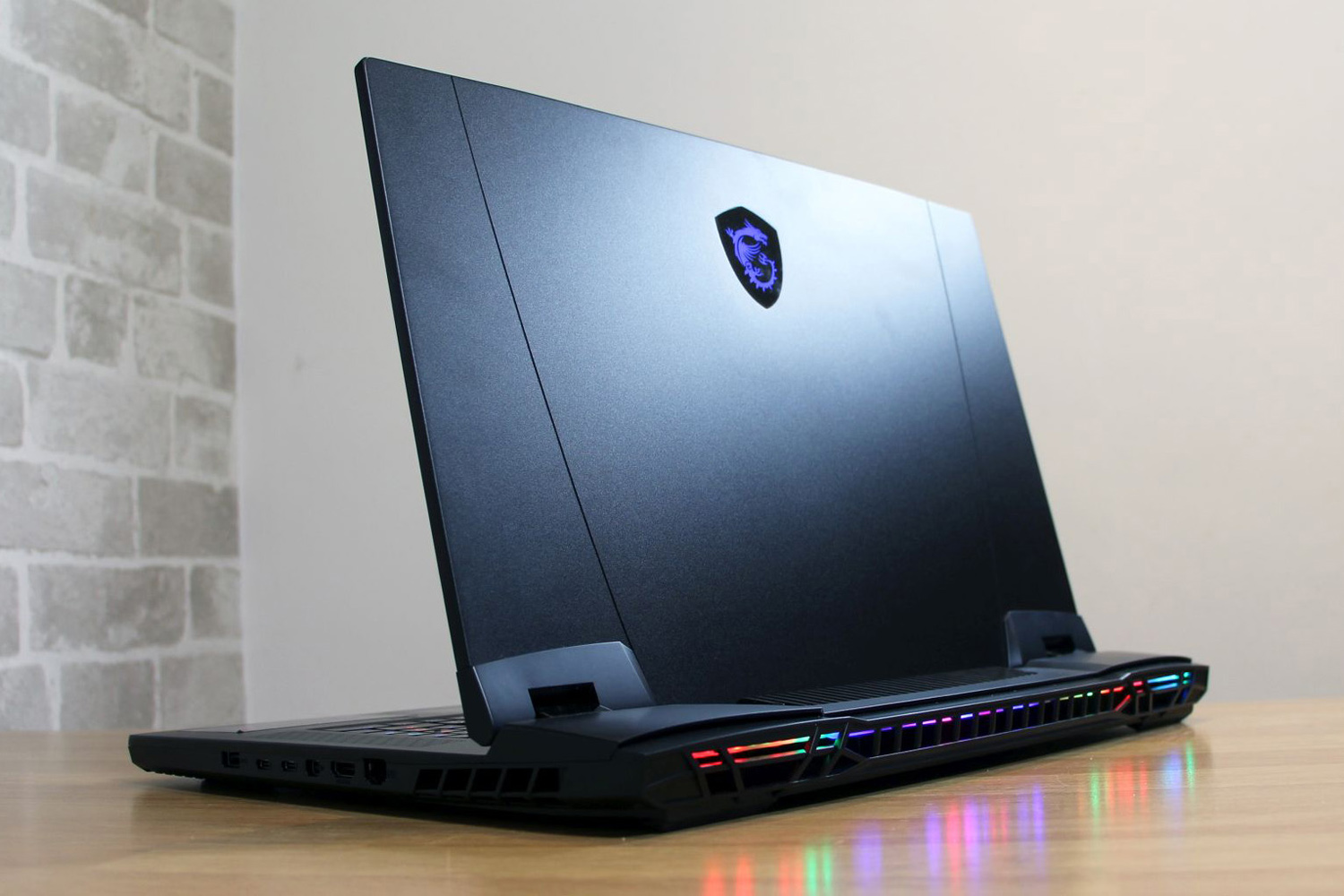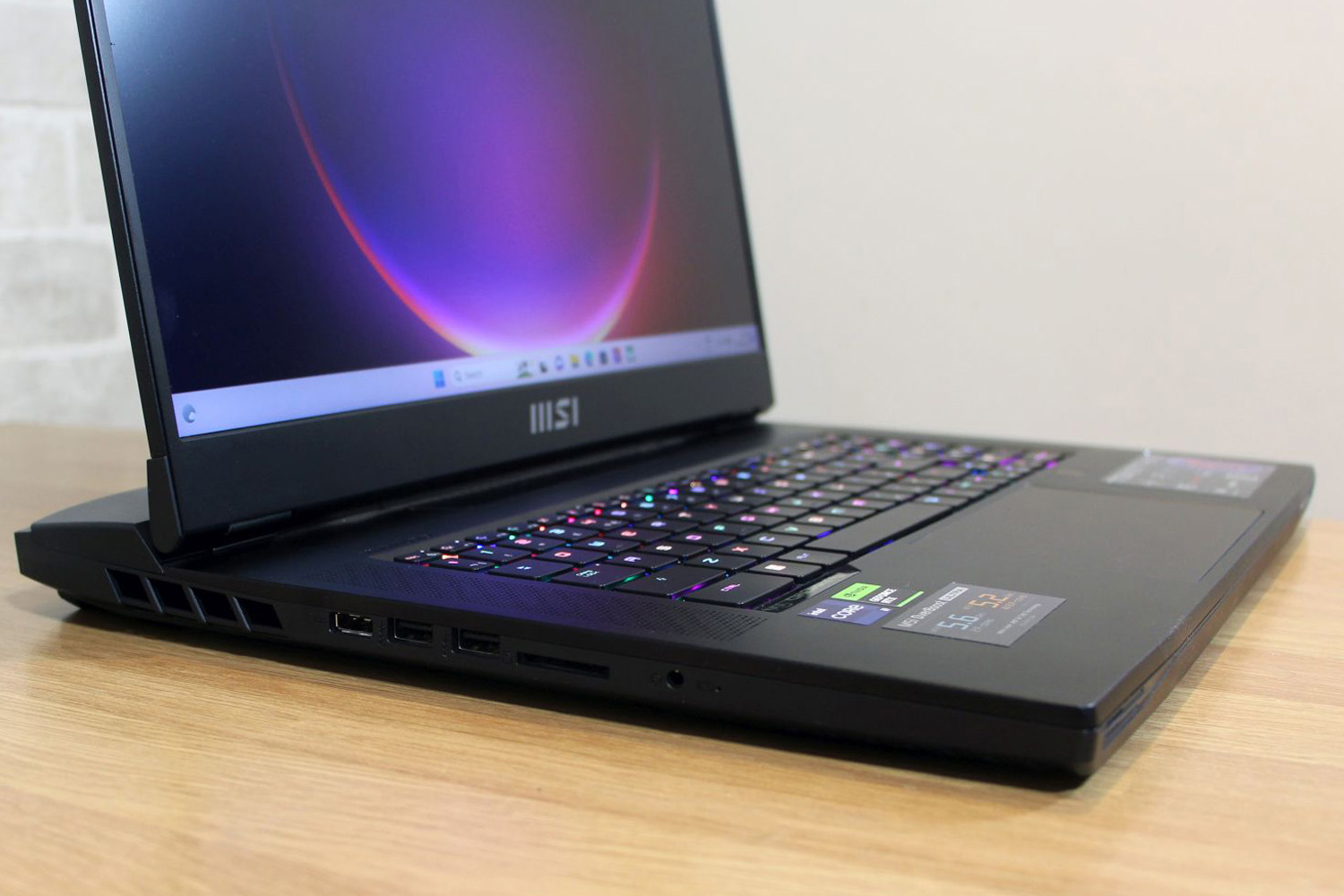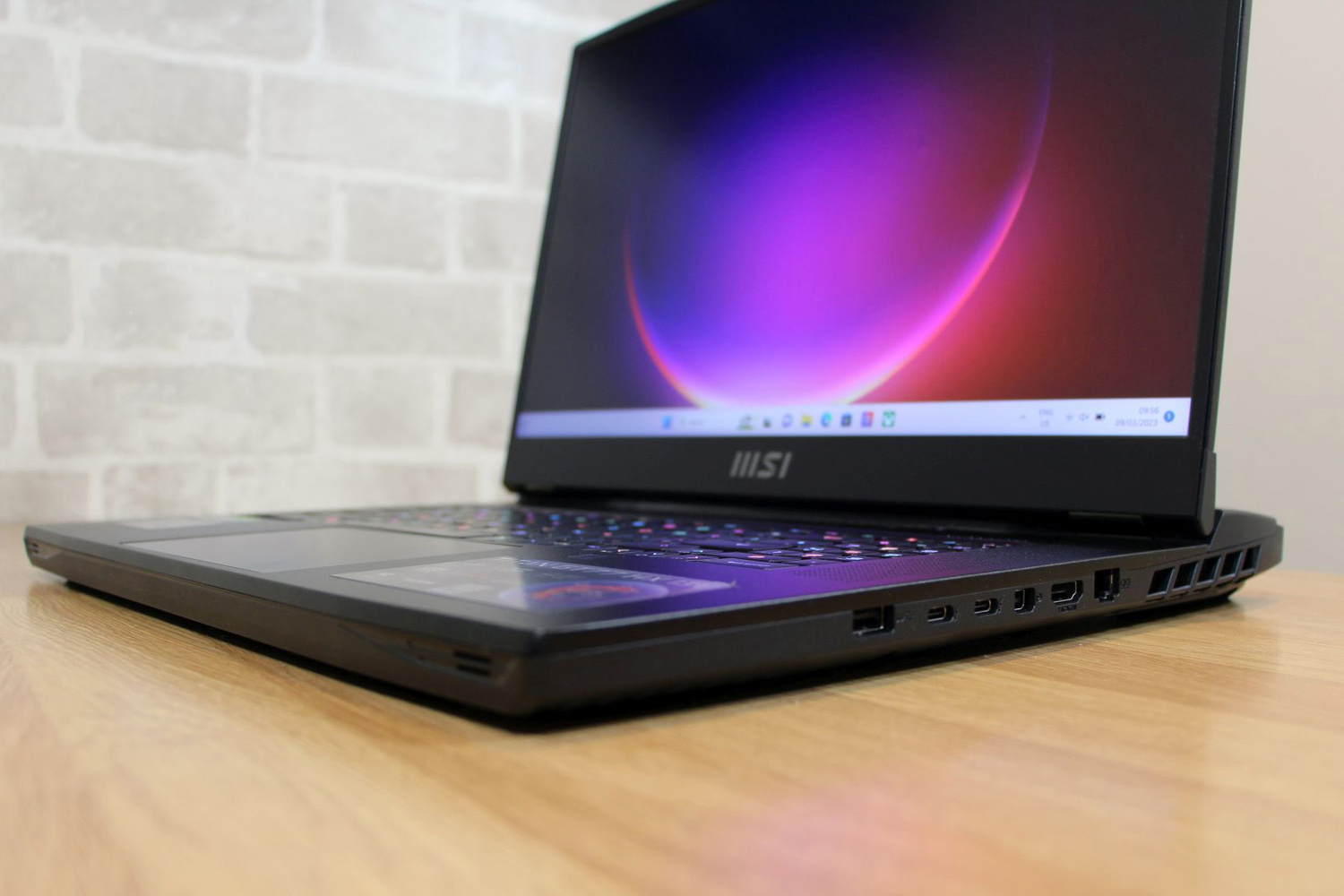 The Titan's bold design means people will be under no illusion it's a top-tier laptop. The logo on the lid is packed with RGB LEDs, as is the keyboard underneath it, and the vast cooling module at the rear has its own lights that glow out from the vents. The matte metal and rainbow illumination looks a bit immature against laptops like the Asus ROG Zephyrus M16 and other rivals from Alienware and Razer, but it certainly stands out.
It's going to take up loads of space, too. MSI's website says the Titan is 23mm thick, but that figure only represents the front of the base and screen sections with the lid closed; it's almost double that at the rear. The extensive cooling hardware makes it 330mm deep, and at 397mm across trades blows with Razer and Alienware's 18in notebooks. The MSI also weighs 3.47kg, plus an extra 1.28kg for the power brick. It's a bruiser, bigger than heavier than most rivals. Build quality, at least, is great.
The Titan is huge then, but it's crammed with ports. There are two Thunderbolt 4 sockets, with one offering laptop charging and power delivery. You'll find three full-size USB ports, an SD card slot and both HDMI 2.1 and mini-DisplayPort outputs. It's better than any rival. A combination of 2.5Gbps Ethernet, dual-band Wi-Fi 6E and Bluetooth 5.3 is impressively future-proofed, too.
The only disappointment is the webcam – Windows Hello is welcome, but at this price it shouldn't be 720p.
Screen: The best around – for now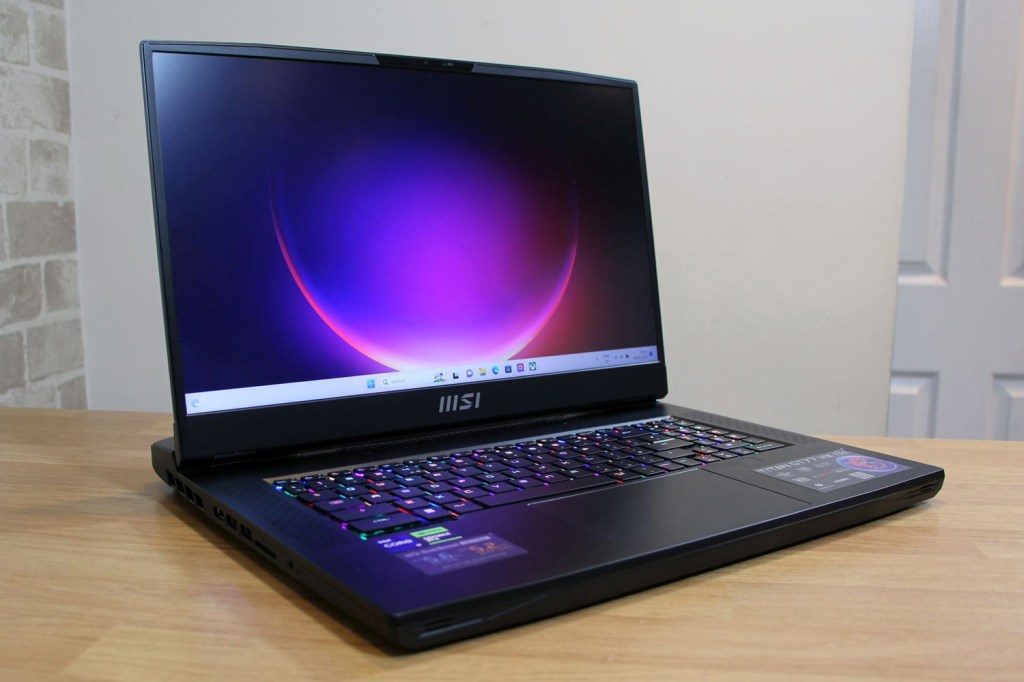 The Titan GT77 doesn't just cram a 4K panel into its 17.3in chassis – the panel uses mini LED tech to deliver some of the best visuals we've seen on a laptop. More than 1000 local dimming zones deliver VESA DisplayHDR1000 certification, and in our testing peak HDR brightness hit a whopping 1145 nits. SDR content was equally impactful at 617 nits, meaning everything is incredibly bold-looking.
It delivers near-infinite contrast and true black tones, while also covering the entire sRGB colour space and almost all of the P3 and Adobe gamuts. The Delta E of 2.83 ensures accuracy, too. That means it'll do just fine for colour-accurate works as well as have games looking their best.
The 3840×2160 resolution and 144Hz refresh rate make it a superb screen for single-player gaming. It's just a shame that a higher refresh rate isn't yet available. MSI's website lists a 240Hz/QHD alternative, but wasn't on sale at the time of writing. An esports-friendly higher refresh rate would be the only real reason to want to look elsewhere.
It's a shame the inbuilt audio isn't up to the same standard. The 8W speakers get plenty loud, but have a tinny top-end and weak bass that combine for an underwhelming sound. At this price, that's poor.
Performance: Record-breaking results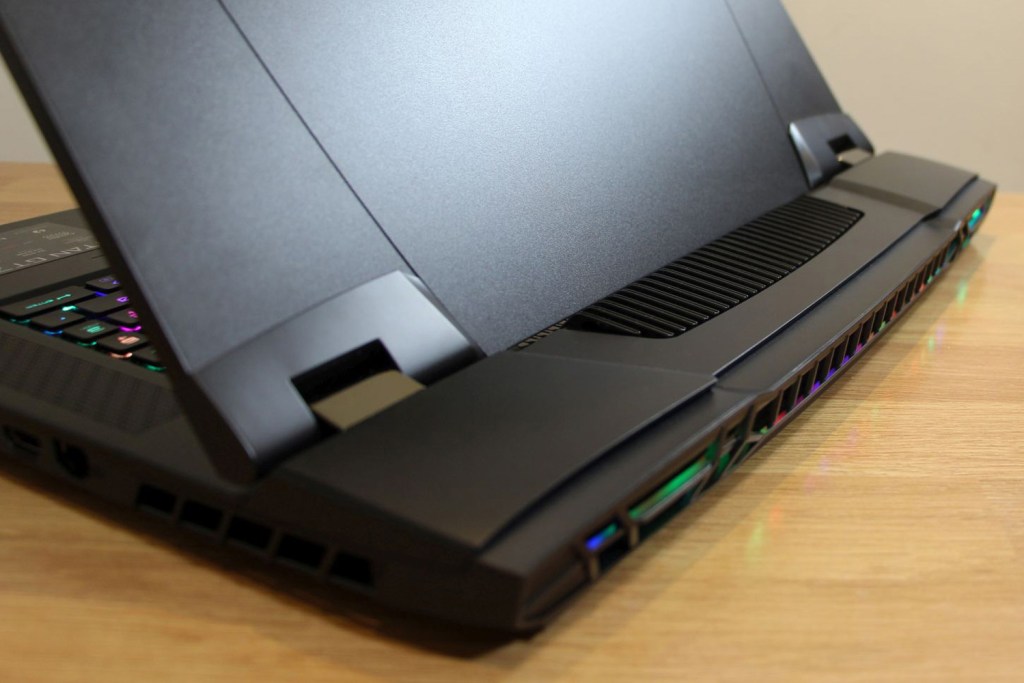 Let's talk numbers, shall we? The Titan GT77 has a lot of 'em, and they're all big. The Nvidia GeForce 4090 graphics chip has 16GB of dedicated memory, 9,728 Lovelace cores and a 175W TDP; the 16-core, 32-thread Intel Core i9-13980HX peaks at 5.6Ghz; it comes with 32GB of DDR5 memory and a 2TB Samsung SSD out of the box, plus there are extra M.2 connectors if you want to add more capacity later.
Whether it's single-player titles at top graphics settings, outputting to 480Hz external displays or running a VR headset, the RTX 4090 will handle it. Horizon Zero Dawn is demanding, but the Titan averaged 92fps at 4K, which the Asus M16 could only achieve at 2560×1600. In Rainbow Six Siege the MSI's 4K average of 263fps also beat the M16's QHD result. A 3D Mark Time Spy score of 20,810 was more than 6,000 points beyond the Asus at its stock settings, and still thousands of points ahead of it in Turbo mode. The processor is a beast, too.
You'll run anything on this laptop, but the Titan isn't flawless. The Extreme Performance mode actually delivered slight performance drops in some tests and only modest gains in others. Silent mode doesn't have much of a negative impact on scores and frame rates, at least not after an hour-long session, so using it might be a good idea.
This is one of the loudest gaming laptops we've ever used. Audio levels top 60db in some tests and often drown out the speakers. It's hard to hear yourself think and it'll prove annoying to anyone around, and it achieves those levels in both the default and Extreme performance modes. A laptop of this size, with that much cooling hardware, should do a better job. The exterior does always stay cool, but that's not enough.
Razer and Alienware's forthcoming machines also run the RTX 4090 at 175W and will be available with similar Core i9 CPUs. It'll be interesting to see if they can do so more quietly. Those laptops lack 4K display options, some miss out on mini LED panel tech, and most don't have mechanical keyboards. But a similarly-specced Blade 18 is £4499 and the Alienware m16 costs £3909.
The battery life isn't awful if you stay away from games – in an everyday work test the MSI lasted for five hours. That said, longevity will drop below 90 minutes during games, and that's with reduced GPU power and display brightness.
Keyboard & Touchpad: The missing links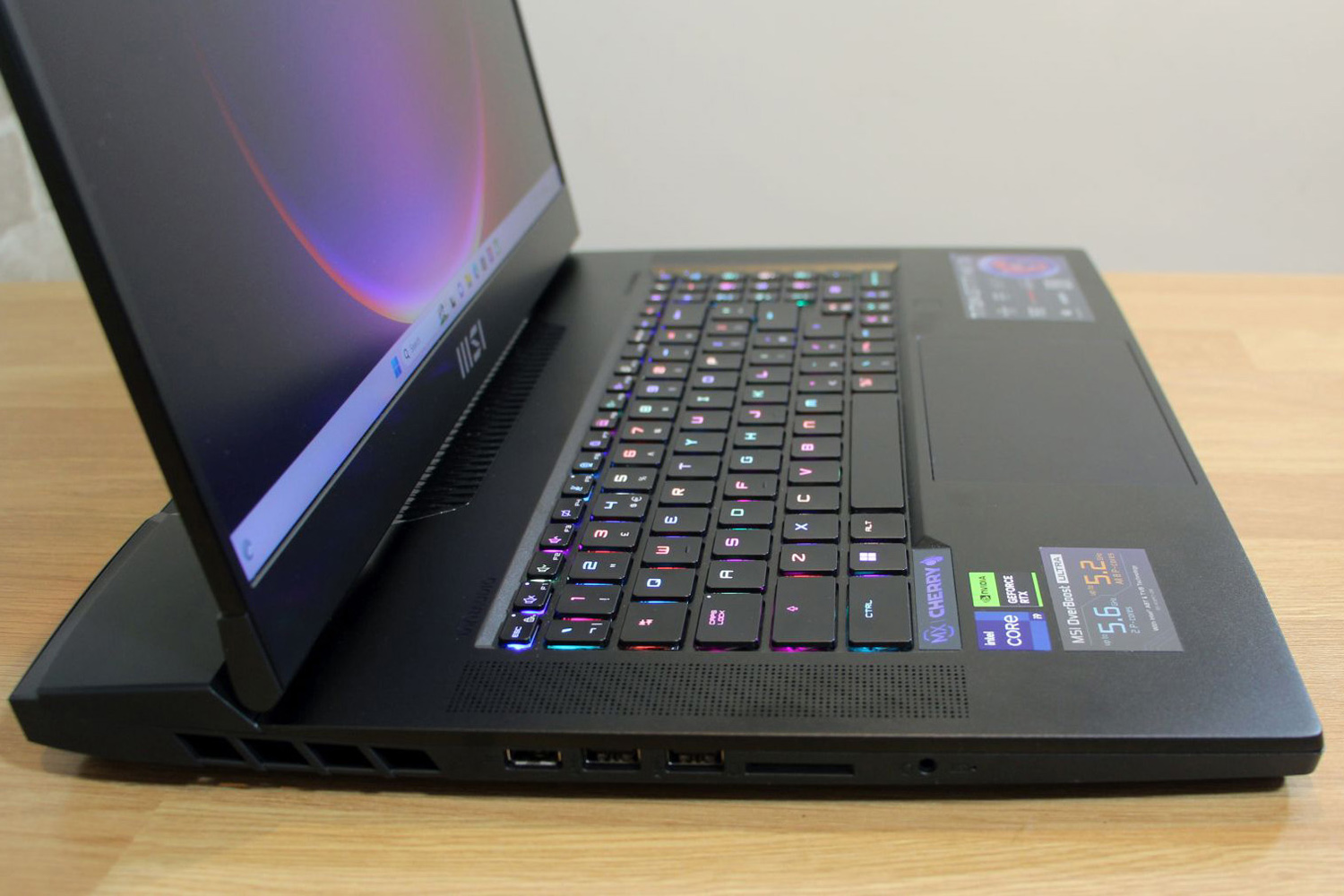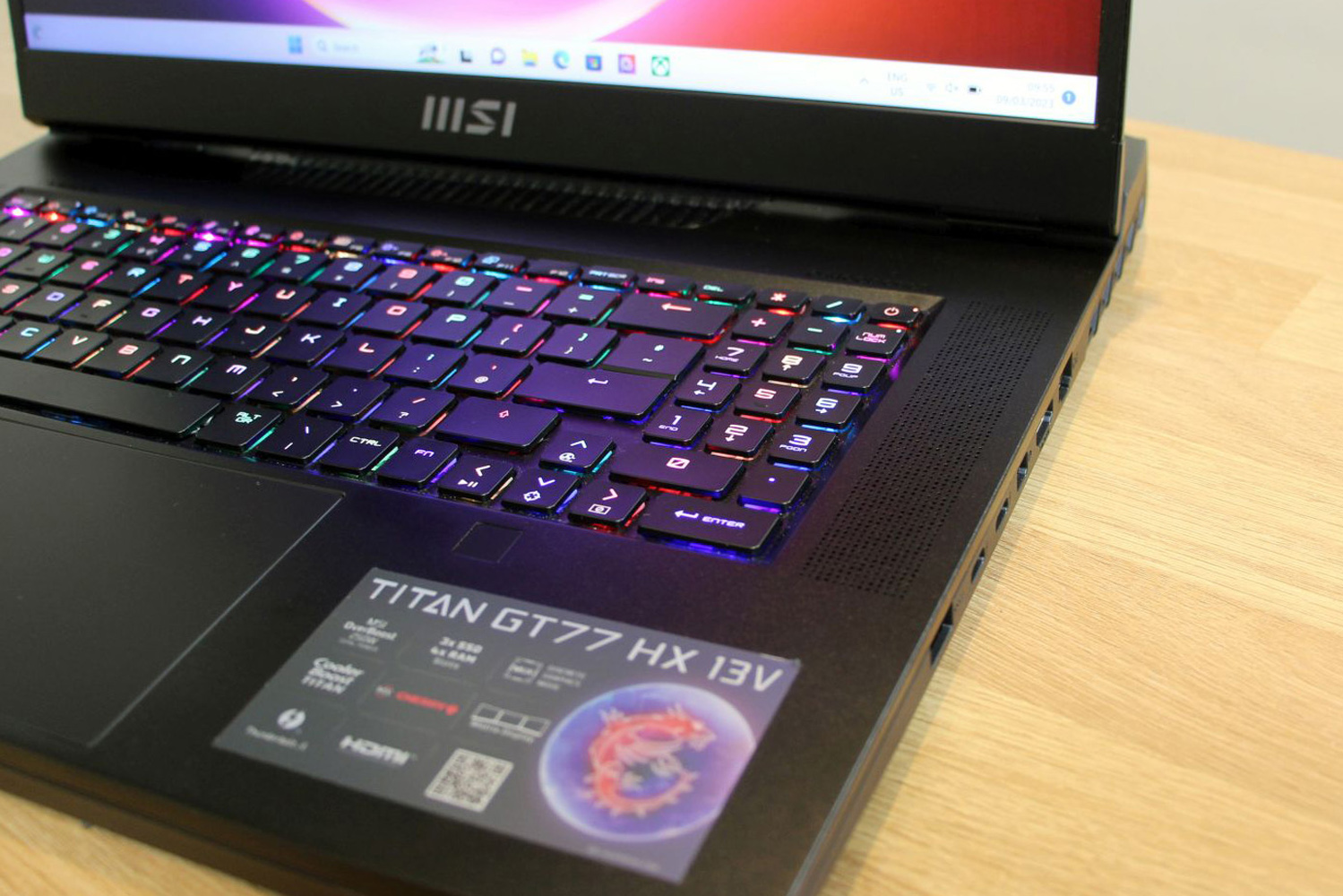 Gaming laptops live and die at the keyboard, and this is another area where the MSI Titan GT77 falters. Positively, most of its buttons have CherryMX low-profile hardware, and they're the best switches you'll find on any notebook – fast, crisp and satisfying, and with per-key RGB lighting. The trackpad is fine, but you'll properly use a USB mouse anyway.
That's great, but you won't find CherryMX hardware beneath every button. Those switches are omitted from the numberpad and several other keys, so they feel different. The number pad and function row are reduced in size, and the cursor keys feel cramped too.
MSI is not the only offender here: you don't even get a number pad on the Asus, Razer or Alienware notebooks. But if you include one, especially on a laptop that costs more than £5000, do it properly.
MSI Titan GT77 HX 13V Verdict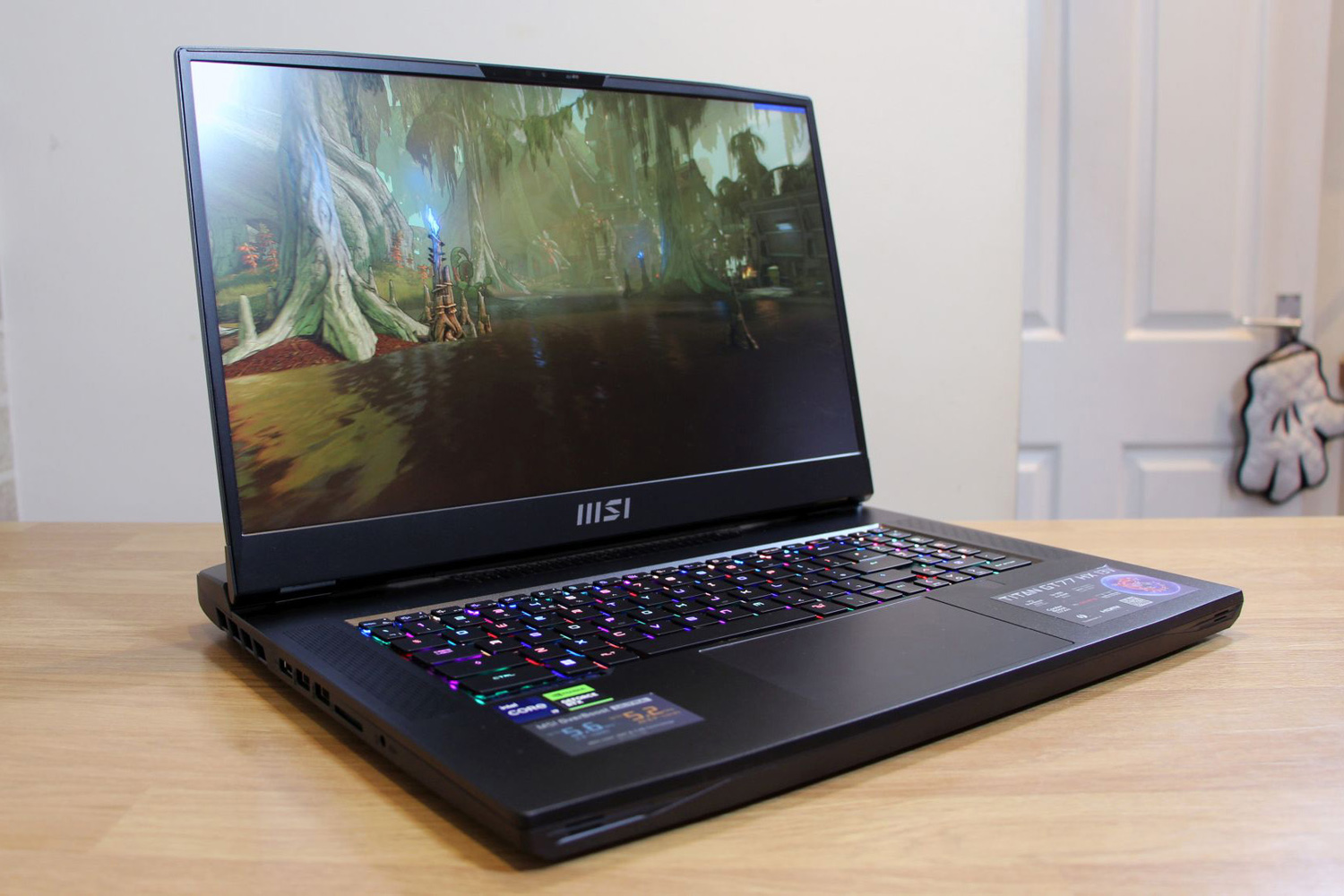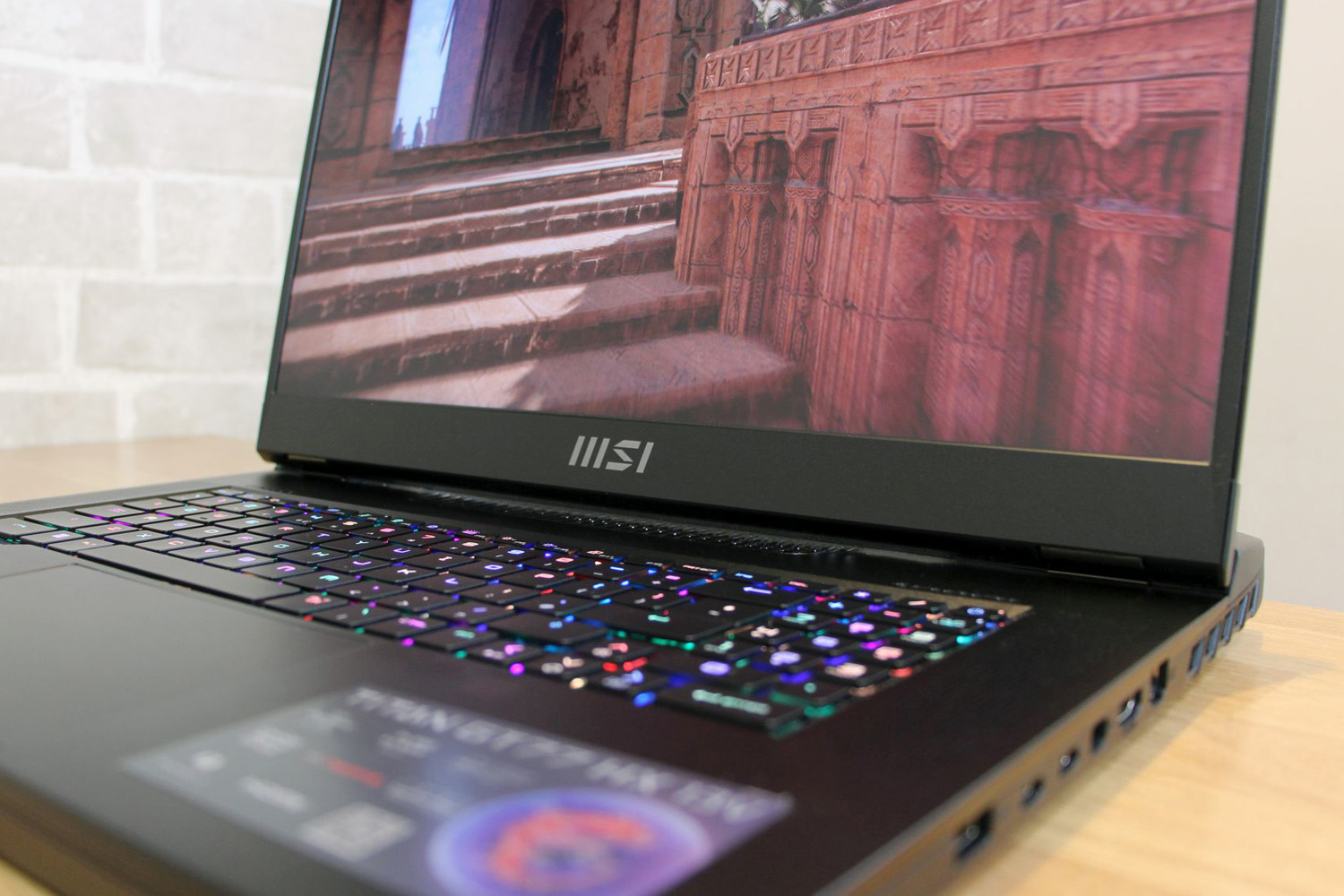 The MSI Titan GT77 is designed as the kind of all-conquering notebook that'll form the basis of your gaming life for years. And if you want maximum speed and an incredible screen, this rig will absolutely get the job done. But it takes a few shortcuts we don't expect from a £5000 machine. Those CherryMX keys are brilliant – but they're not under every key. There aren't screen options for esports players, and it's the loudest laptop we've ever tested.
That money could net you a Razer or Alienware notebook with money to spare if you're happy to accept compromises. You could even buy an RTX 4090-equipped PC and a proper gaming monitor with a £5000 budget.
It's the fastest gaming laptop around, sure, and has the best screen going right now. But given the price, it's just not refined enough. We'd wait to see what else arrives before sorting out an overdraft.
Stuff Says…
Record-breaking speed and an amazing screen, but a ruinous price and design issues prevent a runaway victory.
Good Stuff
The fastest gaming laptop we've ever used
Mini LED display looks sensational
Mechanical keyboard a joy to type on
Well-built chassis with lots of ports and colourful RGB
Bad Stuff
Costs an eye-watering amount
Fan noise gets extreme
Keyboard missteps in a huge, heavy body
No high refresh rate options – yet
MSI Titan GT77 HX 13V technical specifications
Screen
17.3in, 3840×2160 mini LED w/ 144Hz
CPU
Intel Core i9-13980HX 16-core
Memory
32GB DDR5
Graphics
Nvidia GeForce RTX 4090 16GB
Storage
2TB SSD
Operating system
Windows 11 Home
Battery life
Up to five hours
Connectivity
2x Thunderbolt 4, 3x USB 3.2 Gen 2, HDMI 2.1, mini DisplayPort, SD card reader,
3.5mm combination port, 2.5Gbps Ethernet, Wi-Fi 6E, Bluetooth 5.2
Dimensions
397x330x37mm, 3.47kg