Nikon D5 review
Spent more time on the sports field than in the studio? The D5 is the pro-level camera to go for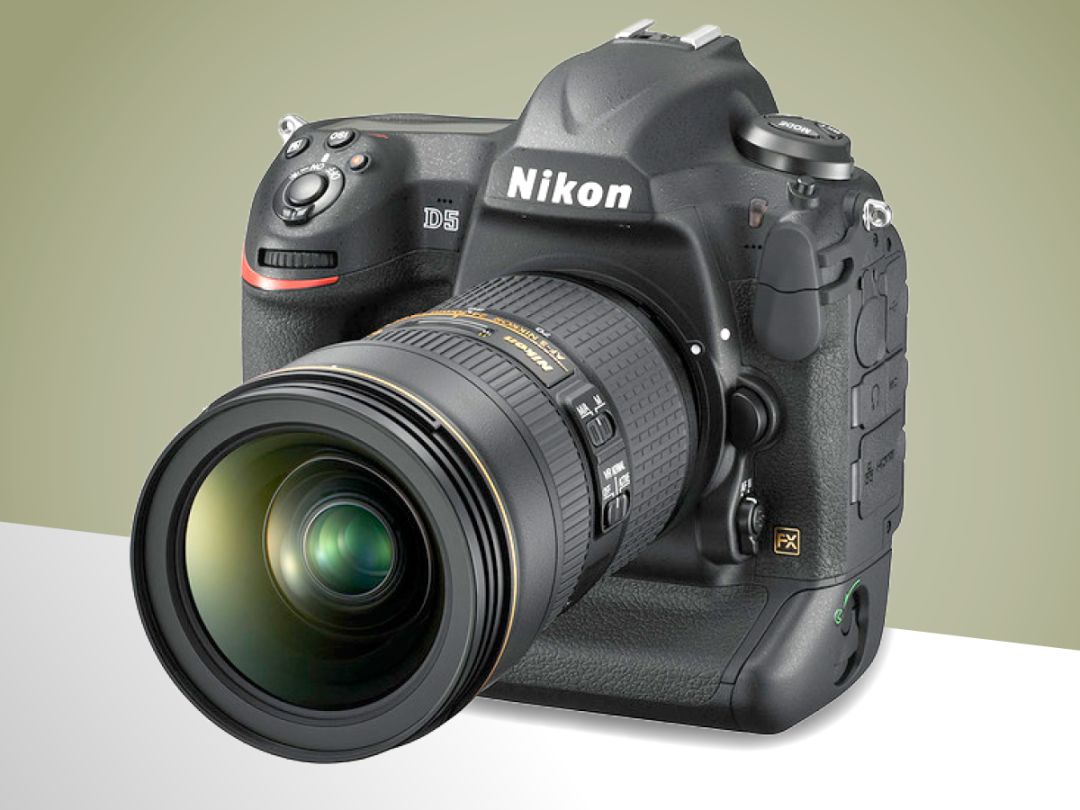 "Anything you can do, I can do better." All aboard the banter bus, yeah?
It might sound like playground smack talk, but it's also the mantra that's kept rivals Canon and Nikon neck-and-neck for decades, churning out some properly brilliant cameras in the process.
The D5 is Nikon's latest, a top-of-the-line, £5k DSLR that's landing just in time for some of the huge sporting events heading our way this summer.
It's built to take on Canon's mighty 1D X MkII, throwing in the incremental upgrades that'll appeal to pro photographers – or just those of us with an extra £5k kicking about. That's most of us, right? No? No.
ISO WHAT YOU DID THERE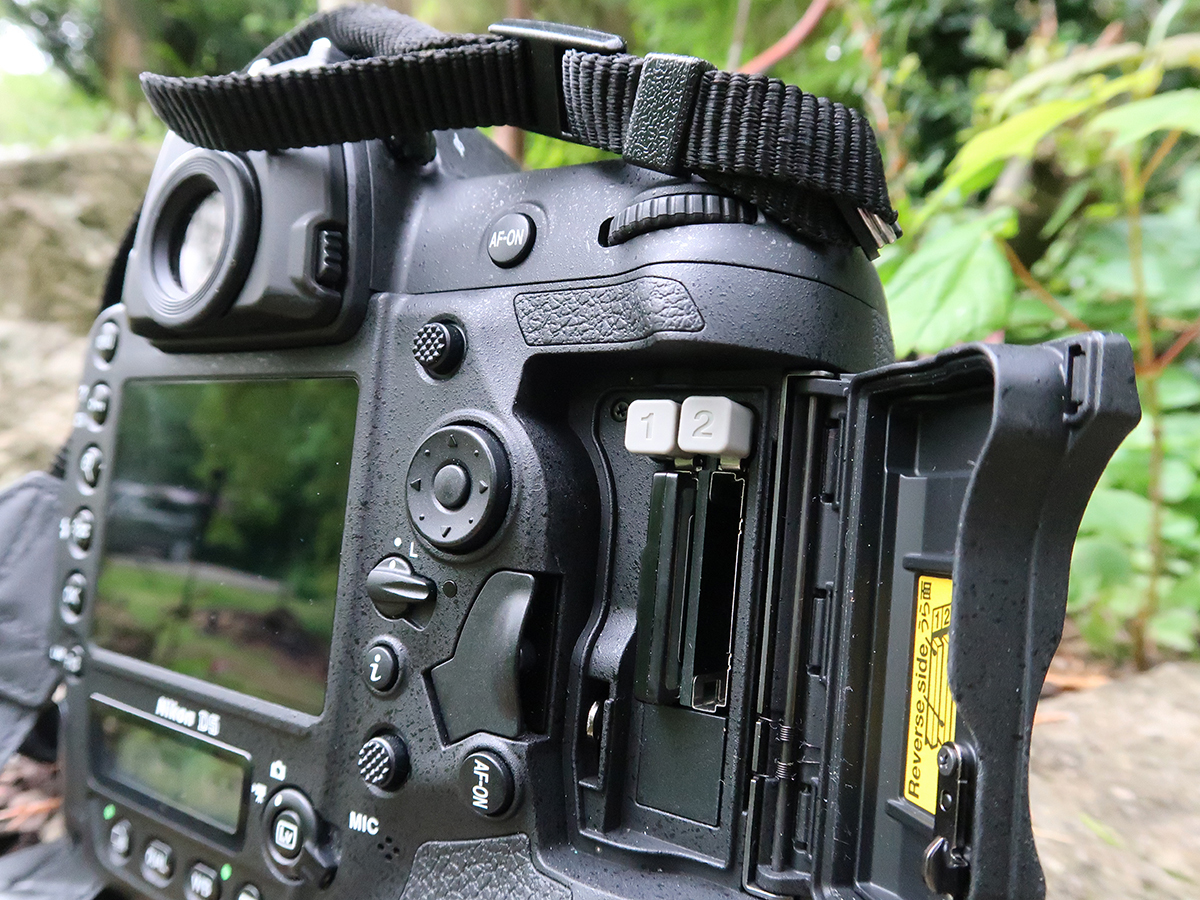 A resolution bump from 16MP in the D4S to 20.8MP for the D5 wasn't really going to set tongues wagging – Canon's got the 50MP 5DS, after all.
Instead, it's the D5's ISO range that's been getting camera buffs all excited. After all, bigger numbers here mean better light sensitivity – handy if you're out on a job with no studio lighting.
The native range stretches all the way to 102,400, which is impressive in itself (and two stops up from the D4S), but the real number comes from the expanded setting. The D5 tops out at an incredible 3,280,000 – yes, have a moment to take that number in. More than three million.
Whether it'll actually produce usable results is another matter, but either way, low-light snappers will appreciate the new 153-point AF system. It's got 99 of the more sensitive cross-type points, so focusing shouldn't be a problem.
You'll be able to rattle off frames at up to 12fps, thanks to the new EXPEED 5 processor, and can take 200 RAW shots before the camera will need to buffer – if you've got a XQD card, anyway.
Newcomer to Nikon's top-level gear? XQD is a super fast card format you won't find in many other cameras, but opens the door for lightning fast shooting speeds and data transfers. The D5 comes in two flavours: one has dual XQD slots, but the other makes do with good old fashioned Compact Flash. Go for the dual CF card version and you won't get such speedy shooting, but that might not be a problem if you're not constantly working in burst mode.
CAN'T HANDLE THIS
Pro photographers are about as fond of change as they are of Instagram filters. Start radically changing up the design and layout of your top-end gear and they'll be trading in their lens collection faster than you can say "full-frame sensor".
It's hardly a surprise, then, that the D5 has pretty much the same body size, shape and layout as the D4S – good news for upgraders looking to make a smooth transition. And to prevent outright rebellion from the Nikon faithful.
There have been a few minor tweaks, though; ones that make handling even better. The ever-so-slightly reshaped grips are more comfy to hold now, whether you're holding the boxy D5 vertically or horizontally. All of the important buttons are duplicated on the portrait grip, so you don't have to work your hands like an octopus just to take a head shot.
Speaking of buttons – there are a lot. You've got direct access to pretty much every control you could possibly want, along with two small joysticks for moving the AF point around the screen, but it'll take a while to get used to the layout – unless you're already using a D4S. If you've leapt up from a phone to this beast, you're in for a rude awakening.
STAY FOCUSED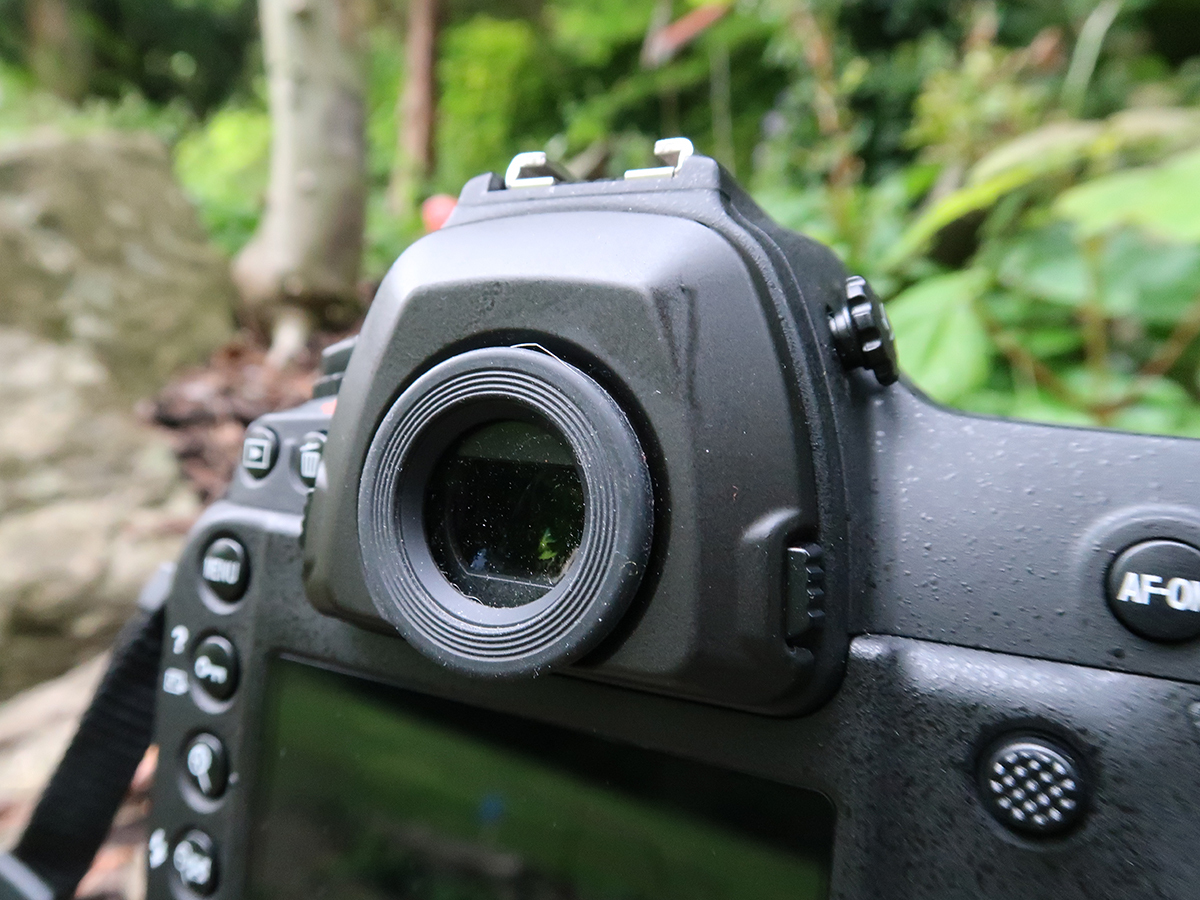 It might say 153 AF points on the box, but you can only pick between 55 of them – the rest are merely the support act. You'll have to reframe and refocus if your subject gets itchy feet and starts wandering into the edge of your shot.
At least focusing is fast, even in low light, with sensitivity down to -4EV. That's a clear, moonlit night, for anyone that doesn't always have a light meter within arm's reach. There's no built-in flash, just a mount for an external one – you weren't expecting a £5k camera to make do with a weak-sauce integrated flash, were you?
Sports pros will be happy to hear continuous focusing has been given a boost over the D4S too. Combined with 12fps continuous shooting, or 14fps if you lock the SLR mirror up first, you've got every chance of catching every step of the 100m final in Rio later this summer.
Just keep in mind Canon's 1DX MkII tops out at 16fps, so you might miss out on that split-second shot that hits the next morning's newspapers.
YOU'VE GOT THE TOUCH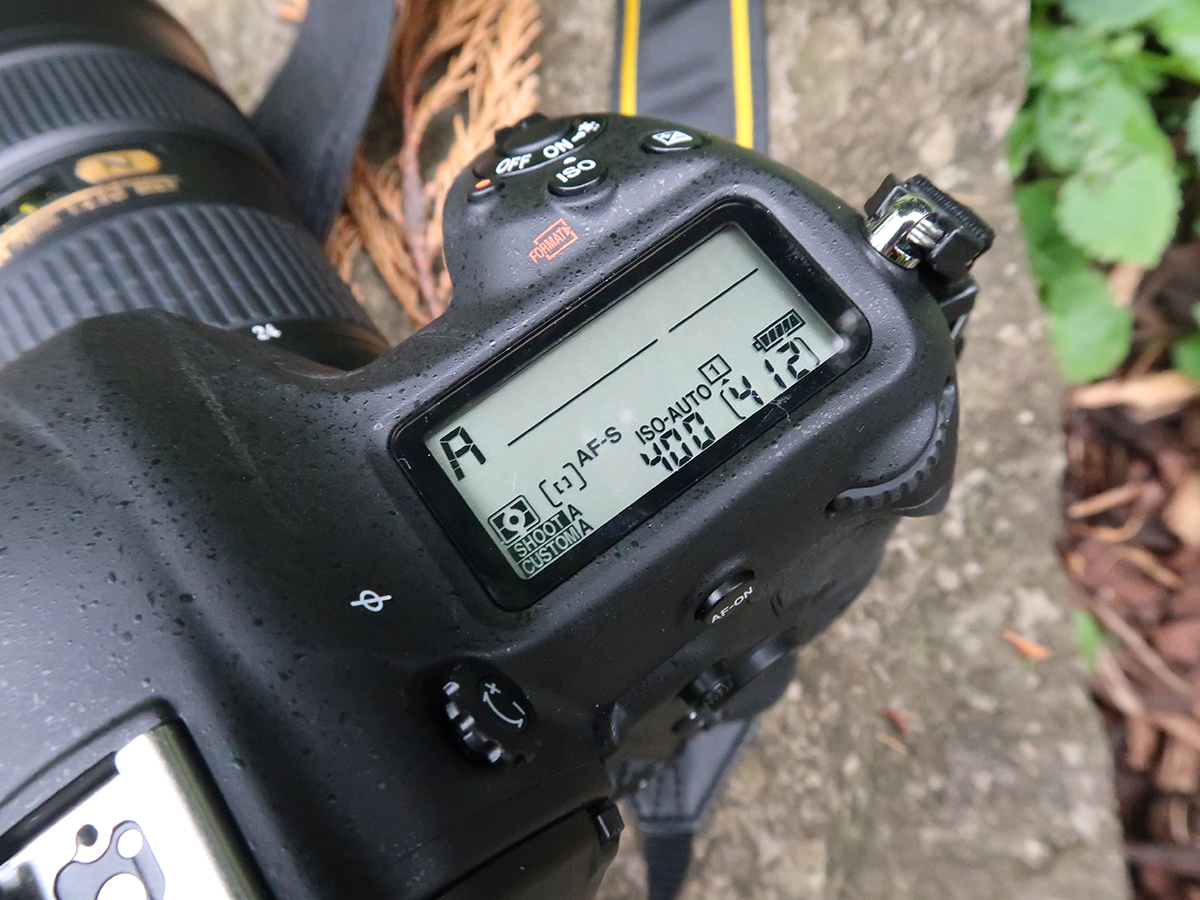 The D5 is packing a touchscreen – not normally something to write home about on entry-level SLRs, but still rarer than an ice cube in the Sahara on pro-level kit like this.
Photo snobs might turn their nose up at anything other than physical buttons, but touch controls are genuinely useful – and especially so here, even when you've got more buttons than you do fingers.
You can set the AF point when you're shooting in Live View, or pinch-to-zoom and swipe through your shots when you're checking them back later. It gives the D5 a one-up over Canon's 1D X MkII, which is stuck selecting AF points.
Prefer to do things the old fashioned way? The clear and bright viewfinder covers 100% of the frame, and is coated with fluorine. Not so it'll have a dazzling smile, but so it'll repel water when you're shooting in the pouring rain.
Straight out of the camera, image quality is as good as you'd expect for a £5k camera – but first, let's jump straight into those ridiculously high ISO speeds.
It's the D5's biggest (dare we say it) gimmick, but let's be straight – anything shot at ISO 3,280,000 isn't going to find its way into your "best of" anthology any time soon. Pictures are missing a ton of detail, have a weird magenta hue, and a lot of smudging.
There's still an image of a recognisable subject behind all that, though – which might be enough for a usable image. If you're a private investigator or international man of mystery, anyway.
For everyone else sticking to a more realistic ISO range, the Nikon is in its element. The D5 doesn't flinch at any point, and you can even get usable results all the way up to ISO 409,600 – by which point most of the competition has packed up and gone home.
The only weak spot is video. You can shoot in 4K, but only for three minutes at a time. Presumably Nikon hasn't figured out how to keep the camera's inner workings ticking to temperature yet, which puts it on the back foot compared to Canon's 1D X MkII. You'll have to drop down to 1080p if you want more than three minute clips.
KEEP ON CLICKING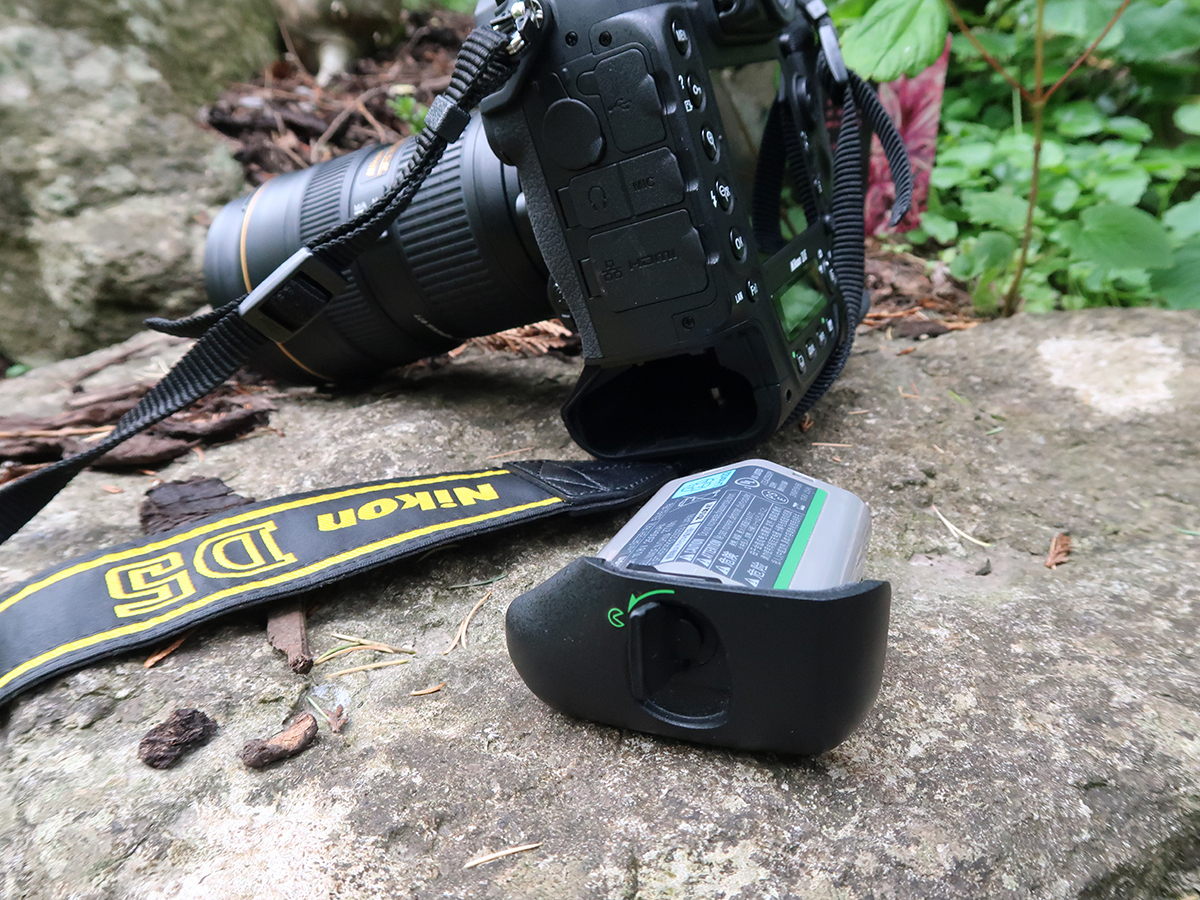 Nikon has pulled off a minor miracle when it comes to battery life, letting you eke out almost 4000 shots from a single charge. Compared to the Canon, which limps along at 1200 shots, it's nothing short of incredible.
More important than point scoring, it means you won't be changing batteries all that often – if at all. You can almost certainly get away with not buying a spare, unless you're heading away from a charging point for days at a time.
This longevity might be partly down to the lack of built-in Wi-Fi. It's the kind of feature that would be really useful for a news or sports photographer, meaning they could literally file shots from the field. If that's your plan, you'll need a few hundred extra quid for Nikon's optional Wi-Fi transmitter.
Come on boffins, sort this out: dust and weather sealing is a godsend, but it shouldn't come at the expense of Wi-Fi.
Nikon D5 verdict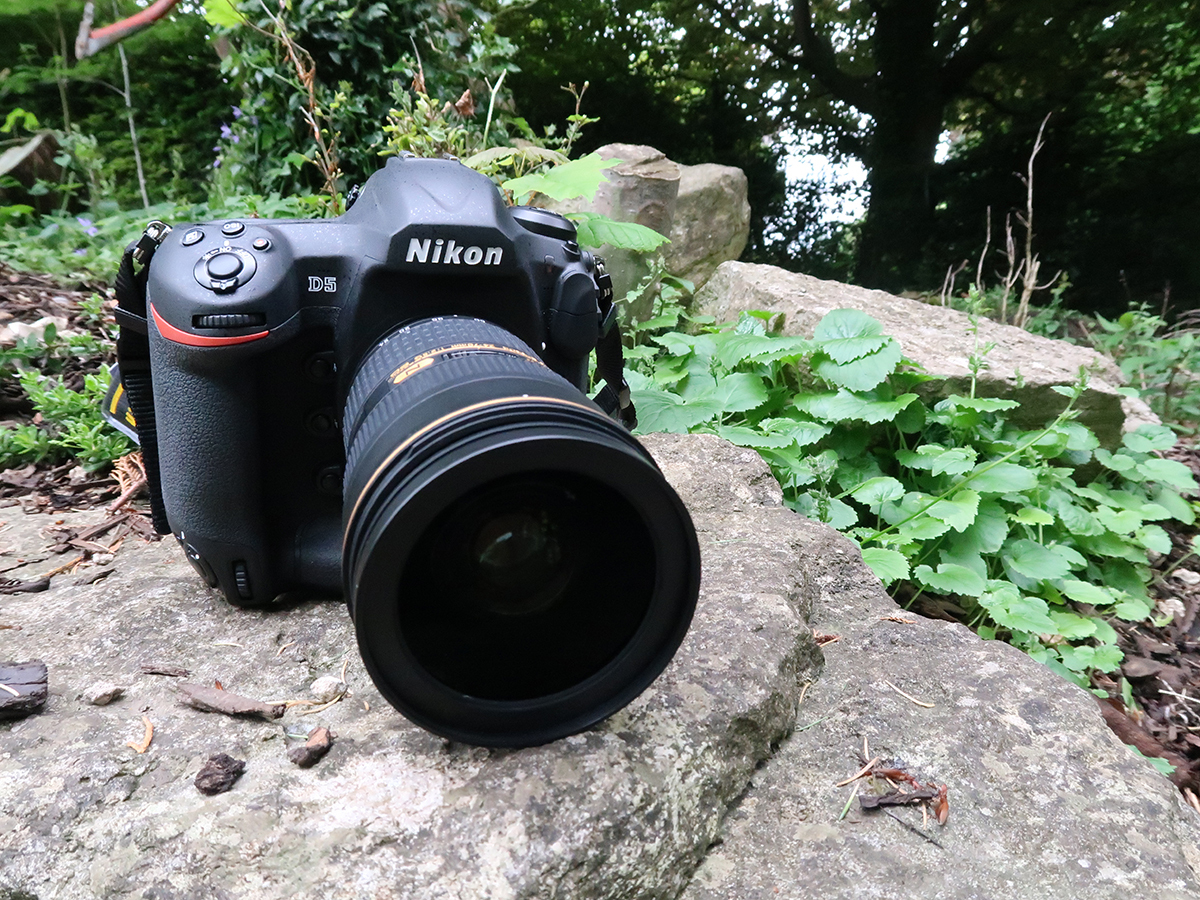 Let's not sugarcoat it; the D5 is a niche camera. Even if you've got the cash to splash, it doesn't mean you should – it makes sense in the hands of a pro photographer, but beginners will be lost.
Improvements mainly come in the way of low-light and high-speed shooting; if none of those are your bag, you probably don't need to take out a second mortgage just yet.
Photographers invested in one brand will need serious convincing to switch to the other, but if you're considering it, the D5 just about edges a win over the 1D X MkII because of incredible low light performance, superb battery life and a bunch of other smaller positives such as the touchscreen implementation.
If you're more interested in video, this probably isn't the camera for you. That 3 minute restriction on 4K footage means you'd be better off in the Canon camp.
The Competition
A worthy replacement for the 1DX, with stunning image quality and superb handling.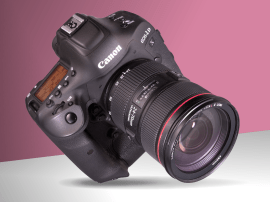 Tech specs
| | |
| --- | --- |
| Sensor | 20.8MP full-frame CMOS |
| ISO sensitivity | 100 – 102400 (native), 50 – 3,280,000 (expanded) |
| Frame rate | 12-14fps |
| Video modes | 4K (3840 x 2160), limited to three minutes, Full HD (1920 x 1080) |
| LCD screen | 3.2inch touch-sensitive LCD, 2359k-dot |
| Dimensions | 160×158.5x92mm |
| Weight | 1405g |
| Battery life | 3,780 shots (CIPA rated) |
Stuff Says…
Nikon's top-line DSLR knocks it out the park for professional and sports photographers
Good Stuff
No light? No problem
Super-fast shooting
Built like a tank
Bad Stuff
What the hey, 4K?
Where's the Wi-Fi