Nokia 7 Plus review
The Nokia 7 Plus might be the most wallet-friendly giant you can buy right now...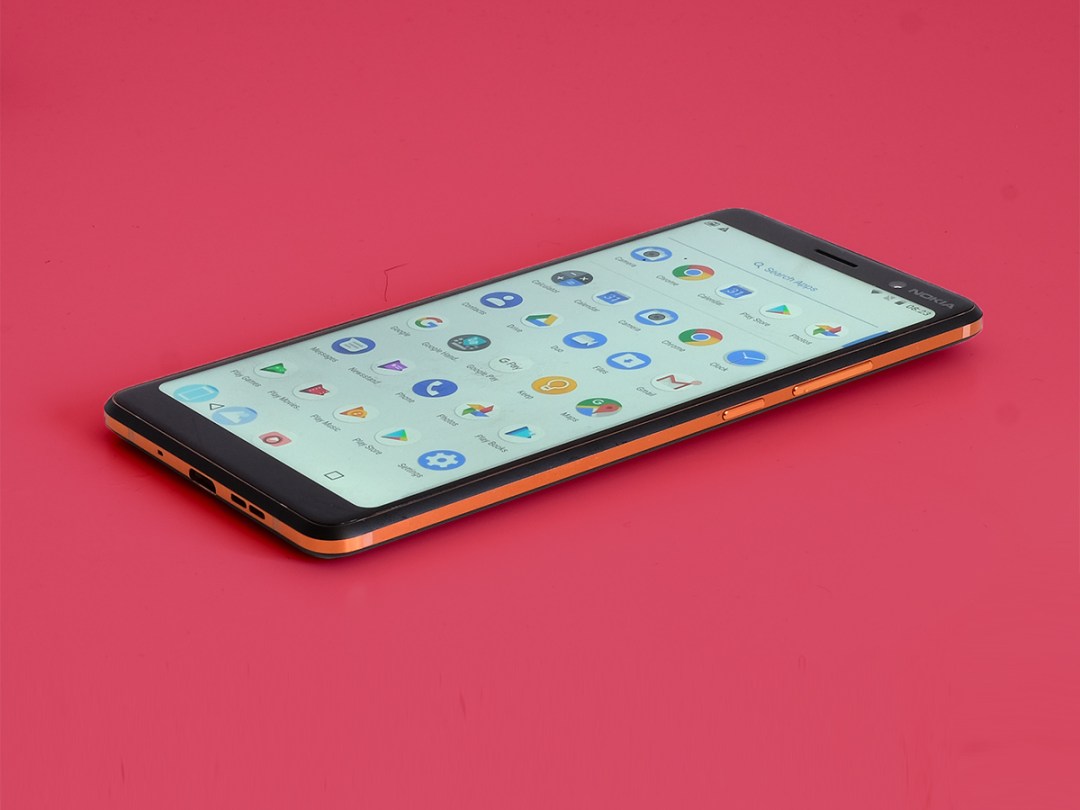 Some people go a bit misty-eyed at the mention of Nokia. Memories of snake, their first SMS and playing jumpers-for-goal-posts football are just too much.
Ok, that last one has nothing to do with Nokia, but you get the idea. The Nokia 7 Plus is the phone that shows you don't need to buy a Nokia because of some sort of throwback loyalty urge anymore.
This isn't just the best Nokia phone since the brand came back like a 90s boyband desperate for cash, the Nokia 7 Plus is one of the best-value big phones you can buy in 2018, and here's why…
DESIGN: pass on the glass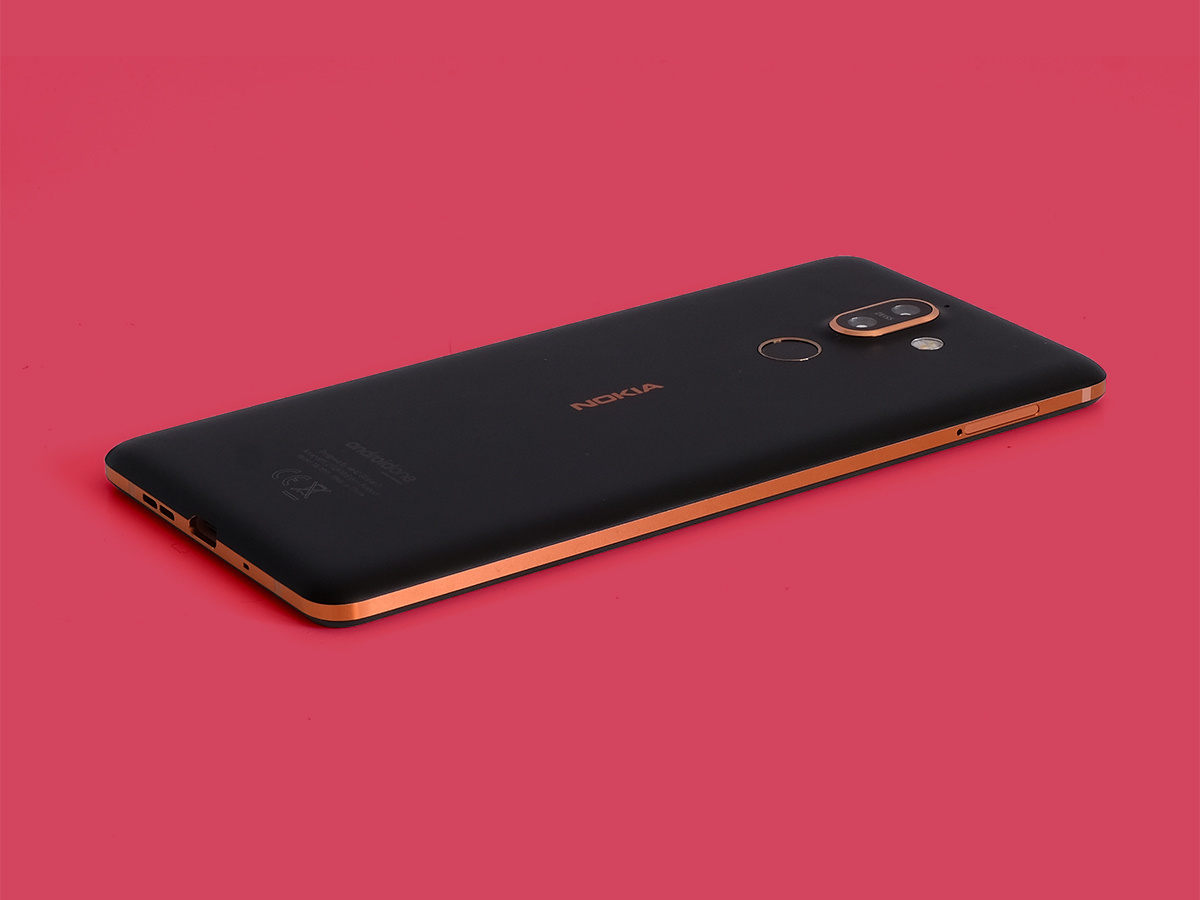 All of Nokia's phones look tasteful, and are well-made. But a few also end up looking kinda boring.
Nokia has cranked things up a notch with the Nokia 7 Plus, though. And, no, it hasn't just stuck a notch at the top of the screen.
It has a funky bronze-copper aesthetic going on. A fraction of a millimetre of copper colour aluminium rings around the display. It makes the Nokia 7 Plus look slightly different to the crowd. There's also a much bigger band of this shiny stuff around the sides.
It's so bright it almost looks like neon orange. If the entire phone was this colour, it'd look gaudy as heck. But as so much of the Nokia 7 Plus is matt black, it just adds a powerful hit of flavour to the otherwise grown-up design.
The phone's back doesn't stick to current norms either. It's not glass or plain aluminium, using a 6-layer ceramic finish instead.
This is super-hard, scratch-resistant stuff that feels soft, hard and smooth all at the same time. You know what? It's nice to see a phone that isn't made of glass. Just about every phone of 2018 seems to be.
Check out the way the curved corners of the screen match the curve of the handset itself too. It seems that bit more carefully designed than its siblings. Even the volume and power buttons feel better than the Nokia 6's.
If you buy a Nokia 7 Plus the top tip is to be careful about the shiny sides. Like all gloss aluminium, it scratches easily, and those scratches spoil the look a bit. You get a case in the box, maybe you should use it.
Also, keep in mind this is a big phone. It is even a little wider than the Samsung Galaxy S9+.
Hardware-wise you get everything you could ask for, bar one thing: water resistance. It'll still handle a bit of rain, just don't drop it in liquid.
Features worth noting include 64GB storage, a fast circular fingerprint scanner on the back and a USB-C port with fast charging.
SCREEN: Bigging up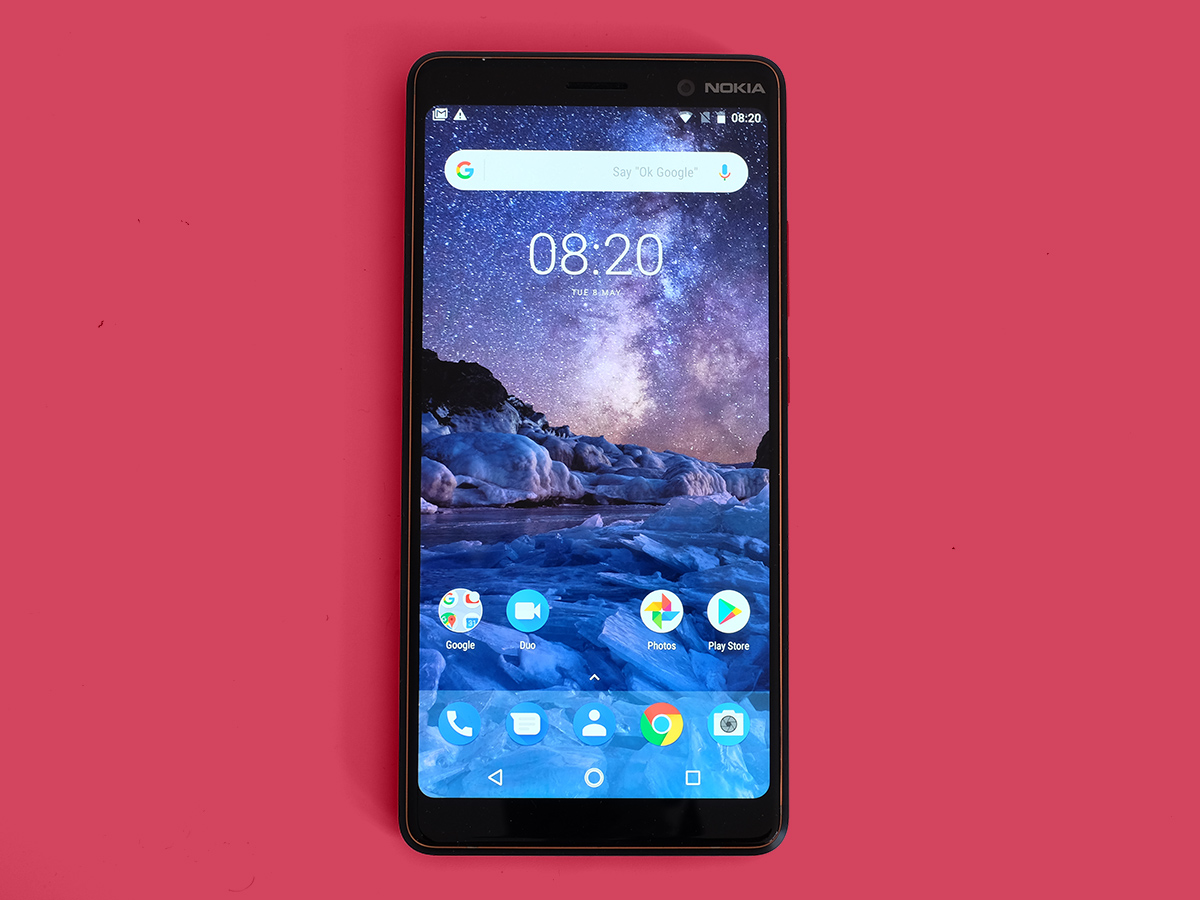 A few years ago we might have predicted that by 2018 we'd all have 4K phones and be walking around with VR headsets on. What's actually happened is that screen have had a growth spurt, and we're all still pretty happy with 1080p, thanks.
The Nokia 7 Plus has a 18:9 screen, with a 2210 x 1080 resolution LCD panel.
This screen doesn't even get you close to the saturation levels the OLED Samsung Galaxy A8 can pump out. But it does have colour similar to the level I switch an OLED Samsung phone to once I actually use it.
Even on a bright day you can see what's on-screen and both contrast and viewing angles are solid. An option to fiddle with colour temperature would be handy, as it the display is slightly cool-looking, but that's not present.
The most important bit is the size, though. This is a fantastic screen for gaming. The difference switching from the 5.6in Galaxy A8 to the 6in Nokia 7 Plus was surprising. Games really are more immersive on a screen just 0.4in bigger. This is a corker of a phone for games and movies. And, phew, it has a headphone jack too. Use it because the speaker is one of the few just-OK parts of the Nokia 7 Plus. There's a single driver, it sits on the bottom. And it isn't hugely loud or bassy, although does (surprisingly) beat the OnePlus 6 for bass power.
It's fine. I've used it for hours of podcasts, but it's one of the few bits, aside from a screen notch, you'll improve by paying more.
CAMERAS: Sensors and stability
Then there's the camera. This is one of the most affordable phones you'll find that can take good pictures at night. This is an area the big phone manufacturers have been foucing on, and the Huawei P20 Pro takes the crown in this category of the big flagships.
In all but the very worst conditions the Nokia 7 Plus can crank out sharp-looking photos because it has a large 12-megapixel main sensor. It may not have stabilisation like some of the most expensive phones, but like a Google Pixel you can see the extra-sensitive camera working its magic.
There is an annoying bug at launch, though. Shooting the very darkest scenes, the main camera at times goes completely black. This isn't the hardware failing, it's the software doing something very silly.
You can tell because when you revert to the second rear camera by using the 2x zoom button, the image magically reappears.
This 2x camera is the other notable photographic part of the Nokia 7 Plus. You get real zoom results, although as the 13-megapixel zoom sensor is not as high-quality as the main one the detail benefits drop quickly as soon as you're in less than perfect lighting.
There are also some parts Nokia needs to address in a firmware update, as it did with some of its last-gen phones. The Nokia 7 Plus has a tendency to make its images too bright.
It's not to the extent we see loads of parts flattened into white thanks to overexposure. Instead, if it can make a photo brighter without doing this, it often will. And that can make some photos look washed out.
The camera app also needs to be more reliable. This phone is usually pretty fast to shoot, but at times the app takes a while to load or fumbles as it switches cameras or modes.
There's some work to be done, but the Nokia 7 Plus still gets extra points for its low-light shooting and 2x zoom.
The front camera has a solid 16-megapixel sensor that's surprisingly good at making your selfies look bright and clear in fairly dim rooms. It can also use the display as a makeshift flash too, although pricier phones with higher peak brightness do the job better.
PERFORMANCE & SOFTWARE: Android Ordinary+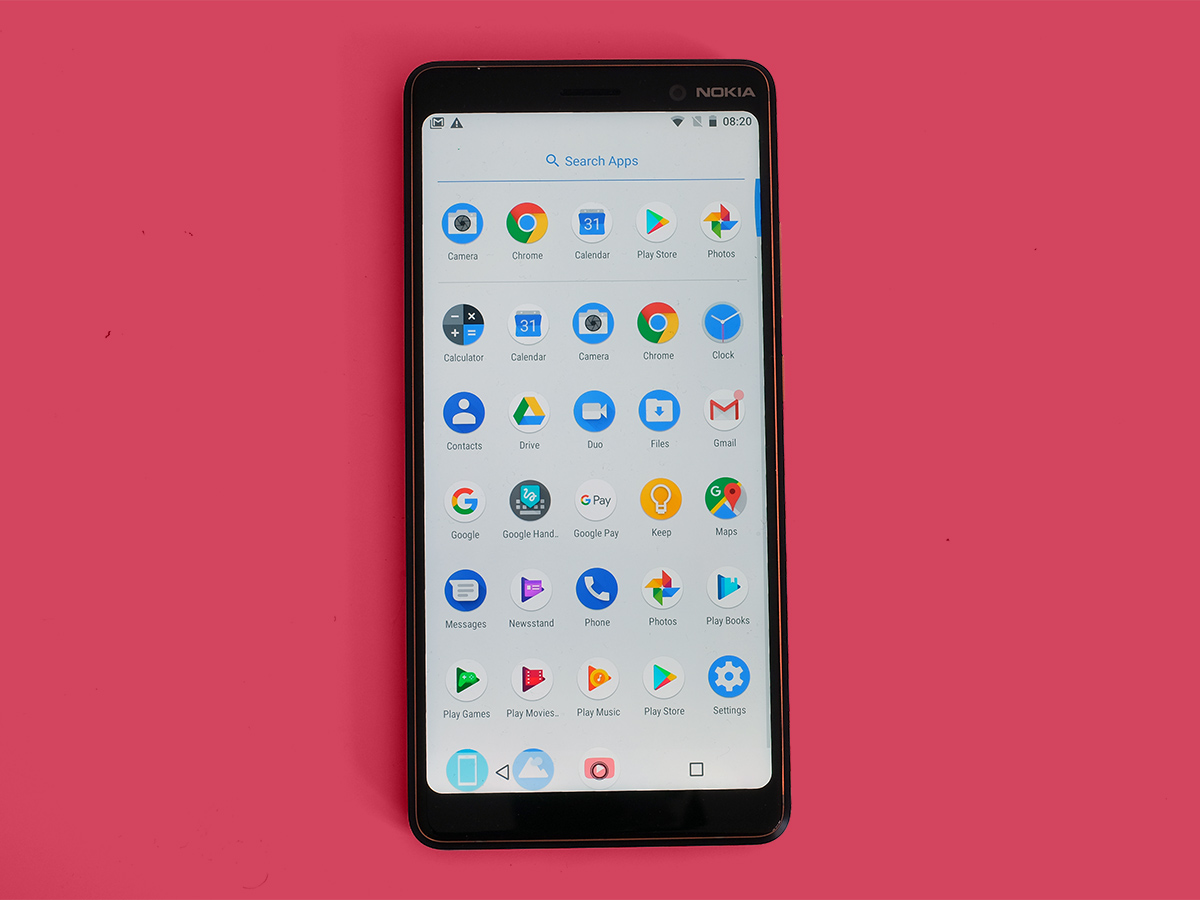 Like all current Nokia phones, the Nokia 7 Plus runs an ultra-plain version of Android. It's part of the Android One project, which means you get the software with no pre-installed bloat and virtually no changes. There's a Nokia support app and a custom camera app, but that's it other than the usual Google array.
As a result, the Nokia 7 Plus looks just like a Pixel phone in use. It feels much like one too, and while this phone doesn't have a top-tier processor, it is fast.
The Snapdragon 660 CPU isn't far off top-end either, and is a big step up from the Snapdragon 630 used by a cheaper phone like the Moto G6 Plus.
The difference? Powerful Kyro cores. Where a lot of mid-range phones use eight of the same type of core, the 660 has four extra-punchy ones for when more power is needed.
Battery Life: Marathon not a sprint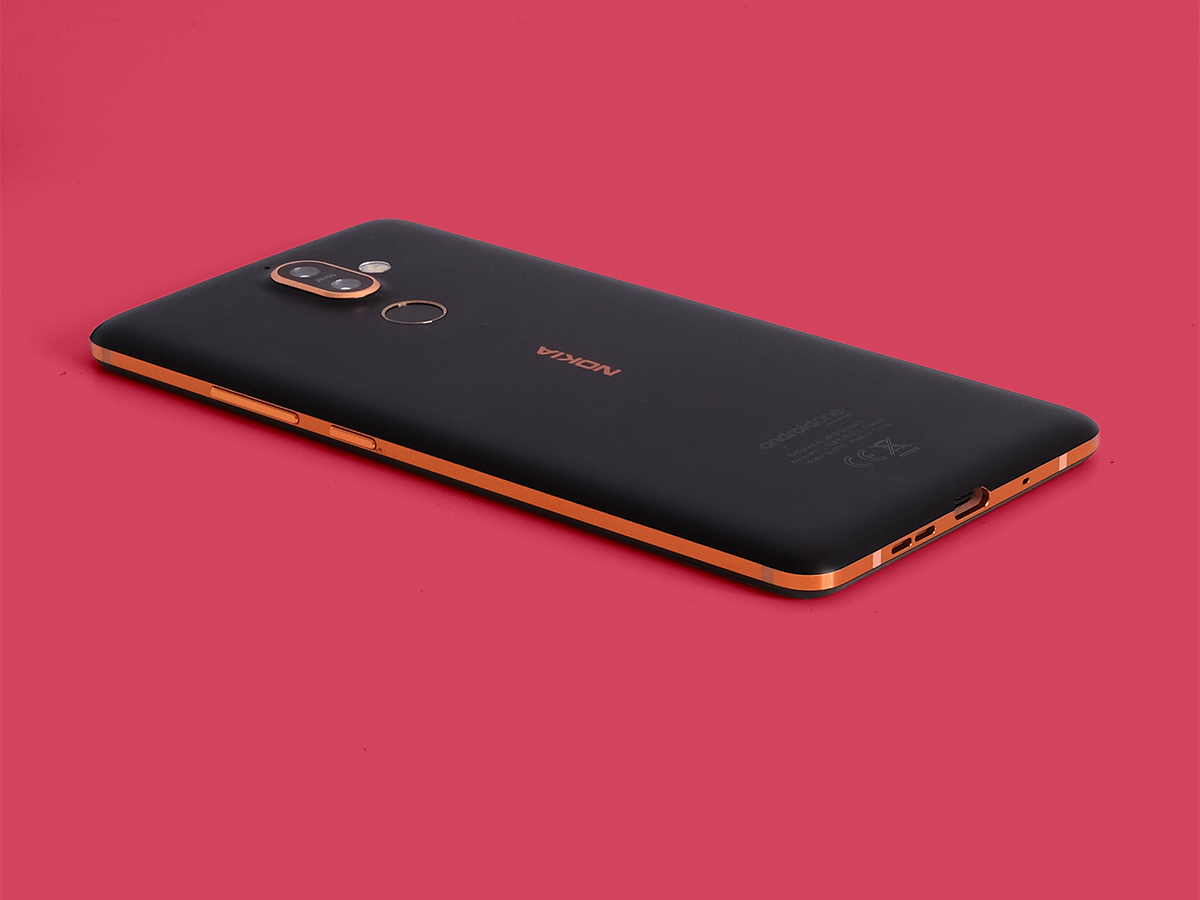 Then there's the Nokia 7 Plus's battery. It's a 3800mAh unit. Sounds huge, right?
It gives the phone solid stamina, although we're not quite at the level of the Huawei P20 Pro here. Right now it's 15:32pm and the phone has 77%, which is excellent. And that has included a few hours of podcast streaming.
However, on days I've used more screen-on time the battery has drained much faster. Before you reply "well, obviously", I mean the drain speed varies more than some more expensive phones with similarly large batteries. It is likely the screen that's a bit keen on the juice. That said, the Nokia 7 Plus is still a phone you can rely on to last a full day. And more if you don't go too heavy on browsing or YouTube. It has fast charging too, taking just under two hours to recharge.
Nokia 7 Plus Verdict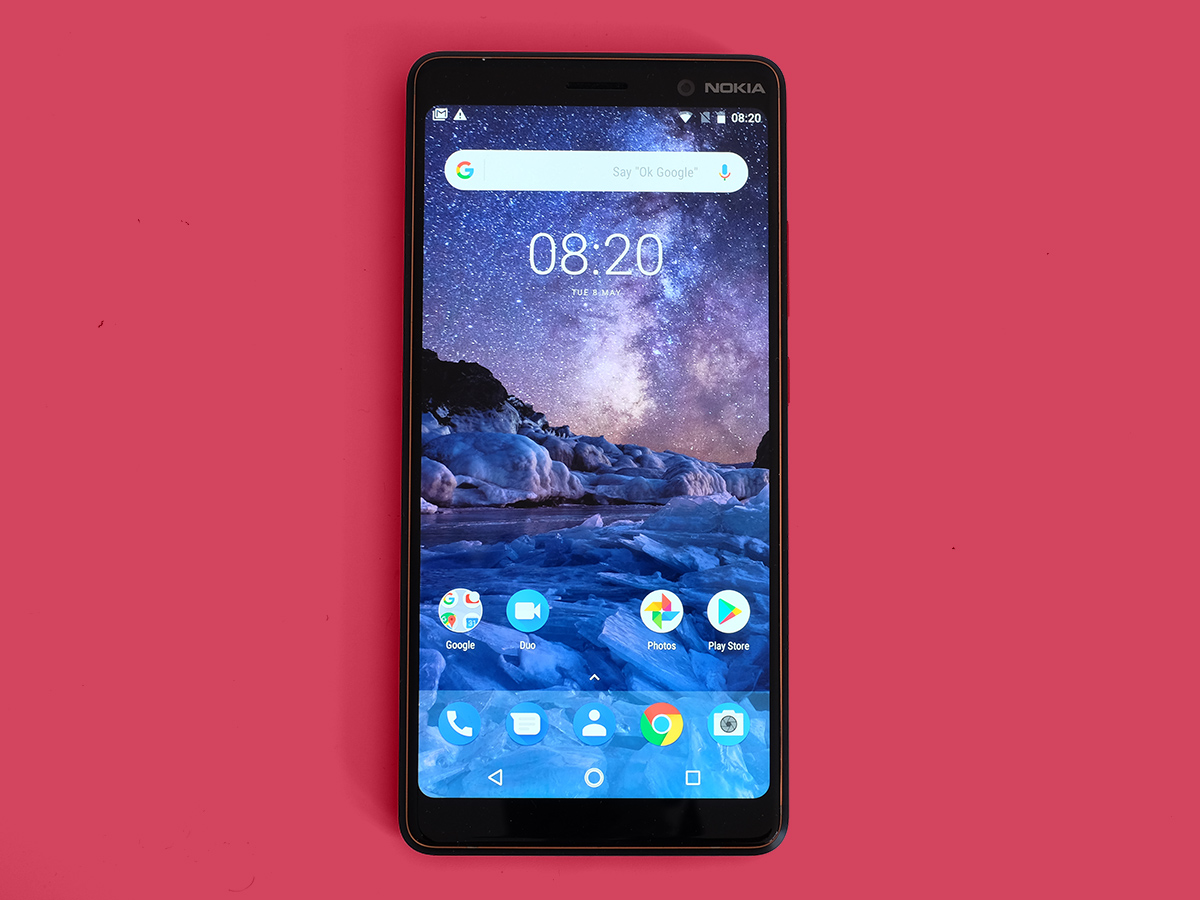 The Nokia 7 Plus is one of the best-value big-screen phones you'll find. It's £120 cheaper than the OnePlus 6 and £50 cheaper than the much smaller Honor 10. And they are already value royalty. Are those phones better? If you're into an ultra slim surround notched look, sure. However, if you want a step up from the Moto G6 Plus without spending £400 or more, the Nokia 7 Plus is the phone to check out.
Tech specs
| | |
| --- | --- |
| SCREEN | 6in, 2160×1080 IPS LCD w/ 18:9 aspect ratio |
| CPU | Qualcomm Snapdragon 660 octa-core |
| MEMORY | 4GB RAM |
| CAMERA | 12MP, f1.75 + 13MP, F2.6 rear / ZEISS optics, dual-LED flash. 16MP, f/2.0 front |
| STORAGE | 64GB on-board, microSD expansion |
| OPERATING SYSTEM | Android 8.0 Oreo (Android One) |
| BATTERY | 3800mAh non-removable |
| DIMENSIONS | 159x76x8mm |
Stuff Says…
It's an update or two away from perfection but the Nokia 7 Plus is one of the best-value giant-screen phones around
Good Stuff
Great value
Powerful CPU
Looks smart and distinctive
Good for low-light photography
Bad Stuff
Camera app has the odd sputter
Camera exposure need to be tamed