OnePlus 3T review
UPDATED: With stock shortages ahead of OnePlus 5's arrival, move fast if you want this superb phone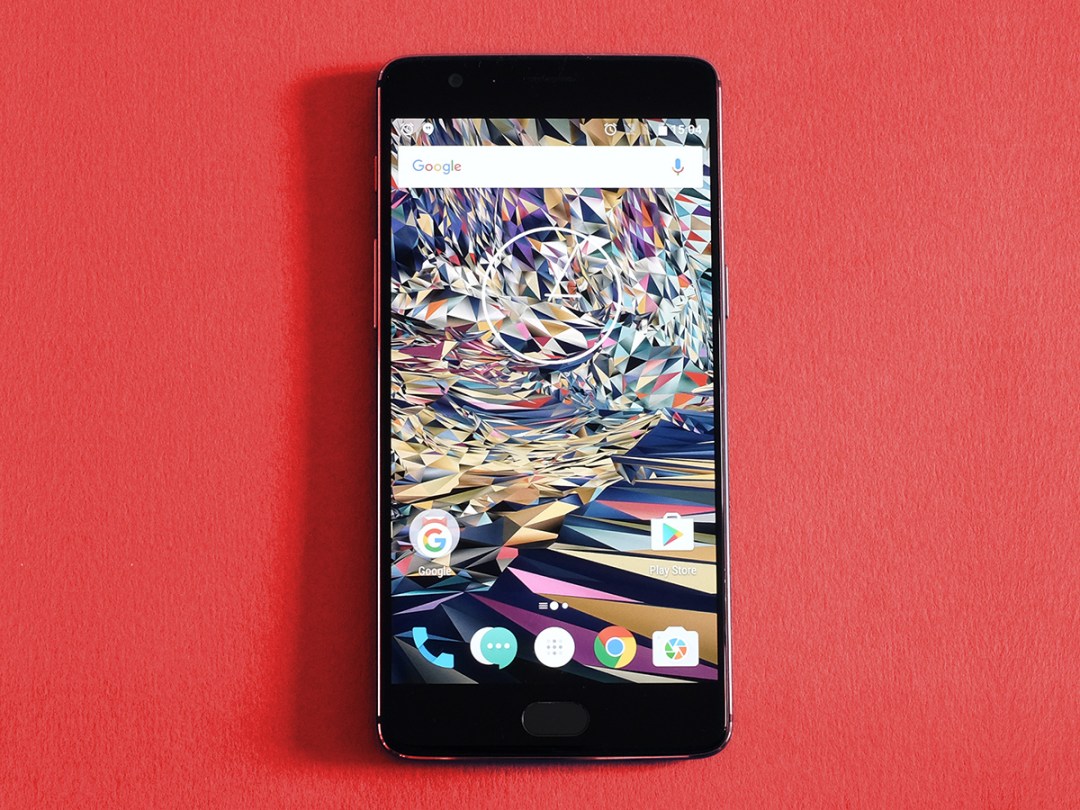 When the OnePlus 3 came out, the world was a very different place.
The UK wasn't leaving the EU, Toblerones were still proper triangles and the cheesy Wotsit Trump wasn't filling the US government with villains that wouldn't look out of place in an Avengers movie.
A new, slightly scary world demands a new phone, but thankfully OnePlus hasn't gone all alt-right on us with the 3T. This is just a OnePlus 3 with a few extras – but that also means the price has gone up from £329 to £399.
Are those extras worth the £70 extra? In all honesty, no. But when the pound's bellyflop into a vat of boiling oil likely dissolved OnePlus's profit margin despite the price hike of the OnePlus 3, we can't really complain.
This phone loses some of the stone cold bargain status of the now-discontinued OnePlus 3, but at £200 less than some rivals, it's an easy 5-star verdict for this classy Android.
Update 26/05/2017: OnePlus has discontinued the 3T in the runup to the launch of its new flagship, the OnePlus 5. That means no new stock is being made, but you might be able to snap up one of the last few if you hurry. With more powerful hardware and a dual rear camera, the OnePlus 5 is likely to cost quite a bit more than the 3T does now, so this could be your last chance to grab a OnePlus bargain.
OnePlus 3T vs 3
Arriving less than half a year after the OnePlus 3, the 3T seems as premature as Christmas decorations in September. So how's it any different?
At first glance you won't notice any at all, apart from the new gun metal color. It's still slim, all-aluminium and a real looker that can sit next to £600 phones without looking even remotely cheap. Just like last time.
You really have to dig to find the changes, like those tasty bits of brownie in a tub of Ben & Jerrys. First, the OnePlus 3T has a new Snapdragon 821 CPU. The last version had a Snapdragon 820, and this one is just a tad faster (10 per cent according to chip chef Qualcomm).
Will you notice the difference day-to-day? Of course not, but Geekbench 4 shows there is at least a real change. The OnePlus 3T scores 4398 points (1899 per core), the OnePlus 3 4012. That's an increase of between 9-10 per cent, just as promised.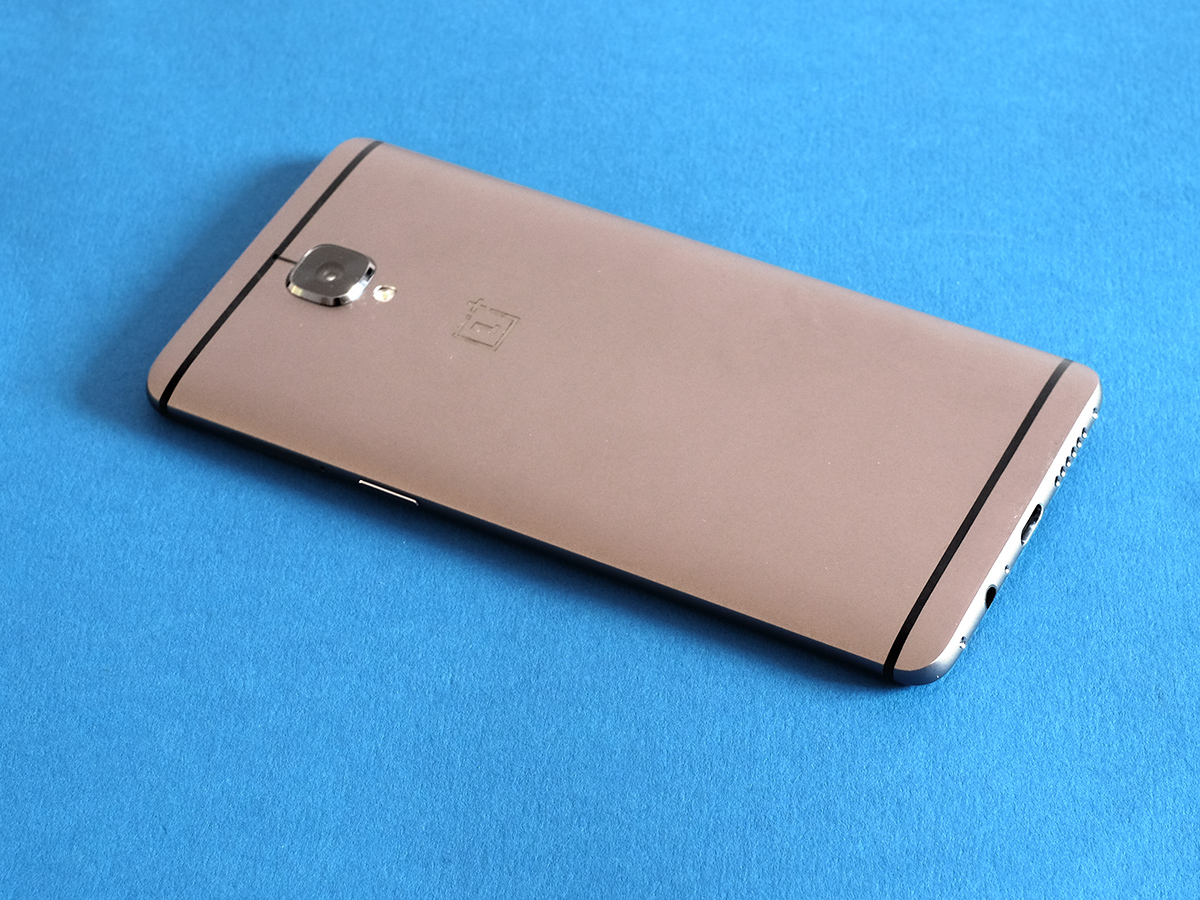 Just in case OnePlus tried to save a few pennies by using lower-quality parts this time around, we also dug into memory and storage speeds. True to form, OnePlus has actually made some improvements. RAM is now an eyeball-melting 16870MB/s quick, up from 15624MB/s in the OnePlus 3.
Again, won't really notice the difference, but just look at how big those numbers are. Big.
OnePlus sent us the 128GB version of the 3T, a new option, and while its storage is a wee bit slower than that of our 64GB OnePlus 3, it still has almost SSD-like speed. For the nerds out there, it reads at 418MB/s and writes at 173MB/s.
Battery drain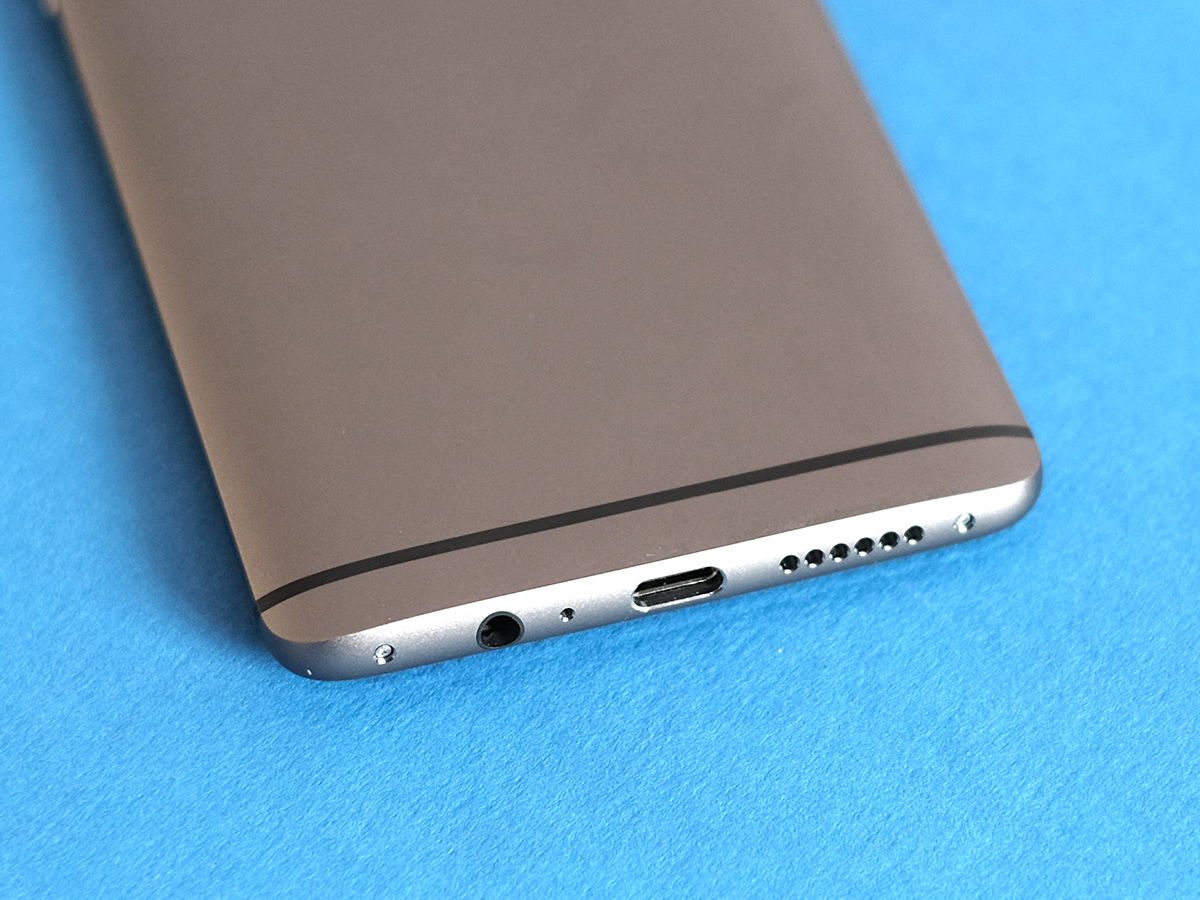 Next up, let's deal with what looks like the most important change: the battery. The OnePlus 3T has a 3410mAh cell, a nice chunk bigger than the OnePlus 3's 3000mAh.
We setup a bit of a stamina obstacle course to see whether there's really much of a difference, starting with a movie, and then 3D gaming for a more demanding test.
The results are disappointing. Sorry, everyone. Two hours of playing a video stored on the internal storage lopped 15 per cent off the OnePlus 3 battery and 17 per cent off the OnePlus 3T. That's right, the new phone's battery seems to drain faster.
We then gave them another blast back up to 100 per cent charge using the super-quick Dash charger and set them to run Real Racing 3 for 30 minutes. Yet again, the result wasn't as hoped, with the OnePlus 3T ending up with 85 per cent charge and the OnePlus 3 87.
With current software at least, it looks like the OnePlus 3T lasts slightly less long than the OnePlus 3. However, part of this may come down to a tightening-up of how the newer phone reports exactly how much battery has left. That's our only hope.
Either way, using the phone normally rather than as part of a weird stamina drag race, its longevity is very similar to the OnePlus 3's: you'll get a full day as long as you don't hammer the phone too hard.
The iPhone 7 Plus, Motorola Moto X Play and Samsung Galaxy S7 Edge last longer.
Selfie conscious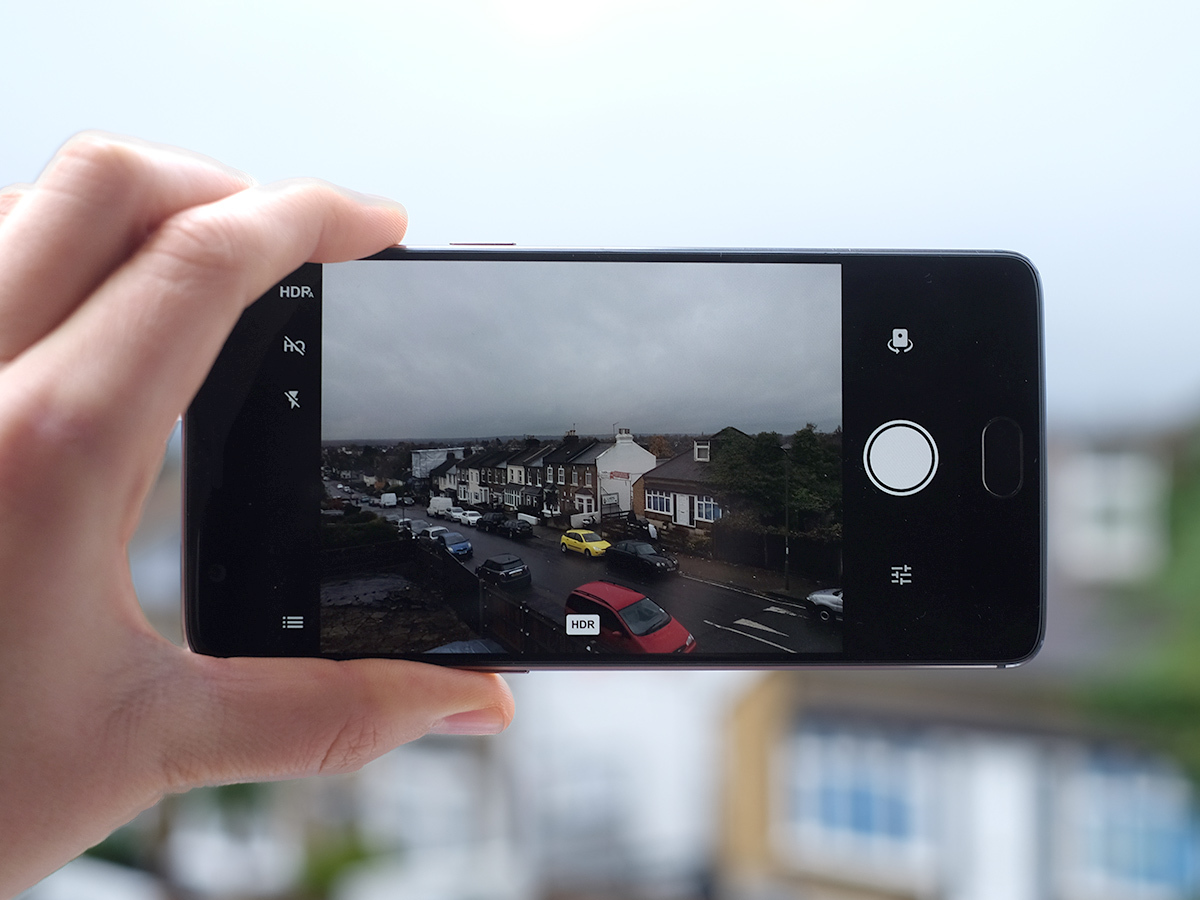 There are also some changes in the OnePlus 3T's photo setup.
The camera on the back is the same, apart from a new Sapphire glass coating. It's harder and pricier than the one used before, and the improved software video stabilisation that now works with 4K capture too.
The big news is up front, though. OnePlus has upgraded the selfie camera from an 8MP sensor to a 16MP one. As with the battery, though, the results aren't quite as amazing as you might hope.
Despite the lower resolution, in a lot of conditions the older selfie camera actually renders more fine detail, particularly in beardy fuzz and eyebrows. The OnePlus 3T's selfies are smoother and in certain conditions less noisy, but if you're hoping for loads more detail you simply don't get it.
The OnePlus 3T uses a Samsung 3P8SP front camera while the older OnePlus 3 has a pretty decent Sony IMX179, used as the main camera in the classic Nexus 5. Samsung's one is much newer and much higher-res, but it frankly doesn't seem flat-out better.
Time to upgrade?
As an upgrade, the OnePlus 3T is not very exciting. The upgrades just don't add up to much. If you own a OnePlus 3, don't even bother considering it unless you're desperate for 128GB of storage.
However, this is still a 5-star phone as far as we're concerned, especially when the OnePlus 3 has been discontinued. It's not like we actually have a side-by-side choice between the two.
Crucially, it still seems a very good deal at £400. The OnePlus 3T looks and feels fantastic, with a slim aluminium frame that can sit next to anything Samsung cranks out, and it is a lot smaller than the iPhone 7 Plus even though the two have the same size screen.
If you're thinking of buying a OnePlus 3T, also consider one of the official cases. They come in a whole range of finishes and don't cost over the odds either, unlike some first-party accessories.
OLED Deja Vu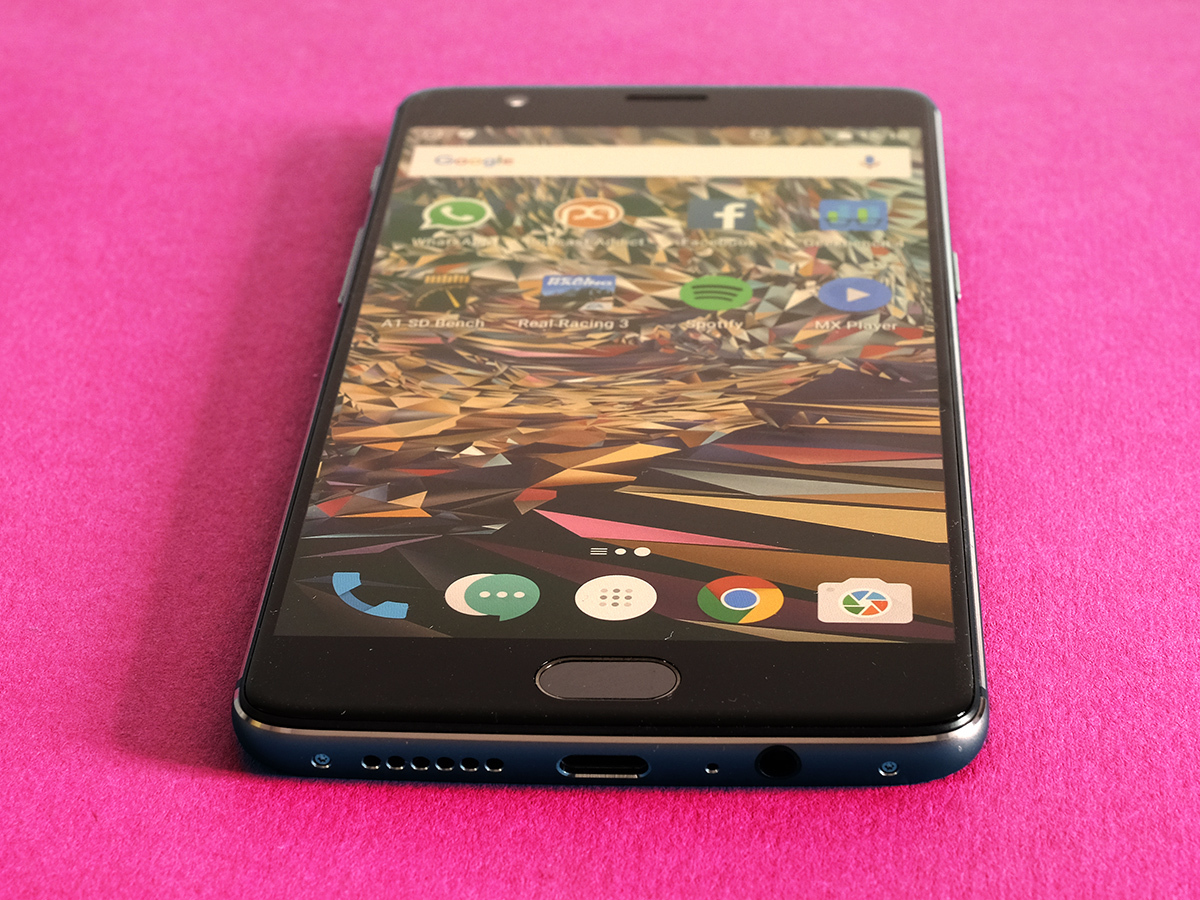 There's nothing dramatically new in the OnePlus 3T screen, much as it looks a bit different to our OnePlus 3 in the flesh.
It's a 5.5in, 1080p AMOLED screen with typically slightly ripe colours, good sharpness and great contrast.
The difference? Without any tweaks our OnePlus 3T has a slightly warmer tone and the brightness curve is not the same, but some of that is down to the software, and it's generally the case that different batches of phones can have slightly different colour styles.
You can also radically alter the tone, setting it to the much less colour-saturated sRGB, or customise the colour temperature without taming the colours.
Ultra-clean Android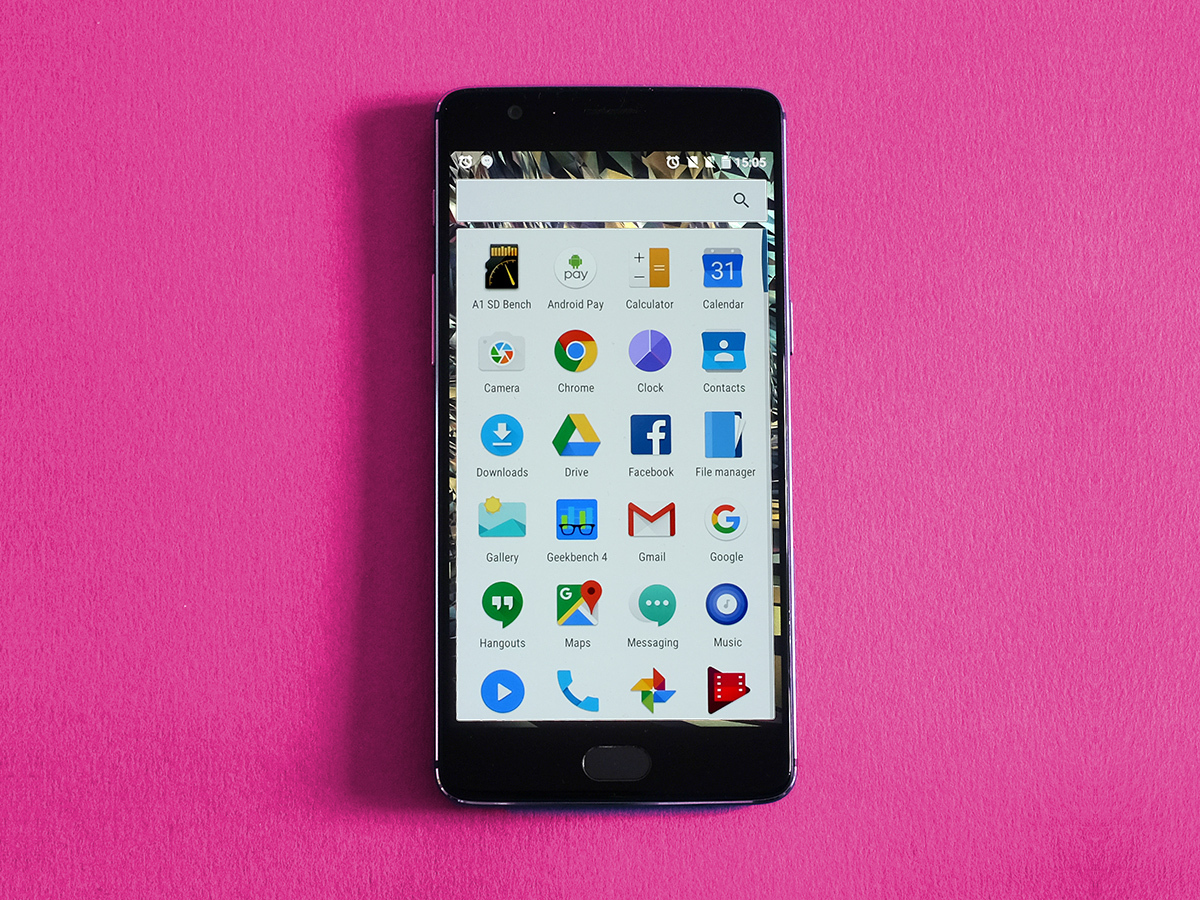 As ever, the OnePlus 3T has great stripped-back software too.
While there's a custom interface pasted on top of Android here, the aim is to make it look a lot like the normal Android, just with more customisation on tap.
You can fiddle with the size of icons, get rid of the Google search bar, make a downward swipe anywhere on the screen bring down the notification tray, and more. There are loads of little tweaks to be found if you mine the menus.
Unless it's in some dark alcove of the OnePlus 3T we've not discovered yet, it seems like you can't cram extra columns of icons into the interface anymore, but we've never seen any OnePlus owners use this option anyway.
Right now the 3T runs Android 6.0.1 rather than the latest Android N, so you don't get Google's fancy new notification system or real multi-tasking. However, you'd be silly to let that put you off a purchase given the update is going to arrive at some point.
The OnePlus 3T also feels fast, as you'd hope given the OnePlus 3 does too. It's still one of just a few phone lines to have 6GB RAM, so you can expect that to be the case for ages to come. Despite some interface-tweaking updates since the OnePlus 3's release, the two phones feel almost identical in use.
Nothing wrong with that, mind.
The Photo Fiend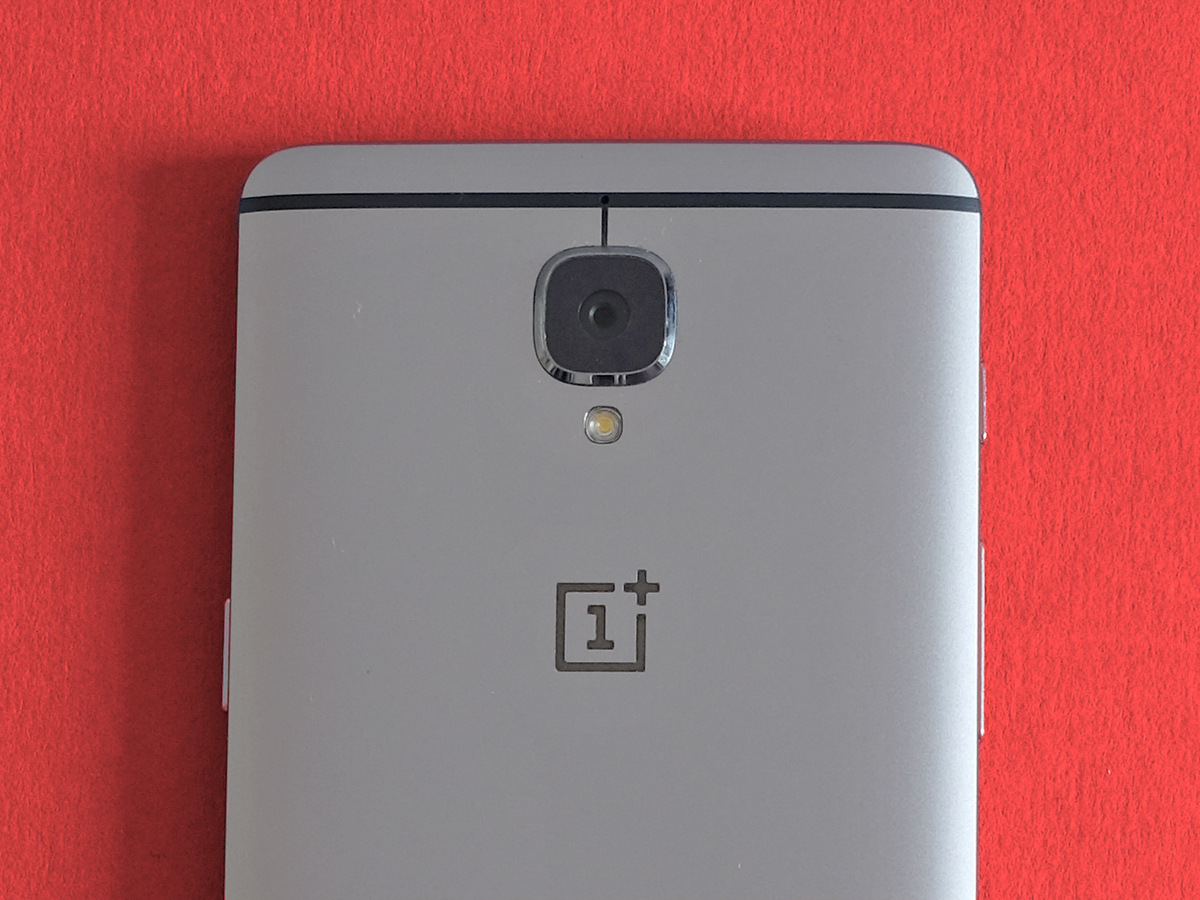 Just like last time around, the camera is pure joy to use, too. It's quick, the app puts the basics right at your fingertips and doesn't crowd you with silly extras you'll use once and then forget about for the next two years.
It's not stripped back to the bone, though. There's slo-mo video, panorama, an excellent auto HDR mode you'll probably use 24/7, and a few extras that'll please the real photo nuts.
First, there's HQ mode, which you can use instead of HDR. This is great for use in low light as it maxes out detail capture to net you alarmingly good night shots. The amount of detail you get from this £400 phone is fantastic.
A lot of this is down to the great camera stabilisation, but HQ also uses much less image smoothing and noise reduction to make super-fine details clearer.
It gets you the functional benefits of shooting DSLR nerd-style RAW files, without ending up with files you can only in certain software packages: perfecto.
If you want to take on even more control, there's a good manual mode that lets you set things like shutter speed, focus and white balance.
The OnePlus 3T has an excellent all-round main camera, but it doesn't have any of the next-generation tech you'll see in a few phones that cost £200 more. We're talking primarily about the dual-camera antics of the Huawei Mate 9 and iPhone 7 Plus, which let you zoom in without the usual instant degradation in image quality.
That price caveat is important, though. Are you willing to pay the extra for higher-quality zoom?
Familiar finishing touches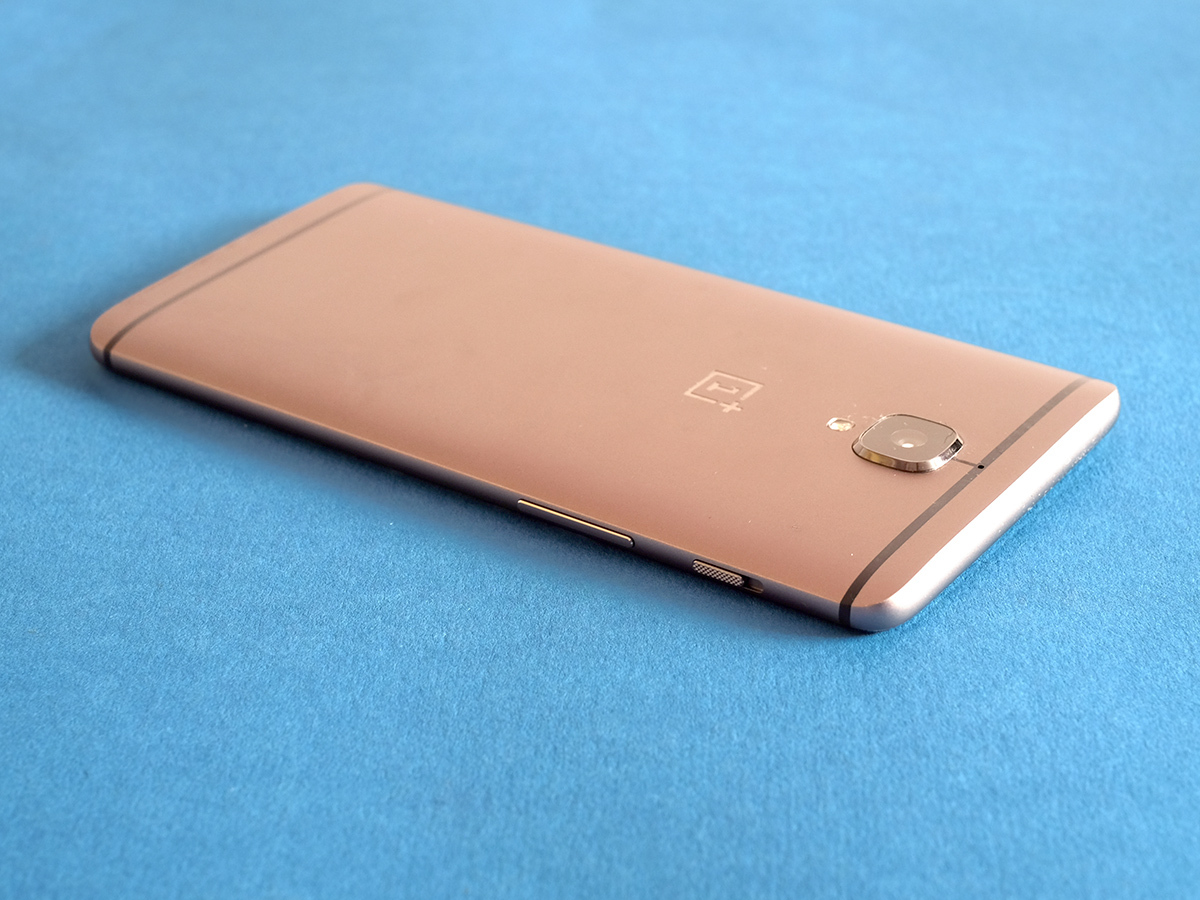 By now you should have the sense that the OnePlus 3T is mostly just like the OnePlus 3, but costs a bit more. To hammer that home, all of the hardware finishing touches that help to define a OnePlus phone are identical.
The speaker sits on the bottom, for example, and goes pretty loud. It compares fairly well with most other high-end phones in that while it won't touch a good Bluetooth speaker for sound quality, it won't make you cringe at max volume either.
Its finger scanner is unchanged too, sitting below the screen and ready to react super-quick as long as your finger isn't too wet.
The OnePlus 3T also has the same clever silencer switch as the OnePlus 3. The 3-way metal flicker on the left side lets you switch between full-on silent mode, one that just lets through priority notifications and the standard "anything goes" mode.
OnePlus 3T Verdict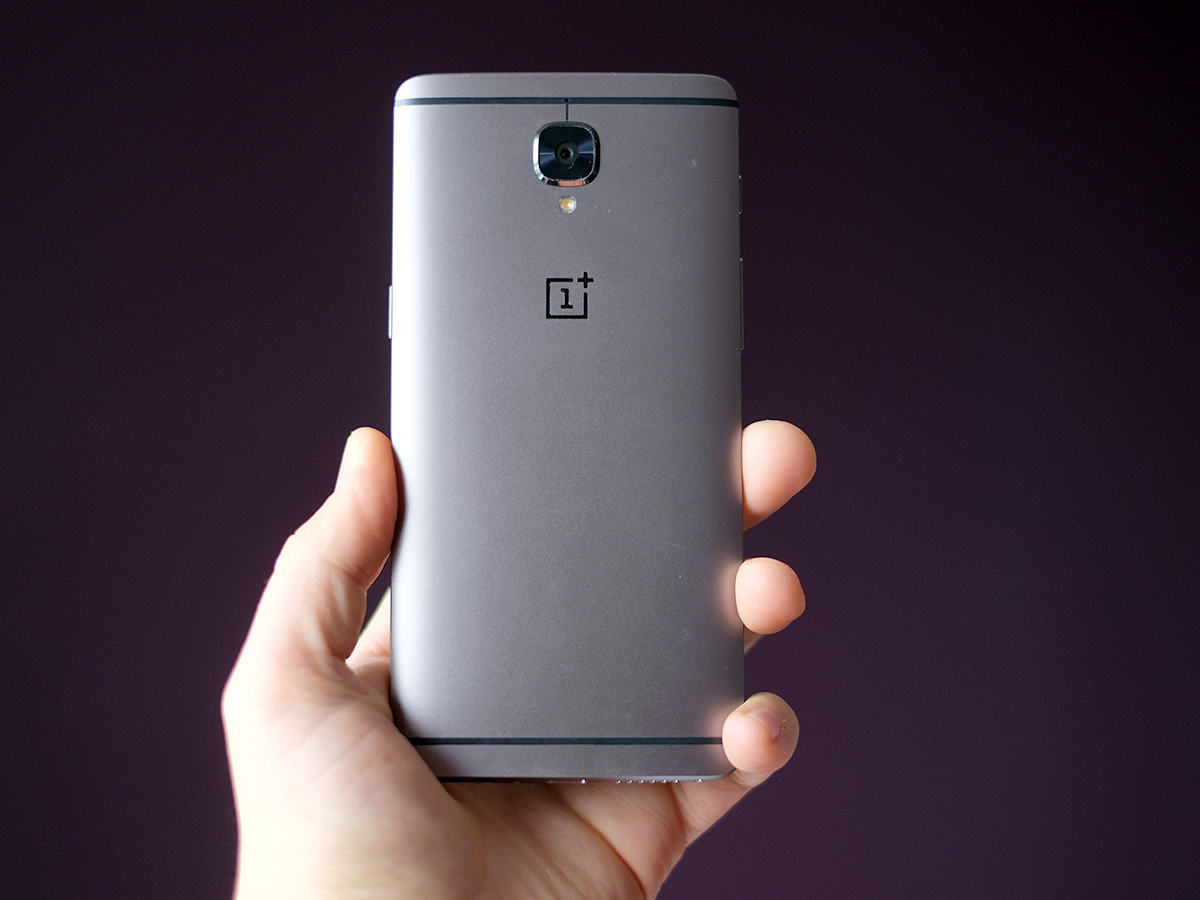 If the world hadn't just been rocked by a series of drastic changes that affect tech companies just like the rest of us, our only reaction to the OnePlus 3T would be: why? This phone is just like the OnePlus 3 aside from its higher price and a few little extras that don't really change how it is to use or where it lies relative to pricier rivals from Samsung and co.
We get the sense that this phone is here because OnePlus couldn't really afford to sell us the OnePlus 3 anymore.
That's a bit sad, but when OnePlus has blown us away with the sheer value of its phones since it arrived, we're happy to give it a pass this time.
If the OnePlus 3 and 3T were to sit next to each other on the OnePlus store shelves, we'd probably advise you save your £70 and get the old model. But when its real rivals are the £619 Samsung Galaxy S7 Edge and the £719 iPhone 7 Plus, it's the number one choice if you want a top-end phone at a sensible price.
Pre-order the One Plus 3T here from O2
Tech specs
| | |
| --- | --- |
| SCREEN | 5.5in, 1920×1080 AMOLED |
| CPU | Snapdragon 821 octa-core |
| MEMORY | 6GB RAM |
| CAMERA | 16MP rear w/ OIS, phase detect autofocus, LED flash and f/2.0 lens. 16MP front w/ f/2.0 lens |
| STORAGE | 64GB on-board |
| OPERATING SYSTEM | Android 7.0 Nougat |
| BATTERY | 3400mAh |
| DIMENSIONS | 153x75x7.4 mm, 158g |
Stuff Says…
It's not quite as bargain-tastic any more, but the 3T still packs performance where it counts
Good Stuff
Still great value
A little bit more power
Fab design
Bad Stuff
Selfie camera not much of an improvement
Battery life doesn't seem to have increased
Significantly pricier than the OG OnePlus 3