OnePlus 8 Pro review
One of the most logical big-screen 5G buys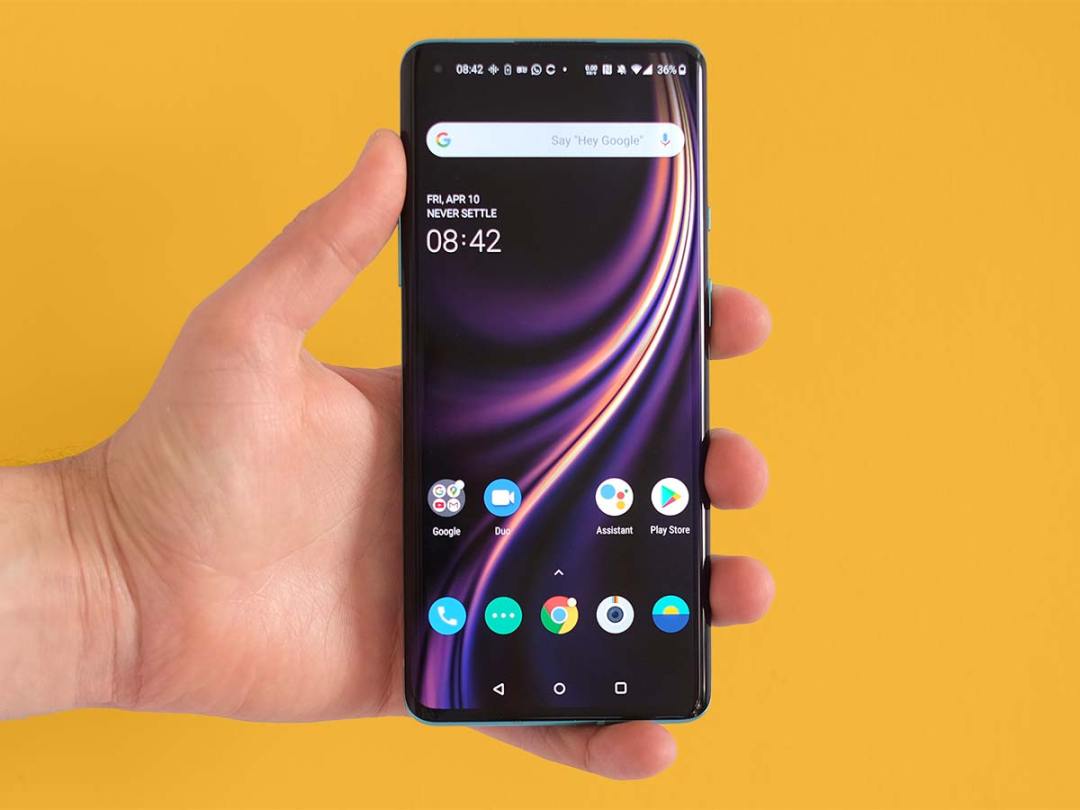 OnePlus phones have stood alone since 2013. Every year they have been some of the easiest phones to recommend. Nothing else at the price packed in as much tech, with the same sense of tasteful style.
But 2020 is a bit different. Recommending a OnePlus 8 Pro feels oddly similar to recommending an iPhone 11. It costs more too. £80 more than the iPhone 11, £100 more than the OnePlus 7T Pro, this isn't a OnePlus phone of old.
So what happened? 5G happened.
The good news? It also means the OnePlus 8 should still seem pretty fresh in three years' time. You also get a solid camera upgrade, wireless charging and water resistance.
The 8 Pro may not be the hottest deal OnePlus has ever put out, but as long as you aren't desperate for a phone with a great zoom camera, this is a solid buy.
Build: In with the new…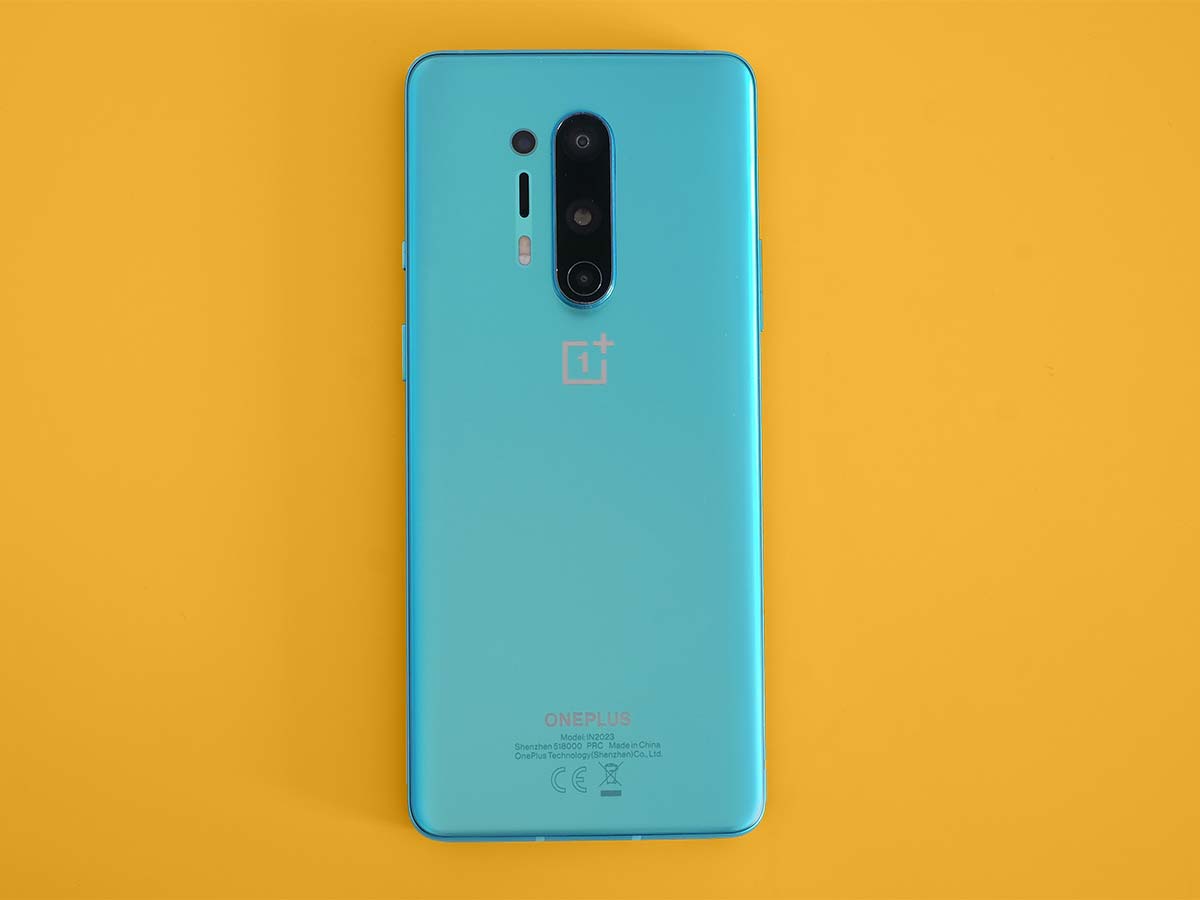 We already have a feeling the OnePlus 8 Pro may end up a side note in the history of OnePlus, but there are actually a lot of changes here. There are more "firsts" to this phone than you might imagine.
It's the first OnePlus phone to have an official water resistance rating. An IP68 stamp means the OnePlus 8 Pro is designed to handle a 30 minute stint underwater at a depth of 1.5m.
And while this is not the first OnePlus to have 5G, the OnePlus 7 Pro 5G was, this is the first time the entire line-up has it. 5G is at least partly responsible for the higher-than-usual price. But we also find it hard to recommend spending more than £450-ish on a phone that does not have 5G these days. If you're likely to want to keep your next mobile for a couple of years or more, it should really have 5G hardware. Don't particularly want 5G now? You probably will later on.
The 8 Pro is also the first OnePlus phone with wireless charging. OnePlus always has a line up its sleeve about why its phones doesn't have feature X or Y, usually boiling down to "we don't think our fans want it" or "we have to choose what to put in each year, and it didn't make the cut".
It flung these old chestnuts out whenever asked about wireless charging. Sometimes it's convincing, sometimes not. But the new (optional add-on) Wireless Warp Dock makes a good argument for now being the time for wireless. It will take the phone from a flat battery to 50% charge in half an hour. That's wired speed, not the kind of drip-feed you get from a no-brand wireless charging pad from Amazon.
Design:…and in with the old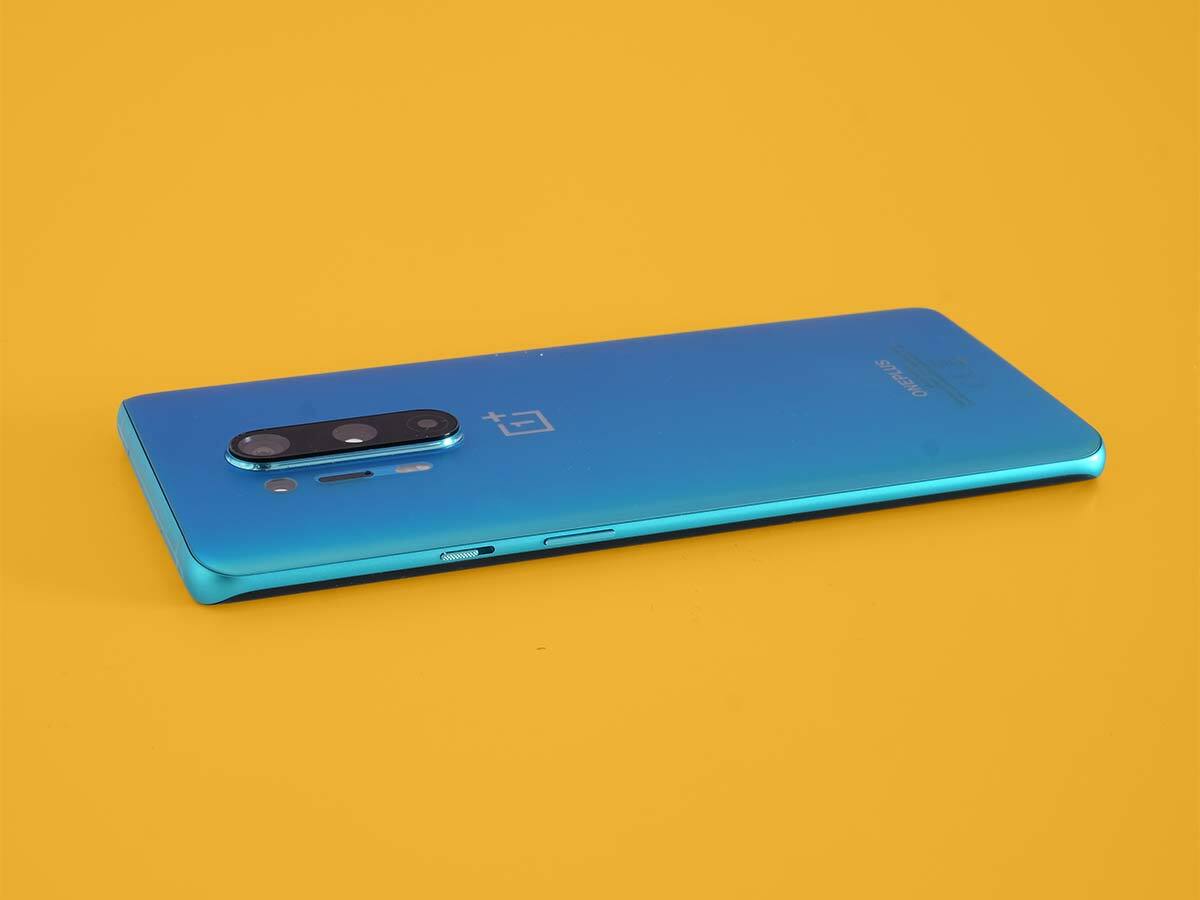 All these new features are invisible. And on the outside, the OnePlus 8 Pro looks quite a lot like the OnePlus 7T Pro. It has curved back and front glass and similar dimensions. It's a little taller, a little narrower, a little thinner, but nothing you'd notice without having the two side-by side.
The major outer change sees OnePlus take a turn for the ordinary, too. Its last two "Pro" phones had a pop-up front camera, which allowed for a completely notch-free screen. It was perfect for movies and games, and was quick enough to let you carry on using face unlock as if the camera was pointing at you 24/7.
The OnePlus 8 Pro has a punch hole, just like almost every pricey Samsung phone. Yawn? Punch holes are fine, and they keep the hardware simple. There's one fewer bit to damage. But we did spend the first couple of days with this phone mourning the missing pop-up camera. It was like the puppy we never knew we wanted until we lived with it for a while.
There's more going on behind the screen too. The OnePlus 8 Pro has a smooth and reliable fingerprint scanner, just like the last generation. Most other parts stay the same, including the neat silent mode hardware slider on the side, and the absent headphone jack.
This year you only get a choice of two colours at launch. There's the gorgeous Glacial Green for those who can afford the higher-end 12GB RAM, 256GB storage version. And glossy back for those who can't. The black OnePlus 8 Pro has 8GB RAM and 128GB storage. If this will be the first OnePlus phone you own, size is the real consideration, though.
The OnePlus 8 Pro is pretty large, and we find the smaller OnePlus 8 comfier to handle, particularly for those idle hours spent in bed wondering when you'll be able to leave the house.
Screen and display: 120Hz: The smoothest of operators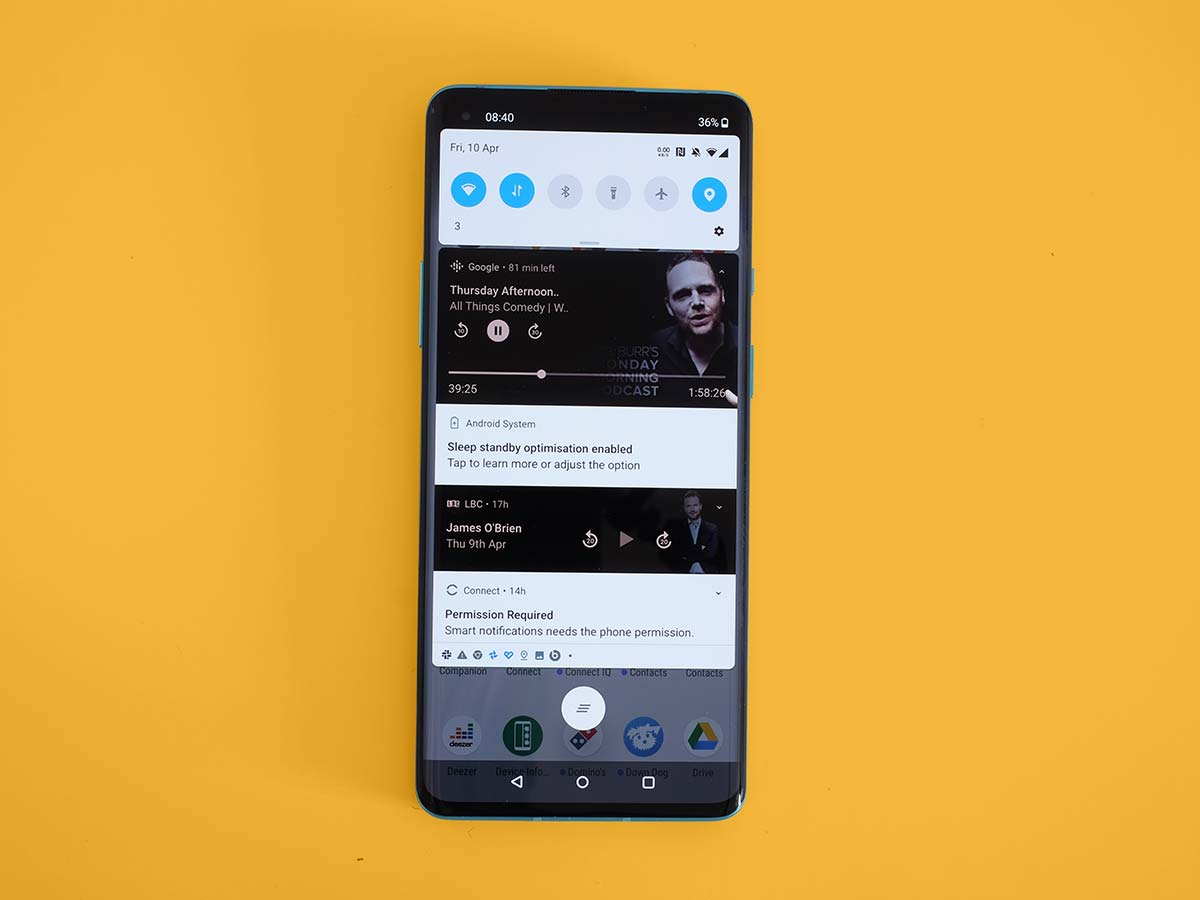 The OnePlus 8 Pro has a lot of upgrades, but we'd argue the OnePlus 7T Pro was actually a better phone for movie-watching. Fling all the tech you like at an app like Netflix, there are unassailable benefits to a big phone screen that doesn't have any notches or holes, like the OnePlus 8 Pro's 4mm disc of black.
Still, in just about every other respect the OnePlus 8 Pro screen is up to speed with the most expensive phones around. This is a 3140 x 1440 pixel OLED display with every tech spec you could ask for. It's rated at 1300 nits peak brightness, and is clear enough to watch a movie off while outside in the blazing sun.
Annoyingly, the screen brightness is capped in the camera app to avoid overheating when you take pics. And that's the best practical use for an ultra-bright screen. The screen supports HDR10+, and really does have both the brightness and the contrast needed to make HDR worthwhile. This is also a 120Hz screen, meaning the image can refresh twice as many times per second as the norm, for much smoother-looking scrolling.
OnePlus goes further than most in making this feature useful too. The OnePlus 8 Pro has a feature called MEMC, which creates extra frames when you watch movies to make them look as if they were shot at 120fps. This is the same feature we turn off at our parents' houses when we go back home at Christmas, but it's there for those who want it.
We tested it out with Netflix and, honestly, didn't notice that much of a difference. There's none of the off-putting "soap opera effect" seen in TV motion interpolation, the fancy name for the made-up frames.
OnePlus also puts pro-style screen modes at your fingertips, with colour settings designed to match industry standard profiles. As ever, pick the one that looks best to your eyes.
Performance: Fresh Oxygen on tap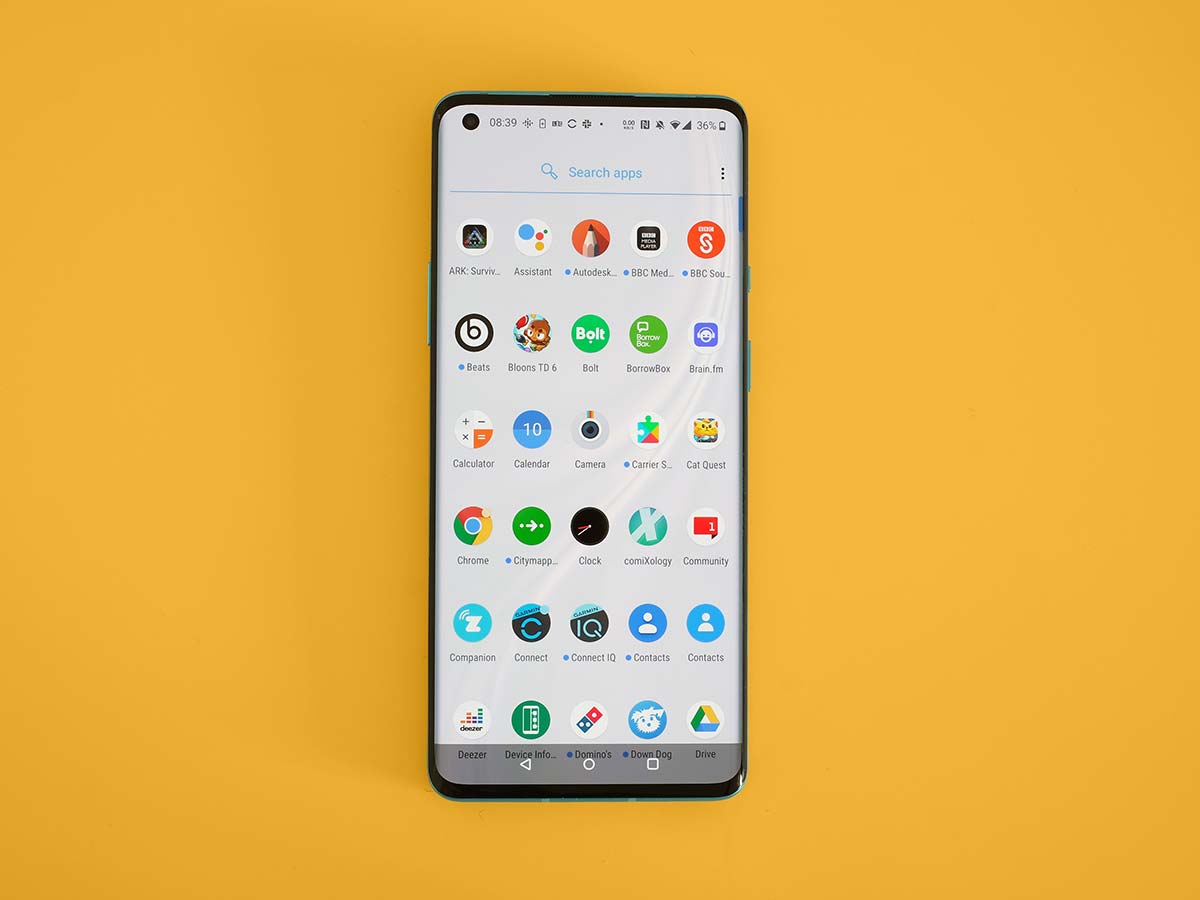 One part of the OnePlus strategy has stayed the same over the years. Buy one of its top-end phones and you can be sure to get one of Qualcomm's top-end processors. The OnePlus 8 Pro has the Snapdragon 865, better than the CPU of the Google Pixel 4 or even the Samsung Galaxy S20 Ultra 5G. It is, as of April 2020, the best brain an Android phone can get.
This is paired with the latest LPDDR5 RAM, which flings around data at 17GB a second. Android 10 runs perfectly, as do all the games that can show the limits of a lower-end mobile, like ARK: Survival Evolved.
We have noticed the OnePlus 8 Pro gets a little hotter than most of the phones we reviewed recently. But as it arrived during a particularly warm spell in London, this may not be OnePlus's fault. There are no major changes in the OxygenOS software either.
This is a distinct but mostly clean-looking interface, one that offers lots more customisation than vanilla Android, as well as core elements like a dark mode and stats for how you use (and misuse) your phone each day. You can also, for example, change app icon shapes and even the animation that accompanies the fingerprint scanner unlock.
OnePlus has gone mainstream, but there's still plenty for tech nerds like us.
Camera: it's all gone a bit sepia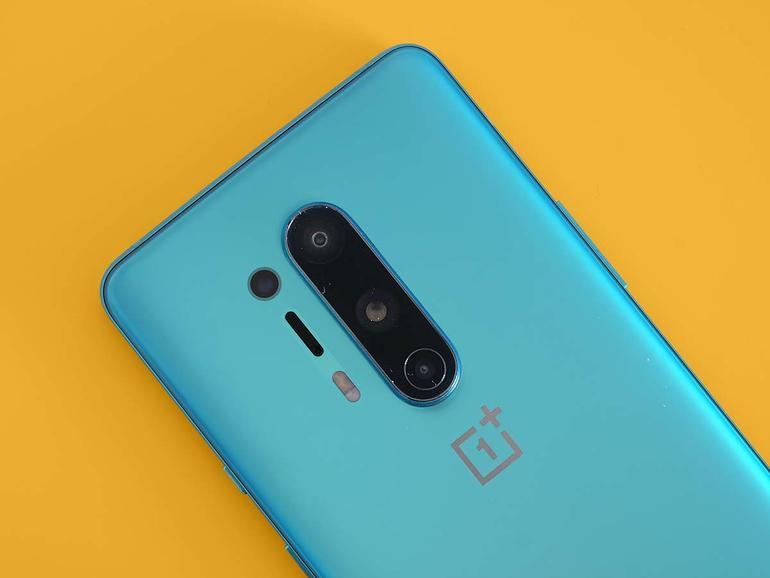 The OnePlus 8 Pro does not have as advanced cameras as most of the other high-price "pro" phones. OnePlus's argument: the camera hardware is designed to reflect how its fans use the phones. With wireless charging, we were convinced, but less so here.
The OnePlus 8 Pro does not have a particularly brilliant zoom, and OnePlus has added a colour filter cam to knock the total up to four rear cameras. This is apparently a must-have badge of approval these days.
The fourth camera shoots down OnePlus's own argument, because we can't imagine why anyone normal would want a Photochromic camera like this one. We wouldn't be surprised if 50% of OnePlus 8 Pro owners don't even figure out how to use it. Spoiler: you dig into the filter menu and scroll up to Photochrom.
A photochromic lens reacts to ambient light, reducing the amount that gets through to deal better with high light conditions. Sounds nice, but in this case it's completely pointless.
Modern phones are already highly optimised to deal with very challenging light contrast scenes — hello HDR — and as the sensor behind the lens is a crappy 5-megapixel chip your images don't look good anyway. You end up with sepia-looking photos, scratching your head and wondering what OnePlus was thinking.
Thankfully, the OnePlus 8 Pro is good at other things. It is a bit of a macro photography star. You can take super-detailed close-ups, and the phone (like others) seems to revert to the 48MP ultra-wide camera when you flick the Macro switch in the camera app.
Its main camera sensor is also the same gigantic Sony sensor used in the Oppo Find X2 Pro. We get two great 48MP cameras for normal and ultra-wide shots, and the same 8MP zoom OnePlus used last time around. We had a chance to put the OnePlus 8 Pro up against the OnePlus 8 to see the difference. And as the OnePlus 8 also has the same primary camera sensor as the OnePlus 7T Pro, it's a solid indicator of the annual upgrade we get.
Big benefits include significantly better fine detail and clearer textures in the shadow areas of photos. 4K video is far sharper here than in the OnePlus 8, and there's more detail in your low-light Nightscape images too.
Nightscape is OnePlus's dedicated night mode. We like the OnePlus 8 Pro camera, particularly the unusually good macro mode. It is a real, if not mind-blowing, upgrade over last year's model. But now we're looking at an £800-plus phone, the so-so 8-megapixel zoom camera stands out. Not in a good way.
Battery:Warp-speed charging
The OnePlus 8 Pro has a 4510mAh battery. Once upon a time that would have seemed impossibly large, but at a time of high refresh rate screens, when 5000mAh batteries are quite common, that's no longer the case.
After using the phone for a week it seems clear OnePlus's focus was on charging tech, not making the phone last an incredibly long time between charges.
On a normal day without any jobs that required an hour or more of constant screen-on time, the 8 Pro might have 10-15% left by the late evening. And it's a little too easy to get to that point way before bedtime on your busier days.
The Oppo Find X2 Pro, reviewed a short time before the 8 Pro, lasts significantly longer. You'd better keep the charger handy for emergency top-ups. They, at least, won't take long. The included charger gets you from flat to 50% charge in under 25 minutes. And, in case you skipped the first part of this review, the new OnePlus wireless charger won't take all that much longer.
The OnePlus 8 Pro also supports reverse wireless charging, but as the phone itself needs every drop of juice you probably won't use it too often.
OnePlus 8 Pro verdict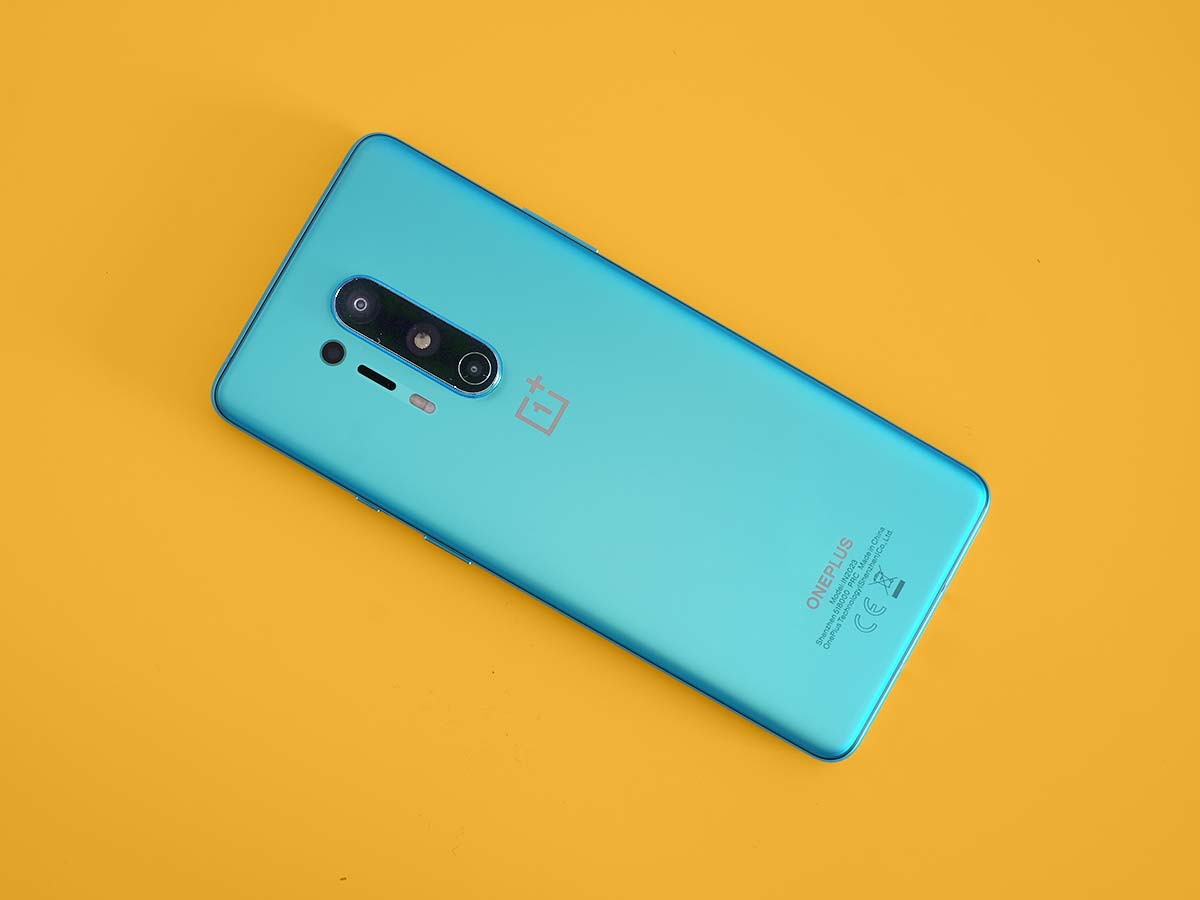 The 8 Pro sees OnePlus get over an awkward hump.
Expensive OnePlus phones are hard enough for long-term fans to swallow, and 5G has only made it more of a throat clogging issue. We have to pay £100 more this year. You do get other benefits besides 5G, like water resistance, wireless charging and a couple of top-quality cameras on the back.
Is it worth the extra cash? Yes, just about.
However, as the price of OnePlus phones carries on rising, we have to be more critical about the bad bits. Other high price phones last longer between charge and rivals are much better at taking photos of other people's pets, which these days is more important than being able to make phone calls.
Tech specs
| | |
| --- | --- |
| Screen | 6.7-inch 3168 x 1440 OLED |
| RAM | 8/12GB |
| Storage | 128/256GB |
| Processor | Snapdragon 865 |
| Camera | 48/48/8MP PLUS 16MP front-facing camera |
| Dimensions | 165.3 x 74.35 x 8.5mm |
| Weight | 199g |
Stuff Says…
It may not have the out-of-this-world cameras of some other "Pro" phones but this is one of the most sensible big-screen 5G buys
Good Stuff
Good macro photos
Has 5G
Bad Stuff
Battery life isn't the best
Poor zoom camera