Philips 55OLED807 review: much more than +1
Mid-tier OLED excellence, with additional Ambilight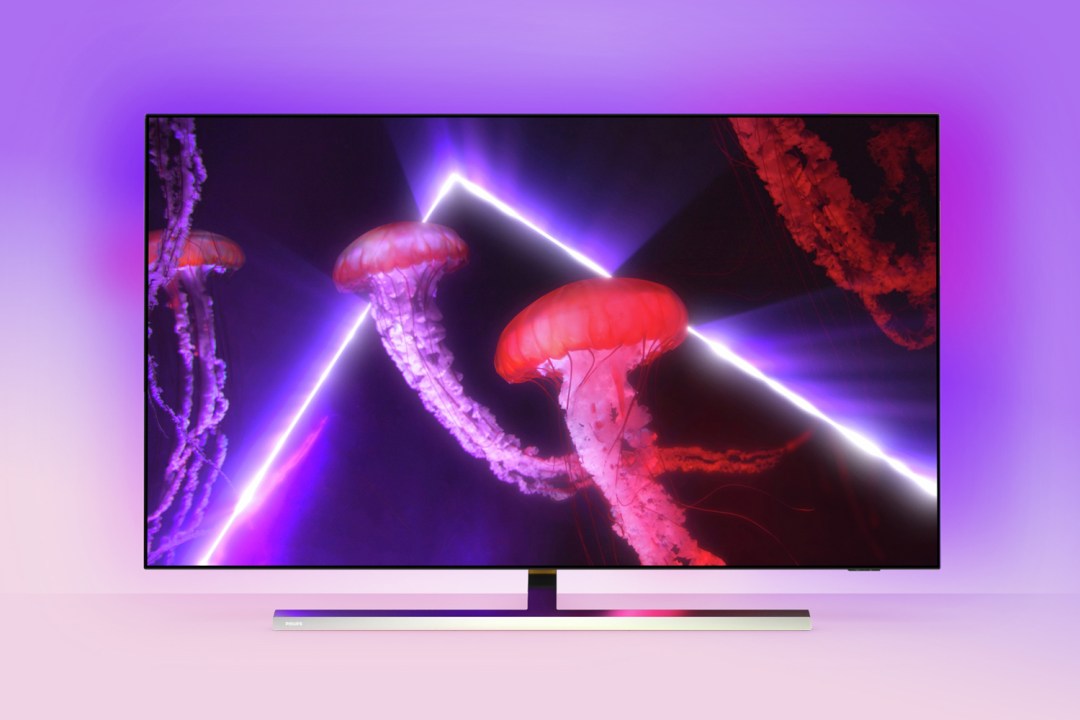 With last year's OLED806, Philips established itself as something of a hero in the area where 'affordable OLED TV' meets 'high-performance OLED TV' – and the subsequent acclaim was basically universal.
So for the OLED807, all Philips has to do is knock it clean out of the park again. No pressure, then.
Design and build: thin/not thin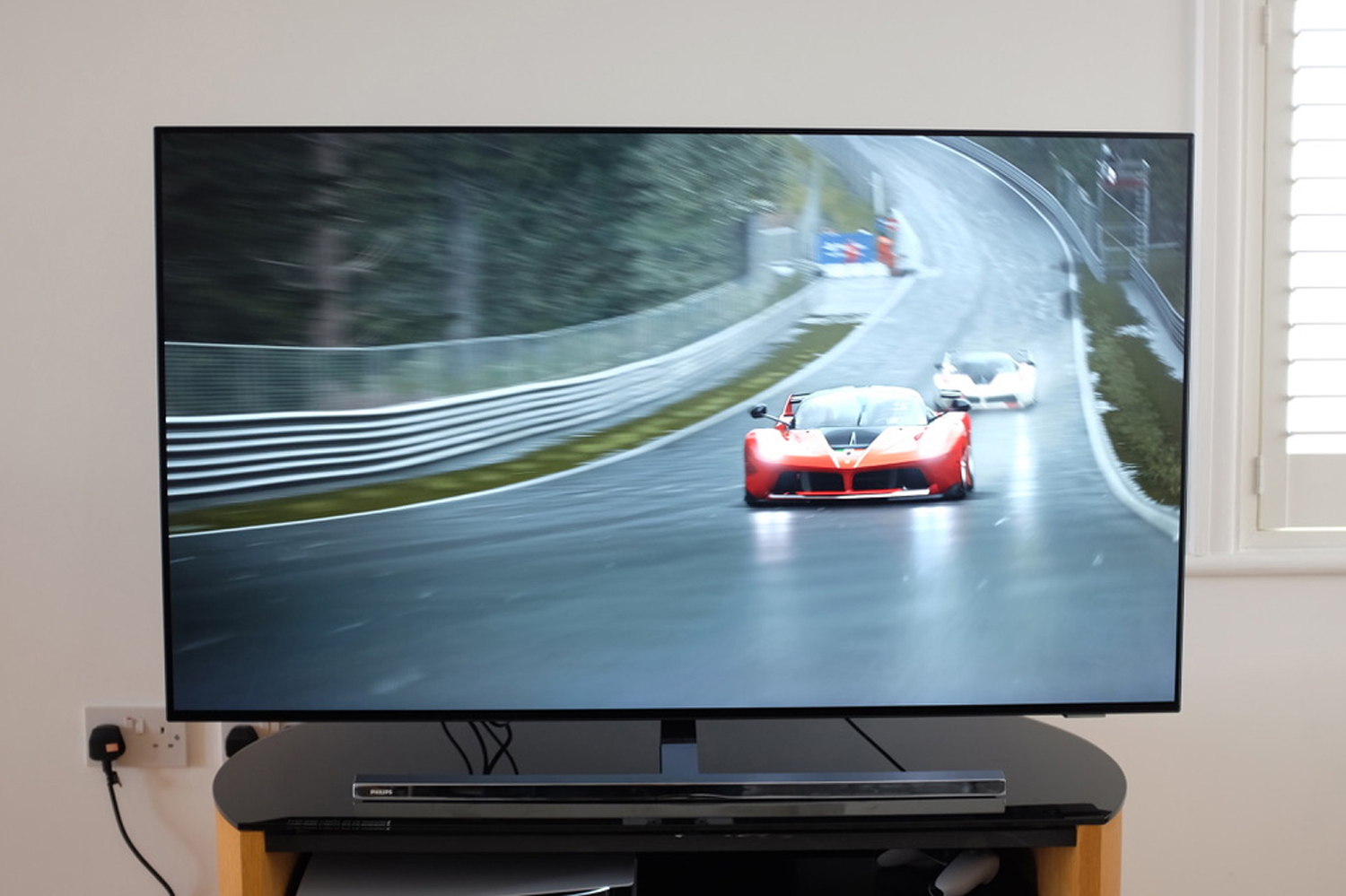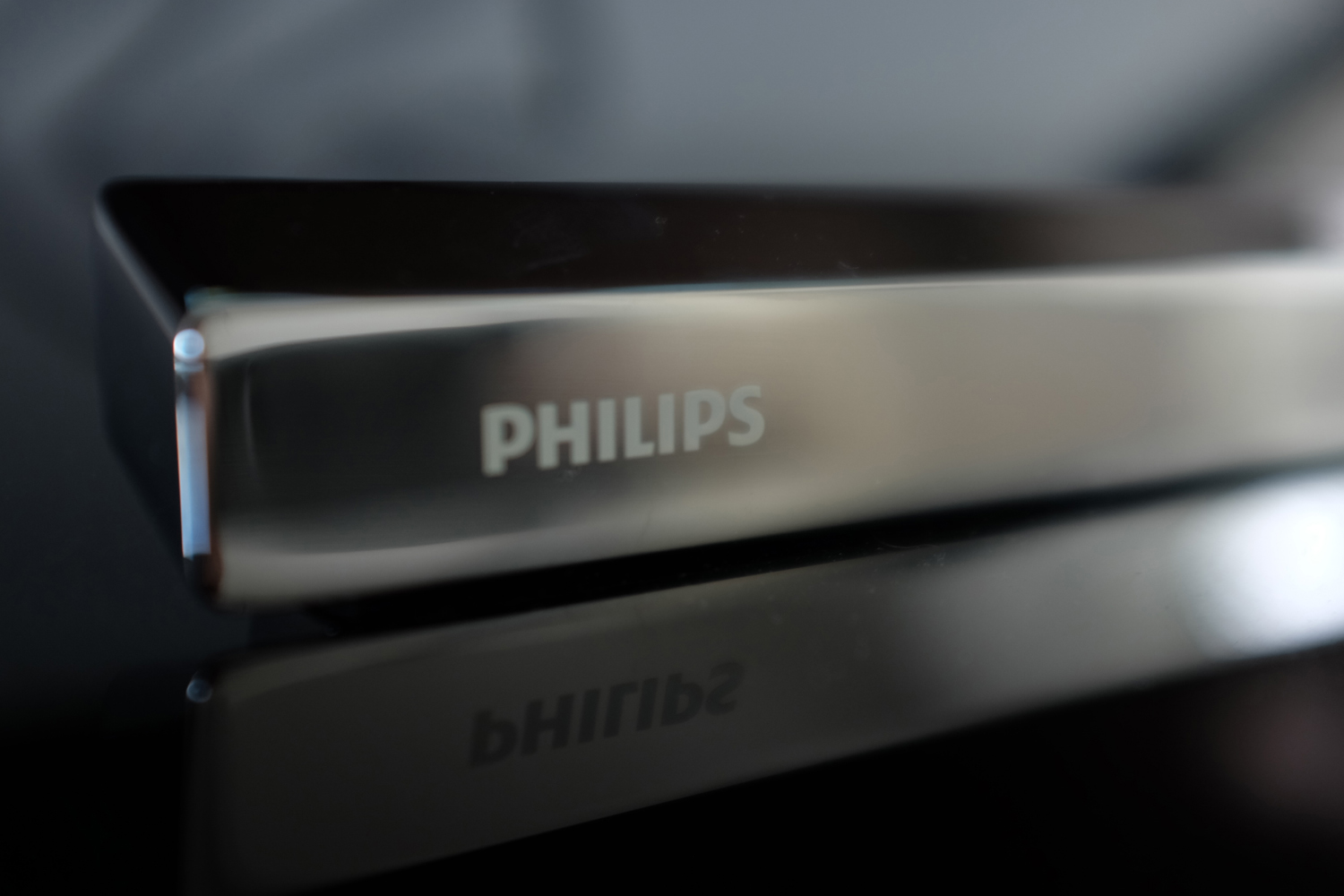 Despite its affordable nature, the 55OLED807 is a nicely designed, well turned-out television that shows no signs of having been built down to a price. All four of the bezels surrounding the screen are brief, and the plastics they and the majority of the rest of the chassis are built from feel perfectly robust.
Not only has Philips chromed the chunky T-bar on which the OLED807 stands, it has added some swivel adjustment – so changing the orientation of the screen no longer means having to pick it up from the surface it's standing on.
Most OLED TVs only have a little area of that supernatural skinniness that's so alluring about the technology – and sure enough, when seen in profile the 55OLED807 is only thin for the top portion of its screen. The rest of the time it's almost 7cm deep, which is an unfashionable measurement by anyone's standards.
Still, at least all its physical inputs (except for mains power) are behind a clip on/off panel that works well for cable management. Besides, Philips has a good reason to have made the OLED807 as deep as it has…
Features: USP me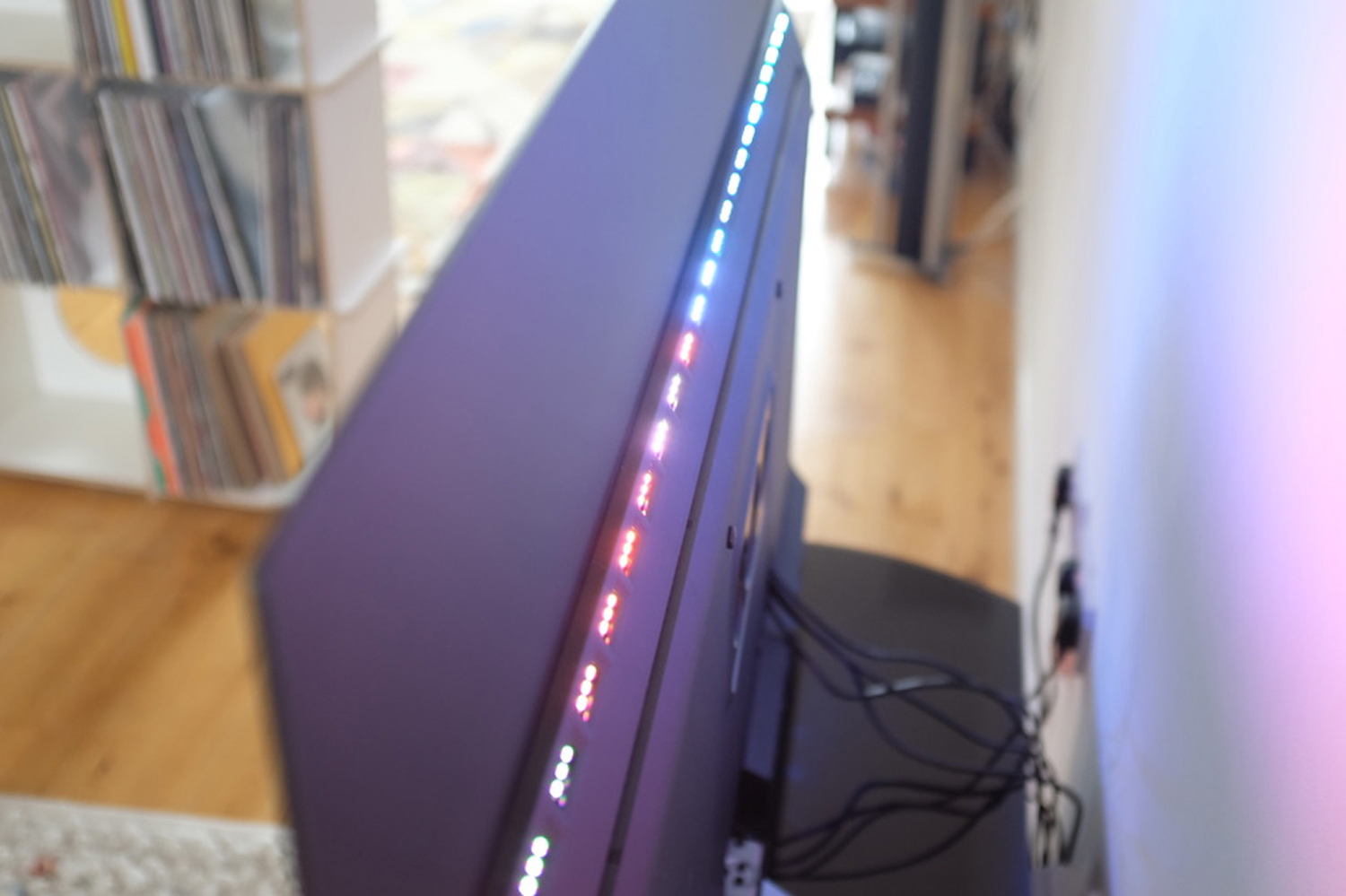 Unique Selling Points are hard to come by where televisions are concerned – but Philips has one, and it goes some distance towards making the 55OLED807 such a compelling proposition: Ambilight.
Philips introduced Ambilight almost 20 years ago, and our very erudite explanation of what's what with Ambilight technology can fill you in if you're unaware of its talents. Be assured, the four-sided Ambilight integrated into the rear of the OLED807 works an absolute treat – pictures look larger and more immersive, and eye-strain is reduced too. As usual, it's well worth having.
Elsewhere, the 55OLED807 has the sort of feature set you'd expect from a TV at this sort of money. Its 4K screen is one of LG's latest 'EX' panels, designed to offer as much as 30% more peak brightness than previous OLED panels could muster. It's compatible with every mainstream HDR standard, including Dolby Vision and HDR10+ – not quite a Philips USP but very unusual nevertheless. It has a stack of physical inputs, most significant of which are the four HDMI sockets – all four are ARC-enabled, and two of them are at HDMI 2.1 standard. So your next-gen console's clever features – 4K@120Hz, FreeSync Premium, VRR, ALLM and all the rest – can be fully exploited. One of those 2.1 sockets is eARC-enabled, too.
Twin TV tuners, dual-band wi-fi, Bluetooth 5.0 connectivity, three USB sockets (so recording to HDD is no problem), a headphone socket, digital optical output… if your home cinema system is too extensive for the OLED807 to accommodate, it might be time to think about thinning it out a bit.
Interface: menus menus everywhere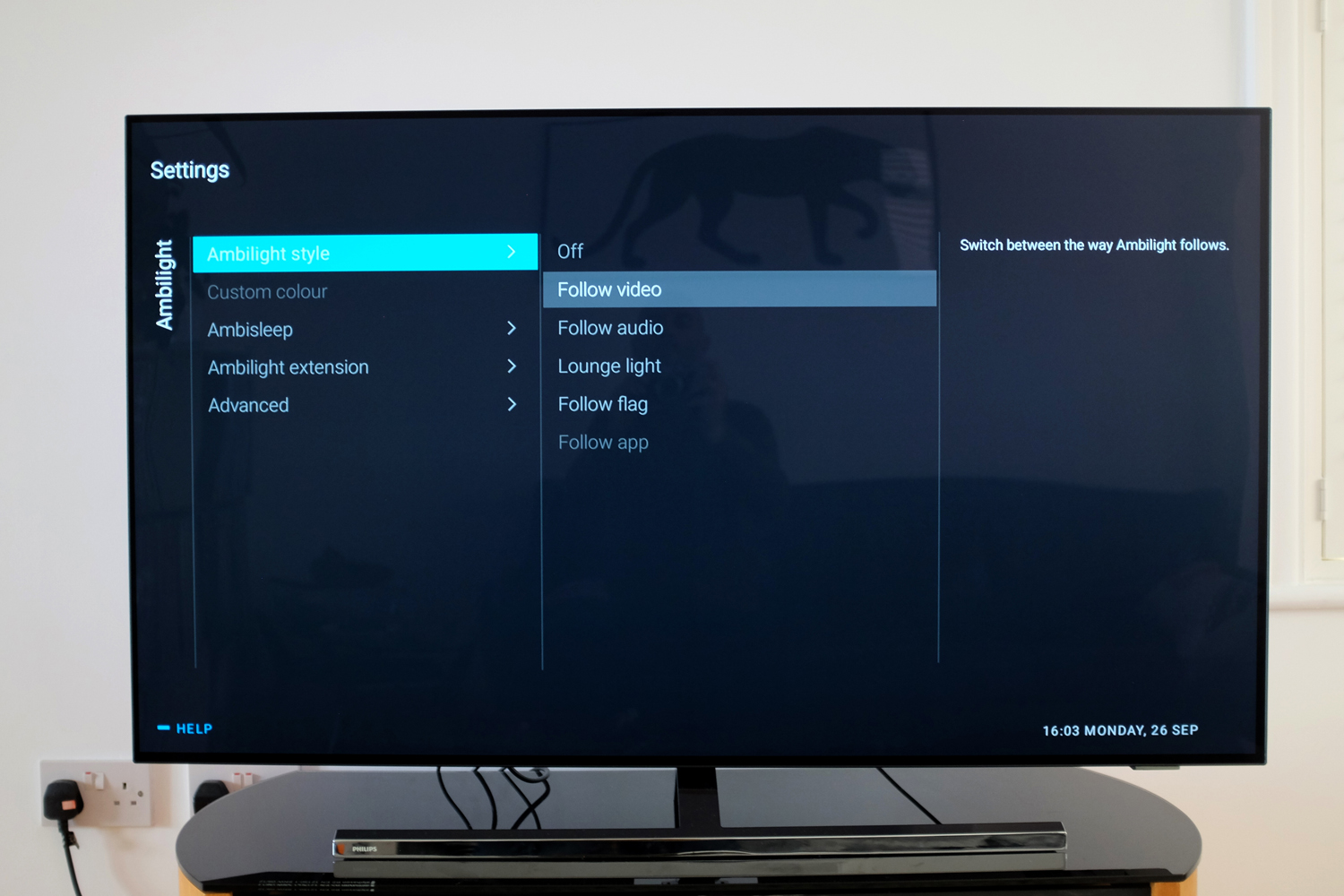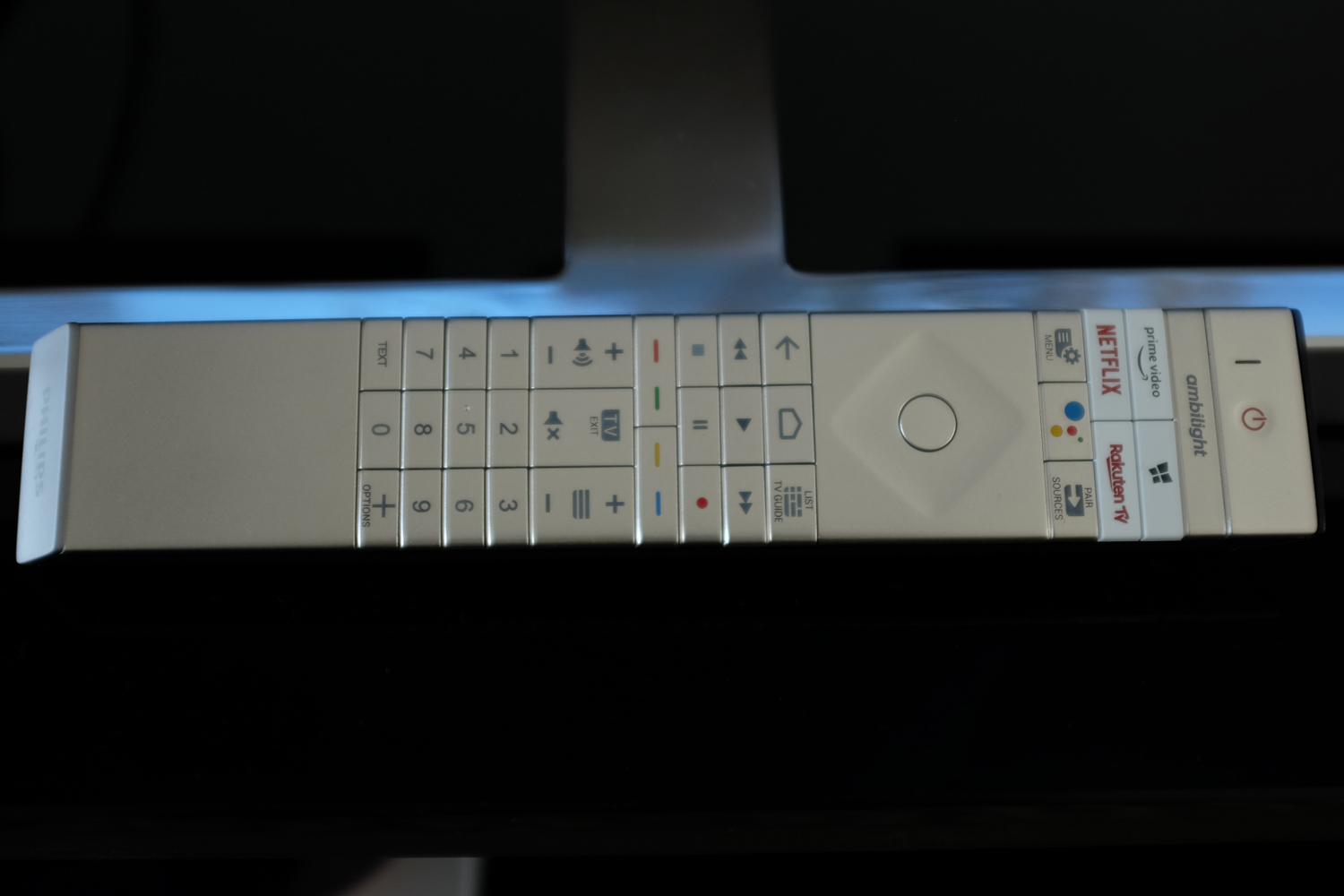 Of course, for every great USP there seems to be a slightly less desirable equivalent – and with Philips televisions, it continues to be the depth, complexity and generally relentless nature of their setup menus. Do you want a TV that looks great straight out of the box? Or that can be made to look its best after a few minutes cruising its menus? The OLED807 is probably not for you.
There are hard yards to be put in here – especially when it comes to getting motion control just so – and if you're not up for it you'll never see what the OLED807 is capable of. Noise reduction, colour balance… you name it, you'll need to properly investigate and understand what your options are.
At least the remote control Philips provides is up to the task. It's comprehensive, reasonably legible and backed with a nice slice of sustainable Muirhead leather – so you can navigate your endless setup menus in comfort. Google Assistant is built-in, too, if you prefer the sound of your own voice.
The smart TV interface here is Android, v11. It's not very customisable and it is quite shouty, but the app selection is extensive. And Philips has managed to make it stable, too, which can't be said for every other brand using Android TV.
Performance: brighter than before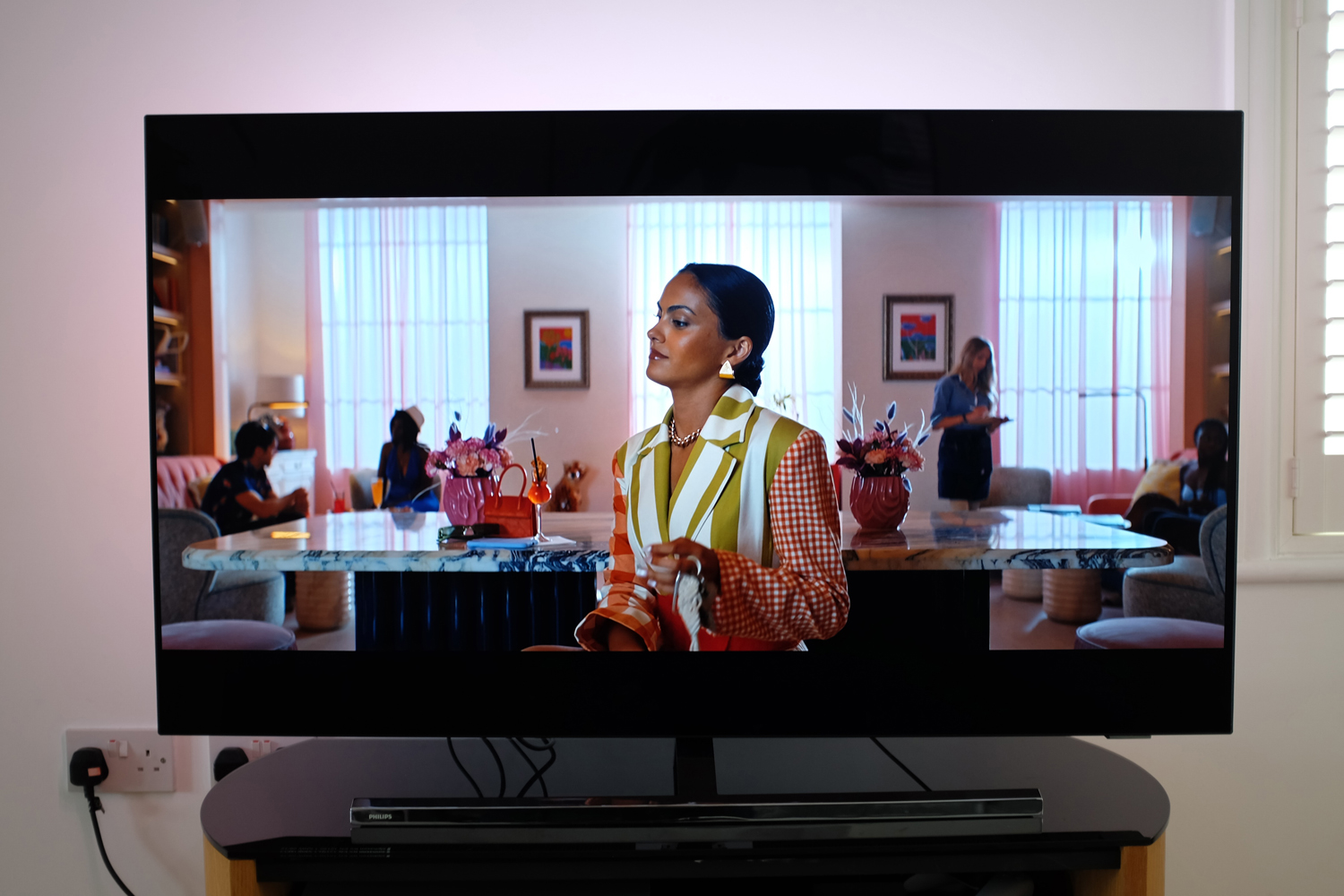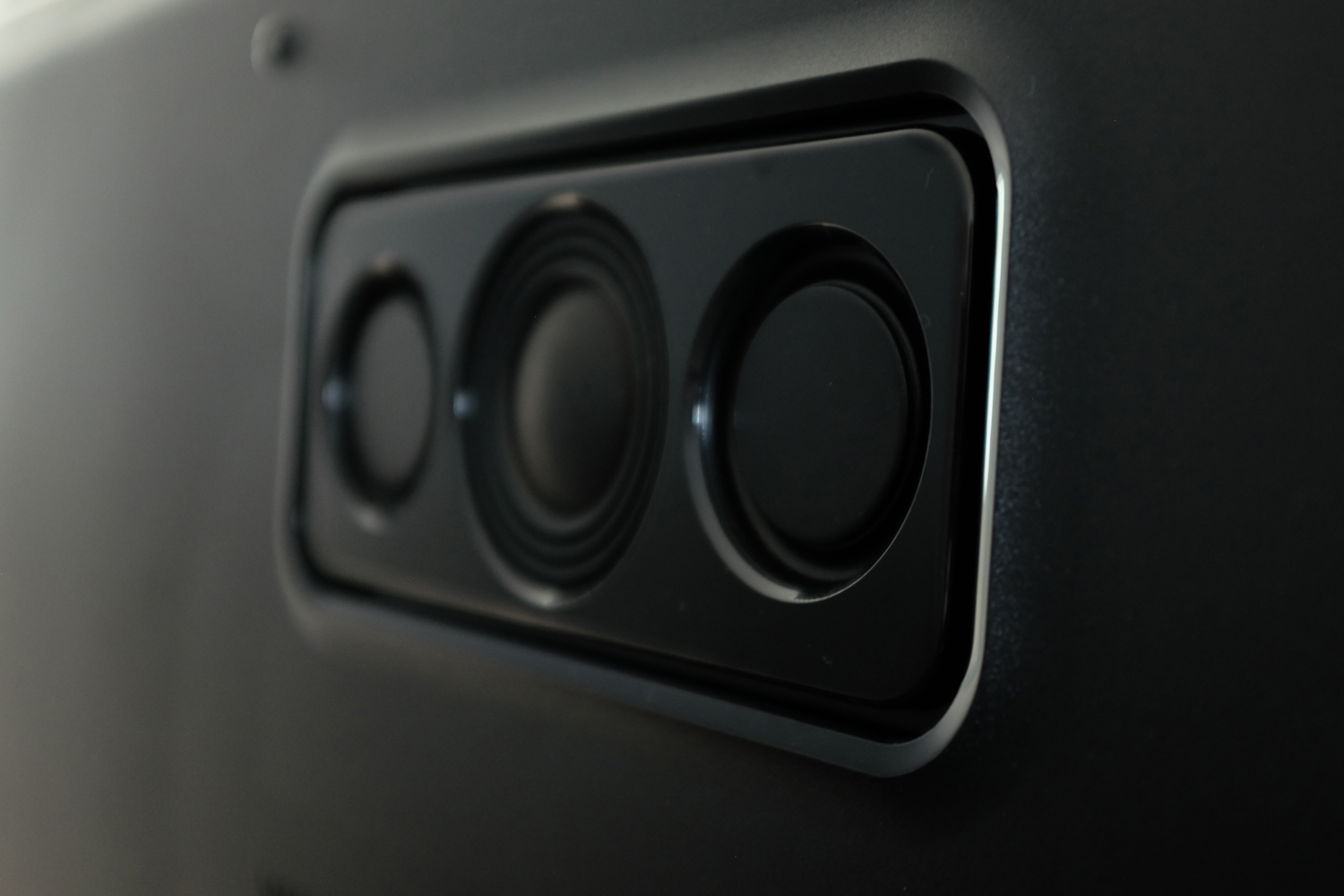 There's a quad-core chip in charge of the OLED807 – it's the sixth generation of Philips' P5 processor. In combination with that nice bright 'EX' panel, it's responsible for what is one of the best-performing pound-for-pound televisions around.
Give the Philips a Dolby Vision-assisted, Netflix-derived stream of Do Revenge and the brighter panel makes its presence felt right from the off. Even small areas of light in darker overall scenes have proper intensity, and larger white tones are absolutely packed with detail and variation. Allied to the predictably deep, dark black tones – themselves equally detailed and admirably resistant to crushing – contrasts are quite stark here.
The colour palette is extensive and naturalistic, too – which was not automatically the case with previous Philips TVs. Skin-tones, for example, are lifelike and convincing here, with ample detail regarding complexion and skin-condition available, where in the past Philips TVs tended to present them rather more aggressively, It makes for a far more confident and coherent picture in pretty much every circumstance.
Motion control is probably the area where you'll have to work hardest to get what you want from the OLED807 – but be assured it can be done. And once you've achieved the ideal setting, on-screen movement is smooth, controlled and expertly rendered – edges are drawn effortlessly, depth of field remains consistent. And the 807 manages all this without the sort of over-processed image quality that used to be the trade-off.
You have to go some to knock the Philips out of its stride. It can upscale 1080p so well you might be fooled into thinking it's native 4K, for example – and even with some 720p stuff it remains very watchable. There's a little picture-noise introduced, sure, and detail levels take a hit – but pictures are never less than believable.
Attach a games console to one of the appropriate HDMI sockets, switch to 'HDR Game' mode, and the good news just keeps on coming. Those inky blacks and newly intense white tones, the sky-high detail levels, the grippy motion control and the admirable depth of field are all in evidence. If switching modes means a smattering of picture noise is introduced, it's a worthwhile trade-off for low lag and rapid input response times. It might just be the case that Ambilight is at its most immersive and effective with games, even more than live-action stuff, too.
As far as sound is concerned, the OLED807 uses a subwoofer, four mid/high drivers and 70 watts of power to produce a 2.1-channel system. By the standards of TVs of this sort of size and price, it's a fairly composed listen – certainly it's got more, and better controlled, low-frequency presence than most. It does good work in the midrange, too, so dialogue is always distinct.
The top of the frequency range can get a little vague and airy, mind you, and there's a predictable shortage of overall dynamism. So while the OLED807 doesn't absolutely demand you go out and spend money on a soundbar to accompany it, it's nevertheless the sensible thing to do.
Philips 55OLED807 verdict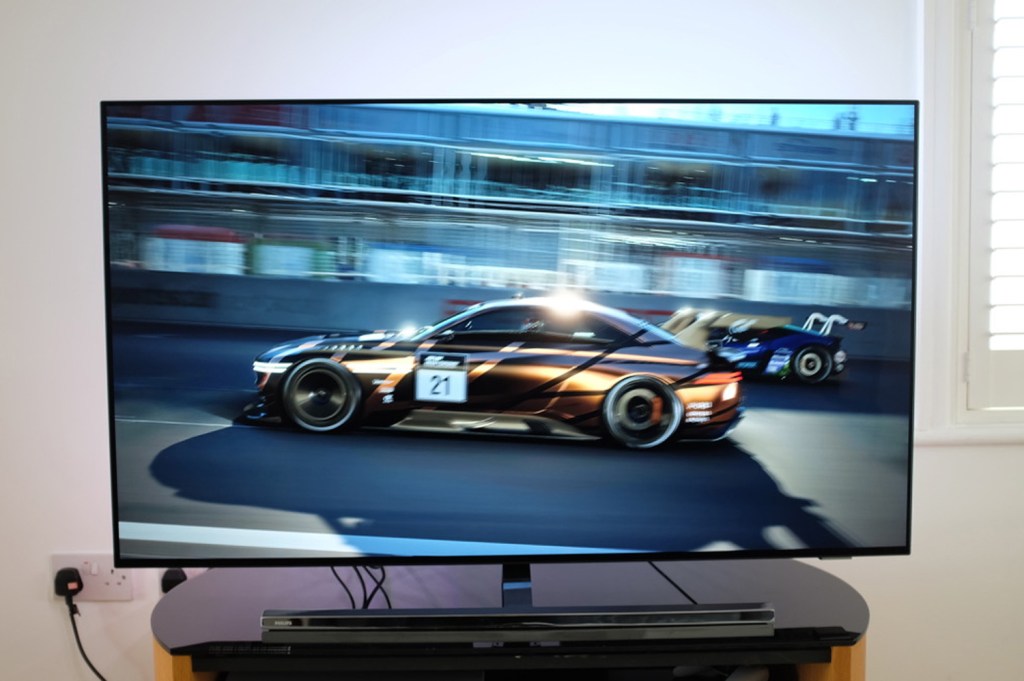 Yes, it's still a Philips TV – your first hour or two deep in the set-up menus will tell you that.
But it's also still a Philips TV – and from the profoundly impressive nature of its native 4K HDR images to the brilliance of its Ambilight feature, it'll be a long time before you stop being impressed. And then you can glance at your receipt, and be impressed all over again.
Stuff Says…
That clanging noise you can hear is Philips throwing the Midrange OLED TV gauntlet down
Good Stuff
Great picture quality in almost every circumstance
Competitive build, finish and specification
Ambilight is always worth having
Bad Stuff
Interminable set-up menus
Android TV ain't the greatest
Sounds a bit hesitant in the upper register
Philips 55OLED807 technical specifications
| | |
| --- | --- |
| Screen size | 55/65in |
| Resolution | 3840 x 2160 |
| HDR | HDR10+, Dolby Vision |
| Inputs | 2x HDMI 2.1, 2x HDMI 2.0, 3x USB, 802.11ac Wi-Fi, Bluetooth 5.0, digital audio, headphone out |
| Smart TV OS | Android TV |
| Weight | 18.3kg (panel only) 21.4kg (panel + stand) |
| Dimensions | 1225x701x68mm (panel only) 1225x771x236mm (panel + stand) |