Raspberry Pi Zero W review
The teeniest, tiniest DIY computer board around gets a very welcome wireless upgrade
Things you can buy for a tenner: two pints of beer (or three if you live outside of London). A one month Netflix subscription. Two copies of the world's greatest gadget mag.
A whole computer, though? Yep, it's possible.
The Raspberry Pi Foundation has been pumping out tiny DIY micro-PCs for half a decade now, and after surprising the world with the shrunken-down Pi Zero last year, it has gone one better for birthday number five.
Enter the Pi Zero W – the W stands for Wireless, don'tcha know. It's just as tiny as the original Zero, only now it has Wi-Fi and Bluetooth built-in too. And that's a very, very good thing indeed.
RASPBERRY PI ZERO W DESIGN & BUILD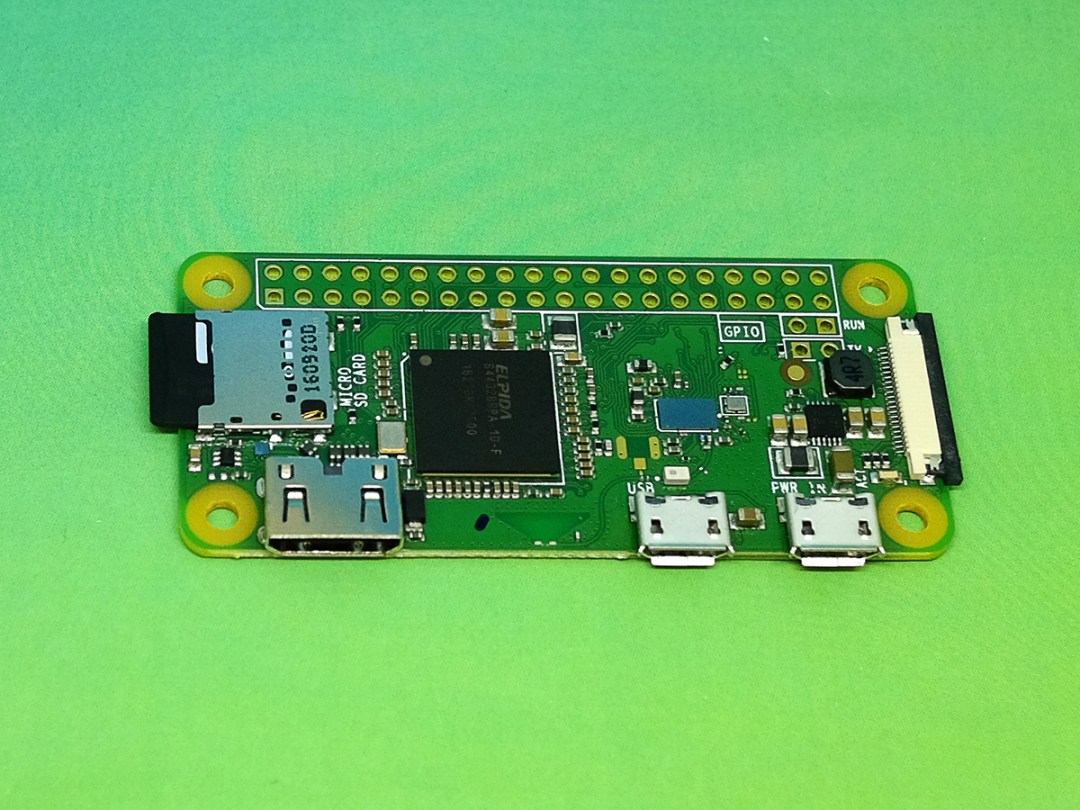 To call the Pi Zero W credit card size would be unfair – your Amex or Visa looks positively portly next to one of these.
At a miniscule 65x30mm, you shouldn't struggle to squeeze the Pi Zero W into whatever DIY computer project you have in mind. That circuit board still has room for a 1GHz, single-core Broadcom CPU, 512GB of RAM and a wireless chip, though.
As with the original Pi Zero, there's not a lot of room around the edges for connectivity. You get two micro USB ports and a mini HDMI port, but that's about it. There are no analogue audio or composite video outputs, like you get on the bigger Raspberry Pi, but you could add them if you're handy with a soldering iron.
One of those usb ports will provide power, too – so you've basically only got one free to use. You'll want to invest in a powered USB hub if you don't have a Bluetooth keyboard and mouse handy – the Pi Zero W can't deliver a huge amount of power on its lonesome.
There's an integrated camera interface (CSI) in case you wanted to add the official Raspberry Pi camera kit, but there's no display connector for the official display. The 40-pin GPIO header is present and correct, but the pins aren't fitted. You'll need to solder them on if you plan to use them.
Bluetooth 4.0 and 802.11n Wi-Fi (on 2.4GHz only) might not be cutting edge, but you honestly won't notice that here – just having it all built onto the circuit board out of the box is a massive convenience.
You'll also need to add an 8GB microSD card before you can start experimenting with code.
RASPBERRY PI ZERO W CASE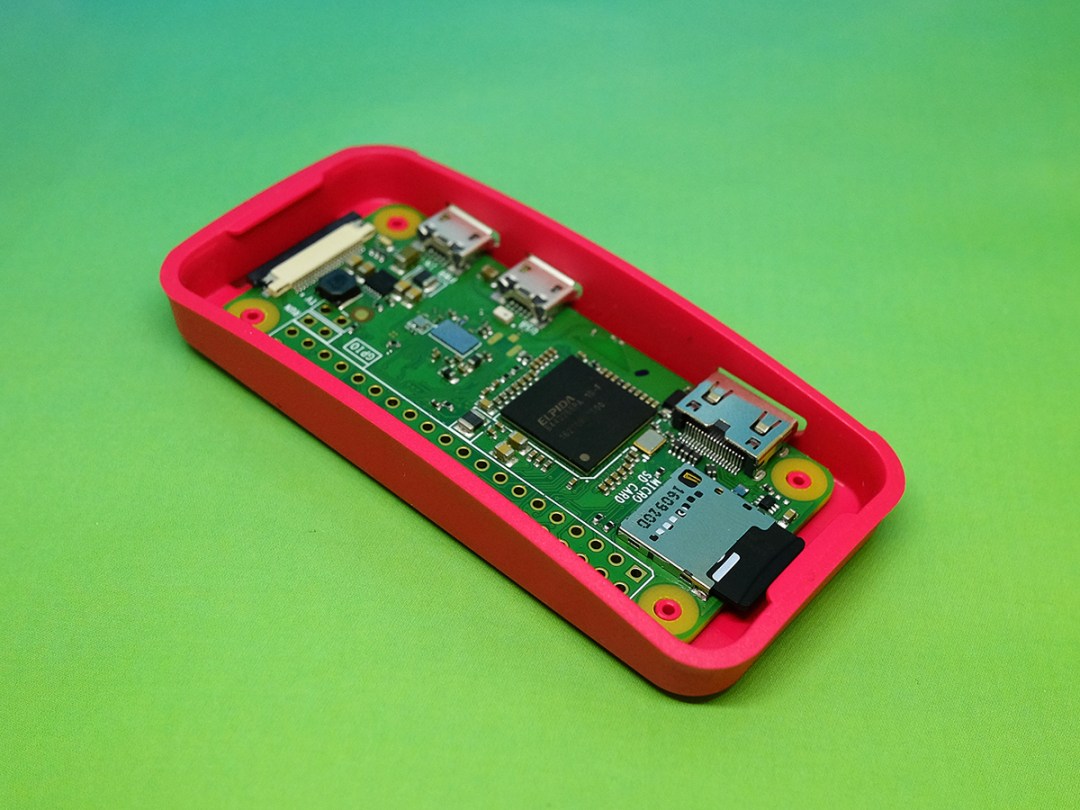 Every iteration of Raspberry Pi has had an almost never-ending supply of 3D printed cases, but the Pi Zero W has one that's actually official.
It's compact, holds the board in place firmly, and protects its ports from accidents. There's even a choice of case lids, in case you want to run any wires to the GPIO pins or feel like adding the camera.
The USB ports are clearly marked for power and data, in case you weren't sure, but the mini HDMI port doesn't exactly sit flush to the case – which means the cable or adapter you're using can sometimes come loose.
You don't have to buy the Pi Zero W with the case, but it feels like a more cohesive kit if you do.
RASPBERRY PI ZERO W PERFORMANCE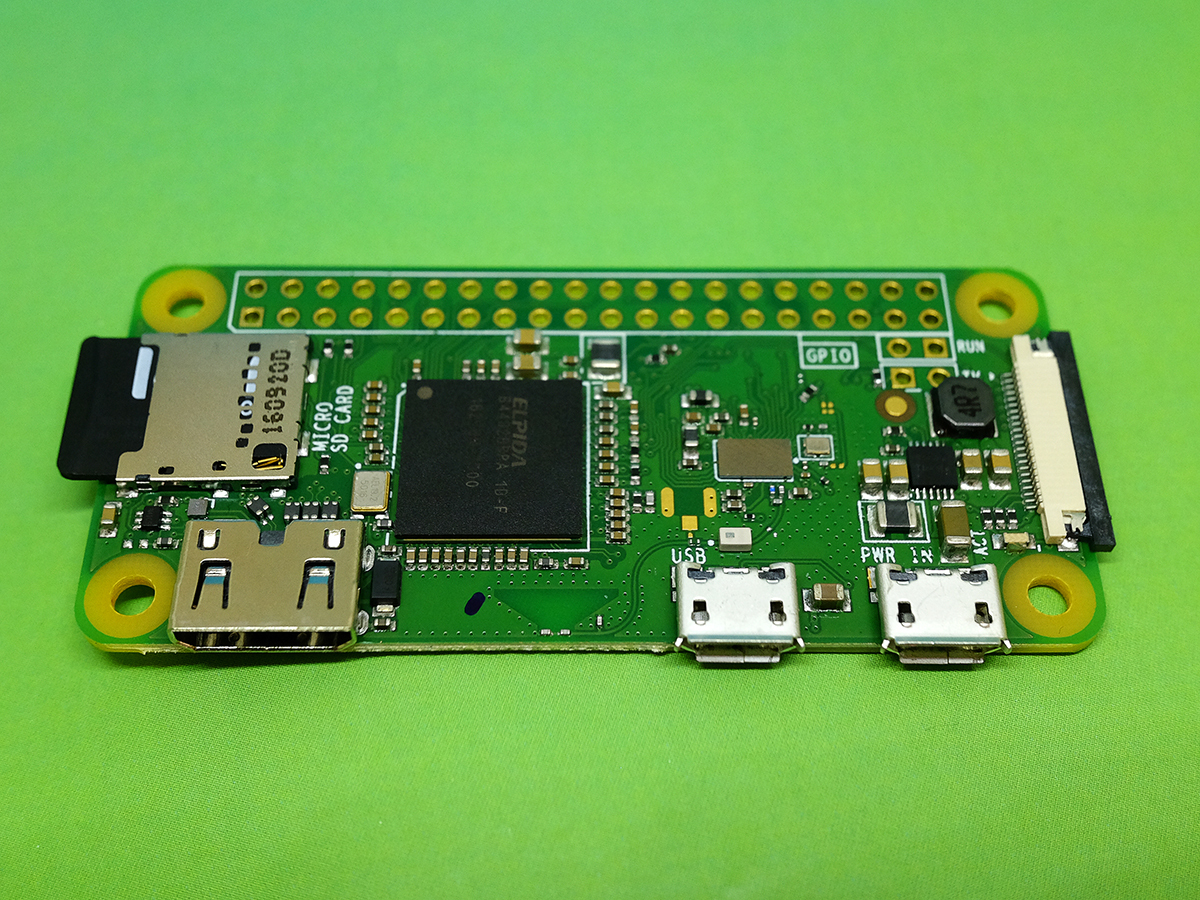 Let's be honest: the 1GHz, single-core CPU is not fast. Compared to the Pi 3's quad-core Cortex-A53, it's positively sluggish.
It takes little under a minute to reach the Raspbian desktop, and even media-heavy web pages can slow it down significantly. For pure number crunching, the Pi Zero W can be as much as 10x slower than a Pi 3.
Really though, it still puts in a great showing for a sub-£10 micro-PC. It's fine for most basic tasks, can play Full HD video smoothly, and has enough graphical grunt to play games as well. Minecraft isn't exactly smooth, but older titles (and emulators, which sit in a legal grey area) play perfectly.
If you're using one to control your smart home kit, create a digital display or some other single-use project, there's ample power here. It's also easier to run one of these on battery power, should you be so inclined.
RASPBERRY PI ZERO W PROJECT POTENTIAL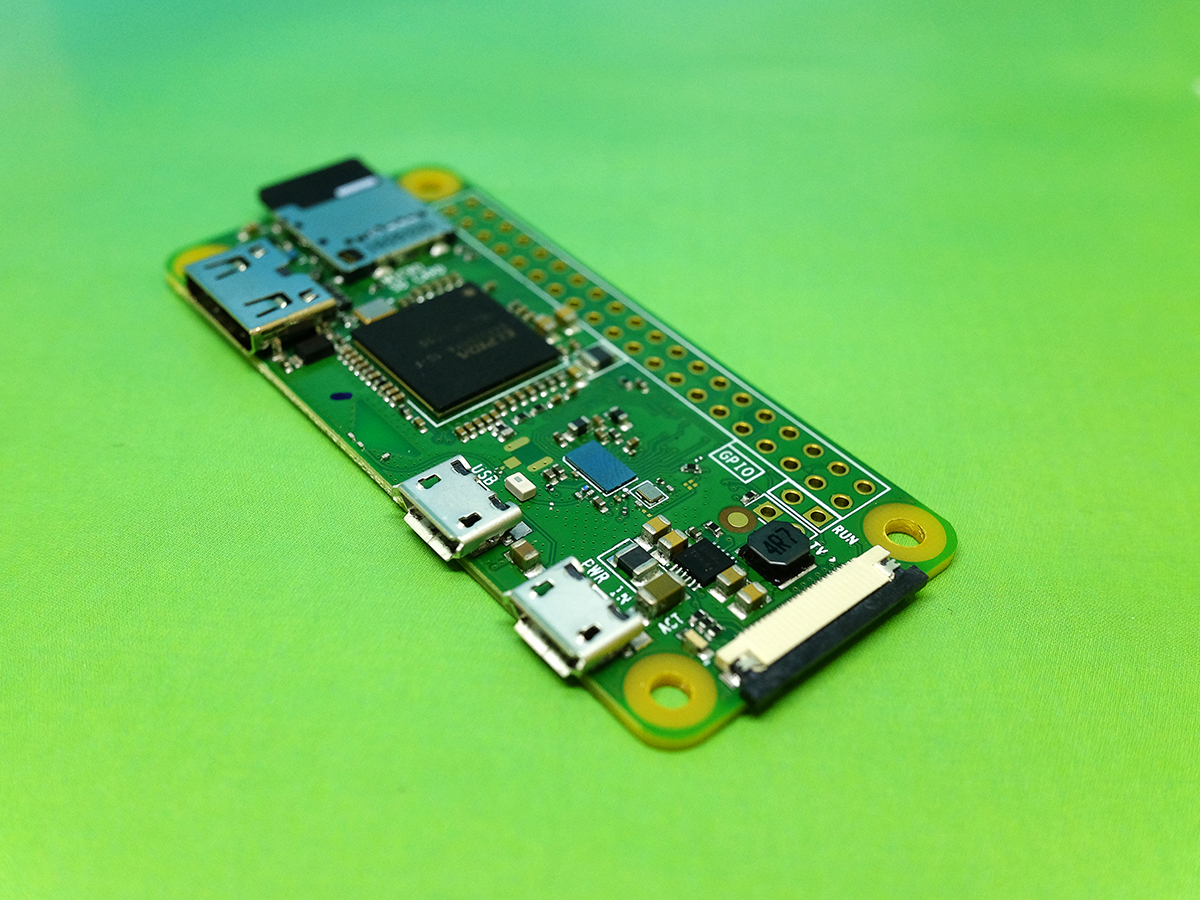 Really, that's the whole point of the Pi Zero W: it's as flexible as you want it to be.
Not having to attach a whole load of dongles, cables or accessories every time you want to tap in a few lines of code means you can fit one inside ever smaller pieces of tech, furniture or whatever else takes your fancy.
Temperature sensors to keep an eye on your greenhouse plants, doorbell cameras and news tickers spring to mind, but there are literally hundreds of projects already online, with step-by-step guides on how to make them.
It's here that many first-timers will get dissuaded, as it's time to actually type out lines of code, but the guidance is so good that there's sure to be an answer lurking somewhere on the web.
I'm already in the planning stages of turning our review sample into a miniature arcade cabinet – and I know next to nothing about code.
RASPBERRY PI ZERO W VERDICT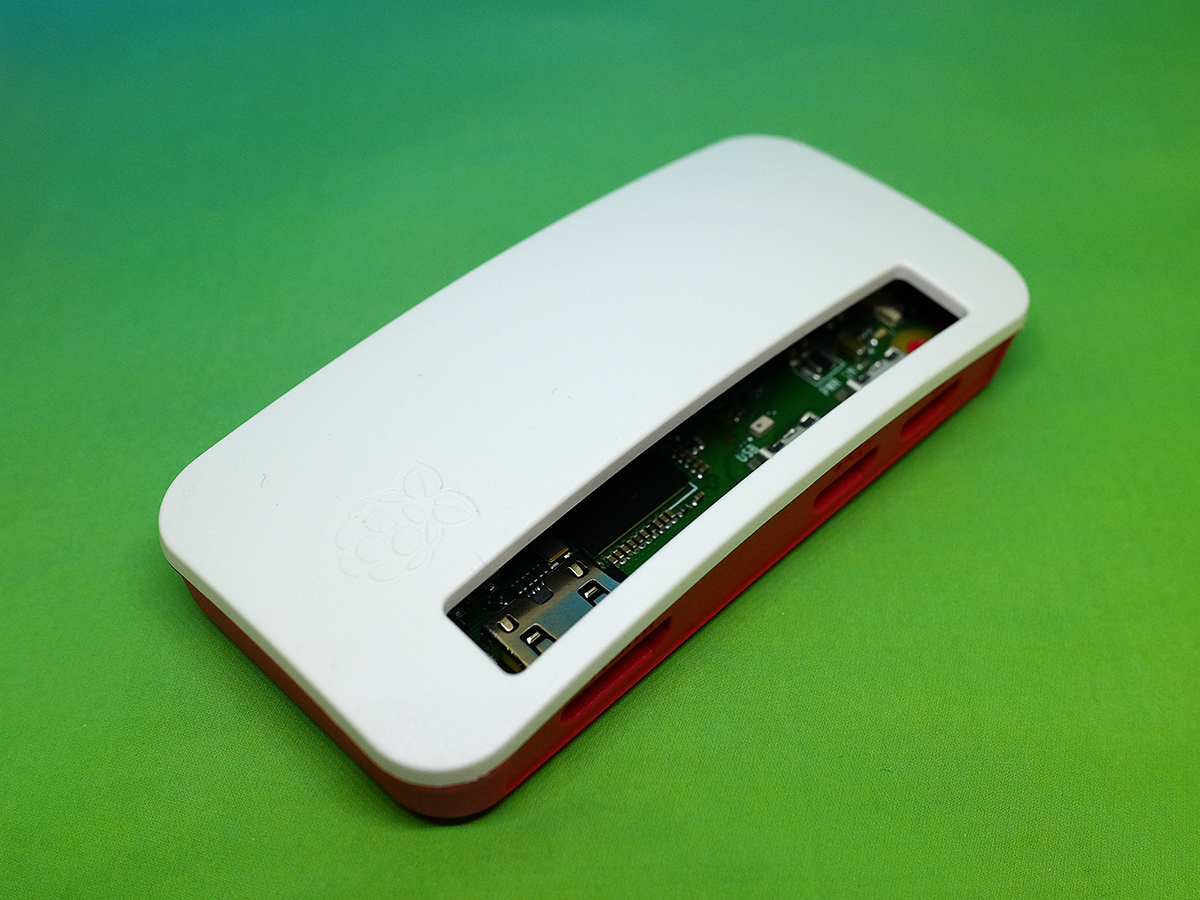 It might be nearly twice the price of the original Pi Zero, but when you're still getting change from a tenner, the Pi Zero W is fantastic value.
With no need to mess about with dongles, adapters and USB hubs, your Pi projects can be squeezed into much smaller places, and you can control them remotely.
OK, you're going to need to be handy with a soldering iron if you plan on getting more advanced, as you'll quickly run out of ports and performance. Once you start thinking about these bigger projects, the Raspberry Pi 3 suddenly looks like a more useful buy.
For the smaller stuff, though, the Pi Zero W is as good as it gets.
Tech specs
| | |
| --- | --- |
| CPU | 1GHz BCM2835 system-on-chip |
| MEMORY | 512MB RAM |
| STORAGE | microSD card slot |
| CONNECTIVITY | 802.11n Wi-Fi, Bluetooth, 2x microUSB, 1x mini HDMI |
| DIMENSIONS | 65x30x5mm, 9g |
Stuff Says…
The Pi Zero was already a fantastic entry into DIY computer programming, and these wireless add-ons just make it better.
Good Stuff
An absolute bargain
Small enough to fit almost anywhere
Powerful enough for plenty of tasks
Bad Stuff
Performance still lacking compared to Pi 3
You'll run out of ports for bigger projects