Realme X2 Pro review
X2 gon' give it to you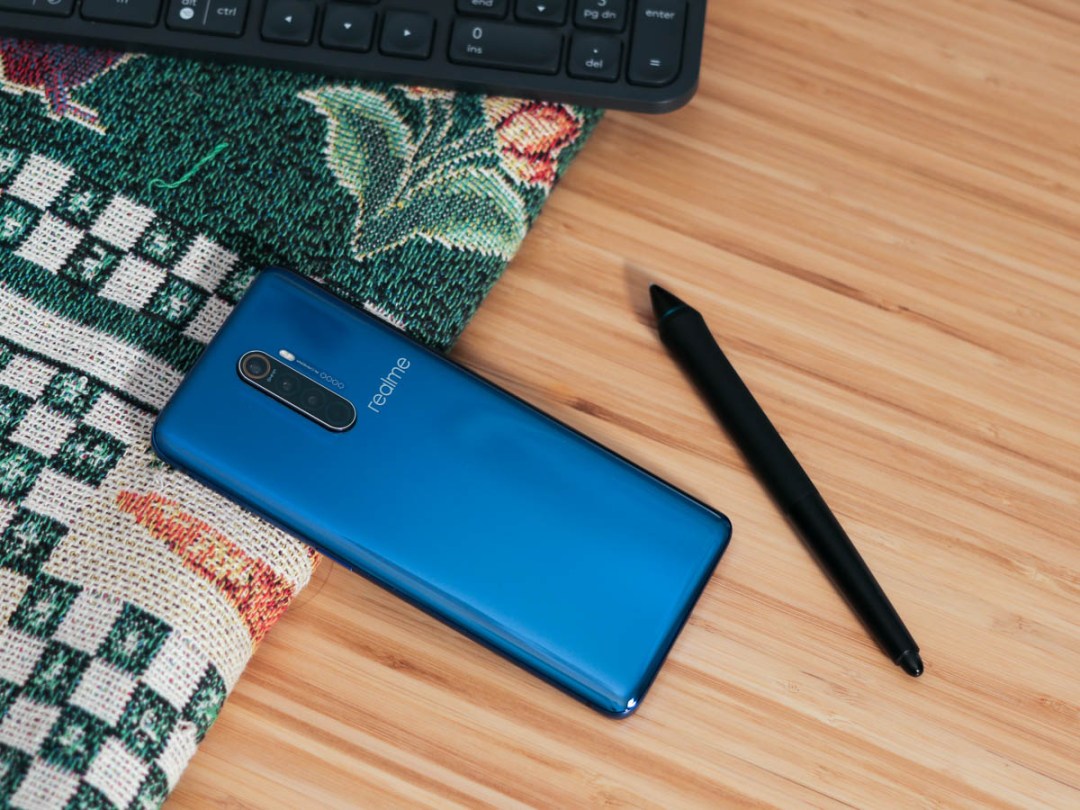 What is going on? A deluge of mega-powerful phones out-bargaining each other has appeared in the past few months, each phone toting flagship specs and a midrange price.
The latest, the Realme X2 Pro, is probably the best if all you care about is clout for your cash, even if its headline feature, that 68MP camera sounds more impressive than it is.
Realme's X2 Pro makes no sense; it's got a Google Pixel 4 and OnePlus 7T smooth 90Hz screen, the same processor as the ROG Phone II, as much storage as a Galaxy Note 10 Plus in its highest capacity version, faster charging and more combined pixels than any of the aforementioned phones and a starting price of… €399? What is going on…
Design: Feels better than it looks
Looking a lot like the Realme 3 Pro, the X2 Pro packs something of a midrange aesthetic, but the second we got it in our hands, we were won over by its feel. Cold glass, colder metal, all curved and melded into one another, the Realme X2 Pro feels great.
It's a bit beefy at 199g and 8.7mm thick but the very tall 6.5in, 20:9 screen and aluminium frame give it gravitas. On the front and back is scratch-resistant Gorilla Glass 5, the volume and power buttons pack decent tactility, plus there's a USB-C port at the base and a headphone jack too.
It isn't particularly elegant – the camera protrudes out of the back a bit clumsily – and there's a pretty fugly horizontal Realme insignia perpendicular to the camera surround.
On the plus side, there is a case in the box if you want to keep it fingerprint-free, and the phone ships with a pre-fitted screen protector for added peace of mind.
Meanwhile, the screen itself is a beaut. 6.5 inches of Super AMOLED display with up to 1000nits brightness and a 90Hz refresh rate – nothing comes close to it in the Realme X2 Pro's price range. The screen also delivers HDR10+ support and a bunch of colour modes too, as well as a dark mode to take advantage of the OLED's inky blacks.
UI and performance: Color oh no, power oh yes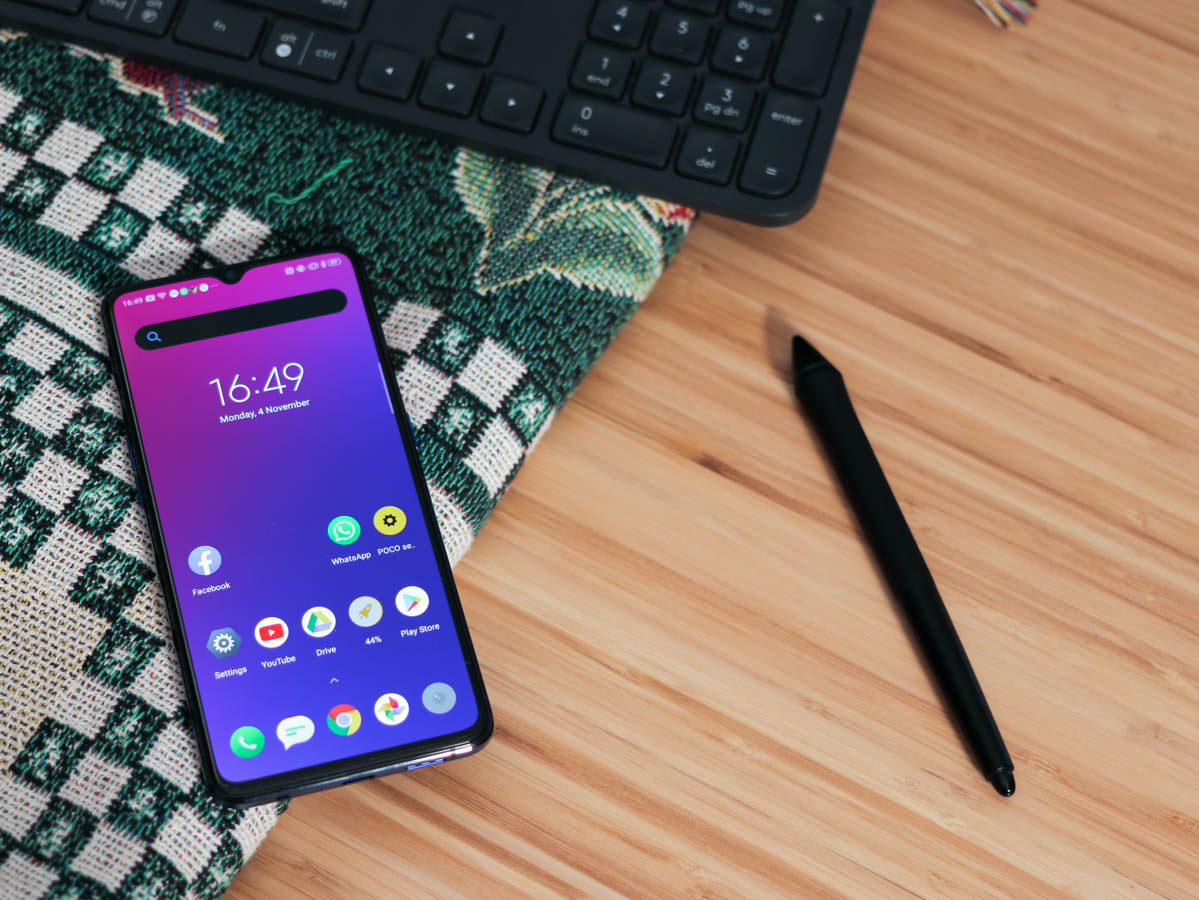 On the one hand, Color OS 6, the version found on the latest phones from Oppo and Realme is the best version of the UI we've seen to date. The Oppo store is nowhere in sight, making it a less intrusive experience than the offensive bloatware of the Reno 10 X Zoom. It also delivers fantastic app support.
So what are we complaining about? Color OS handles notifications like a stubborn Italian nonna trying to feed you when you've already eaten. When a notification comes through and pops up at the top of your screen, you swipe it out of the way, but it doesn't budge. Patiently, you swipe again, but it doesn't go anywhere. We found ourselves having to wait for the notification to tire itself out and disappear on its own for us to regain access to the top quarter of our screen.
This was sufficiently annoying day-to-day, but infuriating when playing games – we died on multiple occasions at its hand. Luckily, the phone features Oppo's gaming centre called Game Space, in which notifications can be disabled when gaming, but if you haven't set it up, be warned, it might kill you too.
Everything else about the UI was fine though, and performance was absolutely stellar. We reviewed the 256GB storage, 12GB RAM version which retails at €499, so that's hardly surprising.
There's no microSD card expansion here, so the base 64GB storage, 6GB RAM version (€399) might leave you a bit tight on space after a few months. That said, either the 128GB storage, 8GB RAM (€449) or the maxed out option should be perfect. Gaming on the phone is a treat, with games that support the 90Hz screen looking silky smooth, and the phone's Dolby tuned stereo speakers are both loud and hard to cover up.
Camera: 103,000,000 pixels
The big deal when reviewing the Realme X2 Pro is its ridiculously good value and the main camera's sky-high resolution. With its 64MP Samsung sensor and f/1.8 lens, it promises detail in spades.
The first point to note on the camera, however, is that it doesn't grab 64MP images unless you really want it to, shooting at 16MP by default. Just like Sony's 48MP sensor on almost every phone released in the last 12 months, the Realme X2 Pro squishes every four pixels on its sensor to one pixel in your final picture, a technique called pixel binning.
As for the results, it gets things right outdoors when lighting is abundant – detail is great and dynamic range is fair. Anyone who likes shots higher in contrast, you'll probably dig the effect the X2 Pro delivers indoors too, providing lighting is right and you can keep your hand steady. If you can't, prepare for a muddy blur-bath.
The camera handles greens well, but drops the ball with reds, Reducing them all into one hot pink soup, as you can see from our flower and berry pictures, and the night mode isn't a patch on top-enders. That said, for the price, it's a welcome addition and does brighten things up more than Auto mode.
The camera gets you as close as 2cm from an object for high-impact macro photography, there's an ultra-wide camera and a telephoto 2x zoom camera here too, and you even get a depth sensor around the back – the portrait mode nails it most of the time as a result. As for the selfie camera, its 16MP resolution captures detailed shots, and it shoots at up to FullHD video.
Furthermore, with 4K video capture at 60fps and really impressive electronic image stabilisation (EIS) from the main camera, Realme shows up the much pricier Google Pixel 4 on this front (and quite a few other fronts too).
Battery: VOOCing heck it's fast
It's not rocket science – the Realme X2 Pro has a big 4000mAh battery, so lasts all day. What is much harder for us to get our heads around is how this sub-£400 phone includes 50W fast charging, outperforming the Mate 30 Pro, iPhone 11 Pro and Samsung Galaxy Note 10's fast charging by a massive margin.
There's both an in-display fingerprint scanner and face unlocking to get you into the phone securely and quickly, though the X2 Pro doesn't pack every bell and whistle going. Wireless charging is missing and there's no SD card slot as we mentioned, so stump up for 128GB or more if you plan on gaming or file-hoarding on yours.
Realme X2 Pro Verdict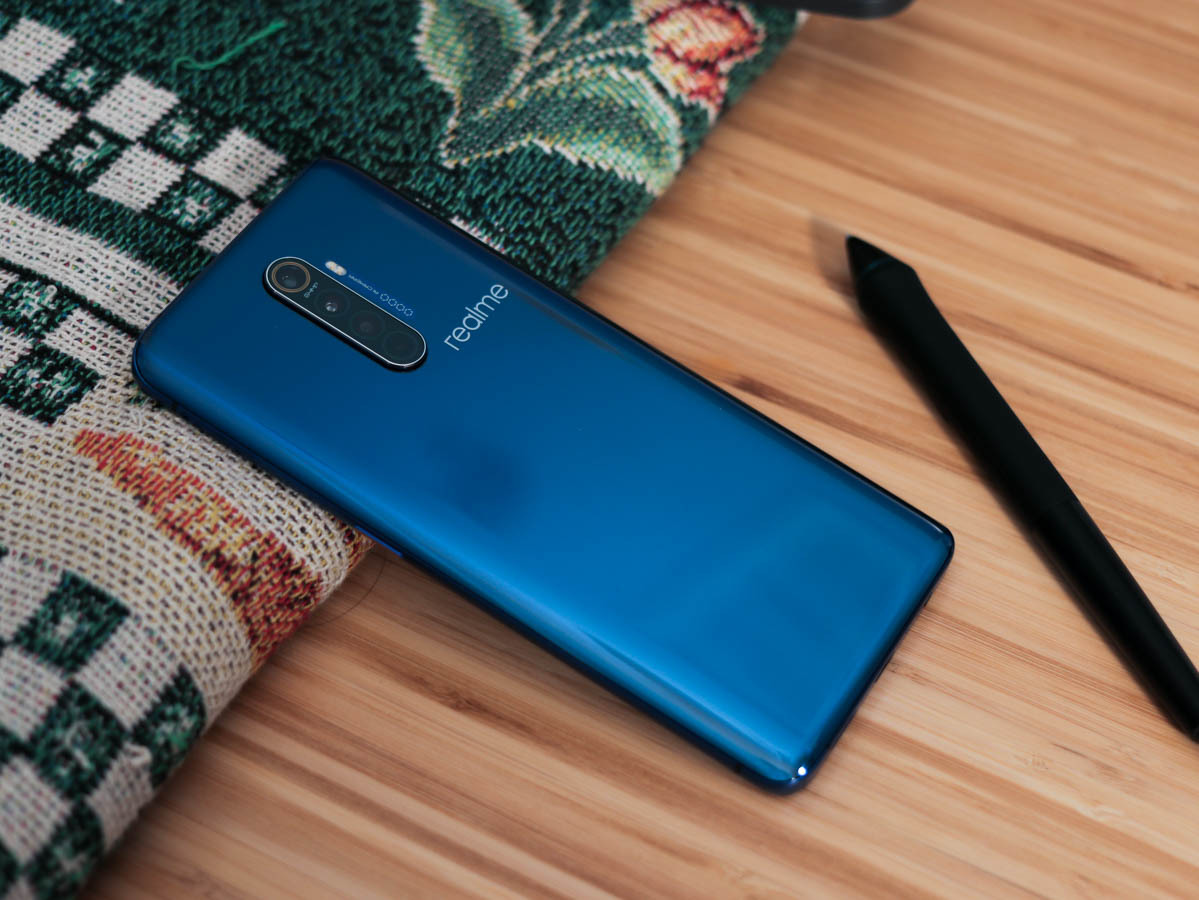 The X2 Pro isn't perfect – its design won't win any awards, its UI is occasionally annoying and while the 64MP camera can grab some great shots, it also struggles in challenging lighting. But all that stops mattering when you consider its price.
If you're a fan of powerful tech, mobile gaming and movie watching, need a decent stills and video camera, and want your money to stretch as far as it possibly can, then the Realme X2 Pro just leapfrogged to the top of your list.
Its screen, power and performance are second to none, and it even undercuts the OnePlus 7T by a fair whack, totally changing the affordable flagship landscape.
Stuff Says…
The definition of excellent value for money, the Realme X2 Pro's price easily excuses its handful of shortcomings
Good Stuff
Fantastic value
Great battery
90Hz screen
Stereo speakers
Bad Stuff
By numbers design
Color OS is annoying
Camera struggles in low light