Samsung Galaxy Book 3 Pro review: screen dream
Premium portables promise power in clamshell and convertible forms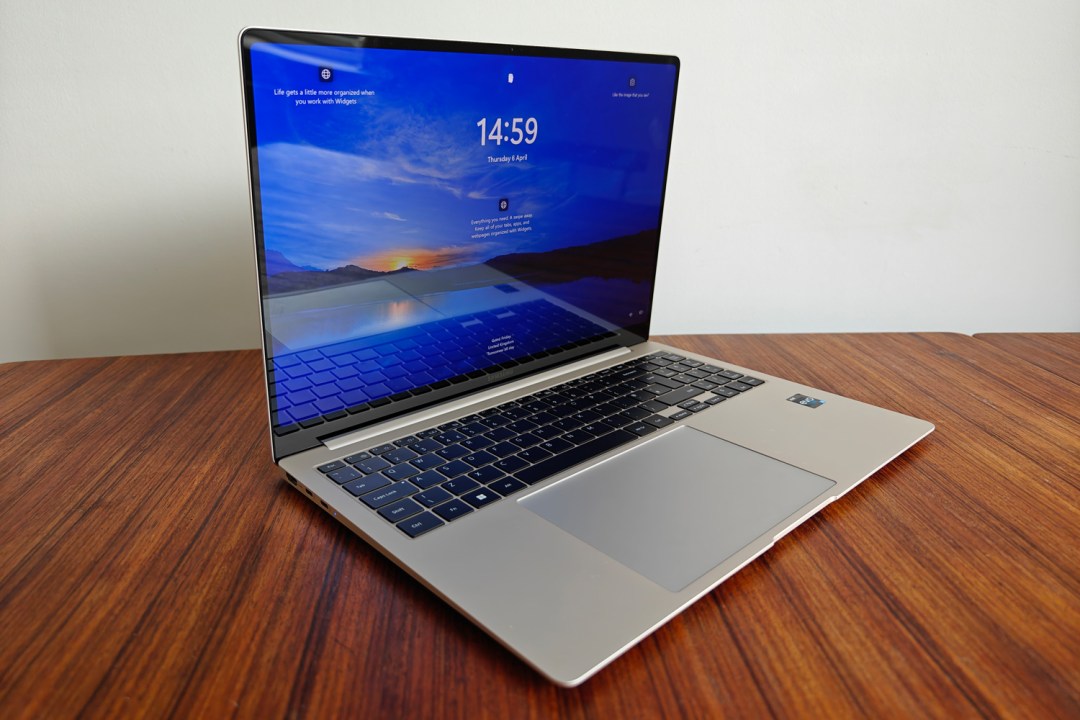 Samsung is getting serious about laptops for 2023. Instead of simply slapping new hardware inside the same shells it used for the previous two generations of Galaxy Book, the Galaxy Book 3 Pro gets an all-new aluminium chassis, along with top-tier displays influenced in part by the firm's smartphone range.
Naturally Intel's latest mobile silicon also makes the cut, which will help the 14in and 16in laptops take on the mighty MacBook Air. There's also the 2-in-1 Galaxy Book3 Pro 360, for anyone that likes the hybrid approach, but it's the traditional notebook we're looking at here. Does it deserve a spot on our best lightweight laptops list – or a slot in your laptop bag?
Design & build: heavy metal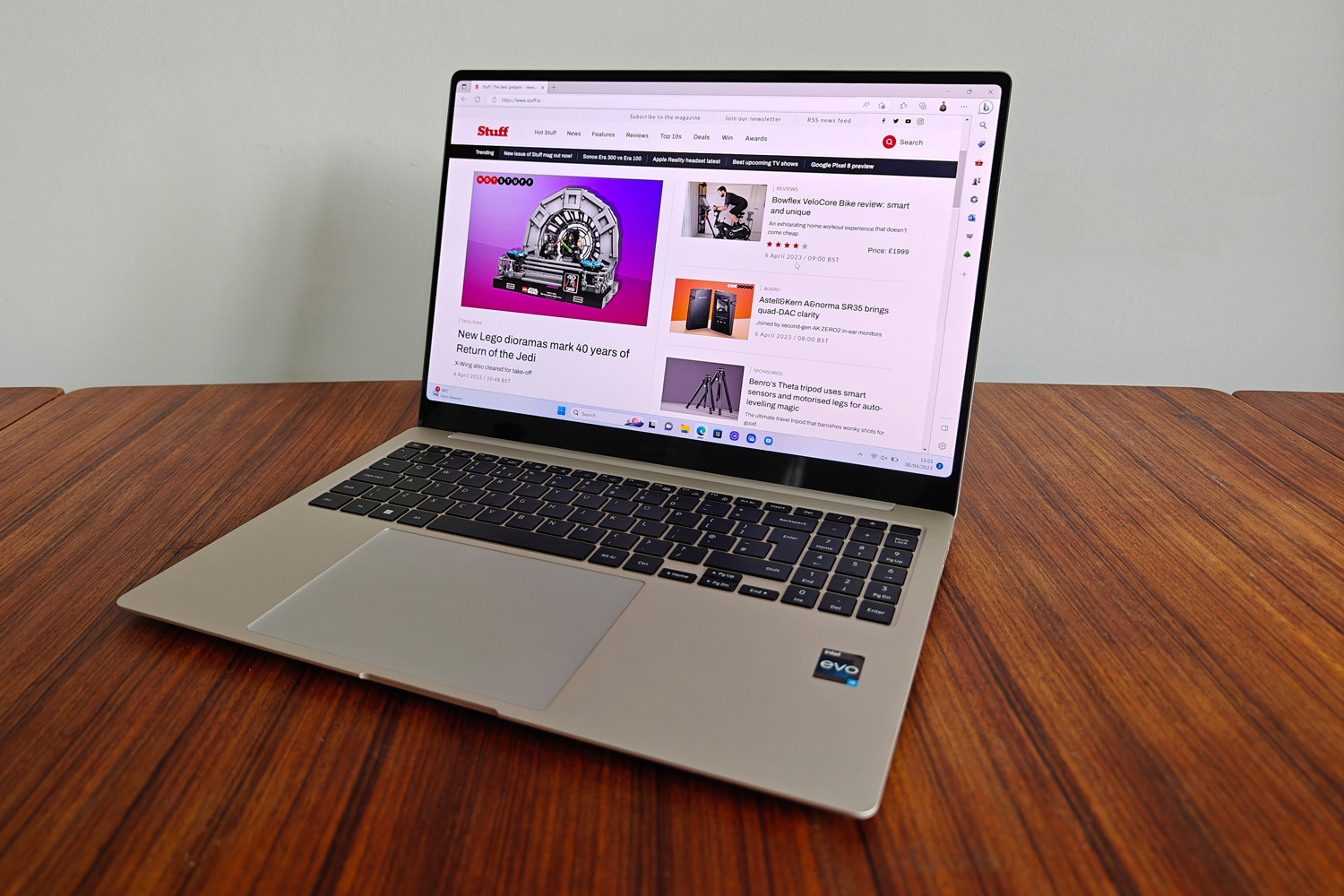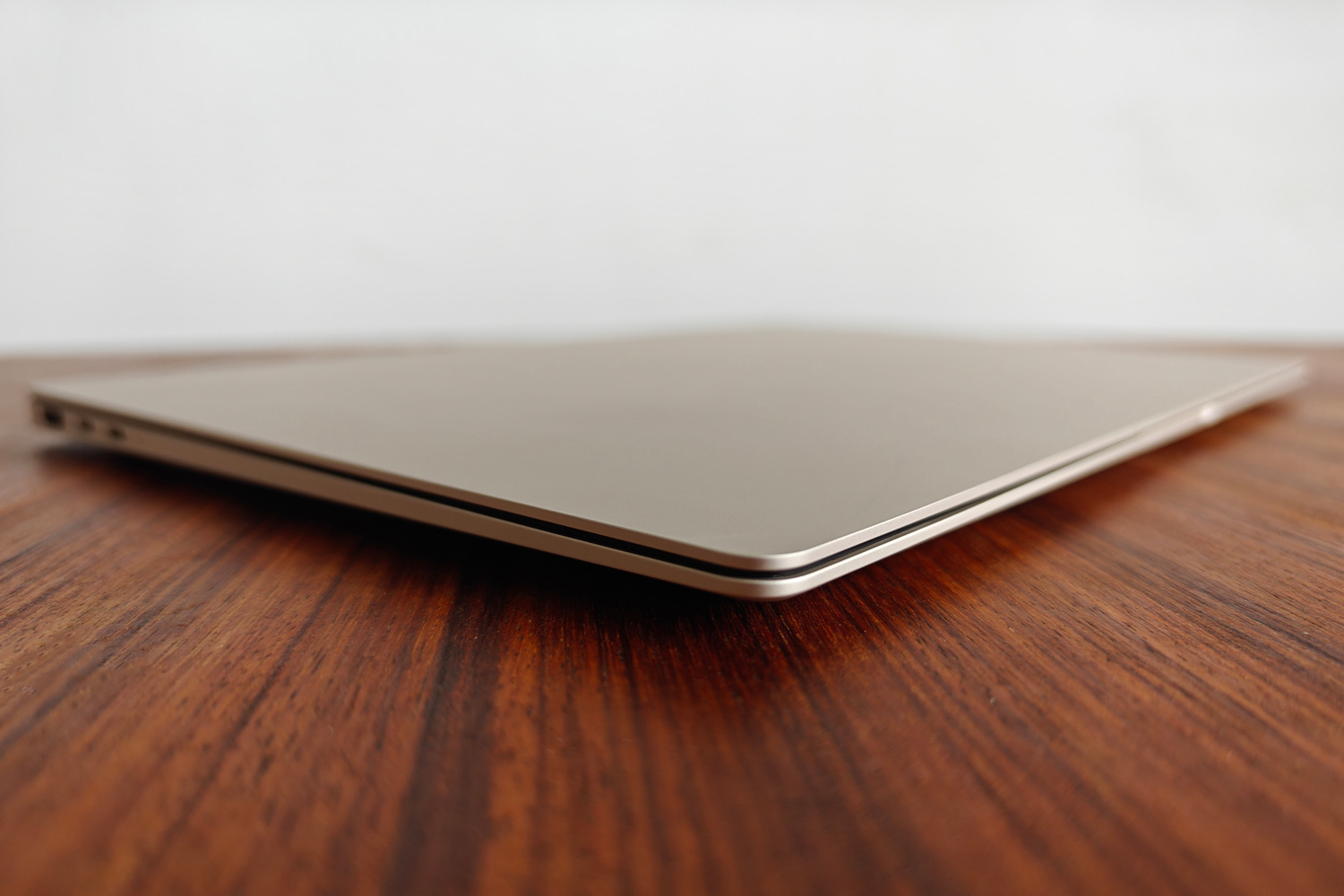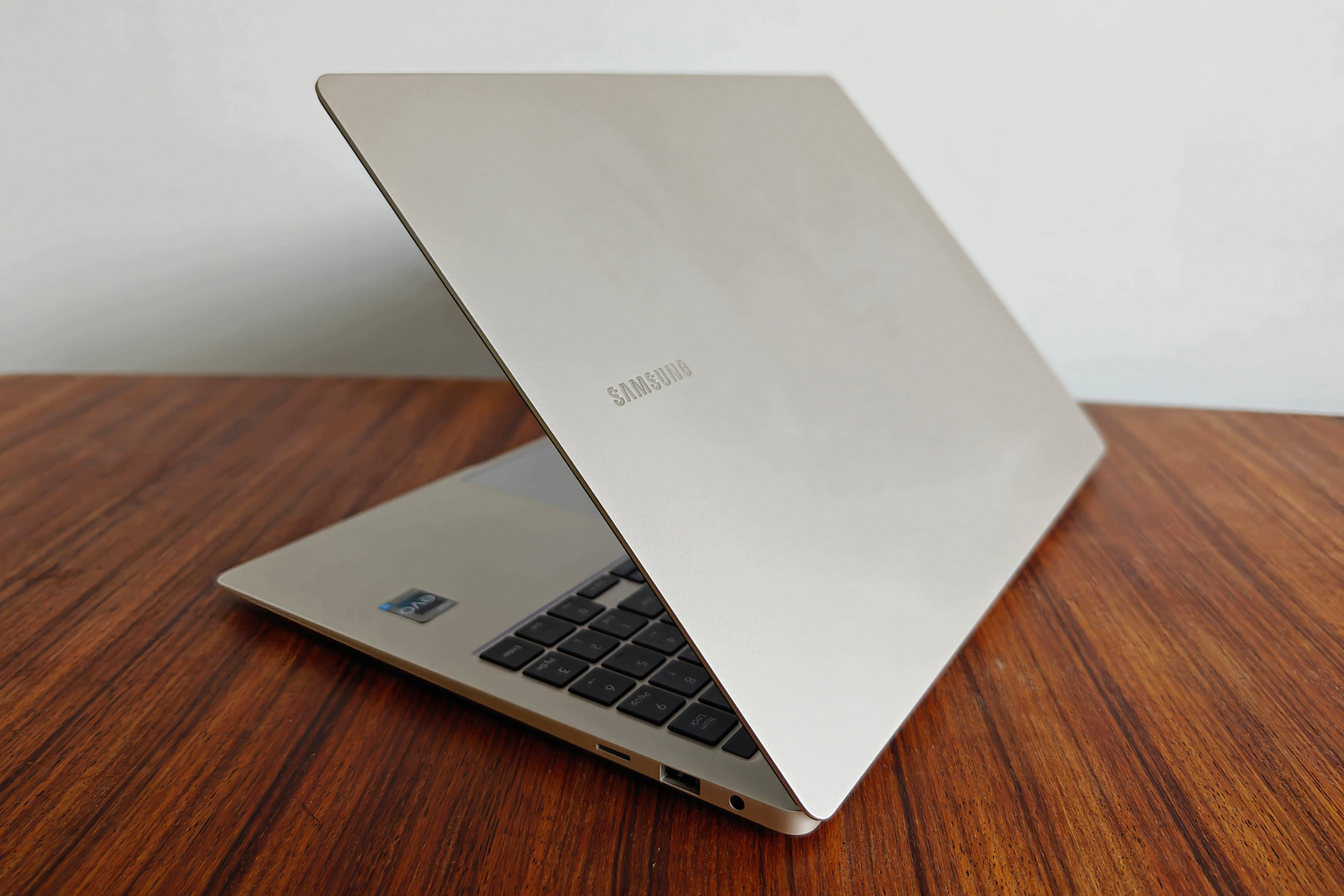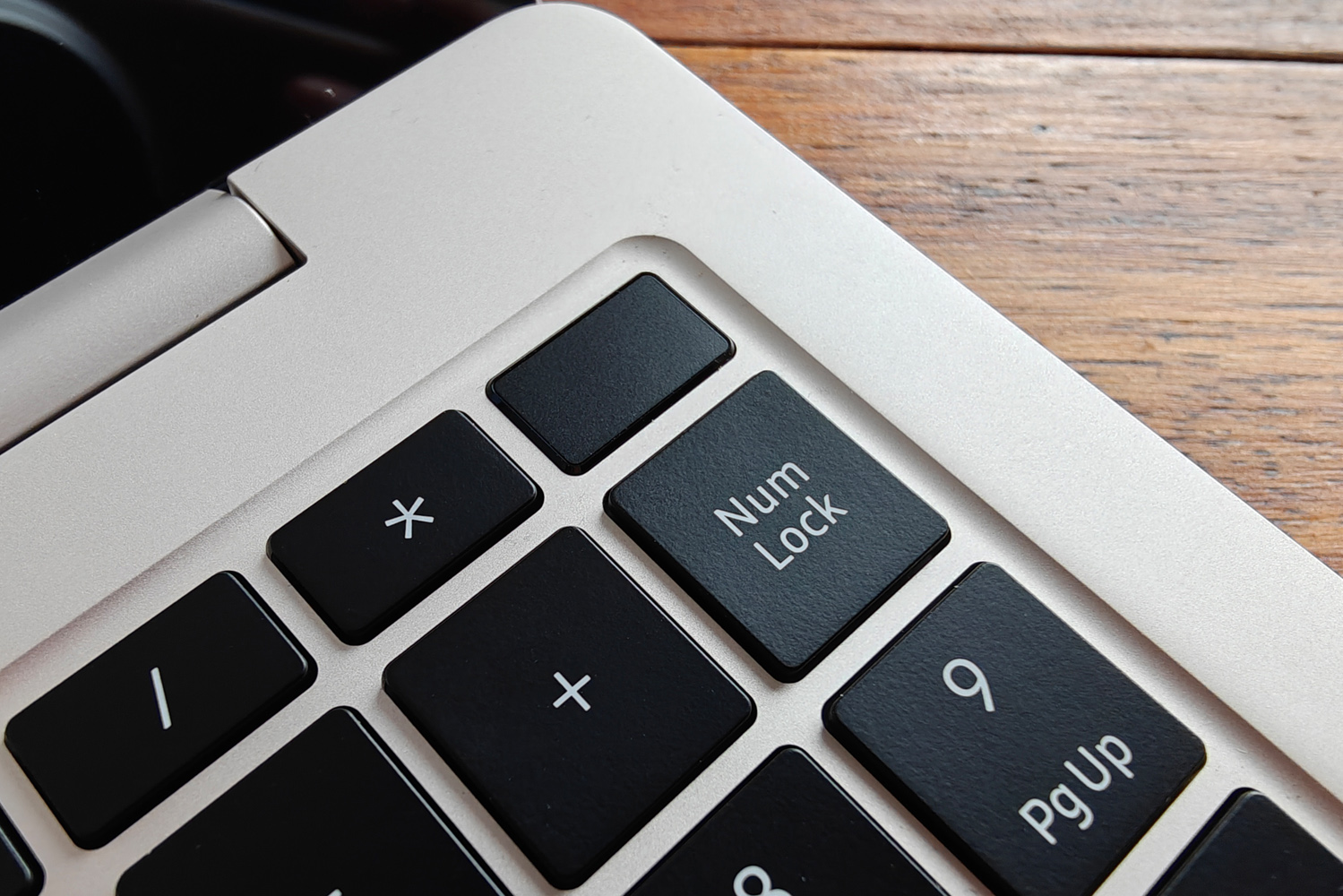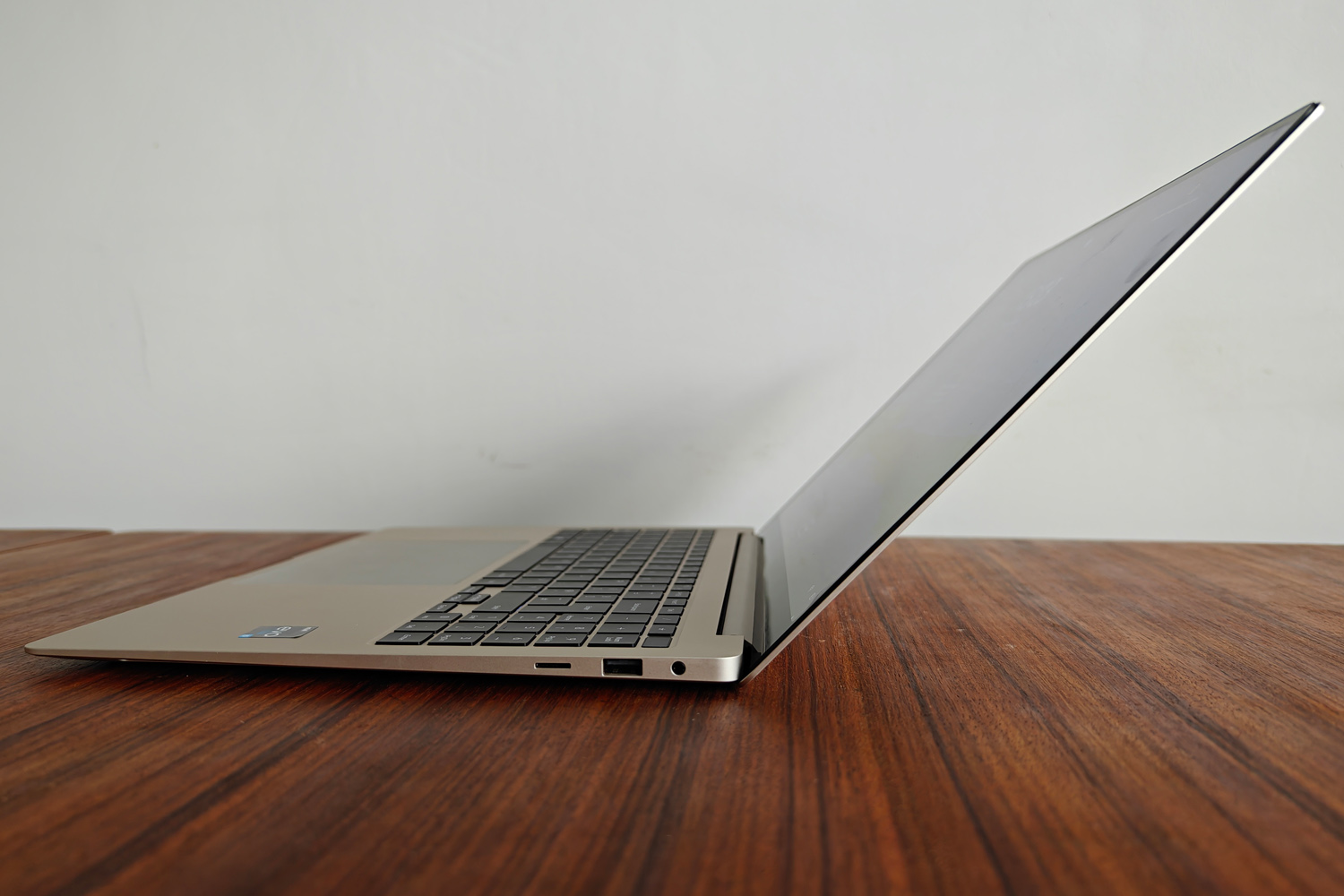 The Galaxy Book3 Pro is satisfyingly skinny, if not quite the size zero of previous generations. At a paltry 12.5mm, though, you'll hardly struggle to slip this 16in machine into a laptop bag or backpack. It weighs in at 1.56kg without the accompanying power brick – which is barely larger than one you'd get with your smartphone, by the way, and powerful enough to juice any other Samsung gadget with a USB-C port at its maximum rate.
Happily connectivity doesn't take a hit in order to keep dimensions in check, with twin USB-C/Thunderbolt 4 ports, a single USB-A, microSD card slot and full-size HDMI output, plus a 3.5mm combi-jack. That said, a full-size SD card reader would've been nice for photographers. A 1080p webcam completes the feature list: it's built into the bezel and performs perfectly well under most lighting conditions, so you won't get any clarity complaints from co-workers during virtual meetings.
The laptop is milled from aluminium, and feel wonderfully premium. The sharp lines, rigid construction and minimal branding are all easy on the eye, and just what Samsung needs to rival Apple's MacBook Air. Our review sample arrived in Beige, a decidedly dull way to describe what's actually a quite fetching shade of champagne/white gold, but there's also a more business-like Graphite option. Not all territories get both; here in the UK Graphite seems to be the only choice on offer through Samsung's website.
Screen & sound: New year's resolution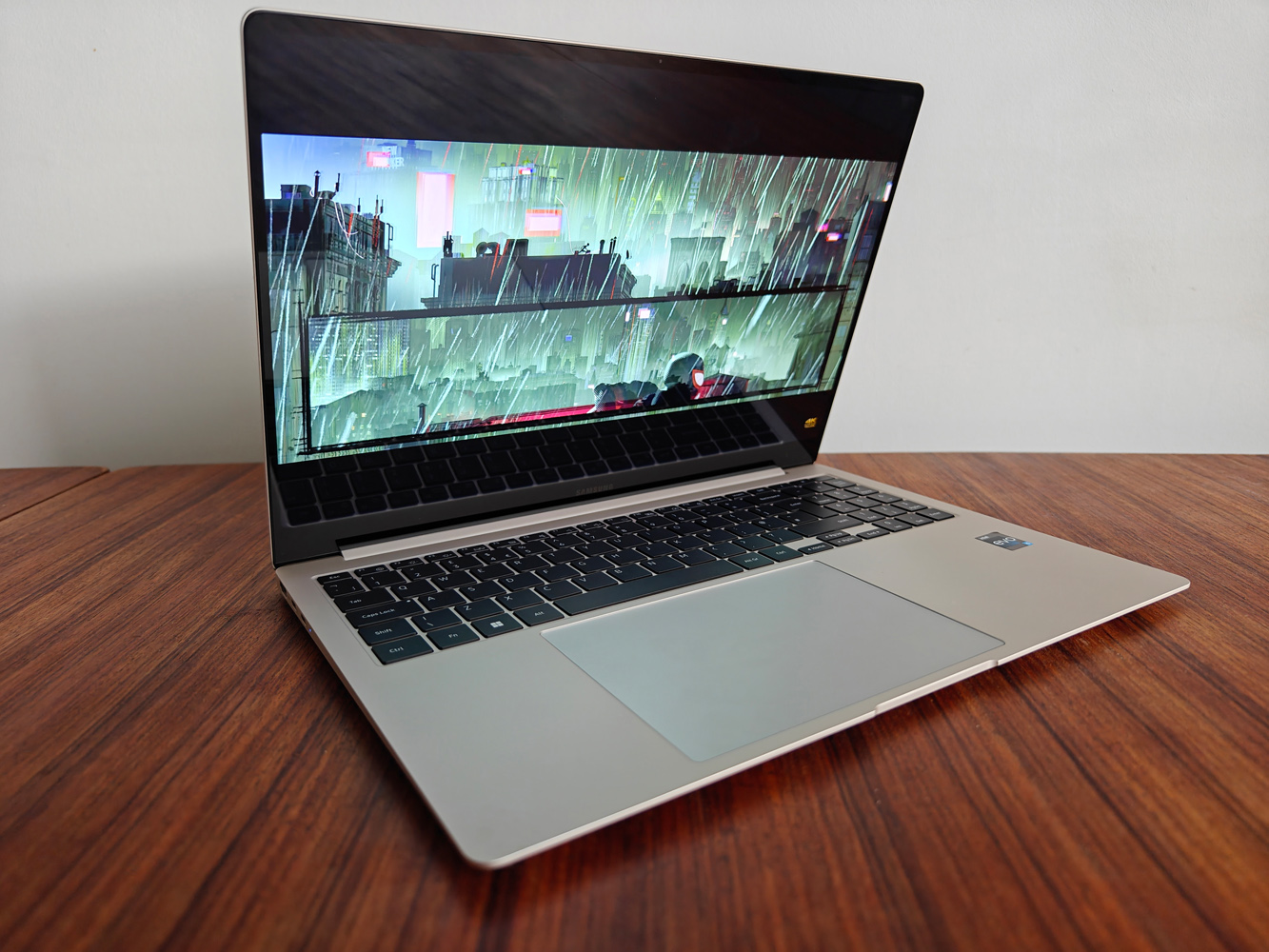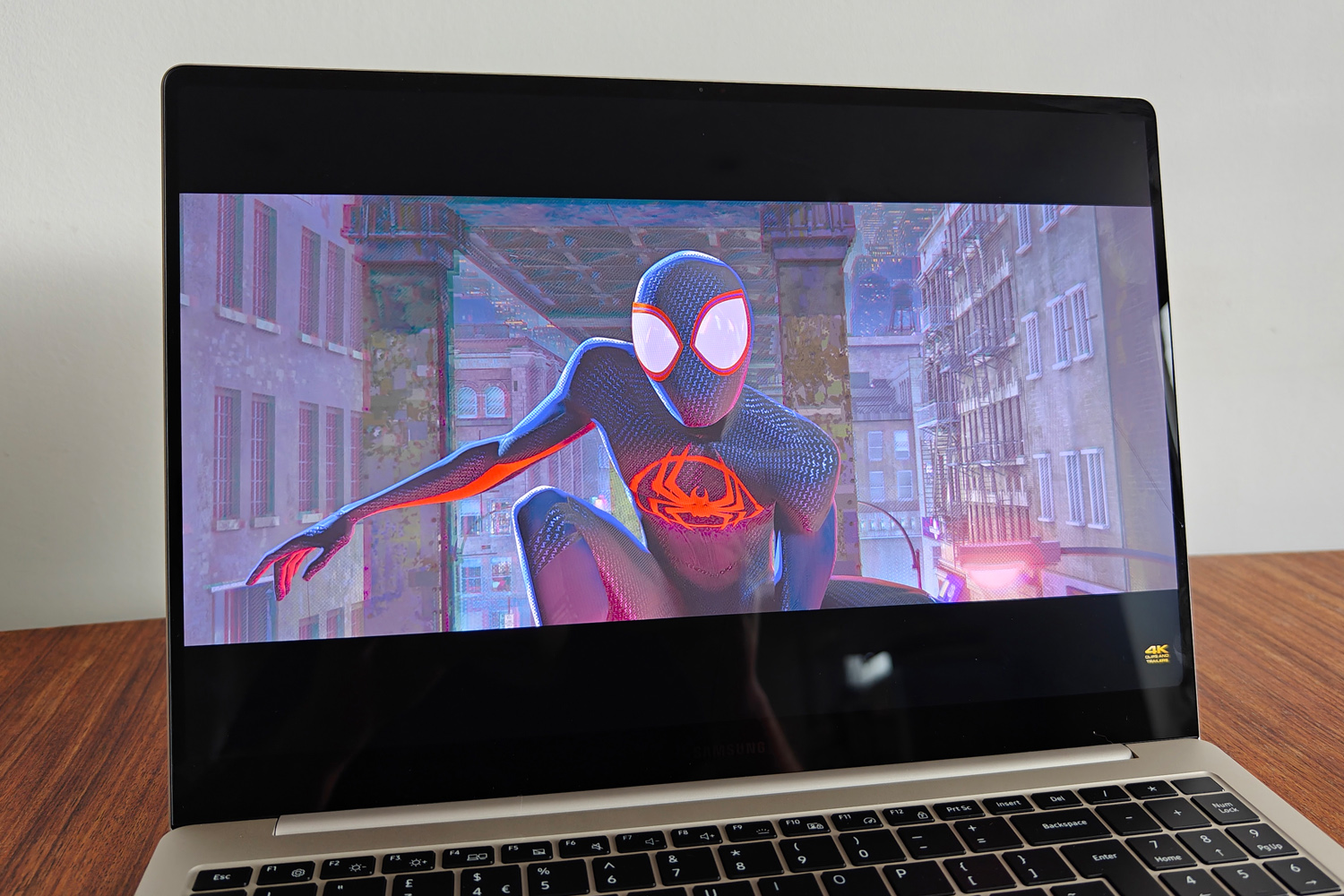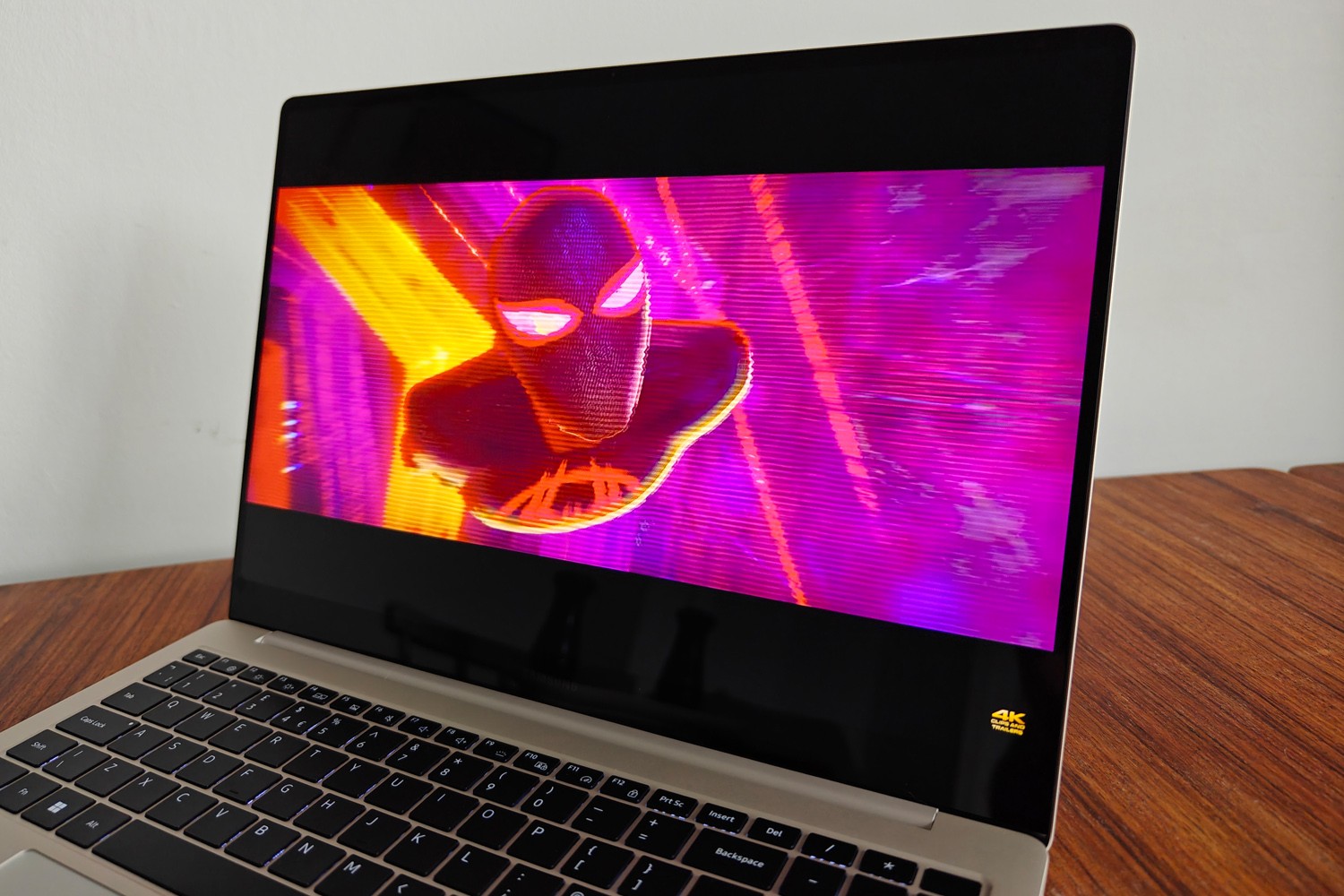 Laptops with AMOLED displays aren't exactly a rarity any more, but Samsung has been relatively behind the times in leaving 1080p behind. While Acer, Asus and Lenovo all embraced 3K or higher resolutions last year, the second-gen Galaxy Book stuck with Full HD. That changes for 2023.
The Galaxy Book 3 Pro gets a 2880×1800 resolution screen, which promises exceptional clarity. It also ditches the 16:9 aspect ratio in favour of the more productivity-friendly 16:10. The 11% extra vertical space is ideal for side-by-side documents, or fitting more of a web page onscreen before having to scroll. Anyone coming across from a touch-enabled laptop might miss the lack of touchscreen here, but those that haven't will feel right at home.
As you'd expect from the tech, contrast is exceptional and black levels are pretty much flawless, giving jaw-dropping depth to images and videos. It certainly impressed during our time with the machine, with stellar viewing angles and sharply defined text. A 120Hz refresh rate also ensures motion is buttery smooth.
Colours are properly punchy, and the claimed 500 nit peak brightness do real justice to HDR content too. It struggles a little in direct sunlight though, so you'll want to find a shady spot when working outdoors – especially given the glossy screen finish creates lots of reflections.
Properly crank the Dolby Atmos-certified quad speakers and you'll be impressed with the volume and clarity on offer. It's not quite up there with the latest MacBook Pros and their uncanny ability to produce great sound, but music has a decent amount of depth and the entire frequency range is well balanced. For streaming video or background music while working, they're great. There's also a 3.5mm headphone port if you want personal listening the classic, cabled way.
Keyboard & touchpad: all the right buttons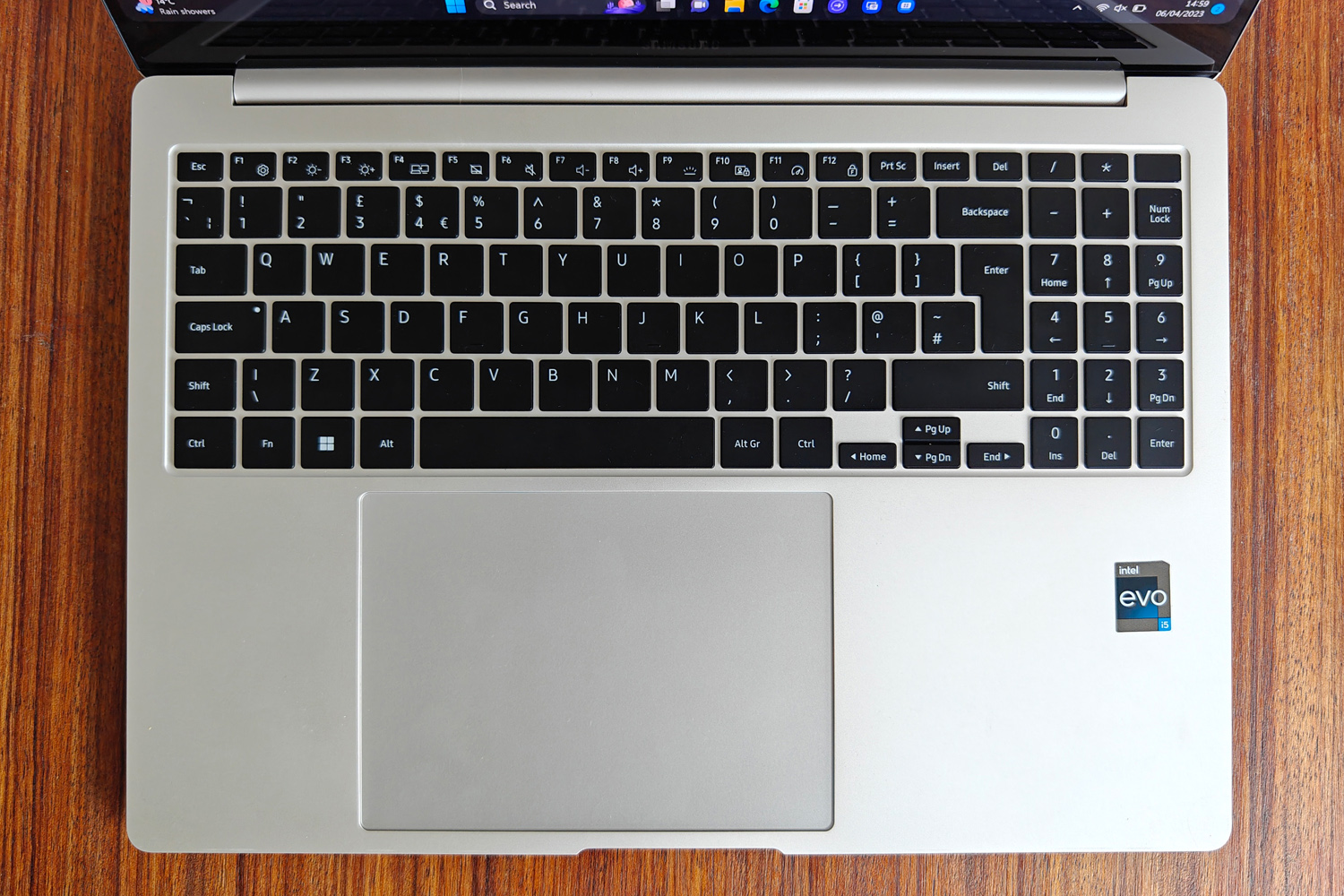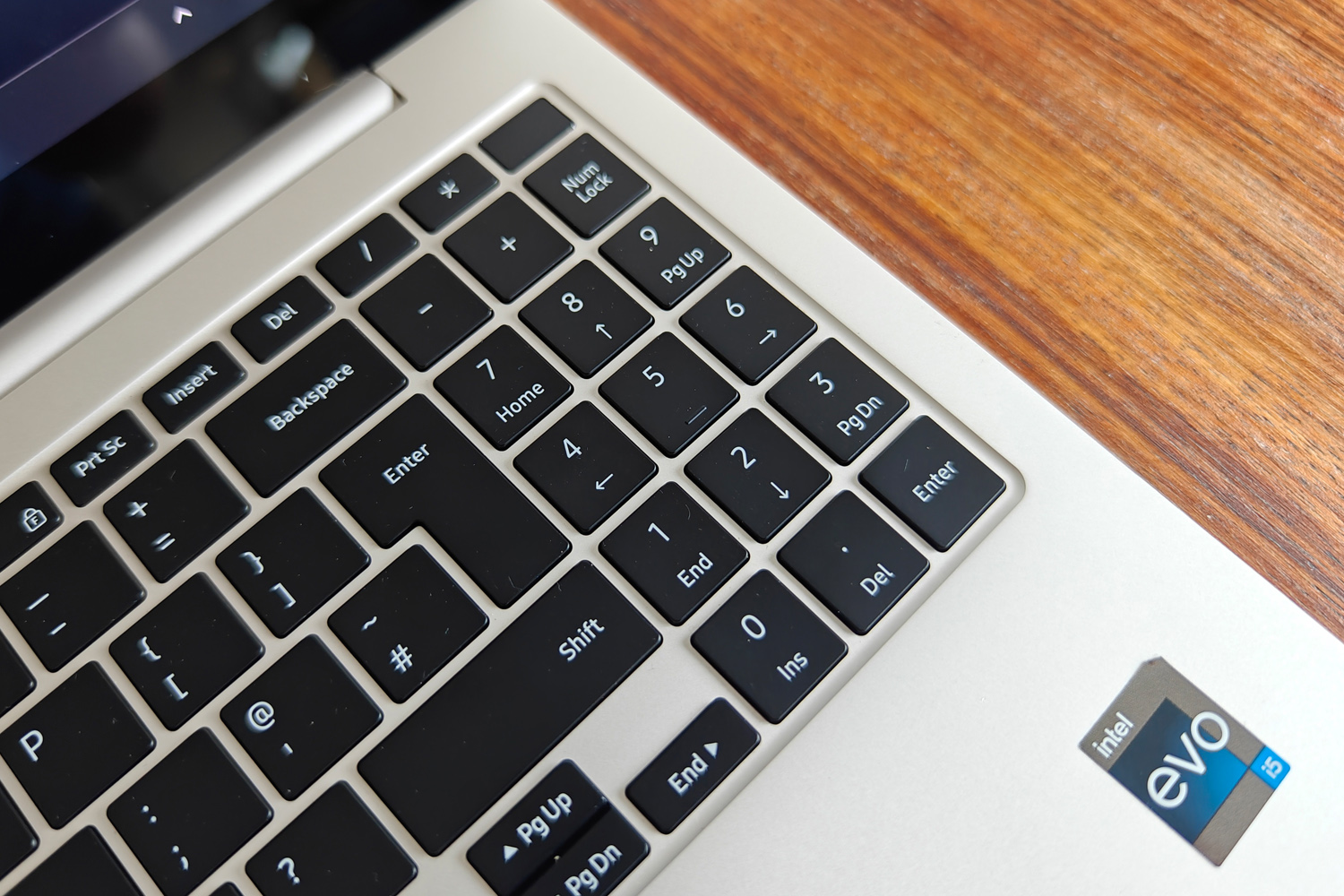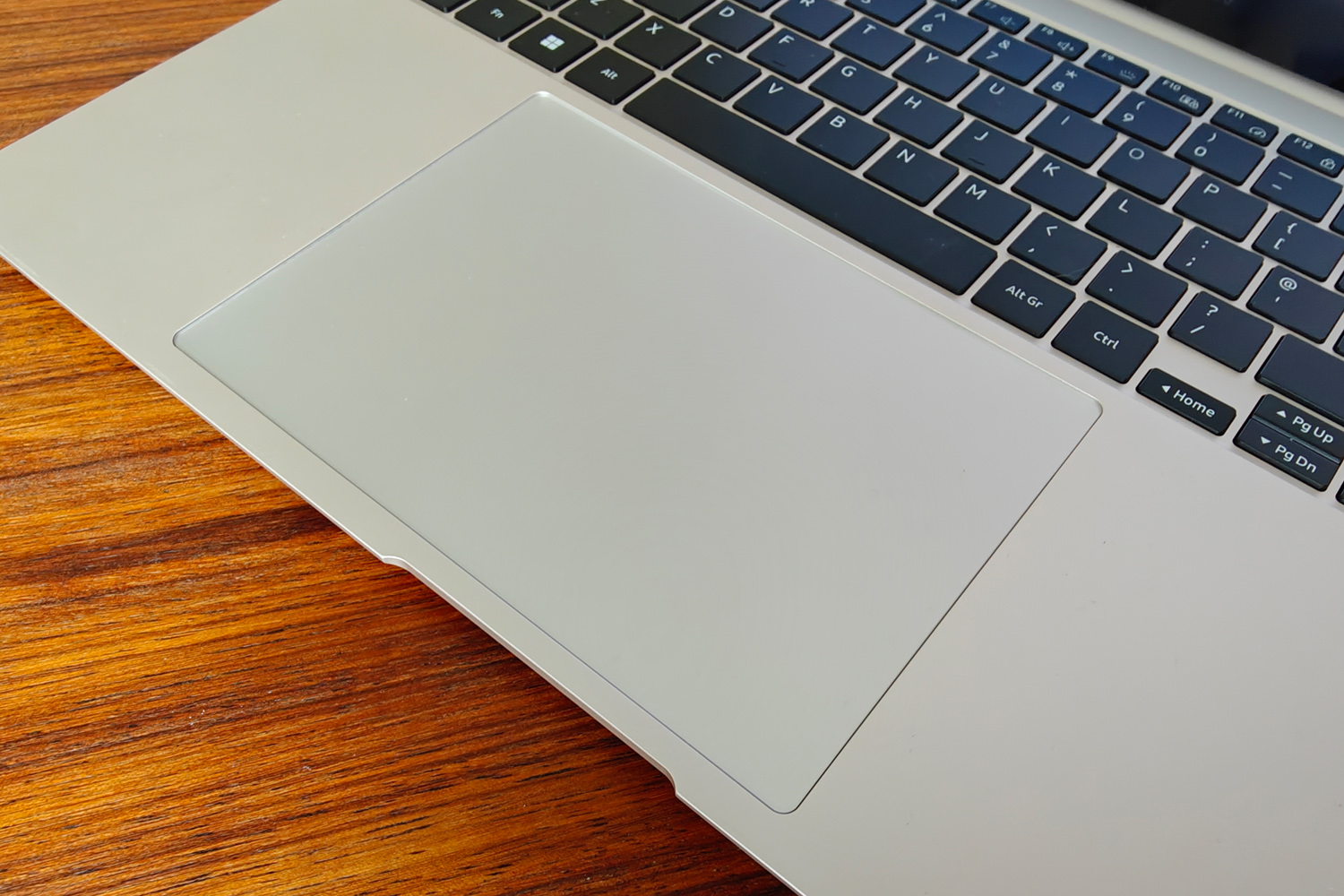 The Galaxy Book 3 Pro has a mostly full-size keyboard, with only the function and arrow keys significantly reduced in order to fit. The numerical keypad is a handy addition for data entry, and uses only slightly shrunken keys. The fingerprint sensor built into the power button in the top right corner is a nice touch, and sensibly out of reach from the delete and backspace keys.
The white lettering on black keys is as easy to read during the day as it is at night, when the entire keyboard tray is LED backlit.
Each island-style key has a decent amount of travel, with a fairly bouncy action that meant we had no trouble typing at speed. Things are a little squishy in the middle of the keyboard tray, though. If you type with the force of a jackhammer, you'll notice it pretty quickly, but those with a lighter touch will fare better.
Samsung has offset the touchpad slightly to the left side of the keyboard tray, but its sheer size makes up for any muscle memory you might have from using rival machines. It's a single expansive pad, which was perfectly responsive to single finger clicks, as well as multi-finger taps and gestures.
Performance & software: Unlucky for some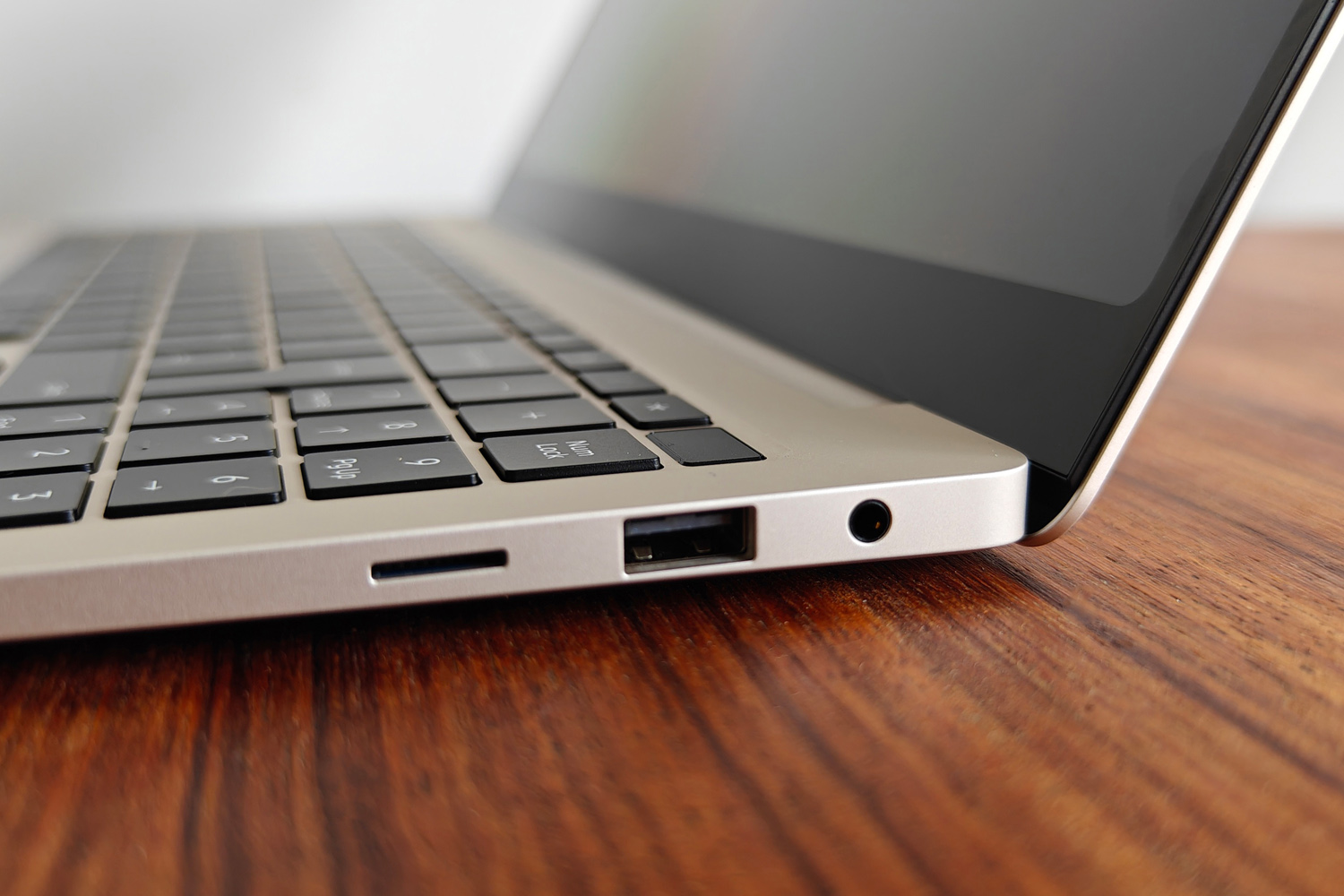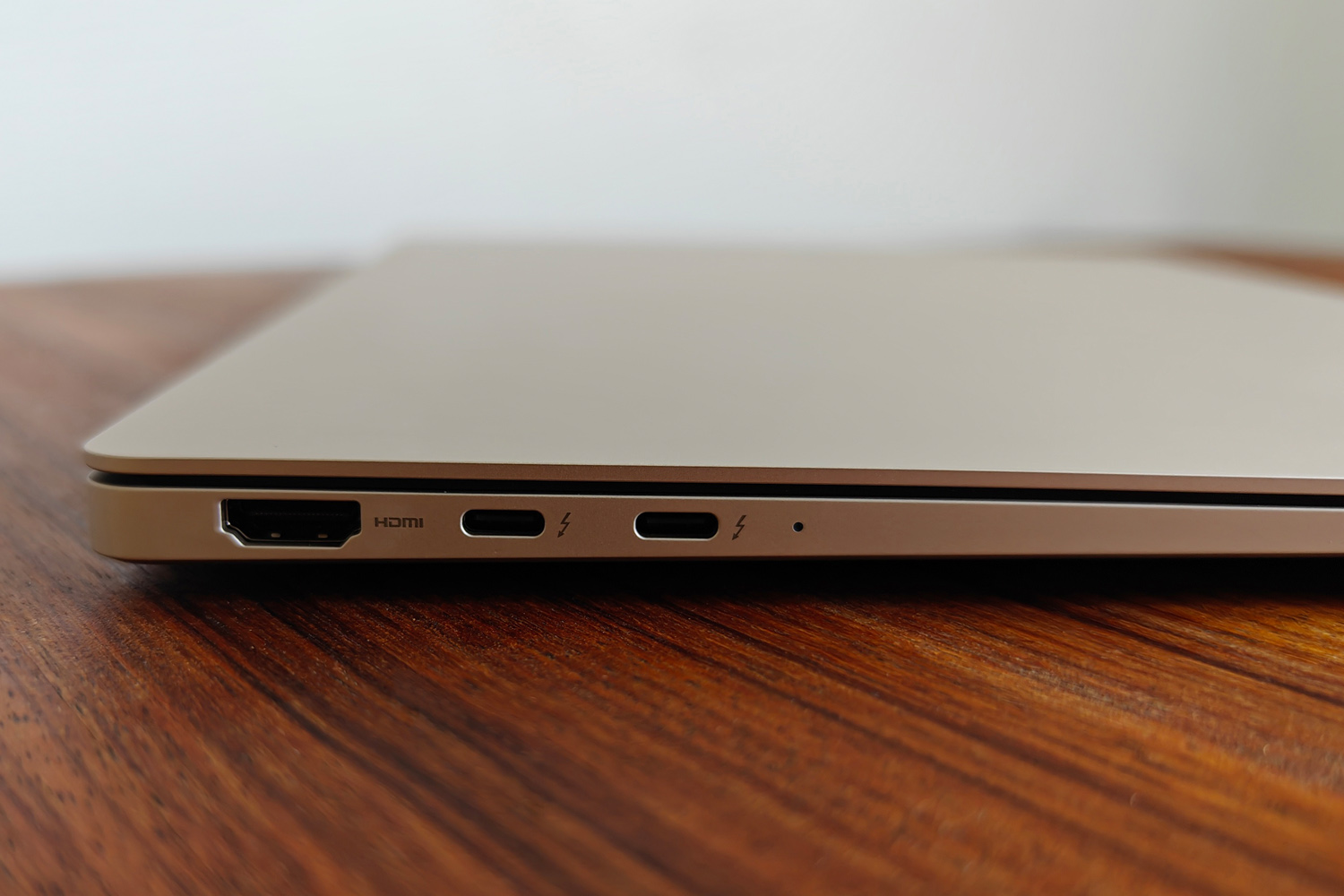 Any laptop launching in 2023 worth its salt had better come with a 13th-gen Intel CPU, and the Galaxy Book 3 Pro is no different. You get a choice of Core i5 or Core i7 'P-class' CPUs, which run at 28W and have a big performance advantage over the 'U-class' chips previously found in thin-and-lights. It can be paired with up to 32GB of RAM and 1TB of SSD storage, if your wallet is large enough.
Our unit had a Core i5-1340P, a 12-core chip with 16 threads that can boost up to 4.6GHz for short spells when temperatures allow. Add in 16GB of RAM and a 256GB SSD, and we had no complaints on the performance front. Windows 11 apps opened quickly and always felt responsive, even once we'd filled a browser window with tabs and set a few videos running in the background. We could edit photos and even cut film footage together with ease, and the laptop's fan never got overwhelmingly loud. It's practically silent when working on a single task, too.
Intel's Iris Xe graphics handled simpler games and esports titles at sensible detail settings, once we'd dialled the resolution back a bit. This is no gaming machine, though, so if that's not enough grunt Samsung also has a more potent model: the Galaxy Book 3 Ultra. The slightly thicker machine can be equipped with either an Nvidia RTX 4050 or RTX 4070 discrete GPU, which will be far better suited to more demanding modern titles, as well as graphically-intense jobs like 3D rendering and 4K video editing.
With a more power efficient CPU under the hood, the Galaxy Book3 Pro puts in a decent showing away from the mains – but that high resolution AMOLED screen does mean it isn't the longest lasting laptop we've tested. Six to seven hours seemed consistently achievable when working, even with a bit of YouTube playback and Spotify streaming thrown in, which falls behind the latest MacBook Air.
Samsung Galaxy Book 3 Pro verdict: happy travels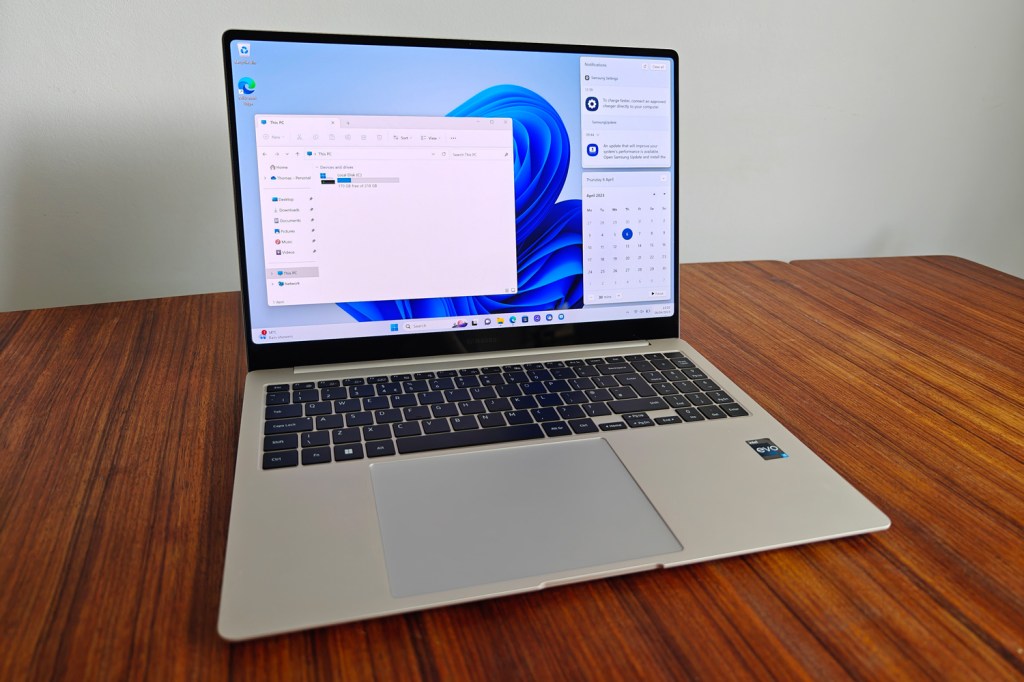 It wouldn't be totally unfair to say last year's Galaxy Book laptops were middle-of-the-road machines. They stuck to 1080p screens, while rivals were nudging closer to 4K, and had largely plastic builds to keep weight in check – something that didn't gel with the premium prices. The Galaxy Book 3 Pro series fixes all that.
The 16in model is a well-built machine thanks to its all-metal construction, has a gorgeous 16:10 OLED display that keeps pace with big-name rivals, and desktop performance is really rather tasty thanks to those Intel internals. The keyboard isn't perfect, though. Battery life could also be better, and on-the-go gamers will be more interested in the Galaxy Book3 Ultra and its dedicated Nvidia GPU. There's nothing here we feel particularly deserves the "Pro" moniker, either.
For a commuter companion that doesn't skimp on screen space, though, it does a fantastic job.
Stuff Says…
A premium portable that doesn't skimp on power. Ergonomics are beaten elsewhere, but a simply stunning display gives the Galaxy Book3 Pro its edge
Good Stuff
Gorgeous display
Premium build with decent connectivity
Desktop performance perfectly potent
Bad Stuff
Keyboard a little squishy in placess
No touchscreen
What's "Pro" about it?
Samsung Galaxy Book3 Pro (16in) technical specifications
| | |
| --- | --- |
| Screen | 16in, 2880×1800 AMOLED w/ 120Hz |
| Processor | Intel Core i7-1360p |
| Memory | 8/16/32GB |
| Graphics | Intel Iris Xe |
| Storage | 256/512GB/1TB |
| Operating system | Windows 11 |
| Connectivity | 2x USB-C/Thunderbolt 4, 1x USB, HDMI 1.4, microSD, 3.5mm headphone port |
| Battery | 76Wh |
| Dimensions | 335x250x12.5mm, 1.56kg |