Samsung Galaxy Buds review
Can Samsung's AirPod rivals steal the Bluetooth bud crown?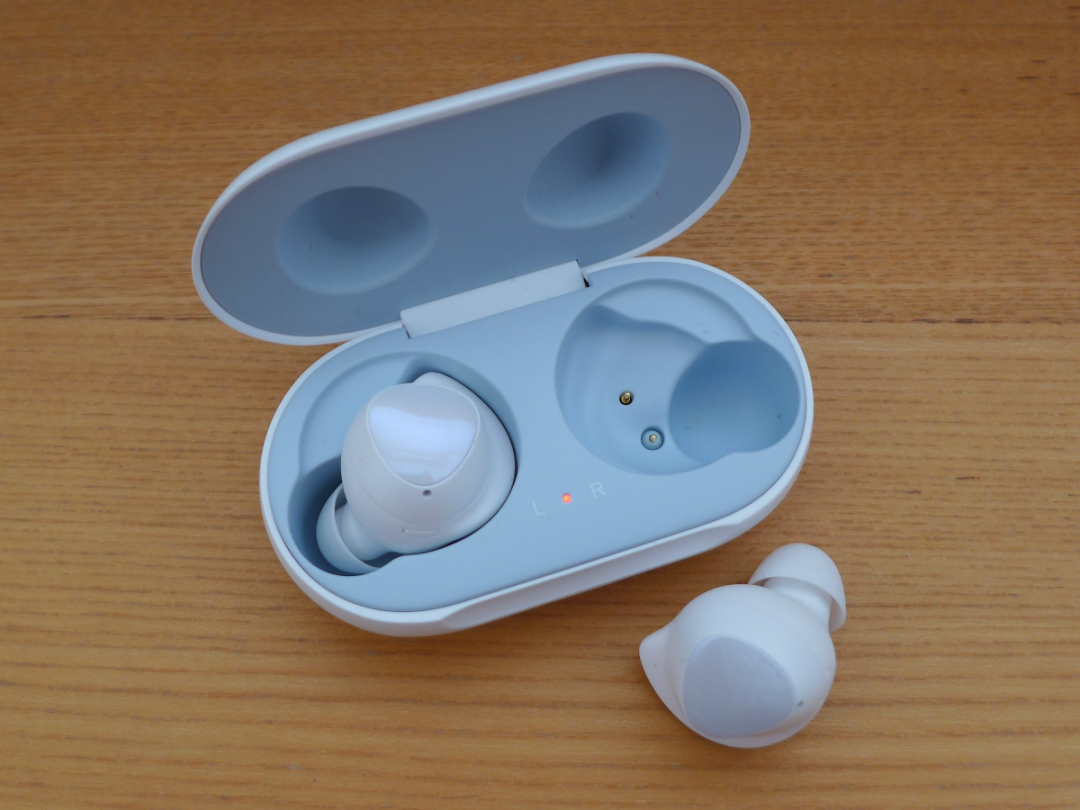 Samsung recently revealed its latest wireless earbuds alongside the new Galaxy S10 range, but can they take on Apple's AirPods?
The new Samsung Galaxy Buds are 30% smaller than the Samsung Gear IconX earbuds and at £139, they're also cheaper than their chunkier predecessor.
Due to arrive in March, Samsung's rival to Apple AirPods can also be snapped up for free when pre-ordering handsets from the Galaxy S10 range but there's no word on how long that deal will stick around, so get in quick if you like a freebie.
Designed primarily for use with the Galaxy range, the Buds will also work with non-Samsung handsets running Android 5.0 and above. And while Samsung doesn't like to advertise it too much, the Buds will also work with iPhones, albeit without some of the fancier features.
DESIGN: COMFY AND SUPER SECURE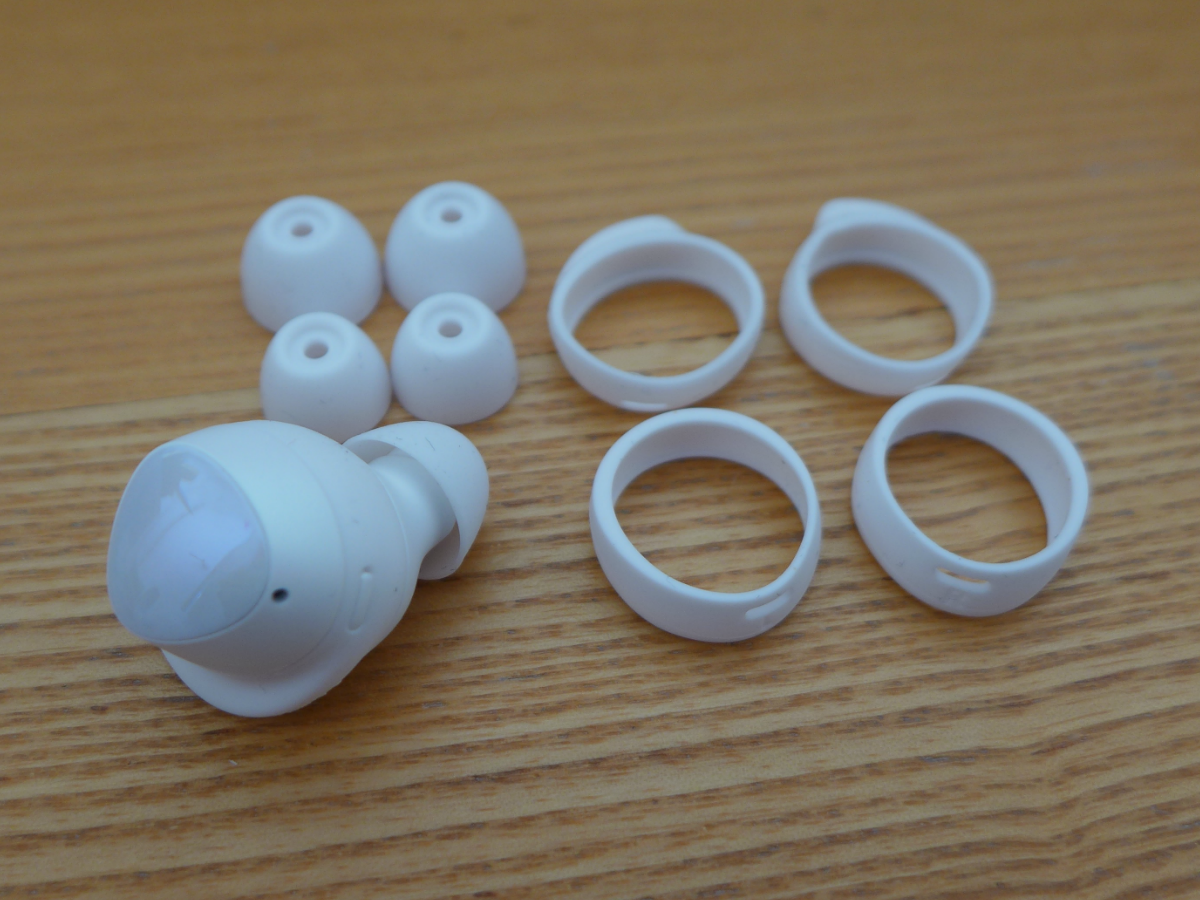 The Galaxy Buds are available in neon yellow, black, or white – we tested out the latter, which has a cool, slightly pearlescent finish on the touchpads. As well as looking slick, the Buds are incredibly comfy and surprisingly secure. Improving on the design of the IconX earbuds, the new version sports three different sizes of earbuds, as well as three different wingtips – the bit that sticks up at the top to secure the bud inside your ear. Something of a rarity, this flexibility makes the Buds feel like they've genuinely been designed to be unisex.
The lightweight design means that they never feel like they might fall out of your ears, even if you're a fan of aggressively headbanging along to your tunes. Unlike the AirPods, there's no weird sticky out bit that looks like someone's taken a shank to your headphone wire, which is good news for earring-wearers, as oddly shaped earbud protrusion can mess with your lug accessories.
Weighing in at just 39.6g the matching pill-shaped box is a neat little package that'll easily fit into a large pocket or small bag. If pocket space is at a premium and you want to measure up first, a box-shaped space that measures 70×38.8×26.5mm is what you'll need.
The only slight worry is that the Buds can be a bit fiddly to pick up out of the case. So far, we've only dropped one on the pavement once, although it was alarmingly close to a drain so handle with care.
CONNECTIVITY: QUICK AND CLEAN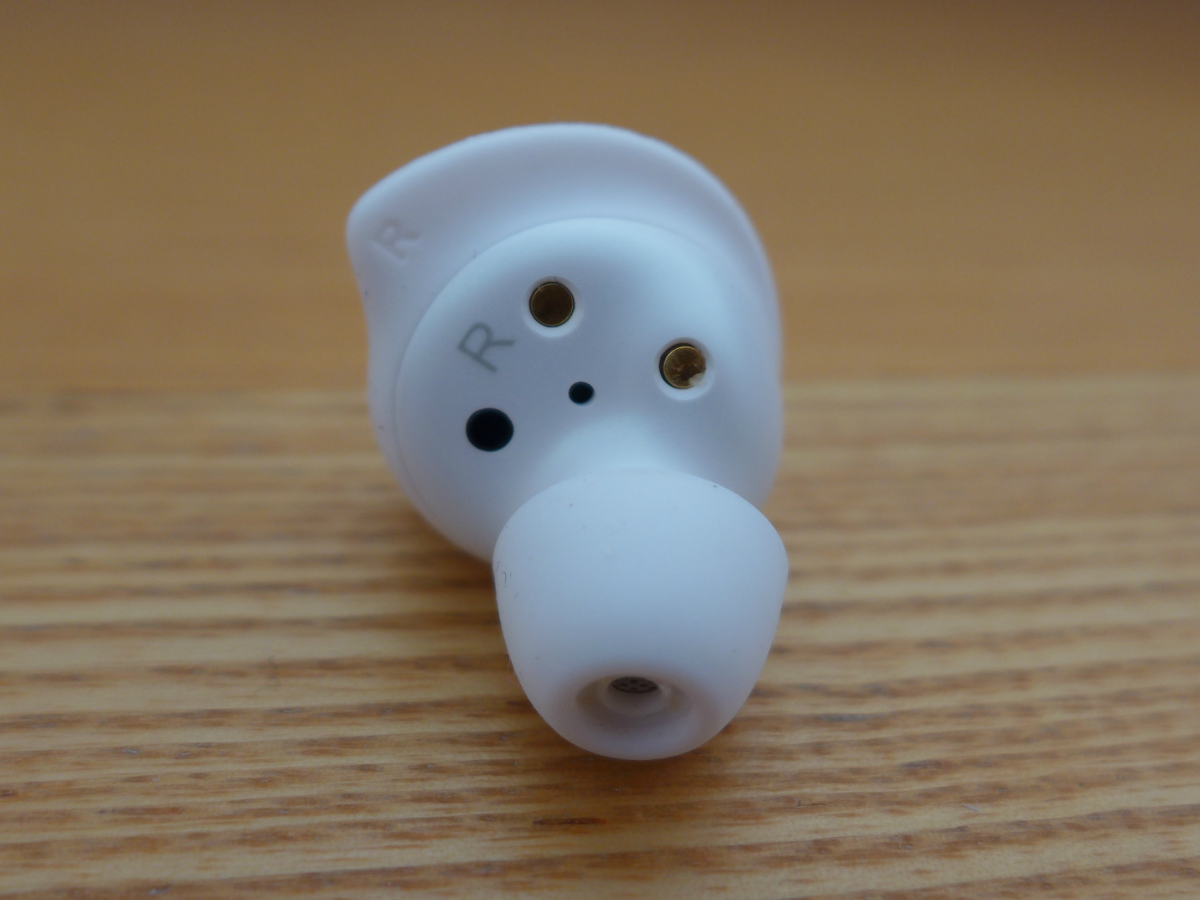 The Buds are designed to work with Samsung's Galaxy family of phones, but they still offer a seamless experience with other Androids. We tested them with a Motorola Moto G7 via the free Galaxy Wearable app plus the Galaxy Buds plugin. Connecting over Bluetooth 5.0 is a cinch using the app, and once it's done you don't have to do it again.
We also tested out the Buds with an iPhone X and while there's no iOS app, you can hook them up using the usual Bluetooth route in Settings. The only downside is that the Buds will only work in their default setting as you won't be able to tweak Samsung's nifty sound features – more on that below.
The good news is that we didn't get any Bluetooth dropout while listening to music on either handset.
FEATURES: AWESOME AMBIENT MODE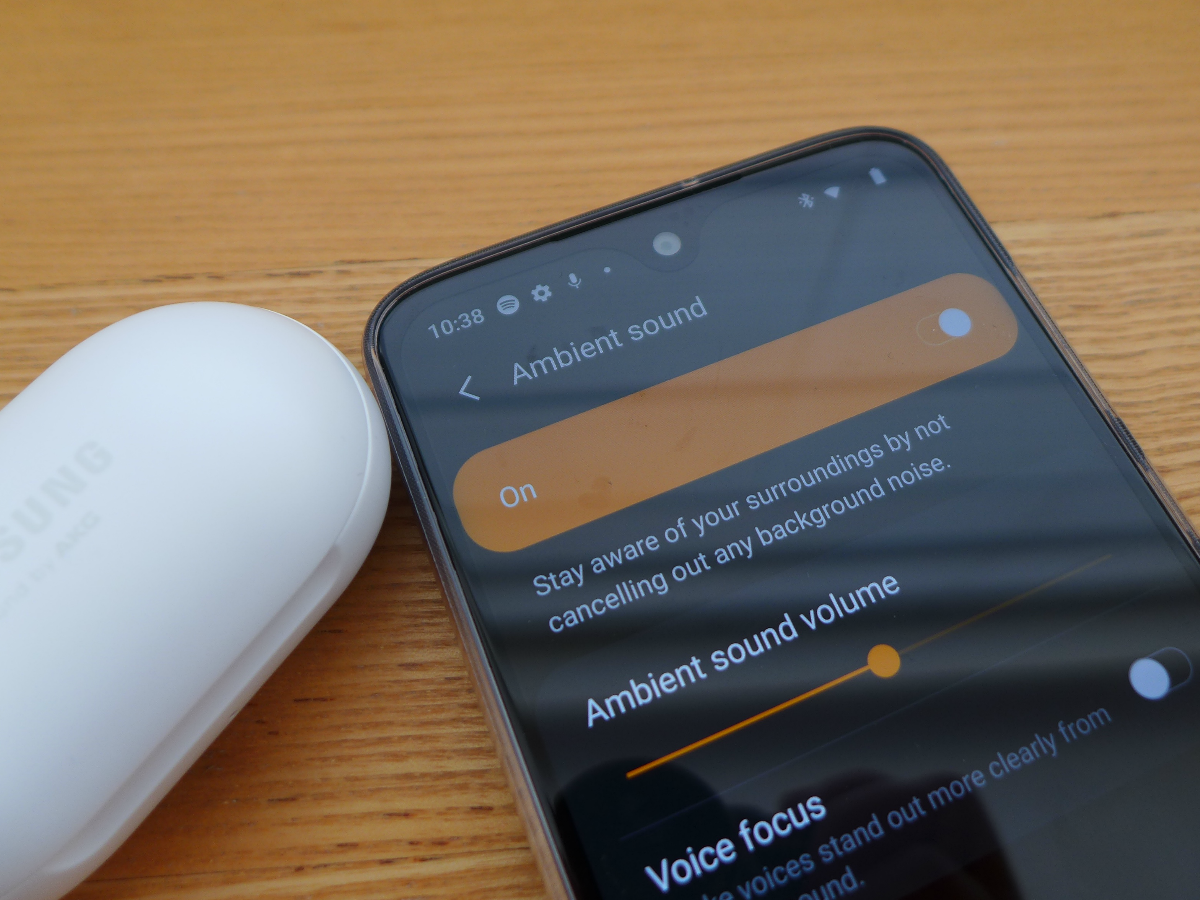 The big news here is the Ambient Sound mode, which amplifies your surroundings to help stop you wandering into the path of an oncoming bus. This is really effective, and you can even use the app to set the level of sound that gets through. An extra setting makes it easier to make out voices more clearly, or, if you'd rather not hear the riveting conversations of those around you, you can turn the feature off entirely.
Touch control works the same on both earbuds, which is good news for left handers. It's the usual drill – one tap to play or pause music, a double tap to skip or answer and end a call, and a triple tap to skip back.
A long press will reject or mute/unmute a call, although you can customise this functionality through the app, whether it's firing up voice control, turning the volume up or down, or temporarily boosting the ambient sound. The Buds don't automatically pause when you take one out of your ear, so the latter is a nifty feature that briefly turns the volume down and the outside world up.
You can also lock the touchpad completely from the app if you're a diehard touch control refusenik. We found the touch control to be decent most of the time, but a tad temperamental. We regularly skipped to the next track when all we wanted to do was pause, though we did find this got better as we got used to the sensitivity of the touchpads.
SOUND: CUTS THROUGH THE NOISE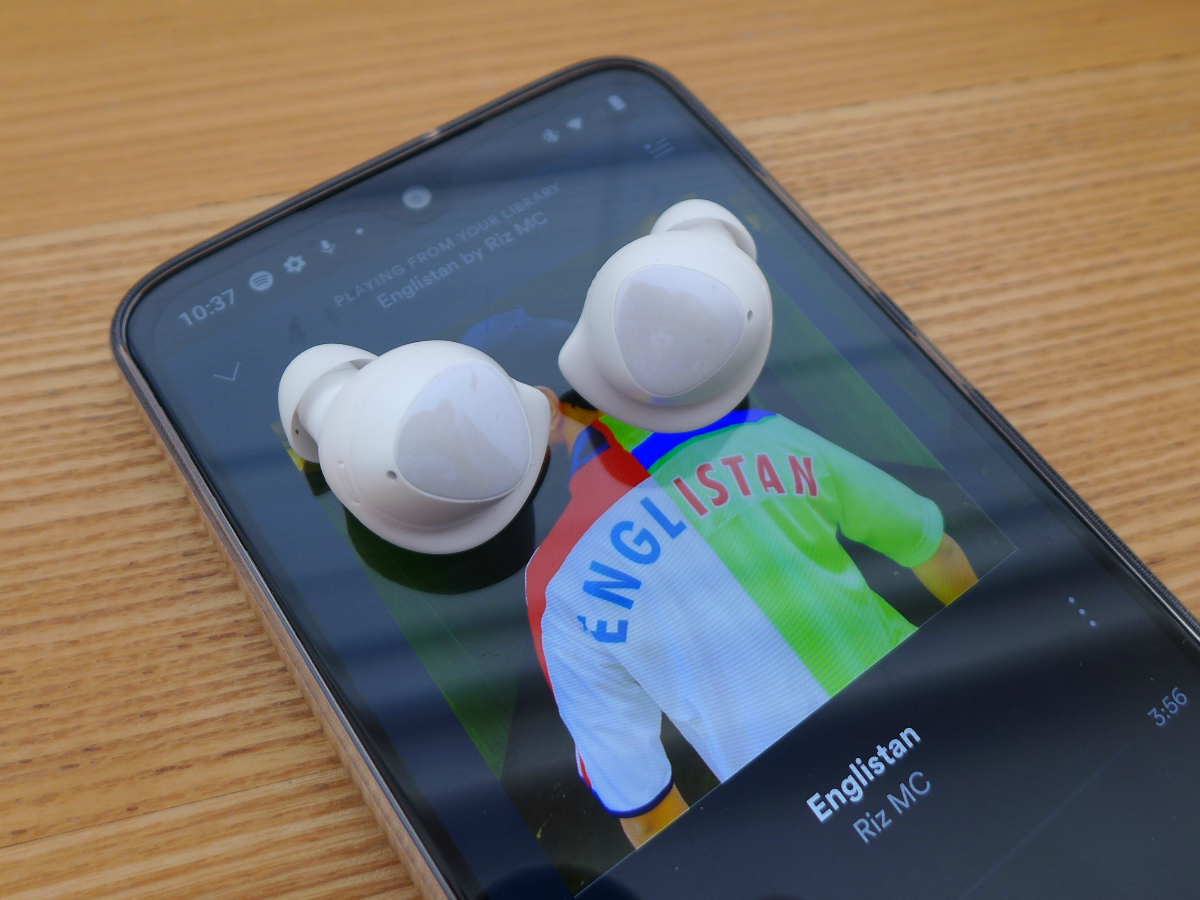 Tuned by Samsung-owned AKG, the Galaxy Buds sound pretty damn good. There's no tinniness and while the treble may be a little on the thin side it's totally respectable for a pair of earphones at this price. The Buds might also be a little lacking in bass for low-frequency fans, but that's easily taken care of using the bass-boosting equaliser on the app.
The Buds do a much better job of blocking out sound than the AirPods, so you can actually hear them when you're somewhere loud, like a busy train station. This is all thanks to the dual microphone setup, with the Buds switching between inner and outer mics to cut out any unnecessary noise.
BATTERY: COULD BE BETTER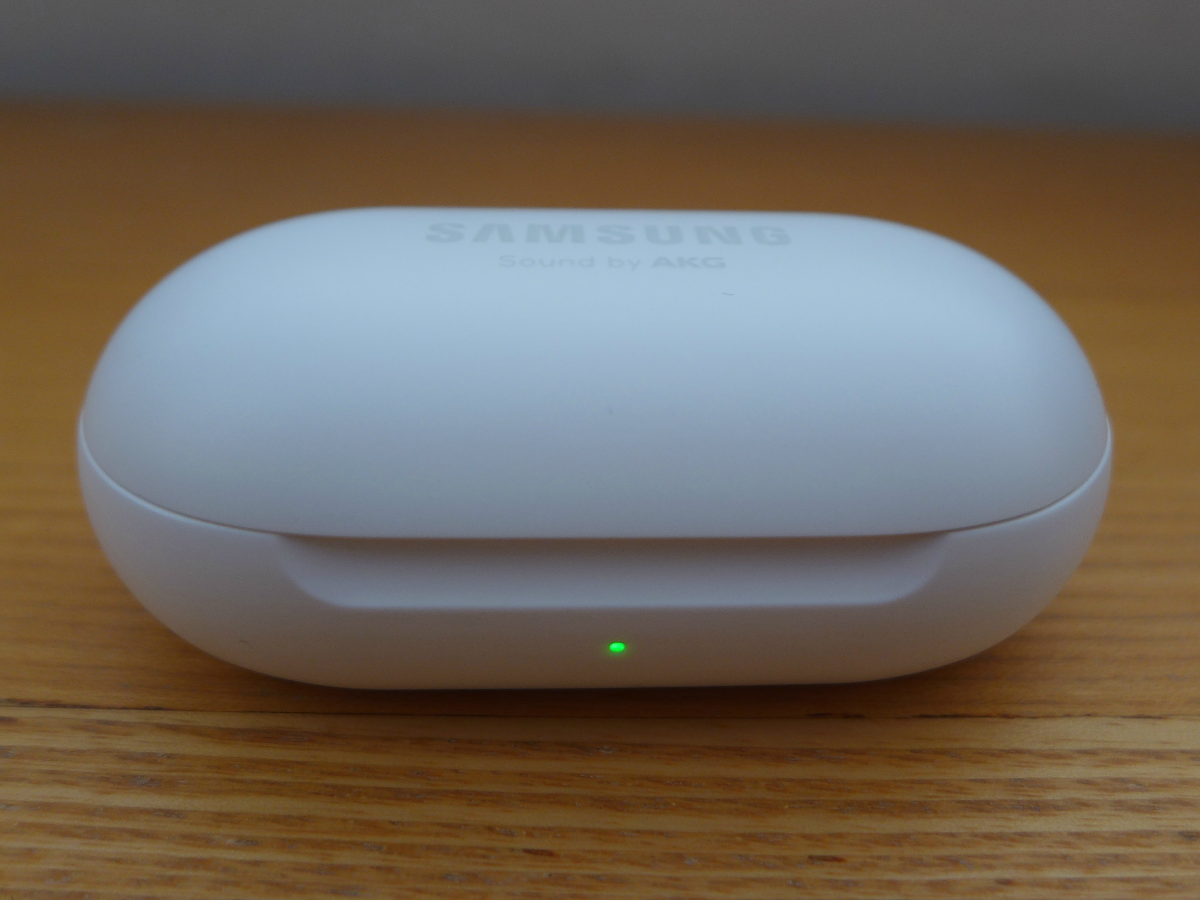 The Buds offer six hours of listening time on a single charge, or up to five hours of calls if you have something you really need to get off your chest. The case can rustle up an extra seven hours, with a light on the outside that keeps you posted on the charging status. By comparison, the AirPods only give five hours of playback but a further 19 courtesy of the charging case, although there's no helpful status light.
However, Samsung has some extra tricks up its sleeve. Along with the usual USB route, the Buds case packs wireless charging, plus you can use device-to-device power sharing to nab a cheeky boost from the S10. A speedy 15-minute charge will also add 1.7 hours to their play time.
Samsung Galaxy Buds Verdict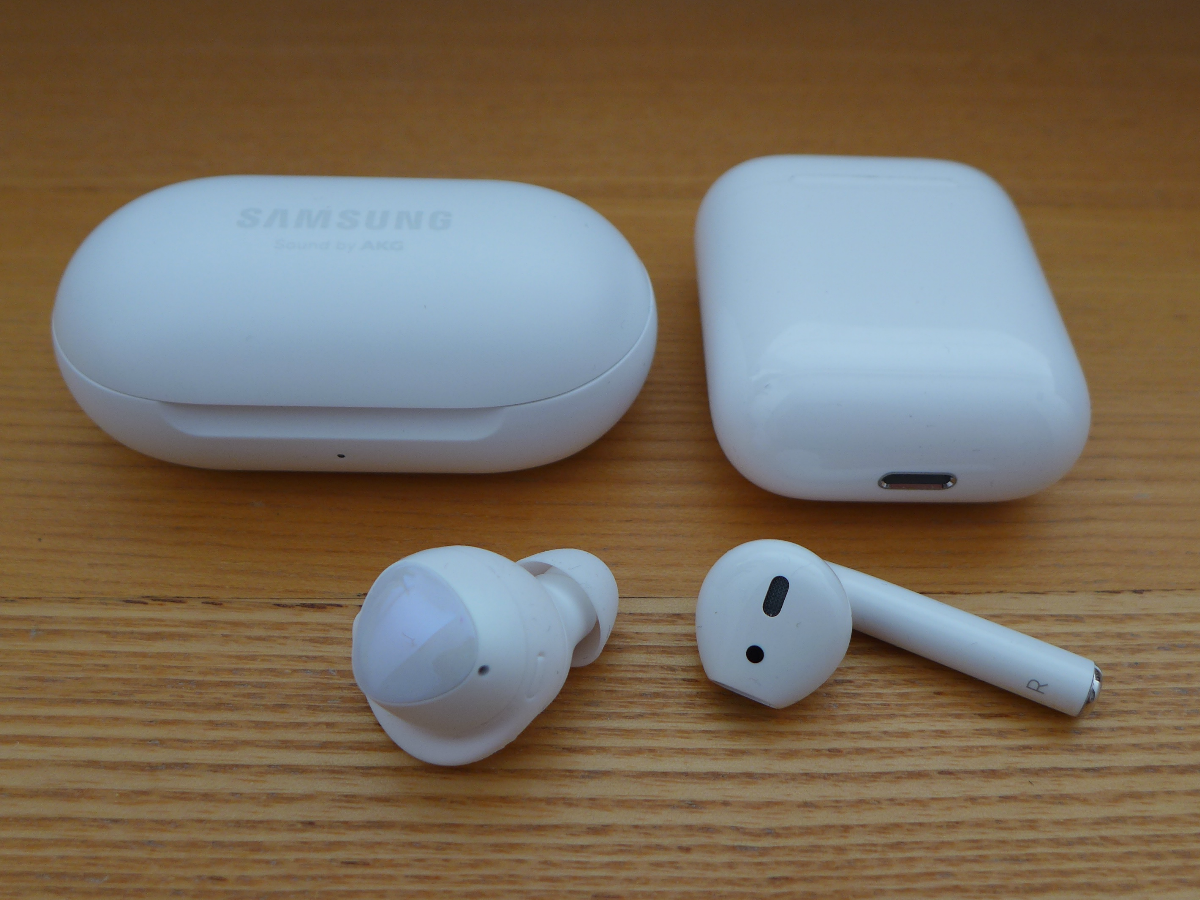 There might be more expensive earbud models around that give a more refined sound, but it's hard to think of another pair at this price that combines solid audio, sleek design, comfort and the ability to block out unwanted noise.
The design and operation of the Samsung Galaxy Buds is slicker than the likes of the TicPods Free, while the noise isolation and flexible design give them the edge over the AirPods, not to mention that £20 saving on price.
Even though the superb Ambient Noise feature doesn't work on iOS, we'd choose the Buds over the current AirPods for our iPhone-powered commute. But with Apple expected to launch some next-gen AirPods in the not-too-distant future, Samsung may have to up its game again pretty soon.
Stuff Says…
The best all-round wireless buds you can get. For now.
Good Stuff
Comfy, flexible, noise-isolating design
Ambient Sound mode is awesome
Wireless charging
They also work with iOS
Bad Stuff
Battery life could be better
Touch controls take some getting used to
Ambient Sound doesn't work on iOS