Sony Xperia 5 IV review: creative shrinker
Multi-lens mid-ranger is a great starting point for vloggers and phone photographers
The rest of the phone world might be happy to put their cameras in the hands of algorithms and AI, but Sony is going in the opposite direction. The latest Xperias are a content creator's dream, full of manual modes and physical controls – and the Xperia 5 IV is no exception.
It's a flagship-lite, with most of the same killer hardware as the premium (and pricey) Xperia 1 IV, only squeezed into a more compact form factor. While it goes without that phone's 4K display and continuous zoom telephoto, it's packing an almost identical set of camera sensors. That should be just the ticket for amateur filmmakers and photography hobbyists.
That's a bit of a niche market, though. Is there also enough here to please everyone else?
Design & build: playing all the hits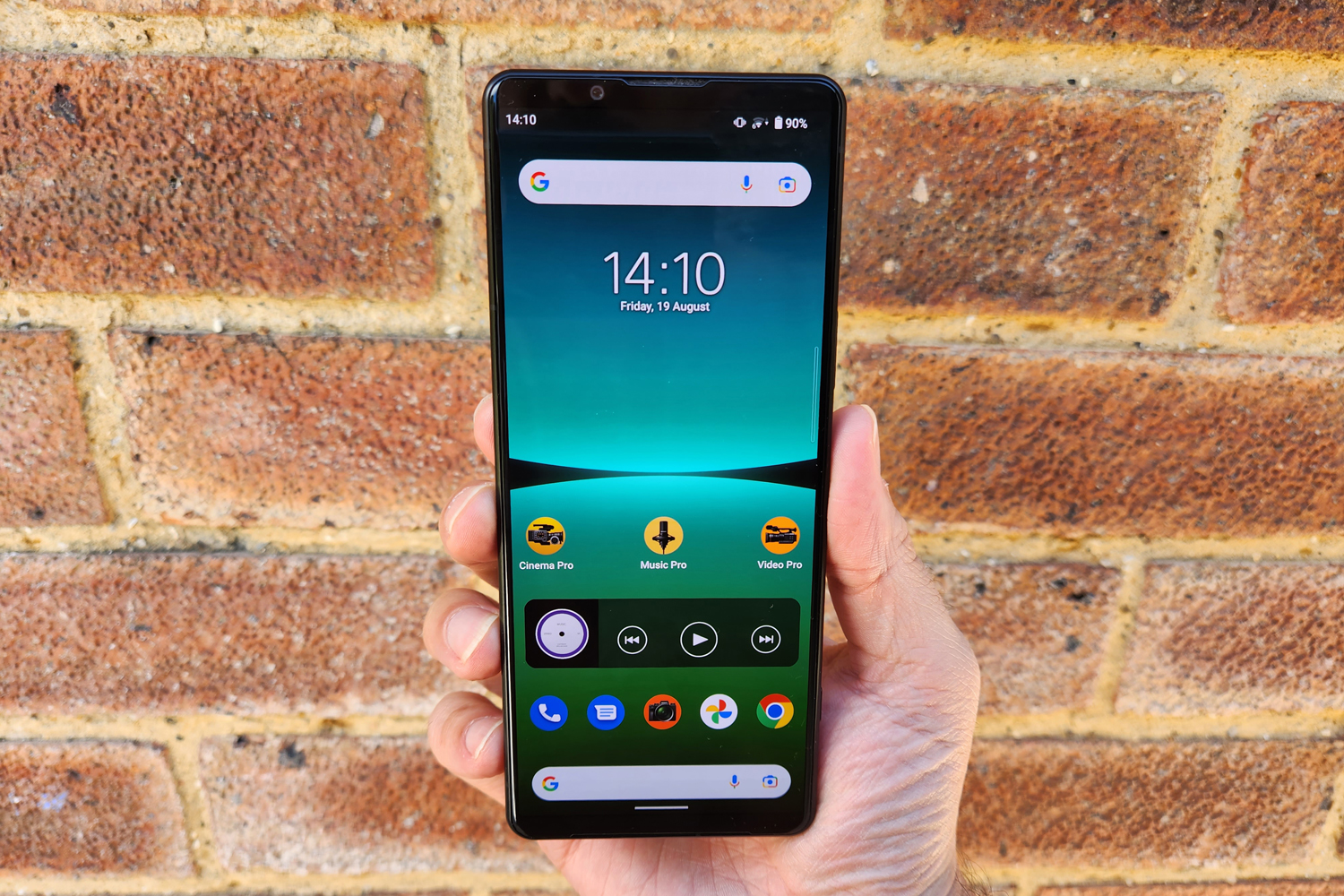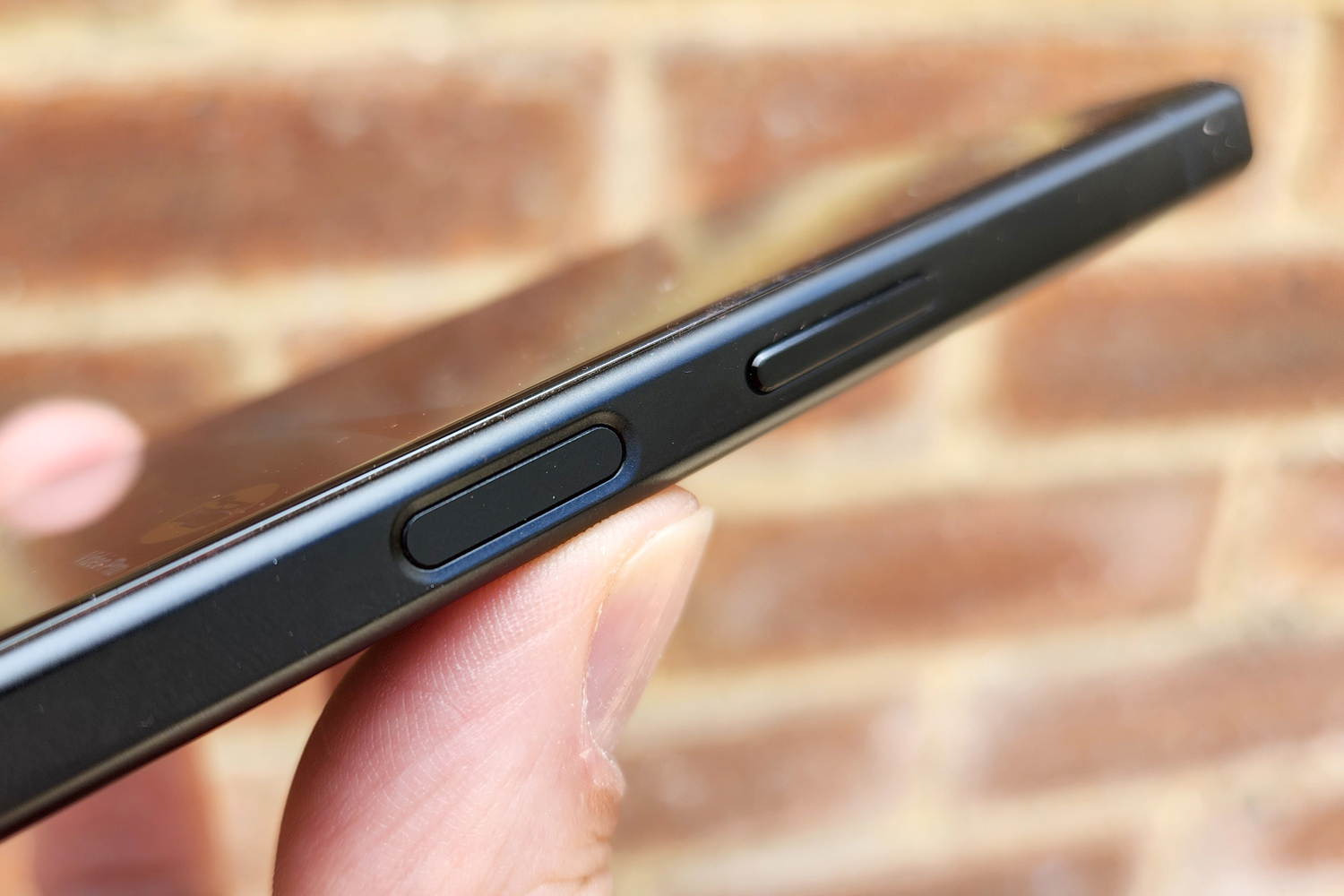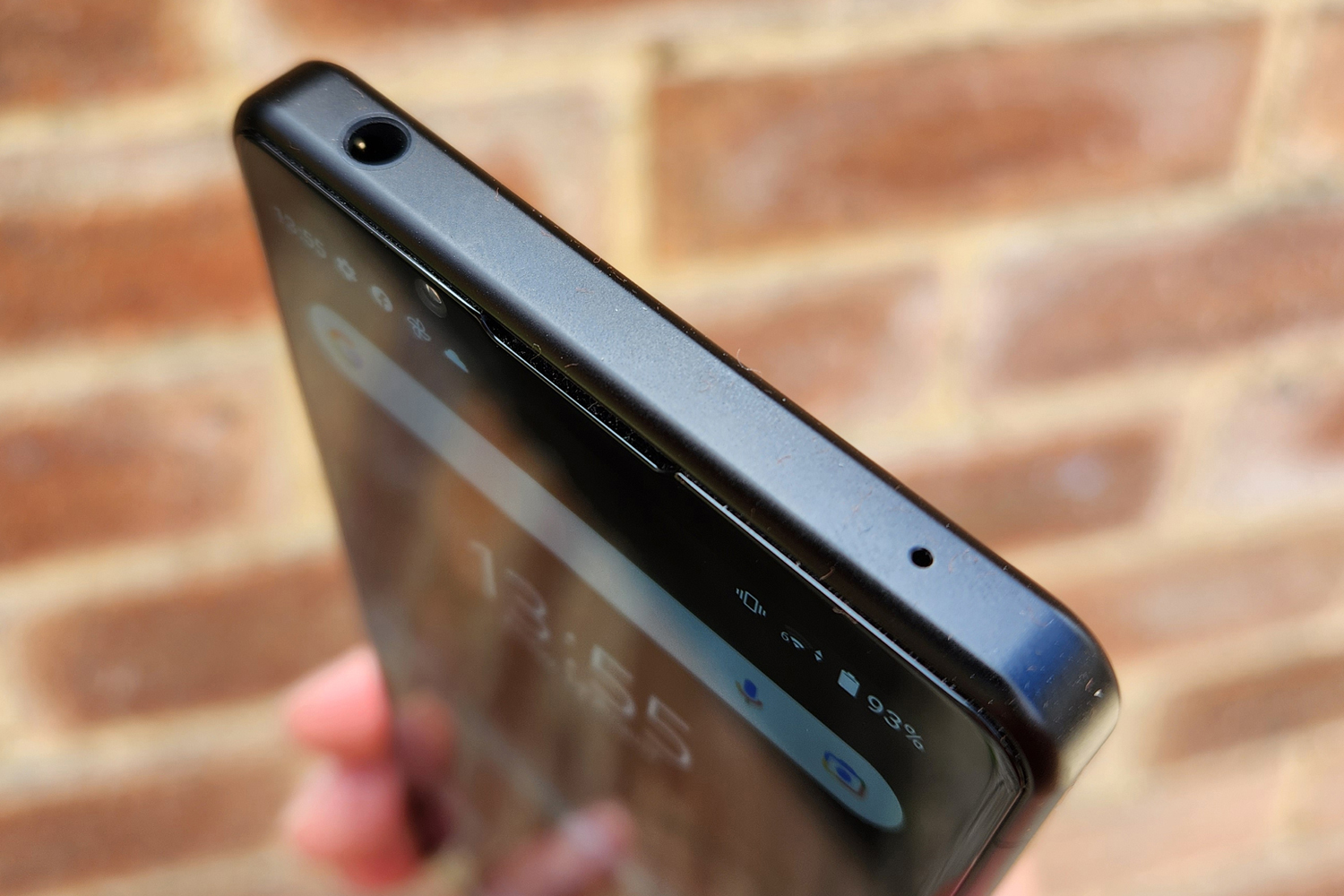 Size aside, there's little here you won't find in common with the Xperia 1 IV flagship. Both phones are suitably slim, thanks to Sony's choice of cinema-style 21:9 aspect ratio, and major on minimalism. They each have scratch-resistant Gorilla Glass Victus front and rear, sandwiched into a metal frame that provides great grippage.
The frosted glass does a great job at disguising fingerprints on the back, and Sony is as reserved as ever when it comes to branding. Even if you go for the Green or Ecru White models, this isn't a phone that demands attention. Subtlety is the order of the day here – but there are plenty of goodies lurking inside.
All of Sony's signatures are present and correct, from IP68 dust and water resistance to a tool-free SIM tray that pops out with a fingernail. It's double-sided, with room for a microSD card on the back. The 3.5mm headphone port makes an appearance, as does a notification LED. As far as we're concerned, anyone that complains about other phone brands ditching features but doesn't have one of these in their pocket is a hypocrite.
Naturally the physical shutter button returns, for a more authentic photography experience, and Sony has also brought back the fingerprint sensor/power button combo. It works as well as ever, detecting your digits with ease and skipping past the lock screen post-haste. The narrower dimensions make it that little bit more convenient for lefties than the wider Xperia 1 IV, too.
Screen & sound: handheld home cinema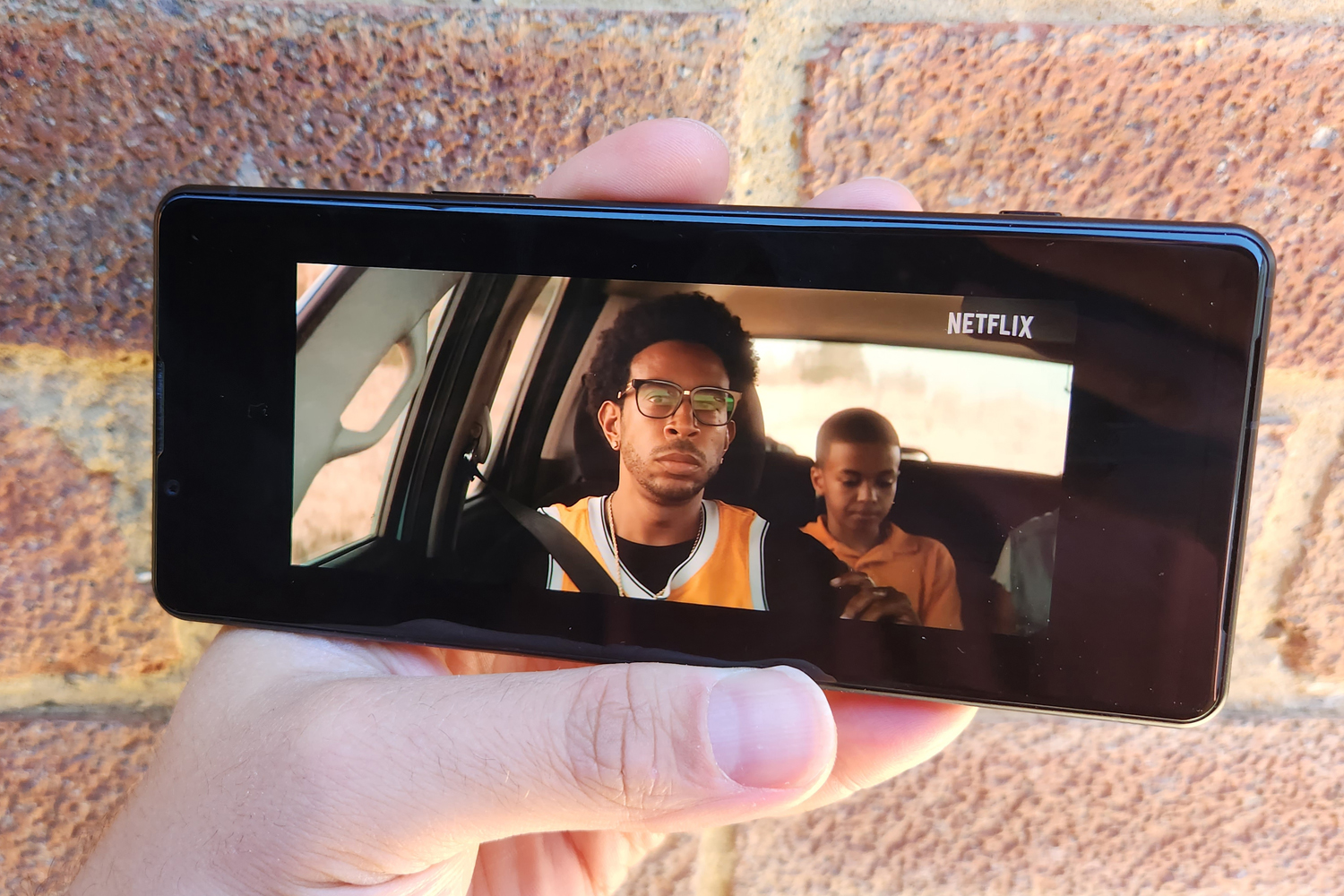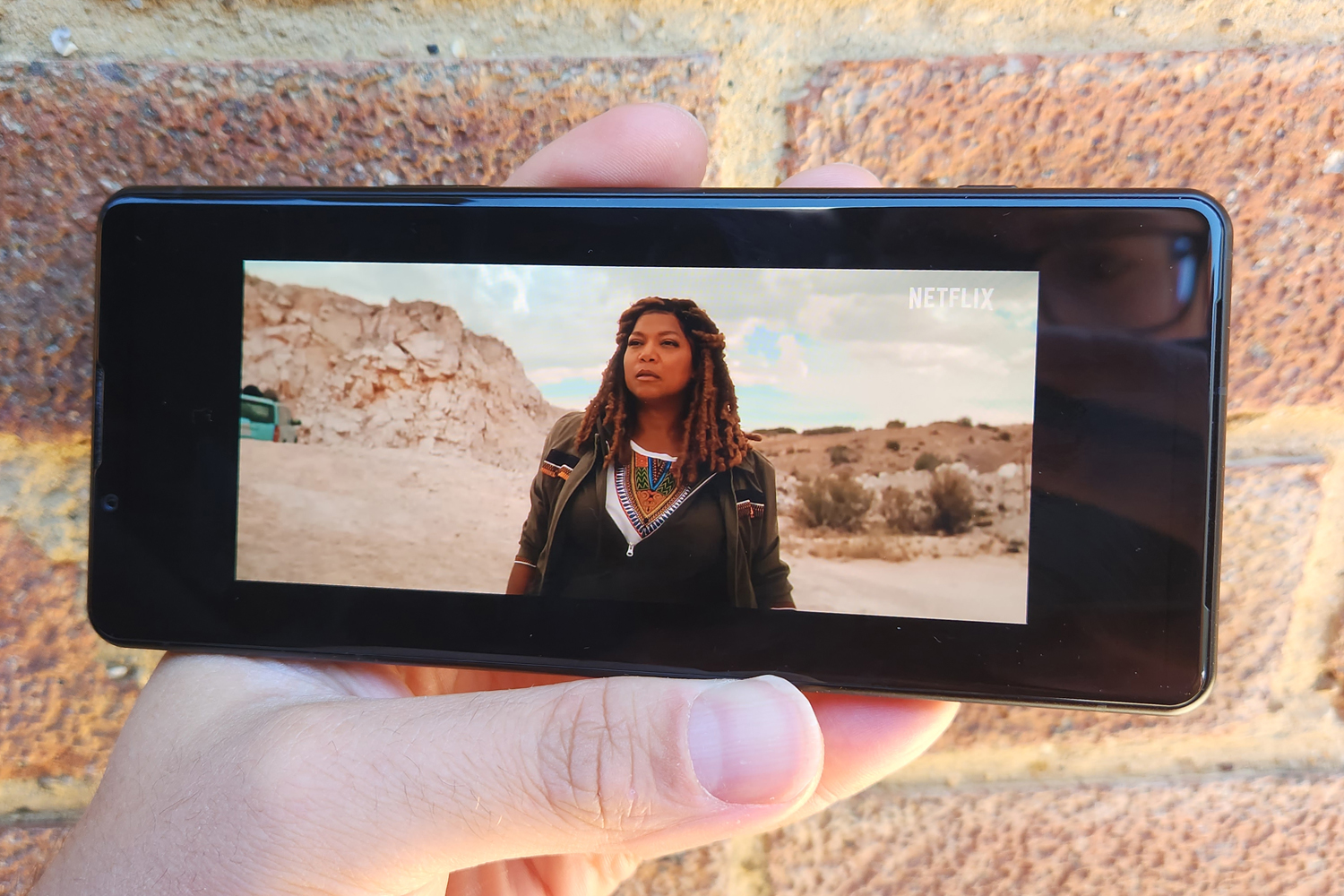 As Sony's more mainstream offering, the Xperia 5 IV gets a better-than-Full HD resolution instead of the detail-packed 4K panel found in the Xperia 1 IV. At 6.1in it's also a little smaller – but in all other respects it puts on a fantastic showing.
The OLED panel is now up to 50% brighter than last year's Xperia 5 III, which could be a little dim when you stepped out into bright sunshine. That's not a problem here: everything is clear and easy to read. It helps give HDR videos some welcome extra punch, too. No, it doesn't get as blindingly bright as one of Samsung's latest Galaxy handsets, but still sits towards the top tier.
Sony's Bravia division has worked its magic on the Creator picture mode, which can kick in automatically for apps like Netflix and uses the BT.2020 colour gamut for a more faithful image. Standard mode is slightly more vibrant, so remains our go-to for daily use. Contrast is exceptional, colours are rich and shadow detail is superb.
You're still forced to choose between 60Hz and 120Hz refresh rates, with no adaptive mode or LTPO tech for intelligently clocking down the panel when displaying static content for better battery life. Things look smoother than silk with the faster option enabled, but Sony remains a step behind rivals here.
The top and bottom bezels are only marginally thicker than the side ones, so aren't a distraction from what's showing onscreen, but leave enough room for front-facing stereo speakers. They deliver well-rounded sound, with mid-tones that don't cancel out the rest of the frequency range and highs that avoid distorting, even when you crank up the volume.
Audio remains a Sony speciality, with LDAC Bluetooth support for wireless Hi-Res playback on compatible headphones, spacial audio and low bitrate upmixing, plus the 3.5mm port for wired listening.
Cameras: Three's company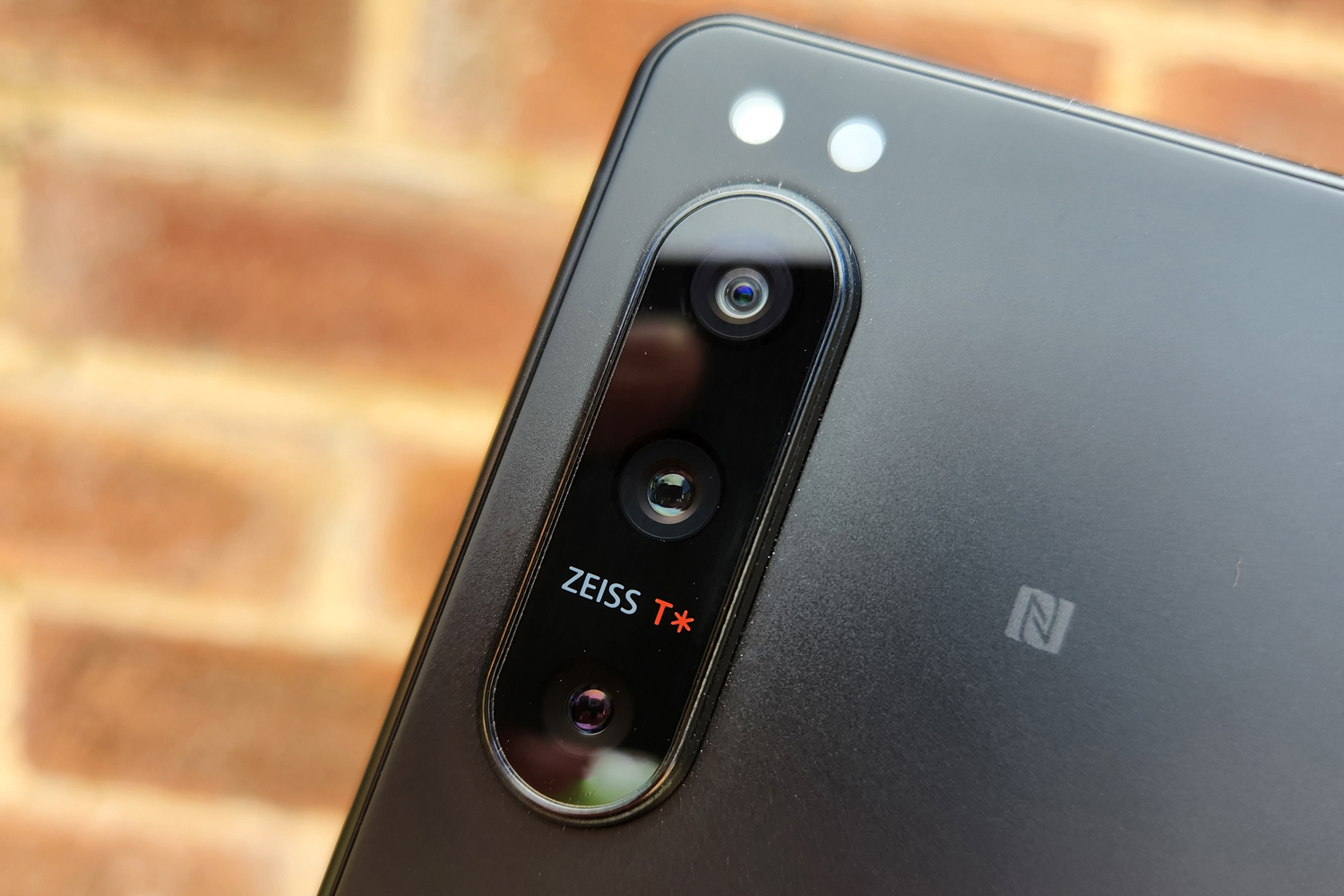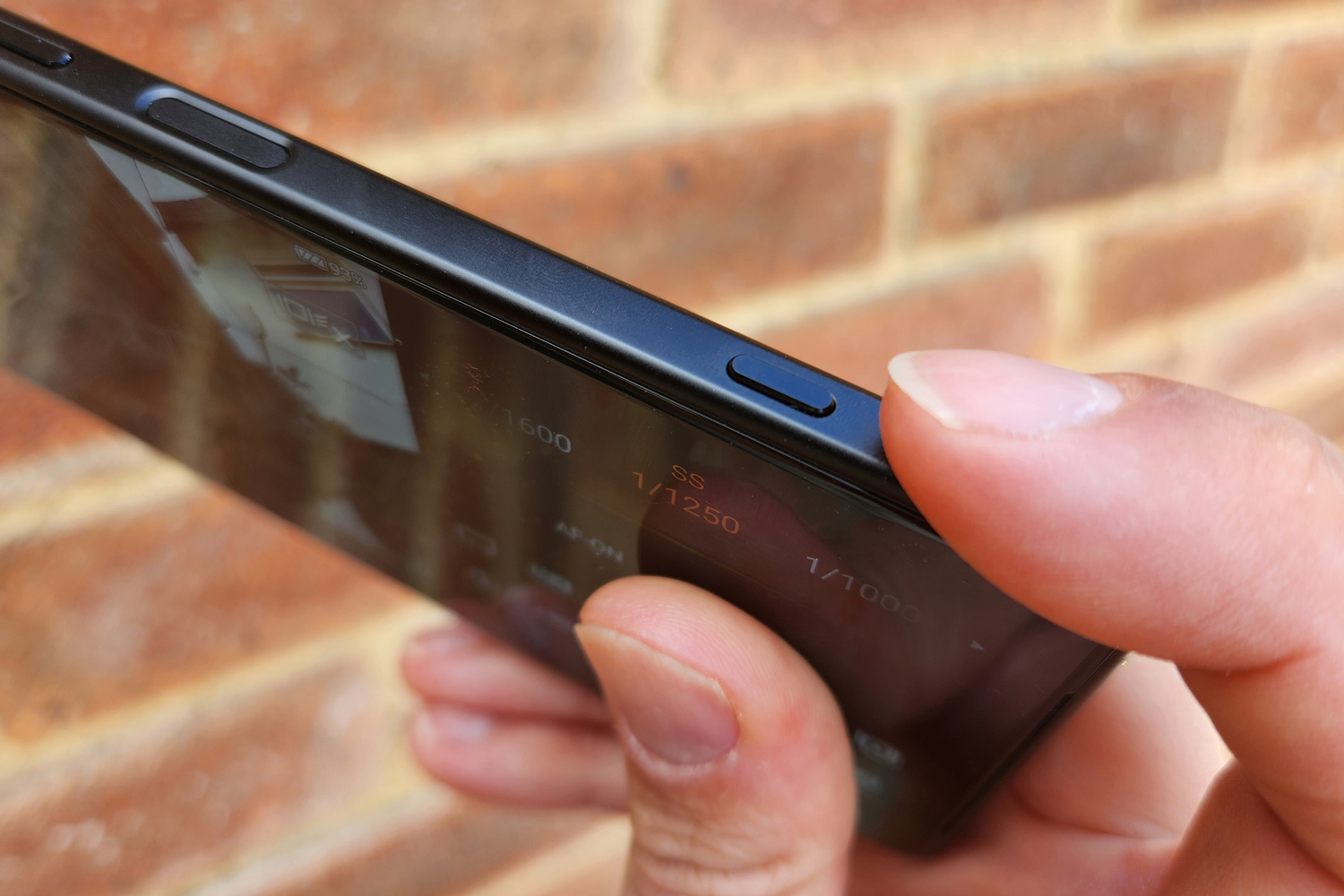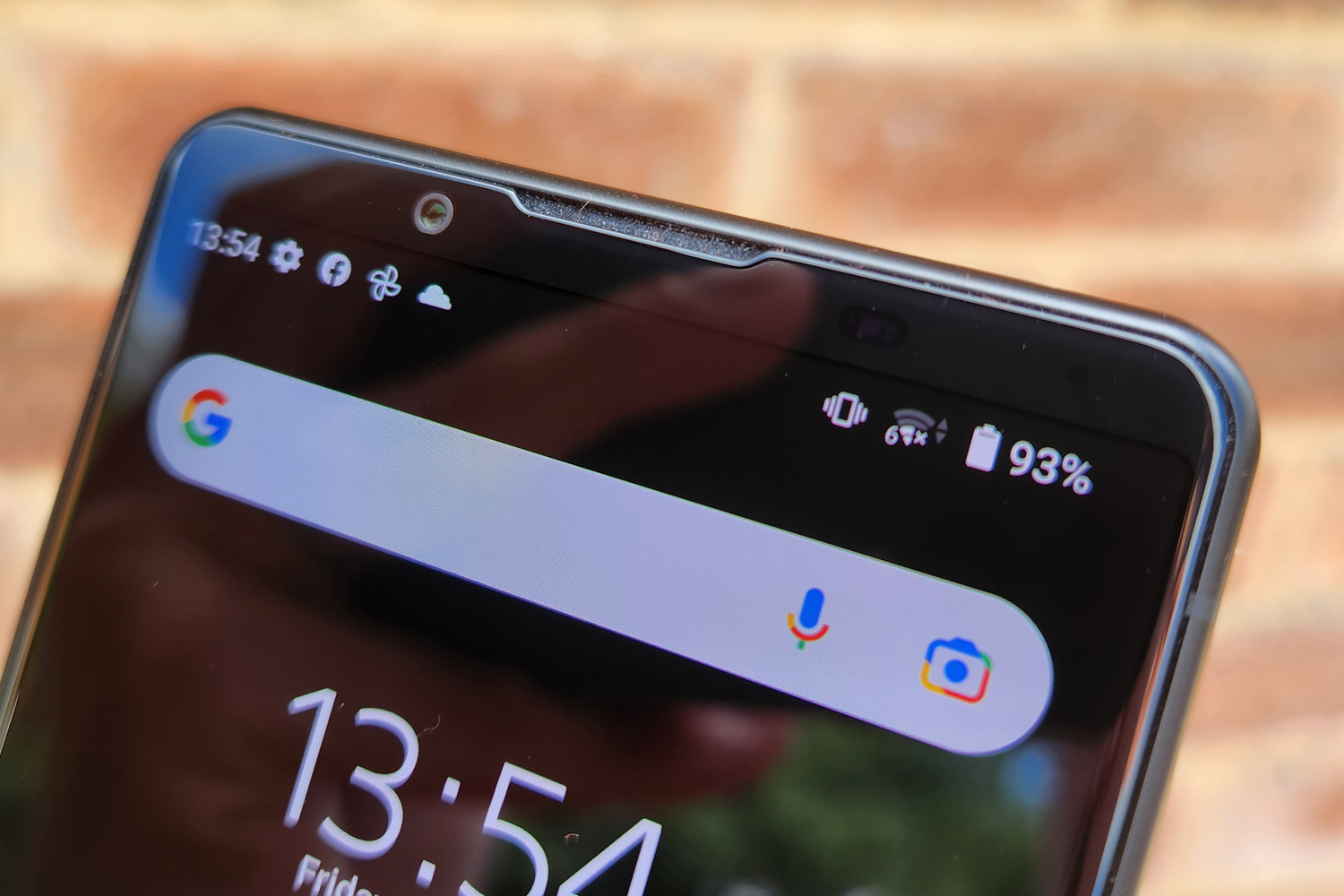 If shutter speeds and ISO settings send you into a cold sweat, the Xperia 5 IV isn't for you. Like the rest of Sony's phone range, you need to play with the manual settings to get the best results from its trio of rear cameras. The lenses are even listed by photographer-friendly focal lengths rather than zoom levels in anything but the Basic shooting mode.
The three-pronged app approach returns, with Cinema Pro sitting at the top of the tree for amateur filmmakers that know their way around a video editing suite, Video Pro for more automated recording, and Camera Pro dedicated to stills. The feature set is identical to the pricier Xperia 1 IV, so in the right hands (and with a bit of colour grading) the 4K HDR video files it spits out look mighty impressive.
All three rear cameras have 12MP sensors, as does the front-facing selfie cam. The 24mm main snapper and 60mm telephoto get optical image stabilisation to help cut down on camera shake.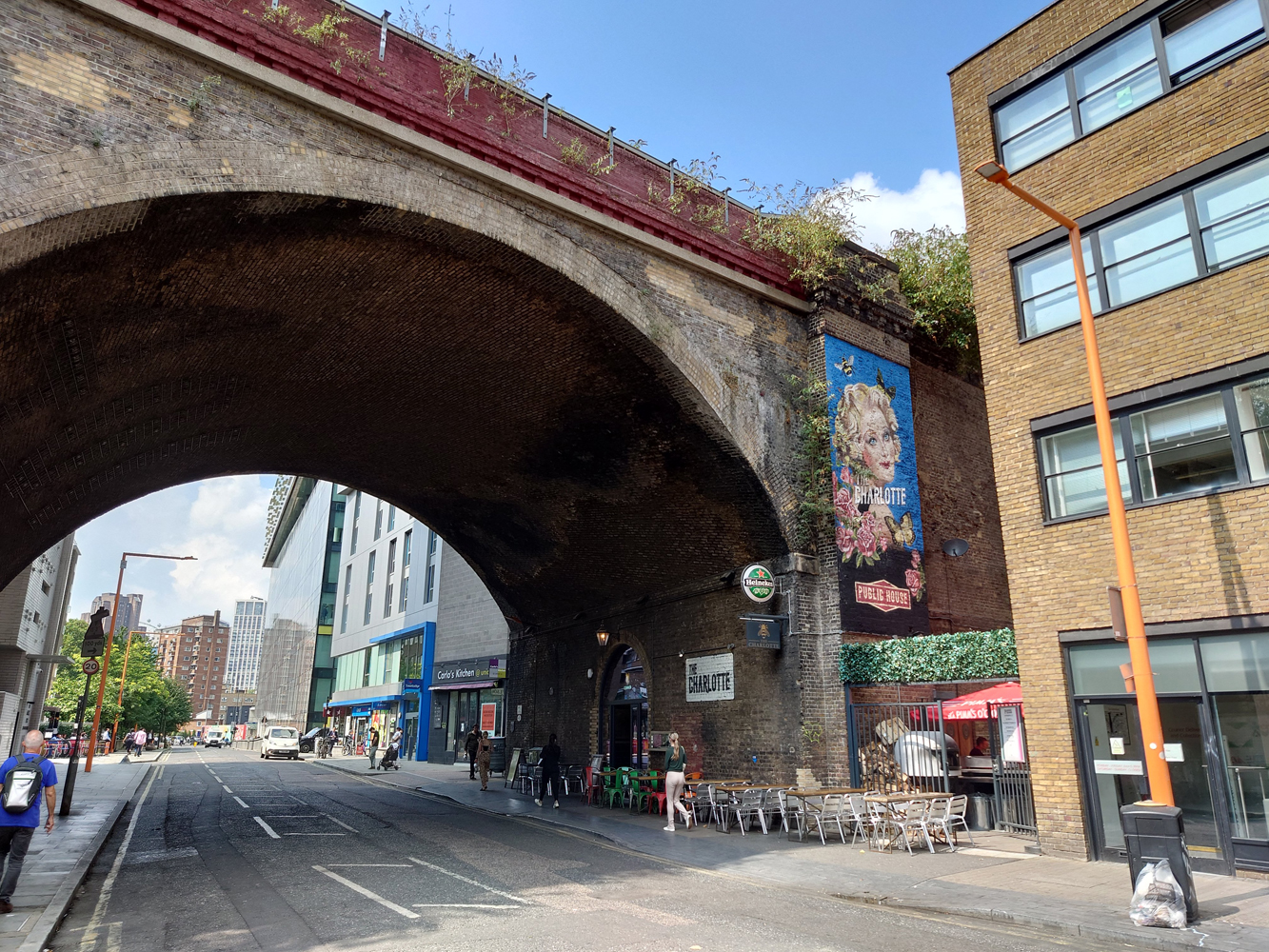 The 16mm ultrawide isn't quite so lucky, but all three rear lenses have 120fps readouts, for eye-tracking autofocus. It does an excellent job of keeping up with fast-moving subjects, and the 20fps bust shooting mode helps nail the shot almost every time.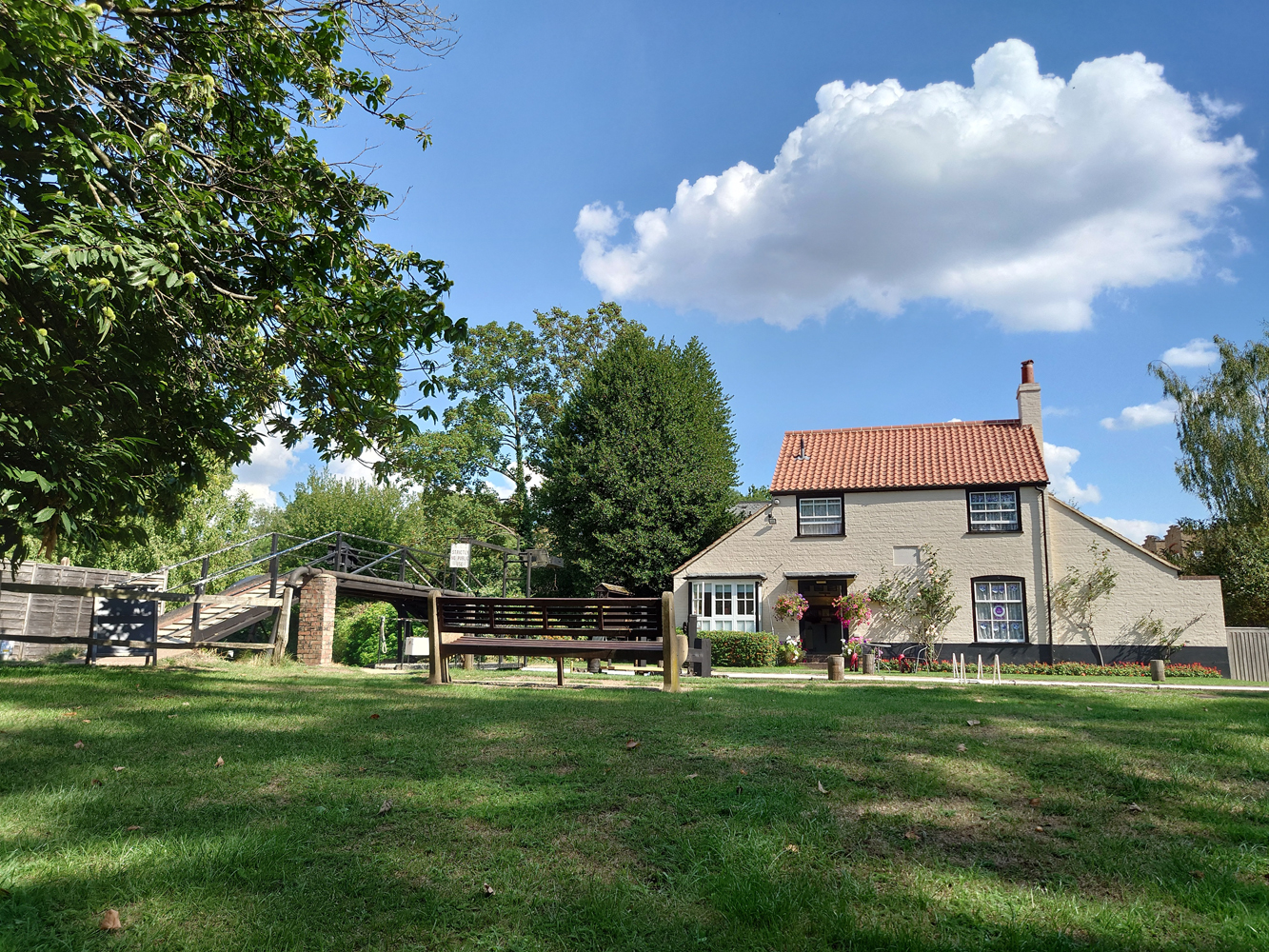 As we've come to expect from Sony phones, the Xperia 5 IV delivers natural-looking images that go big on fine detail and impactful colours, without stepping into overly-vibrant territory. Close-up shots have effective natural bokeh blur, and in good light you'll struggle to spot any image noise.
Contrast is more dramatic here than rival phones that push HDR processing to the extreme, but it means you aren't able to rescue areas of shadow quite so easily. The Basic camera mode often delivers darker and somewhat underexposed photos compared to say, a Galaxy S22 or iPhone 13 – something the more manual modes are able to compensate for, with a bit of tweaking. It goes the other way, too: what looks blown out and overexposed in the viewfinder is often perfect once you check the final image, courtesy of either HDR or Sony's separate dynamic range optimiser.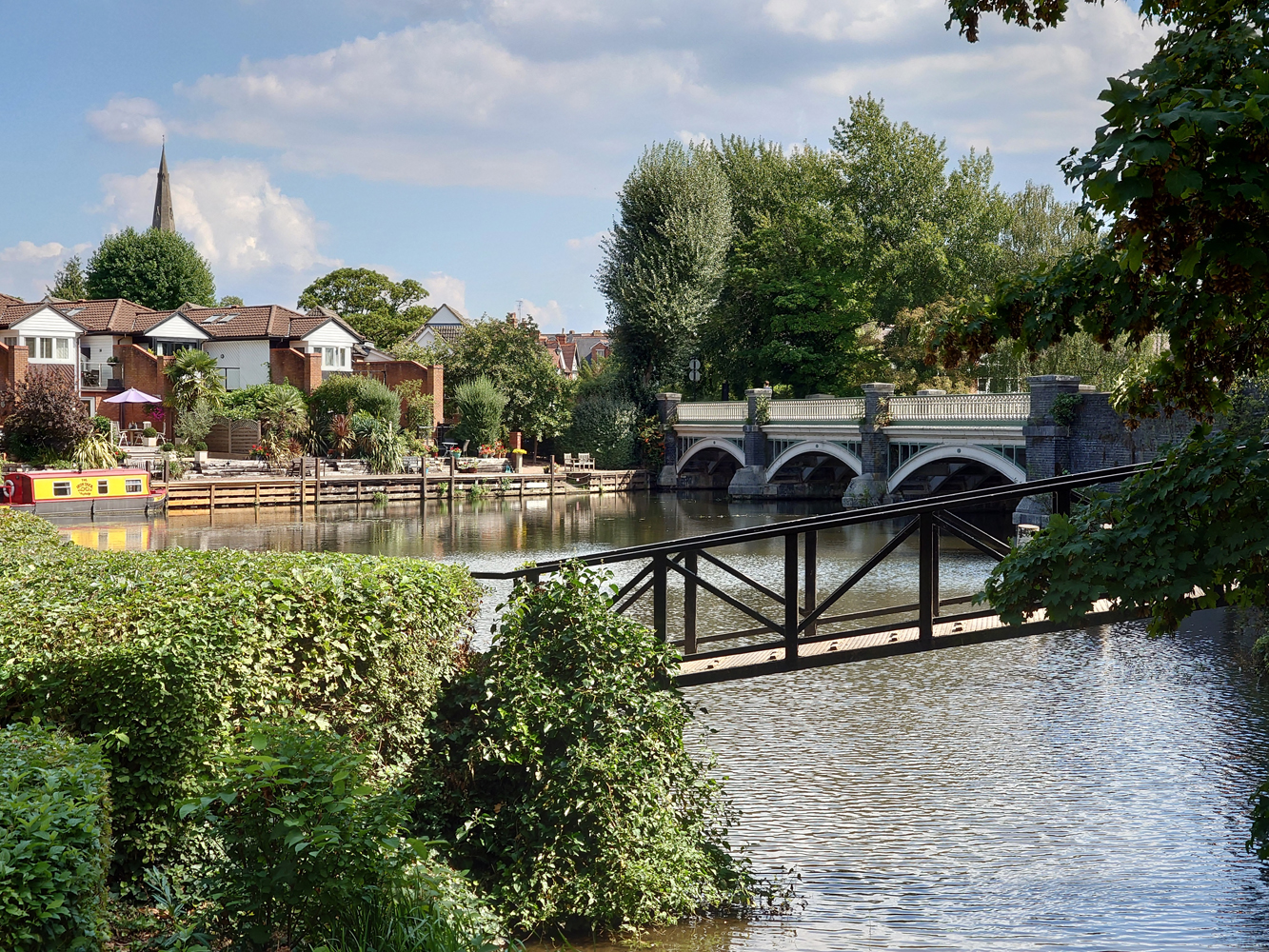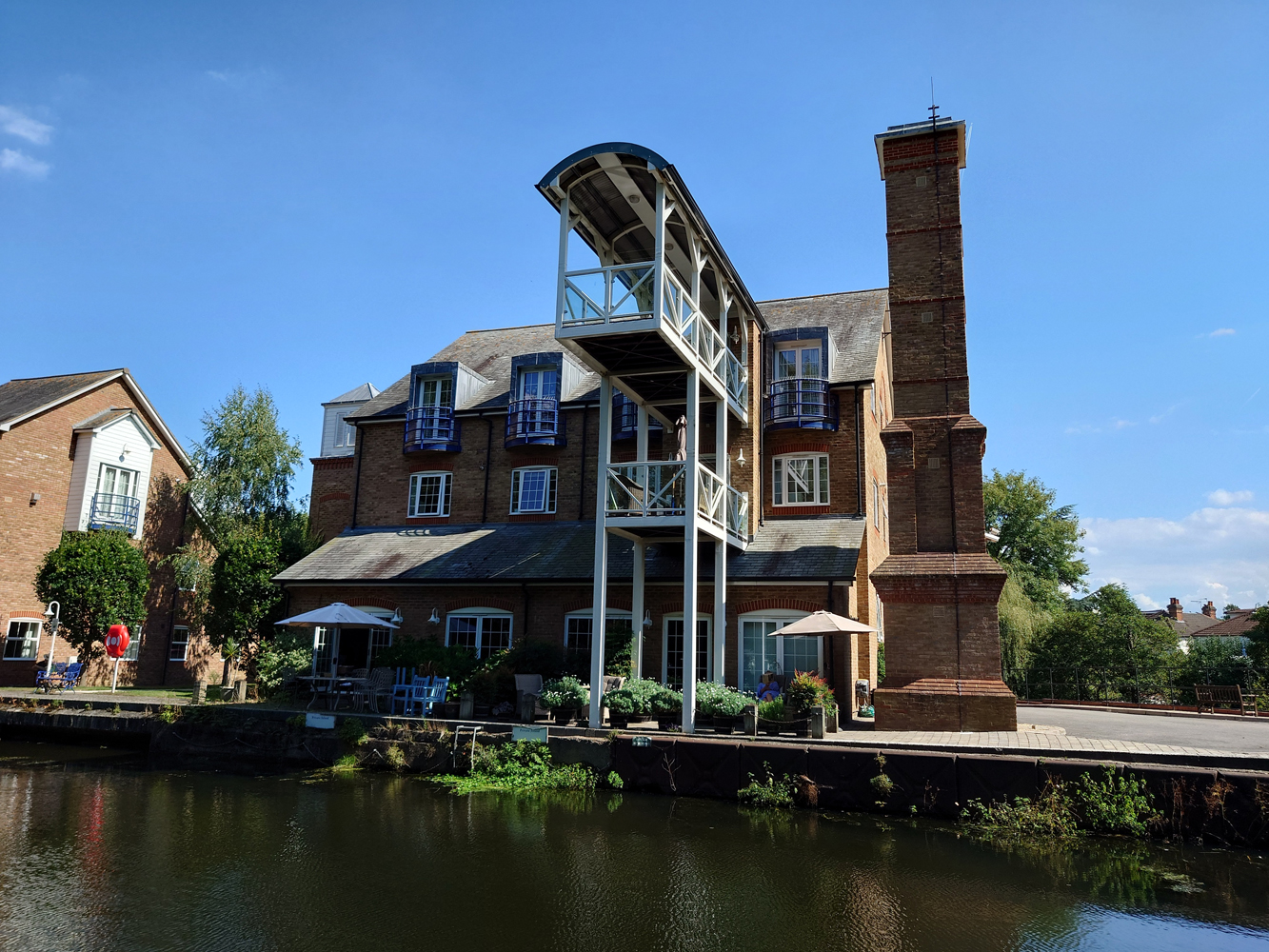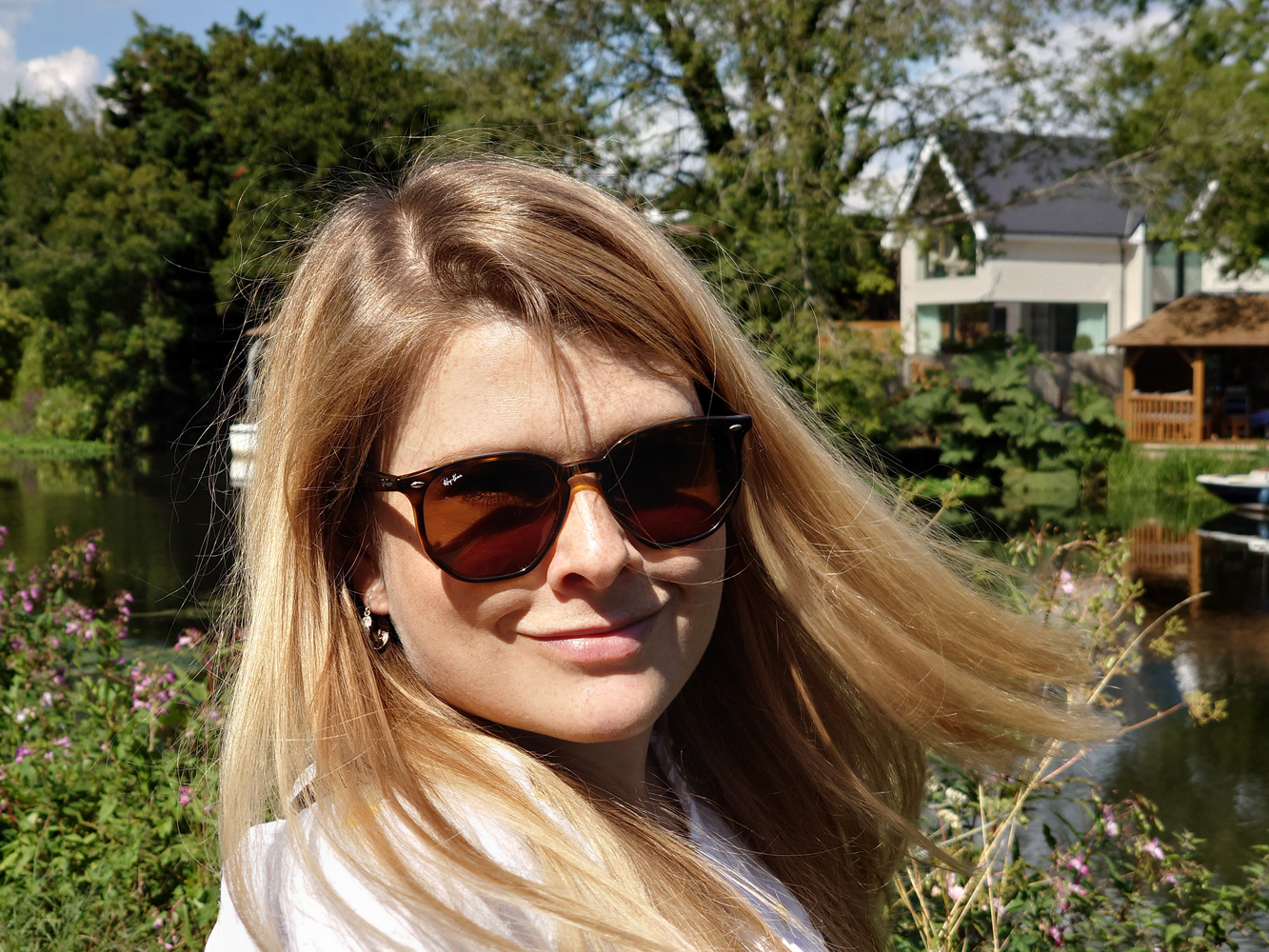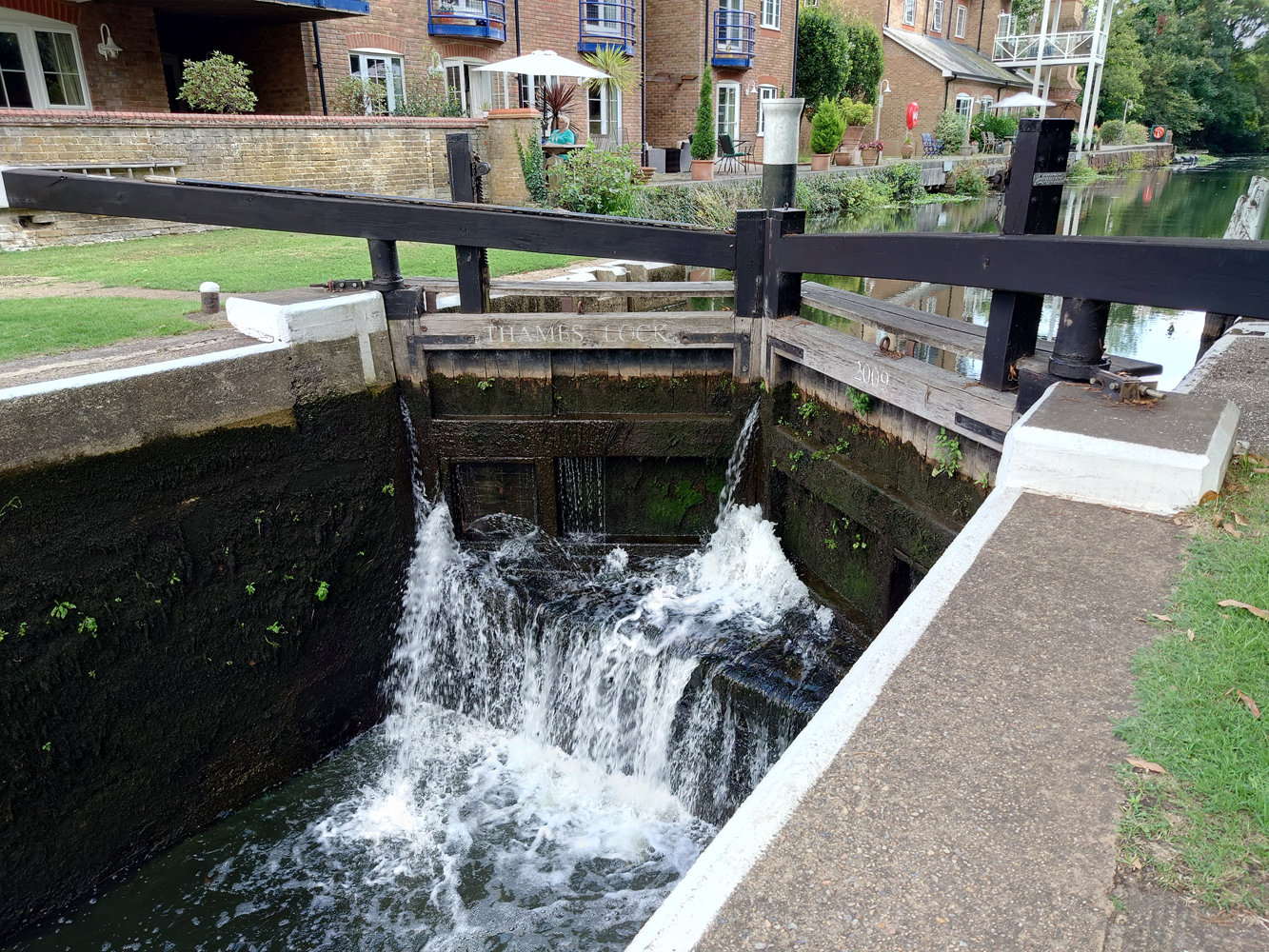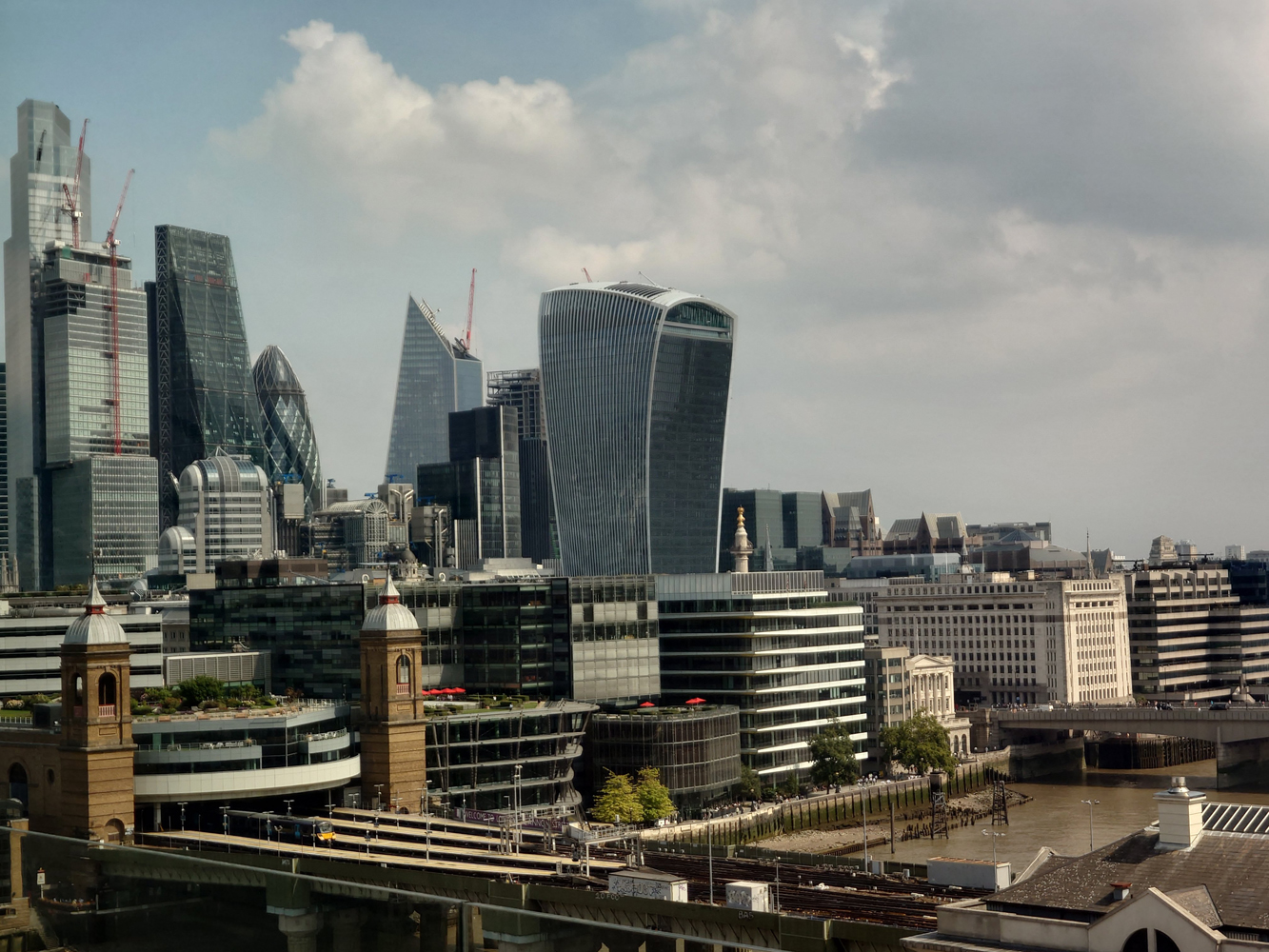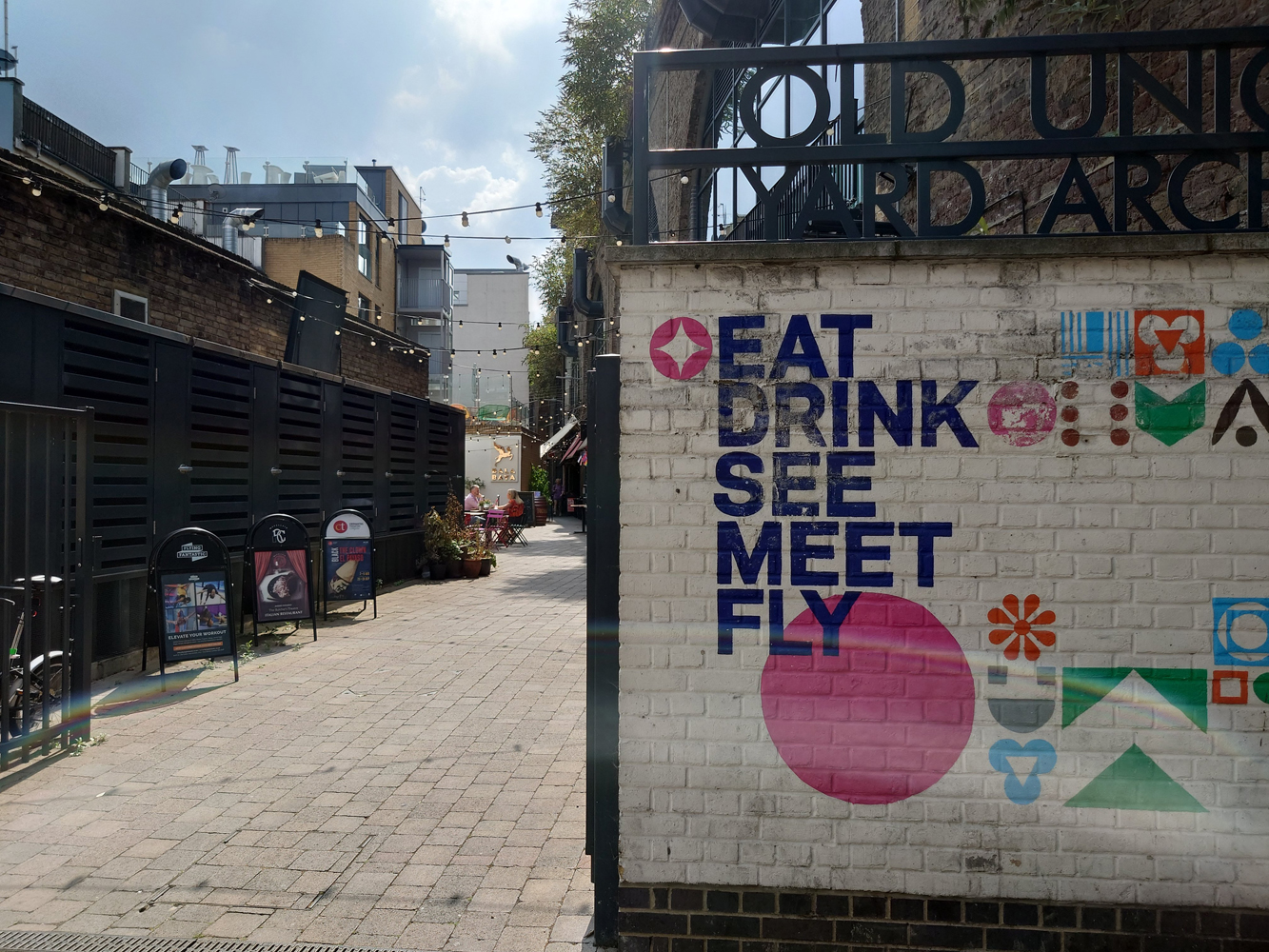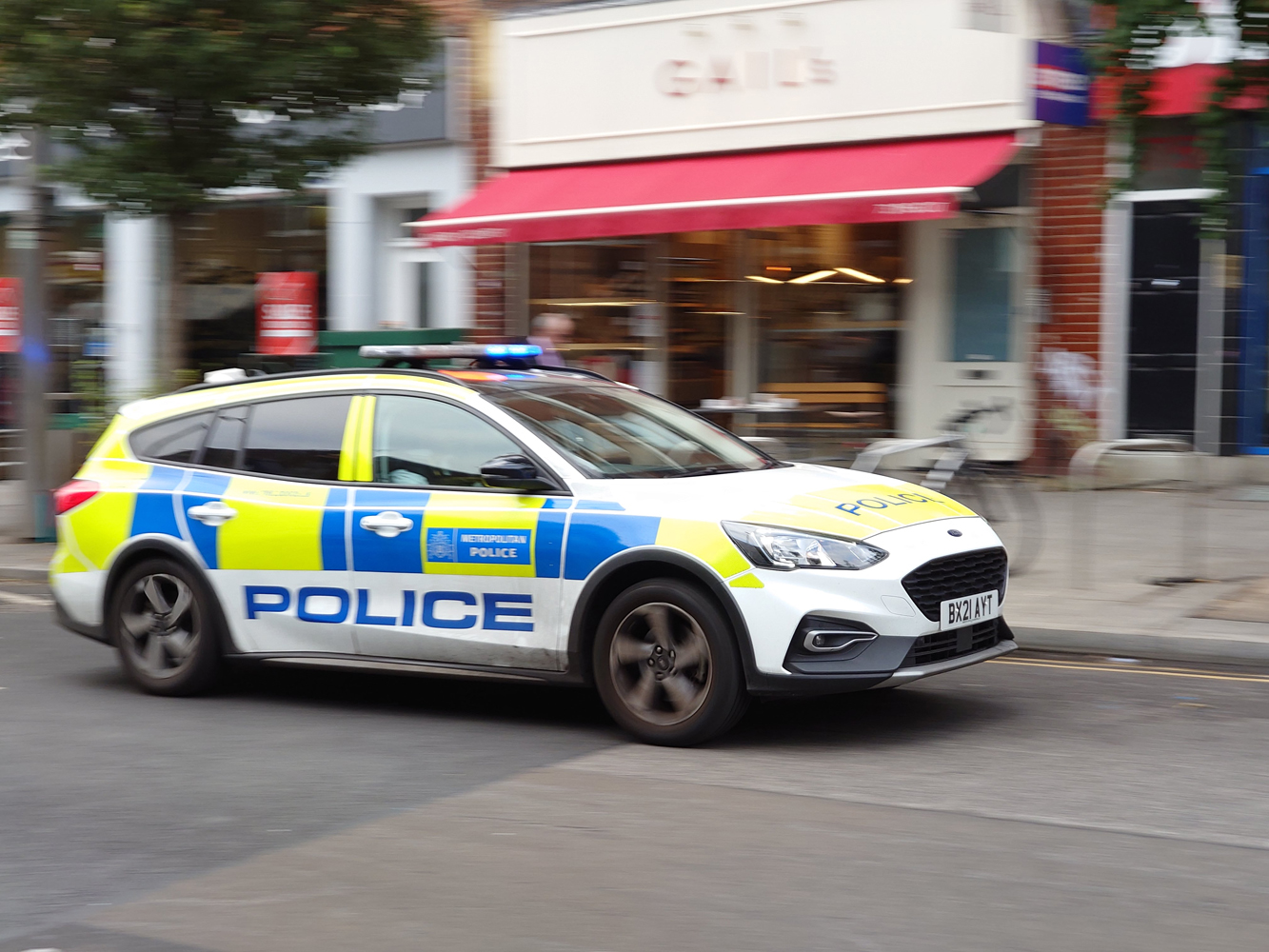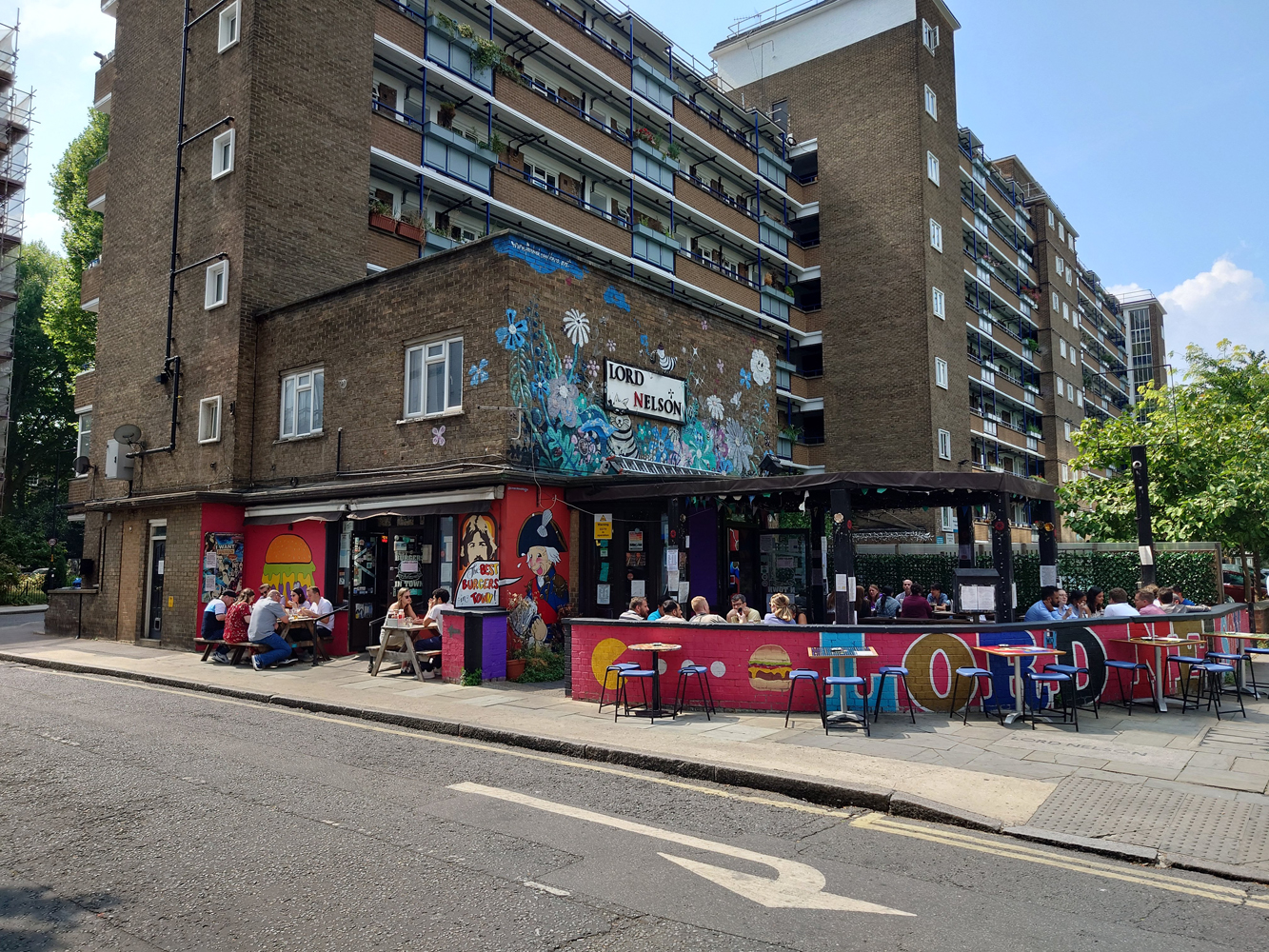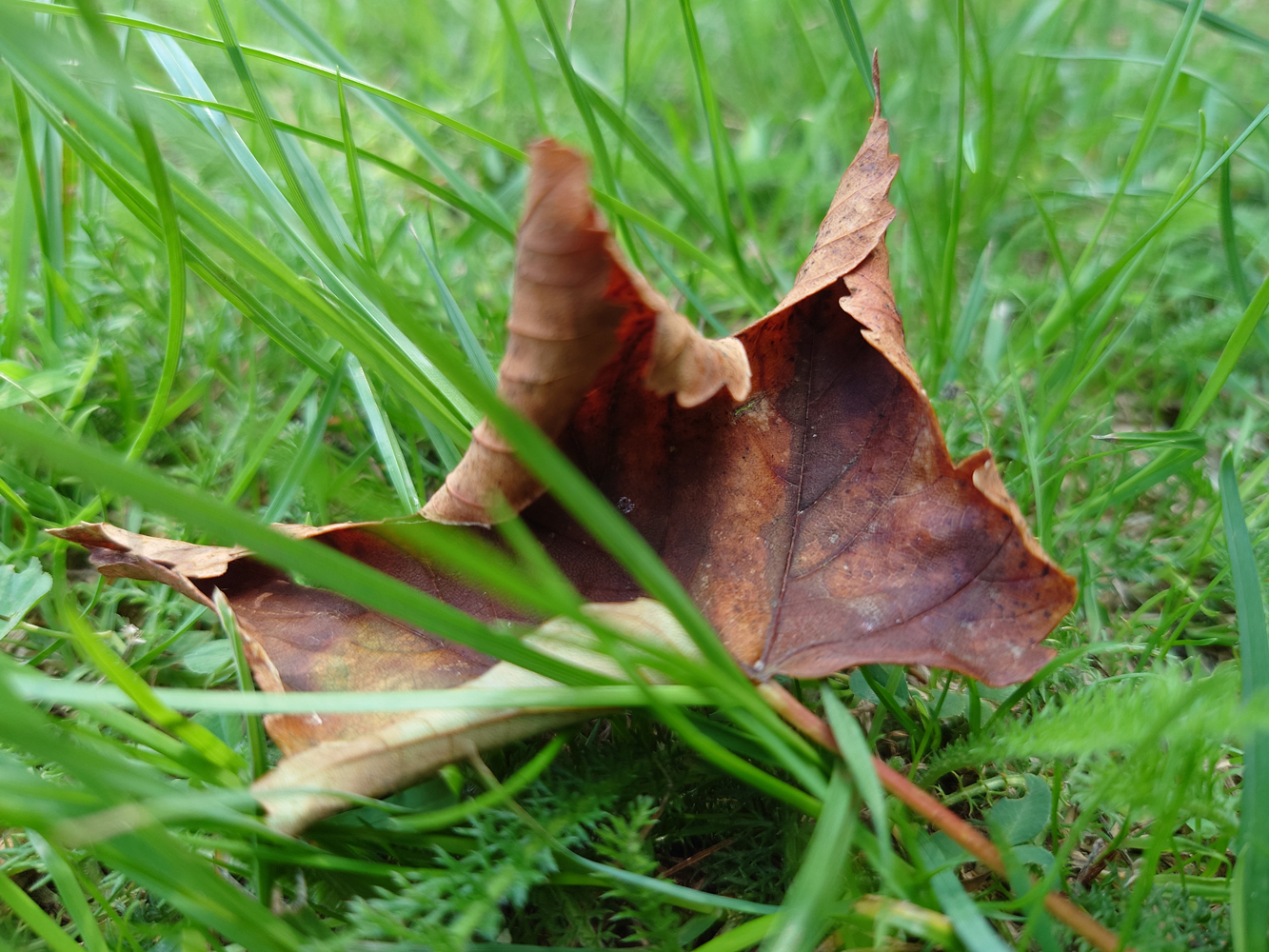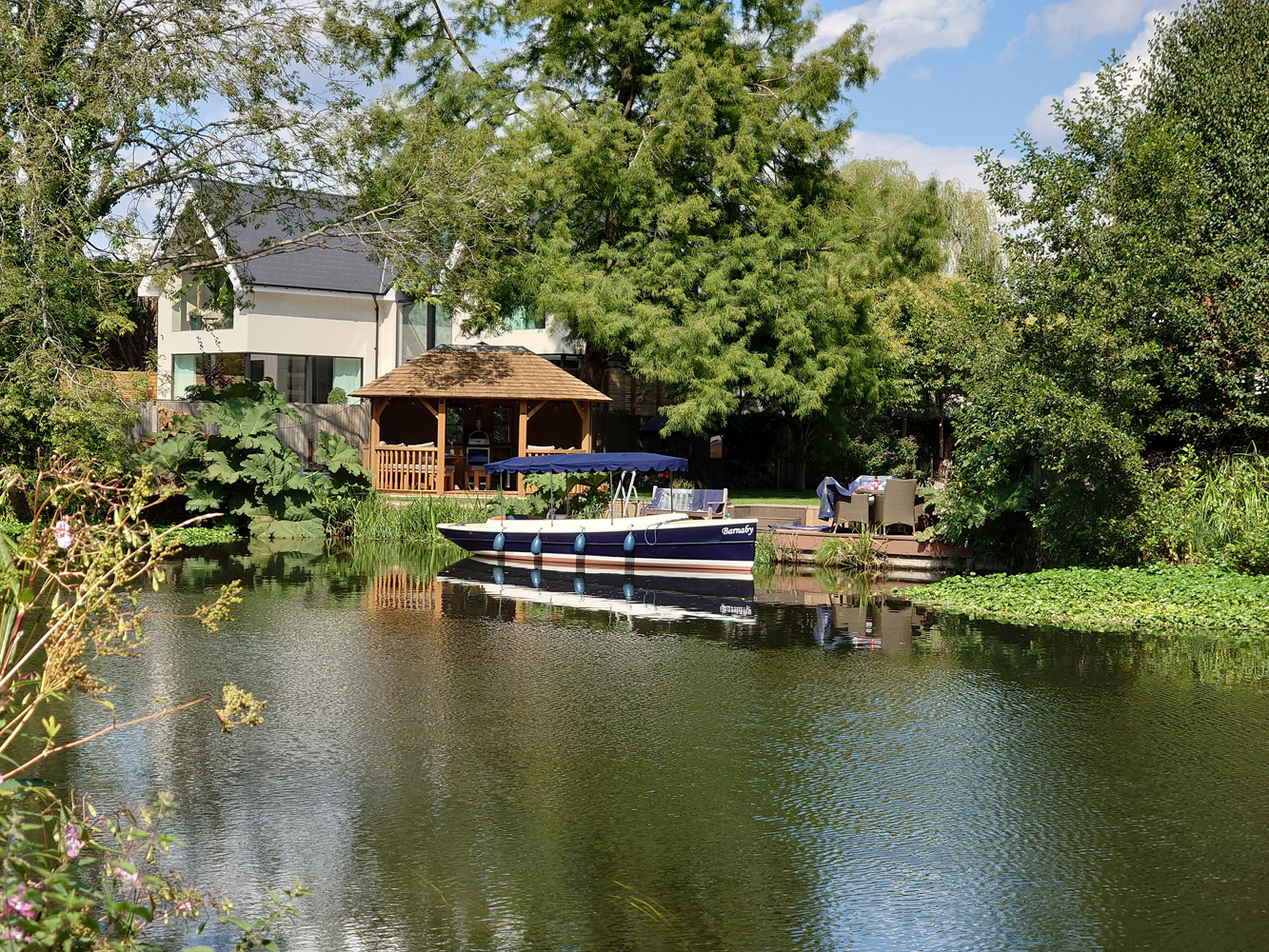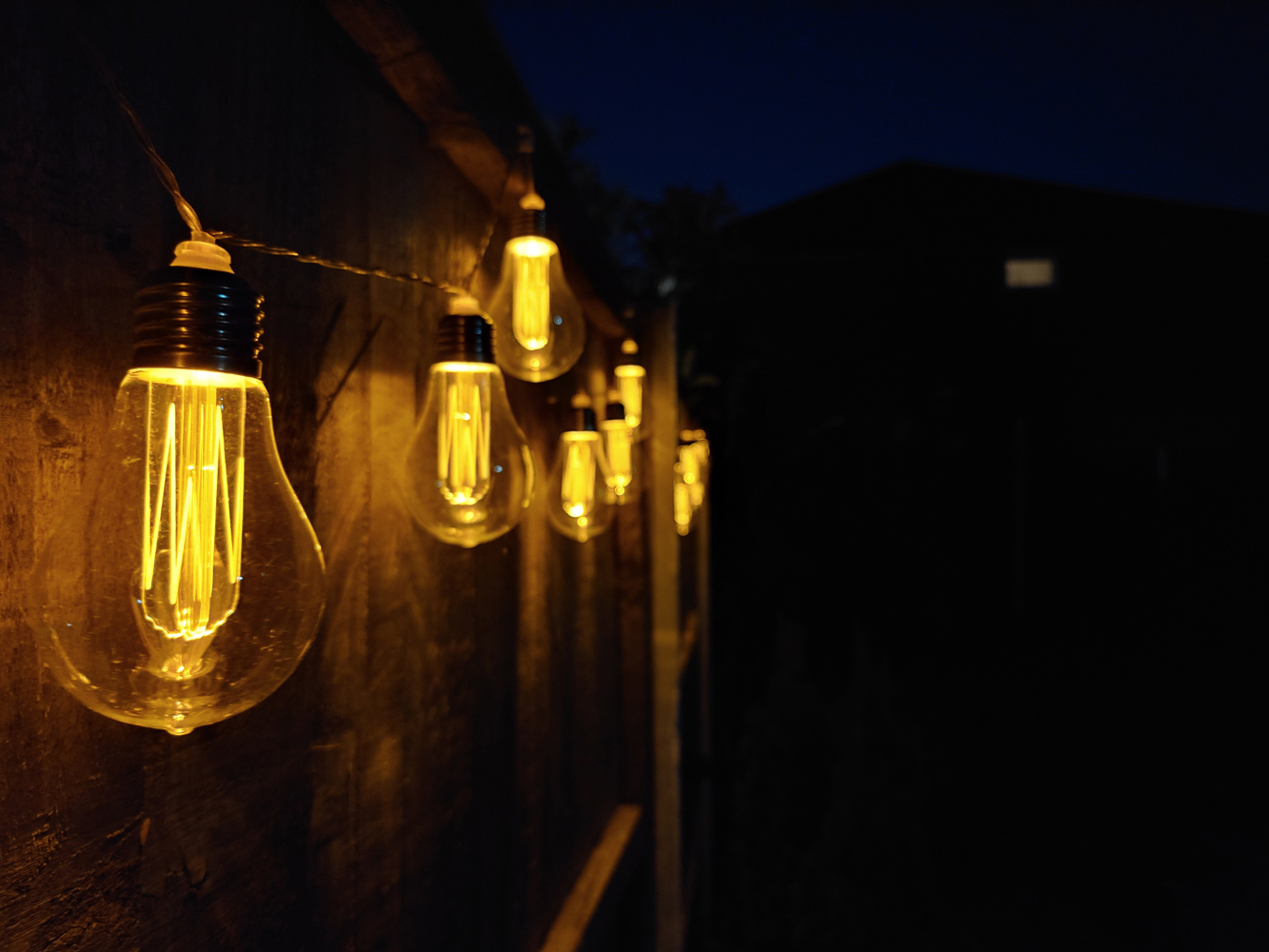 All three lenses are impressively consistent in good light, with matching exposure, colour balance and amounts of detail. The ultrawide is a little softer once the lens correction has done its thing, but there's otherwise very little to separate them.
At night, images stay sharp and detailed, with OIS and image stacking taking the place of any dedicated low-light mode. It knows to slow the shutter right down, though, and prompts you to hold the lens steady to ensure you get usable snaps.
Performance & software: Snap to it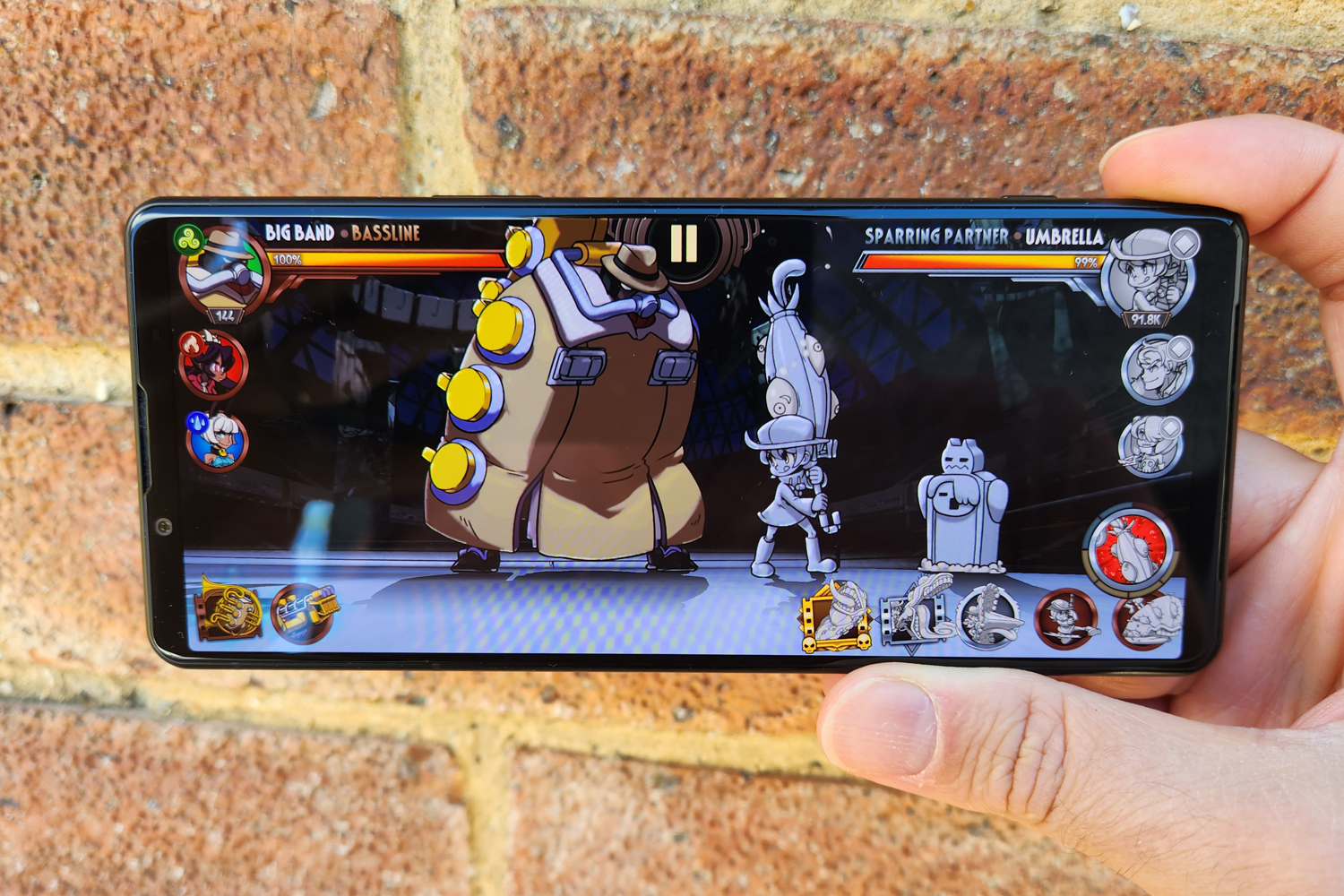 There's certainly no shortage of power here, with a Snapdragon 8 Gen 1 CPU and 8GB of RAM to keep Android running smoothly, even when you're running two apps side-by-side. You won't spot any slowdown or sluggishness in daily use, and it does well with more demanding apps too. It proved equally adept at gaming, managing to play Diablo Immortal at high settings with a consistent frame rate.
As top-end silicon goes, though, Qualcomm's chip has been known to get particularly toasty. It was certainly an issue with the Xperia 1 IV, which would throttle under sustained load and drop the screen refresh rate until things had cooled down. On the other hand, it isn't tasked with running a 4K display here. We could record 15 minutes of continuous 4K video without seeing any temperature warnings, and the refresh rate stayed locked at a rapid 120Hz.
Even so, we can't help but feel Sony missed a trick by not stepping up to the Snapdragon 8+ Gen 1. This cooler-running, less power-hungry iteration has been going down a storm in phones like the Samsung Galaxy Z Fold 4 and Asus ZenFone 9, and could have been a boon for battery life.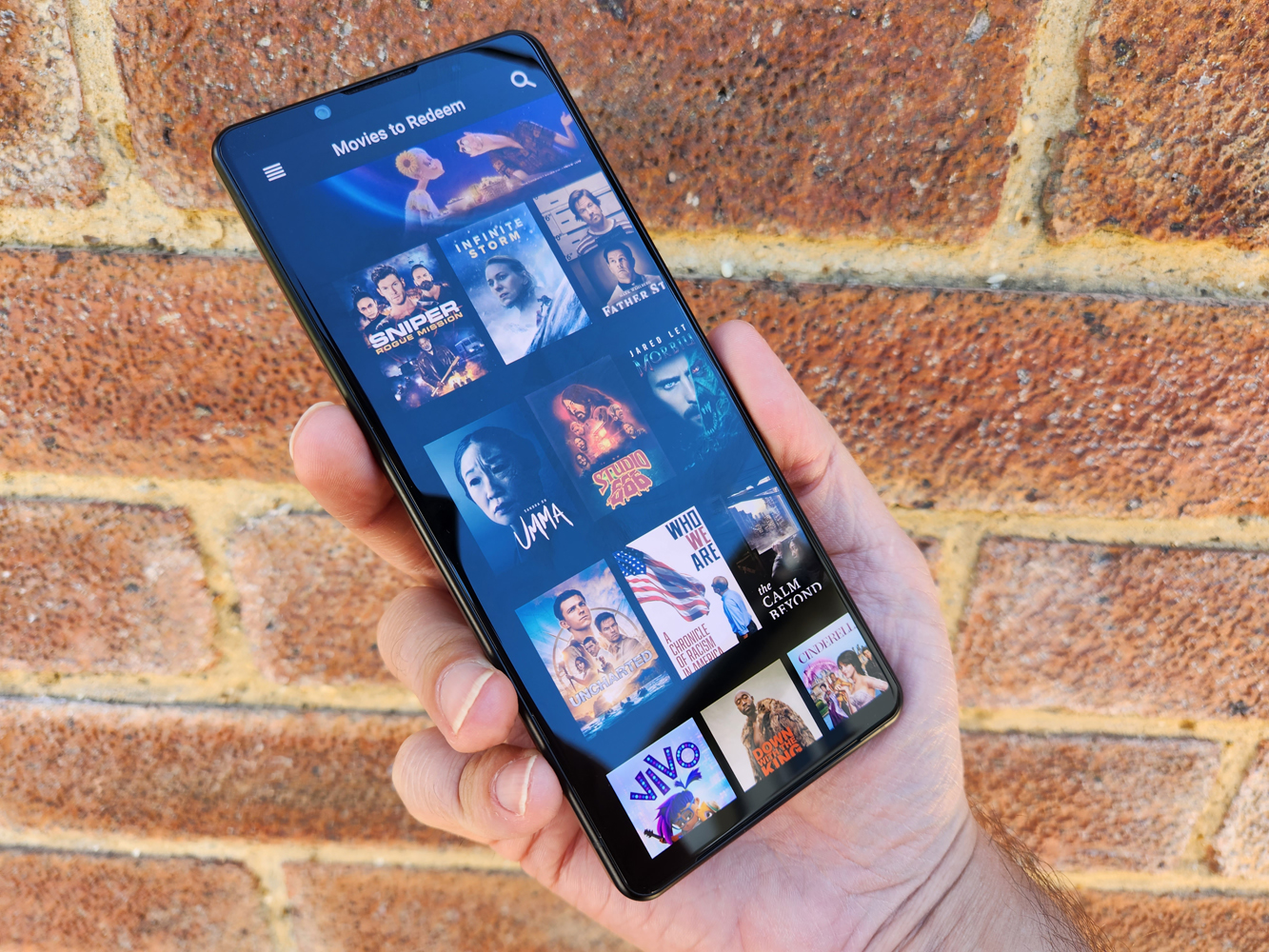 Sony's take on Android 12 is especially hands-off, with just a few custom icons and a different font. In most respects it feels like the stock UI, with the only standouts being a Game Enhancer overlay that can stream directly to YouTube, and a Side Sense bar that makes multitasking that little bit slicker. It lets you save app combos for one-touch split screen, and offsets the stretchy 21:9 aspect ratio for smaller hands.
The handful of Sony-specific apps include the excellent Bravia Core, which gives new Xperia owners five free credits to stream movies from the firm's catalogue. Think new releases you can't stream anywhere else yet, not golden oldies already available on other services. Music Pro is a little more niche, promising high quality audio recording using the cloud.
Expect three years of security updates, as with other high-end Sony phones. That's a decent showing, if not up there with the very best Android alternatives – and still a world away from Apple's extended support.
Battery life: built to last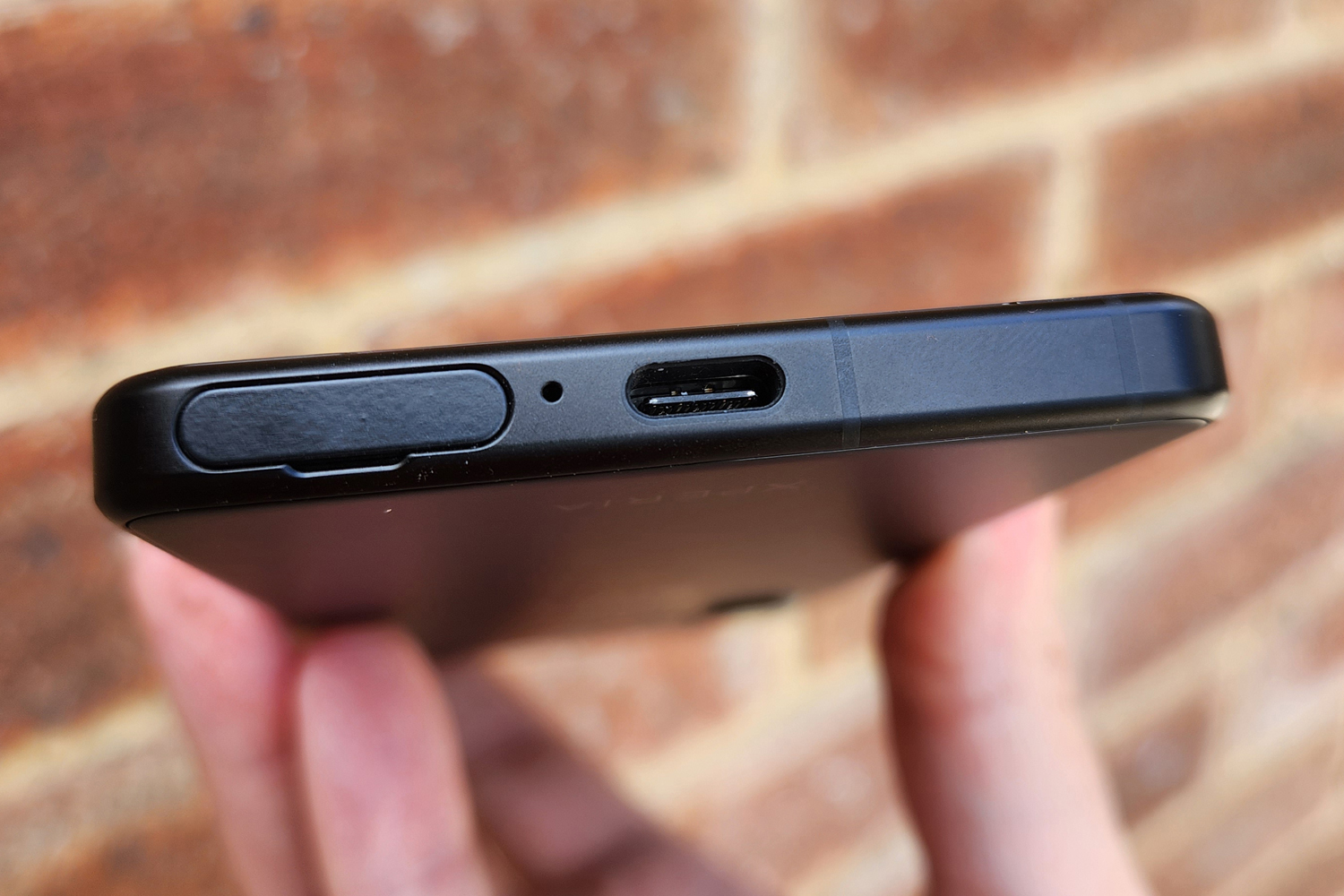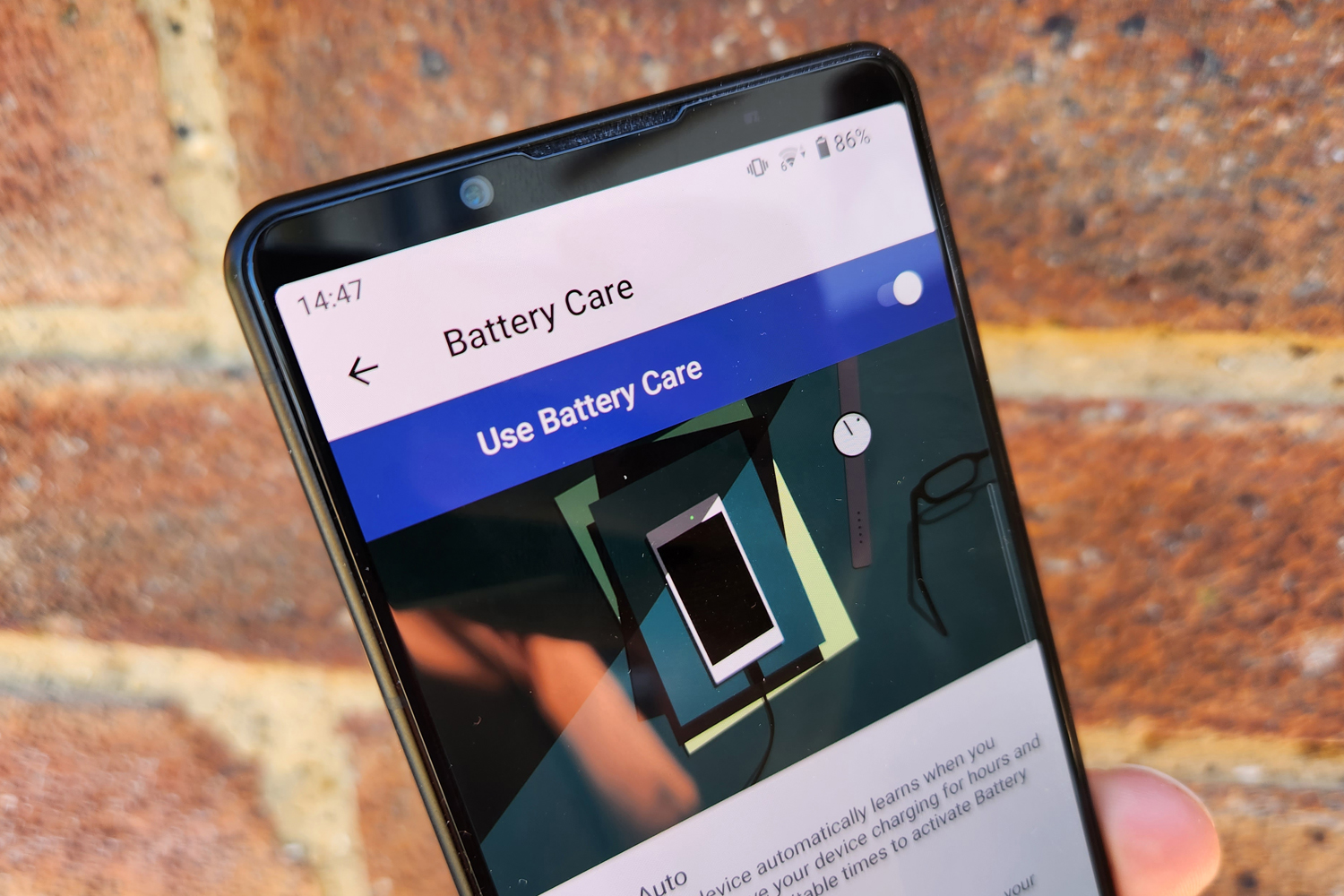 Last year's Xperia 5 III went without wireless charging, and fans weren't happy about it. Sony has listened, and brought the tech back for its replacement. That means convenient cable-free top ups once more, as well as powershare charging for things like wireless earphones.
Wired charging tops out at 30W, but as with all Sony phones going forward, you'll need to supply your own power adaptor and USB-C cable: neither are supplied in the box, in an effort to reduce the firm's environmental impact. A full top-up takes just under two hours – a way off the fastest Chinese flagship phones, but as good as anything wearing an Apple or Samsung badge.
Not that you'll be spending too much time tethered to a mains socket. Sony has crammed a 5000mAh battery inside the phone, which is enough to comfortably last from morning to nighttime under heavy use and still have some in reserve the following morning. Stick to 60Hz and medium brightness and you're looking at almost an entire day of looping video playback. It edges out all of Samsung's latest Galaxy phones for staying power, and most of the iPhone 13 range in synthetic tests. Even so, we can't help but wonder whether having the more efficient Snapdragon 8+ Gen 1 CPU running the show would have made it even more of a marathon runner.
Sony Xperia 5 IV verdict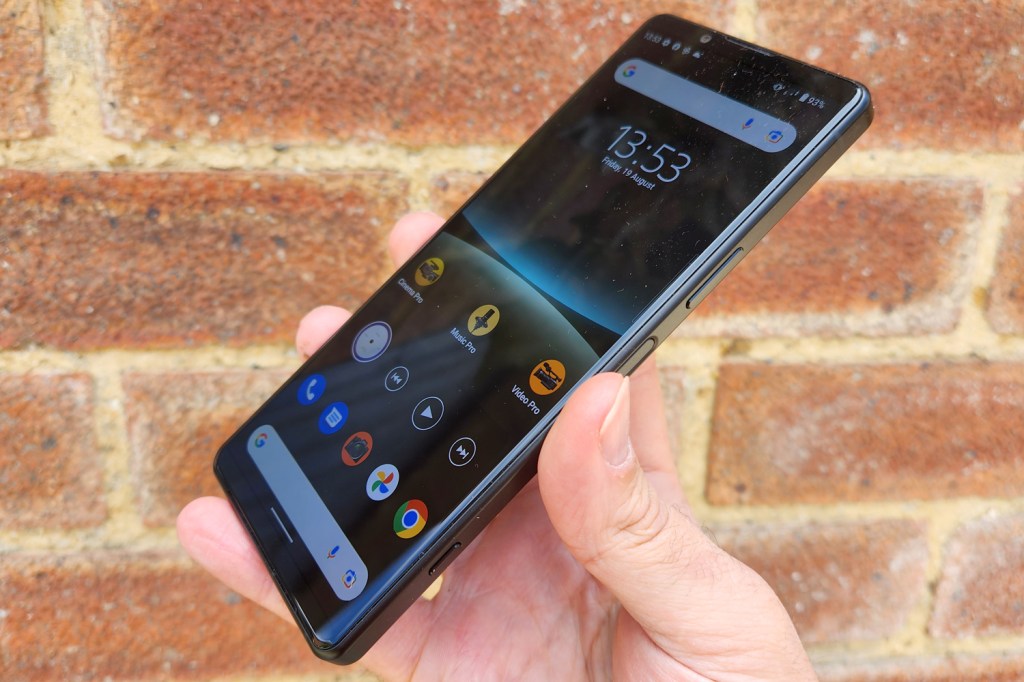 As generational updates go, the Xperia 5 IV brings plenty of improvements over last year's model. Wireless charging and a bigger battery with real staying power are both welcome, as are the refined trio of cameras. It's now essentially the flagship Xperia 1 IV, only distilled down and made more mainstream – which sounds like a winning move to us.
It doesn't have the absolute latest and greatest CPU, though, and anyone wanting a simple point-and-shoot camera experience should look elsewhere. This is a creator-first phone that insists you get to grips with its manual modes to get the best results.
For those prepared to put in the effort, it's an excellent alternative to top-spec handsets from Samsung, Apple and the rest.
Stuff Says…
Everything we loved about the Xperia 1 IV, distilled down for the mainstream with a much more manageable price. The Xperia 5 IV is very creator-friendly, as long as you don't mind doing a lot of the work yourself.
Good Stuff
Capable camera trio with superb manual modes for both stills and video
Stellar screen and a design that oozes sophistication
Excellent battery life
Bad Stuff
Previous-gen CPU gets hot and sucks power
Basic camera mode can't match more automatic rivals
Sony Xperia 5 IV technical specifications
Screen
6.1in, FullHD+ AMOLED w/ 120Hz refresh rate
CPU
Qualcomm Snapdragon 8 Gen 1 octa-core
Memory
8GB RAM
Cameras
12MP, 24mm, f/1.7 main w/ OIS + 12MP, 16mm, f/2.2 ultrawide + 12MP, 60mm, f/2/4 telephoto w/ OIS rear.
12MP front.
Storage
128GB on-board, microSD card expansion
Operating system
Android 12
Battery
5000mAh non-removable, w/ 30W wired charging, 10w wireless charging (with powershare)
Dimensions