Sony ZV-E1 review: prodigious talent
Sony's vlog cam range goes full-frame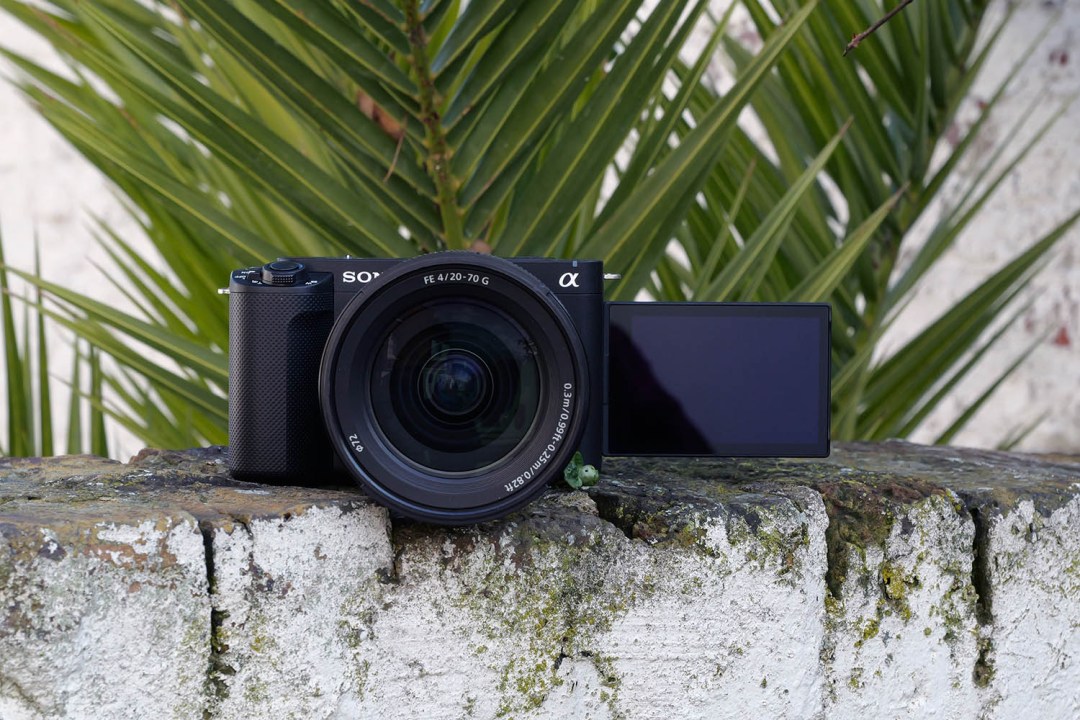 If you're a vlogger, Sony thinks you're important. We know this because the company has the ZV line, an entire series of digital cameras dedicated to you and your needs (or at least, what Sony believes your needs to be). That series, which previously consisted of the ZV-1F, ZV-1 and ZV-E10 just got its fourth models – the priciest and most powerful yet. It's called the ZV-E1 and on paper it's something of a paradox: an expensive, pro-quality full-frame video camera seemingly designed to be used by beginners, amateurs and others who don't want to have to delve too far into the technical aspects of videomaking. Here's our Sony ZV-E1 review.
It's based around the same 12.1MP full-frame sensor found in the $3900/£4000 Sony FX3 and the $3500/£3800 Sony A7S III, but feels more stripped down than both (perhaps not surprising given its more affordable price), and isn't intended as a replacement for either; both will continue to be sold as part of Sony's current line-up.
Is the ZV-E1 the perfect vlogging cam for demanding novices or simply too much camera for their requirements? And does it make sense as a choice for more experienced videographers too? Let's dive in and find out.
Design, build and handling: Small but mighty
The ZV-E1 is a small camera, especially given that it contains a large full-frame sensor, and certain sacrifices have been made to keep the size down: there's no electronic viewfinder, the HDMI output is mini rather than full-size and there's just one SD card slot rather than the two we've come to expect on high-end mirrorless cameras. The slot is also SD only, and doesn't support faster CFexpress cards as many increasingly do.
We occasionally missed having a viewfinder, as it's a more reliable way of composing and previewing shots on a sunny day, but we understand the reasons for it being left out too.
It might be compact, but the ZV-E1's build quality is excellent. The camera body is nicely solid and sealed against dust and moisture. It's not being deemed 'waterproof' enough to get an actual IP rating however, so while a bit of drizzle is no biggie we wouldn't be comfortable whipping it out during a rainstorm. In case it does get a little wet, the right side's hand grip is clad in a textured rubber to aid purchase.
The buttons and dials are well laid out too, and despite the relative lack of space we found the camera a joy to use. As with previous ZV range cameras, Sony has simplified the controls quite heavily: there's a slider that switches between photo, video and S&Q (slow and quick) capture modes rather than a traditional PASM mode dial, as well as a dedicated button for toggling between a clear and a defocussed background. We didn't use the latter (except to check it worked), but a novice vlogger may well appreciate it so they can avoid having to adjust the aperture manually.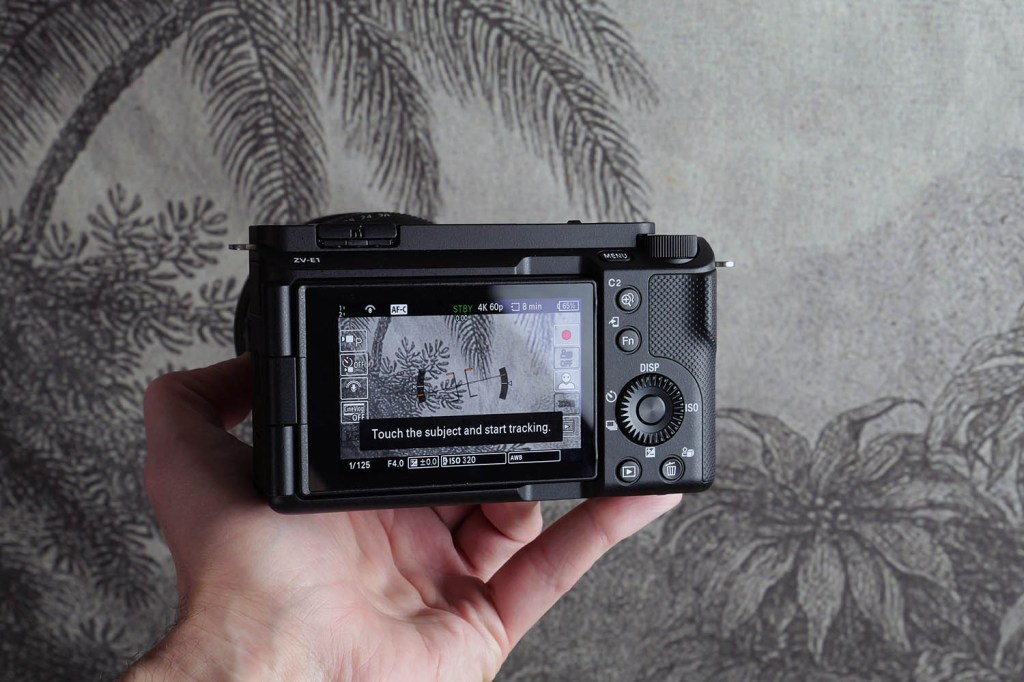 Features and battery life: Fluffy and articulated
Sound is as big a part of vlogging as the images, and while most 'serious' vloggers will doubtless opt for an external microphone eventually, the ZV-E1 has a pretty decent built-in three-capsule mic, complete with removeable fluffy wind screen to reduce unwanted noise on blustery days. The mic can be set to pick up sound from different directions or left to work it out for itself, and we found that it picks up your voice surprisingly well – even if you move around different sides of the camera.
There's also a front tally light, which glows red when you're recording. It's a simple feature that can help you avoid wasting time by 'recording' long to-camera pieces only to find out you didn't press the button properly, but with far too few mirrorless cameras including one we're happy to see it here.

The 3in screen is full articulated and can be twisted to face almost any direction, as you'd expect for a vlogging camera – but one pleasant surprise is that it comes with an improved touch UI compared to previous Sony models: everything feels more responsive and intuitive on the touchscreen, and you can swipe up from the bottom edge to quickly access the Fn menu – something we found genuinely useful while reviewing the camera. Sony's camera UI design has often attracted criticism, including from us, but it's come along leaps and bounds recently and this is another step in the right direction.
Sony claims a full battery charge will deliver about 95 minutes of video recording time, or 140 minutes of constant recording. After 25 minutes of constant 4K/60fps recording we found the battery was down to 75%, so that feels about right to us.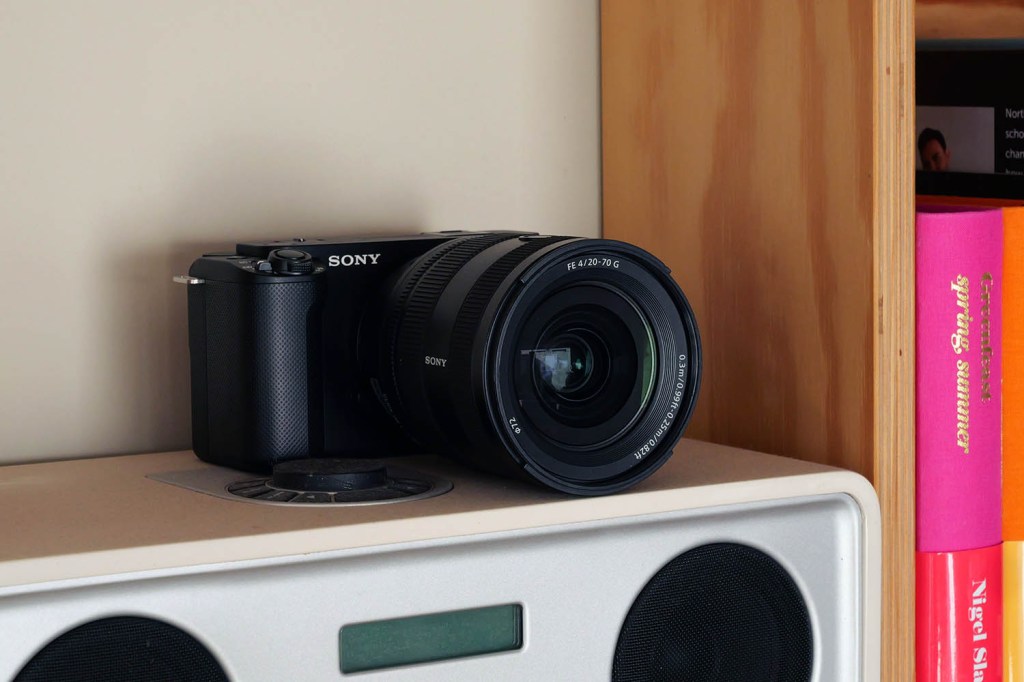 Performance: AI-aided
There's some impressive tech inside the camera, some of which we've seen before and some of which we haven't.
The hybrid autofocus system is excellent, as we've come to expect from Sony. It's brilliant at tracking moving objects and keeping them in focus, and its AI-assisted object recognition can be set to identify and automatically lock onto human, bird, animal, insect, car, train and airplane subjects, all of which seemed to work quite well during our tests.
There's also impressive image stabilisation here, with a new Dynamic Active version of SteadyShot added to the options. This combines electronic and optical stabilisation very effectively but crops the frame quite severely at the same time, so you'll need a wide-angle lens if you want to use it to, say, film yourself while walking. We found it a little too tight with the 20mm wide end of the Sony zoom lens we were using, so frequent walk-and-talk vloggers will probably need something like 12mm or 14mm to be comfortable. There are other, less croppy, forms of stabilisation on offer here, such as Active SteadyShot and standard SteadyShot, but neither are as adept at delivering shake-free footage.
Speaking of cropping, there's an all-new Framing Stabilizer feature (their Z, not ours), which crops in tight on a subject and follows it around the frame as it moves. The idea is that you can automatically maintain the subject in place while they move, and it works – but we're not sure how often people will actually need it.
One thing the ZV-E1 can't do is record limitless video clips. Its size means it can't manage heat quite as well as the A7S III, for instance, and we found it overheated (and automatically shut down to cool off) after 26 minutes of recording a 4K/60fps video. That's still quite impressive for a small camera, but something to consider if you want to record longer videos.
It also lacks a mechanical shutter, being designed as a 'video-first' camera. This doesn't mean you can't take still photos, but does mean it's not as capable of capturing fast-moving subjects as, say, the A7S III (which has both an electronic and mechanical shutter). With the lack of the viewfinder, this means the ZV-E1 doesn't feel like a camera that cares much about photos.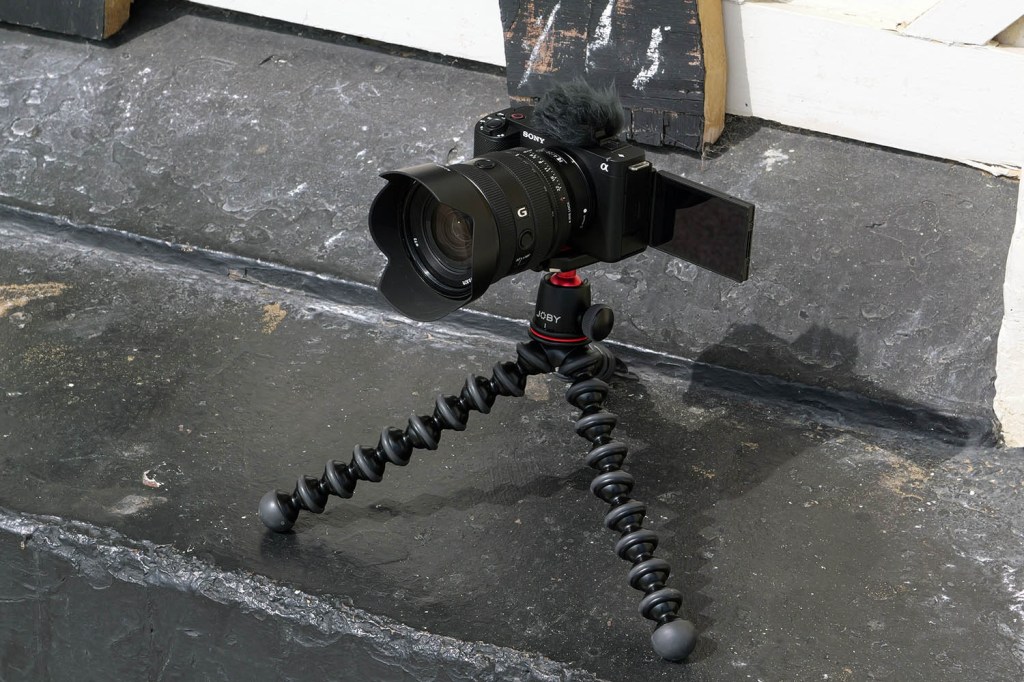 Image quality: Cinema, verily
The ZV-E1 does care about videos, however – and it's packing some incredible power for its tiny size. At the time of writing it can record 4K at up to 60fps and 1080p at up to 120fps, but a forthcoming free firmware update will boost that to 120fps and 240fps respectively (exclusively for use with the S&Q recording mode, where it'll enable super-smooth slow motion video), and offers both 8-bit and 10-bit recording for better dynamic range.
Users can record in a variety of colour profiles and even upload their own LUTs for previewing the final colour graded look in-camera, but we found ourselves using the excellent built-in S-Cinetone profile most of the time. This delivers rich, cinematic colours straight out of the camera, and coupled with the fine detail and low noise offered by the large sensor, it produces beautiful video in almost any conditions.
Sony even offers this as a one-touch shortcut on the screen: just tap the CineVlog button and it'll change video settings to S-Cinetone, 24fps and 2.35:1 aspect ratio – a 'cinematic' look with a minimum of fuss.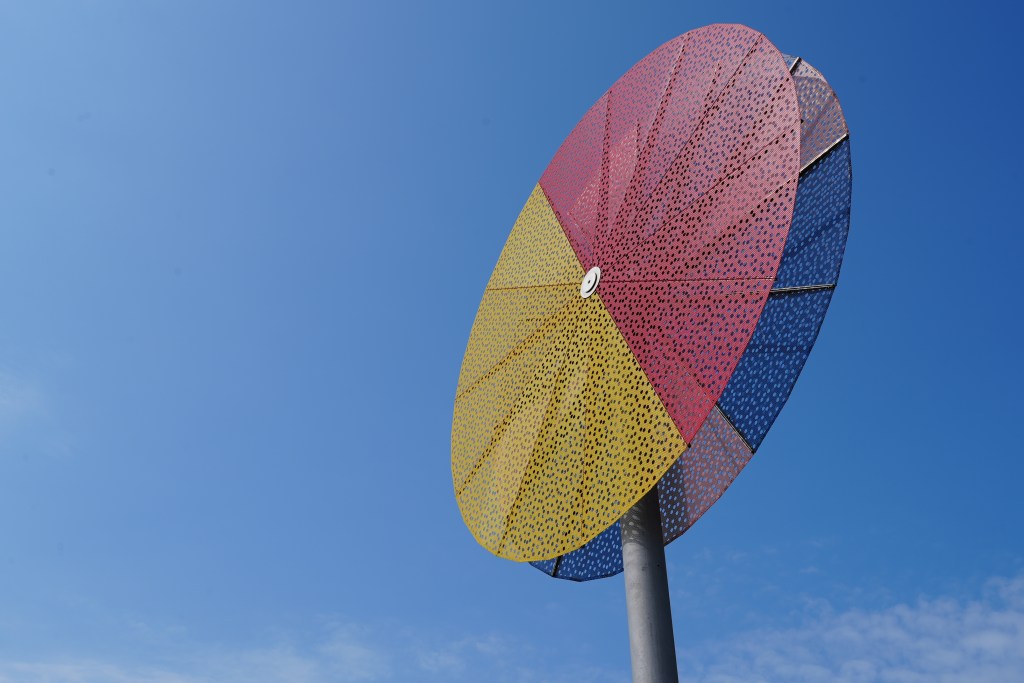 Sony ZV-E1 verdict
Don't let the ZV-E1's 'this is for vloggers looking for shortcuts' branding fool you: it's an incredibly powerful video camera that, yes, produces cinematic footage with a few button presses but also offers a vast range of flexibility and features for people who already know how a camera works. You don't need to be a noob to get the most out of this, and indeed we suspect true vlogging greenhorns will be buying something a little less expensive anyway.
Intended audiences aside, this is a great choice for anyone who values good video and compact dimensions. It's not really a camera that photographers will love, though, and we would suggest they opt for the A7S III instead.
Stuff Says…
You don't need to love vlogging to appreciate the ZV-E1's prodigious video talents
Good Stuff
Superb video quality
Beginner-friendly features
Much-improved touchscreen UI
Bad Stuff
Some useful features trimmed out
Photography feels like an afterthought
Sony ZV-E1 tech specs
| | |
| --- | --- |
| Sensor | 12.1MP full-frame CMOS |
| Lens mount | Sony E-Mount |
| ISO range | 40-409600 (extended) |
| Continuous shooting | 10fps (electronic shutter) |
| Video recording | Up to 4K/60fps or 1080p/120fps |
| Screen | 3in 1.036 million-dot vari-angle touchscreen |
| Viewfinder | No |
| Storage | 1 x SD UHS-II |
| Connectivity | USB-C, Mini HDMI, 3.5mm microphone, 3.5mm headphone, 2.4GHz/5GHz Wi-Fi, Bluetooth 4.2 |
| Dimensions | 121 x 71.9 x 54.3mm |
| Weight | 483g (without lens) |