Steelseries Arctis Pro + GameDAC review
Gaming audio goes hi-res with this fantastic-sounding headset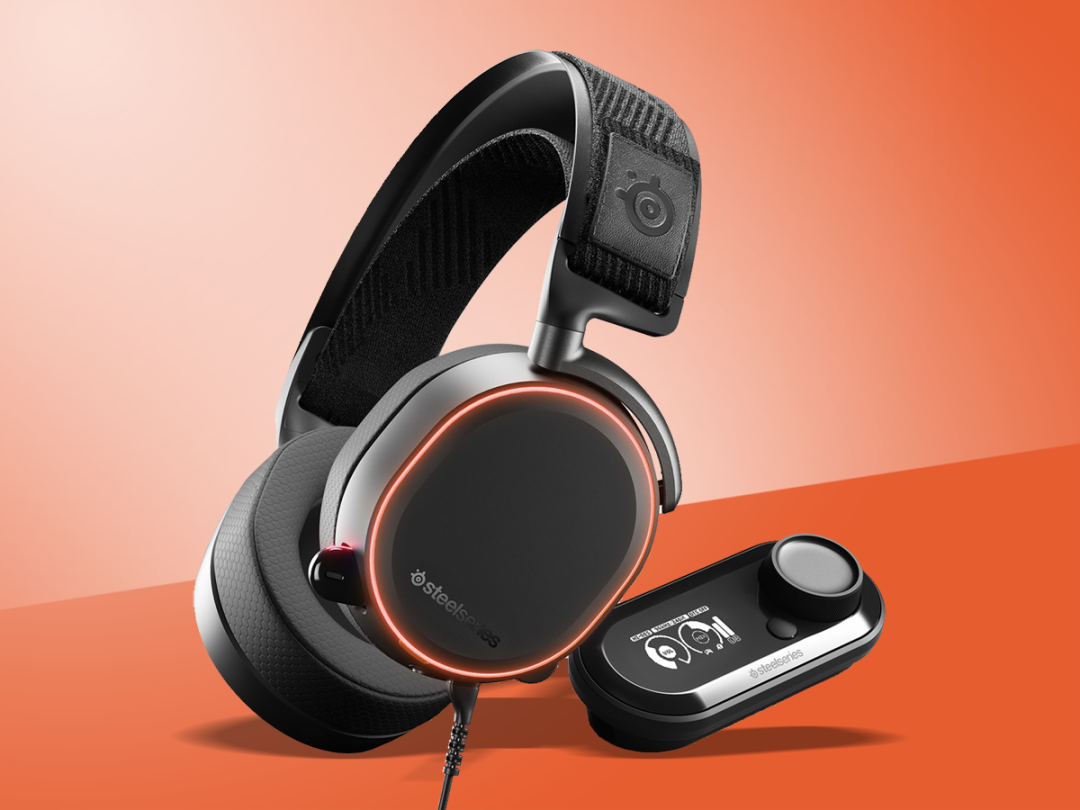 Why can't gaming headphones seem to get music right? Bass-heavy explosions, squealing tyres and sci-fi laser blasts are no problem, but any hope of nuance, clarity and detail usually goes out the window when you switch from RPGs to R&B.
Steelseries wants to change that, so it's going Hi-Res.
The Steelseries Arctis Pro headset might have the glowing LEDs you'd expect from a pair of gaming cans, but some uprated speaker drivers make all the difference – especially once you pair it with an external DAC, which takes the strain of audio processing away from your PC or PS4.
If you want one pair of headphones that can handle everything thrown at them, this certainly fits the bill.
Don't let it go to your head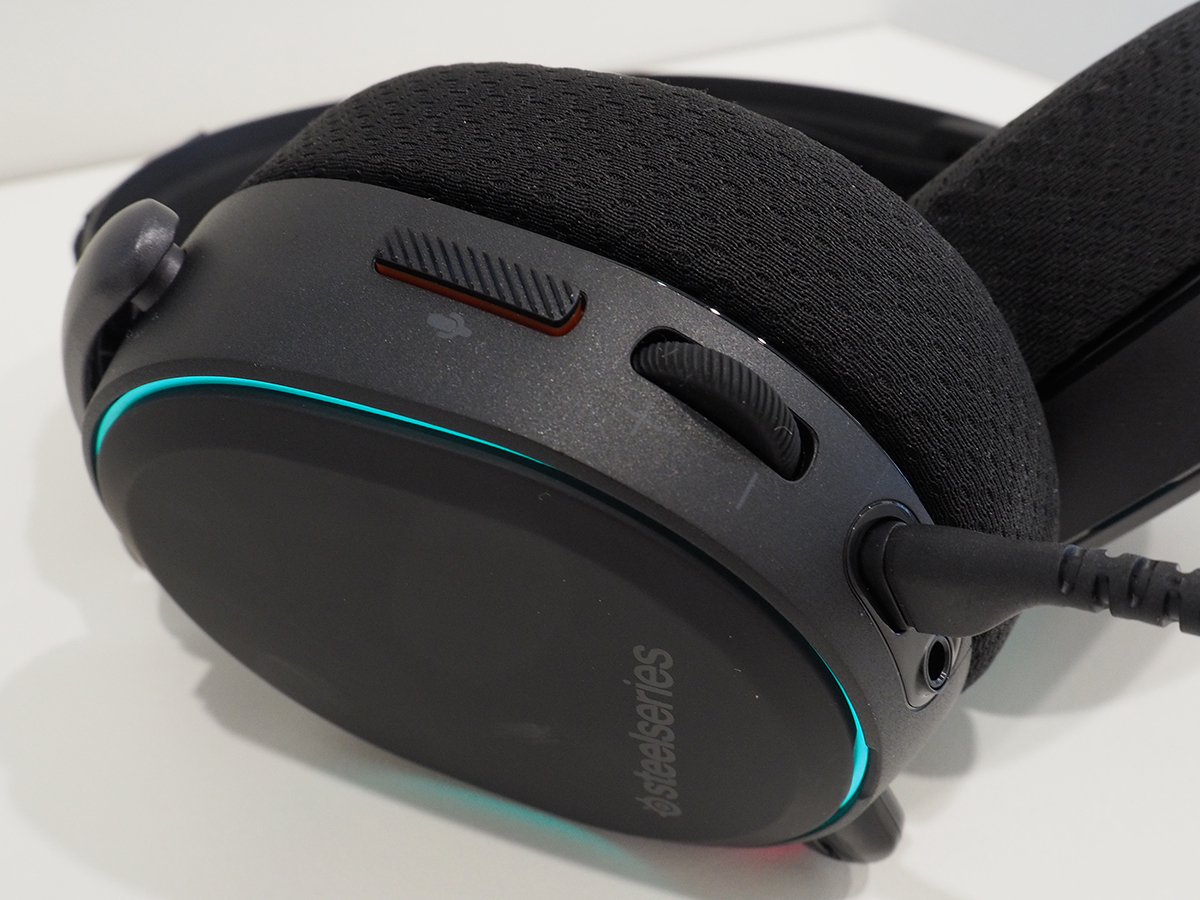 It might borrow the same ski goggle headband and fabric ear cups from the rest of the Arctis range, but the Pro steps things up with a steel frame, matte finish and some of the most subtle RGB lighting you'll find on any gaming gear. You can even switch 'em off in the software if you're really not a fan.
The headband suspends the frame above your bonce, which helps takes the pressure off, and the fabric cups envelop your ears with a very soft touch. They're more breathable than leather cups would be, so your ears don't feel like they're melting after a few hours of Overwatch, but don't let sound leak out, either – even when you've got the volume cranked to the max.
All the gamer-friendly action can be found on the left ear cup, with a volume dial, mic mute button and retractable microphone that can be hidden away when you're not playing with friends. The mic button is much bigger than on other Arctis headsets, and has a textured finish so you can find it without scrabbling around too much.
The LED light on the mic subtly lets you know when you've silenced it, too.
DAC's magic
The headset is only half the story, though; it hooks in to the GameDAC, a breakout box smaller than your smartphone that gives things a sonic step up.
It has its own ESS Sabre 9018 DAC, which takes over all audio processing duties from your PC. 24-bit support for Hi-Res audio is on-board, and should be an improvement over most integrated PC audio chips.
The pill-shaped control unit has a giant volume dial of its own, plus a monotone OLED display for tweaking settings and giving a constant readout of your sound levels.
The bundled USB cables are plenty long enough for most PC setups, and should stretch between your TV and sofa, too. Around the back you'll find two 3.5mm outputs and an optical input for hooking up to a PlayStation 4, or plugging in your own pair of headphones instead of the Arctis Pro. If you do, though, the volume dial won't actually work – you'll have to tweak levels through your computer instead.
Push the volume knob in and you can pick between inputs and outputs, control the headset's LED lights, customise the EQ and activate DTS Headphone:X surround sound. Chatmix lets you fade out background music to focus on multiplayer voice comms, and you can balance multiple inputs and outputs if you've got a more complex streaming setup.
sounds worth shouting about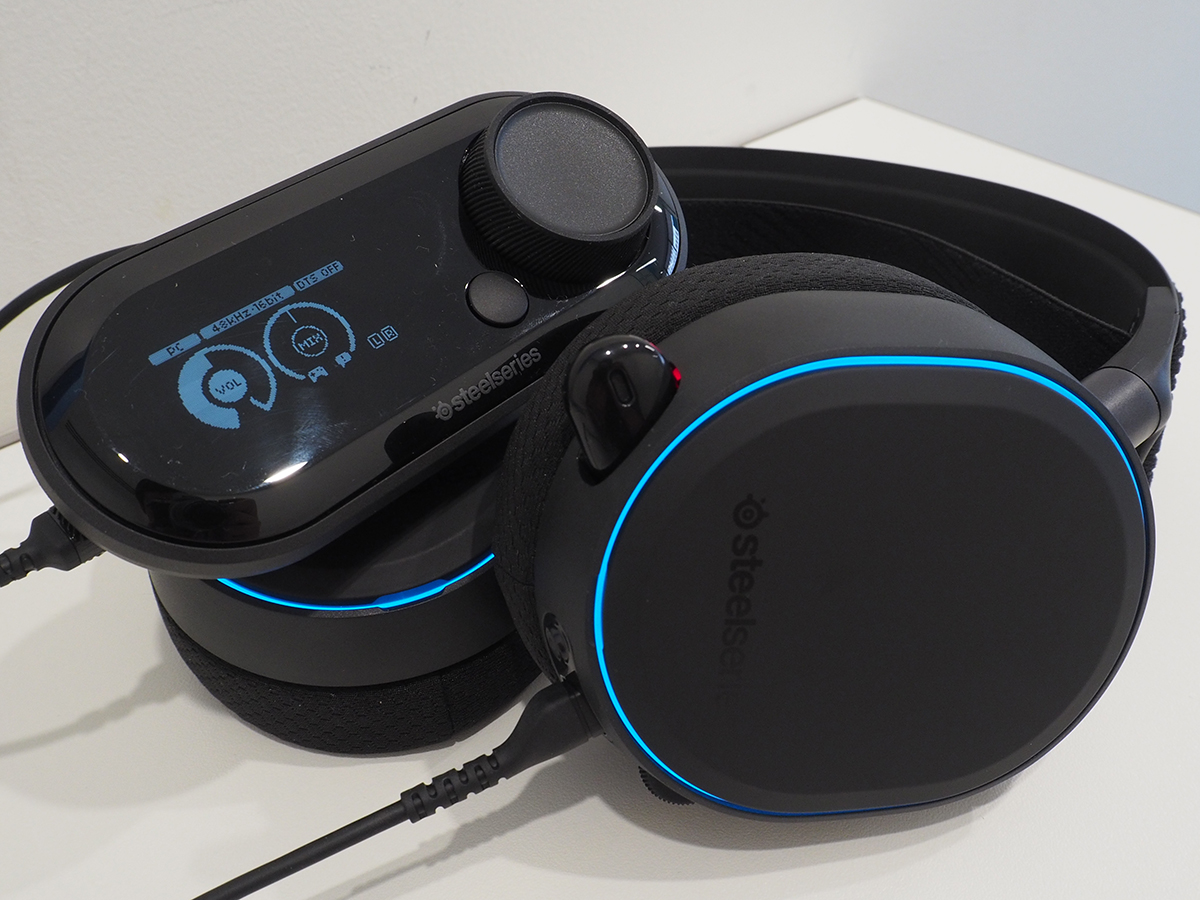 It'll come as no surprise the Arctis Pro sounds ace in games. Bass-heavy blasters like Quake: Champions give your ears an aural punch whenever you squeeze the trigger, hit a jump pad or gib an opponent. Bullets and spent brass sounded suitably crisp, without becoming harsh.
This is only a stereo headset, but DTS Headphone:X does a great job of approximating positional audio, giving us an easier job at tracking down fast-moving enemies.
The real challenge was always going to be music, but happily the Pro delivers here, too. The frequency range is immense for a gaming headset, with clean highs interspersed with impactful bass – but each with room in the mix so they aren't competing for your attention. The delicate strings and rapid hi-hats of Keeno's Enigma weren't ever overshadowed by the deep double bass.
The GameDAC defaults to a 16-bit, 48kHz gaming mode when you first plug it in, but you can force it to the full-fat 24-bit, 96kHz Hi-Res mode through the menus. This disables the DTS and chatmix options, but gives high quality music files more room to breathe.
Feed it some 24-bit Tidal MASTERS recordings and the clarity is excellent, with great definition and clarity. Soundgarden's Superunknown has detail almost unbecoming of a 90s grunge band.
Steelseries Arctis Pro + GameDAC verdict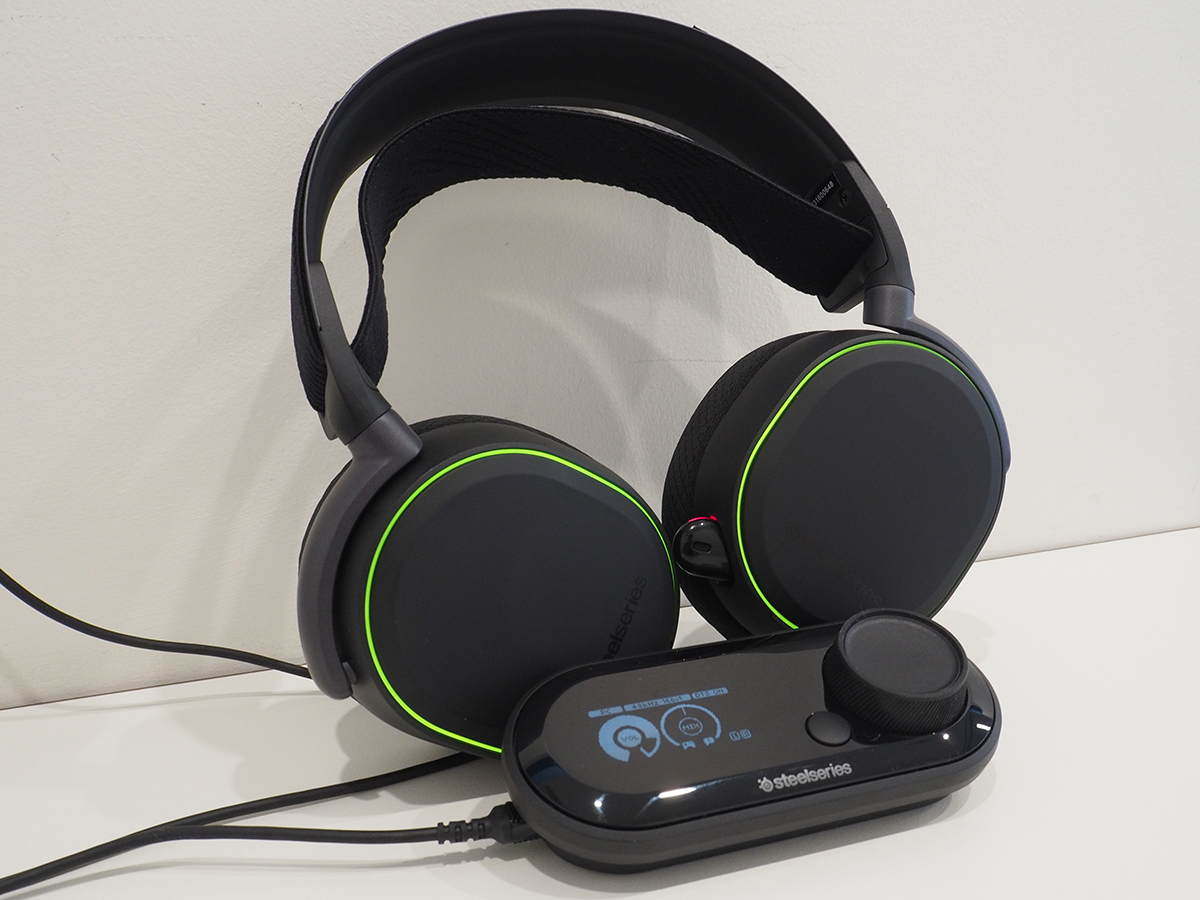 There's no question the Steelseries Arctis Pro sounds great – and not just "sounds great for a gaming headset", either. The 'phones themselves produced a balanced sound with real clarity, instead of the bass-centric mush we've come to expect from most gamer-geared cans.
The GameDAC is a handy way to get your music under control without having to dig into the software every time you want to make a tweak, and the built-in DAC is a genuine step up from integrated audio, too.
Does it do enough to justify the cost, though? That depends if you have 24-bit tracks or a Tidal subscription to feed it with high quality audio. If you're truly serious about sound, you'd still want a pair of headphones for listening and a separate headset for games.
For one pair that does both things very well, though, this certainly hits the spot.
Stuff Says…
Finely balances immersive gaming audio and high grade listening for music and films
Good Stuff
Great sound quality for music and film, as well as games
External DAC a step up from integrated audio
Comfy fit
Bad Stuff
LED lights are a bit lairy
Expensive