Suunto 9 Peak Pro review: not quite a Peaky Blinder
The Suunto 9 Peak Pro is good on the basics but unremarkable and easily outpunched by its competitors at this price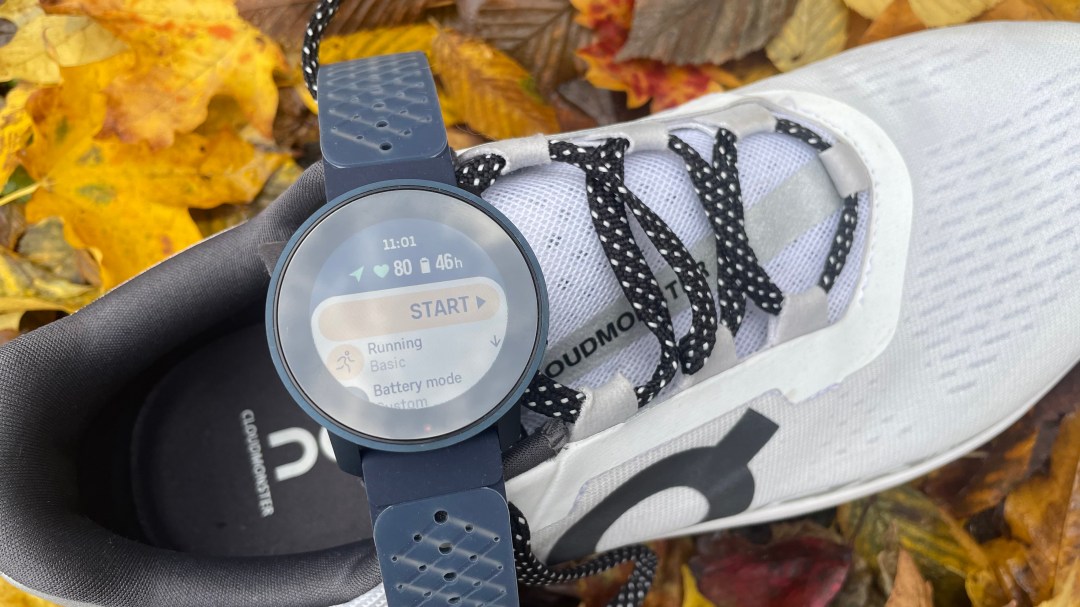 The Suunto 9 Peak Pro is the successor to the Suunto 9 Peak. Put them side-by-side and you'd struggle to tell them apart. But the new, pricier Pro newcomer packs some significant updates under the hood – including a new processor, new GPS, new optical heart rate sensor and bigger battery life. It's also the first GPS to put its carbon footprint front and centre (7.5kg CO2e). So does that all stack up to a winning adventure sports watch? Or has it left us feeling, well, a little peaky? Here's our Suunto 9 Peak Pro review.
The Suunto 9 Peak Pro comes in two models. The cheaper standard, non-titanium Suunto 9 Peak Pro (£419/$549) goes up against some very stiff competition in the new Coros Apex 2 (£419/$399) and the Polar Vantage V2 (£449/$499.95). If you want more battery life, the Apex 2 goes slightly longer. If you're more about the training tools and recovery insights – even though Suunto has improved in this area – the Vantage V2's offering is still more complete and well presented.  
The lighter and pricier Suunto 9 Peak Pro Titanium (£529/$699) is more expensive than a Garmin Forerunner 955 (£479.99/$499.99). And just £70 cheaper than the much more accomplished and capable Garmin Fenix 7s (£599.99/$ 699.99). Based on the all-round feature set, design and partner app, the 9 Peak Pro falls some way short of both.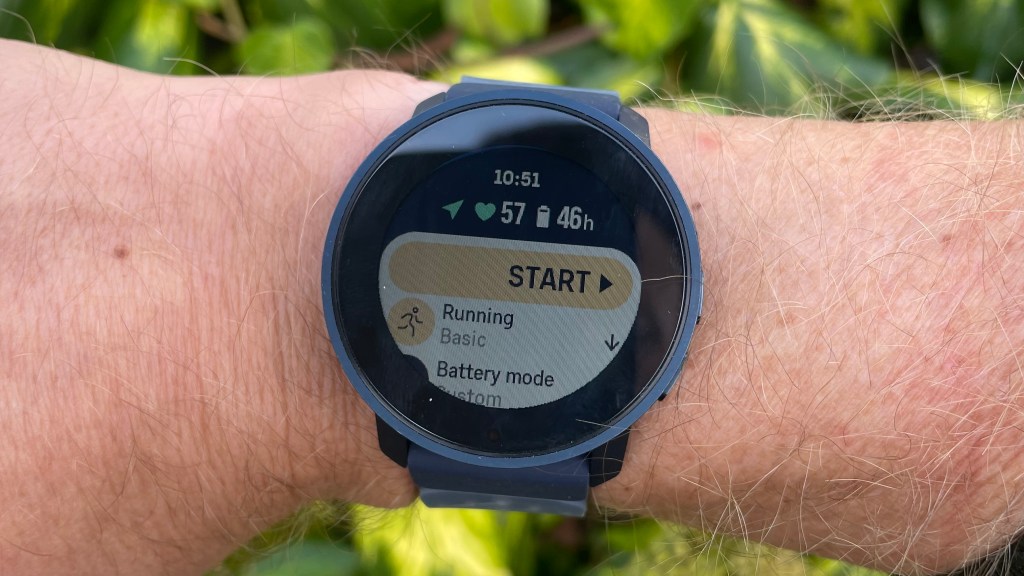 In Suunto's own line-up, you can get the chunkier Suunto 9 Baro (£419/$499) for the same RRP, though we've seen it for as little as £259 or $319. The main difference here is the shorter 25-hour full GPS battery life on the chunkier 9 Baro but if you can live with that reduced longevity, this is well worth a look. If you like the Suunto 9 Peak Pro but want a slightly larger screen, this also packs a 1.3-inch display.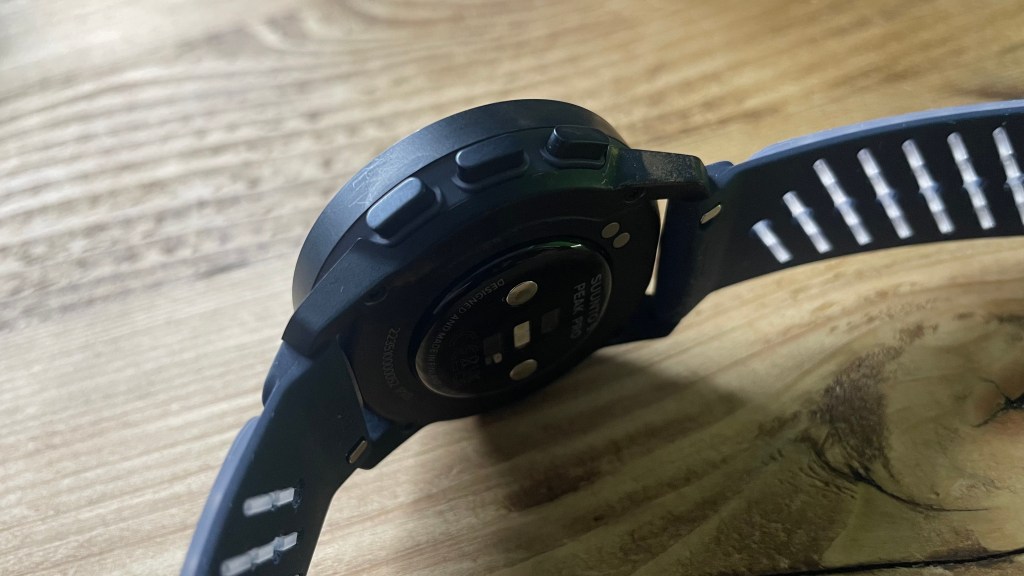 Design and build
If you're expecting a GPS watch that breaks new design ground, this is not it. Suunto hasn't moved things on at all really and the Suunto 9 Peak Pro is almost identical to the Suunto 9 Peak it replaces. 
Sensor-wise, there's the usual suite of optical heart rate, blood oxygen monitor, digital compass and barometric altimeter. There's a new GPS chipset but still no multiband GNSS – something you will find on the Garmin Forerunner 955.   
We tested the non-titanium All-Black model which comes with standard 22mm swappable silicone straps, a stainless steel bezel and a polymer-reinforced casing.
It's neat, compact and light on the wrist and the 1.2-inch, 240 x 240 pixel, sapphire crystal touchscreen display is nicely responsive thanks to a new faster processor. We're not huge fans of the big bezel that eats up screen real estate and makes this watch look old school compared to other watches that feature almost edge-to-edge displays. The screen is quick to get fingerprints, too.
The matrix screen visibility is just about ok. It's bright enough in most lights though it could be crisper and sharper. Also, you'll need to switch off the LED backlight and tone down the brightness if you want to get the full battery performance (more on that later).
Suunto's watch interface has always been an acquired taste and though there are some updates that make it faster to navigate, overall this is still a watch you need to learn. Some navigation is still far less intuitive than the likes of Polar and Garmin.
Like the Suunto 9 Peak and the Suunto 9 Baro, the 9 Peak Pro is water rated to depths up to 100m, so it'll cope happily in the water with swimming, snorkelling and scuba.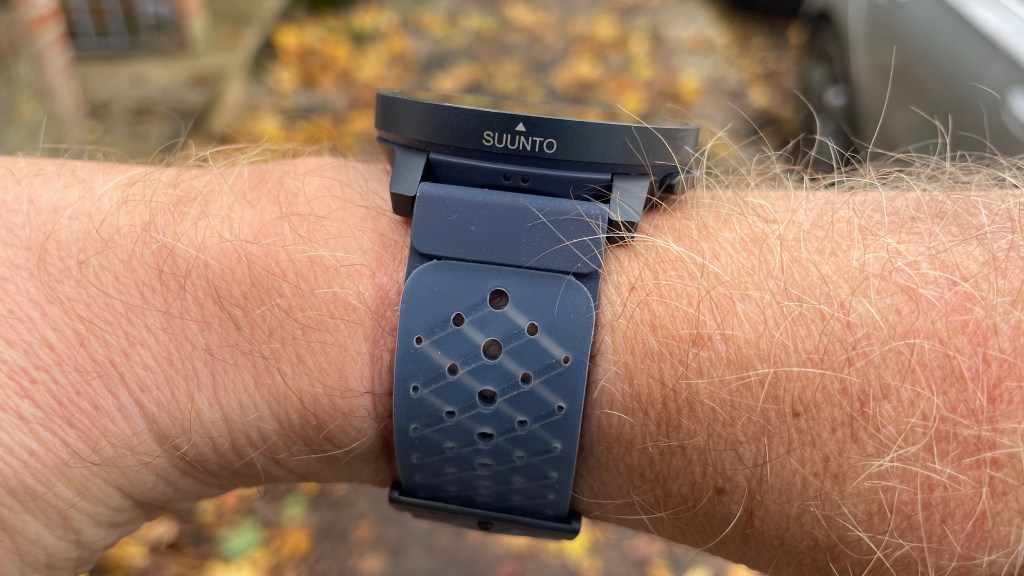 Features
The Suunto 9 Peak Pro offers 95 sport modes with all the usuals covered like running with running power from the wrist, cycling and swimming, plus a multisport triathlon mode. There's also some new snorkelling and mermaiding modes capturing dives up to 10m.
The suite of training tools, fitness and recovery insights on the watch is fairly comprehensive, though it's still not a match for Garmin or Polar. The Suunto partner app is also much improved, serving up plenty of post-workout data to measure performance.
Beyond your workouts, you get peak training effect, training load and recovery time recommendations. You can track steps and general activity, monitor daily stress levels, get an estimated fitness age and VO2 Max fitness level estimates. The 9 Peak Pro also has a built-in SPO2 sensor so you can keep tabs on blood oxygen levels and your altitude acclimation.
And like pretty much every watch, there's sleep tracking, though the accuracy is hit and miss.
When it comes to navigation, you can plan, load and follow routes with turn-by-turn navigation, breadcrumb trails and turn reminders. If you're a Komoot user, you can find, plan and sync routes to the watch via the Suunto app. But in practice we found the lack of detail on that basic screen made the turn-by-turn and routes hard to follow on the move.
The Coros Apex 2 Pro has full maps (though no turn-by-turn navigation), the Garmin Forerunner 955 offers maps and turn-by-turn. 
Smartwatch smarts are more basic than you'll find on most Suunto 9 Peak Pro alternatives. They include basic smartphone notifications and music controls for a paired phone but there's no on-board music storage or offline playback for apps like Spotify or Deezer. Again, you'll find both on the Garmin Forerunner 955.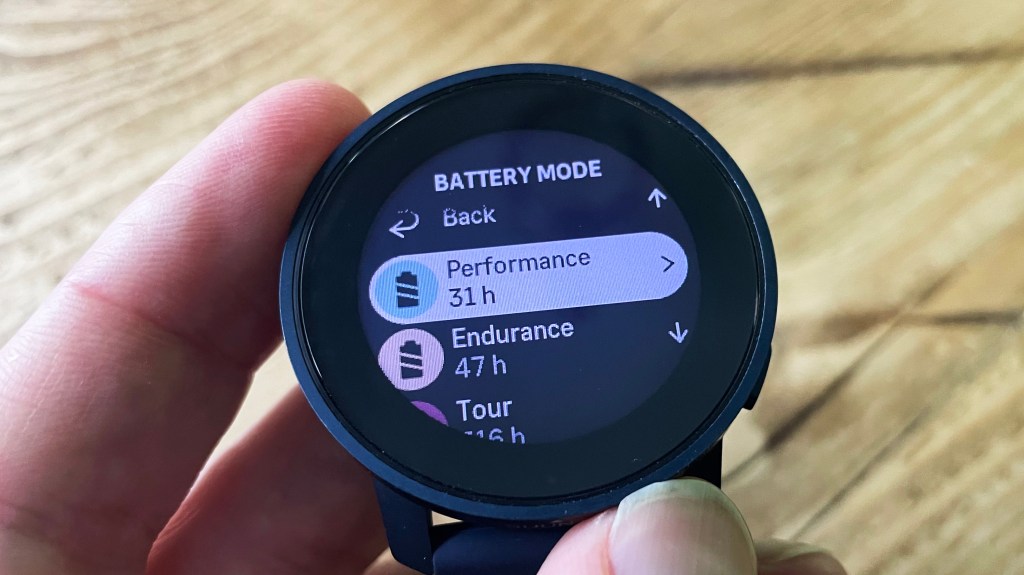 Performance
The Suunto 9 Peak Pro does the basics well. Despite the lack of the multiband GNSS tracking that you find on other GPS sports watches at this price, in our tests the Suunto 9 Peak Pro GPS accuracy was impressively reliable.
It's quick to get a satellite fix and over an officially-measured half marathon course, in Performance (full power) mode it clocked 13.24 on a twisty, turny central London course where some watches might struggle. There were no wild route transgressions through buildings or down rivers in the post run route maps either.
The optical heart rate performance was pretty good, too. It regularly matched the Garmin Run Pro chest strap on our steadier runs and held its own against the Garmin Enduro and the HRM-Pro Plus chest strap in the half marathon test. However, like most optical sensors it struggled more with sharp shifts in intensity on interval sessions, with some real-time lag. Though the max and average readings post run were close enough to the chest strap.
Battery life
The official Suunto 9 Peak Pro battery stats claim 21 days in daily use, with up to 40 hours in Performance mode  – that's a match for the Garmin Fenix 7 – up to 70 hours in Endurance mode and 300 hours in the low-fidelity GPS Tour mode.  
In initial tests, the Suunto 9 Peak Pro's battery life had a shocker. That 1:30 half marathon, torched through 15% battery life in full GPS mode, faster than the listed 40 hours.
If you use the backlight, you can expect it to seriously cut battery life. For example, with the watch having 92% battery left, the performance mode predicts 36 hours run time. Switch on the backlight and that drops to 14 hours.
However, once we turned the LED backlight off, dimmed the screen and switched off notifications, the performance significantly improved.
The battery dropped just 40% with a week's usage, including 9 hours running. We got an average overnight burn of just 1-2%. A 2-hour run in performance GPS mode – burned 5%, compared to the Garmin Fenix 7 (9%), Garmin Enduro 2 (12%). A 2.5 hour run in Endurance Mode, with the backlight and notifications off and brightness on low burned just 4%.
We loved the option to create Custom battery settings for workouts. Though it's a shame the options are limited to the touchscreen, display timeout and GPS accuracy. We'd like the option to include heart rate, Bluetooth, brightness and vibration in these custom setups. You can tweak those elements but you have to do that separately, not in the power manager, and there's unfortunately no way to save these battery profiles.
The intelligent charge reminders are also handy for spotting if you need to juice up before you head out. We loved the fast charging that restores 100% battery in just one hour, or 10 hours training time from 10 minutes on charge. Dead handy if you get caught short.
Suunto 9 Peak Pro verdict
The Suunto 9 Peak Pro is a mixed bag at best. Even though it does the basics well enough, its suite of training tools and insights are ok and it breaks new ground with that carbon transparency and offsetting, this is a hard watch to love. It's let down by that screen, the lack of maps and when you consider the competition it's up against, it's hard to recommend.
Stuff Says…
A mixed bag, let down by the display and other issues. The training tools and insights are ok though.
Good Stuff
Carbon cost rated
Fast charging
Big battery life
Bad Stuff
No multiband GNSS tracking
No offline music
Limited navigation
Suunto 9 Peak Pro tech specs
| | |
| --- | --- |
| Display | 240x240px LED matrix |
| Strap width | 22mm |
| Durability | MIL-STD-810, 100m waterproof |
| Battery life | 21 days in daily use, Performance: 40 hours, Endurance: 70 hours, Tour mode: 300 hours |
| Dimensions | 43 x 43 x 10.8 mm |
| Weight | 64g |