TicPods 2 Pro review
Nod ya head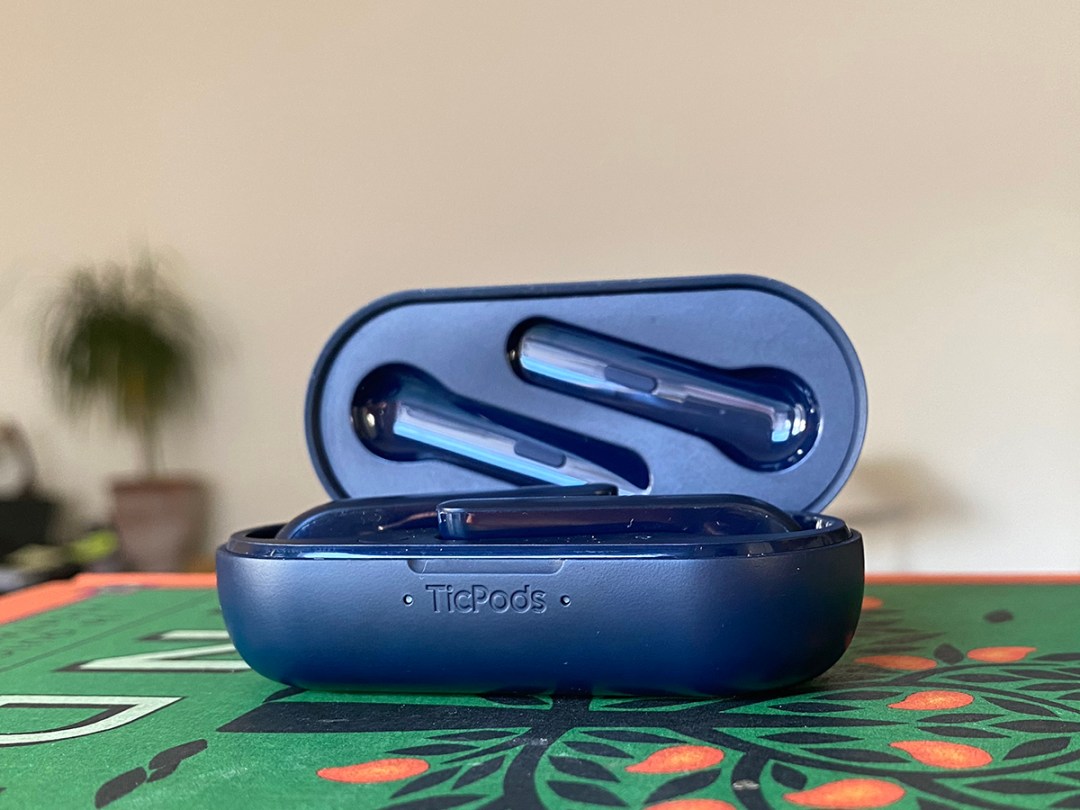 The true wireless earbuds market is getting busier than a late night kebab shop on a Friday, and with each new pair comes the same ever-so-slightly tedious question: yeah, but are they better than the AirPods?
Mobvoi's TicPods Free were a credible and much cheaper alternative to Apple's supremely popular white stalks, but back then the options were more limited. Launched at CES, the TicPods 2 and TicPods 2 Pro are after a fresh slice of the increasingly popular pie.
We're reviewing the Pro model here, but don't mistake them for an AirPods Pro challenger. At £120 these buds are still fighting it out with the bog standard 'Pods, as well as the identically priced and rather impressive Amazon Echo Buds.
There's no noise cancellation when you're listening to music and audio quality is no better than fine, but can some clever AI-powered features elevate the flagship TicPods above their direct competition?
Design: don't go changing
For some reason, Mobvoi decided to completely change the design for the TicPods 2. While the stems remain, gone are the silicon tips from before, replaced by a universal open-fit design much like the divisive (for this very reason) non-Pro AirPods'. Mobvoi says this aims the speakers more directly into your ear for better sound, but it also means comfort and fit is going to be different depending on the person. Personally, the TicPods 2 Pro didn't fit my ears as comfortably as I would have liked, and they felt like they could fall out at any time.
This is even more of an issue when you realise that to access the TicPods' touch controls you need to tap quite firmly halfway down the stem, and because they perched so precariously in my ears it meant that I had to grip it with my finger and thumb before using gestures to ensure the bud didn't go skydiving straight down the drain. Chances are this won't be an issue for you, so if you can, try before you buy.
Otherwise, the TicPods 2 Pro are completely nondescript wireless earbuds. Mine were block navy (Ice and Blossom are the other options), the colour only broken up by the gold magnets used for charging on the back of the stems. And this is fine. When it comes to earphones, simple is invariably better.
The TicPods 2 Pros ship with a pleasingly slender case that's 42% smaller than the one that housed their predecessors. Looking at the chunky cases that accompany rivals buds (we're looking at you Sony and Amazon), this is a win for Mobvoi, with the TicPods 2 Pro case slipping into the smallest pockets with ease. So too is USB-C charging.
Meanwhile, an IPX4 sweat and dustproof rating means they're good for a workout. As long as they stay in your ears that is.
Features: nod if you agree
Once you've paired your TicPods 2 Pro over Bluetooth, you'll quickly realise that they're a surprisingly tech-packed pair of earbuds. The headline feature here is AI, which powers Mobvoi's two new technologies, TicHear and TicMotion.
TicHear, as you've probably guessed, concerns voice control. Handsfree, you can say the wake phrase "Hey Tico" to activate the default voice assistant on your phone, but Mobvoi has gone a step further, building algorithms that enable 'Quick Commands', which allow you to perform basic functions like pausing a song, skipping a track and accepting a call just by asking the TicPods 2 Pro to do so – no wake word required.
And when it works, it's quite handy. But during testing I found that the headphones would regularly fail to recognise my commands, and being able to control your music with your voice alone isn't as impressive when you have to bellow the instruction in the supermarket queue to make it work. The earbuds only accept exact phrases too, so you have to remember to say "play music" rather than just "play".
Then we have TicMotion, which lets you accept or reject calls by either nodding or shaking your head when it comes in. Again, pretty useful in theory and very cool when it works, particularly when on the move. But the motion sensors seemingly required me to nod with all the enthusiasm of a sweaty punk in a mosh pit if they were going to do their job as advertised. I'm not going to be doing that at the bus stop. Other times they just straight up wouldn't play ball.
And if the AI features don't interest you, the TicPods 2 Pro also boast more traditional gesture, or "Tickle", controls. Not only can you double tap either bud to skip or pause a song (this can be customised to your liking in the Mobvoi app) and long press to wake your voice assistant, but there are also touch-sensitive volume sliders on each. Using them is a bit fiddly but you won't find anything similar on even the far more expensive AirPods Pro.
The TicPods 2 Pro support Bluetooth 5.0 and Qualcomm's aptX Audio for Android users, and I didn't encounter any noticeable dropouts, although occasionally the voice assistant would spring into action for no apparent reason, which is obviously annoying.
And as mentioned before there is a very basic app, in which you can edit functions, play around with an EQ and check the battery level.
Sound quality and battery life: fine for the price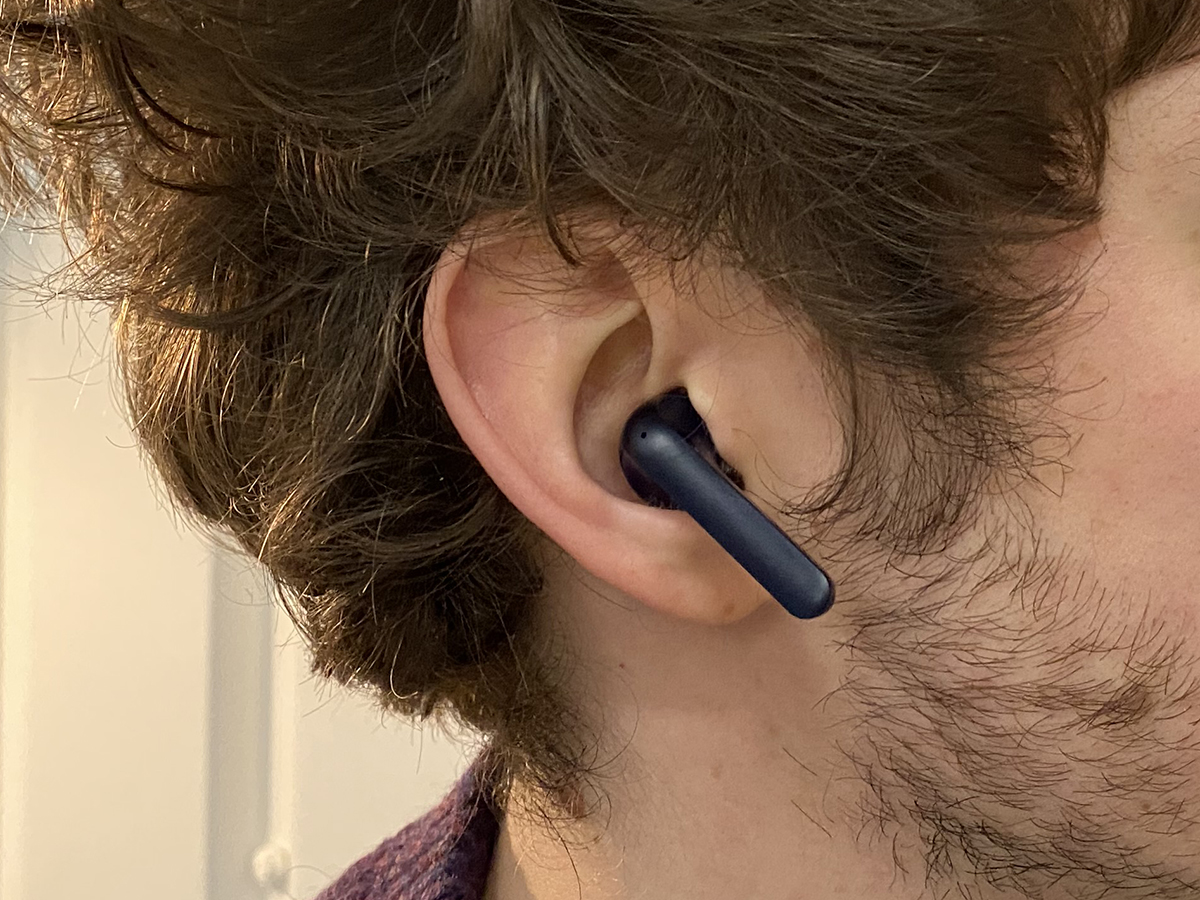 Until the AirPods Pro arrived, I was someone who rarely listened to music on wireless earbuds as most just don't do it justice. To me, buds were for podcasts and YouTube.
But I appreciate that not everyone shares this mindset, and although they're notably lacking in oomph, the TicPods 2 Pro's 13mm drivers perform well enough for the price tag. They're fairly well balanced but treble definitely gets most of the attention, and you're never going to satisfy a bass junkie at this end of the market.
The bigger issue is the open-fit design and resulting lack of noise isolation. Escaping into your music isn't possible with the TicPods 2 Pro, and if you're walking beside busy traffic it's almost not worth bothering, even if the earbuds managed to hold their nerve quite well towards the top end of the volume bar.
Dual-mic noise cancellation is active when on a call, but it's not very effective, and you don't get it at all during audio playback. If you're casually listening to Stormzy in a quiet office then these earphones are fine, but any ambient racket is going to present an issue.
Mobvoi promises roughly four hours of juice between charges, which held up during testing. Altogether you're afforded 20 with the charging case, which is around three hours less than with the AI-less TicPods 2. Battery life, then, isn't the best you'll find, but as long as you're regularly charging the case it's more than adequate, and I'll happily sacrifice a few hours if it means I get a case as compact as this one.
TicPods 2 Pro verdict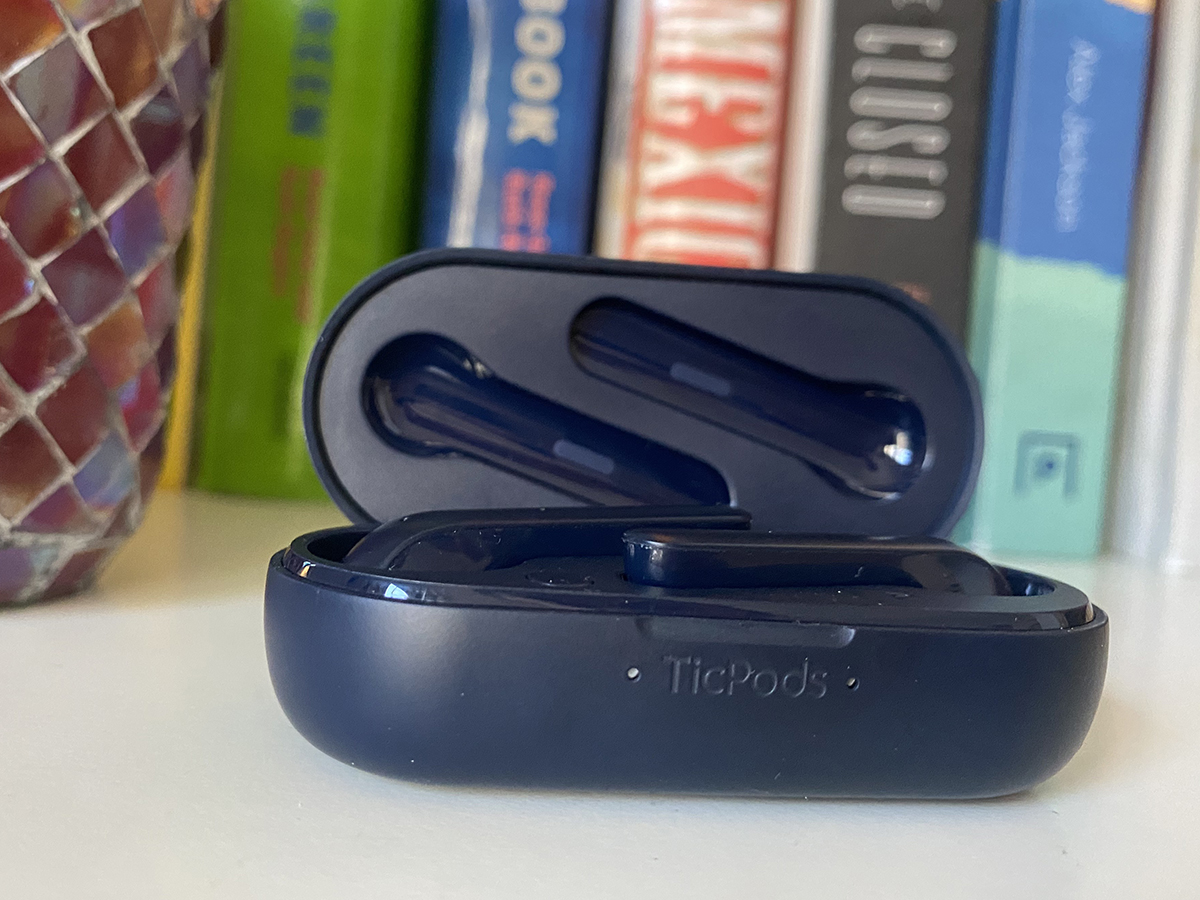 You can't accuse the new TicPods for lacking in ambition. Simply put, you'll struggle to find a pair of true wireless earbuds at any price point that offer this many control options. Mobvoi has thrown everything at the wall here – it's just a shame that only some of it sticks. None of the TicPods 2 Pros AI features are flawlessly implemented, but they're nice to have all the same. And the touch controls are better than what you get from AirPods.
Audio quality is perfectly acceptable at this price point, but the Amazon Echo Buds offer really strong Bose-engineered noise reduction, which is non-existent here. It's an issue. And the change in design means you really don't get a seal. They didn't sit in my ears that well either, but this is a subjective issue, and some people may well prefer the looser fit.
If they fit your ears and you don't mind letting the world in, the TicPods 2 Pro are a decent alternative to the AirPods for a very reasonable price. And if you can live without the nodding and the talking, the standard £86 TicPods 2 are an even bigger bargain.
Stuff Says…
A bit of a mixed bag, but the TicPods 2 Pro have enough going for them to make them a credible alternative to Apple's AirPods
Good Stuff
Competent sound
Minimalist design
Small charging case
Nifty, if unreliable AI features
Bad Stuff
Won't fit everyone's ears
Open-fit design means less isolation
Motion controls a bit off
No noise cancellation or reduction, which you get with some same price rivals