Vivo V27 Pro review: great snapper with an image problem
A photography-first mid-ranger that's well rounded everywhere else
Vivo has been impressing us from afar with its smartphone releases for some time now. The Chinese brand's photography-focused flagships have managed to keep pace with the likes of Google, Apple and Samsung, and it's hard to criticise the value on offer from its more mainstream models. The Vivo V27 Pro is the latest addition, bringing a few lessons learned from the Vivo X90 Pro and distilling them something less than half the price.
Launching first in India, the V27 Pro starts at the equivalent of £380. That puts it in the firing line of Google's bargain-tastic Pixel 6a, as well as the Nothing Phone 1 and recently-launched Honor Magic 5 Lite. Does it do enough to stand out?
Design & build: super thin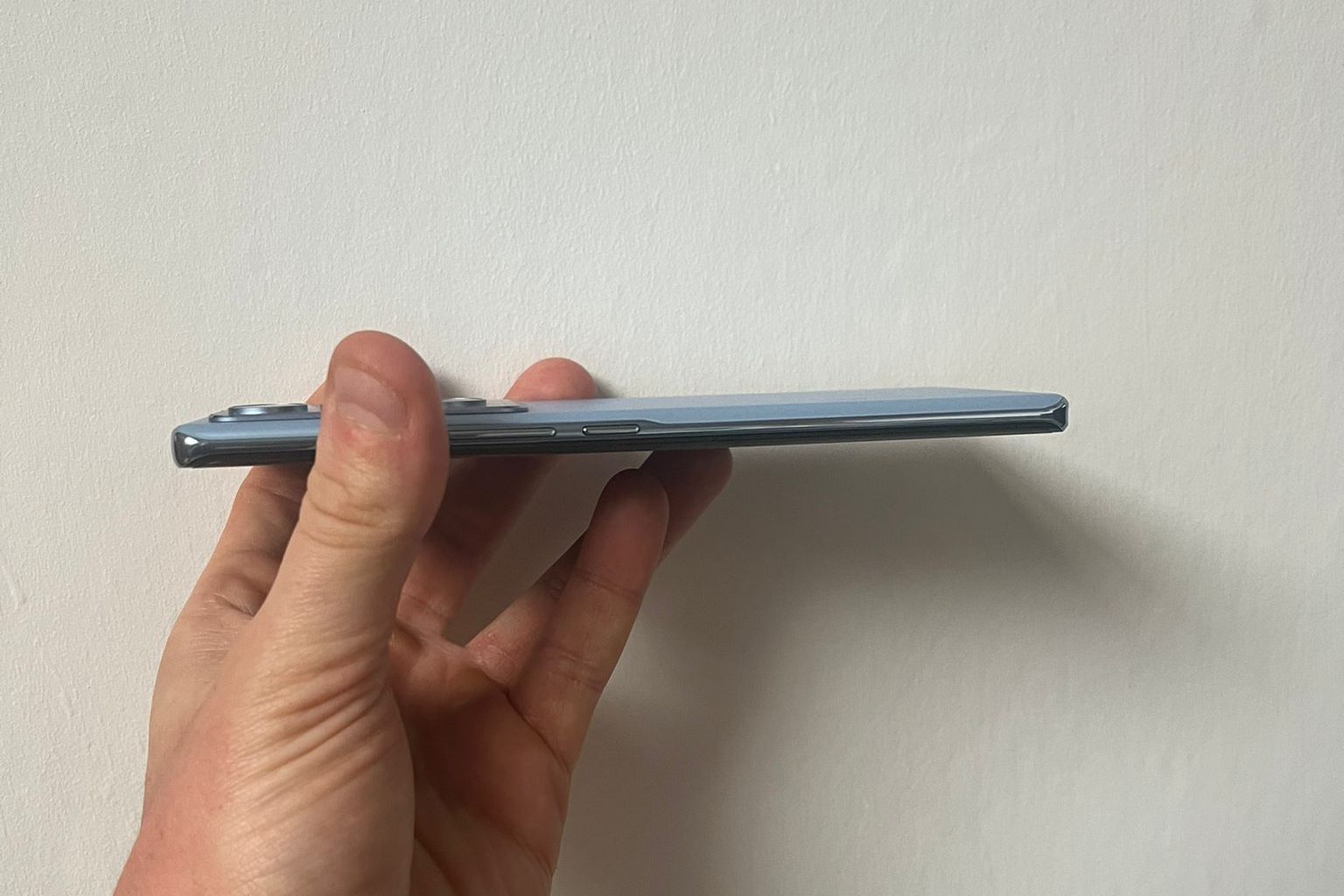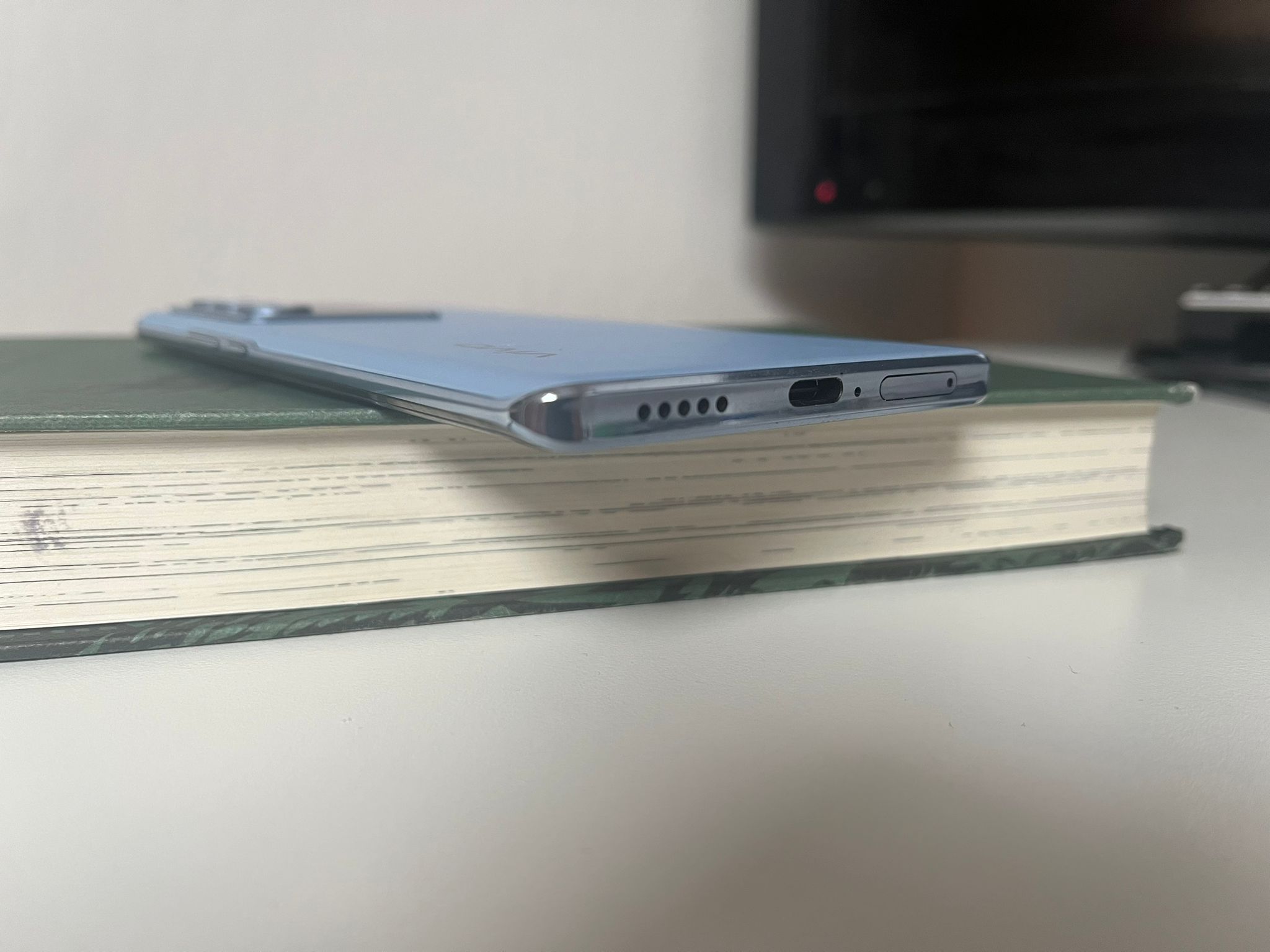 The Vivo V27 Pro isn't going for anything unique with its design. It closely resembles last year's V25 Pro, with the most notable addition being an extra camera at the rear. This is a relatively simple and straightforward handset, with an island housing three lenses and a flash on the rear top left.
The biggest change comes in the handset's thickness. Vivo has shaved it down to an impressive 7.36mm, making the V27 Pro the thinnest phone with a curved edge screen in Vivo's history.
Magic Blue and Noble Black colours are on offer, both with a matte finish. We imagine the Magic Blue will prove most popular, thanks to a chameleonic feature that changes the depth and darkness of colour under UV light. It's a novel idea, but not one you'll get a lot of value from unless you also carry a blacklight around with you. 
Otherwise the handset looks smart, but won't blow anyone away. The matte finish also feels a little slippy to the touch, which makes gaming without a case a little annoying. A basic, clear case comes with the phone, though, which is a nice extra that brings some additional grip. 
Apart from that the phone sits comfortably in the hand, and at 182g is satisfyingly light.
Screen & sound: Brash and bold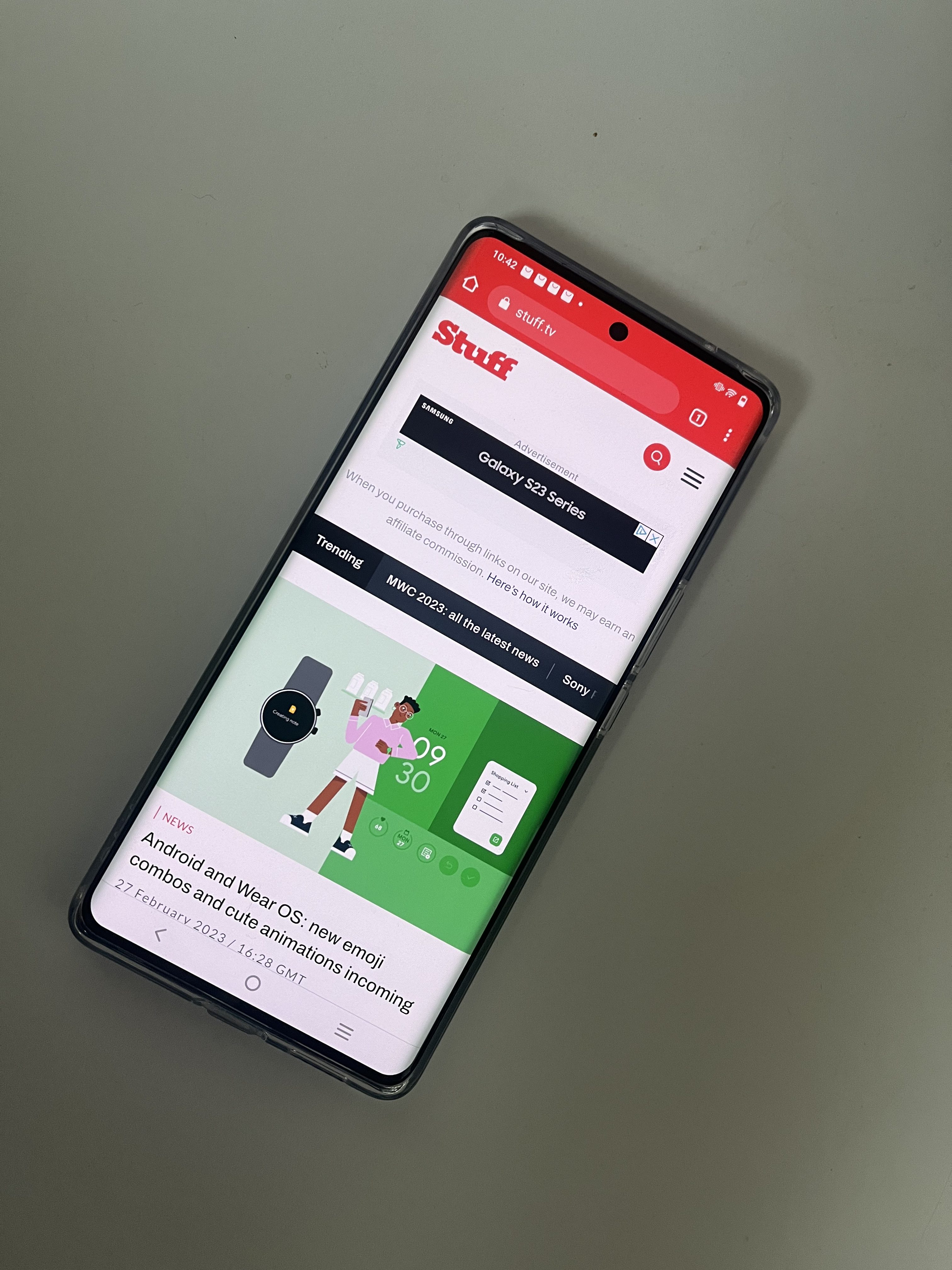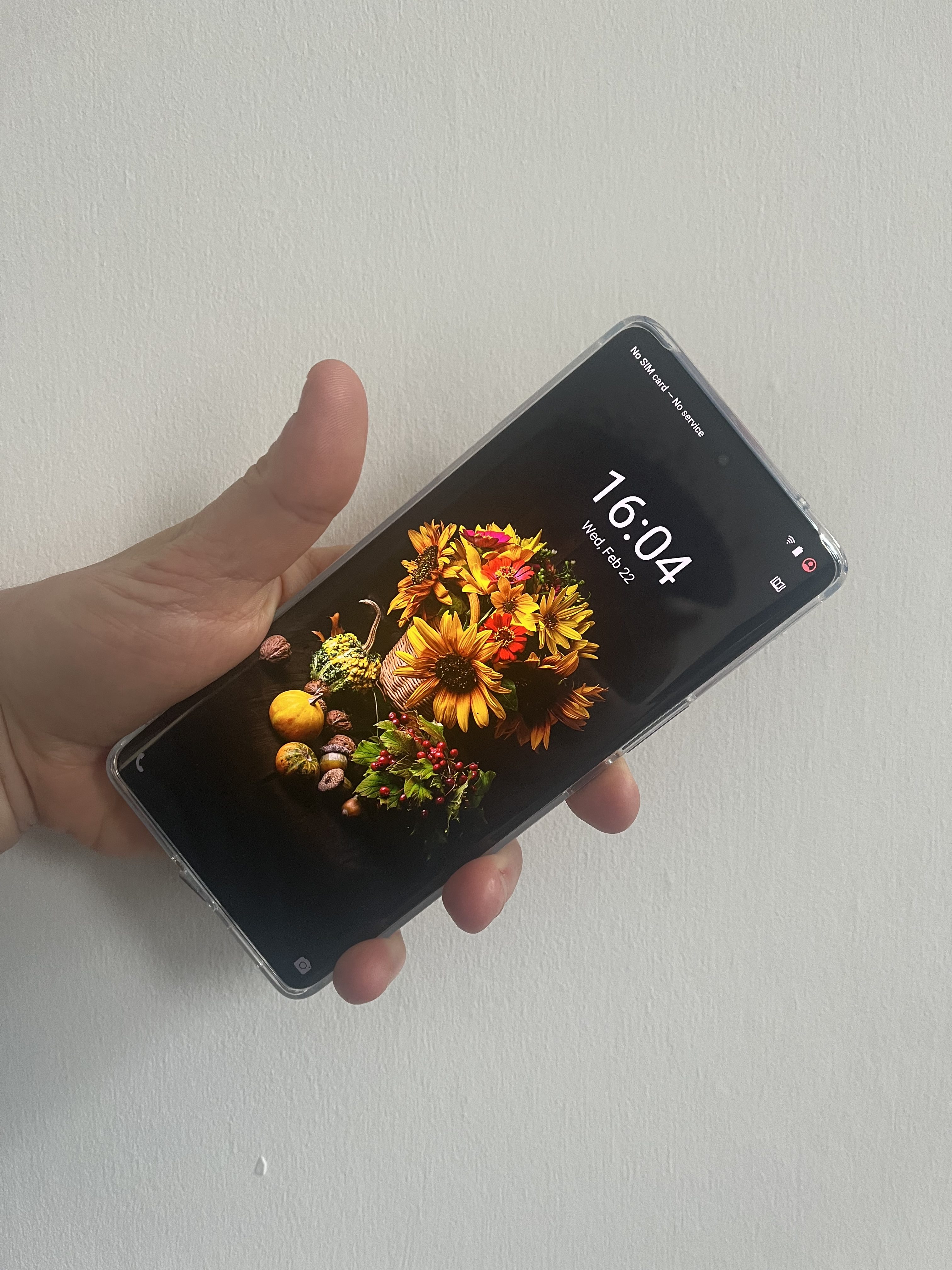 At 6.7in, the V27 Pro's screen has had a small growth spurt over the V25 Pro. It's now on par with much pricier handsets, and big enough to please mobile gamers and streaming video addicts. The AMOLED panel has a 120Hz refresh rate, so it's particularly suited to the former, while colours pop beautifully.
The Full HD-and-a-bit resolution is crisp at arm's length and helps give images and text plenty of definition. While Vivo didn't share a specific screen brightness figure, the screen gets suitably vibrant when you step outside, and viewing angles are great as well so you shouldn't struggle to see things if you live in sunnier climbs.
Sound is equally as bold. Low frequency sounds make a satisfying enough rumble for a phone, and the high frequencies are sharp without being tinny. There's a decent depth of audio when viewing film trailers, and watching a full TV show or two on the phone won't be too fatiguing even if you properly crank the volume, with no distortion. It's perhaps a little too easy to muffle the speaker, placed on the bottom right edge, with your thumb or finger in either portrait or landscape mode.
Camera: stellar snapper with a gross feature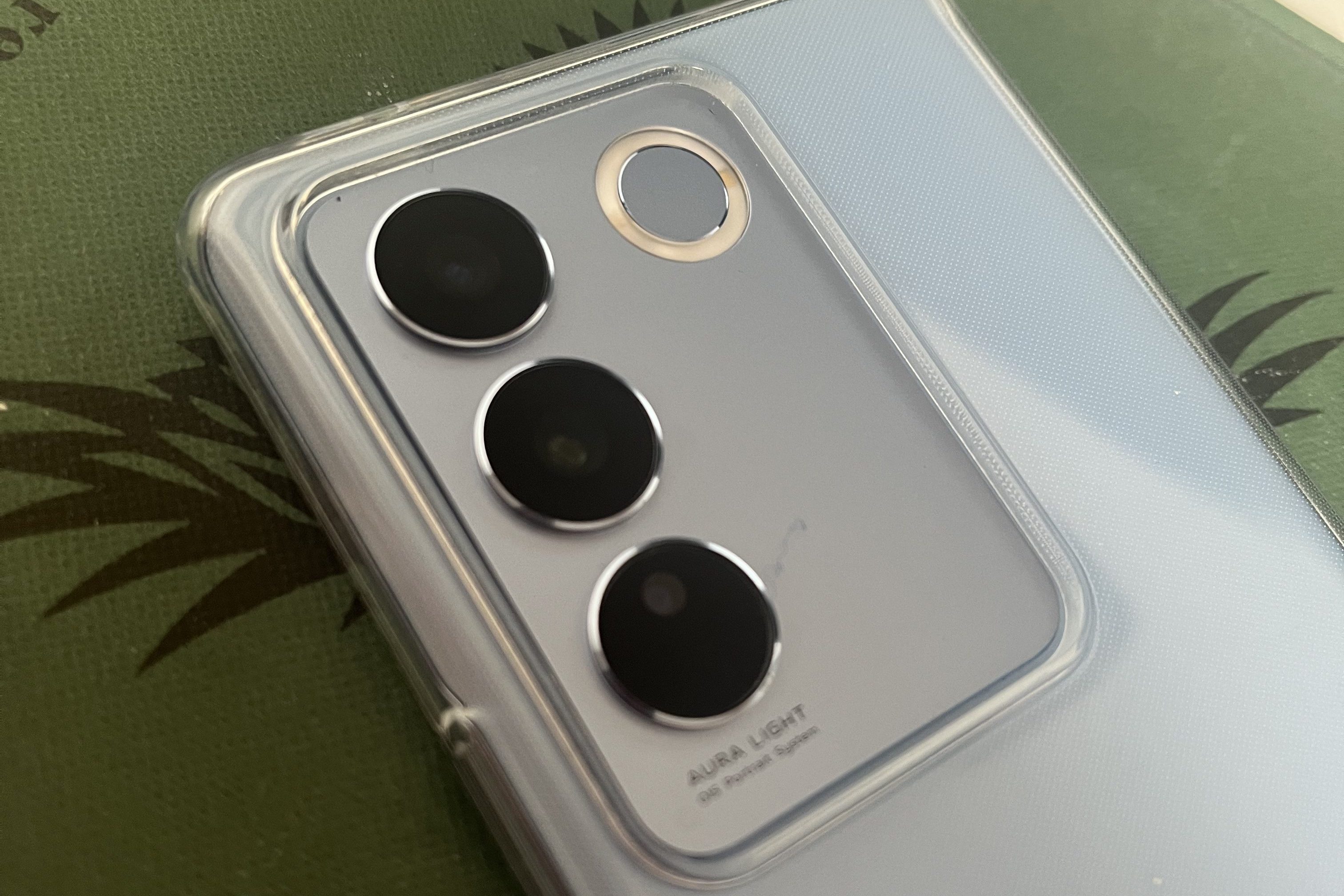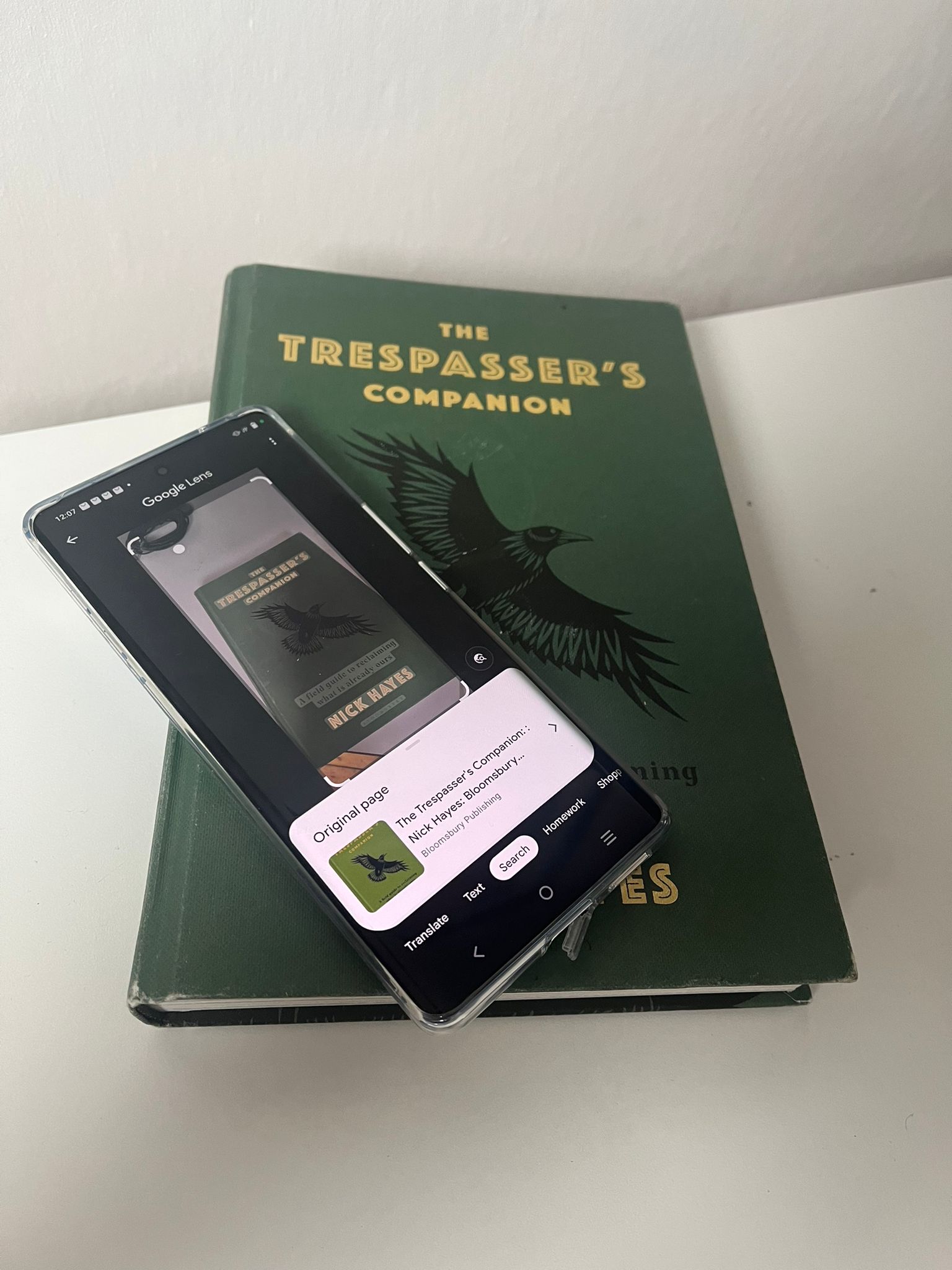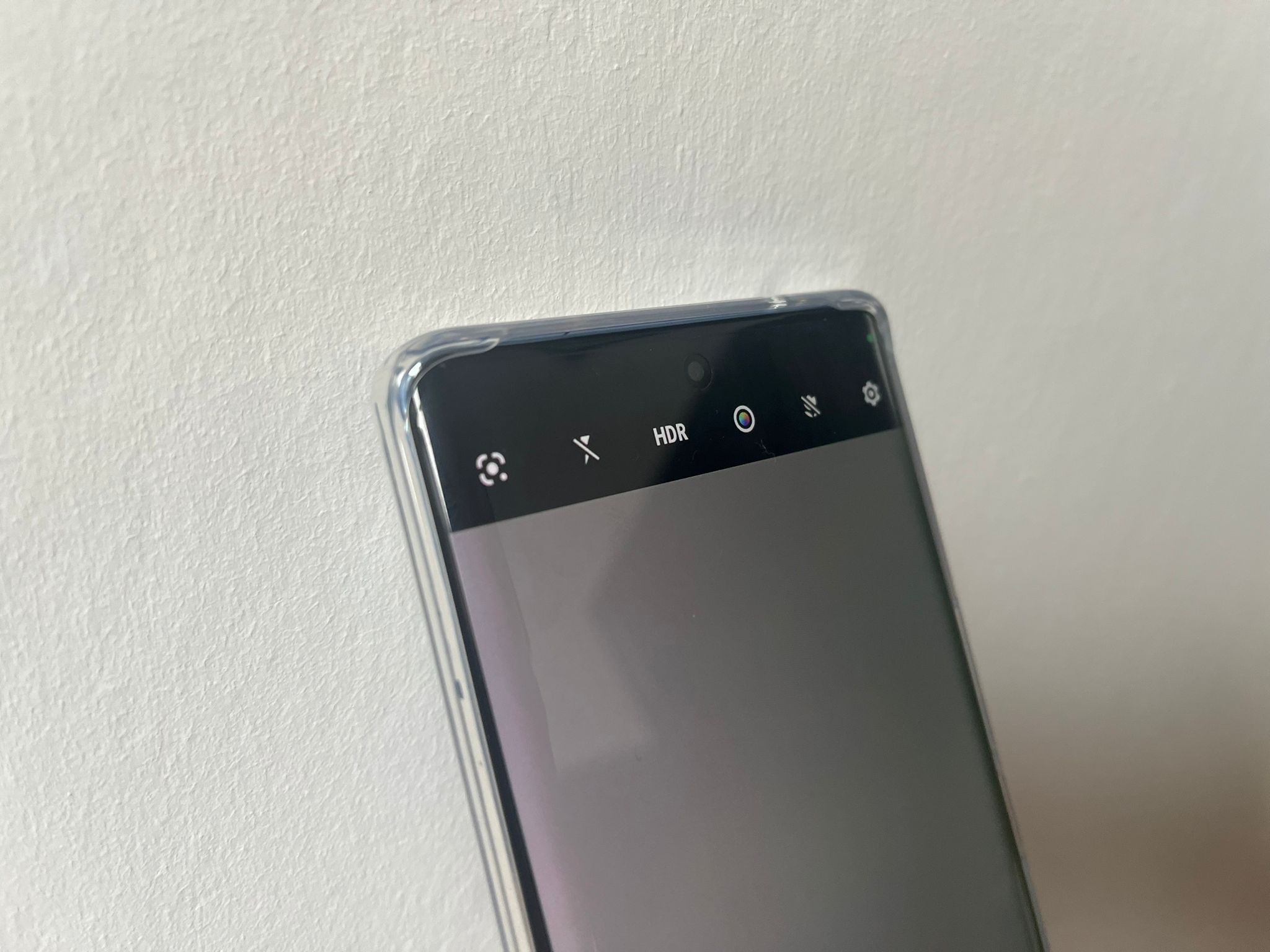 There are three cameras on the rear – a 50MP, 8MP ultrawide and a 2MP macro – as well as a ring LED light which is supposed to help illuminate your vlogs and video calls, but is a little too tiny to make a massive difference unless you're very close to the phone. There's also a 50MP selfie cam up front, with autofocus.
The main camera gets optical image stabilisation, tweaked with Vivo's hybrid stabilisation tech for smoother videos, but the ultrawide goes without. We've also struggled to muster much enthusiasm for low pixel count macro sensors in the past, and the V27 Pro does little to change that.
On overcast days, the V27 Pro struggled a little to highlight and enhance natural light. This made some photos of the already quite overcast days look drabber than it was. The camera fares a lot better in warmer, brighter climates, though. There's a high level of depth and clarity in busy landscape shots for the price, while close-up shots really bring out the warmest hues of natural light. 
You'll be perfectly happy to post the main snapper's pics to your social feeds, and in some situations it trades blows with class leaders like the Pixel 6a.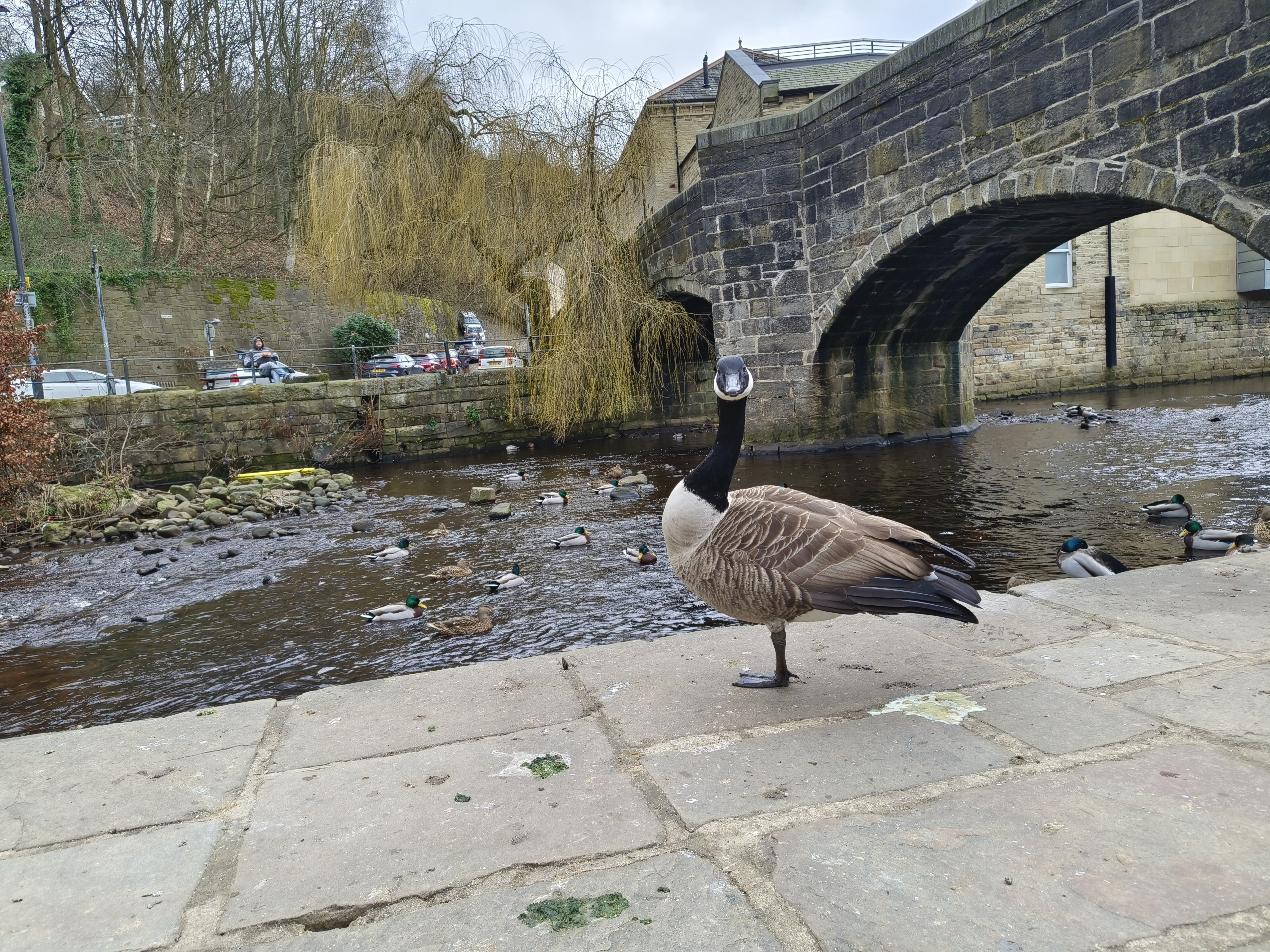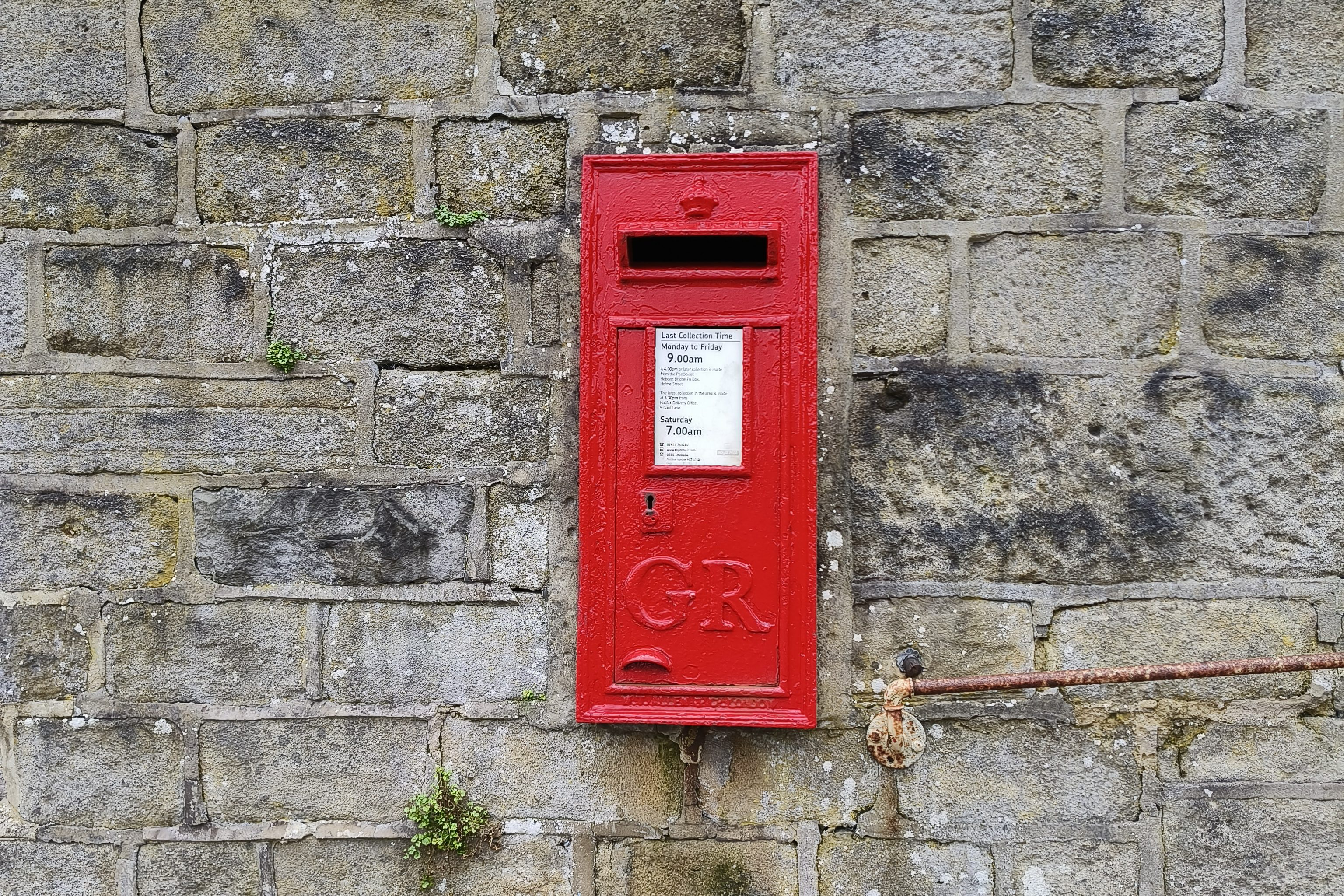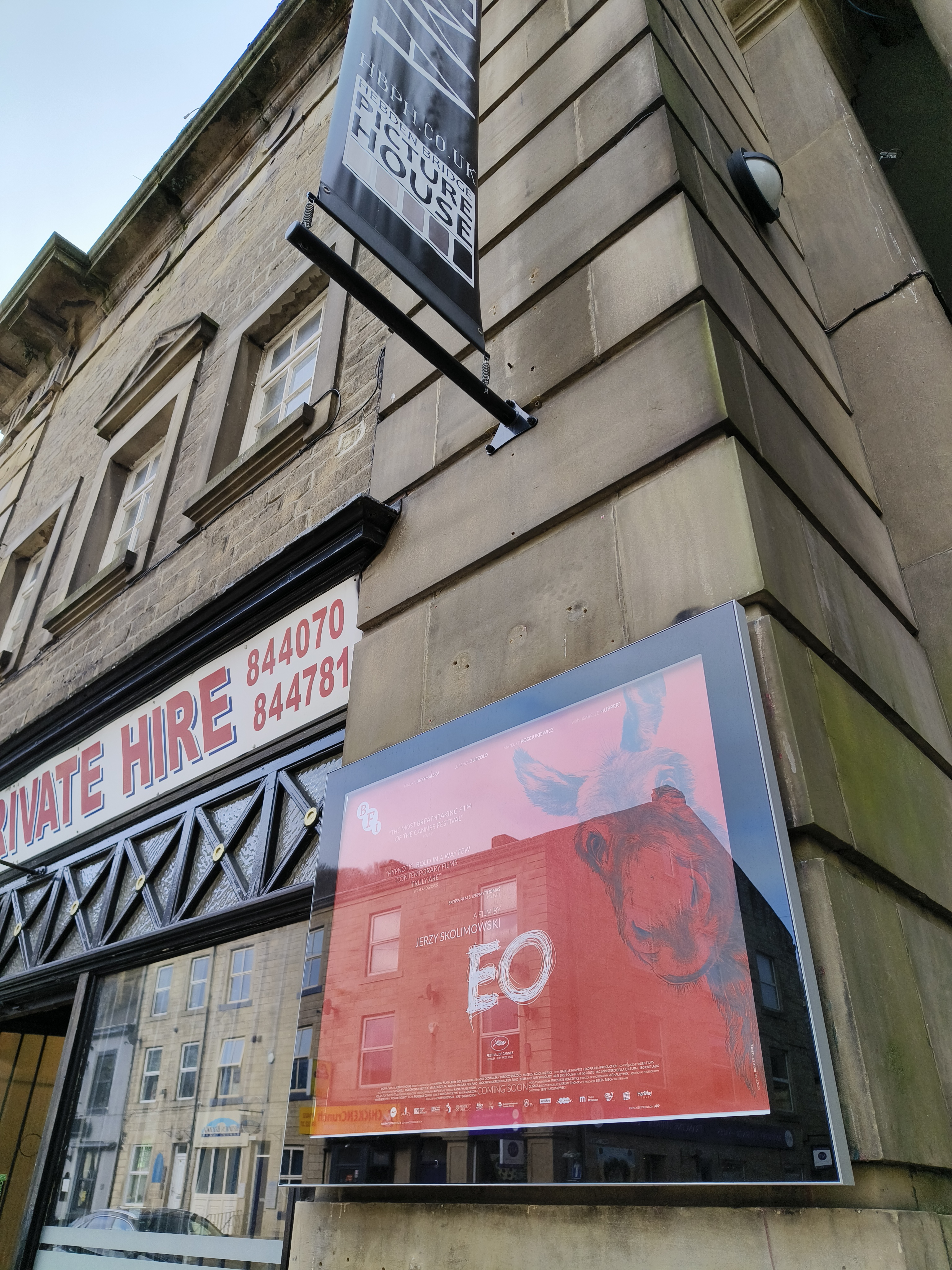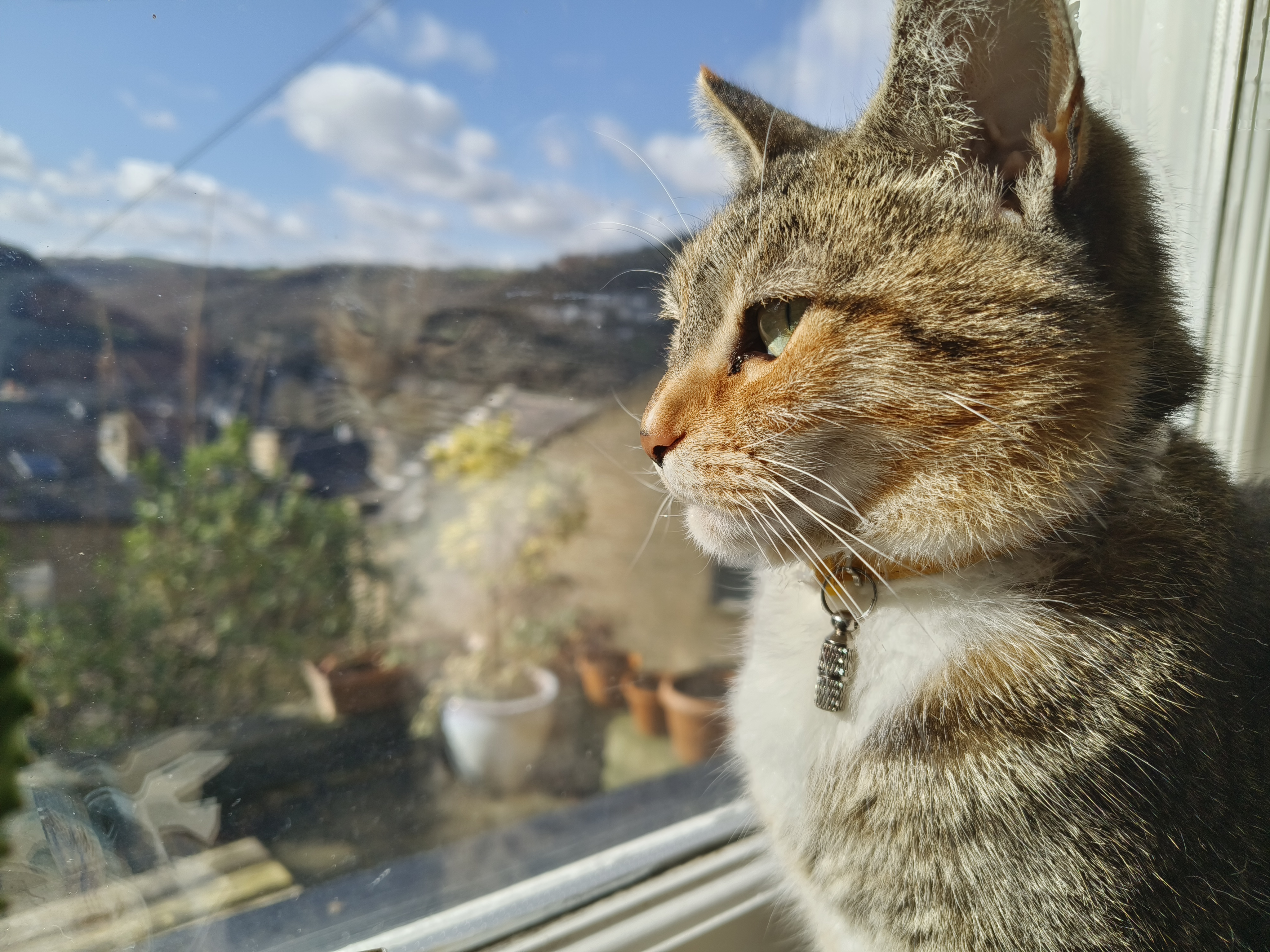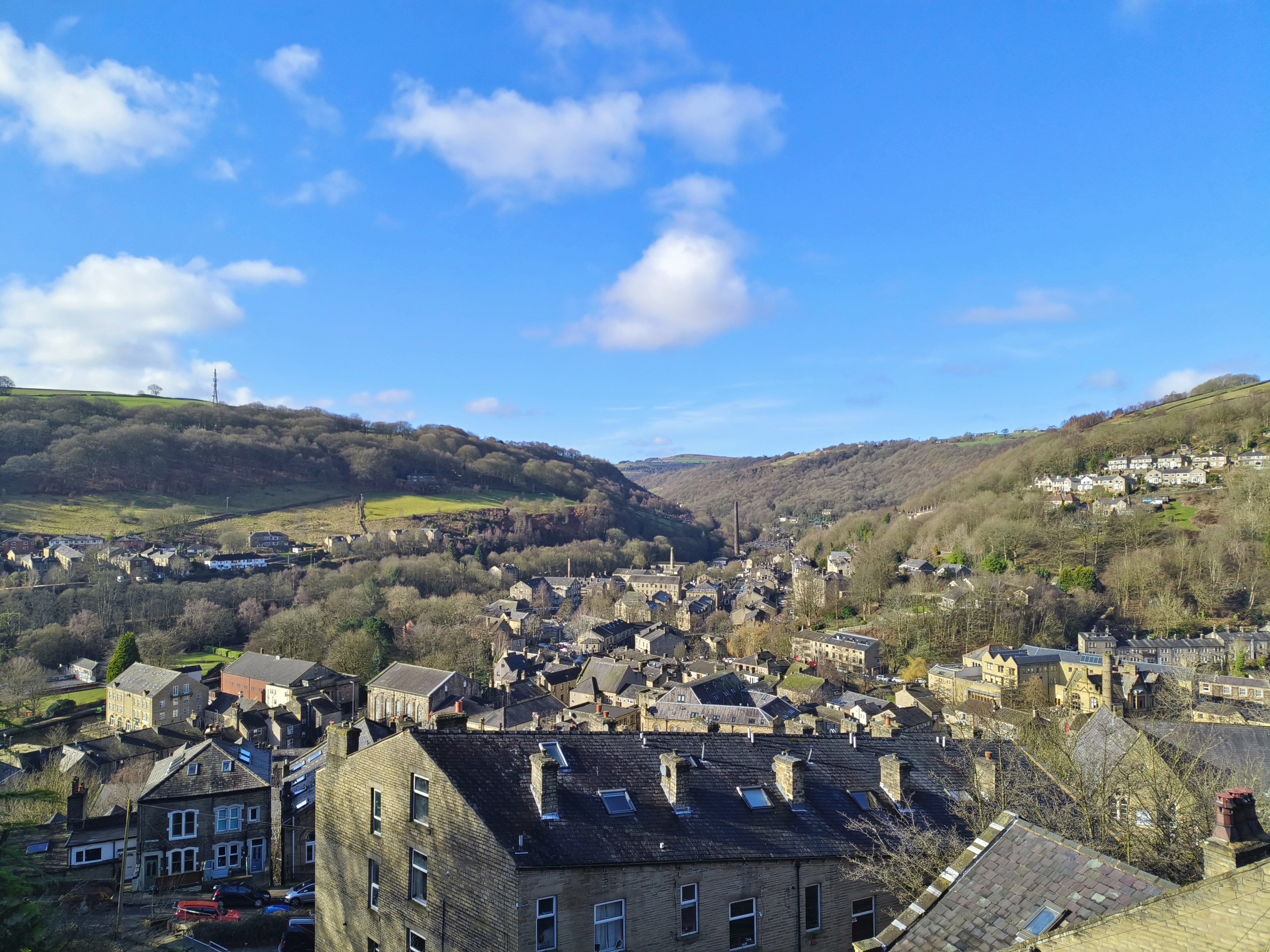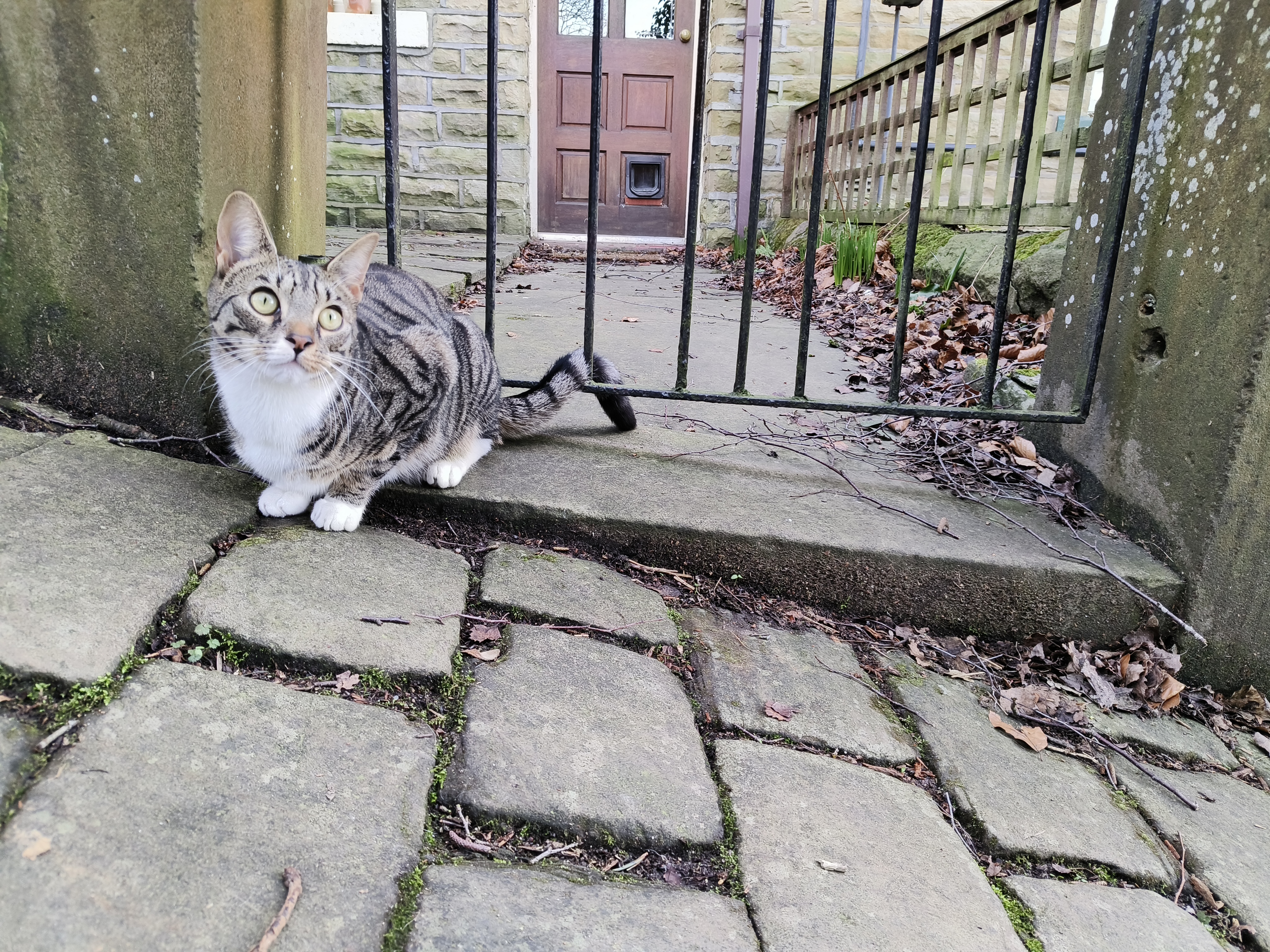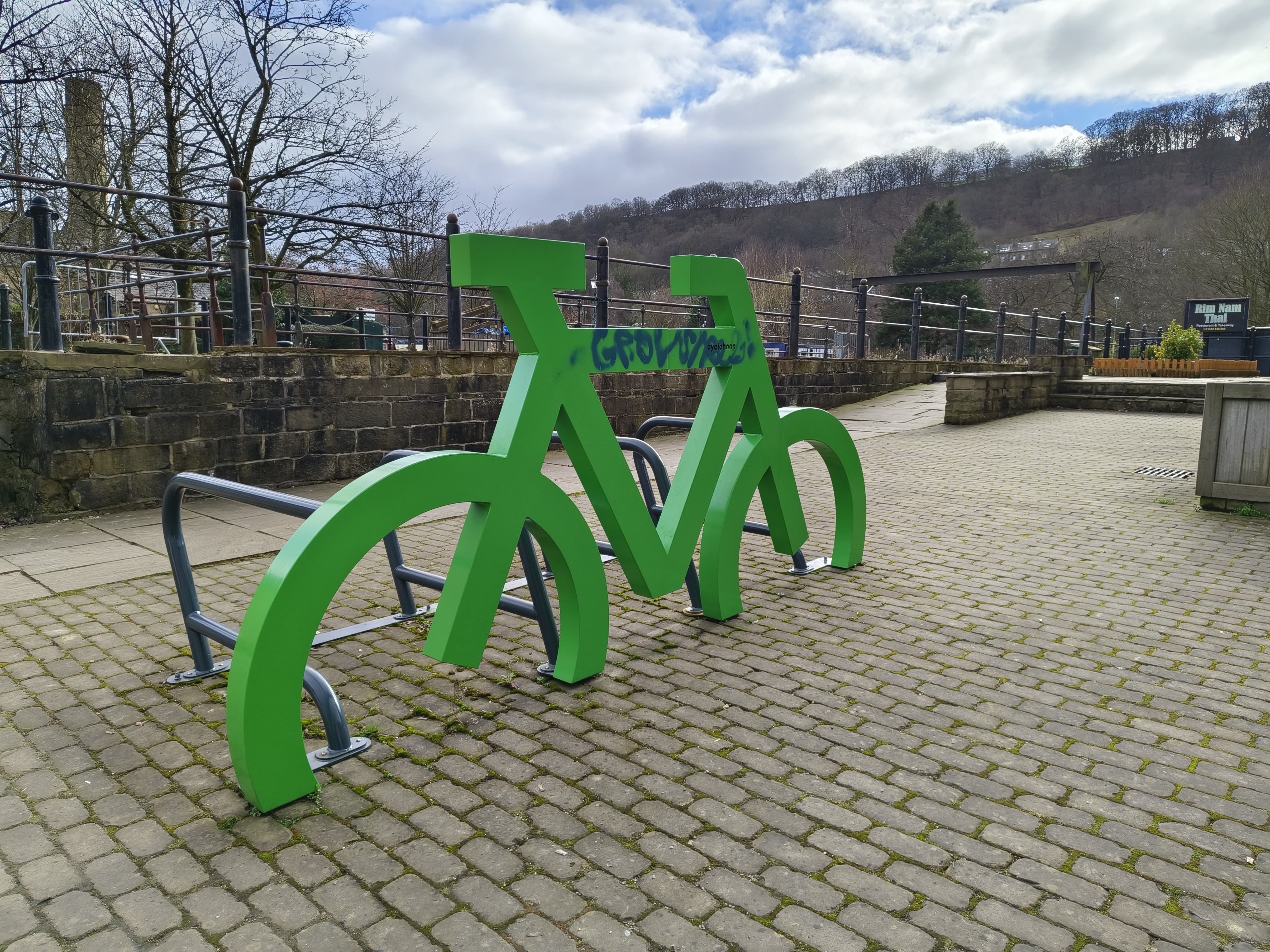 The V27 Pro also shines at night, even without touching Night mode. Images are dramatic, and the camera accentuates light sources without compromising detail. The built-in OIS Portrait System allows for a longer exposure and increases light intake by up to six times. It's incredibly intuitive, with its automatic shutter speed often producing the best quality shots without the need for tweaking.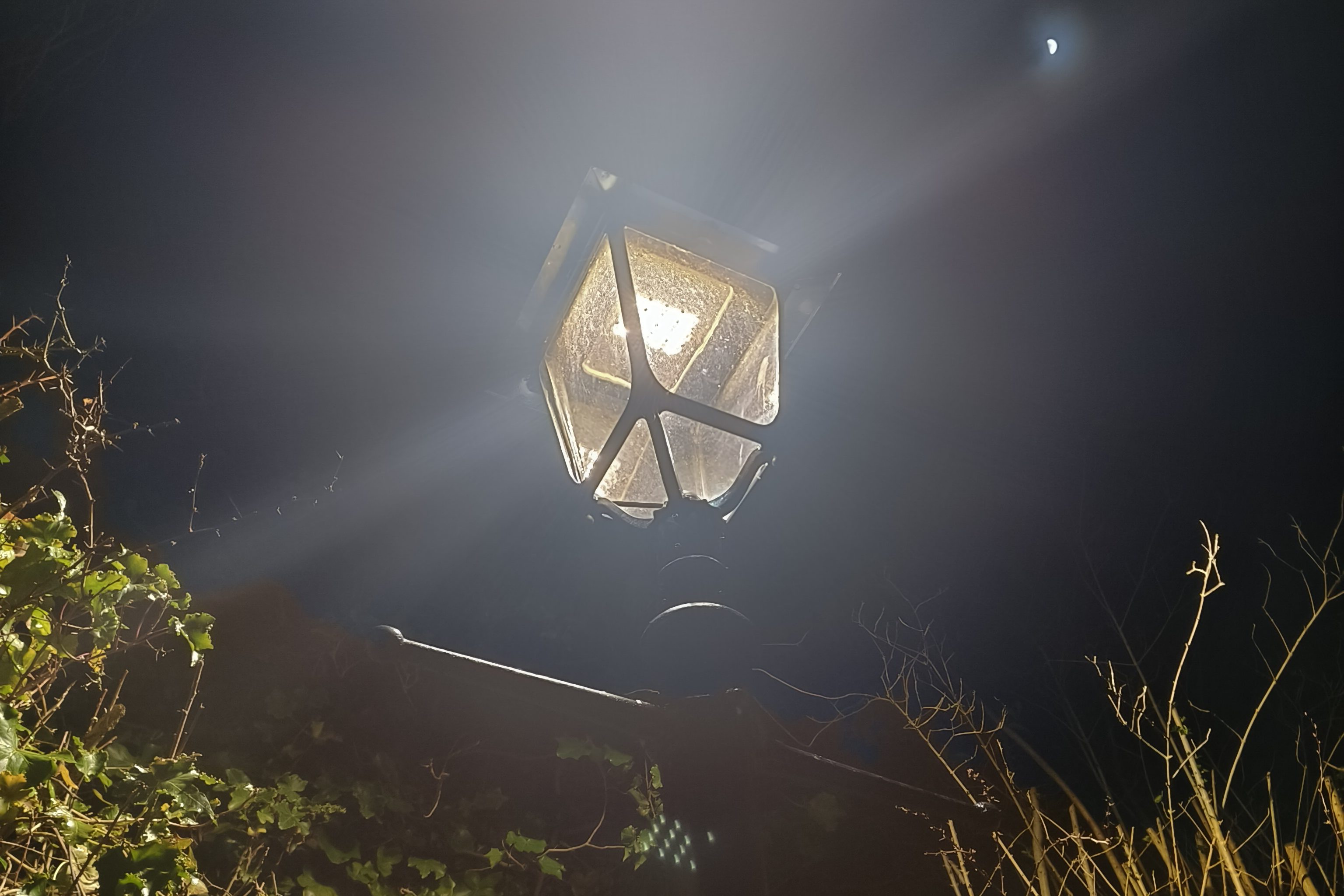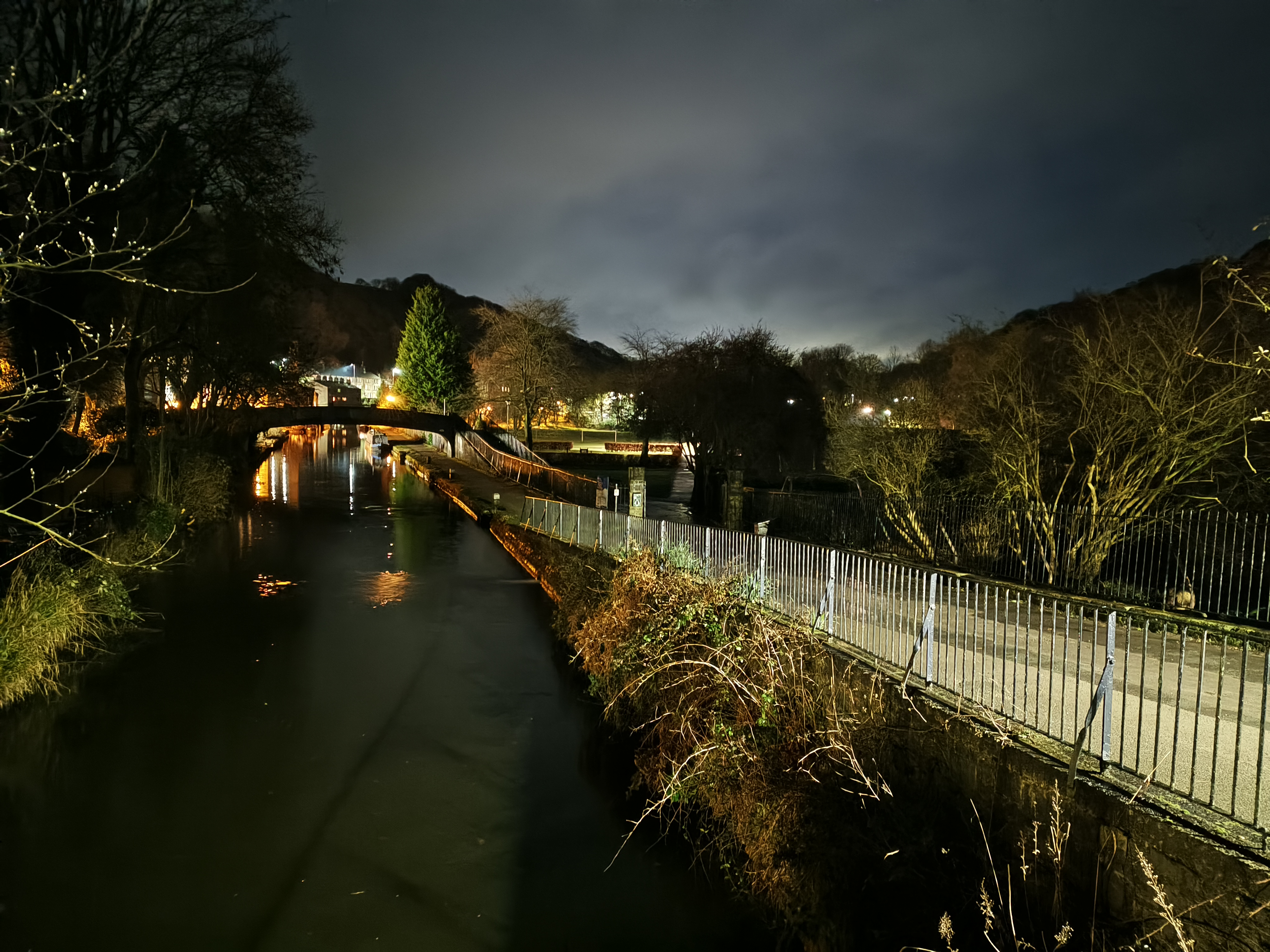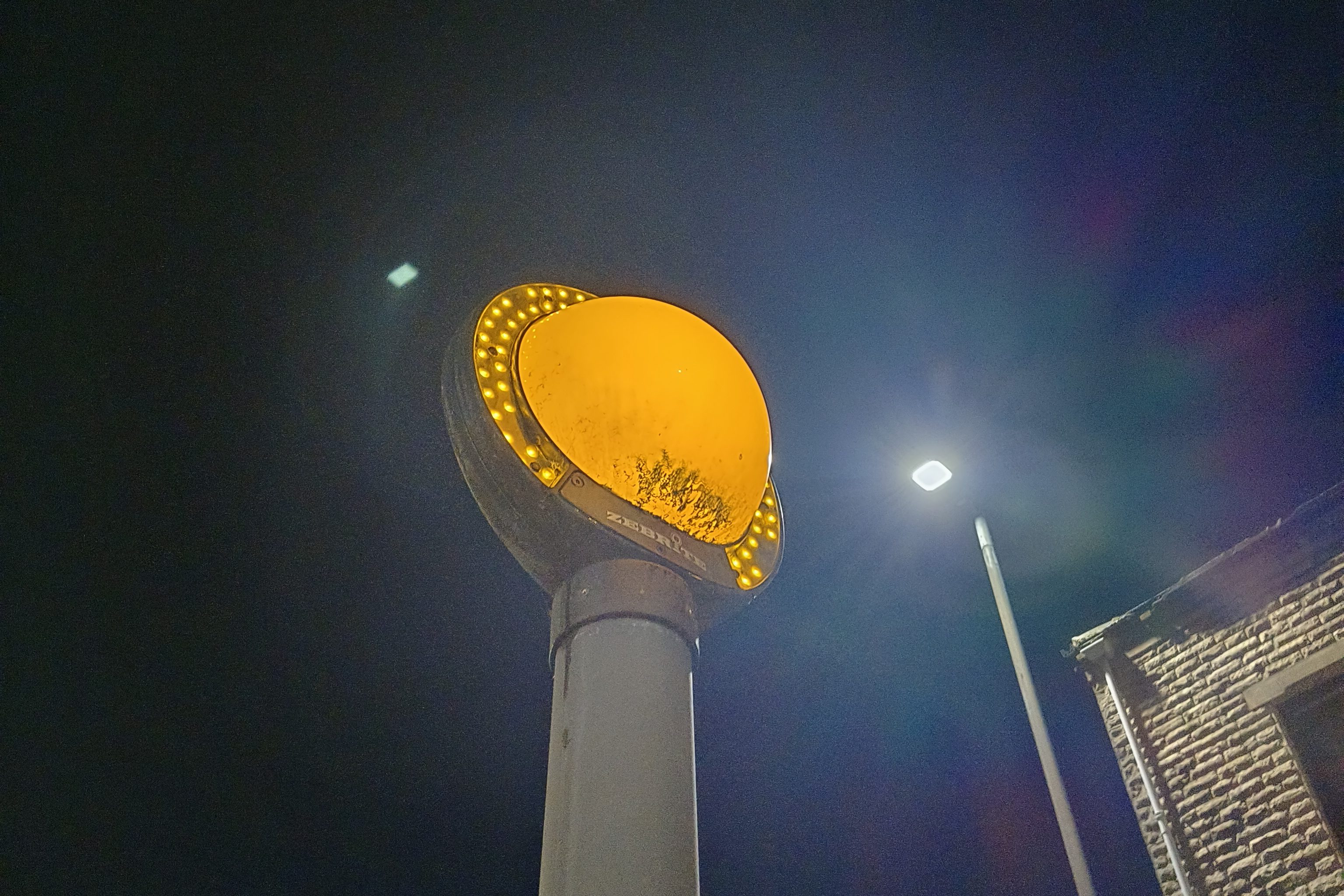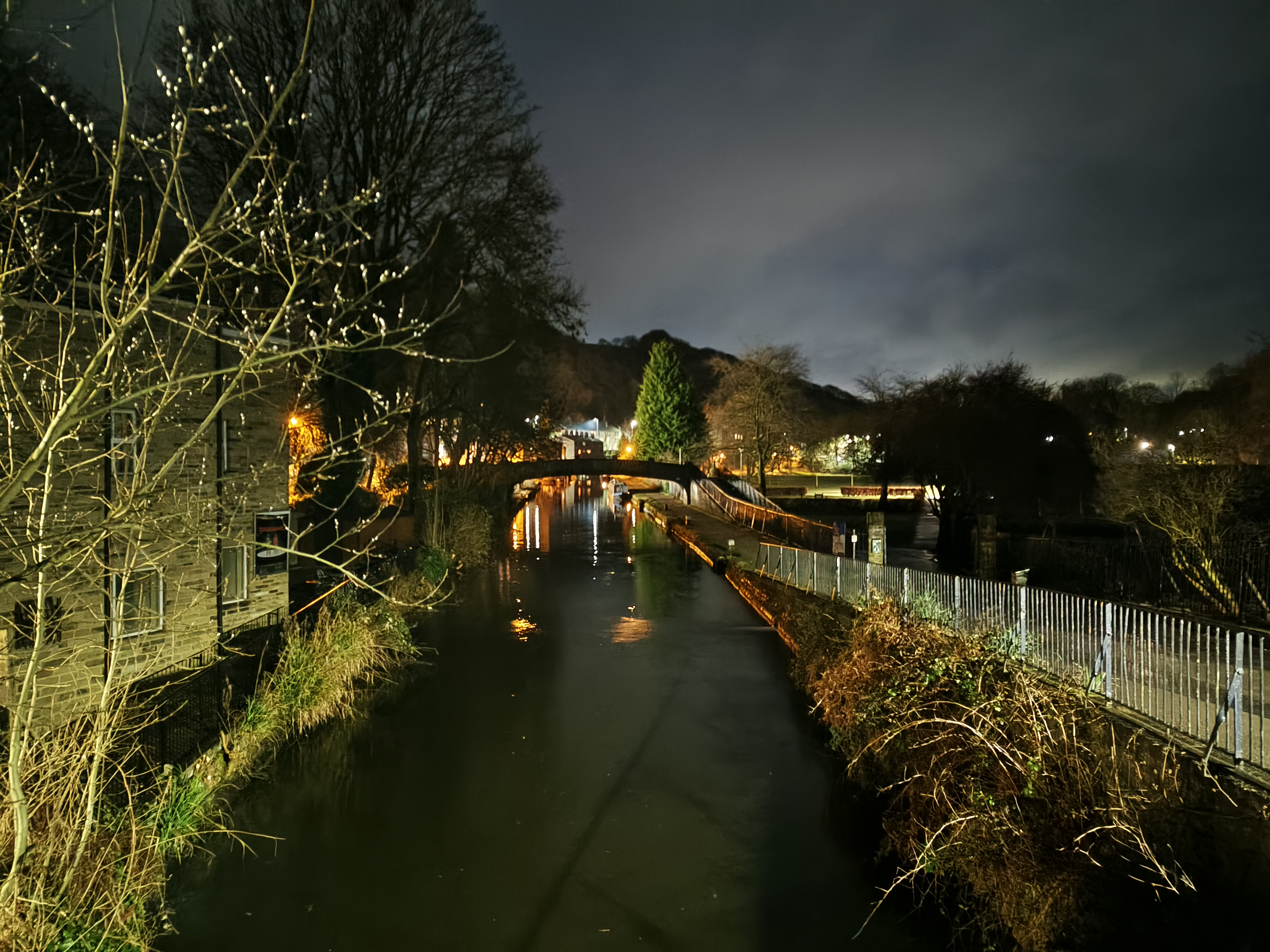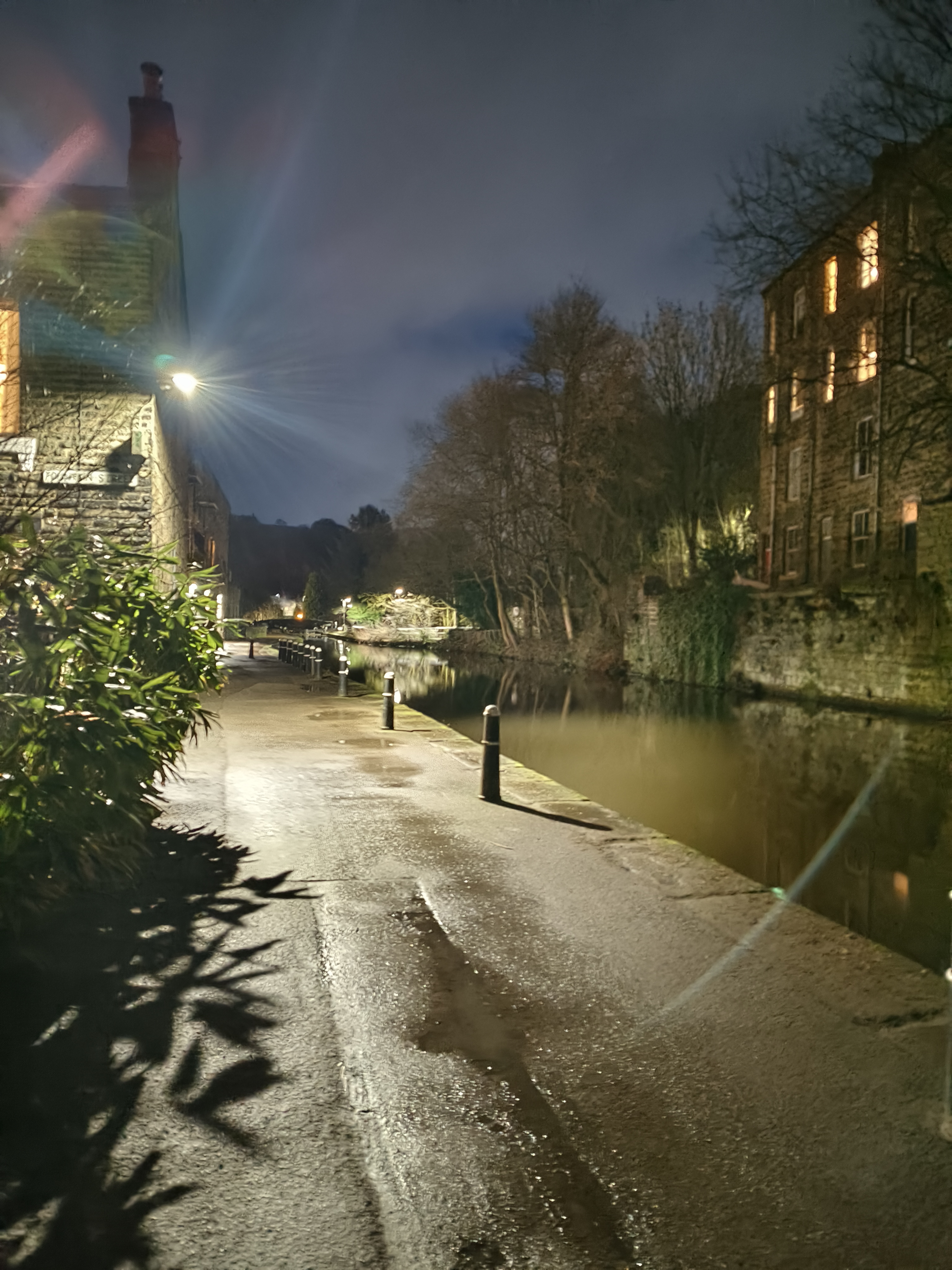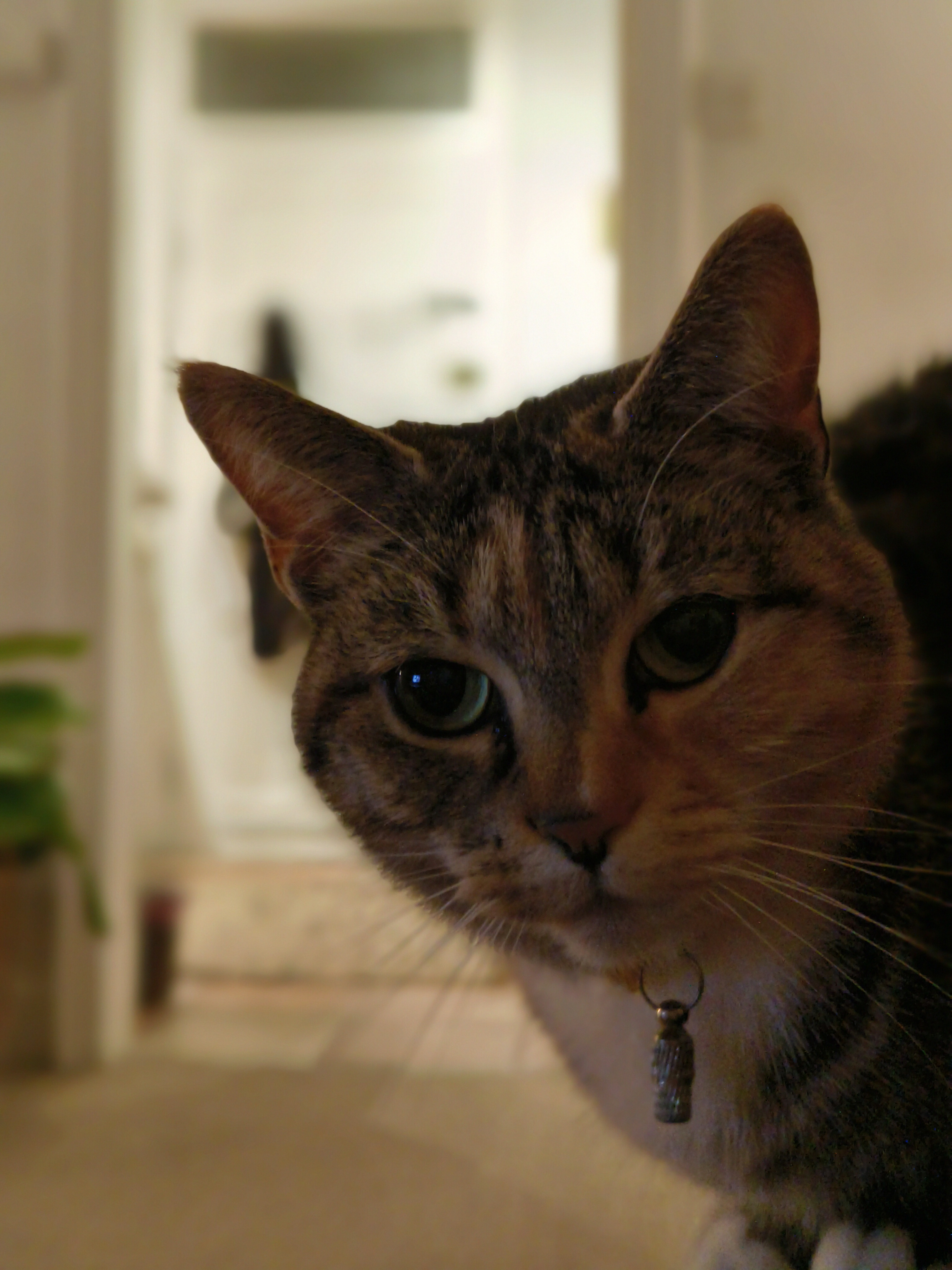 The portrait mode really performs when it comes to selfies, too. Subjects are captured in striking detail, and are delightfully flattering – although the AI Face Beauty function is a little disconcerting, essentially taking a virtual scalpel to any faces it detects. It's overly aggressive, shrinking foreheads and chins, thinning cheeks, removing blemishes and whitening your skin. We get that this has appeal in Eastern markets, but reckon it should be toned down for international audiences.
A very generous 50MP front-facing camera does well to accentuate features, and both solo or group snaps are crisp and well colour balanced.
Performance & software: No Qualcomm, no problem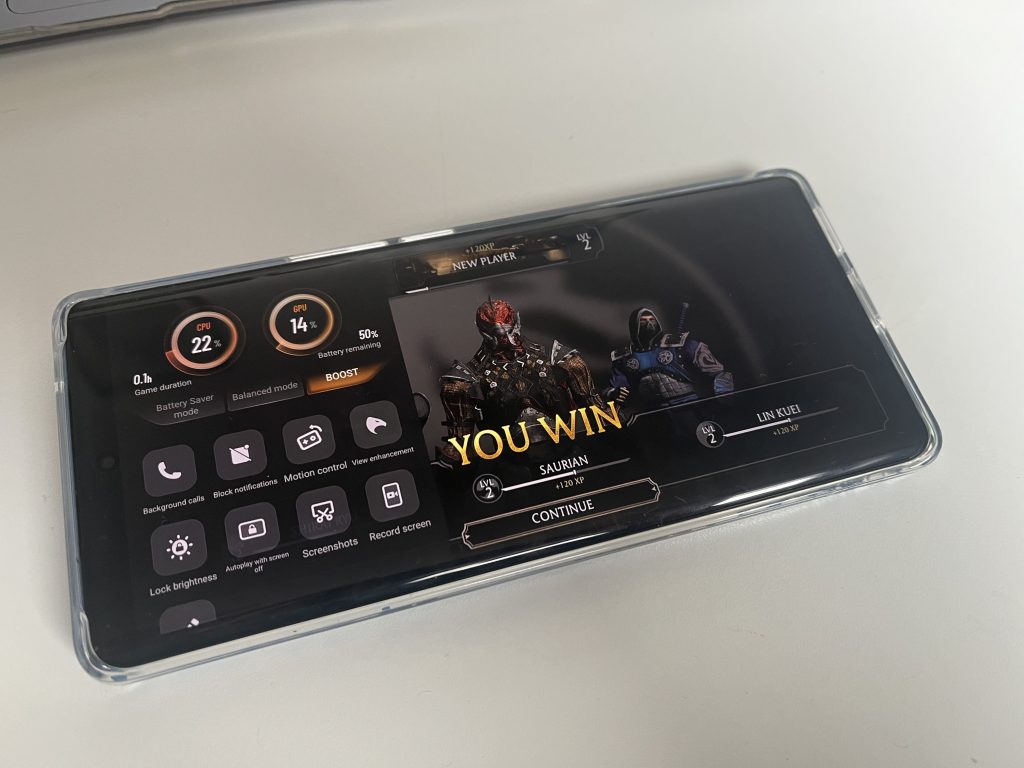 We don't see many big-name handsets with MediaTek innards here in the UK, where Qualcomm is usually the de facto processor, although that's slowly changing across the board thanks to impressive across-the-board performance from the firm's newest silicon. The V27 Pro rocks a Dimensity 8200 chip, which rivals the Snapdragon 778G mid-ranger, and is just as speedy.
Flicking between apps works smoothly, and we experienced no slowdown issues whatsoever. Mobile games load quickly, and play without any sort of overheating or lag. Swiping right from the corner of the screen also opens up a Game Assistant menu, which can toggle motion control, record the screen and monitor the phone's CPU and GPU output. The dials rarely move above 50% when playing games like Mortal Kombat.
MediaTek is on the back foot when it comes to gaming performance, so you might find a similarly-specced phone with a Snapdragon GPU hits higher frame rates overall, but most of the titles we tried from the Google Play store played well enough here.
The version of the company's Funtouch UI used here brings the same gripes we had with its implementation on the X90 Pro. There are lot of Vivo-branded versions of existing (and much better) apps that many will simply never use, plus an abundance of pre-loaded third party apps that don't help alleviate the cluttered feeling of the app menu. A further annoying downside to this is the large amount of notifications you'll get if you don't switch them off one by one.
Battery: slow build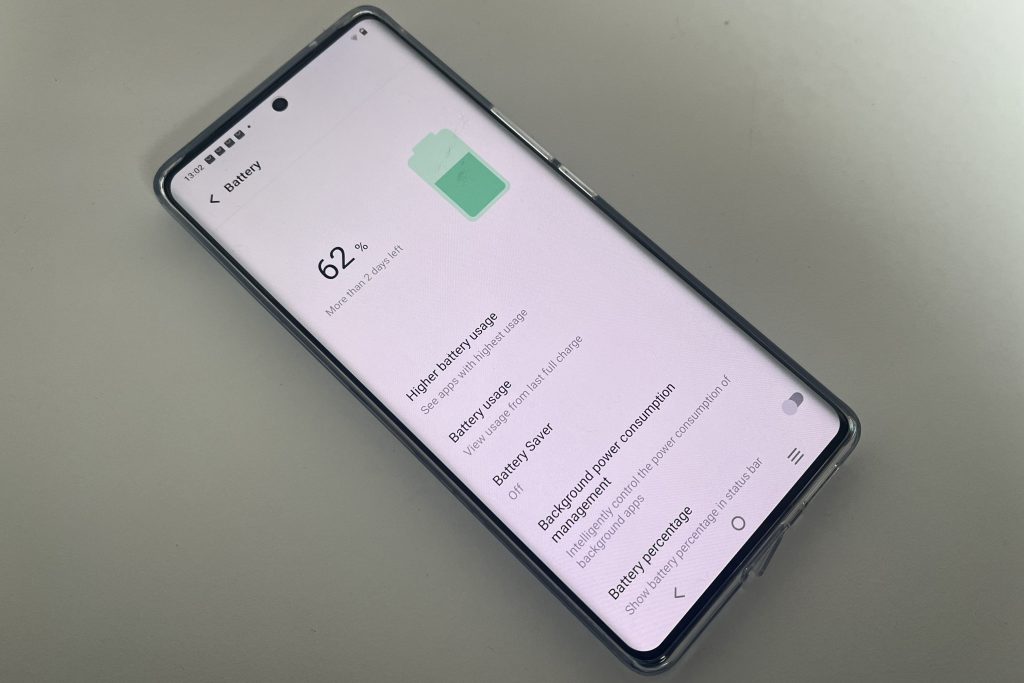 With a 4600mAh battery, the V27 Pro may not offer a colossal capacity, but an overnight charge will still comfortably last a full day of phone usage, streaming, gaming and photographing. Even after several hour-long YouTube sessions, a an hour of gaming, dozens of photos snapped and several more hours of general tinkering, we still hadn't brought the battery down to zero.
Once you do eventually manage to drain it, 66W wired charging should mean not having to wait around too long at a plug socket. Vivo says the handset can be charged to beyond 40% in 15 minutes (with the screen off, anyway) and 100% in under an hour.
That seems a little ambitious in our book, with our sample needing more than that to fully max out.
Vivo V27 Pro verdict
With a competitor-rivalling main camera, the Vivo V27 Pro has a healthy amount of photographer appeal. While we wish it would ditch the overly unrealistic beauty features, and the weedy macro lens which doesn't add much value, it does take detailed and vibrant shots.
The Funtouch UI still needs reigning in for international audiences too, but otherwise the V27 Pro will suit mobile gamers, with a crisp screen, decent battery life and performance that's largely on the money.
It's currently only available in India, but seeing how the previous-gen handset eventually launched further afield, we're expecting the same here. There's no shortage of rivals in that market, though, and even a specific Indian wedding camera mode doesn't do an awful lot to elevate it above the competition. We don't think it's worth the trouble of importing one, but should the firm officially launch it in the UK, it could still be a wallet-friendly alternative to the usual suspects.
Stuff Says…
Lots to be impressed with given the sensible price, but it does lack a little wow factor.
Good Stuff
Crisp display for streaming and gaming
Impressive main camera for the price
Moderate performance
Bad Stuff
Fairly safe design
Android tweaks not all welcome
Camera beauty mode goes overboard
Vivo V27 Pro technical specifications
Screen
6.78in, 2400×1080 AMOLED w/ 120Hz
CPU
MediaTek Dimensity 8200
Memory
8/12GB RAM
Cameras
Rear: 50 MP OIS Ultra-Sensing Camera (Sony IMX766V Sensor), 8 MP Super Wide-Angle Camera, 2 MP Super Macro Camera
Front: 50 MP HD AF Selfie
Storage
128/256GB on-board
Operating system
Android 13 w/ Funtouch OS 13
Battery
4600mAh w/ 66W FlashCharge
Dimensions
164.1×74.8×7.36mm, 182g