Vivo X90 Pro review: another Zeiss zinger
A stunning cameraphone that also packs in performance
Photography has long been phone maker Vivo's speciality. The Chinese brand has delivered some stunning snappers in the past, giving Samsung, Apple and Google a real run for their money. Now it's back with the Vivo X90 Pro, which is heading to other territories imminently after making a splash back home with its oversized 1-inch camera sensor and Zeiss optics.
In Vivo's back yard, the Pro is the middle child of the X90 range. It's packing higher-end hardware than the vanilla X90, but loses out to the pricier X90 Pro+, which hasn't been cleared for takeoff to other countries. That means it's the de facto flagship for us Brits. Does it do enough to justify that title?
Design & build: back in black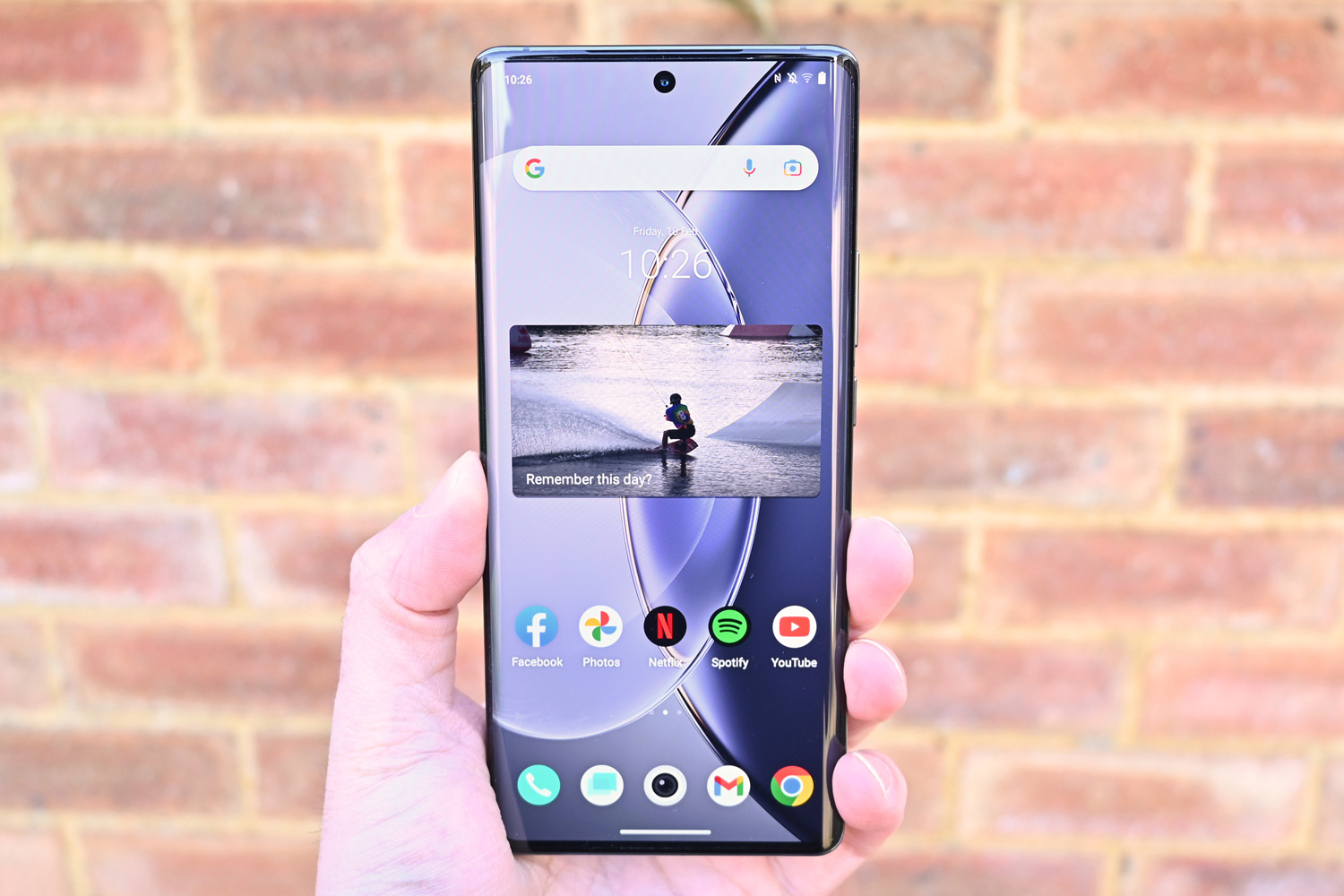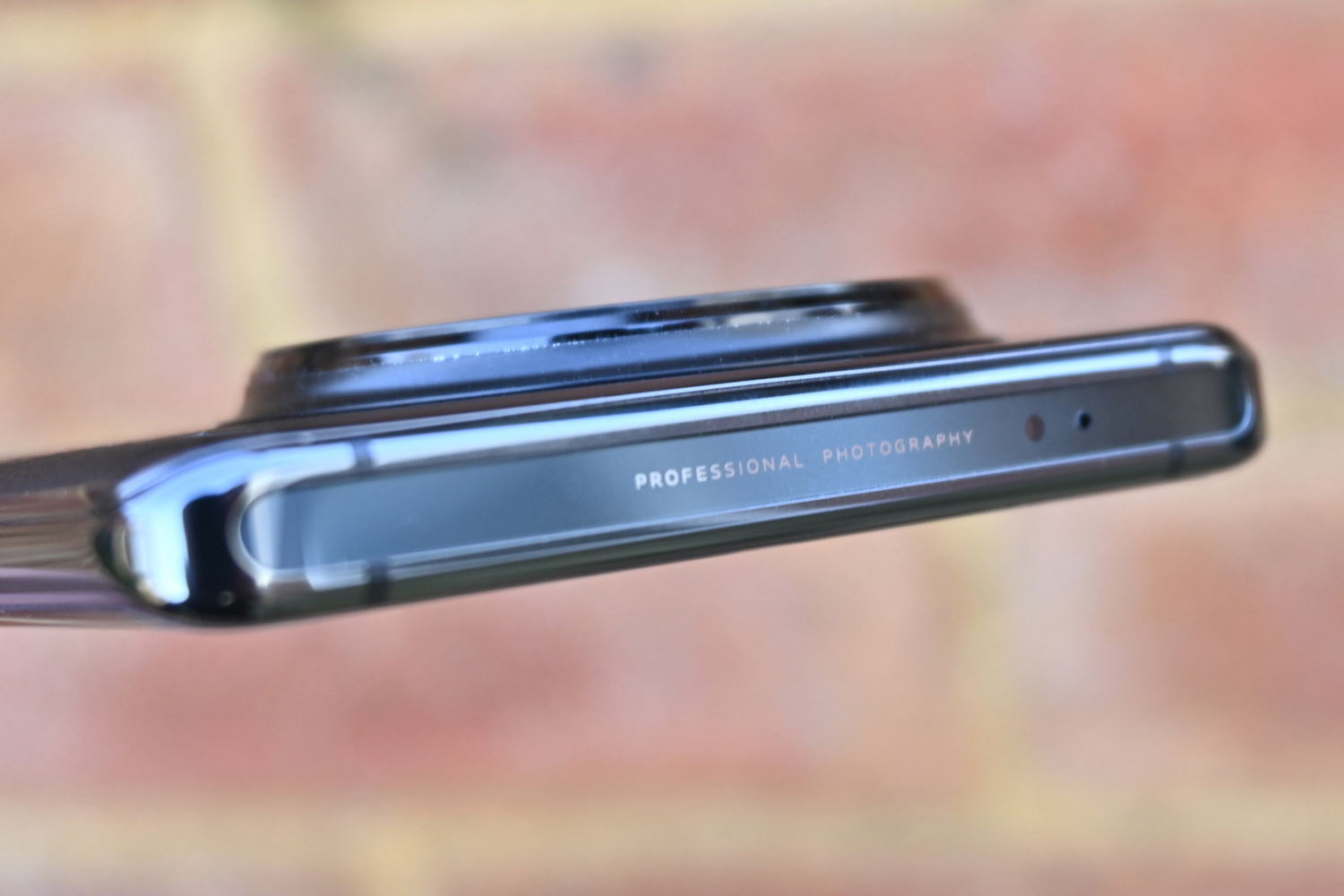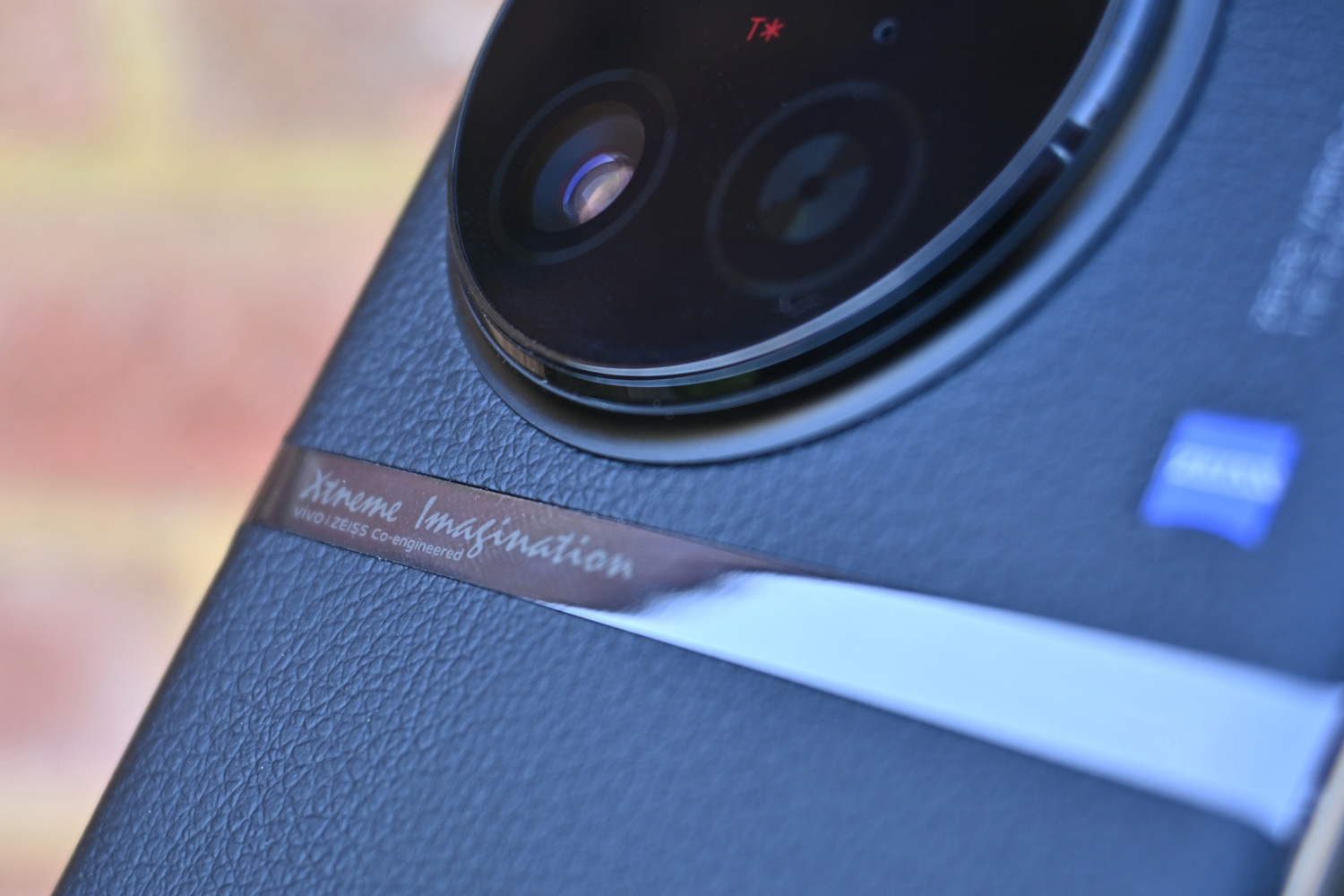 With its imposing circular camera bump, you can instantly tell the Vivo X90 Pro means business on the photography front. It dominates the back of the handset, which is adorned with one or two too many branding slogans for our liking. Seriously, did we really need the phrase "Xtreme Imagination" in cursive font, or three separate shout-outs to Zeiss for providing its lens know-how?
It looks a little businesslike wrapped in black vegan leather, but the polished metal frame and curved edge display have a real premium feel. The glass has a shallower radius than you'll find on rivals like the OnePlus 11 and Samsung Galaxy S23 Ultra, so it sits more comfortably in your palm, but means light reflections are a little more distracting.
This is a beefy phone, tipping the scales at 215g. It feels reassuringly sturdy though, and IP68 dust and water resistance means it should survive a brush or two with the elements.
Vivo has followed the rest of the phone industry in doing away with the 3.5mm headphone port, and you won't find a microSD card slot on the SIM tray – just twin nanoSIMs. But the X90 Pro does keep one feature that used to be commonplace: an IR blaster, for replacing your existing gadget remotes.
Screen & sound: simpler, still stellar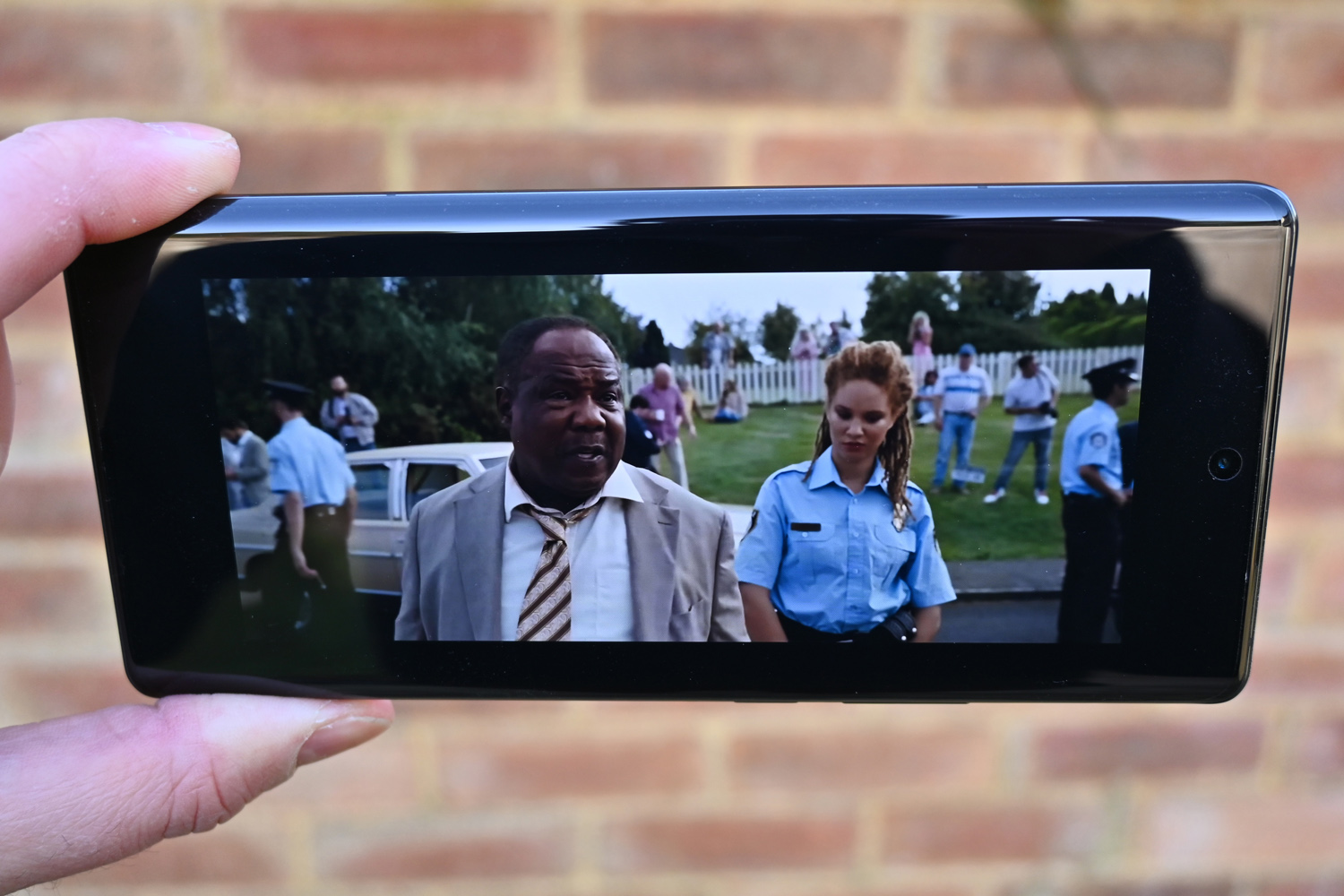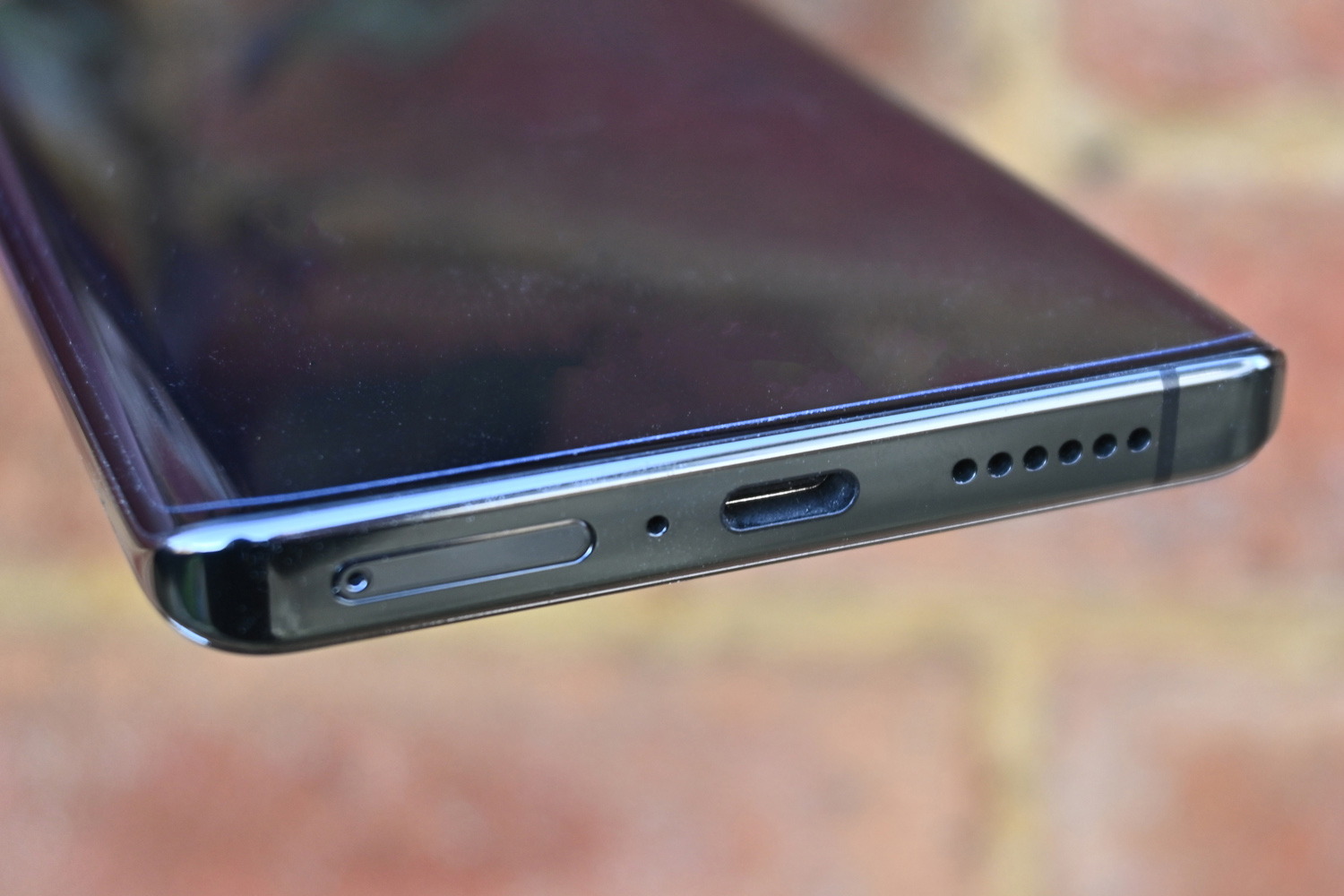 On the surface, the X90 Pro's Full HD-and-a-bit resolution AMOLED is a backwards step from the 1440p panel seen on last year's X80 Pro. Both are stretched over 6.78in, so pixel density takes a hit here. The old phone also had a higher 1500 nit peak brightness, while its successor tops out at 1300.
You'd need a microscope and light meter to really see the difference, though, and in all other respects it's a very good looking display. Small lines of text looks perfectly sharp, images are well defined, and viewing angles are superb. There's the usual epic contrast and deep, inky blacks we've come to expect from OLED, and brightness is still sufficient for clear outdoor viewing, even in bright sunshine. It helps make HDR10+ content really pop, too.
Colours are fairly restrained out of the box, giving images a more natural tone. There's a temperature slider and three other colour profiles to choose from if you'd like a little more punch, but there's no adaptive setting that reacts to ambient light.
It's a high refresh rate panel, with locked 60Hz and 120Hz settings as well as a dynamic mode that swaps between the two for the best balance of smoothness and battery life. We found it quick to respond to swipes and scrolls, if not quite a match for the blazing fast OnePlus 11. Certain apps also felt smoother when 120Hz was forced on, rather than leaving the phone to make its own mind up.
On the sound front, the usual combo of downfiring main speaker and earpiece tweeter get decently loud and have a clear mid-range that suits podcast listening and YouTube video catch-ups. There's no real semblance of bass, even when you crank it, so headphones are a must for music.
Performance & software: doing it different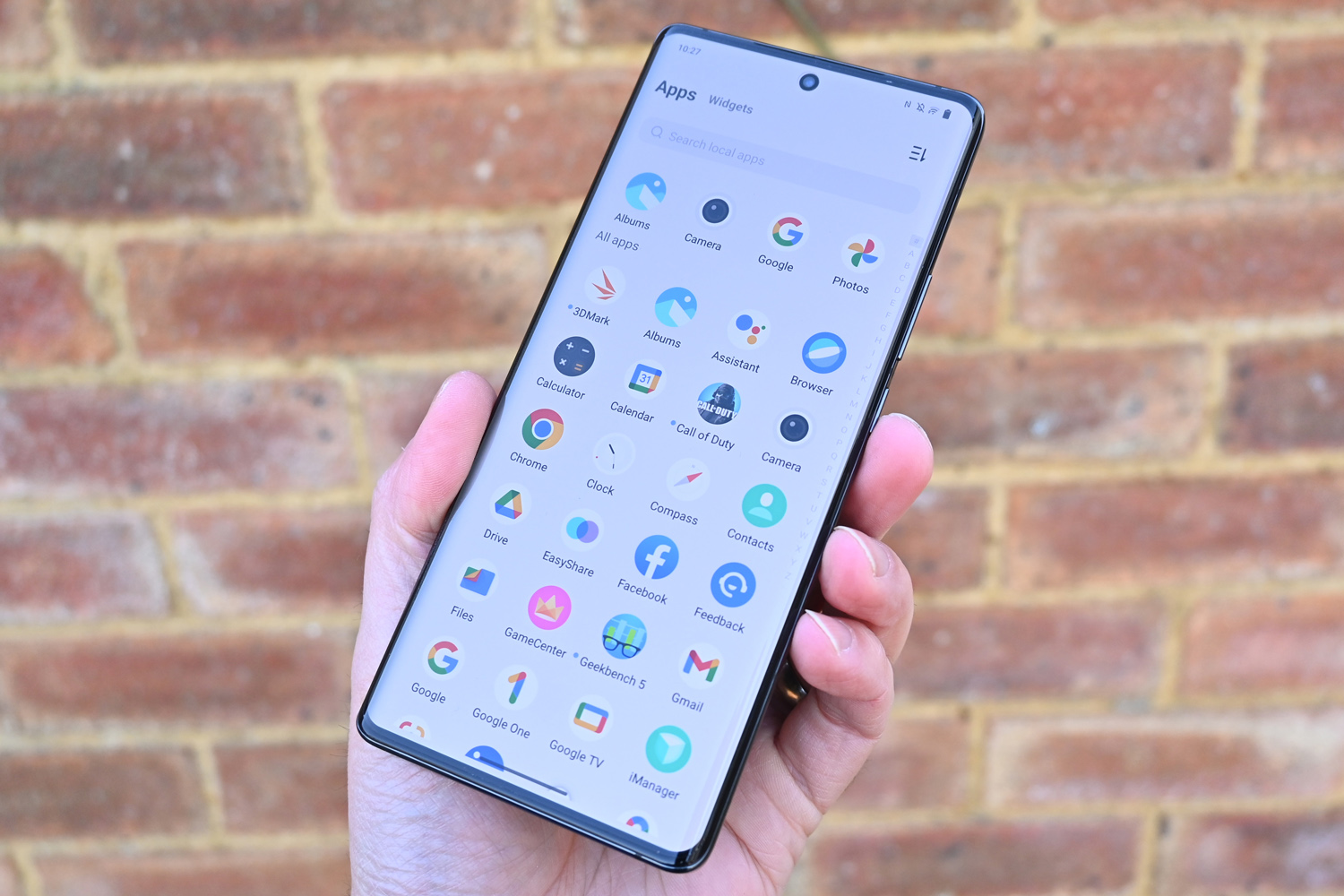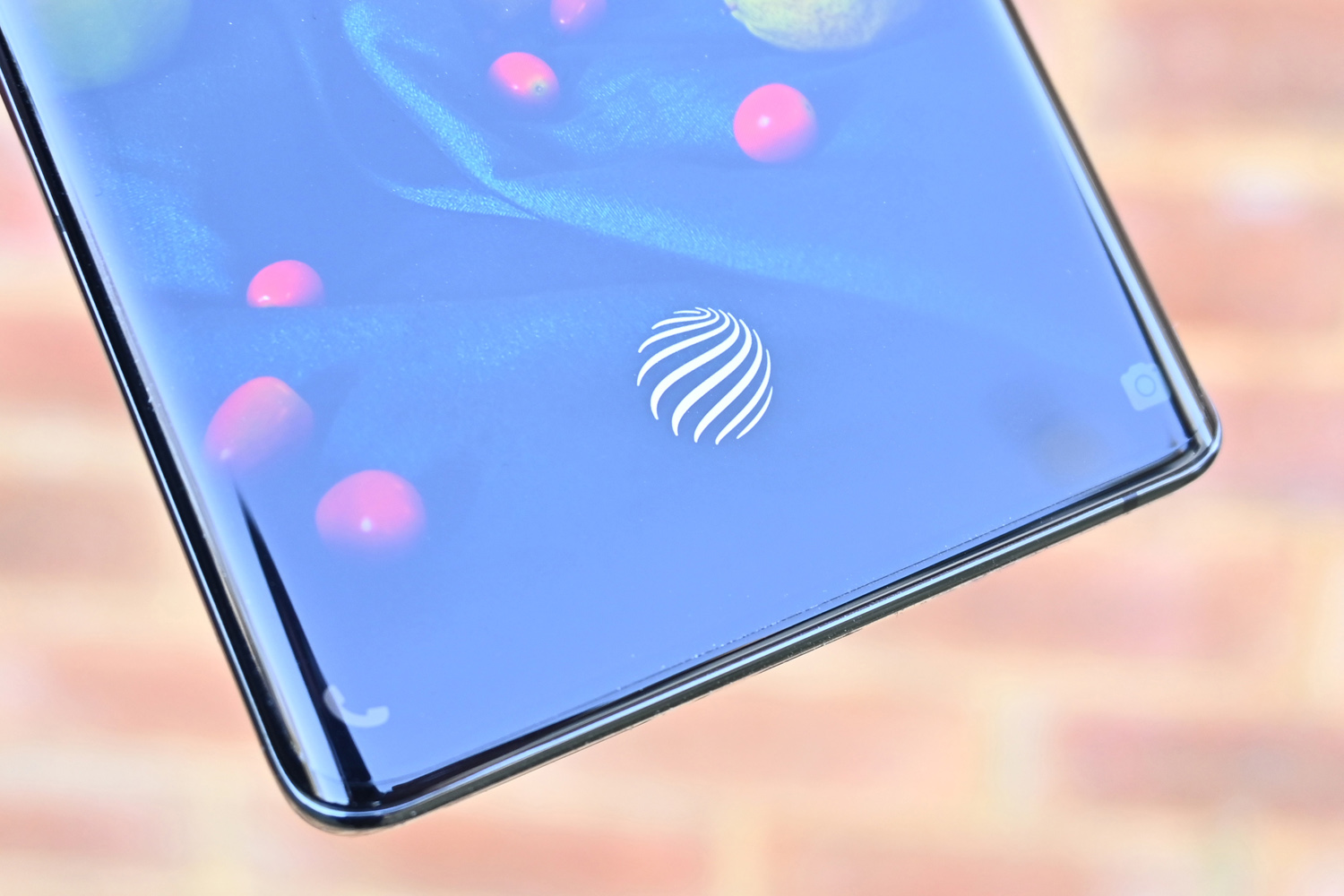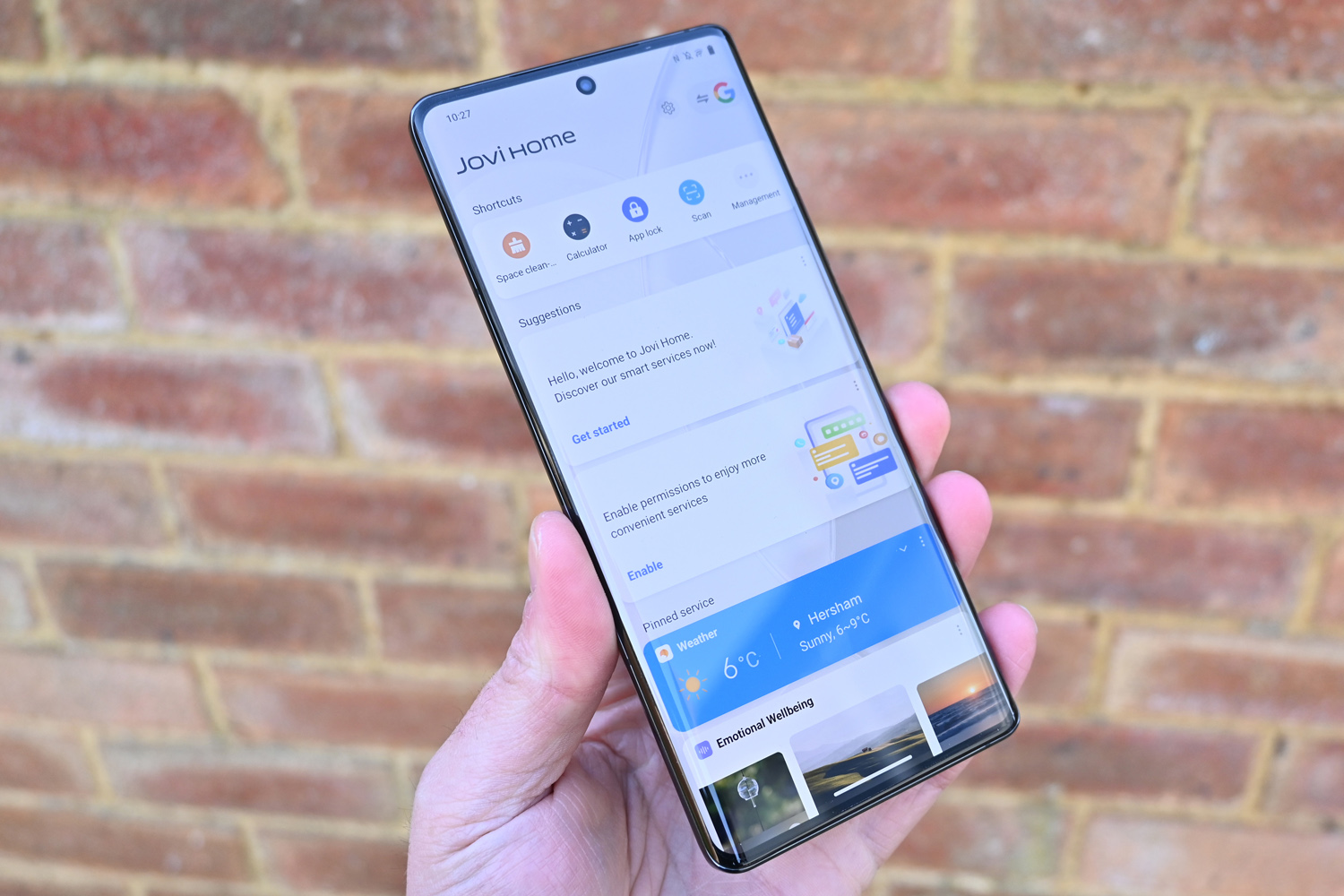 MediaTek CPUs aren't all that common among top-tier Android phones, at least here in the West where Qualcomm reigns supreme. That makes the Vivo X90 Pro something of an outlier – but doesn't mean it's at all sluggish. This is the first phone we've tested with a Dimensity 9200, an eight-core chip that is both quicker and more power efficient than the outgoing Dimensity 9000.
It has no trouble keeping pace with the latest Snapdragon chips in day-to-day duties, opening apps quickly and scrolling through Android homescreens smoothly. It can also multitask without any serious signs of slowdown, which is down in part to the 12GB of RAM. It can't match the latest Snapdragon 8 Gen 2 in synthetic benchmarks, but there's still enough pep here to consider the X90 Pro a capable top-end phone in 2023.
Gaming is a similar story. Most Play Store releases default to their highest settings, and we had no trouble running 3D titles like Call of Duty: Mobile at high refresh rates. Gameplay was consistently smooth, even when the action got frantic, and the phone stayed cool to the touch. The GPU even supports the flashy ray tracing tech usually reserved for high-end PCs and next-gen consoles, so while no Android games support it yet, it'll be ready when they do.
You get 256GB of on-board storage, with the operating system eating up around 27GB right out of the box. It doesn't help that Funtouch, Vivo's take on Android for global markets, is especially bad for pre-installed bloatware: as well as a handful of own-brand apps that simply duplicate Google's more familiar ones, there's a whole heap of unwanted third-party additions – plus an entirely separate app store. It's largely redundant for western phone owners, who are more familiar with the Google Play Store.
Elsewhere the interface thankfully leaves Google's vision for Android intact, with gesture navigation, all the usual quick settings shortcuts, and the Discover feed just a swipe away from the homescreen.
Battery life: bigger is better
It might not have a class-leading capacity, but the X90 Pro's 4870mAh battery is still a modest increase over last year's model, and easily enough to get you through the day without needing to hunt down a plug socket. Even with a mix of YouTube videos, Spotify streaming, web browsing and social media, plus a whole lot of camera snaps, we made it to bedtime and the low battery power saving mode had yet to kick in. That's pretty much what we expect from any premium phone right now.
The Vivo shows up its rivals when it comes to charging, though, managing super-quick 120W top-ups using the bundled power brick (which is no longer a given if you're shopping Apple or Samsung). A 50% top-up genuinely takes less than ten minutes, and a complete refuel can be had in half an hour. That's not only quicker than the outgoing Vivo X80 Pro's 80W, but wipes the floor with both the Samsung Galaxy S23 Ultra and Apple iPhone 14 Pro Max.
Fast wireless charging also makes the cut, at 50W if you have a powerful enough Qi pad, and you can reverse wireless charge your smaller gadgets if you've got juice to spare – or simply can't face public transport with a flat pair of wireless headphones.
Cameras: one inch punch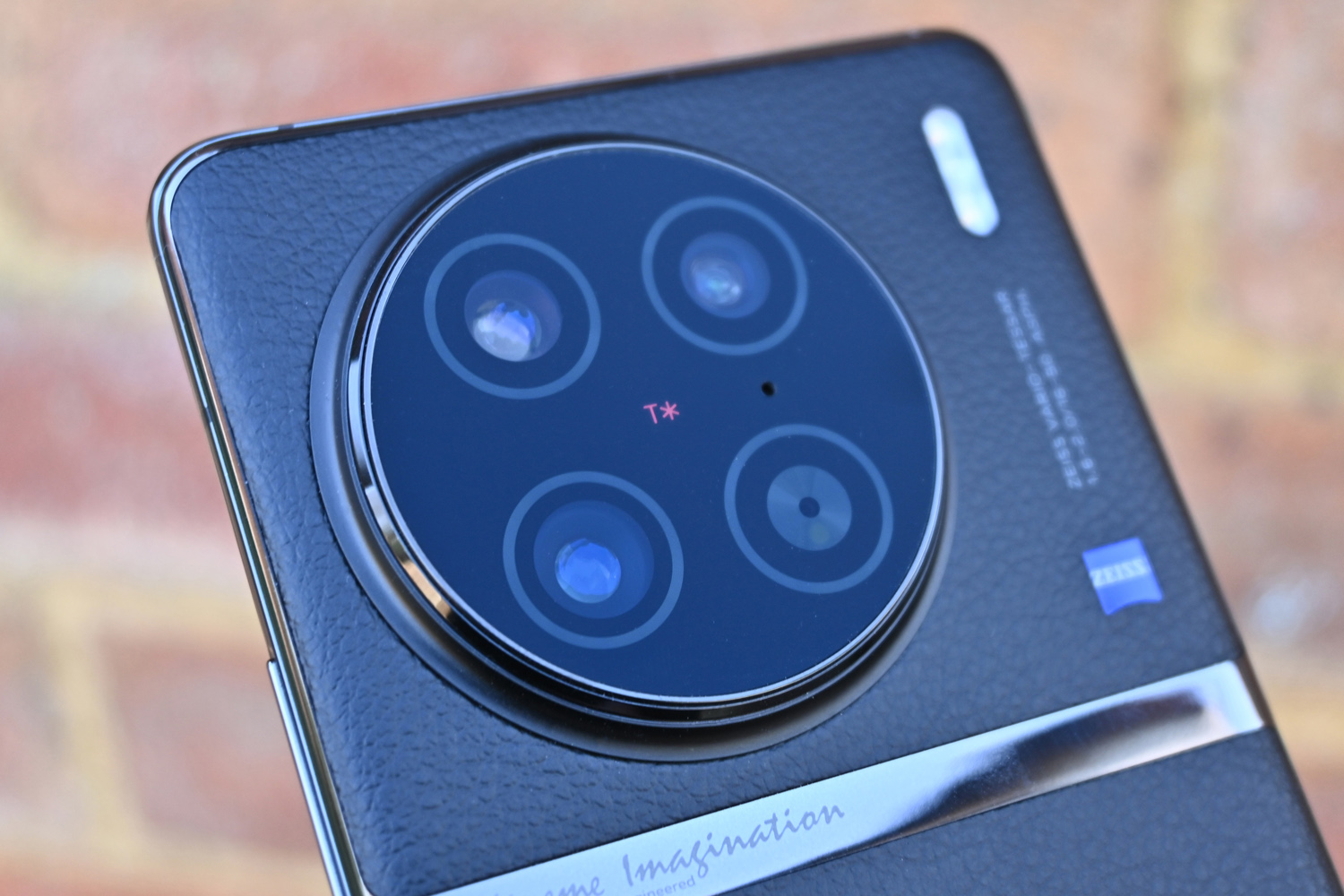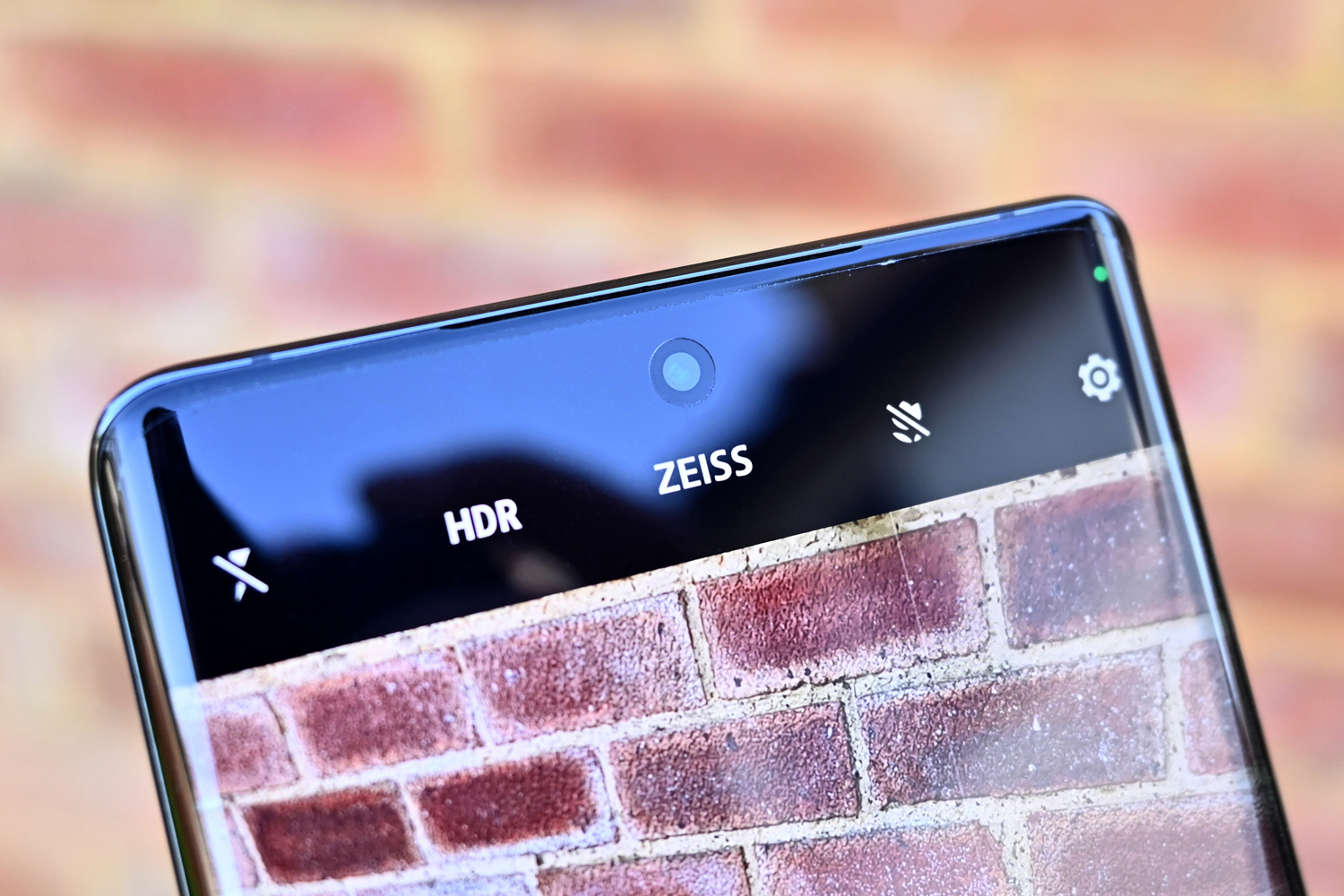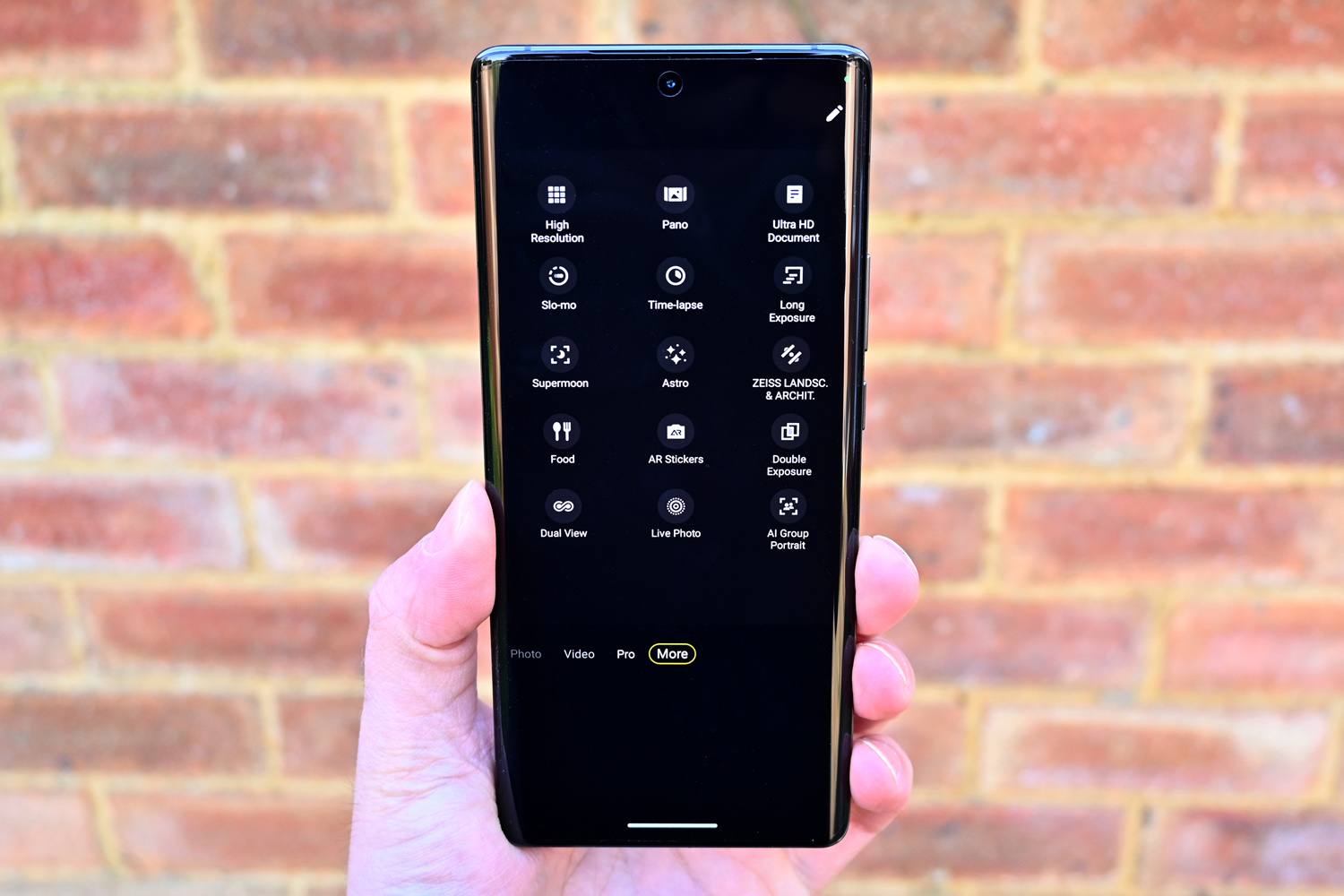 The X90 Pro isn't the first phone we've tried with a 1in camera sensor – that'll be the Sony Xperia Pro-I, although that had a cropped output rather than putting the entire sensor to work. And unlike the Xiaomi 12S Ultra, which never officially left China, Vivo will actually let UK shoppers get their hands on one.
Pixel count is a generous 50MP, and it has all the extras you'd hope for, including optical image stabilisation (OIS), dual-pixel phase detection autofocus (PDAF) and laser autofocus. There's also a wide f/1.8 aperture for a delightfully shallow depth of field, Zeiss T* glass to cut down on distracting light reflections, and picture processing courtesy of a dedicated V2 imaging chip.
This all translates to astonishing amounts of natural bokeh. Background blur quickly disappears on other phones once your subject is more than an arms' length away, but it's preserved brilliantly here, giving shots a more dramatic look. It's a superb choice for portraits, beating even the very best rivals' digitally enhanced portrait modes. Soft focus isn't all that helpful when photographing documents, so it automatically switches to the ultrawide camera's macro mode for close-ups. We just wish Vivo had added a screw thread to that giant circular camera bump, so serious photographers could attach ND filters and the like.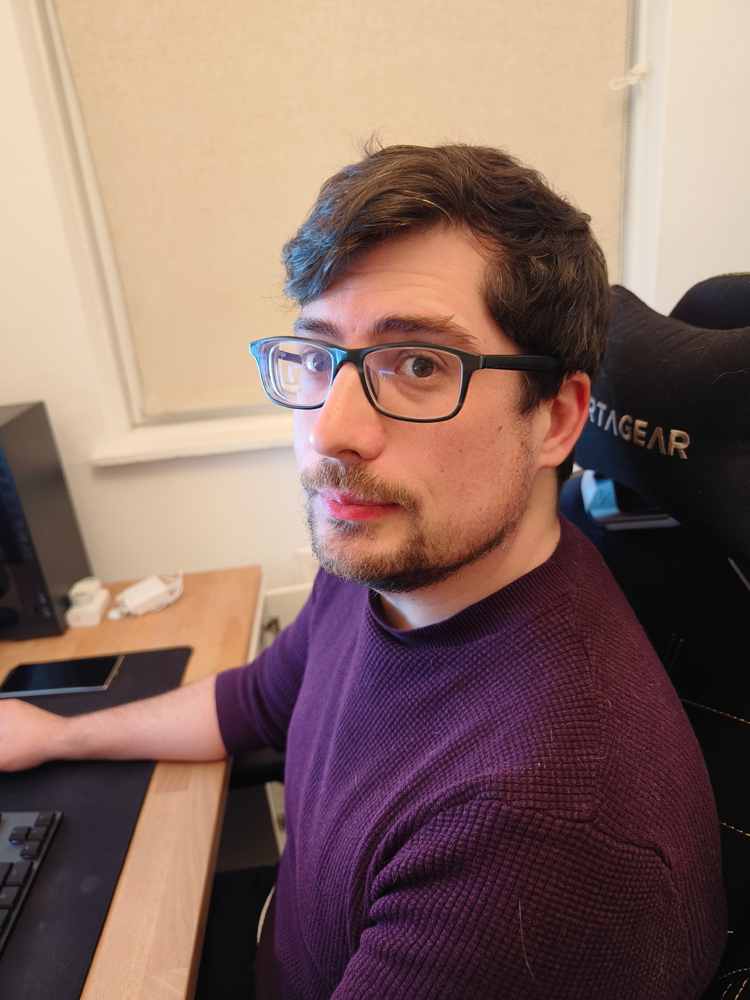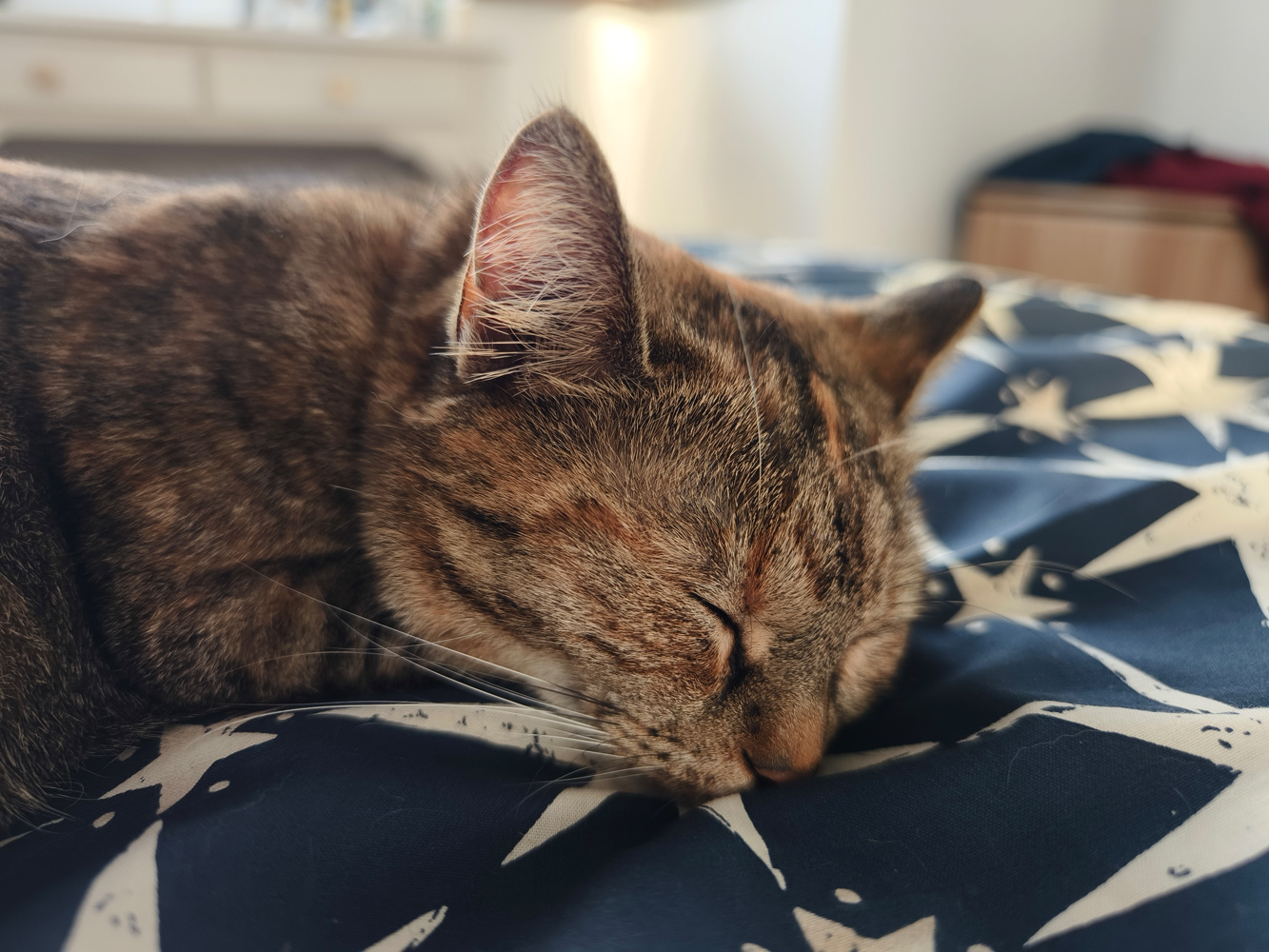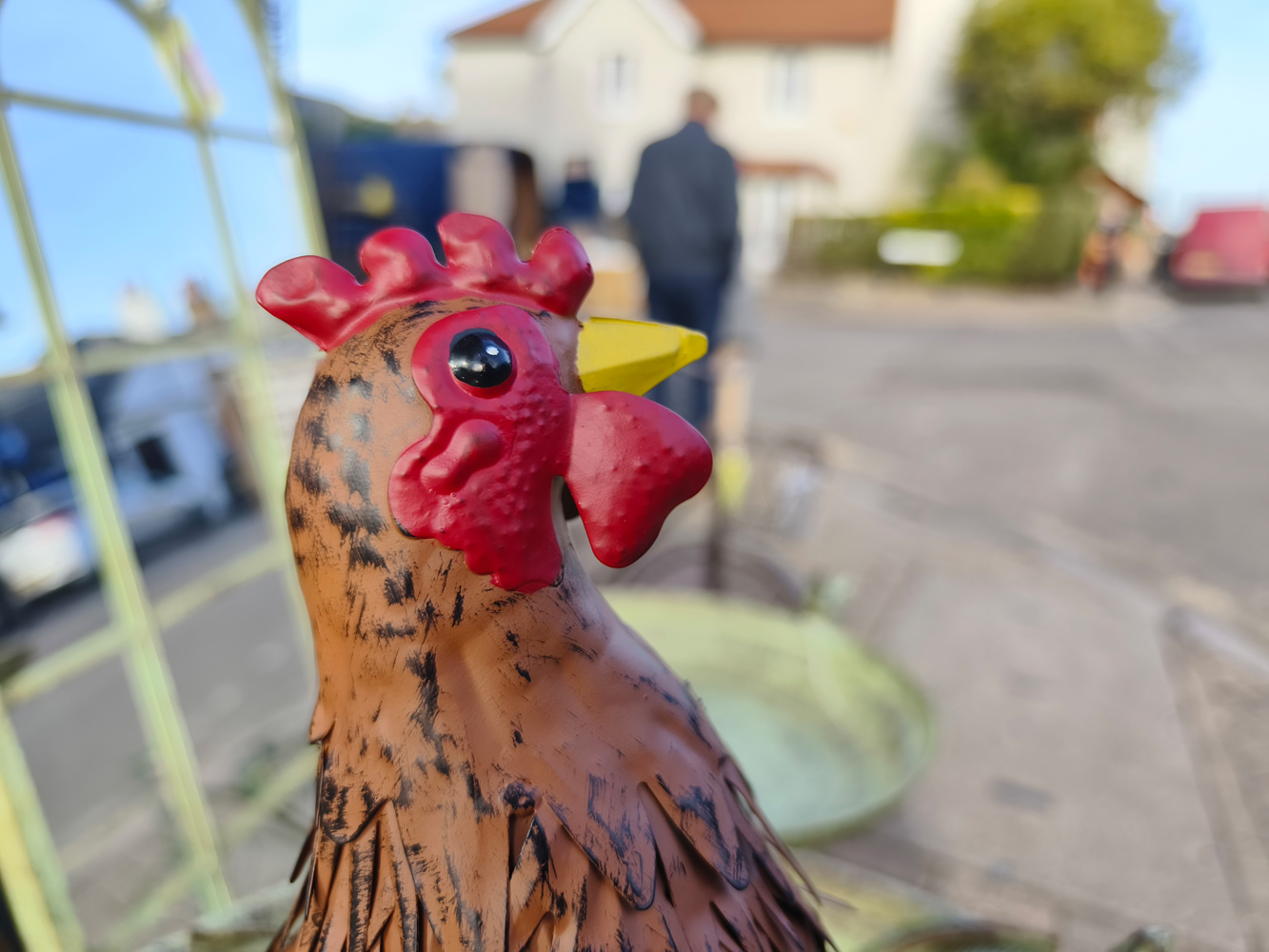 In general, daylight snaps are superbly detailed, with well preserved dynamic range and exposure that's almost always on point, without overly exaggerated HDR effects. The Zeiss natural colour mode produces more nuanced, true-to-life tones than big-name rivals like the Google Pixel 7 Pro or Samsung Galaxy S23 Ultra, which lean towards more punchy images, but usually delivers rich and impactful photos. Image noise is practically non-existent, but sharpening can be a little aggressive.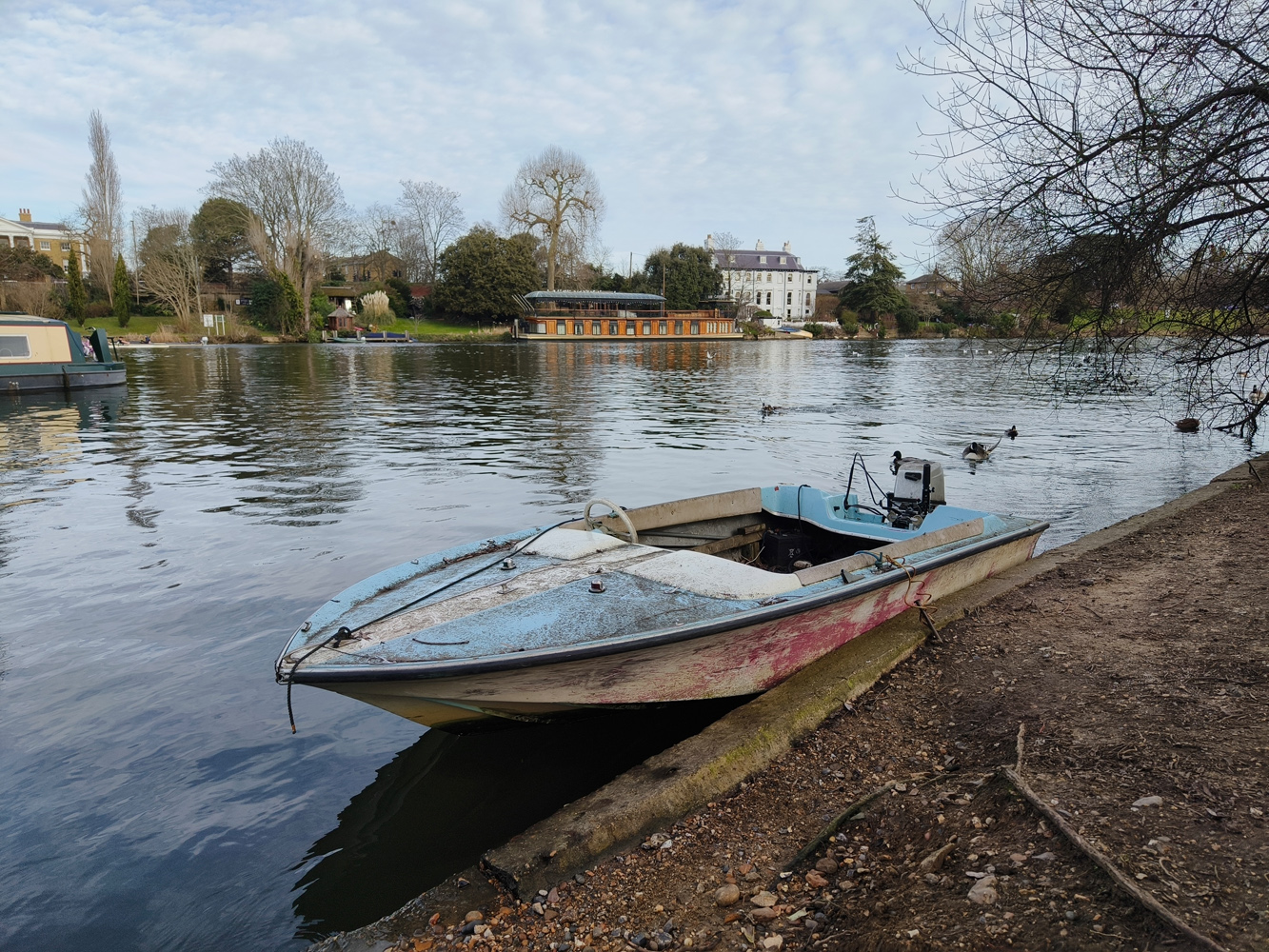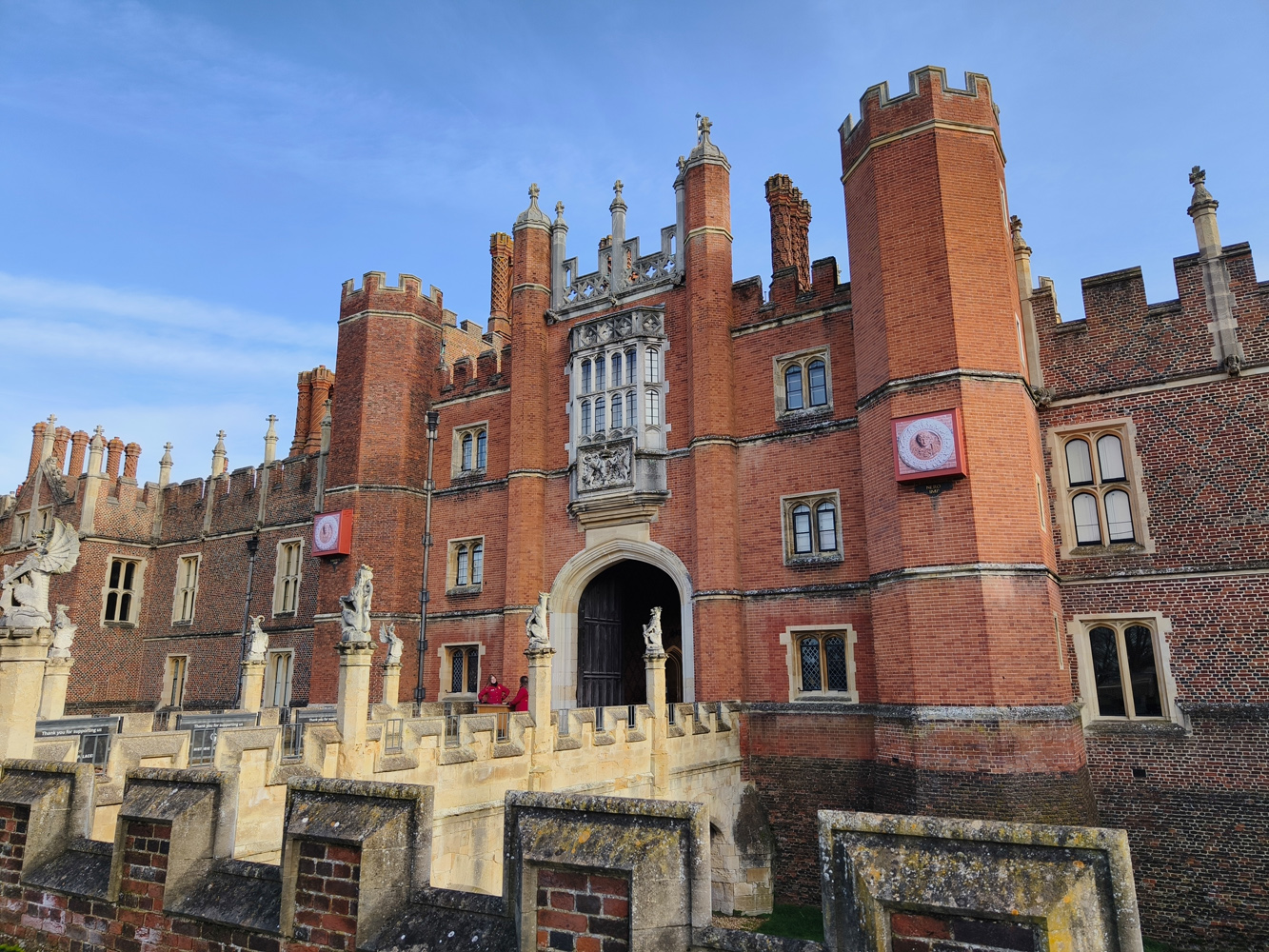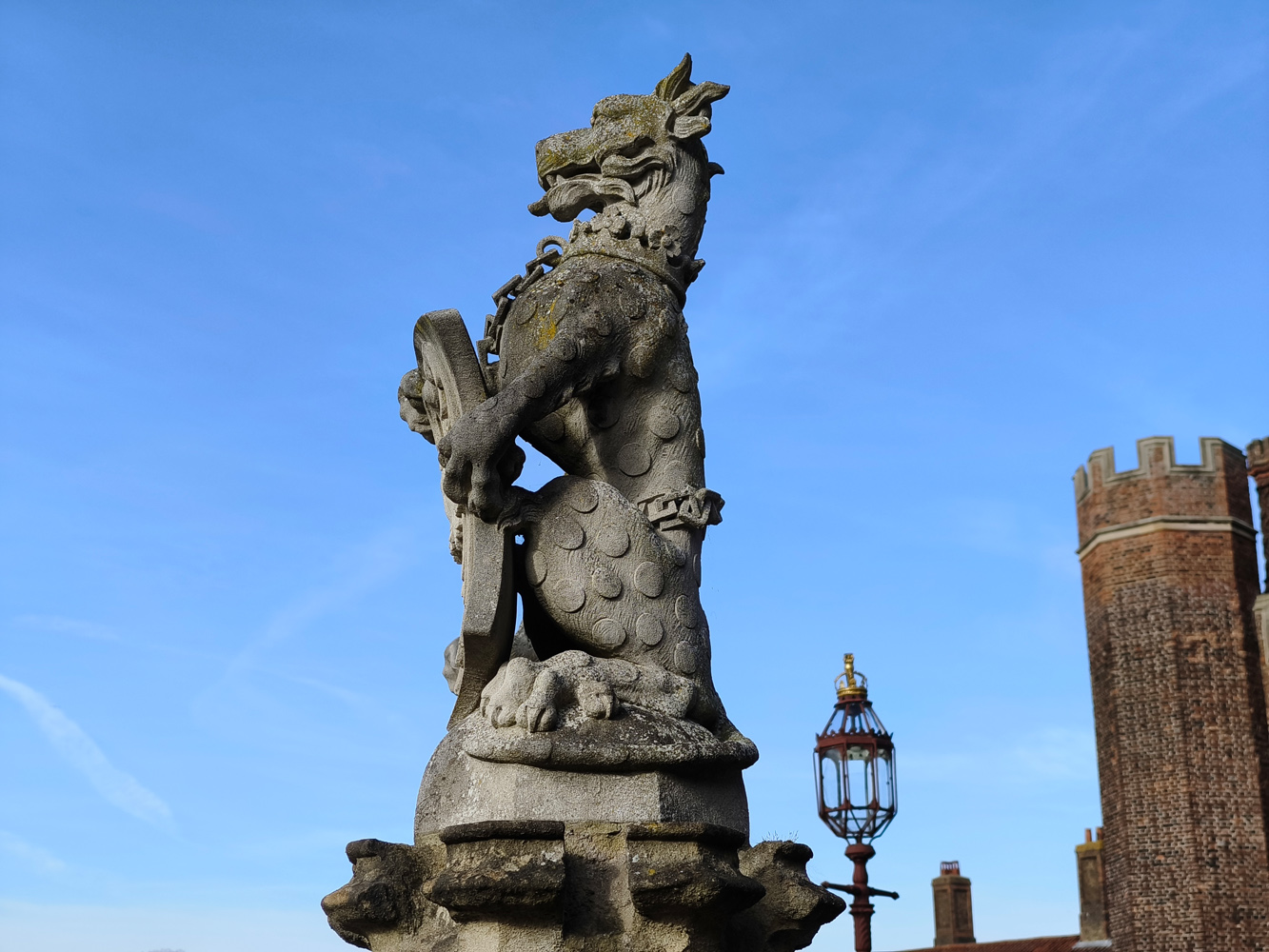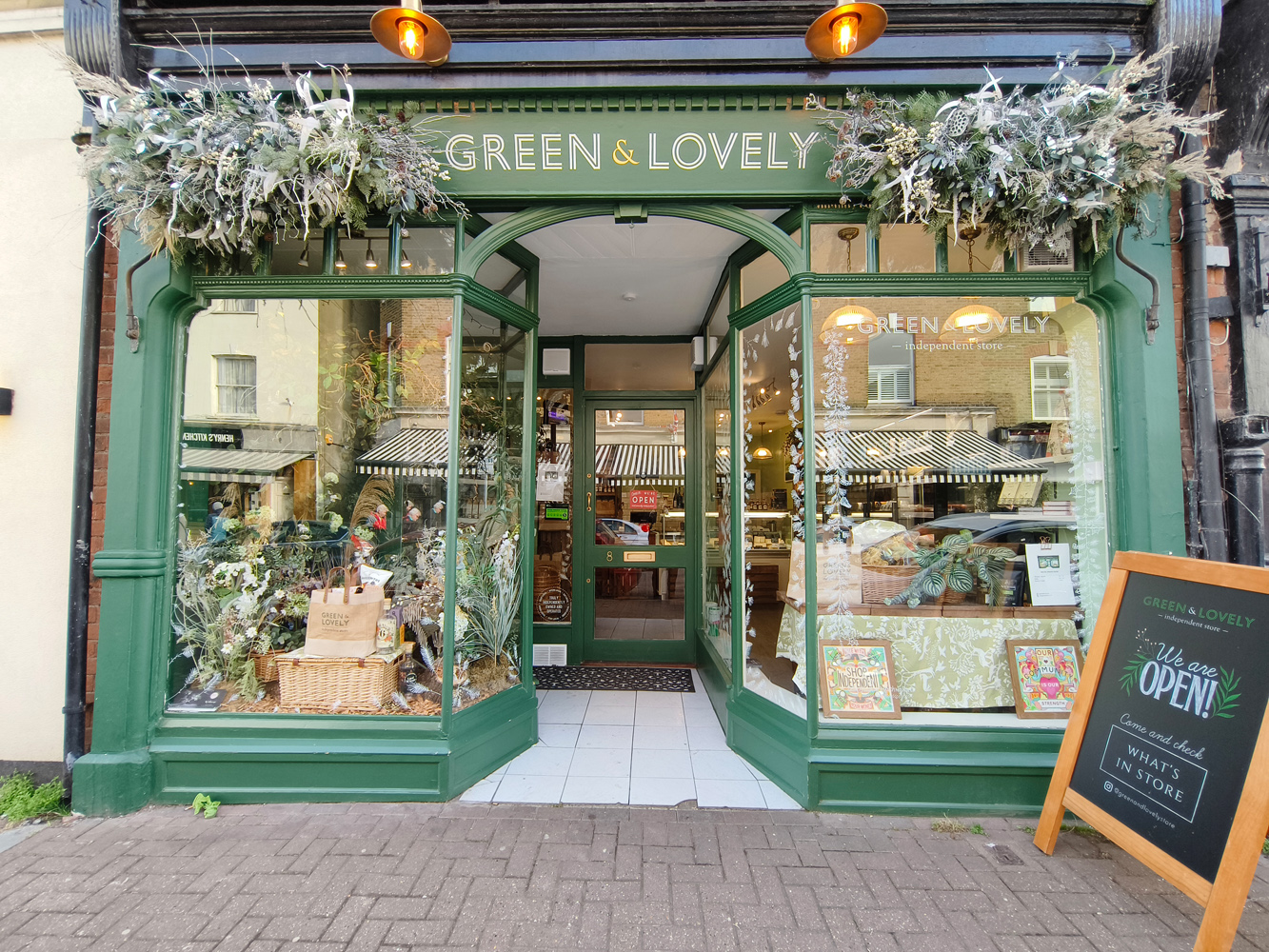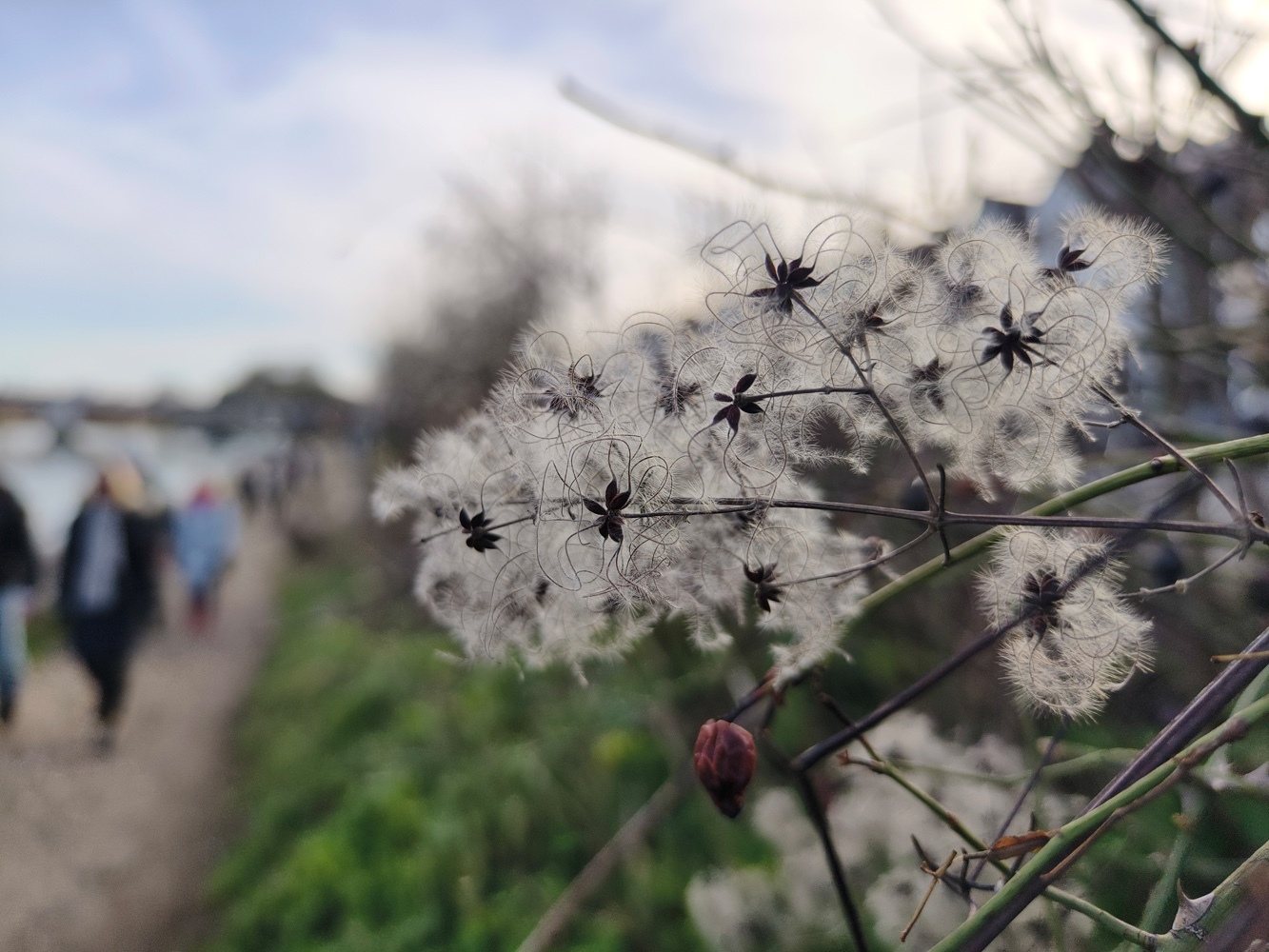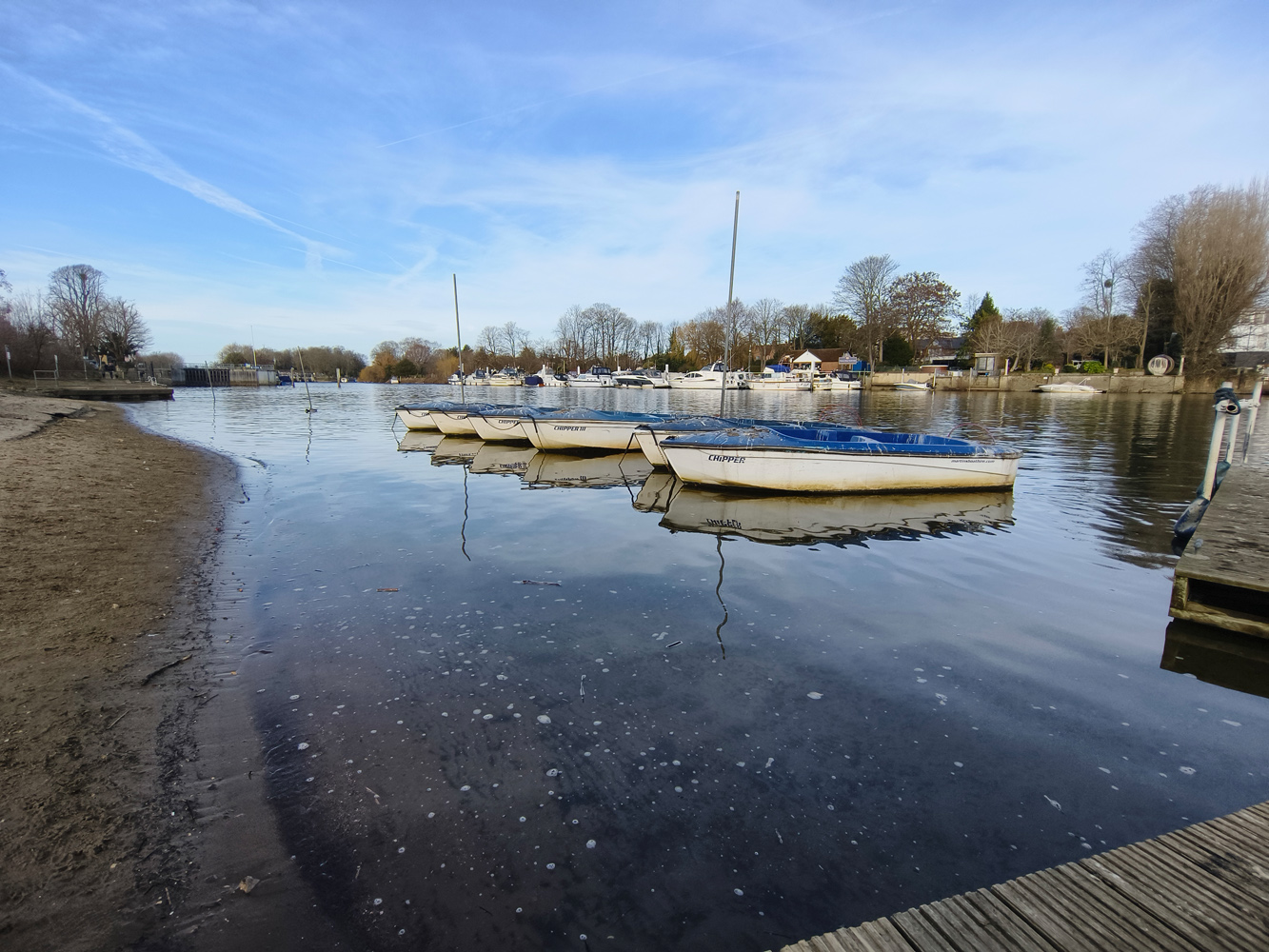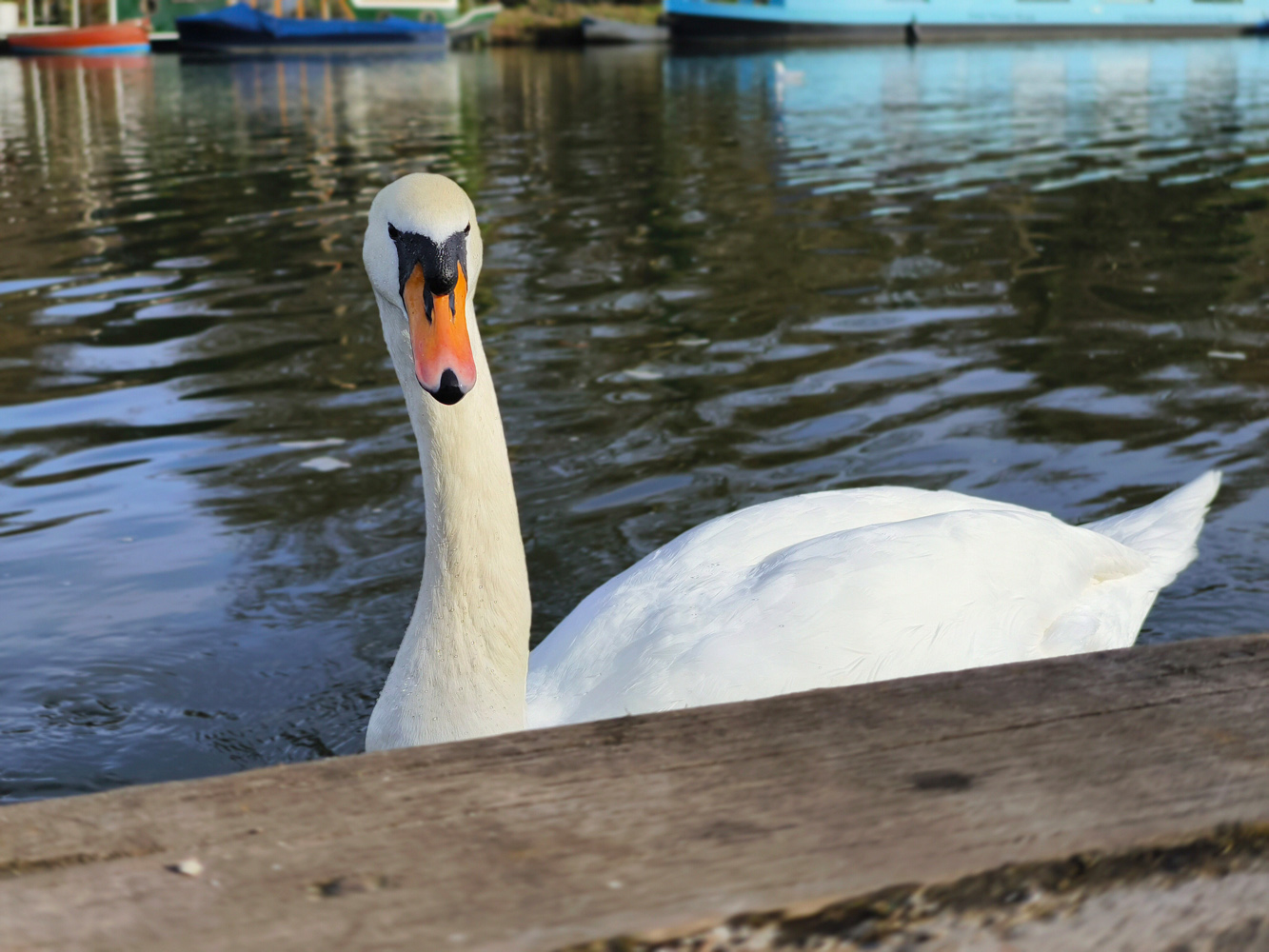 Low-light performance is comfortably among the best we've seen from a phone camera, even before you reach for the Night mode. Noise is kept to a minimum while preserving detail, and colours are convincing. There's even a handheld astrophotography mode that can take convincing shots of the moon.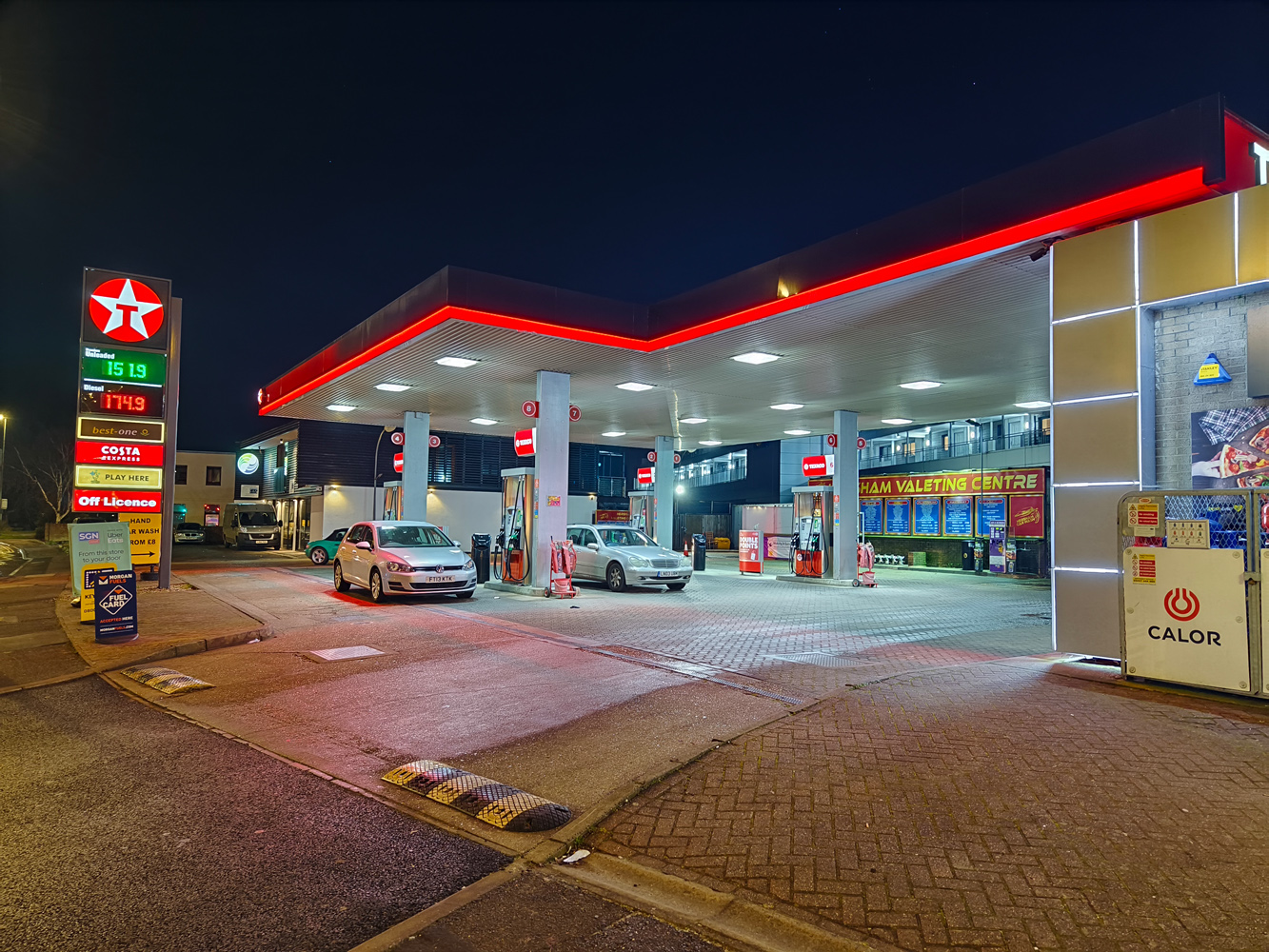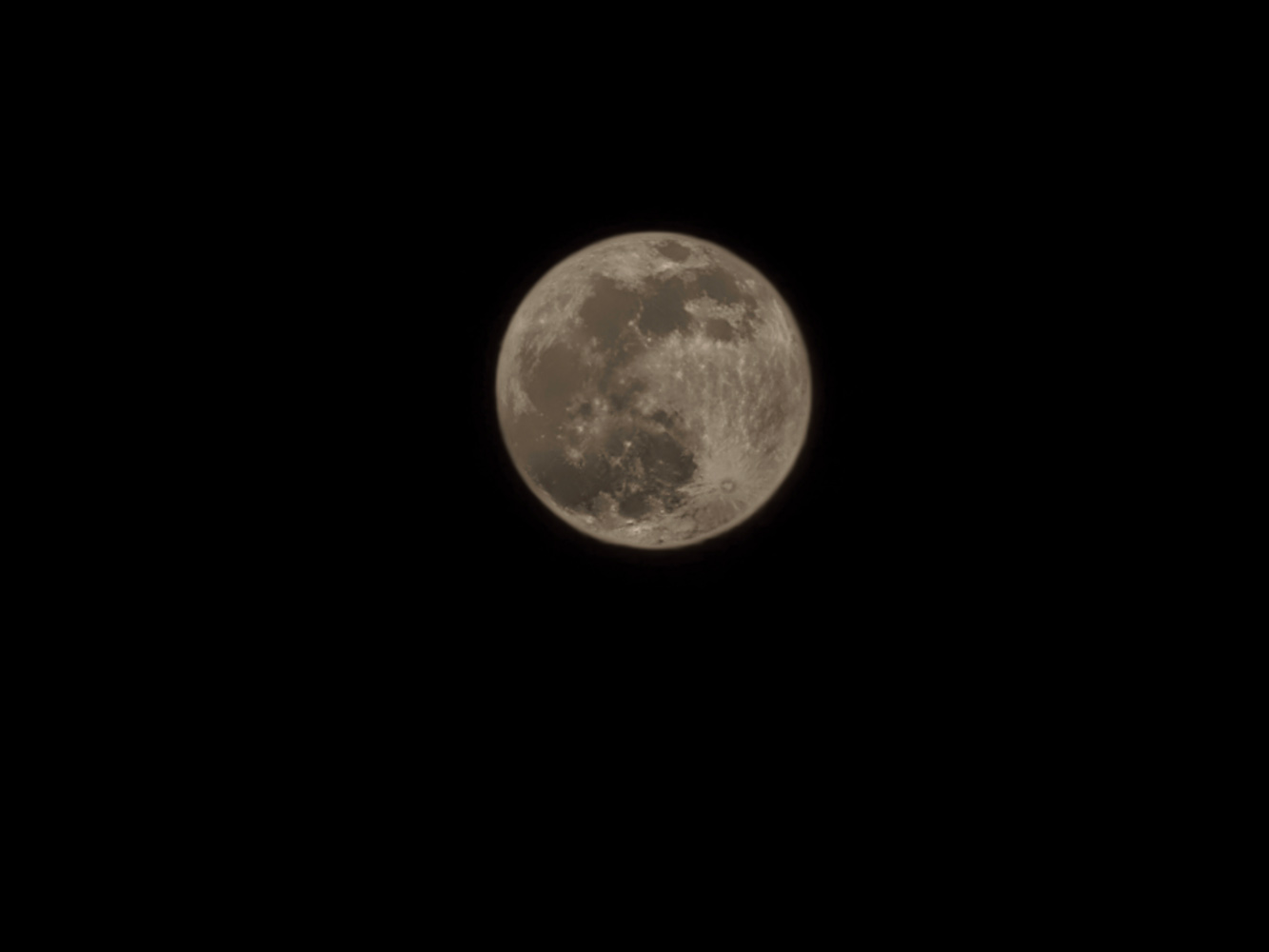 The main sensor is only one third of the story, of course: there's also a 12MP ultrawide and 50MP telephoto. The latter maxes out at 2x optical zoom, which is a step behind the more mainstream Samsung Galaxy S23, and there's no periscope zoom this time around – another cutback compared to last year's Vivo X80 Pro. It does offer up to 40x digital zoom, but you quickly see diminishing returns as you increase the magnification.
It otherwise a good match for the main sensor in terms of colour, contrast, exposure and overall detail. It can't compete for depth of field, but the Zeiss-assisted portrait mode does a decent enough job of compensating. Low-light performance is also consistent, if again a step behind the main sensor.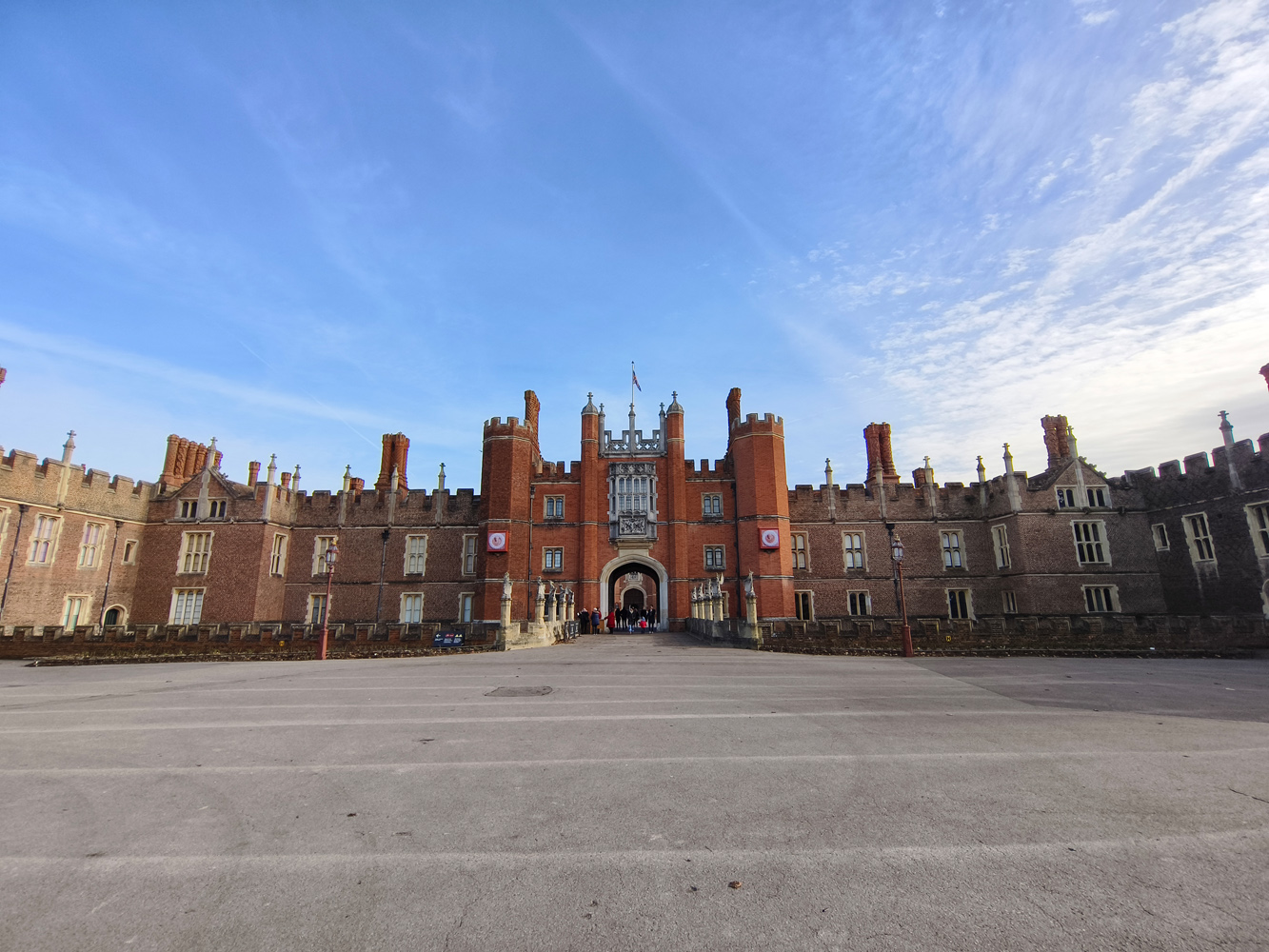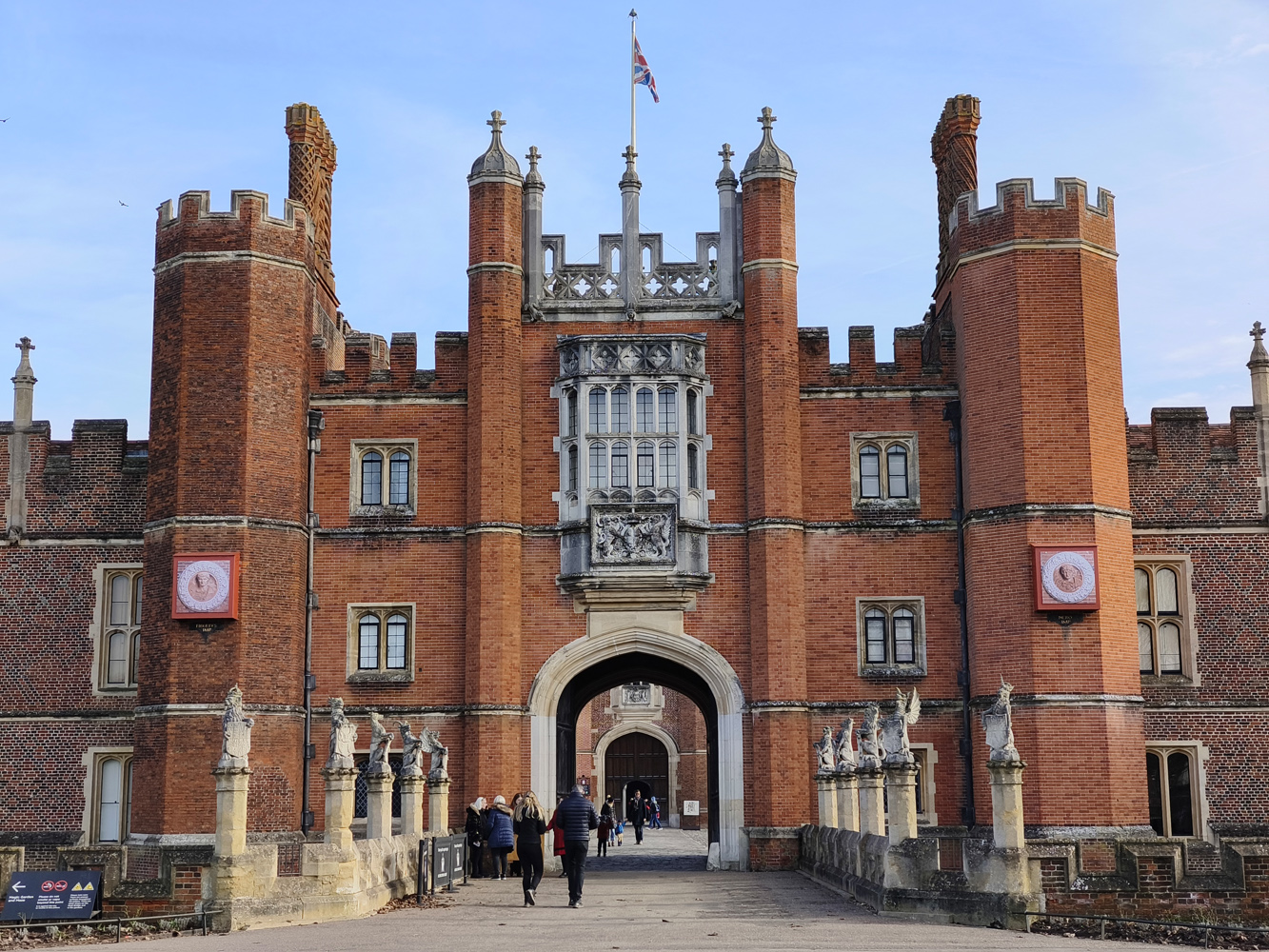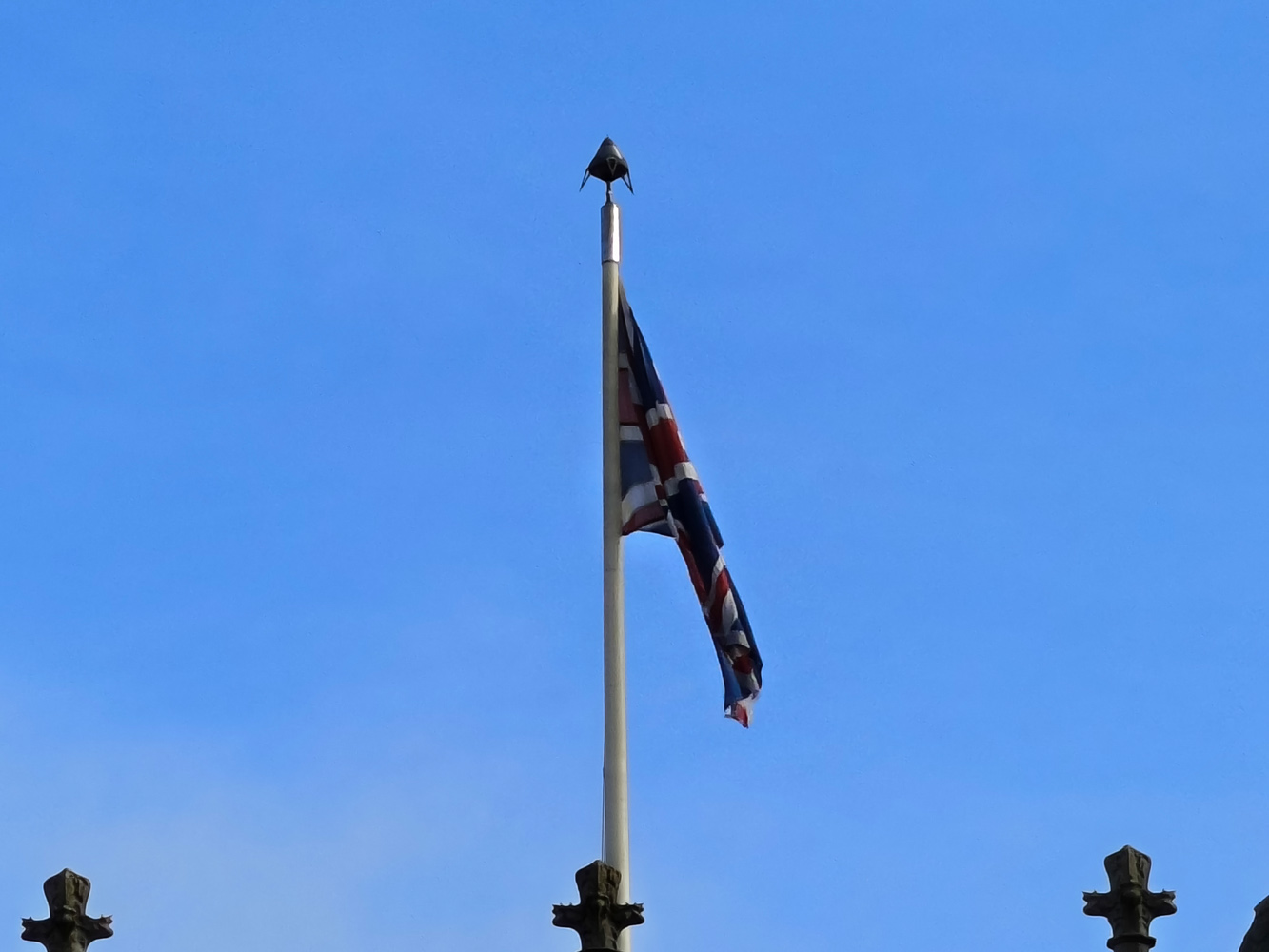 The 12MP Ultrawide is a noticeable step down from the main and zoom lenses in terms of visible detail, and it has a more limited dynamic range to boot. Colours are on par, though, so it's still handy for those expansive landscape shots where the main sensor simply can't fit it all in.
Vivo X90 Pro verdict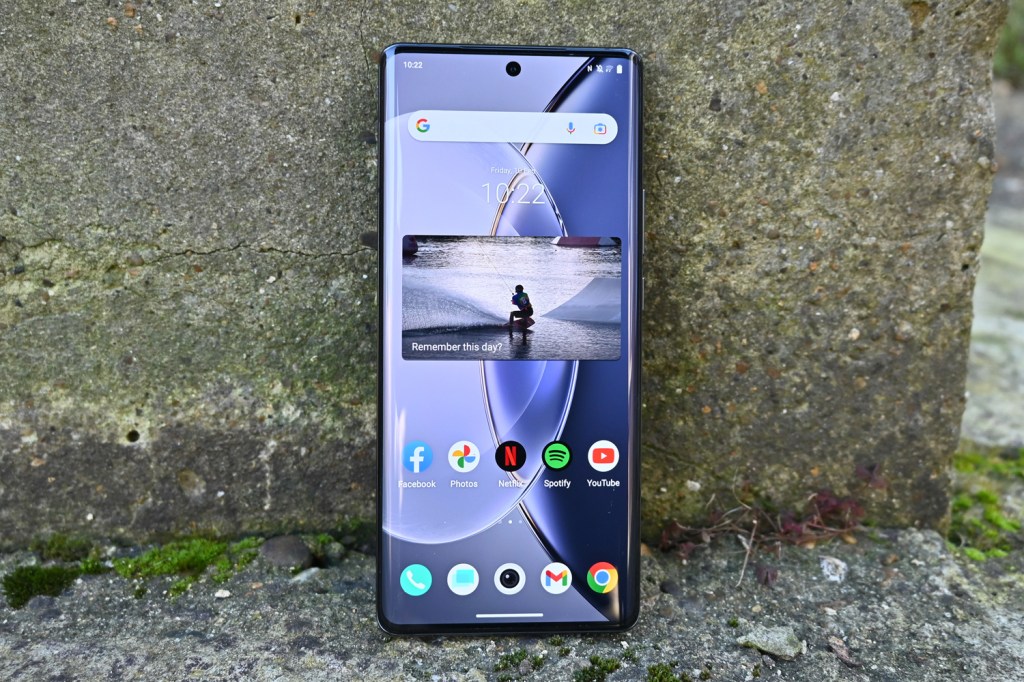 There's no denying the Vivo X90 Pro's main camera takes a stunning photo, with a natural depth of field that no portrait mode comes close to matching. It's a very capable phone elsewhere, too, with great battery life, rapid charging and high-end performance.
It does regress in a few places, though. The periscope zoom lens and gimbal stabilisation tech seen in its predecessor are absent here, and screen resolution has taken a hit. That 1-inch sensor goes a long way to making up for it, but means it's not quite as versatile as premium rivals from Samsung or Google.
According to Vivo the X90 Pro will make its way to Europe – we just don't know exactly when. The same was said about the X80 Pro last year, and that proved very tricky to find in the UK, so we're hoping things have improved for 2023. We only know Malaysian pricing, at 4,999 MYR (about £950), so it's going to command a premium figure once it gets to Blighty.
Still, if you prefer close-ups and bokeh blur to zoomed-in snaps, it'll be well worth tracking one down.
Stuff Says…
More camera cleverness from Vivo. The X90 Pro isn't the ultimate all-rounder, but its 1in main sensor does a few photography styles very well indeed.
Good Stuff
Astonishing camera quality
High-end performance
Long battery life and rapid charging
Bad Stuff
Funtouch OS has a lot of bloat
One or two spec regressions from the previous gen
Could be a challenge to get hold of one
Vivo X90 Pro technical specifications
Screen
6.78in, 2800×1260 AMOLED w/ 120Hz, HDR10+
CPU
MediaTek Dimensity 9200 octa-core
Memory
12GB RAM
Cameras
50.3MP, f/1.8 main w/ 1in sensor, dual pixel PDAF, laser AF, OIS, Zeiss optics +
50MP, f/1.6 telephoto w/ OIS, 2x optical zoom + 12MP, f/2.0 ultrawide rear
32MP, f/2.5 front
Storage
256GB on-board
Operating system
Android 13 w/ FunTouch OS 13
Battery
4870mAh w/ 120W wired, 50W wireless charging
Dimensions
164x75x9.3mm, 215g