Withings BPM Core hands-on review
Withings's blood pressure monitor can now also identify heart conditions.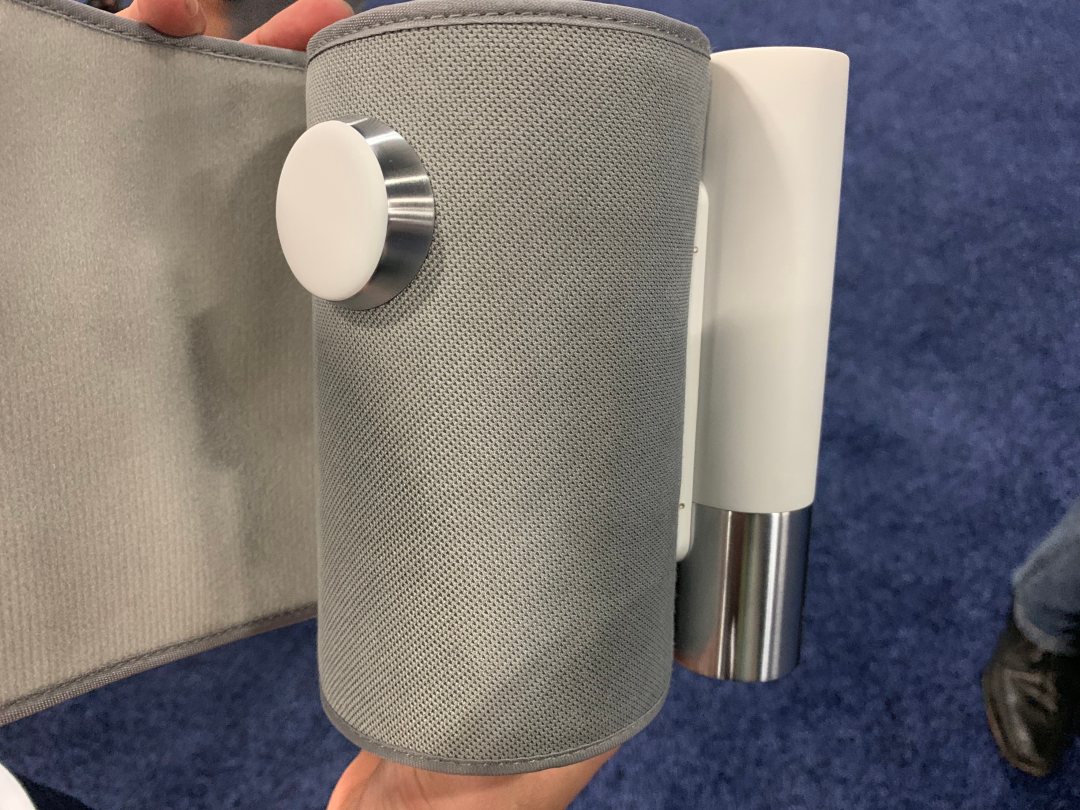 Withings already has one of our favourite blood pressure monitors available on the market today, but its new BPM Core looks like the total package. It'll still measure your blood pressure, but it will now also perform ECG monitoring, meaning it can spot potentially serious heart conditions before they occur.
While being able to keep a close eye on heart health and circulation is clearly the main draw, it also doesn't hurt that the BPM Core looks fantastic. It has a futuristic, somewhat friendly looking design, with a digital display so you can see what it's doing while it takes readings.
With so many ECG devices debuting at CES, including a $140 watch from Withings itself, is it still worth buying a dedicated device? We went hands-on at CES to find out.
Design: the Core difference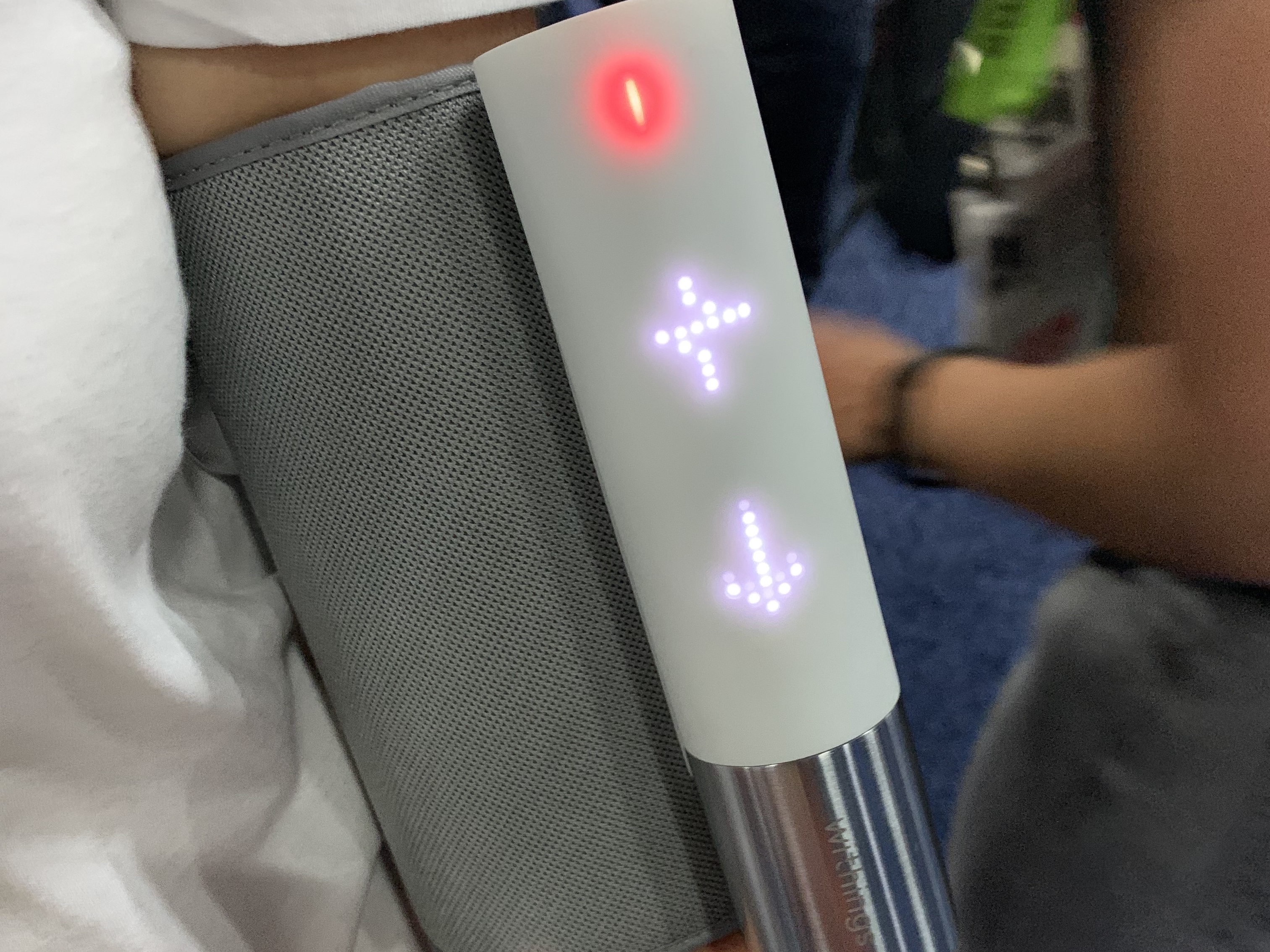 Withings has always made great looking fitness products, and the BPM Core is no different. Perhaps sending that heart readings can be a potentially scary thing for a lot of people, Withings has made its product as friendly and non-threatening as possible, with a soft grey material covering the arm strap and a clean white monitor that displays information as it's performing its functions. The main physical difference between the BPM Core and Withings' previous generation blood pressure monitors is the white circle that sits on the arm band and goes down by your side when taking a reading. This is a digital stethoscope, which listens to your heart and watches out for valvular heart disease. This means you need to hold your bicep down to the side of your body when taking a reading, so it can also listen in on your heart.
Features: More than before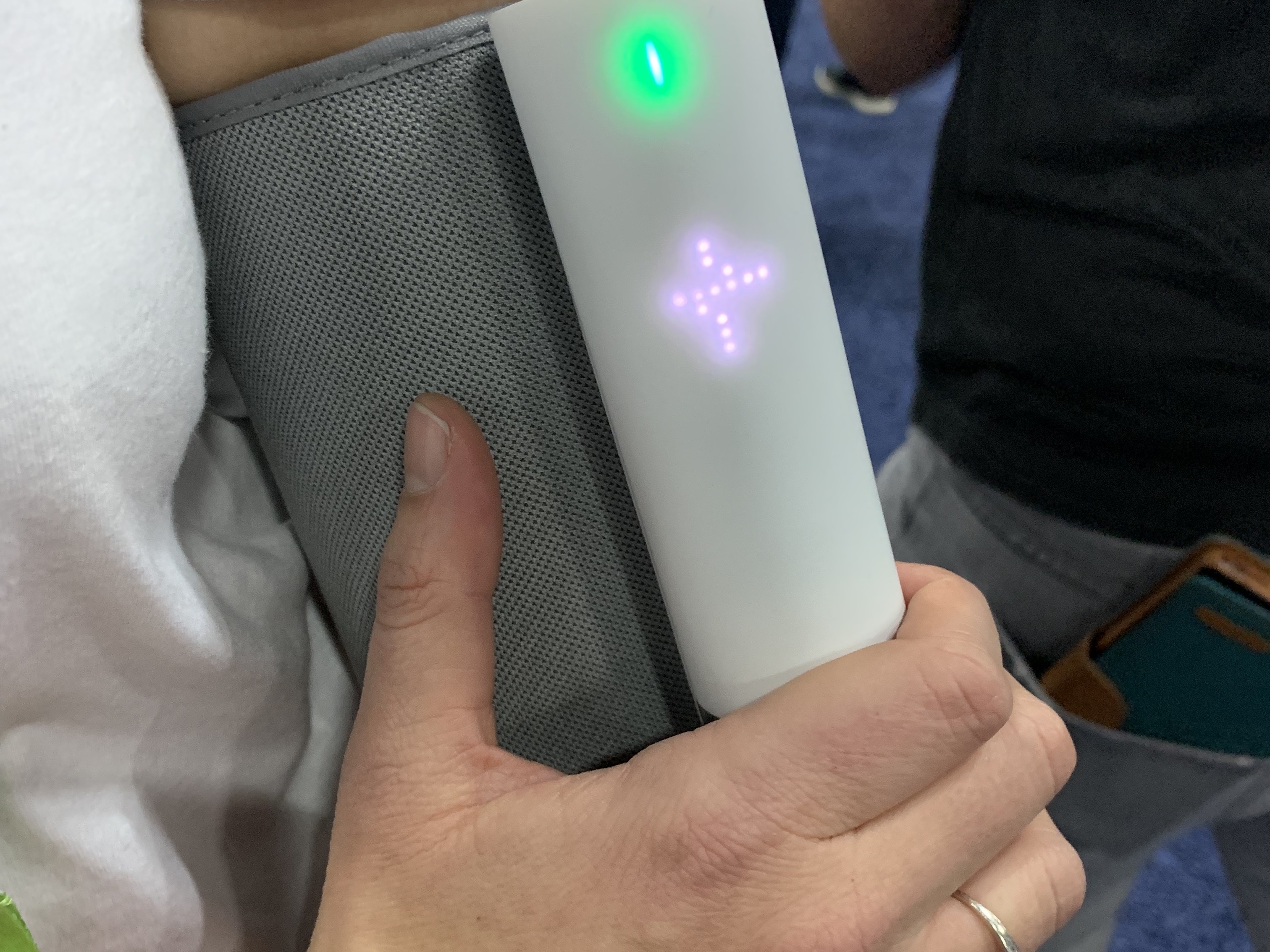 Withings' current blood pressure monitor retails for $99, while the BPM Core will release in Q2 2019 for $250. So what makes it worth the extra cash? Well, it's packed with more technology that will give you a fuller picture of your heart health in addition to the existing blood pressure readouts. It all feeds into the same existing app, but it will give your doctor more useful information when you have your next check-up. The blood pressure monitor part of the equation remains the same — the armband inflates, takes a reading, and sends it to Withings either via WiFi or via Bluetooth to the app on your device. Withings says that 40 per cent of adults over 25 suffer from high blood pressure, so it could help those people understand where they're at, and take preventative measures to address it. The new technology in the BPM Core, though, comes in the form of an electrocardiogram and digital stethoscope. The BPM Core has two electrodes for what Withings calls medical-grade ECG functionality. One of them is in the cuff, and the other is in the steel tube that you hold when you're taking a measurement. As a result, the device can spot irregular or fast heartbeats that could lead to atrial fibrillation. As mentioned before, the stethoscope will keep an eye on valvular heart disease. Withings says the BPM Core is the first blood pressure monitor that will detect VHD risk.
Withings BPM Core initial verdict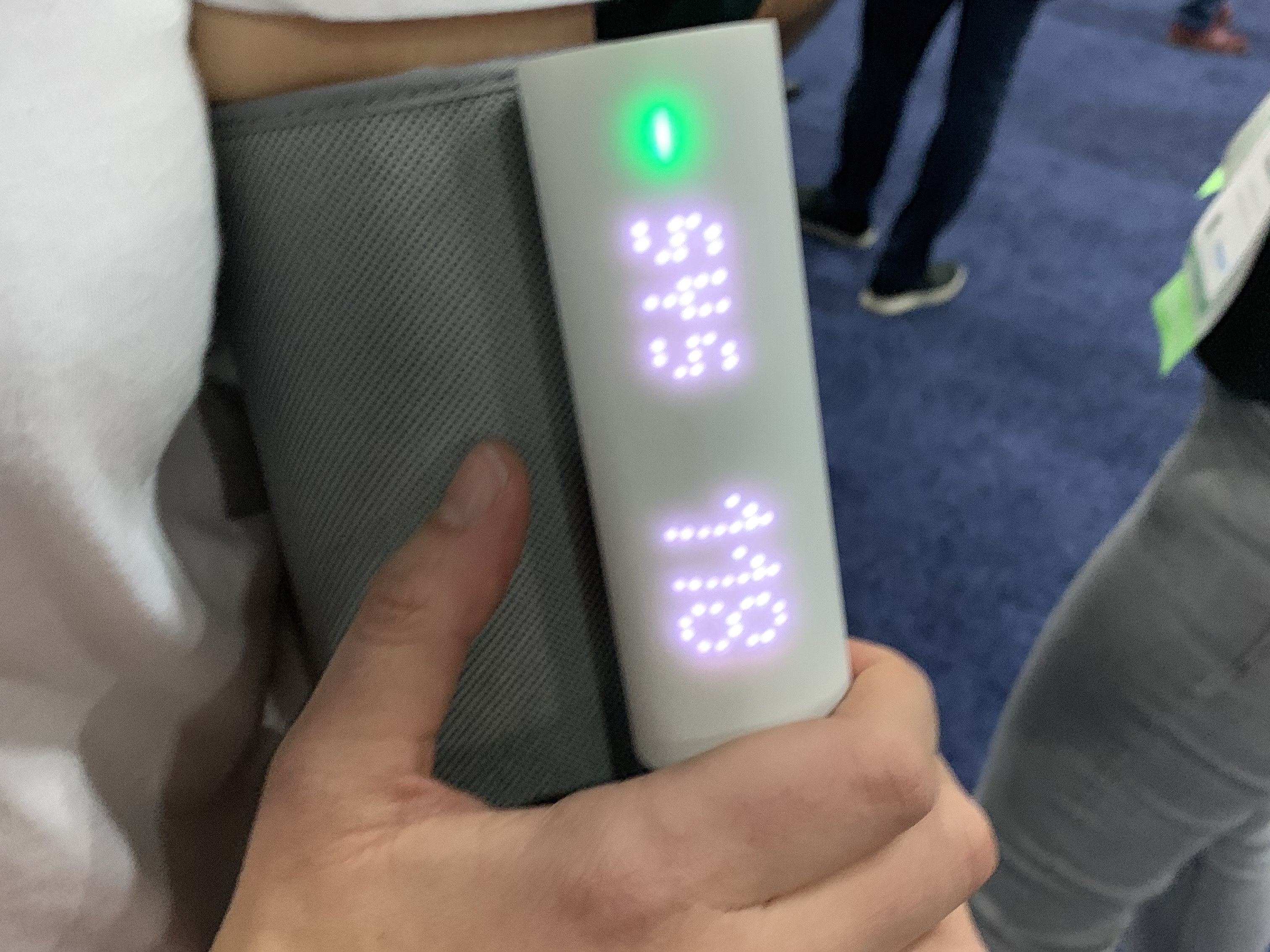 We loved the BPM Core, and for those who want to keep a really close eye on their overall heart health, it looks like it's the product to beat. It will launch in Q2 2019 and cost $250.