Meet the latest innovative Samsung Galaxy Z Flip 5 and Fold 5 Cases from Spigen
Keep your new foldable looking fab with one of these top cases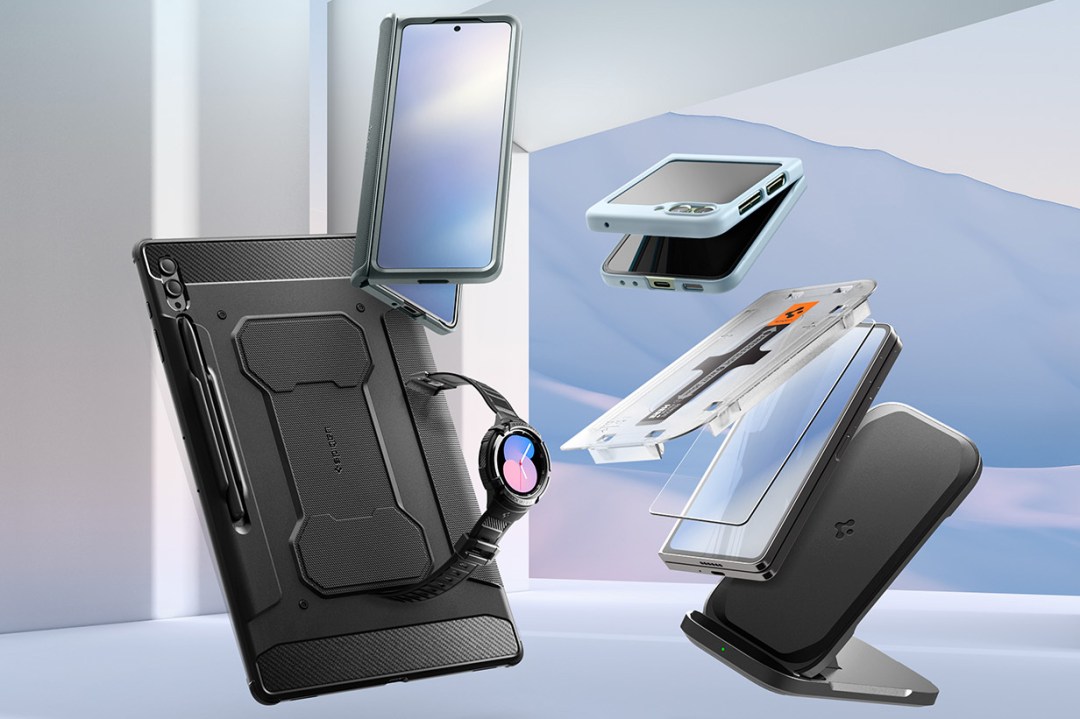 The Samsung Galaxy Z Fold 5 and Flip 5 live comfortably at the cutting edge of mobile phone tech. 
If you want big-screen entertainment, pick the Samsung Galaxy Z Fold 5. It opens to reveal a massive tablet-like 7.6-inch display.  Alternatively, the Samsung Galaxy Z Flip 5 might just be the most fashionable phone out there. You get the retro kitsch of a clamshell, reborn for 2023 and beyond.  What brings them together? You sure as hell want to protect either. They don't come cheap, and with more displays, more glass, and more cameras than the norm, there's also more to go wrong. Spigen is one of our go-to recommendations for phone buyers who need that protection. 
Not only are its designs good-looking, Spigen is part of the Samsung Mobile Accessory Partnership Program. This means all its cases are precision moulded using official phone schematics. They fit just as well as Samsung's own gear. 
Which should you buy? First up, we have a couple of recommendations for the Samsung Galaxy Z Fold 5. 
Spigen Slim Armor Pro: A classic and innovative case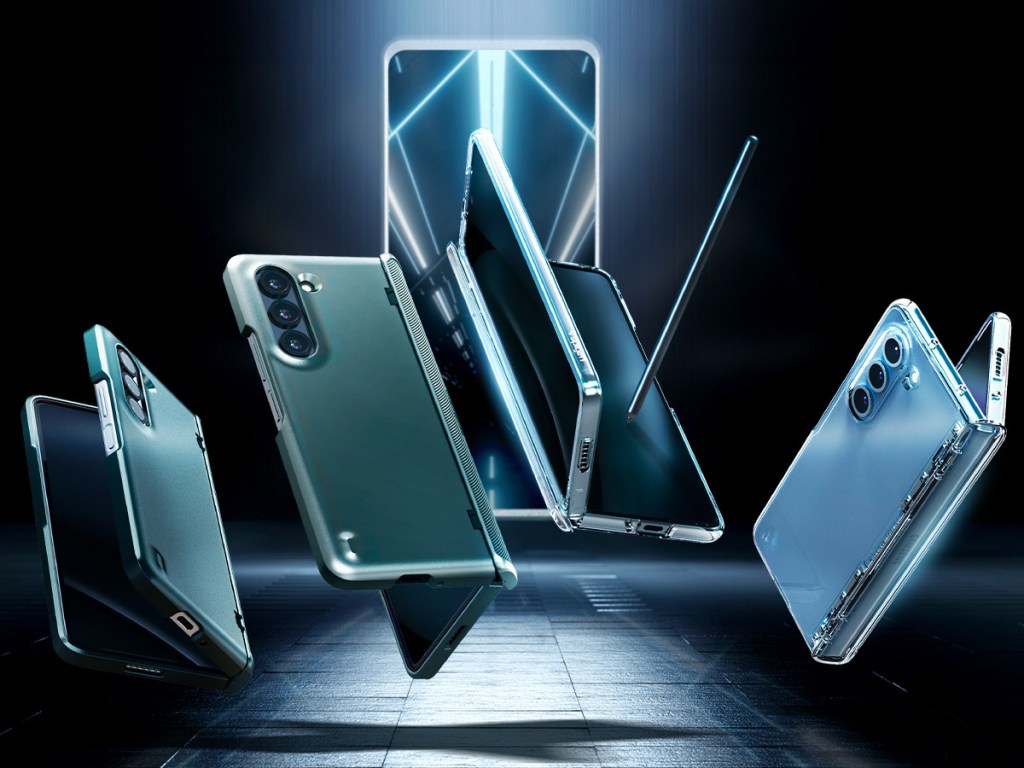 The Spigen Slim Armor Pro is a great example of a foldable case done right. It is a two-part case design that fully protects the hinge while allowing free-flowing, unimpeded movement of the mechanism. 
It's also slimline, while providing serious protection. All corners of the Slim Armor Pro use Spigen's Air Cushion tech to soak up the force or any drops or bumps. There's a layer of Impact Foam inside too, for invisible cushioning. 
A raised lip protects the outer display and cameras from scratches when you lay your Galaxy Z Fold 5 down on a table. You're sorted for all eventualities.
This case comes in three finishes, but our pick of the bunch is the fetching Abyss Green. It's sophisticated, perhaps even a touch moody, but has the style flair missing from the average plain black case. The Spigen Slim Armor Pro for Fold 5 is also available in Sierra Blue and classic Black. 
Thin Fit Pro Clear: Invisible protection
If you'd prefer to mess with the look of your Samsung Galaxy Z Fold 5 as little as possible, go for the Spigen Thin Fit Pro Clear instead.
This is, you guessed it, a totally transparent case with a super-slim profile, so as not to distract from the look of your pride and joy. And yet it still delivers complete protection, with a hinge cover and raised bezel for the camera and display, just like the Slim Armor Pro.
The case itself is made of hard polycarbonate, to let it avoid scratches and scuffs over the weeks and months of use.
Spigen Air Skin: Festival of colour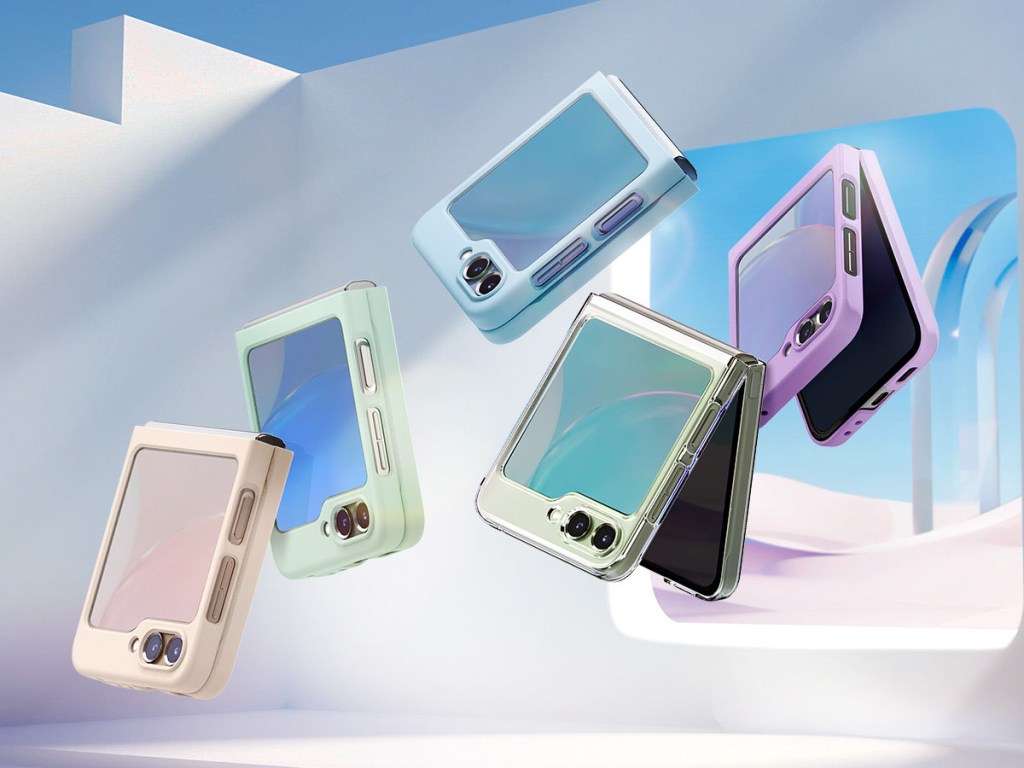 More of a Samsung Galaxy Z Fold Flip 5 fan? We get you. For our money, this is the most "fun" phone in the Samsung 2023 line-up, so let's pair it with a case to match. 
The Spigen Air Skin for Galaxy Z Flip 5 matches the phone's exuberant energy with a stack of punchy colours. Apple Mint, Rose Purple, Mute Blue, and Pearled Ivory are on hand for folks happy to embrace a little colour. Or there's the Glitter version, which has sparkly bits suspended in its clear plastic case material. 
Or, sure, there are totally transparent and plain black Air Skin cases for Galaxy Z Flip 5 if you prefer a more laid-back look. 
No matter the style you pick, this case barely affects the contours of your phone as it's just 1.1mm thick. The case is tough polycarbonate with a special urethane coating to avoid discolouration, which can happen in less well-designed cases after exposure to too much sun, moisture, or heat.
Protection for the whole family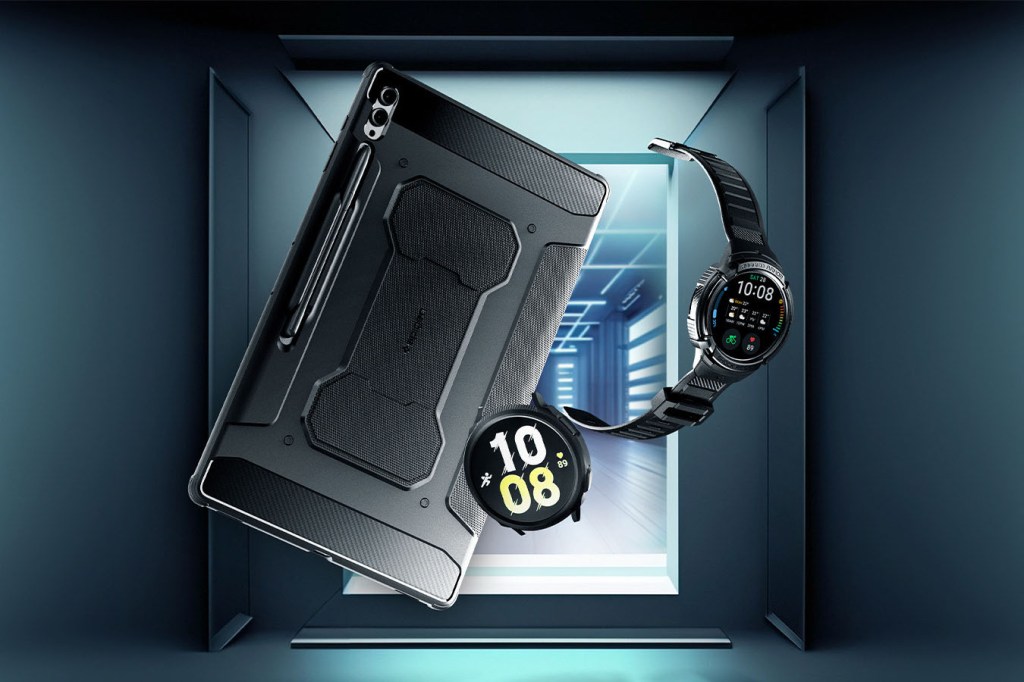 Spigen's accessories and cases for Samsung devices don't end at phones either. There's the Spigen Rugged Armor Pro for the new Galaxy Tab S9 tablet, for example. 
As well as delivering the Air Cushion protection of Spigen's tough phone cases, this one has an integrated kickstand. That's particularly handy for Samsung's tablets, as they make fantastic drawing tools when used with an S-Pen stylus. 
There's even a Rugged Armor Pro for the Samsung Galaxy Watch 6. This engulfs the entire smartwatch and adds a raised border around the display glass. It replaces the strap too, for a whole new look and feel for the watch. 
However, it doesn't block any of the features, including body composition and the ECG heart health monitor. 
Or how about something a little more subtle? The Liquid Air case for Samsung Galaxy Watch 6 doesn't end up replacing the strap and is instead a little flexible thermoplastic polyurethane housing that slips over the main body of the watch. It protects the casing from scratches and other damage, without altering the feel of wearing the wearable. 
Spigen Screen Protector and Wireless Charger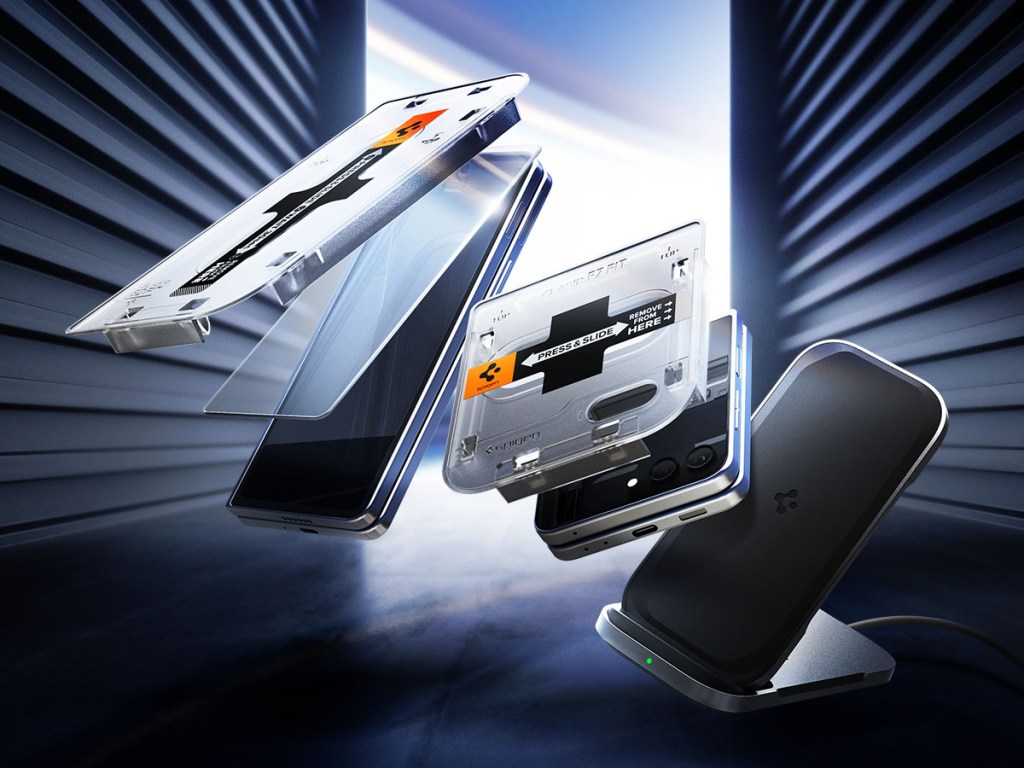 Screen protectors: Front Screen Armor
Don't forget the front of your phone when tooling-up your latest Android buddy either. Spigen makes Glas.tR EZ Fit screen protectors precision designed for the latest Fold and Flip mobiles.
These aren't your average screen protectors, the kind that come on some phones straight out of the factory. They are made of 9H hardness tempered glass, for a level of scratch resistance similar to that of the phone's own display glass.
The top surface is oleophobic, to avoid those fingerprint smudges, and the edge-to-edge design also helps avoid that irritating lifting at the corners that can affect some cheap screen protectors.
ArcField Flex Wireless Charger
Spigen isn't all about protection and giving your mobile devices a new look or feel either. Take the ArcField Flex Wireless Charger — With 'Designed for Samsung' certification, it is a suitable wireless charger for the new Galaxy Z Fold 5 and Flip 5. It performs 'Super Fast Wireless Charging (Max 15W) for Samsung' to charge faster than other wireless chargers. Also, the large wireless charging surface area means you can charge either of Samsung's latest sitting horizontally or vertically.