Samsung Galaxy S24 specs, info and release date: everything we know
What to expect from the next-gen Galaxy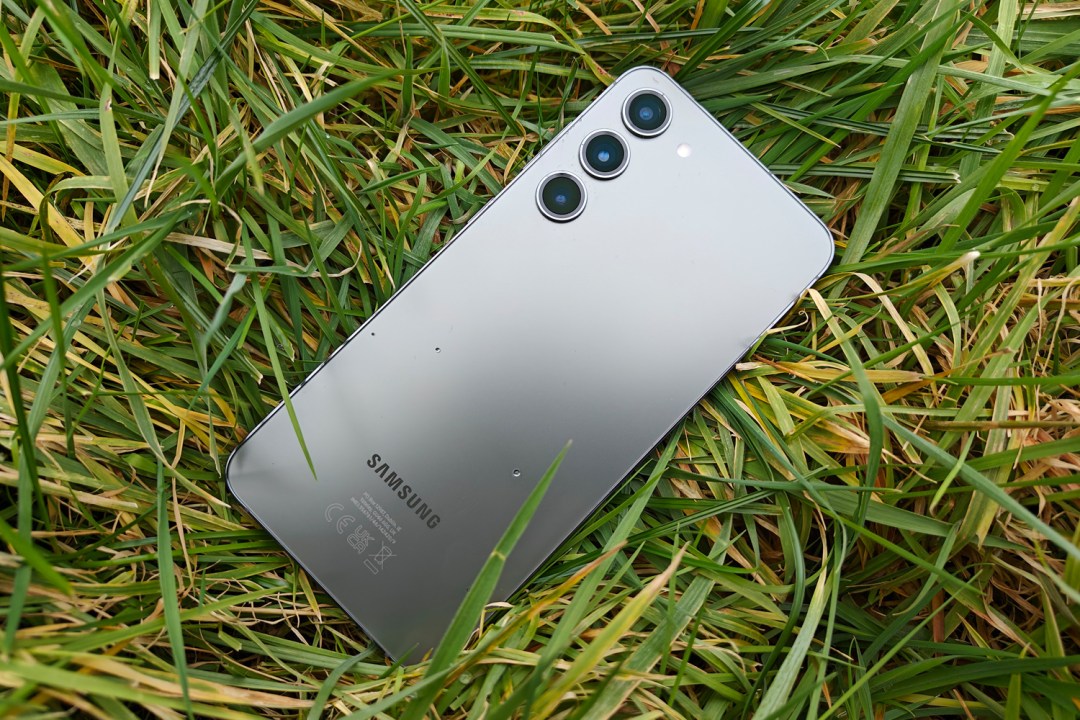 Samsung has long cemented its place at the top tier of the Android phone world. The Galaxy S23 Ultra in particular is our pick for one of the best smartphones on sale right now, and its two smaller siblings are also rather tasty. But when it comes to tech, newer is always more exciting. So, it's time to turn our attention towards the Galaxy S24 series.
The next generation of Galaxy phones are still a long way off. But that won't stop the rumour mill from giving us a few sneak peeks at what to expect when they finally arrive. Here's everything expected from the Galaxy S24, plus a wish list of features we'd love to see make the cut.
Samsung Galaxy S24 expected release date
Let's face it, Samsung would be mad not to launch a Galaxy S24 series. The S23 trio are currently some of the best-selling phones worldwide that don't have an Apple logo on them, and a successor series would surely do similar business. The S24 name seems a safe bet, seeing how Samsung only changed its naming conventions in 2020 after a decade of phones using single digits.
Each model now reflects the year it went on sale (the S23 having been released in 2023), so a 2024 release for the Galaxy S24 makes sense. As for when, exactly? January or February are the most likely candidates. Look at previous Galaxy phone launches and you'll see why:
Galaxy S23: launched 1st February 2023
Galaxy S22: launched 25th February 2022
Galaxy S21: launched 29th January 2021
You've got to go as far back as 2017 for the last time Samsung picked a different month, when the Galaxy S8 arrived in March. These events used to be timed to coincide with the Mobile World Congress trade show. But now Samsung prefers to go it alone – partly so it doesn't have to share the news cycle with a bunch of new phones from other manufacturers.
New rumours suggest the S24 series may launch earlier in January than expected. Korean site ET News reports Samsung has asked suppliers to start mass production in November, a month earlier than when Galaxy S23 production started; that phone debuted on the 1st of February, so there would certainly be devices in place for an early reveal.
There's currently no rumours of pricing, and given the recent global cost of living increases, it could be months before we hear anything concrete. As a reminder, the Galaxy S23 arrived at £849/$800, the S23+ at £1049/$1000, and the S23 Ultra at £1249/$1199.
Samsung Galaxy S24 hardware & design rumours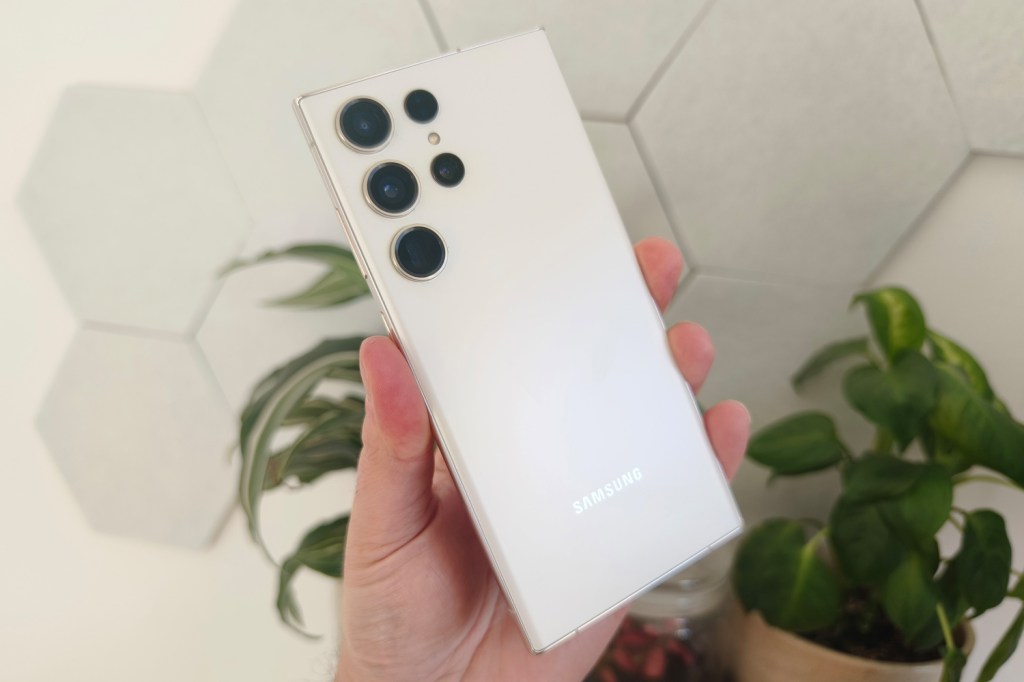 The big question around the S24 series is currently just how many models Samsung will launch. An S24 Ultra flagship is almost guaranteed, as is a standard S24. An S24+ might not make the grade, according to early rumours shared by Korean outlet The Elec. Other leakers have since shot down the suggestion, but it would make sense. The Plus model is typically the weakest seller of each generation, and price rises have made the Galaxy S23+ much less appealing than previous years.
The most up-to-date info comes from SamMobile, which suggests three models are indeed on the cards, as indicated by the internal codename being used for the S24 Ultra: "Muse3". That implies Muse1 is the S24, and Muse2 is the S24+.
However, many models eventually arrive, we're expecting the design to stay largely the same. The S23 and S23+ saw a design shift that brought them more in line with the S23 Ultra, ditching the rear camera bump in favour of bare lenses and offering a similar selection of colours. Samsung seems to be following Apple's lead in keeping its hardware styling consistent across multiple generations. And until we see any leaks to suggest otherwise, we're expecting that to stay true for 2024.
On the hardware front, it's unclear whether Samsung will stick with Qualcomm Snapdragon CPUs for all of its models, or go back to a split strategy with certain territories getting Exynos-powered devices. Snapdragon-equipped phones have consistently been more powerful and had longer battery life than their Exynos equivalents, so we're hoping Samsung doesn't return to its old ways.
When the S23 series was revealed, the two firms said they had a "multi-year agreement" to use Snapdragon chips in Galaxy S flagship phones. But Korean outlet The Maeil reported that Exynos was back on the cards in "a limited capacity". We'll just have to wait to see how limited. Geekbench scores showing an S24+ running a Snapdragon 8 Gen 3 were tantalising, but that doesn't match Qualcomm's usual two-model lifespan between major generational upgrades.
A more recent leak reports that Samsung will indeed go back to the Snapdragon/Exynos split. Leaker Yogesh Brar, with a reliable track recorded, tweeted that the S24 Ultra will come with both Snapdragon 8 Gen 3 and Exynos 2400 models. SamMobile previously speculated that only the base-model would offer the Exynos chipset, but it looks like this will be offered across the range.
The base Galaxy S24 may step up to 12GB of RAM and 256GB of storage, eliminating the old entry-level tier of 8GB/128GB. That would seemingly line up with the recent Galaxy Z Flip 5, which also ditched its 128GB tier, although it did keep memory at 8GB. Reportedly, the increase won't also come with a price hike, but it may also be limited to certain territories rather than see a global rollout. As far as the device's power goes, it looks like the S24 Ultra will come with a 5000mAh battery that supports 45W charging.
The biggest hardware upgrades will almost certainly be on the camera side. The Galaxy S23 Ultra debuted a new 200MP main camera, but the S23 and S23+ reused sensors seen in the previous generation – something Samsung will need to address for 2024 to make sure its phones aren't bested by rivals with higher pixel counts or larger sensors.
At one point, we heard rumours that the S23 Ultra would drop down from four cameras to three, ditching its 3x optical lens for a periscope with 3-10x variable zoom. Whispers from leaker Ice Universe, claimed the S24 Ultra will ditch its 10MP telephoto sensor for a much more detailed 50MP unit. It will reportedly stick to a 3x zoom, rather than a variable unit, but the higher pixel count should let it digitally crop into each shot while maintaining good clarity.
But those claims have since been backtracked, and new sources have revealed fresh information. Yogesh Brar also spoke about the S24 Ulta's cameras in his Twitter leak. The flagship model will reportedly pack a 200MP main snapper, 12MP ultrawide, 50MP telephoto, and 10MP periscope lens. It seems that the premium S24 model will stick to four cameras, at least. The selfie snapper is reportedly a 12MP camera as well, for any fans
Samsung Galaxy S24 feature wish list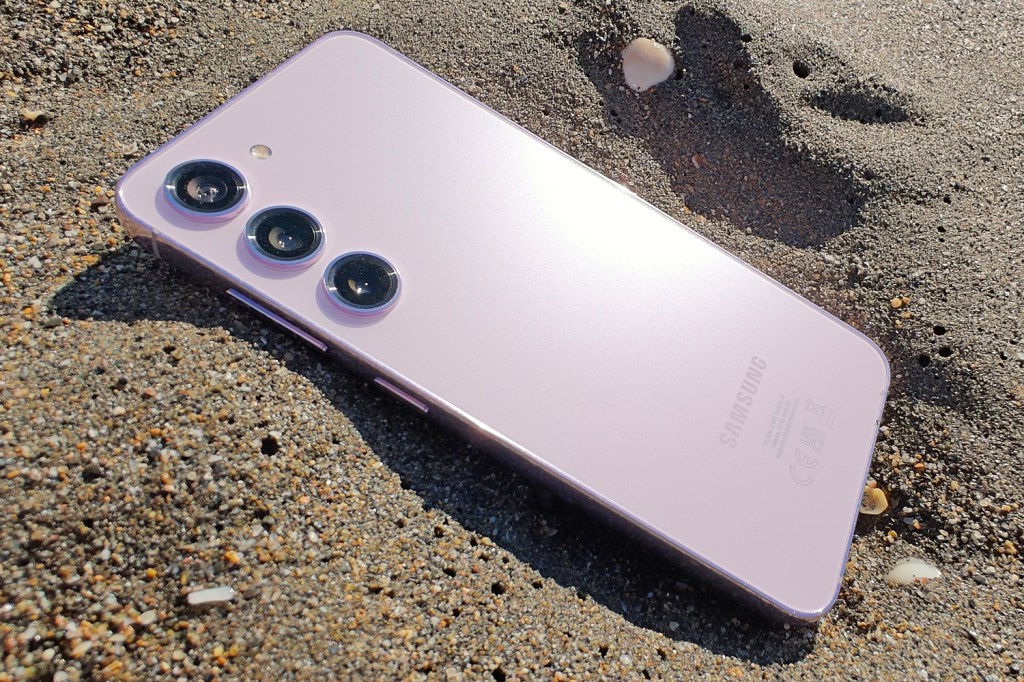 We're huge fans of the Galaxy S23 Ultra, giving it five stars in our review. The S23 and S23+ also impressed, but we felt they hadn't improved all that much from their predecessors – making it hard to justify the increased prices when there was no shortage of keenly-priced competition. Here's what we think Samsung could do to change that for their successors:
New camera hardware
Samsung has some of the best image processing in the business, which helps the S23 and S23+ take fantastic photos – but the underlying hardware is beginning to look outdated compared to big-name rivals. We'd love to see the ultrawide and telephoto lenses catch up to the main sensor with higher pixel counts – and if the main snapper could get a physically larger sensor too, the S24 would definitely be on to a winner.
Faster charging
Samsung's phones most often get compared to Apple and Google's offerings, and in that respect they're decently quick to top up – but the current crop of Chinese rivals have them all beat for charging speeds. It's not even close, either: the S23 maxes out at 25W over USB-C and the S23+/S23 Ultra can manage 45W, but a Xiaomi 13 Pro manages a whopping 120W. We'd love to see the next-gen Galaxy pick up the pace.
One sweet spot S24
We love the Galaxy S23's palm-friendly dimensions, which put it among some of the smallest Android flagships going, but the larger, pricer S23+ feels a little lost. It's expensive, yet is bested for battery capacity by the cheaper Google Pixel 7 Pro – which also gives it a run for its money on the photography front. We'd like Samsung to focus on a single S24 model, with a slightly larger screen (6.3in would be just fine) that would make room for a larger battery, and keep the price competitive with rivals.