Xiaomi Mi Mix 3 review
Does Xiaomi's latest smartphone slide to success?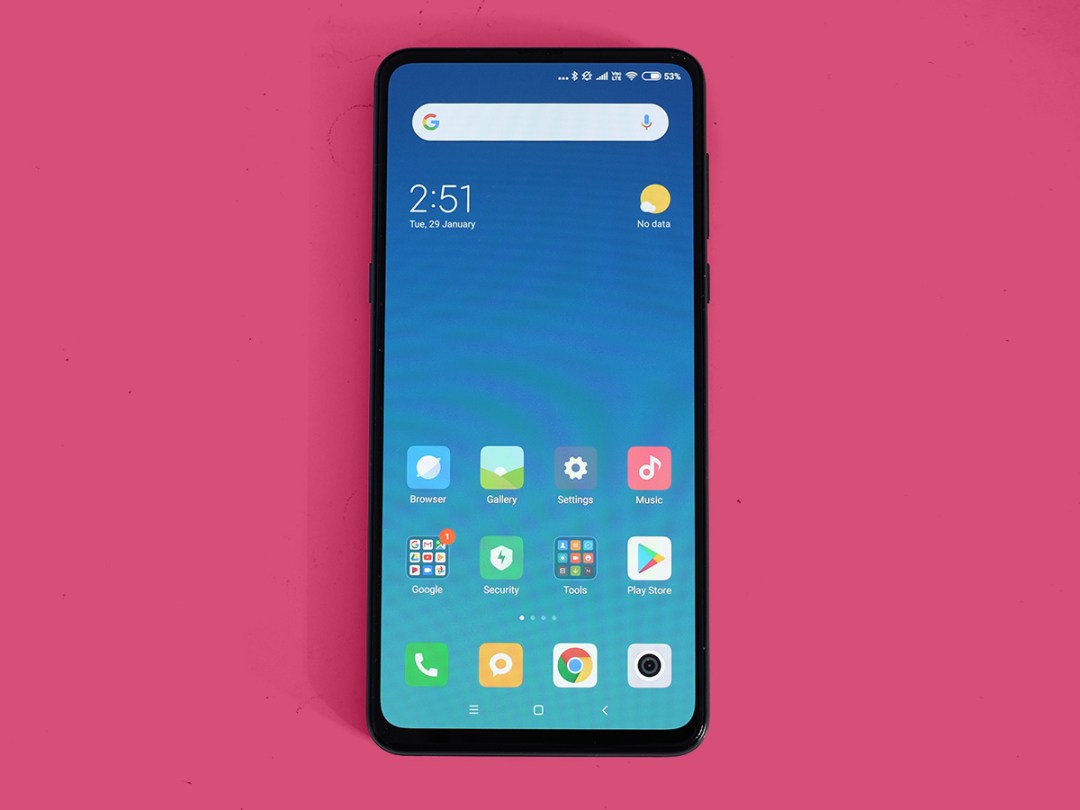 The Xiaomi Mi Mix 3 is part of a new resistance.
It's not all lightsabers and socialism this time around, though. This £499 phone is out to stop you paying £800-1000 for a mobile, just like the Honor View 20 and OnePlus 6T.
This resistance is made up of a loose coalition of competing Chinese companies. And, yes, they mostly just want your money, but ask for hundreds less than some.
The Xiaomi Mi Mix 3's top draw is a slide-up front camera that lets it fill the entire front with display, bar an ultra-slim border.
Competition is the main issue here. The Honor and OnePlus alternatives last a longer between charges, and the View 20's camera is more dynamic.
Saying that, if you hate notches and want to punch holes, buy one.
Design: Sliding to the top
Xiaomi's Mi Mix 3 has to deal with one important conundrum. Its most striking feature is a slide-up front camera. But to appeal to a mass audience, it needs to be as invisible as possible. No-one wants a phone that looks like a mock-up from a mid-90s tech TV show.
Xiaomi has done a great job here, though. Lots of phone have a little border of plastic between the display glass and the metal on their sides. The Mi Mix 3's is simply a bit thicker than some. This layer holds the screen, which you actually slide down to reveal the cameras on the front.
Until you do that, the Xiaomi Mi Mix 3 looks a rather subdued, normal phone. Its back is curved ceramic, almost indistinguishable from glass, with a solid colour finish. The sides are shiny aluminium. There are none of the desperate-for-attention antics of the View 20, no laser-like effects that fire off as soon as you place the phone near a light.
There's no headphone jack either, no water resistance and a rear fingerprint pad rather than one built into the screen. But no £500 phone has very single piece of tech you might ask for. And unlike the Honor and OnePlus rivals it has wireless charging, and even comes with a 10W pad.
Thickness and weight are the two physical trade-offs of the hardware design. At 218g, the Mi Mix 3 is heavier than average. And its 8.5mm thickness no longer seems that slim.
You'll probably get used to this in a few hours or days, of course. Xiaomi also bundles an ultra-thin case. Many bumper cases will make an iPhone X thicker than a Mi Mix 3.
Battery Life: cut down to size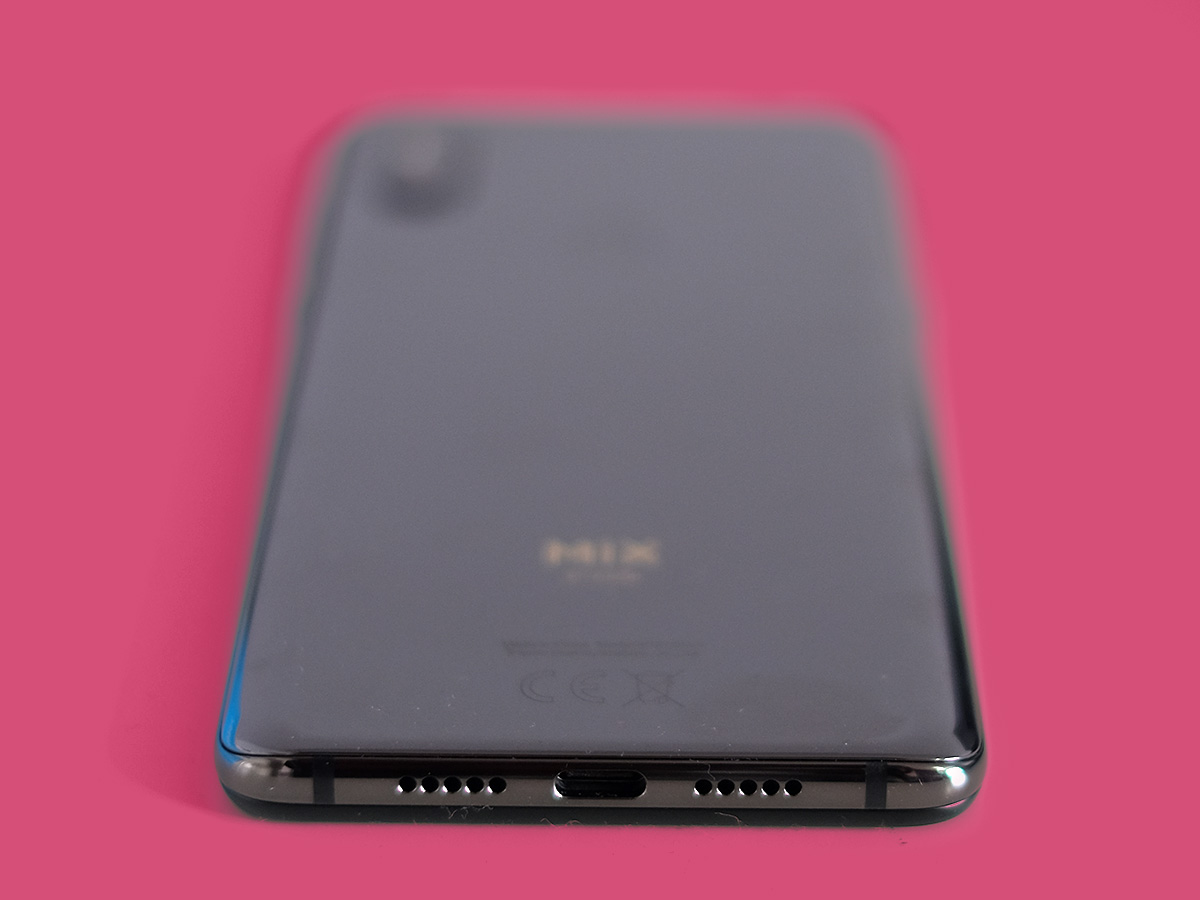 Battery life is the real way you pay for the slidey screen. We came to the Mi Mix 3 after using the View 20, and the difference in stamina is huge. Where the Honor might end up with 40% charge by the end of the day, the Xiaomi often has 10%.
We're back to the world of phone longevity that'll usually get you through 'til bedtime, but isn't really worth more than a shoulder shrug. Look at the specs and the reason for this becomes clear. The Mi Mix 3 has a 3200mAh battery, 500-800mAh lower capacity than its rivals.
Xiaomi has chopped down the size of the battery to make sure the phone seems normal, not huge. And much as Xiaomi might see the sliding screen as a better solution than a notch or punch hole display, that it eats into battery space is a big issue in this class. It's the Mi Mix 3's main issue when sidling up to the arch rival Honor View 20.
This phone lasts ages when simply playing a video, but you feel that loss of battery capacity with real-world use.
Display: Made for movies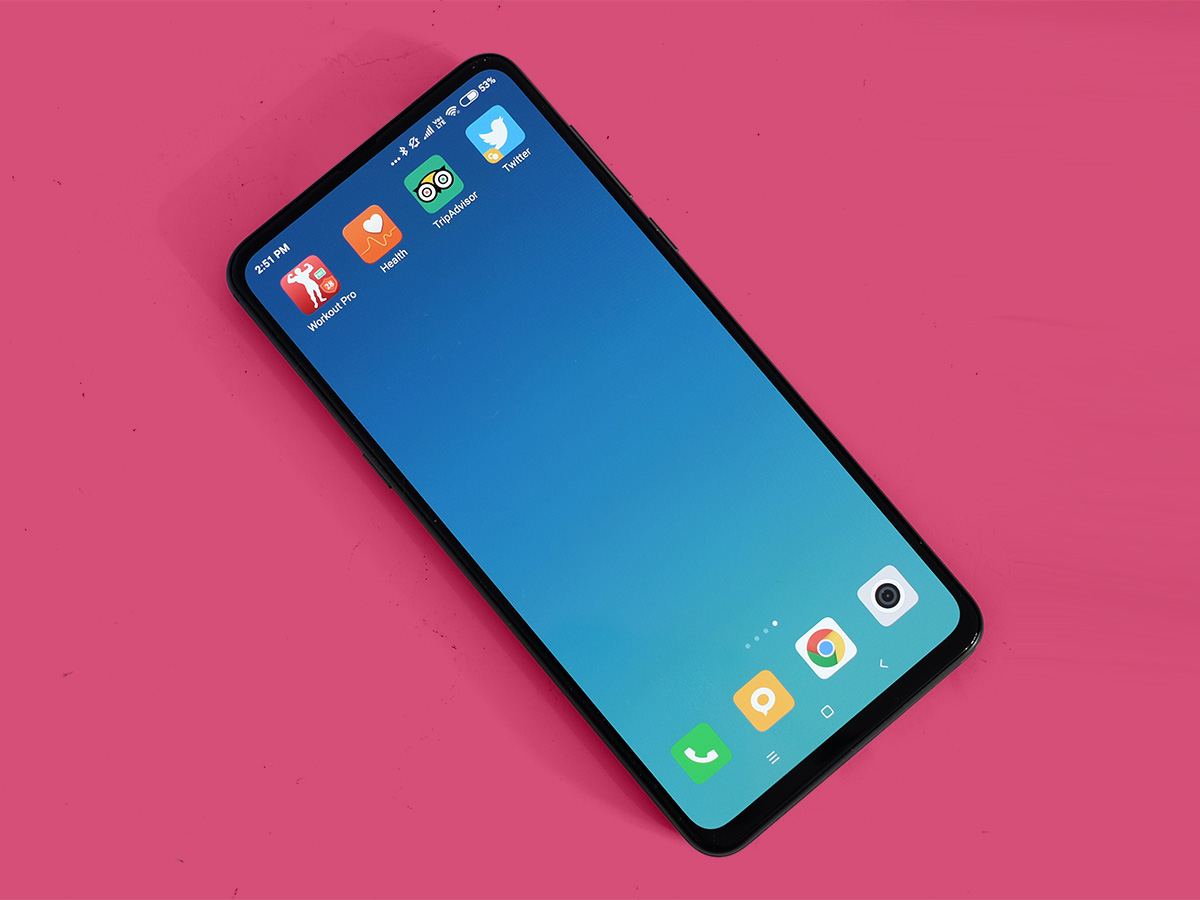 What you get in return is a screen that is only disturbed by the slight rounding-off at the edges. And every slim border phone has display curves.
Movies benefit most from the Xiaomi Mi Mix 3's screen style. It lets the footage spread out across its entire 6.4 inches, with no holes or nobbly bits. If you watch videos to get you through a work commute, this is just about the best you'll get for the money. Or any money, really.
It thrives on ultra-wide cinematic content, as the 19.5:9 aspect ratio is so "long" you end up cutting the hairdo off most YouTubers if you stretch a 16:9 vid to fit the screen.
With the right content, the Mi Mix 3 screen looks fantastic. The OLED panel provides superb contrast and vivid colour. It supports HDR too (just not in Netflix, yet).
Resolution is "only" 2340 x 1080 pixels, but 3D gaming (and only some actually use higher resolutions) is just about the only content that makes the difference between this and even sharper 1440p screens obvious. 6.4in screens don't need 4K video.
The Mi Mix 3 also has an Ambient display mode, which shows the time and date, all day long. OLED screen tech should mean this doesn't eat up too much extra power. But keep it off if you want to stretch out the just-solid battery life out a little longer.
Software: Android 9.0 and MIUI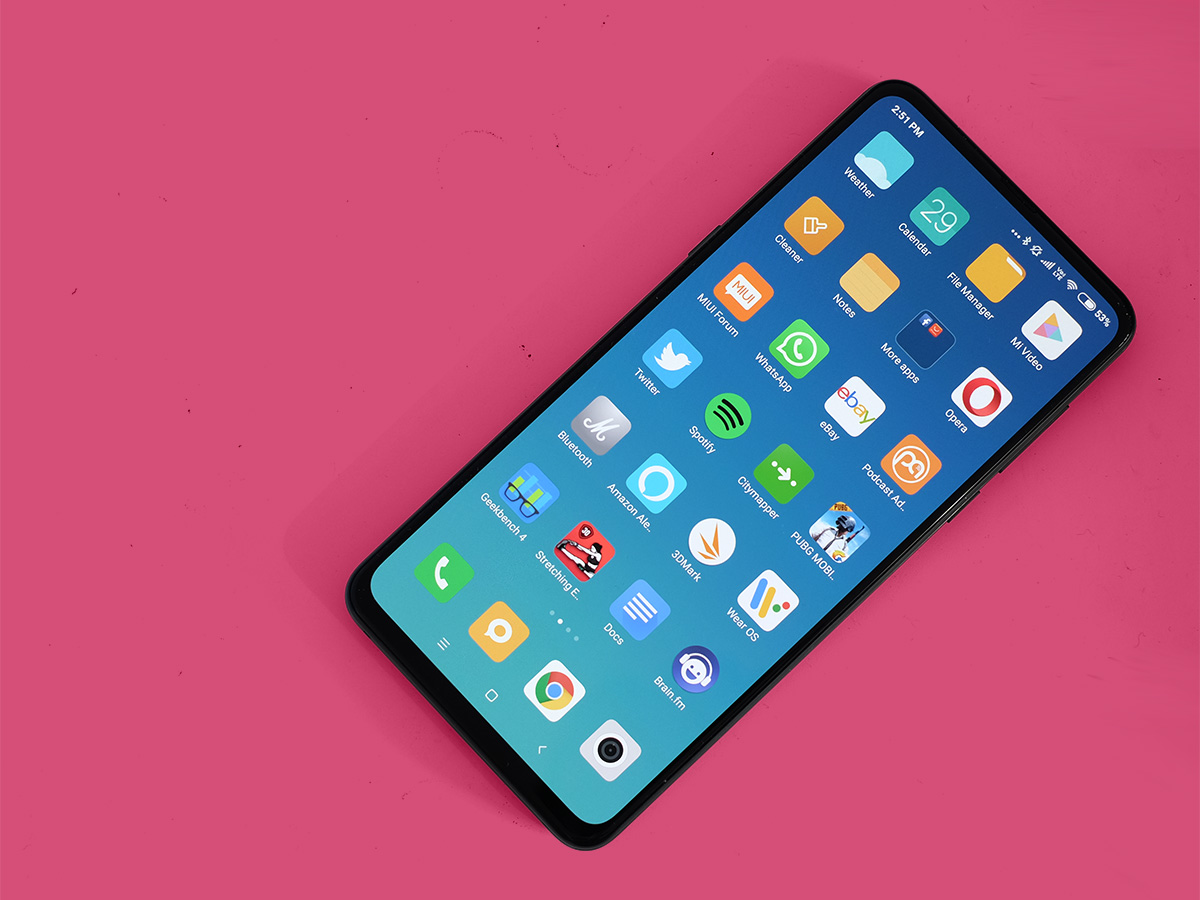 The Xiaomi Mi Mix 3 runs Android 9.0 and Xiaomi's MIUI software. This is quite different to vanilla Android, but is also clean-looking and fast.
There's no app drawer. MIUI has an iOS-like layout, where your apps have to find a spot on a homescreen, somewhere. Get ready to make some app folders unless you're happy to live in an app-icon-filled wasteland.
If you used a Xiaomi Mi Mix 3 back in its homeland of China, you'd have access to a Themes store too. But it's not available in the UK. Just three themes are baked in from the start.
The phone does have a few nifty extra, mind. You can create second versions of some apps, perfect for maintaining those secret second lives that will one day implode and fracture all your most meaningful relationships.
Or, y'know, let you run a work WhatsApp account and your personal one from the same phone. Do people have work WhatsApp accounts?
Xiaomi's most notable extras fuse hardware and software. The Mi Mix 3 has a button on its left side that acts as a shortcut. As standard it fires up Google Assistant, and activates the mic so you can talk to the phone like a Star Trek tricorder.
You can't change this basic interaction, but can make long presses and double taps do other things, like activating the camera, turning on the flashlight or opening the last-run app.// It's a shame you can't make it load a specific app, though.
The slider has a behind-the-scenes tricks too. By default flicking it opens up the camera app. But after doing so accidentally a half-dozen times, seeing chins rippling off your face at 7am before you've even had a shower, you may want to change this.
It can alternatively open up any app you like, or bring up a clever little shortcut display, home to things like the calculator, voice recorder and flashlight.
We use it to launch CityMapper, and this gesture really capitalises on the Mi Mix 3's corporate stress toy vibe.
The Mi Mix 3 does miss out on some of the headline features of Android 9.0, though.
There are no "digital wellness" app timers, presumably because Xiaomi hasn't had a chance to incorporate them in its interface yet. You might get them in an update, though.
Performance: game ready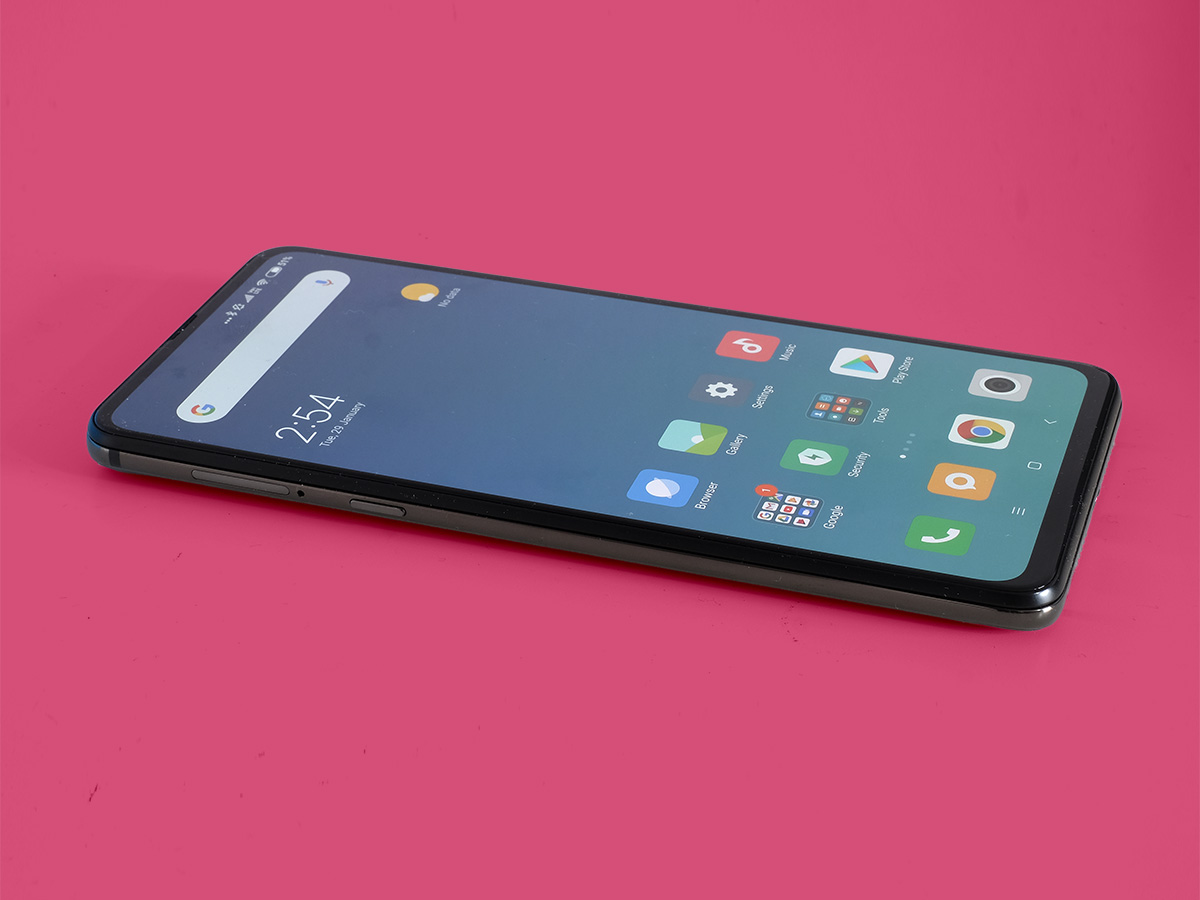 This phone is otherwise ready for anything you want to throw its way.
There's a massive 128GB storage, and the combo of a Snapdragon 845 CPU and 6GB RAM can square up to any phone available at the time of release.
Phones with the next-gen Snapdragon 855 are on our doorstep, but this is still a formidable chipset. It scores 8224 in Geekbench 4, around 10% lower than the newer Kirin 980 of the View 20.
And it can play titles like PUBG with graphics maxed-out, no problem.
Speaker quality is one part that doesn't quite match the OnePlus 6T or View 20. They are just slightly beefier and louder, but the Xiaomi Mi Mix 3 is no reed-thin slouch.
Camera: day and night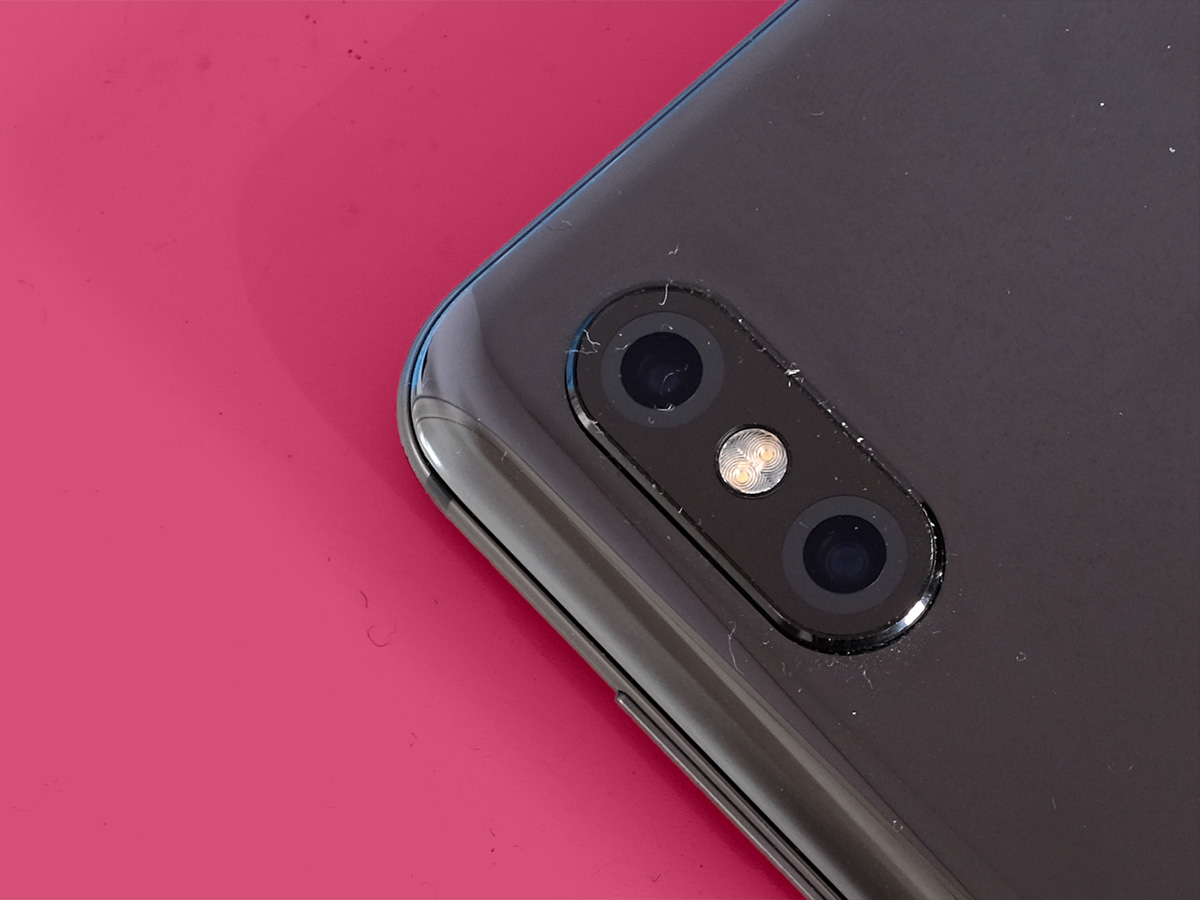 The Xiaomi Mi Mix 3 camera sounds like, and is, a great combo. A 12-megapixel Sony sensor and a 12MP "2x" optical zoom camera sit on the back.
It produces bold, contrasty images during the day, and even holds up fairly well at night. Xiaomi says the main camera has 4-axis stabilisation but it clearly relies on software more than this judder-killing camera tilt mechanism when shooting stills.
However, you still get night images with a good amount of detail, and there's a slightly slower "night" mode whacks up the dynamic range at the expense of some contrast and colour saturation.
The Xiaomi Mi Mix 3 camera is happy in just about all situations.
Video capture is impressive too. It goes all the way up to 4K 60fps. And while you lose out on software stabilisation beyond 1080p, the optical stabilisation kicks in at 4K. It does a good job of limiting hand judder. This is where the OIS feature seems to be used most effectively.
You can also shoot slo-mo video, at up to a radically slowed 960fps. Want zoomed images? While the 2x zoom camera is not nearly as sensitive as the main one, it does capture a stack more detail in daylight.
All the most important features that were once only available to top-end phones are here. It's just a pity £500 is still a stack of cash, eh?
The Honor View 20 still pips it in a few areas, though. Its HDR tweaking is more intelligent, and it is far better at making very, very dark scenes look bright and clear. At a certain point the Xiaomi Mi Mix 3 seems to give up, leaving shots looking glum unless you use the flash.
There's some of the same effect in the front cameras. The Xiaomi Mi Mix 3 has two of 'em. There's a main 24-megapixel sensor and a second 2MP depth one, used for shots where the background is blurred out.
In mid-level lighting and better your selfies will often look great. But once again the Honor View 20 handles dark scenes better without using a flash. Here, they look softer and dim more quickly.
It honestly seems a bit odd to criticise the Xiaomi Mi Mix 3 too much considering its price. However, the competition at £500 has gone from tepid to boiling in the space of a month.
Xiaomi Mi Mix 3 Verdict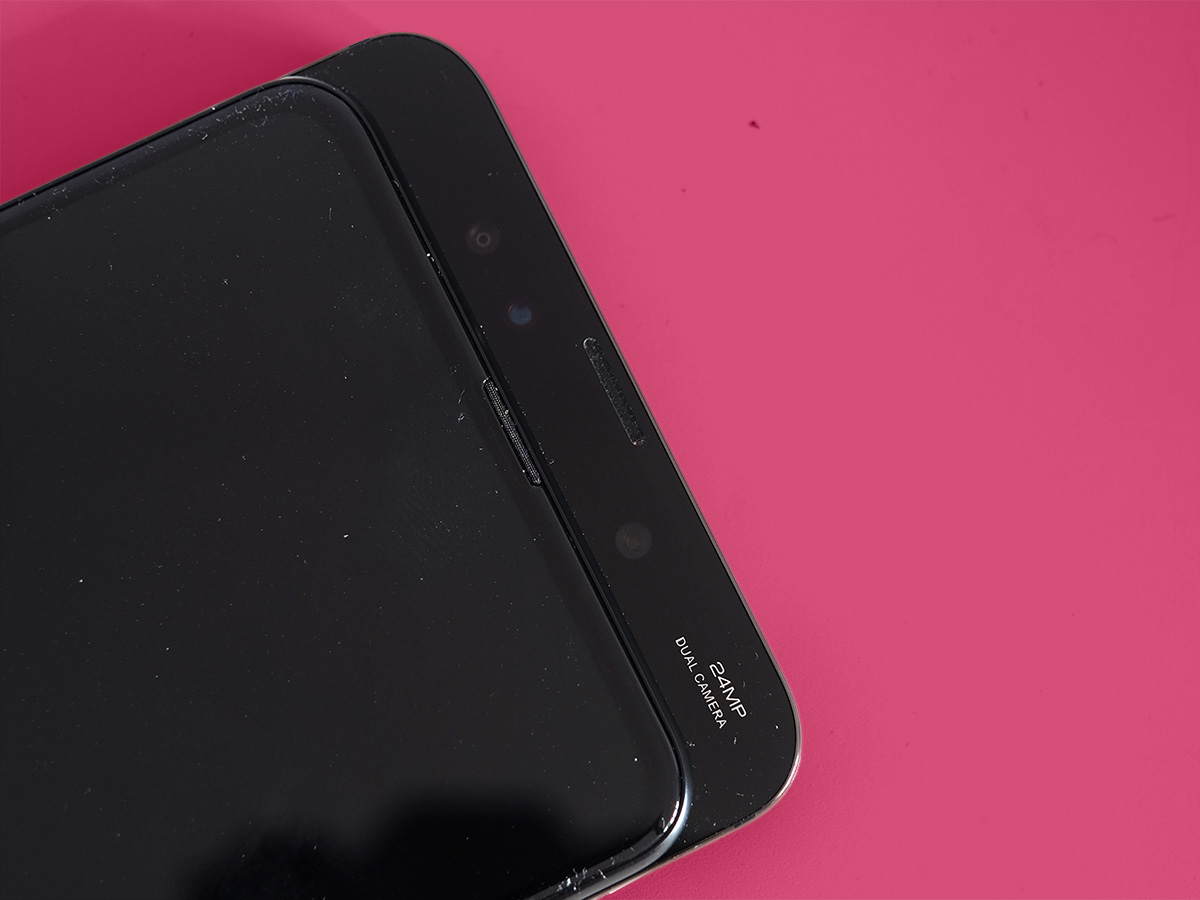 The Xiaomi Mi Mix 3 is the phone to buy if you like to watch movies and TV episodes on your way to work.
Its screen slider gets rid of the annoyances of notches and punch hole displays, letting you watch cinematic odysseys as intended: on a 6.4in screen. OK, so phones aren't ideal for movie-watching, but you won't find much better at the price.
It also has the power, storage and versatile cameras needed to let the Mi Mix 3 compete with more expensive phones. And it also gets wireless charging, missing from the OnePlus and Honor rivals.
While great, the Xiaomi Mi Mix 3 is not our pick of the three, though, thanks its lesser battery life.
Stuff Says…
It's the top phone for movie-loving notch-haters
Good Stuff
It's all-screen
Has wireless charging
Capable cameras
Bad Stuff
Top price rivals have better battery life
Camera falters slightly with the darkest scenes
No headphone jack
A little heavy