Yamaha SR-C20A review
The Yamaha that has no problem explaining what's what
If anyone knows what's what when it comes to soundbars, Yamaha knows.
The company's been liberating big, high-quality sound from slim little soundbars (although it's always preferred the description 'digital sound projector') for most of this century – and it's been a front-runner for all that time. This SR-C20A is small (by anyone's standards), affordable (by Yamaha's standards if no one else's) and designed as a sort of all-round option.
Want to put a rocket up your TV's sound without finding space for a big soundbar? Want to improve your gaming experience no end but don't want to have to rearrange the position of all your gear? Yamaha thinks it has the answer.
Design and build: Not quite as large as life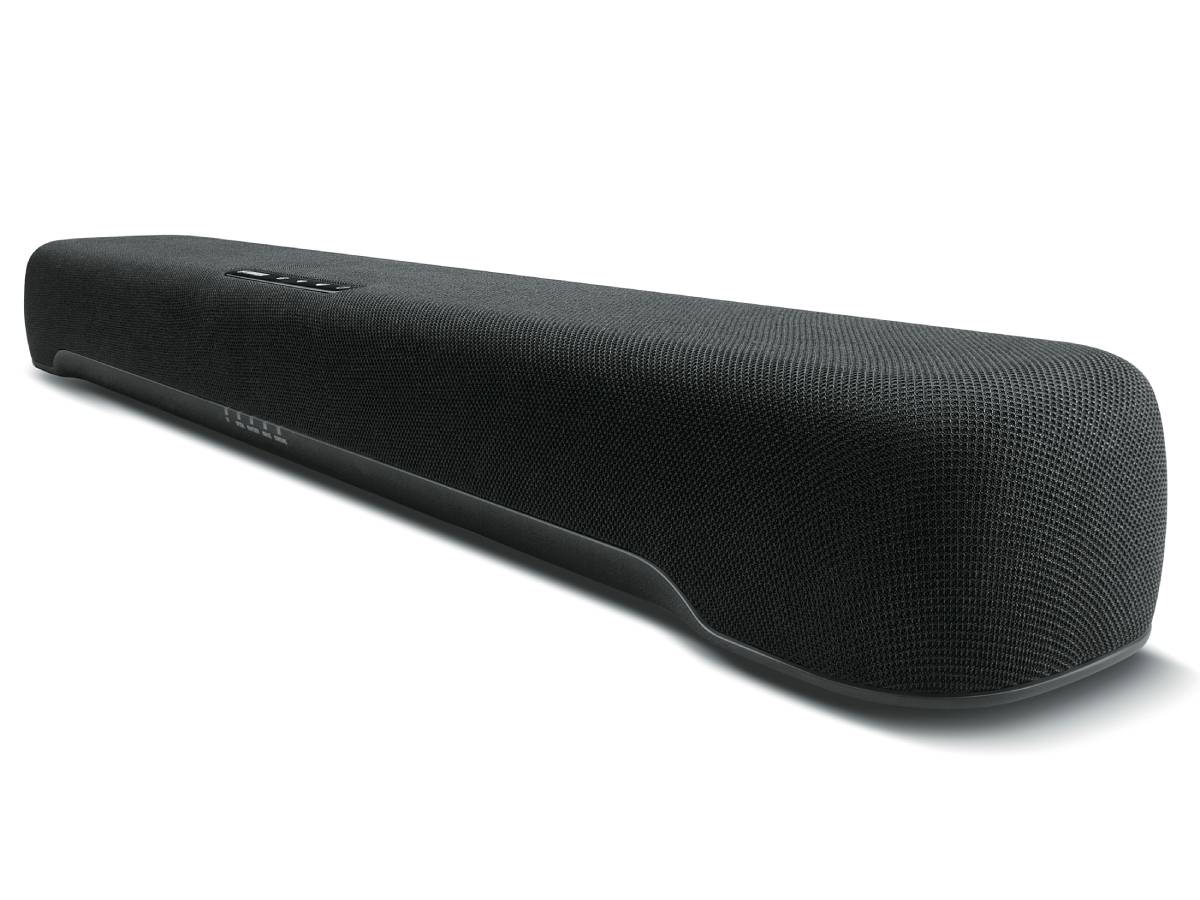 At a mere 6.4 x 60 x 9.4cm (HxWxD) the Yamaha is about as unassuming as these things get. The discretion of its dimensions is enhanced by the anonymity of its looks – the SR-C20A is mostly acoustic cloth, with a few LED tell-tales and some touch-controls. Get one in the black finish, and in a dimly lit room you'll hardly know it's there at all.
As far as build quality goes, well, this is Yamaha we're talking about here. You may not get an awful lot of stuff for your £229(ish), but the stuff you do get is flawlessly constructed and impeccably finished.
Features: Socket to me
In terms of connectivity, the SR-C20A has just enough – which basically means it has plenty. There's a single HDMI ARC socket, a couple of digital optical sockets and a 3.5mm analogue input. There's also Bluetooth 5.0 connectivity if you fancy using your Yamaha as a wireless music speaker.
Sound is provided by a pair of forward-facing 4.6cm full-range drivers, each powered by 20 watts of Class D amplification. These are supplemented by a 7.5cm subwoofer that fires upwards from the top of the 'bar – with 60 watts of Class D power driving it, bass response seems promising. And it seems even more promising when you factor in the Yamaha's pair of passive radiators – one faces upwards, in the manner of the subwoofer, while the other faces downwards.
So if you're using the SR-C20A on a desktop, for example, the distance from that downward-facing radiator and the boundary is next-to nothing. Surround effects are facilitated using Dolby Audio – the Yamaha has specific modes and EQs for 'stereo', 'standard', 'movie' and 'game'. There's also some audio-shaping presets called 'clear voice' and 'bass extension'.
Interface: Happy app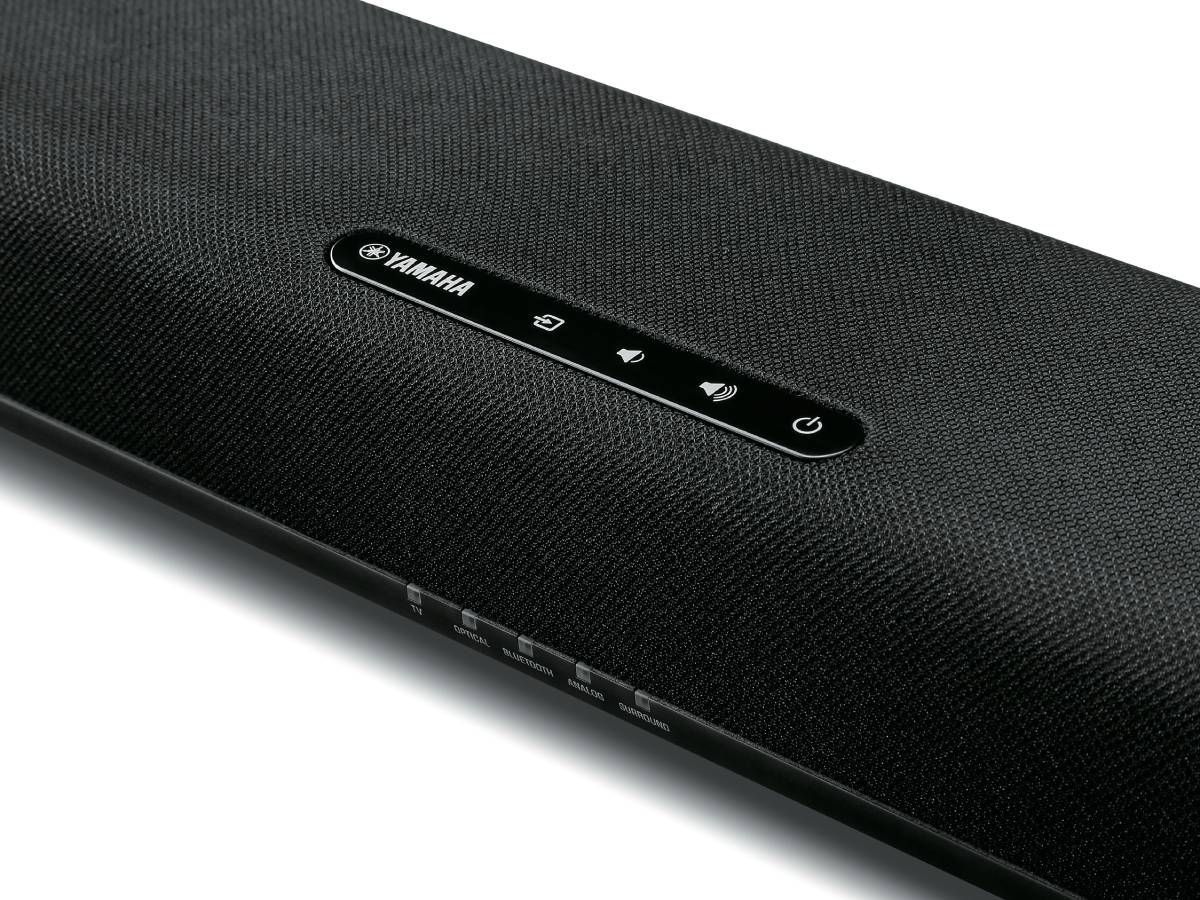 There are a few touch-sensitive controls on the top surface of the SR-C20A, but let's face it – the majority of your interaction with it will be remote. Yamaha provides a full-function remote control with this soundbar – it covers everything the SR-C20A can do, up to and including separate level control for the upward-firing subwoofer.
It's suitably small, but it's far from the most pleasant-feeling handset that ever accompanied a soundbar. Happily, there's also Yamaha's excellent SB Remote app for iOS and Android. It deals with everything you might need, is clear and logical, and proves entirely stable. Which is how every control app should be – but, as we know, quite often they're not.
Performance: Shake the room, sort of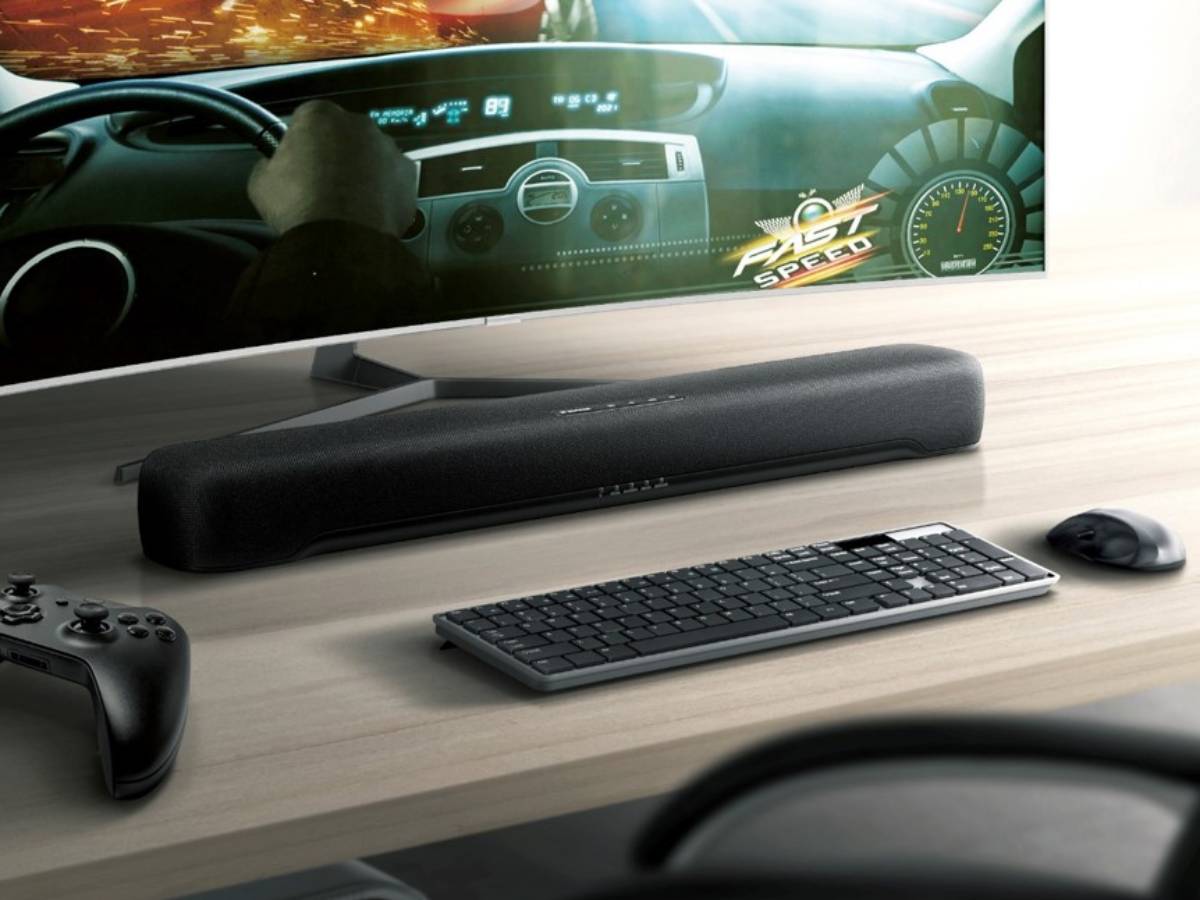 Yes, for this sort of money you can buy a bigger and more capable soundbar to improve your movie experience. Yes, you have a massive choice of wireless speakers for listening to music. And there are quite a few gaming soundbars that are more affordable and bring a similar improvement to your gaming experience. But who else can sell you a soundbar that can have a decent stab at doing all three?
If you're used to the sound of your TV or your monitor when you watch films or enjoy games, the Yamaha SR-C20A will take your experience to an entirely other level. Despite its relative titchiness, the Yamaha serves up a pretty big sound, with plenty of width and even a little height to its soundstage. The lowest frequencies have good definition and detail, so there's not the sort of monotonal thumping that less capable soundbars (including some of Yamaha's) indulge in.
Bass is textured, well controlled and – best of all – properly varied, depending on whether you're listening to instruments or the solid fist-on-jaw impact of a beat-'em-up console game.
At the opposite end of the frequency range there's good extension, proper crispness to treble sounds but not too much of the splashy hardness a less well-sorted soundbar might produce. If your content demands it, the Yamaha can really attack a soundtrack – but that's not at the expense of refinement. And similarly, the midrange is poised and informative – if there's detail in there, the SR-C20A will dig it out. Doesn't matter if you're listening to a Netflix stream of Lupin, a Bluetooth stream of The Weeknd's 'Can't Feel My Face' or 'Call of Duty: Black Ops III' via a PS4, the Yamaha has no problem explaining exactly what's what.
It's able to make good on the sort of dynamic variances that most games thrive on, it's able to lay out a soundstage so the position of musicians on it is obvious, and it's able to pick up on the details lurking on the edges of a movie soundtrack. It's genuinely an all-rounder.
It's not perfect, of course. What is? Yamaha's suggestion that the SR-C20A can create a virtual soundfield that will convince you that sound is coming from the side or even the rear of your listening position is a false alarm. And if you decide to listen at properly antisocial volumes then quite a lot of the Yamaha's composure deserts it.
But context is everything here. The SR-C20A is usefully small, reasonably affordable and can make across-the-board improvements to the sound of your TV or your monitor. It's even half-decent with music. What more do you want, jam on it?
Yamaha SR-C20A verdict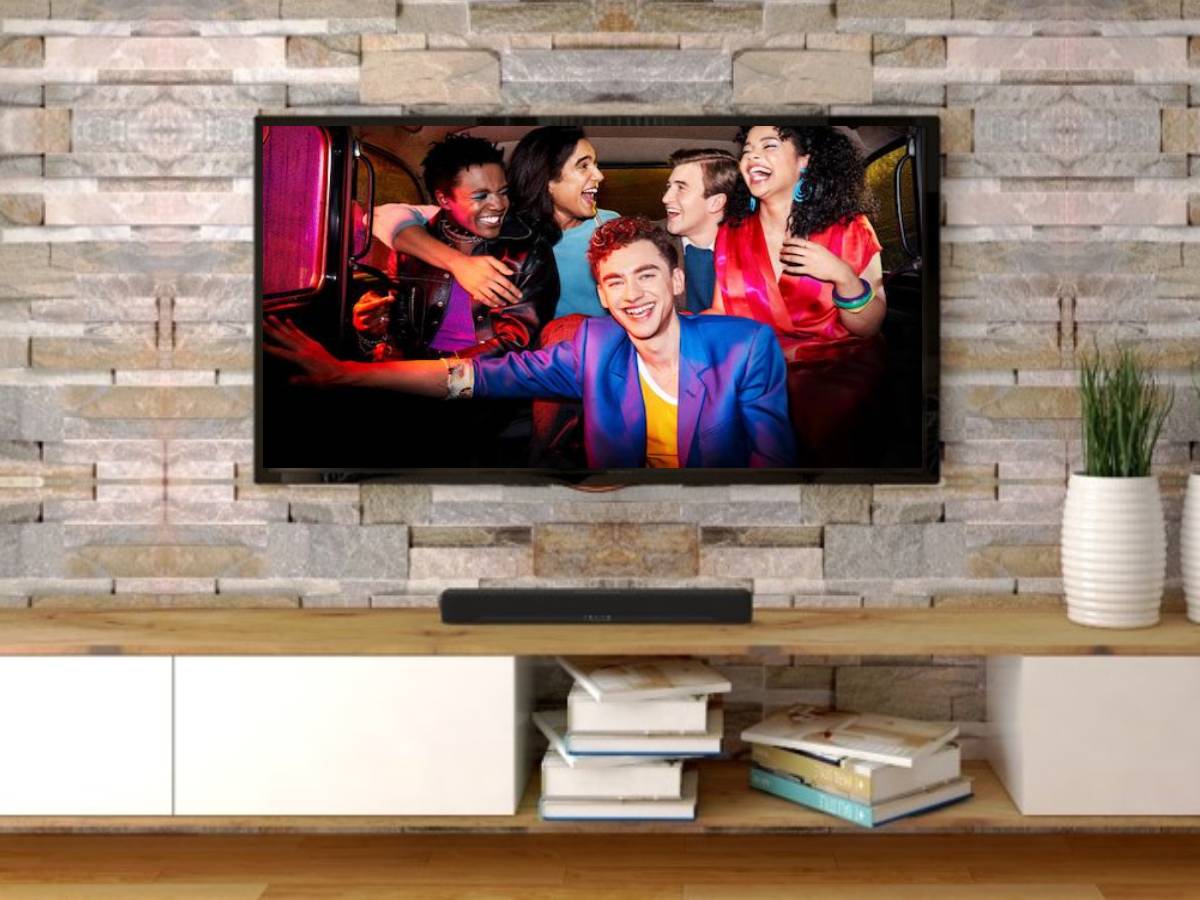 If you just want a soundbar for one specific purpose, you can probably do better than the SR-C20A without spending any more than this. But if you want something that's small and discreet, yet able to sound big and convincing no matter what you use it for, your shortlist is very much shorter. And this Yamaha should be near the top of it.
Stuff Says…
A little bit of everything from a little bit of a soundbar
Good Stuff
Big and convincing sound for games, movies and music
Don't take up too much room
Good control app
Bad Stuff
Can get ragged at serious volume
Fiddly remote control