A look into the Hisense Experience at IFA: a scenario-driven approach
A glimpse into Hisense's holistic approach to home tech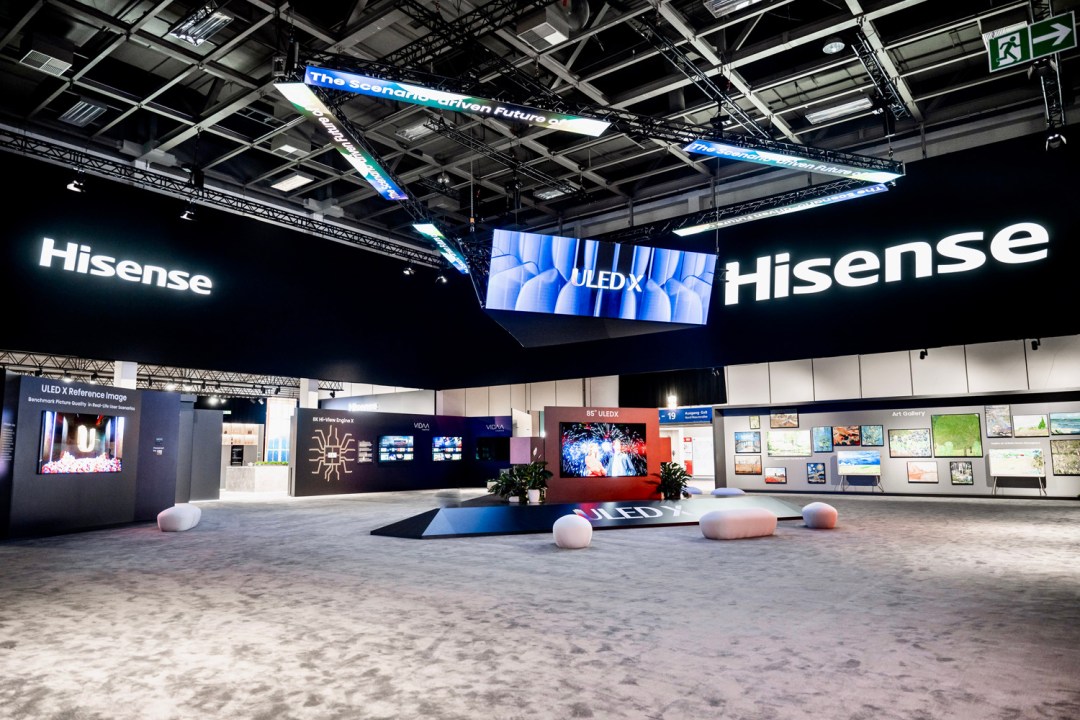 IFA is always full of scintillating and ground-breaking tech reveals, but not every brand takes user experience into account – at least not to the degree of Hisense.
As befits a manufacturer with its fingers in many consumer electronics pies, Hisense is forever looking for ways its potentially disparate product types – displays, appliances and cloud services – can connect and interact with each other, delivering a user experience that's greater than the sum of its parts.
By complying with the scenario-driven approach, Hisense is redefining the user experience across its range of products and services that touch every aspect of life at home and beyond. This year's IFA will showcase Hisense's 'Screens, Operating System and Platform' approach across its standout products and features.
Let's dive in and take a closer look at what's new for Hisense, and how it can give your home life an all-round boost.
X factor: get the ULED out
When it comes to its new TV line-up at IFA 2023, Hisense has put a seamless user experience front and centre.
Look no further than the ULED X for evidence: its impressive array of technology includes the Hi-Light optical system, the Hi-View Engine X chipset and the cutting-edge Obsidian screen display. The resulting TV serves up an unmatched viewing experience thanks to rich, vibrant colour reproduction, hard-hitting contrast ratio and crystal clarity.
Also at the booth is a game zone giving IFA attendees the chance to grab a controller and test drive the 2023 TVs with demanding, fast-moving games content. Here the TVs' Game Bar feature comes into its own, offering real-time refresh rates and an adaptive screen that adjusts picture size and position to give competitive gamers that vital extra edge.
Full spectrum: meet Laser TV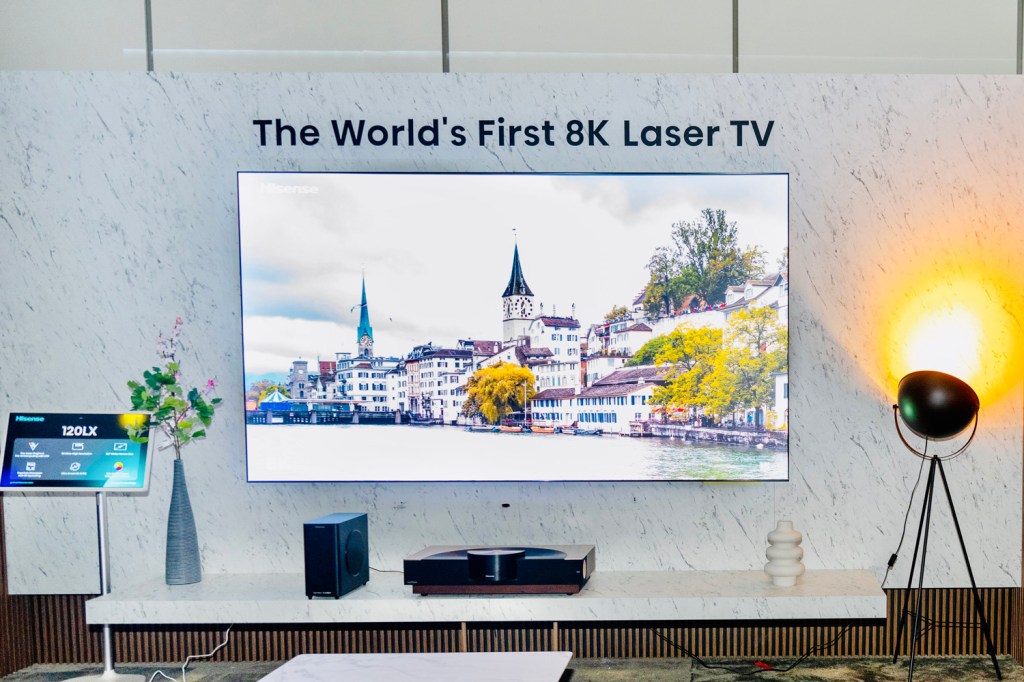 Lasers aren't just science fiction anymore – at least not in Hisense's world. Laser tech can offer major benefits in terms of eye health and energy efficiency, and the company's new 8K Laser TV uses a digital laser engine to deliver an incredibly broad colour spectrum. How broad? Well, it offers 110% of the BT.2020 set of colour specifications, making it even wider than the colour gamut required for HDR. It's about as close to an IMAX cinema experience as you can get on a television screen.
Laser tech finds its way into projection TVs too, with Hisense's Trichroma Laser TV creating a truly next-gen cinematic viewing experience through the use of not one, not two but three discrete lasers. By having red, green and blue light served up separately, the Trichroma laser engine promises scarily lifelike colour reproduction that offers a cutting-edge viewing experience
Viva la VIDAA: smart TV gets smarter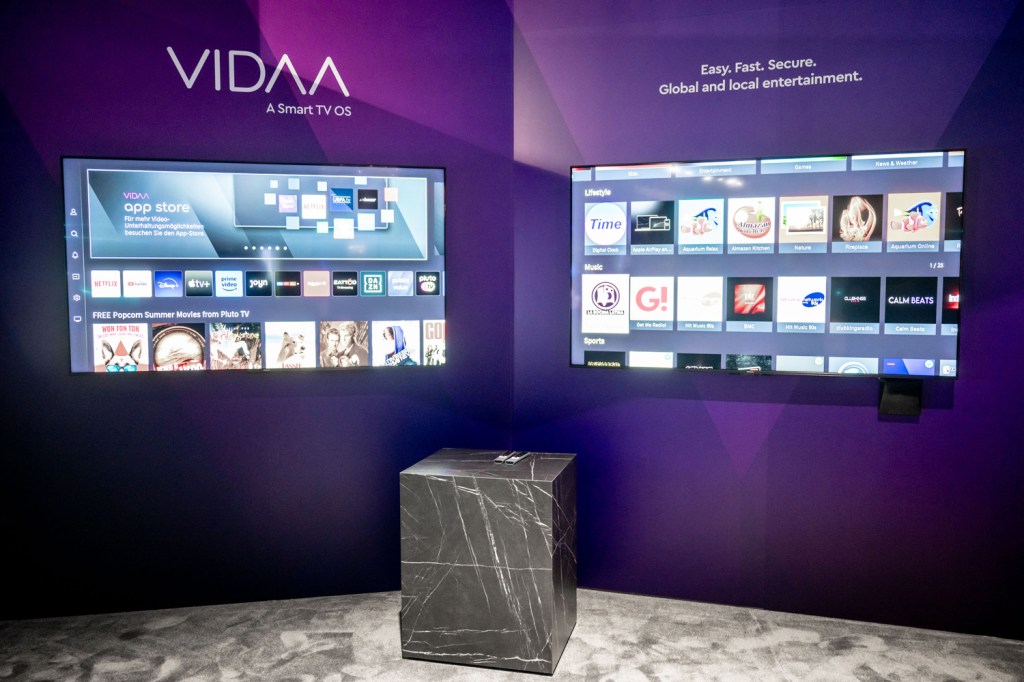 TVs can't just be screens to plug your console or Sky box into anymore – they need to be fully fledged smart digital hubs with access to their own apps and services. Enter VIDAA OS, Hisense's smart TV platform
VIDAA already has 32 million users across the globe, but it's always improving. Not only does it give users of Hisense ULED and Laser displays integrated access to streaming services like Netflix, Prime Video, YouTube and Disney+, it also lets them seamlessly interact with, monitor and control any ConnectLife home appliances they own: so with a few taps they can be checking the temperature in their smart fridge or the status of their air purifier. Welcome to the future. And speaking of smart appliances…
ConnectLife: stay in touch with your home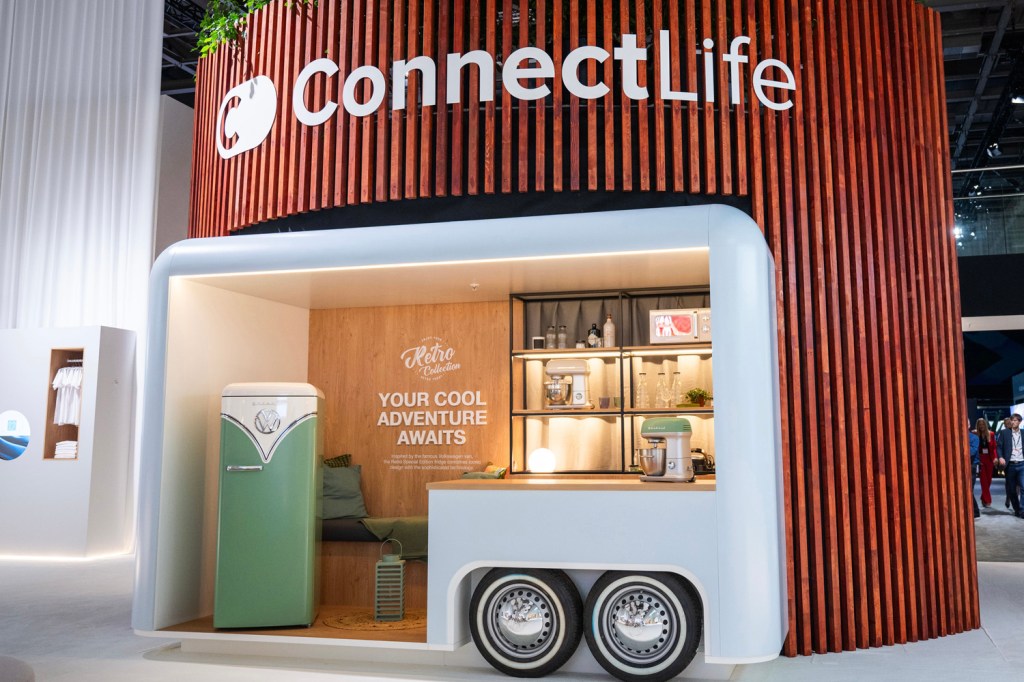 ConnectLife is Hisense's cloud platform for interconnected smart appliances, letting you keep in touch with your home products no matter where you are. Currently used by over 10 million connected devices, it's a brilliant way to boost your domestic efficiency, save time and stay on top of tasks – something we could all use in today's fast-paced, non-stop world.
Need an example? At Hisense's IFA booth, users can interact with a PureFlat Smart Fridge display, which uses ConnectLife to link up several kitchen appliances. So when cooking a meal, the platform gives you ingredients lists and recipes, assists you with cooker settings – and even offers personalised wine recommendations based on your own individual preferences. A sommelier that lives in your smartphone? We'll drink to that.
To find out more about ConnectLife, Laser TV technology and all of Hisense's IFA 2023 launches, head to global.hisense.com.