JBL Authentics 500: retro looks, modern insides plus Dolby Atmos
Plus the portable Authentics 300 version offers an 8 hour battery life
There's definitely a theme among wireless speaker manufacturers to revisit a supposedly glorious past in terms of design. JBL's IFA 2023-announced Authentics lineup is no different, with the black speaker taking inspo from 1970s design (in particular the JBL L100's Quadrex grille) but the hardware inside is anything but retro.
The flagship $700/£580 JBL Authentics 500 offers both Wi-Fi and Bluetooth tech but the 270W smart speaker's key spec is that it boasts Dolby Atmos tech to make the most of the triple 1in tweeters and three 2.75in midrange woofers.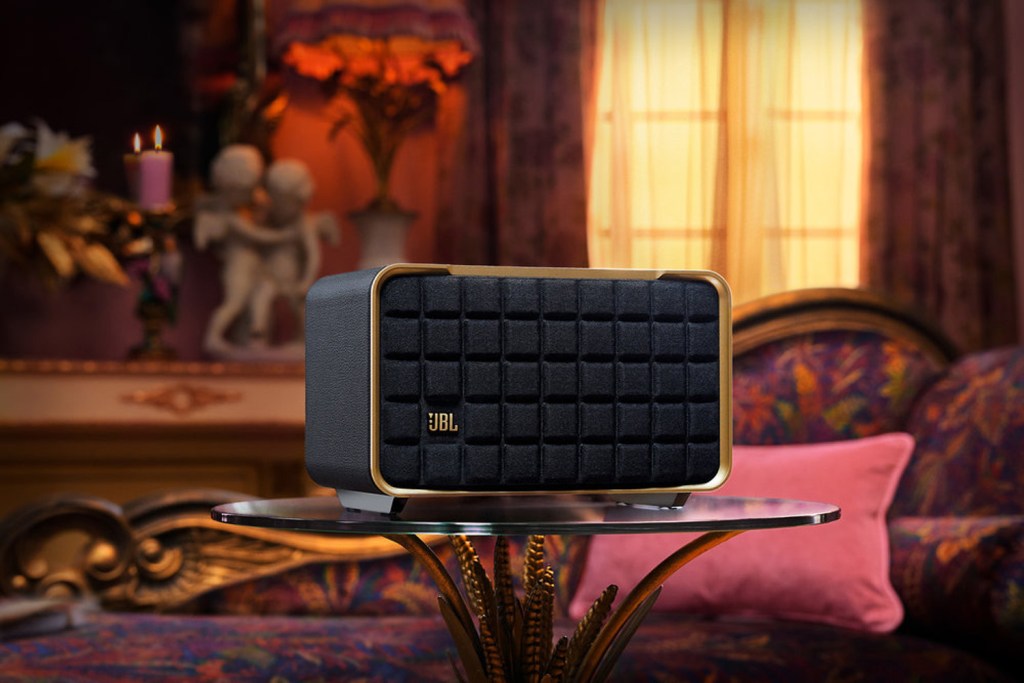 The $330/£300 stereo JBL Authentics 200 and $430/£380 portable JBL Authentics 300 complete the lineup. The 200 (above) boasts dual 1in tweeters and a 5in full-range woofer, while the 300 (below) has an 8 hour battery life (we don't have details on the audio capabilities of that model at present).
Dual Assistant
One interesting feature is that the Authentics lineup offers simultaneous access to both Amazon Alexa and Google Assistant, so once you've set both up in the JBL One app you're able to say "Hey Google," or "Alexa" depending on which you prefer. While most home users will have a preference, the feature could be useful for speakers in shared spaces where users may have different voice assistant preferences.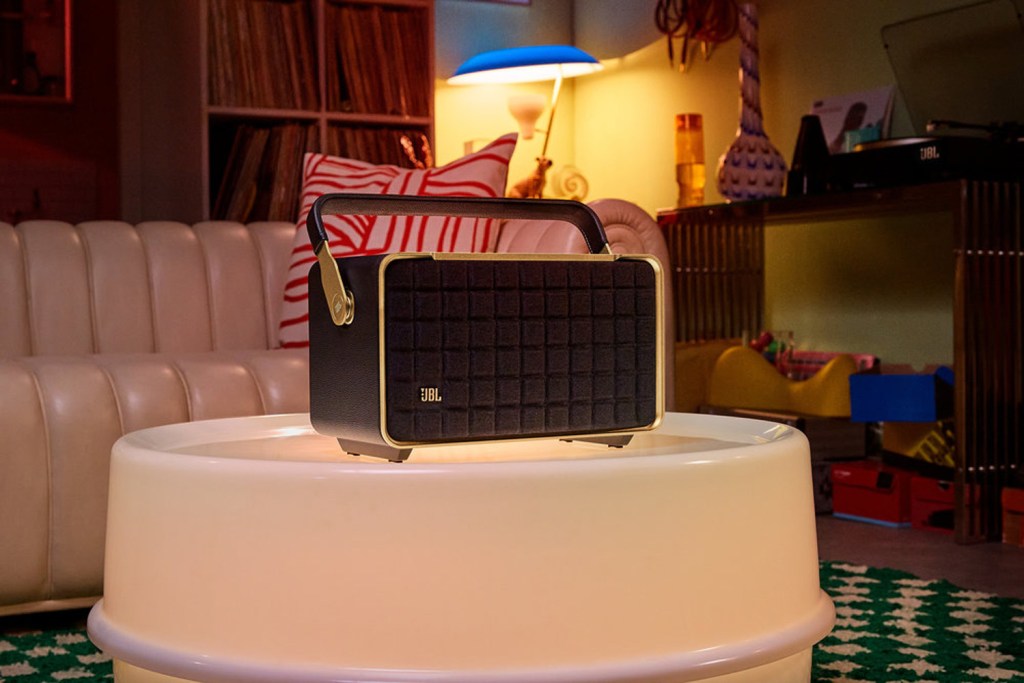 Naturally you can also take calls on the smart speaker and as you'd expect you're able to play connected music through various means aside from the voice assistants. The Authentics range supports Apple AirPlay, Spotify Connect and Google Chromecast while it'll also work with other speakers using those systems and with Alexa's Multi-Room Music capability too. Like other wireless speakers such as Sonos, the JBL Authentics range can automatically tune to the room you've placed it in.
In the JBL One app there are also customisable EQ settings if you'd like to further personalise your sound.
All of the JBL Authentics models will be available from mid-September.