Back to school: MSI's laptops will help you get good grades and high scores
Work hard, play hard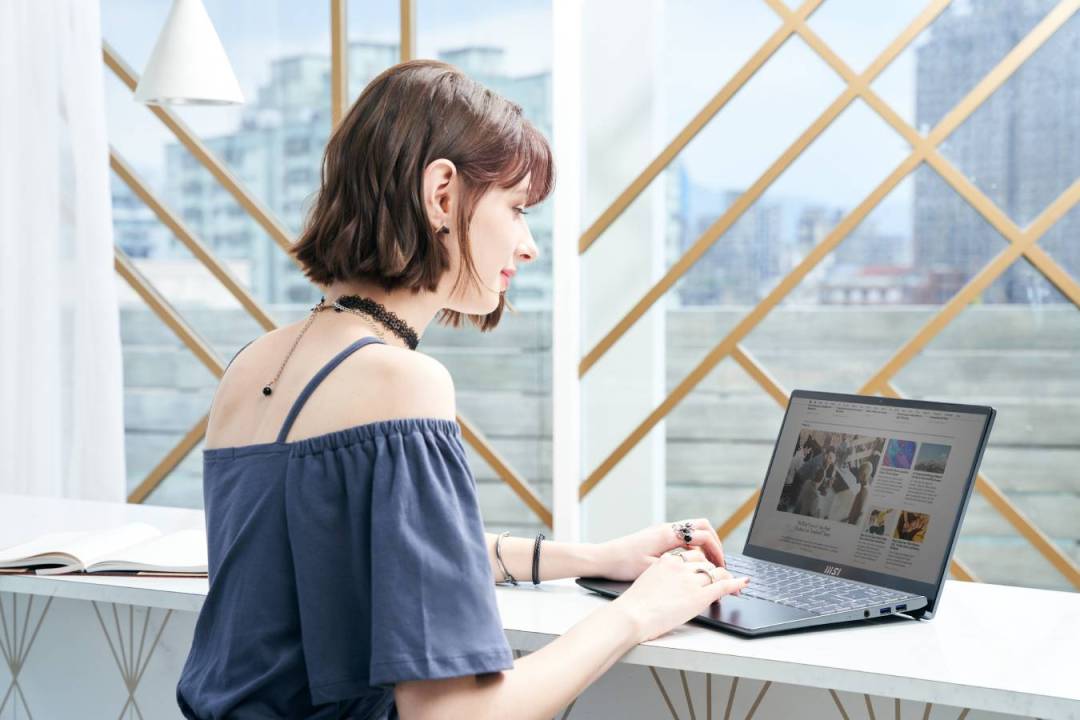 September is almost upon us, which means one thing for teenagers everywhere: it's time to go back to school.
Whether you're studying from home or heading out for class, you'll need a computer you can rely on. Luckily, MSI's latest laptops make the grade with power and portability to fuel your productivity. 
Worried a new term will mean no more Fortnite? With MSI's range of go-anywhere gaming laptops, homework doesn't have to spell the end for your clan.
From the slim-but-speedy Modern series to the high-performance Raider – complete with RGB lighting – there's an MSI machine to suit every sort of student. So you can study hard during the day, then school your friends after it.
Work hard anywhere with the MSI Modern 14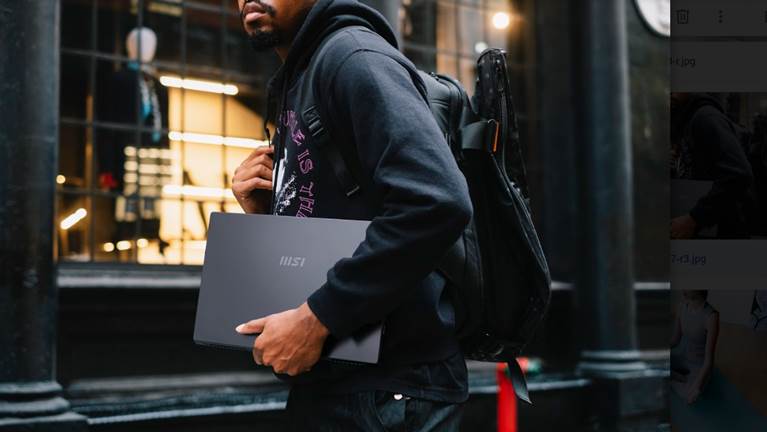 A laptop shouldn't weigh you down around campus. That's why MSI's Modern 14 (starting from £399) is built slim and light for your backpack. At a featherweight 1.3kg, the streamlined aluminium chassis is the last word in slick portability.
But don't let its metal mobility fool you: with a range of processors to pick between – including the latest generation of Intel's i7 chips – the Modern 14 has all the power you need to blast through assignments.
Crafting a design for art class? NVIDIA GeForce MX450 graphics promise fast yet efficient visual performance, thanks to 2GB of GDDR5 RAM and compatibility with NVIDIA Optimus – making sure you get the most out of battery life.
When it's time to fire up the word-processor, you'll find the 1.5mm travel of each backlit key is top for typing essays. So, too, is the nifty lid, which raises the Modern 14 off your desk for better airflow and a more ergonomic wrist position.
Add a versatile Thunderbolt port into the mix, plus support for 24-bit/192kHz audio, and the Modern 14 in Carbon Gray shapes up as a powerhouse for work and play.
Not big enough? Then you should opt for the Modern 15, perfect for movie nights and group video chats.
Get a performance upgrade with the GF63 Thin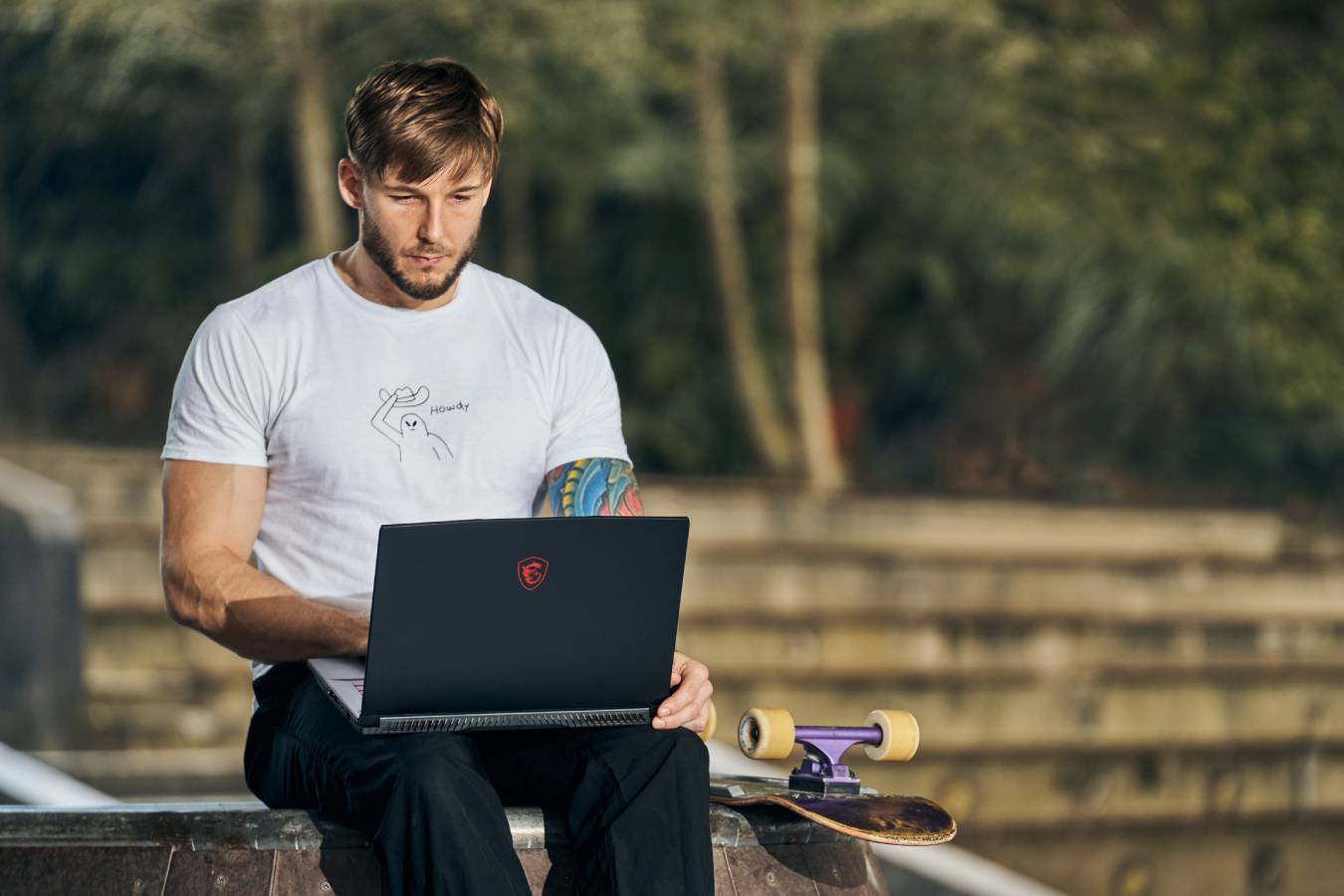 Keen to beat bosses after bossing your homework? MSI's GF63 Thin (starting from £499) makes gaming performance portable and accessible. The combination of six Intel i7 cores and NVIDIA GeForce GTX 1650 graphics – with 4GB of dedicated RAM – means the latest titles are sure to run stutter-free on its 15.6in Full HD screen. Plus 144Hz refresh rates do plenty to banish blur while you bash buttons.
Worried all that power won't fit in your school bag? At just 21.7mm thin and 1.86kg light, the GF63 is easier to carry than any textbook. Its hair-brushed aluminium shell is better looking, too, while the red backlit keyboard makes a menacing glow to impress your mates.
A beefy 7-hour battery gives you time to finish your work before working on your Overwatch finishers, helped by a fan system that's both cooler and quieter than countless competitors.
Hooked on PUBG Mobile? MSI's App Player unlocks seamless cross-platform play, allowing you to battle with or against your smartphone buddies using the GF63. Fire up your mobile game of choice for slicker frame rates and performance that's up to six times faster than what you'd get on your phone. And it can be yours for less than flagship cash.
Illuminate your gaming with the GE66 Raider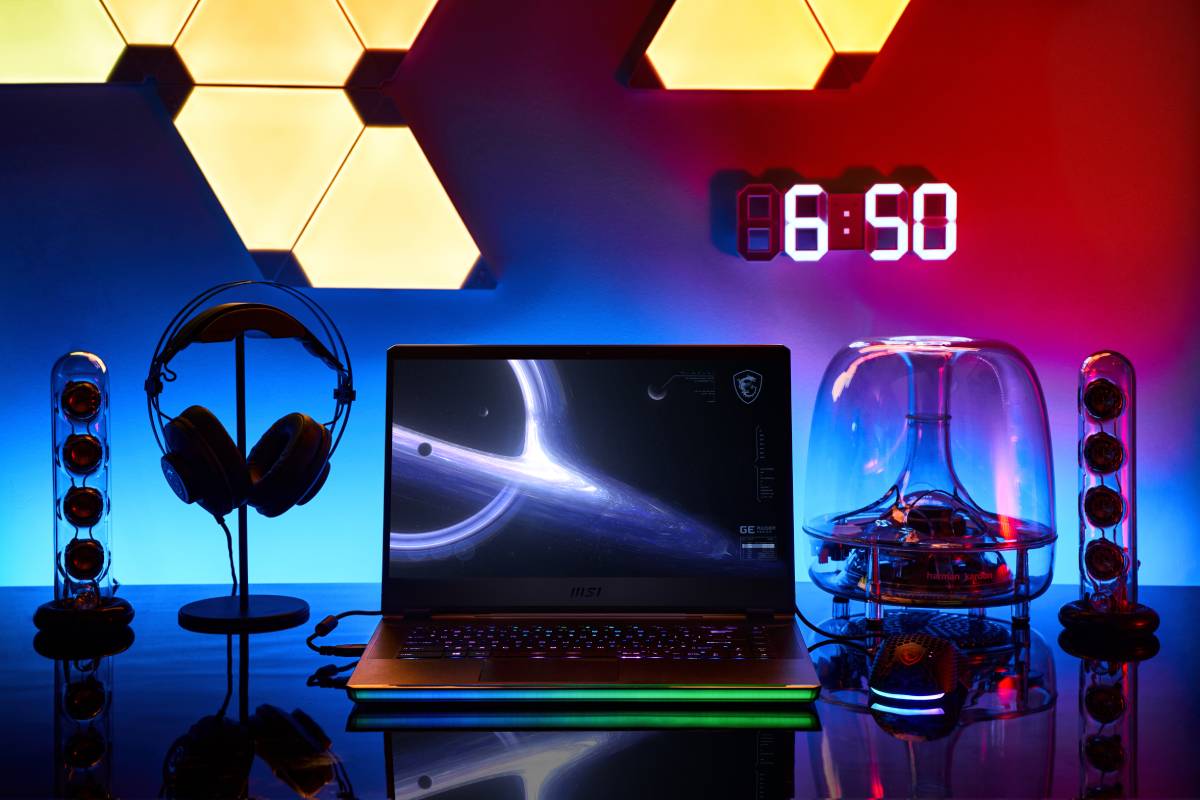 Working in the dark isn't good for your eyes. Fortunately, MSI's GE66 Raider series laptops can light up your desk – and your gaming den. An illuminated Mystic Light bar runs the length of the laptop, casting a dynamic glow wherever you go. You also get total control over the keyboard's RGB backlighting: select from 16.8 million colours to create awesome ambience or highlight control keys, whether for copy or crouch.
Competing for the attention of your eyes is a 15.6in screen. Surrounded by a brilliantly slim 5mm bezel, the UltraHD display supports supremely speedy 300Hz refresh rates that all but eliminate motion blur. There's real-time ray tracing, too, which realistically simulates light to deliver cinematic intensity. Plus True Colour Technology offers visual presets for different tasks, including an Office mode to help you focus on those tricky quadratic equations.
Not sure where to look next? There's plenty of performance hidden from view – like the whopping 99.9 watt-hour battery, which maxes out capacity at the legal flight limit. So it should pack more than enough juice for any class trip.
Also inside are eight Intel i9 cores, for staggering performance to suit hardcore gamers – backed up by NVIDIA GeForce RTX Super Series graphics hardware, alongside Deep Learning Super Sampling smarts that employ AI for sharper visuals. There's a Duo Wave Speaker system as well, with passive radiators for punchy base and crisp audio.
A suite of ports ensures you're never caught short on connectivity, while a host of streaming features mean you'll always be ready to share with friends or fans – including the optional Killer Doubleshot Pro, which automatically prioritises certain network traffic to prevent lag. Something that could come in handy if you have to hop on a Zoom lecture.