11 of the best Samsung Galaxy S7 accessories
The best techy treats for your new best friend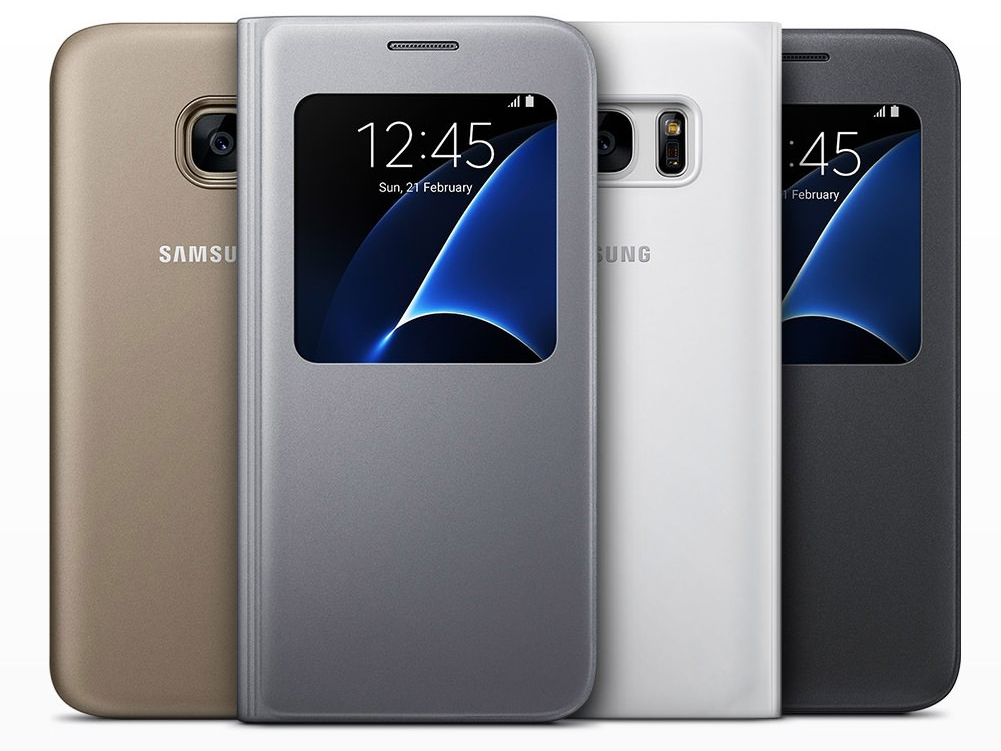 If you're a proud (or expecting) owner of the Samsung Galaxy S7, then congratulations. You've got yourself a fine handset, packed with the latest and greatest the smartphone world has to offer. But it could be better.
No, we're not talking about the inevitable Samsung Galaxy S8. We're talking about kitting out your S7 with the very best gear, ensuring that it reaches its maximum potential while it's in your service.
Here's our round-up of some of the best Galaxy S7 treats currently available:
Official Samsung Wireless Charging stand (£60)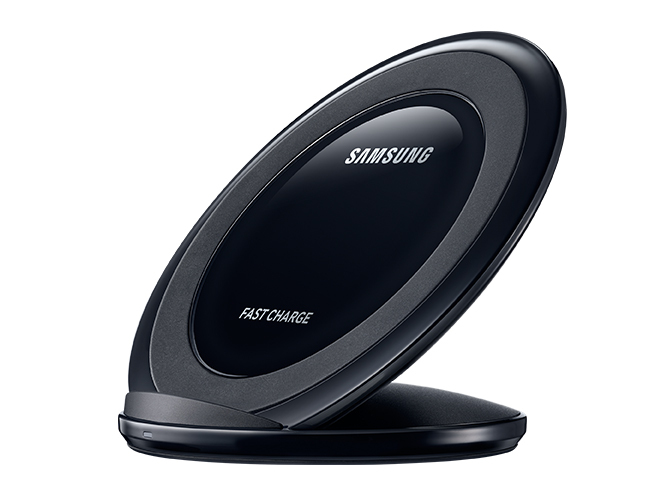 Despite supporting fast charging, the Galaxy S7 also retains its wireless charging skills. Samsung's official dock is rather pricey, but it promises to juice up your Galaxy S7 up to 1.4 times faster than traditional Qi charging docks. While it'll still be slower than using a traditional cable, it's ideal for leaving your handset sipping on juice overnight. Built-in over-charging prevention means that it'll turn itself off once the battery has been fully charged, and the fact that it props up the handset means you can make use of the Galaxy S7's always-on clock display in the middle of the night.
Buy the Official Samsung wireless charging dock here
Ikea Varv table lamp (£50)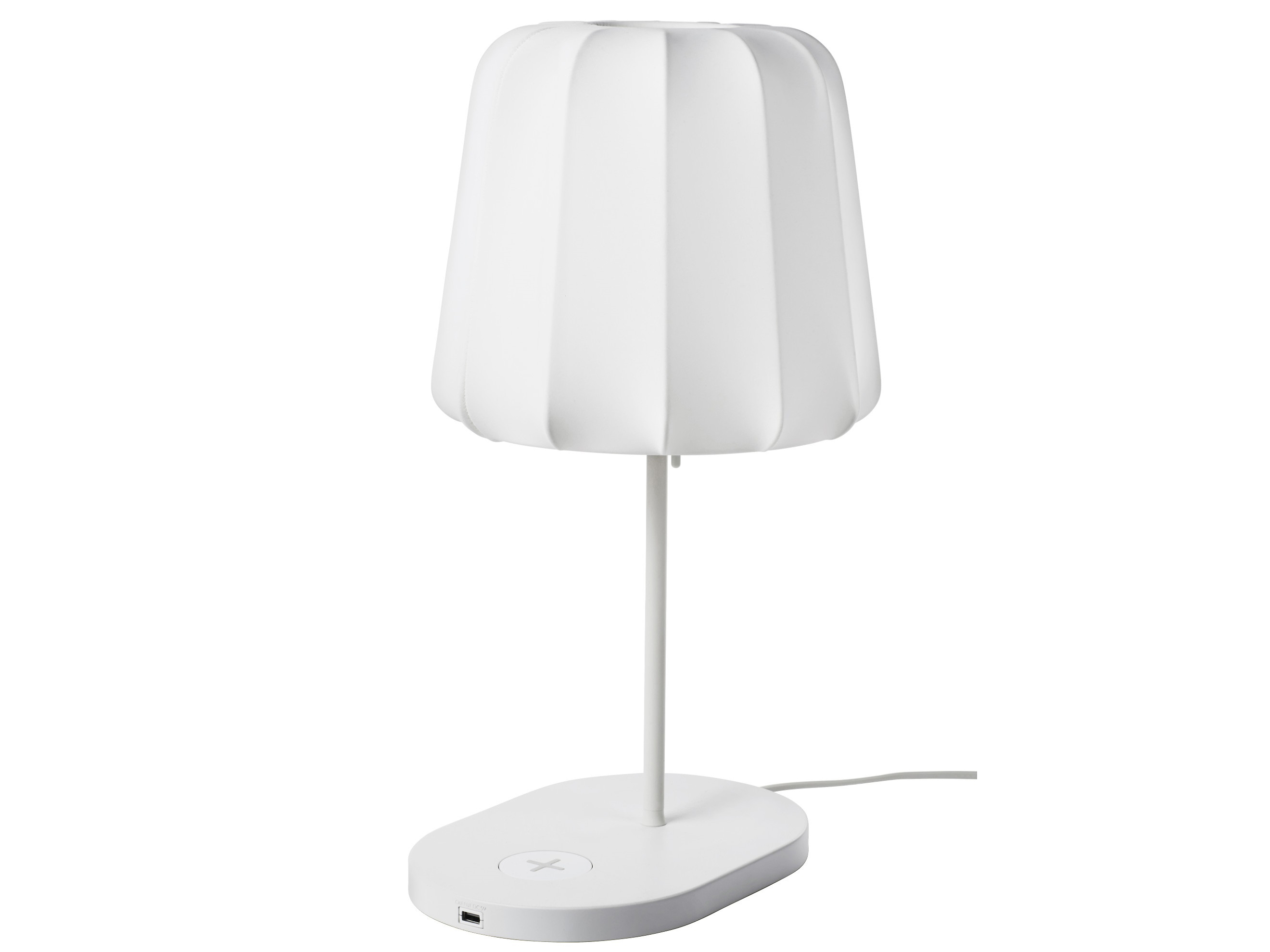 If you like your wireless charging a little more on the subtle side then you might prefer Ikea's all-white lamp, which features a Qi charger built into its base. The base also has a handy USB port for faster tethered charging, or, if you prefer, simultaneous device charging. Bear in mind that you'll need to fork out for a lightbulb separately.
Samsung Gear VR (£80)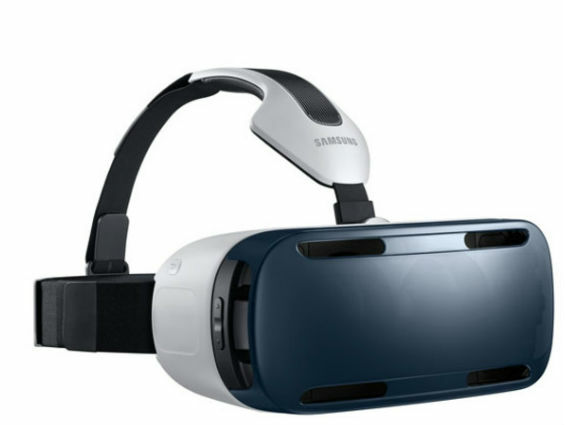 The Samsung Gear VR shell headset is the best virtual reality experience you're going to get outside of the super-expensive experiences offered by the Oculus Rift and HTC Vive. The Galaxy S7 and S7 Edge (like their predecessors) are the only smartphones loaded up with Oculus' software, meaning you'll have access to VR games and apps unavailable elsewhere. The Galaxy S7's 2K screen and powerful Snapdragon 820 processor should handle VR content with ease too, once you've slotted it into the Gear VR headset. Just remember to return to the real world occasionally to, you know, eat and stuff.
OnePlus Power Bank (£16)
Vying for the title of best-value accessory, this 10,000mAh battery will charge your Galaxy S7 three times over for the price of a pub lunch. The 16mm-thick Power Bank is slim enough to slip into a coat pocket, and its minimalist design means your S7 probably won't notice it's made by rival OnePlus. Dual USB ports mean you can charge two devices simultaneously too.
Buy the OnePlus Power Bank here
Celluon PicoPro (US$350)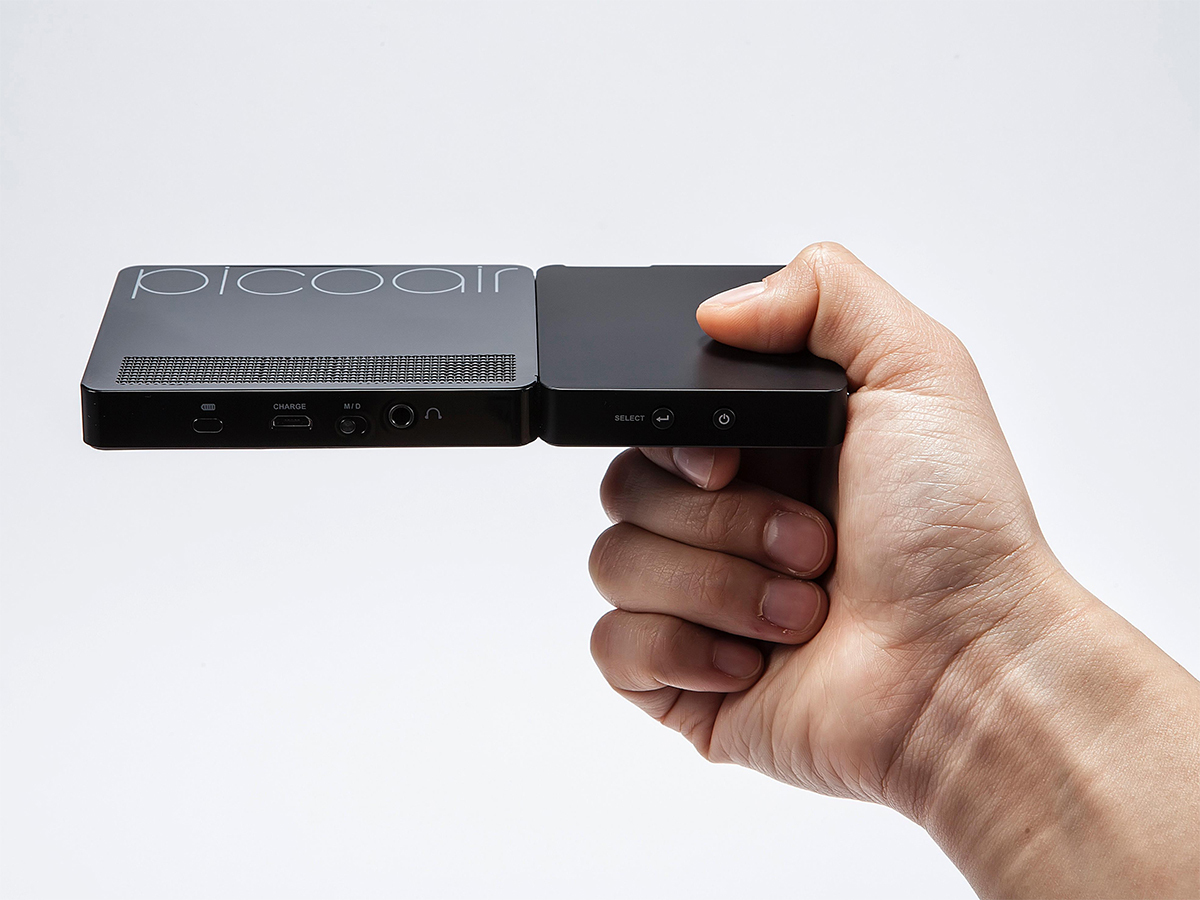 We've seen pico projectors before, but none that are quite as good a match for today's slim-waisted smartphones as this wireless, laser HD model. Despite being half an inch thick, the PicoPro can comfortably blast a watchable 50in picture onto a wall in a darkened room to show off your cat videos. It can also wirelessly connect to your Galaxy S7 (and other Android devices) via Miracast and has a two-hour battery life. Its laser technology also means it runs cool and quiet, and will automatically stay in focus no matter the distance.
Official S View Cover Case (£32)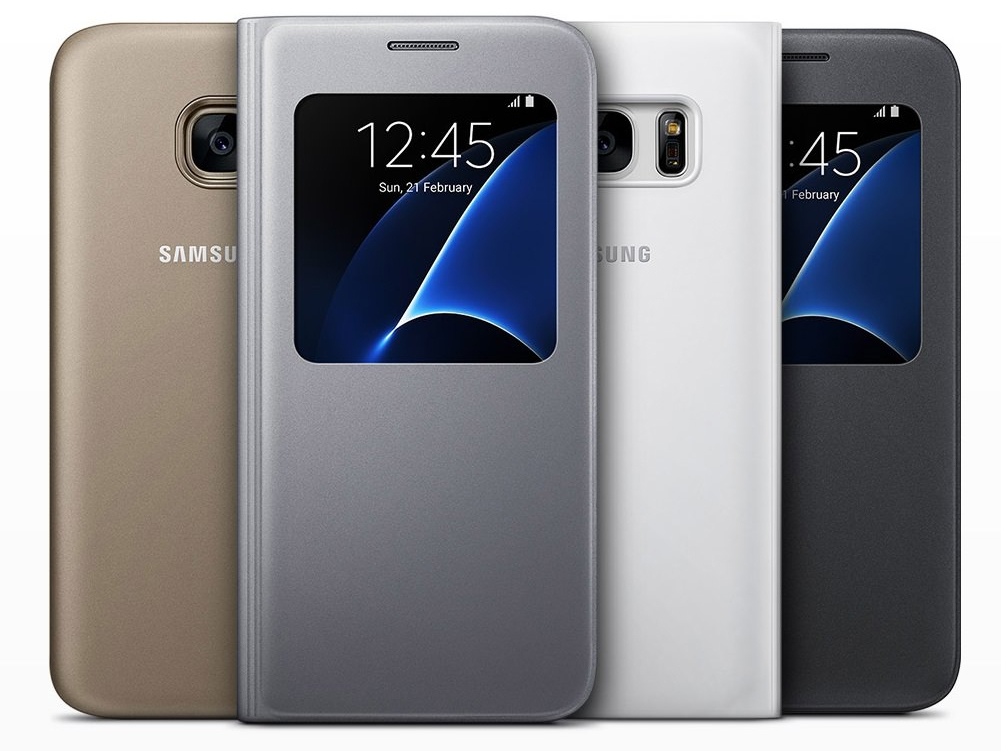 It might not be bulletproof or made from laser-cut bamboo, but this official Samsung case does a decent job of all-round protection, with the additional benefit of an 'S-View' window. When closed, the phone switches into S-View mode, letting you answer calls, reply to messages and take snaps without having to open up the case.
Samsung Galaxy S7 Backpack Battery case (£66)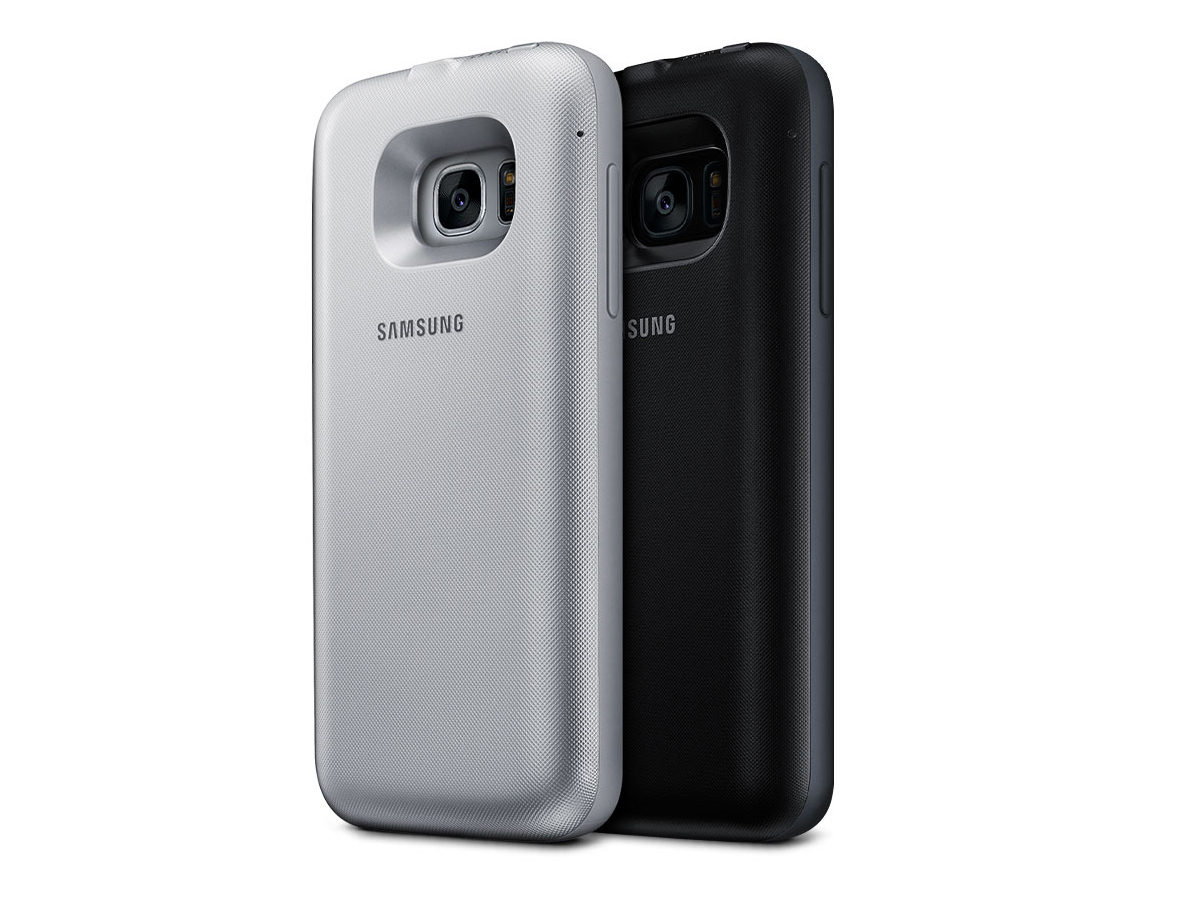 Yes, this is incredibly pricey for a smartphone case, but Samsung's official chunky offering packs in a 2700mAh battery, which is enough to almost double the life of the Galaxy S7, making it ideal for long trips or power users. Battery status LEDs let you see how much extra juice you've got left too. Sure it'll ruin the sleekness of your shiny new handset, but that's a price you're probably willing to pay if you value battery life above all else.
Spigen Galaxy S7 Tough Armour Case (£18)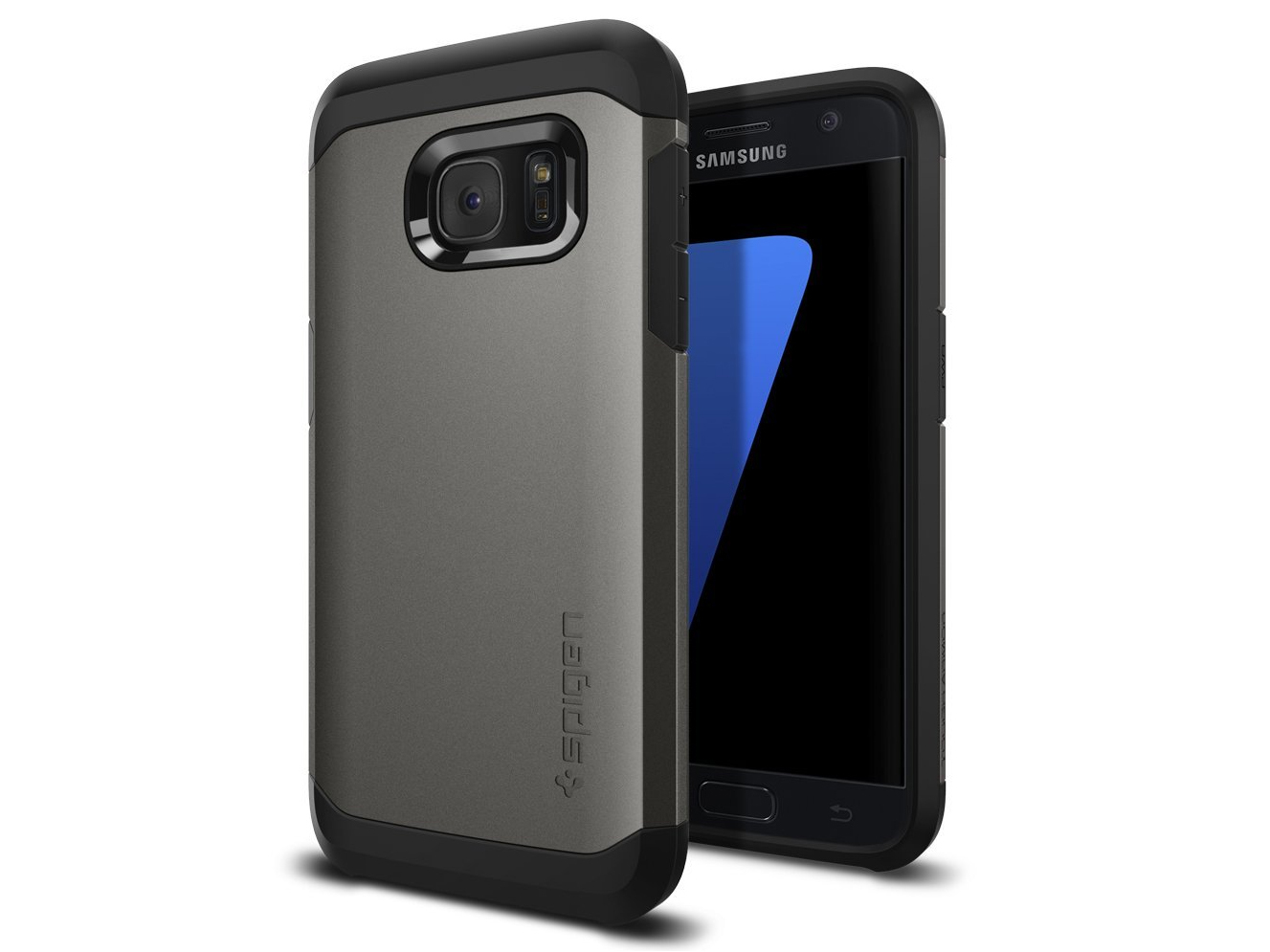 If you want to mollycoddle your Galaxy S7 then Spigen's heavy duty rubber/metal hybrid case should ensure it goes through life without a scratch. Its front lip is raised by 2mm so the screen should also fare well in most accidental drop situations, though you'll still be out of luck of you drop it flat onto a pointy rock. Again – you're paying for extra functionality with added bulk, but if protection is a concern, it'll be worth it.
Savfy tempered glass screen protector (£8)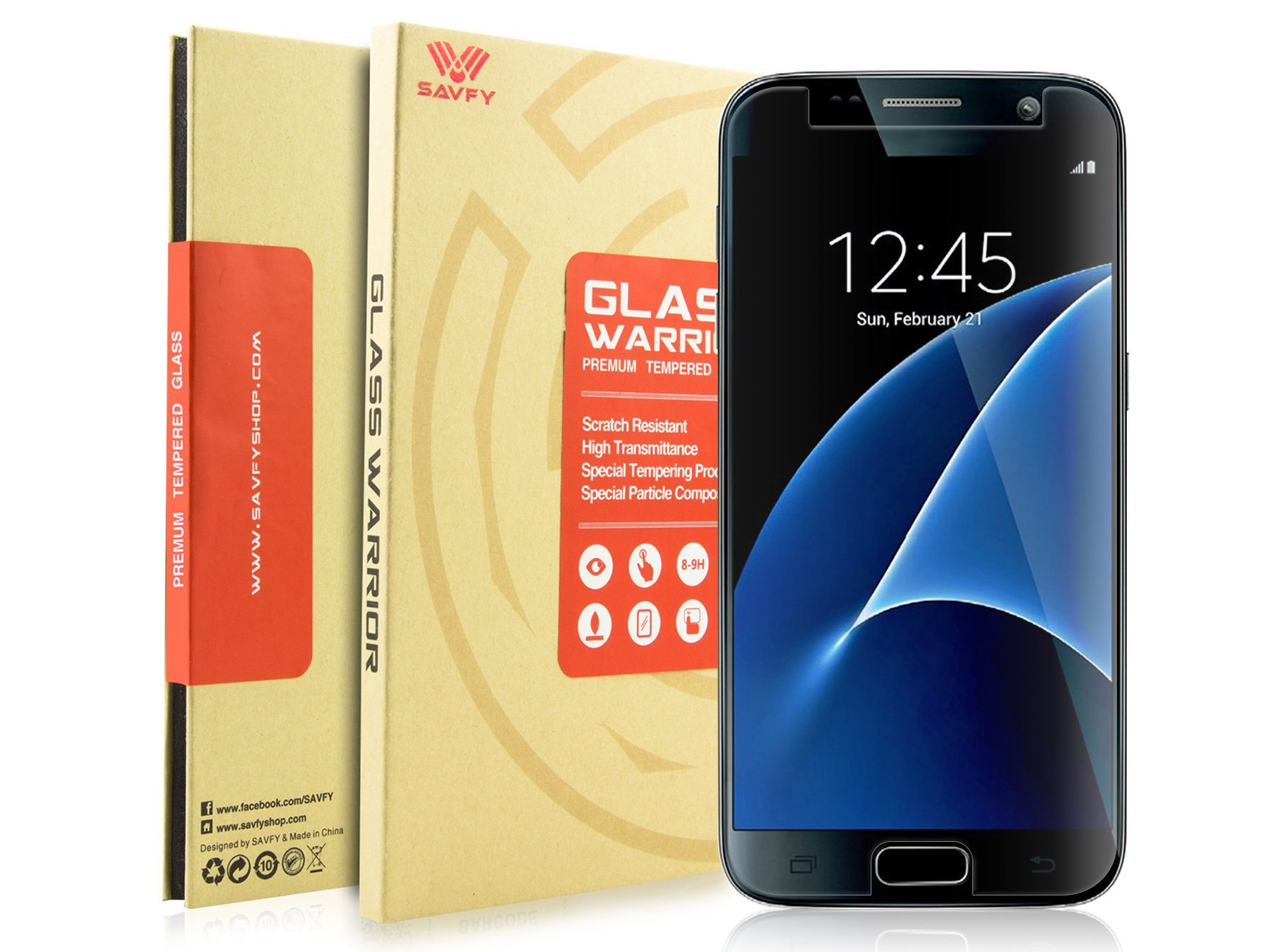 We love tempered glass screen protectors, and fell in love with them the very first time we ditched those awful rubbery ones years ago. This thin, hardened glass protector (cut to the size and shape of the Galaxy S7's screen), bonds to the S7's display. Once it's attached, it'll feel like a normal glass smartphone screen, with the added benefit of scratch resistance and an oleophobic coating, making it less greasy and more fingerprint resistant. If you do happen to drop it, the protector itself will crack, as opposed to the phone's display, which will go on to live another day. If you prefer to go caseless, we'd recommend at least getting one of these to protect that all-important screen.
UE Boom 2 (£100)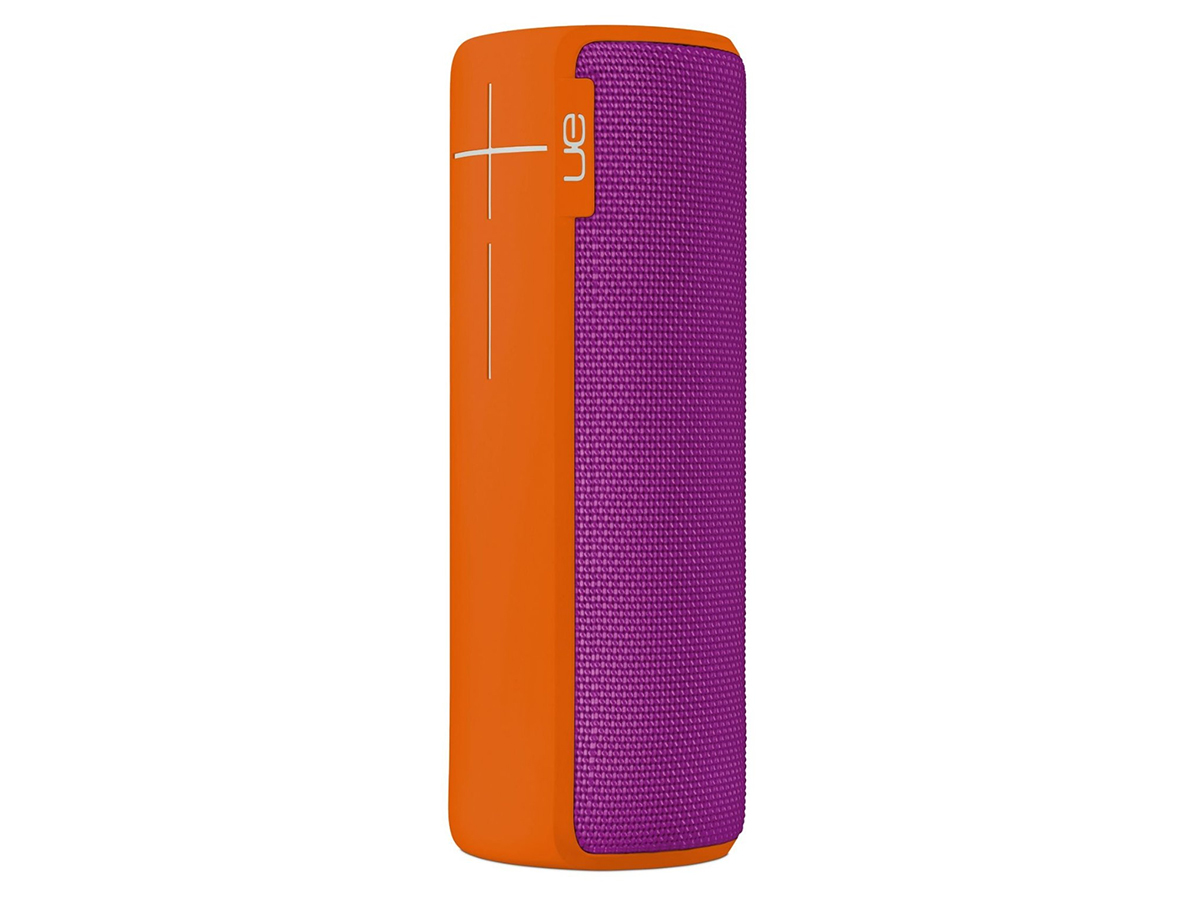 The Galaxy S7 has it all – great camera, superb screen, and all the power you'll ever need. One thing it can't compete with however, is a proper Bluetooth speaker. The UE Boom 2 is small enough to stick into your bag, and packs enough of a punch to fill an entire room with tunes. While it won't serve up the same bass as a dedicated speaker, it's by no means a slouch, with crisp, clear audio with enough of the low end coming through to bop your head to. Pick a colour that matches your Galaxy S7, and dance away.
AKG Y50BT (£135)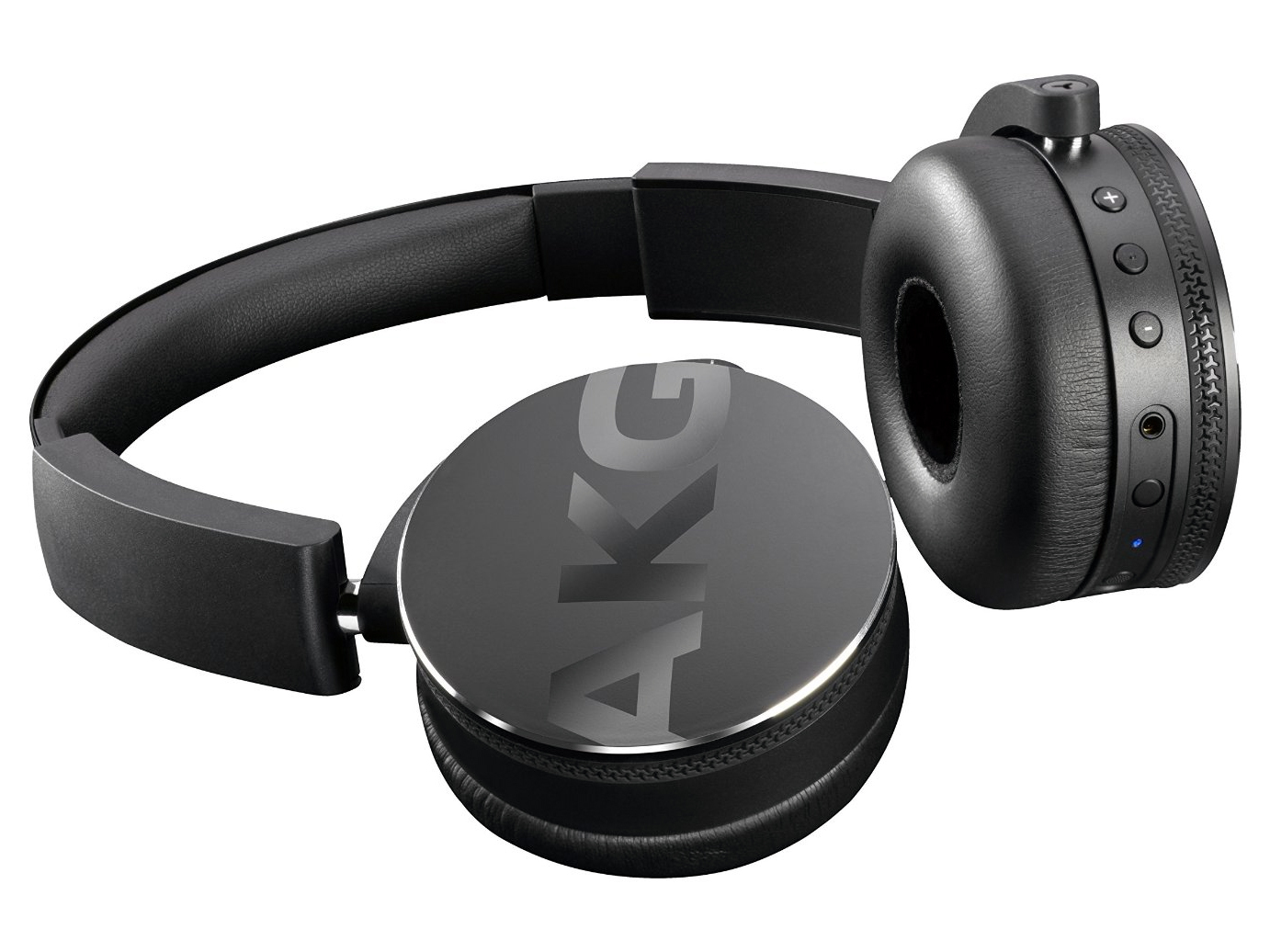 If you prefer pumping music directly into your ears then AKG's funky-yet-attractive cans will provide you with a comfortable, quality auditory treat. They're clear as a bell, with built-in playback and volume controls for convenience, and are available in blue, silver or black. Classic black all the way, if you ask us.