11 things you need to know about the iPhone X
Everything you need to know about Apple's latest and greatest - including how to actually pronounce it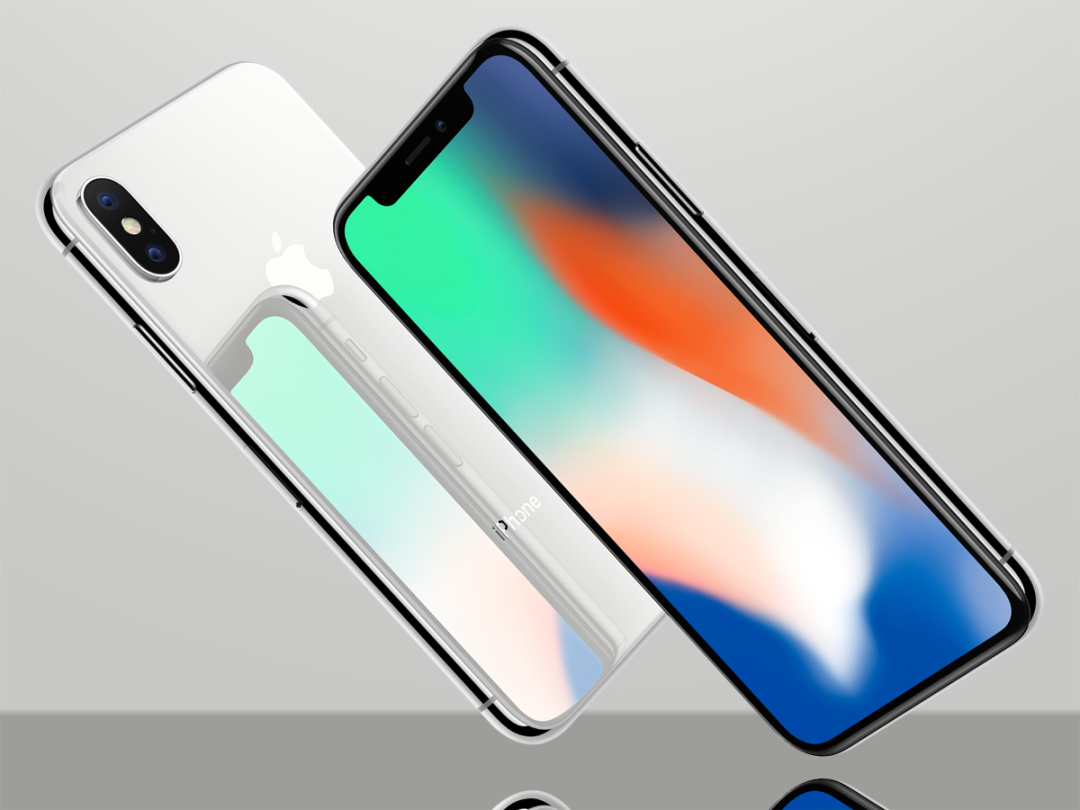 Apple has finally pulled back the curtain on the iPhone X, and golly – it's a bit of a departure from the norm, isn't it?
The bezel-busting X might have had a worse history of leaks than the Titanic, but that doesn't mean it didn't impress us. With drool-worthy hardware, a new take on iOS 11, and some face-friendly animated emoji that look like a right laugh, it's surely shot straight to the top of many an Apple fan's wish list.
But what are the standout features, when will you be able to slip one in your pocket, and is it "iPhone X" or "iPhone 10"? Read on for everything you need to know.
1) It's pronounced "iPhone 10"
No, we're afraid X doesn't mark the spot – don't you remember your roman numerals from school?
The next iPhone is officially called the iPhone 10. It's just that X looks so much more fancy.
Apple has prior form with this, after all. Mac OS X was officially OS 10, so it's no surprise to see the iPhone follow suit.
2) It's almost all screen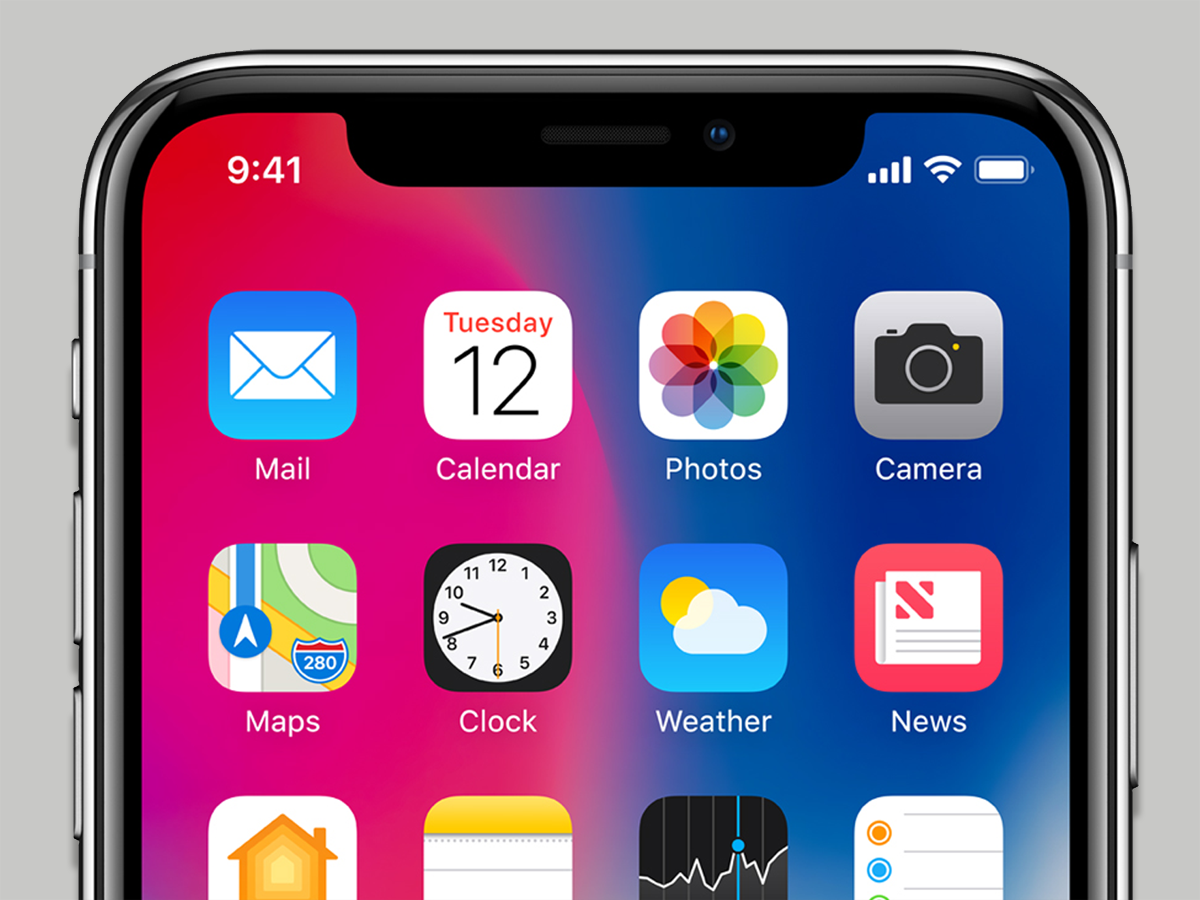 Well it's about damn time. The iPhone has long been the big-bezelled wonder of the smartphone world, so it's great to see the iPhone X ditching the screen surround and going slimline for the first time.
The 5.8in display fills the entire front of the phone, with rounded edges that bleed right into the bezel – which is made of water-resistant, surgical-grade stainless steel, by the way. A tiny notch sticks out at the top, leaving room for the front camera module and speaker, but otherwise there's nothing getting between you and the pixels onscreen.
Ultra-tough glass protects the front and the back from your pokes and prods, with an extra strengthening layer that Apple reckons make it the most durable glass ever slapped inside a smartphone.
There's a trade-off for the extra screen real estate, of course: the home button, complete with TouchID, is no more. Good job there's something better to replace it, then – more on that below.
3) Hello HDR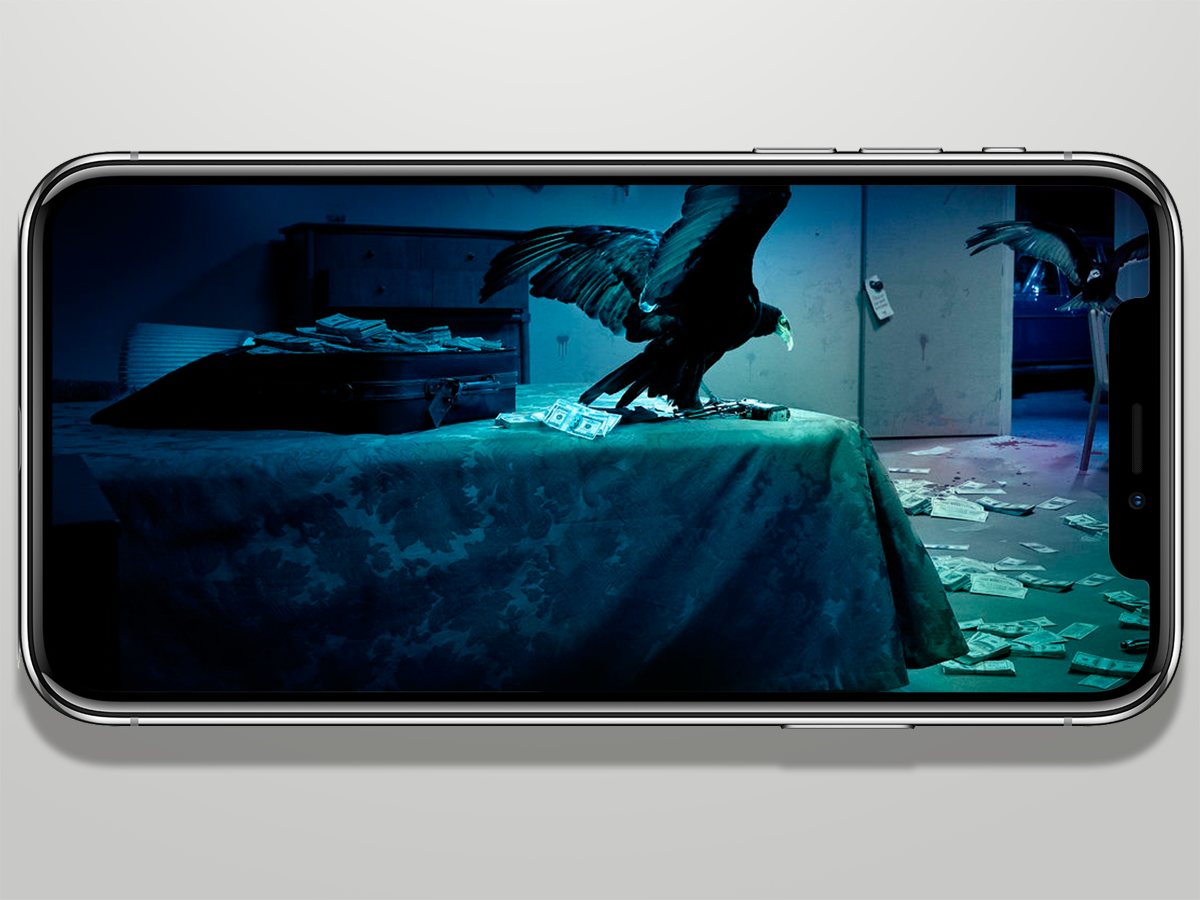 With an eye-popping 2436 x 1125 resolution, Apple calls the iPhone X screen its first "Super Retina" display. A pixel density of 458ppi means there'll be no spotting individual pixels here, no matter how hard to squint.
All of Apple's trademark tech shows up here, including 3D touch and True Tone. Such temperature-adjusting wizardry used to be limited to the iPad Pro, so this is a first for an iPhone.
Another first? The switch to OLED, which should make a huge difference to your photos and videos. Impeccable contrast, unbelieveable black levels and vivid colours are not to be sniffed at.
And that's before you start streaming videos – because of course the iPhone X supports HDR as well. HDR10 and Dolby Vision are both on board, so just about every kind of mobile HDR video should play nicely here.
4) FaceID replaces TouchID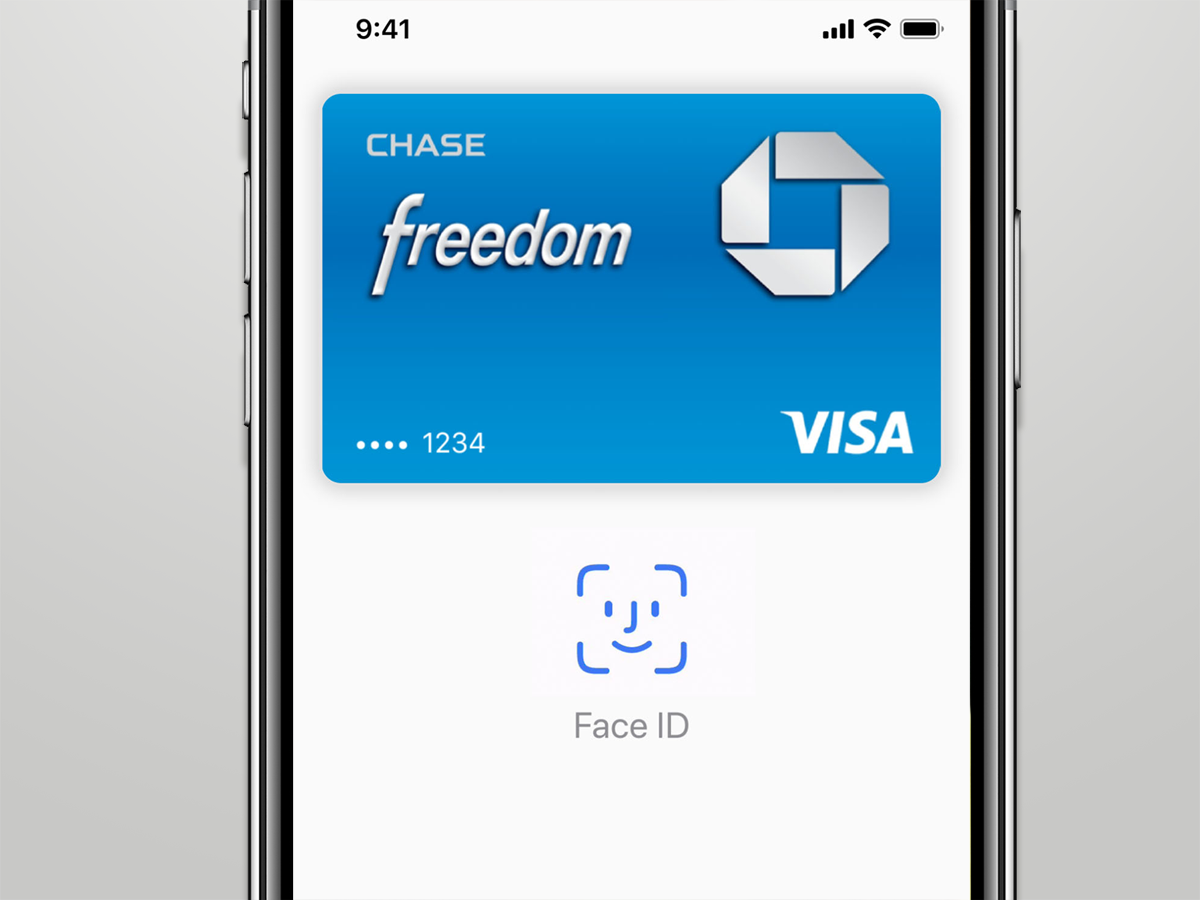 With no home button to caress your digits over any more, the iPhone X might seem a little lax on security – but that's because you don't need to press anything at all any more.
Instead of TouchID, you get FaceID, which uses a new TrueDepth front-facing camera setup to accurately track your mug and unlock the phone whenever you look at it.
There's a main 7MP camera, secondary infra-red camera, dot projector for mapping thousands of individual points around your face, and a flood illuminator for accurate tracking when you're in the dark, so tracking should be more consistent than other phones. (Cough. Samsung. Cough.)
With no home button, you now swipe to open from the lock screen, or go home again when you're inside an app. A half-swipe up opens the multi-tasking view, and holding the side button triggers Siri.
5) Animojis are coming to take over your chat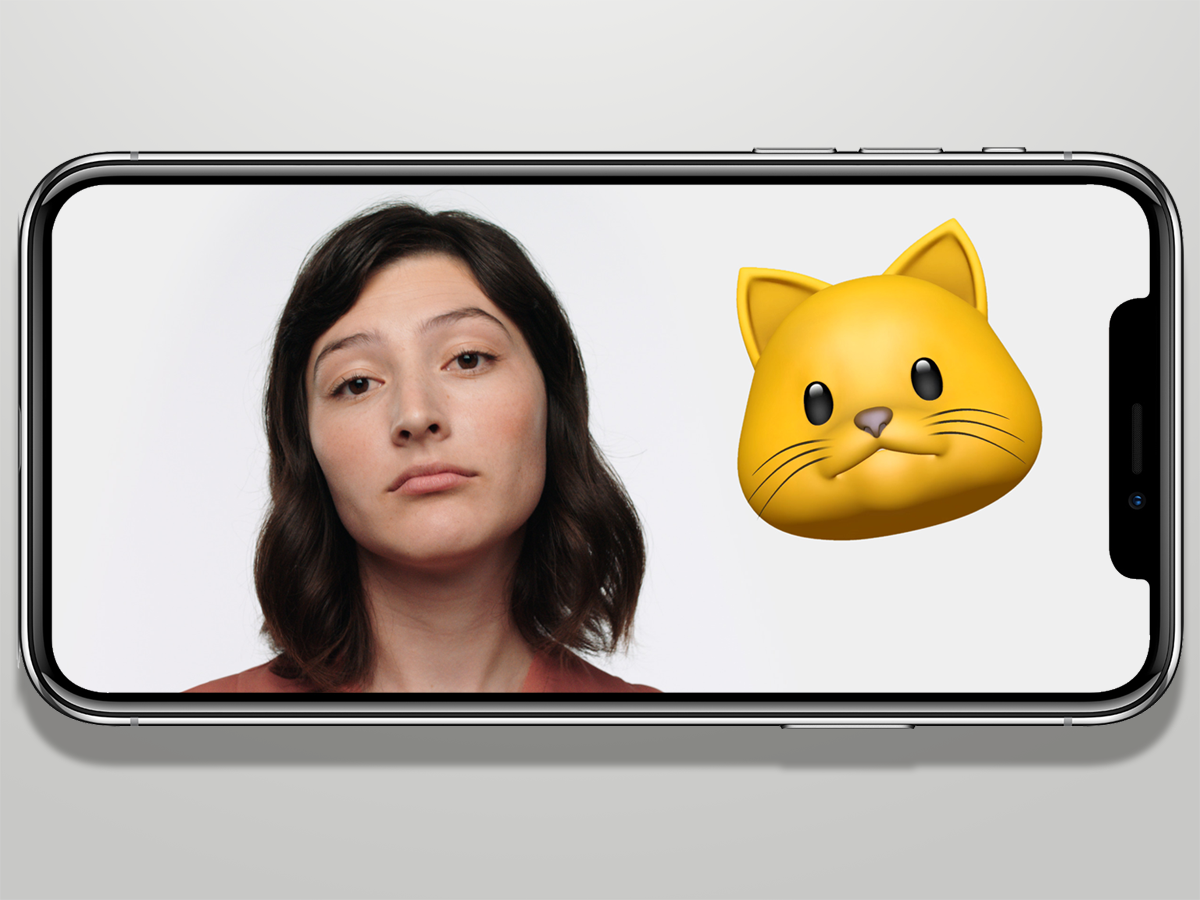 All that accurate face tracking isn't just for keeping your phone safe from unwanted eyes – it's also good for mapping your mug onto a cartoon poo. Perfect for sending to all your friends!
Animojis are basically animated emojis that react to your facial expression, so you can gurn, scowl or laugh away and have the onscreen character do the exact same thing.
You can record a message and have a 3D generated unicorn, chicken or alien read it out to your mates over iMessage, or pull a funny face and pose as a monkey, puppy or a rabbit to create custom static emoji. Expect plenty more to appear once the iPhone X gets into the hands of developers, too.
6) Dual cameras are back and more stabilised than ever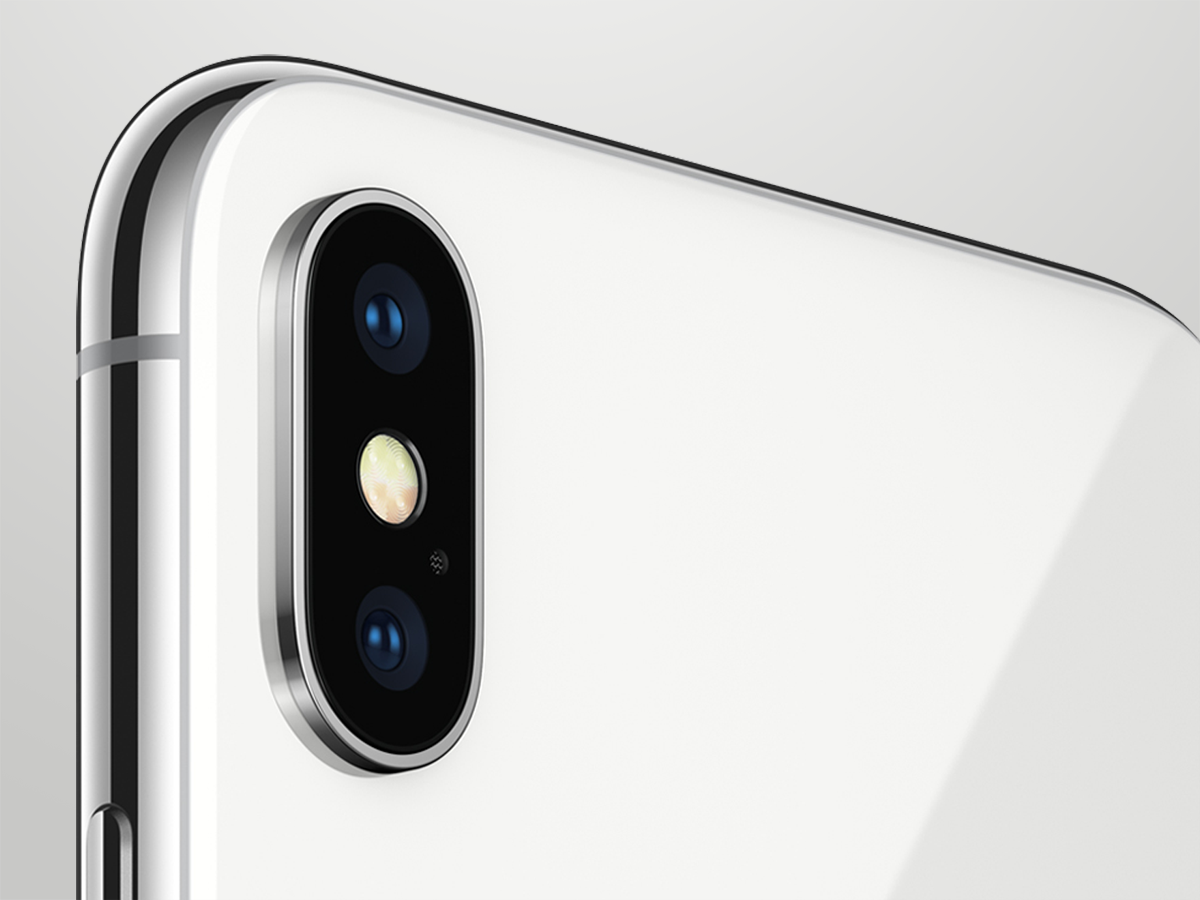 On the face of it, the iphone X's dual 12MP rear cameras don't seem all that different from the iPhone 8 Plus' – only here they're rotated vertically, instead of horizontal.
Look a little closer, though, and you'll see that the whole thing has been entirely redesigned. The main wide angle snapper sticks with an f/1.8 aperture, but the telephoto gets an improved f/2.4 aperture that should give it a boost when it comes to low-light shooting.
Both sensors get optical image stabilisation, too – a first for an iPhone and right behind Samsung's Galaxy Note 8.
Finally, an improved image processor should mean faster autofocus, more realistic HDR photos, and better pixel processing, and Apple is also promising "deeper" pixels this time around. Whatever that means.
7) Portrait Lighting will give your selfies a boost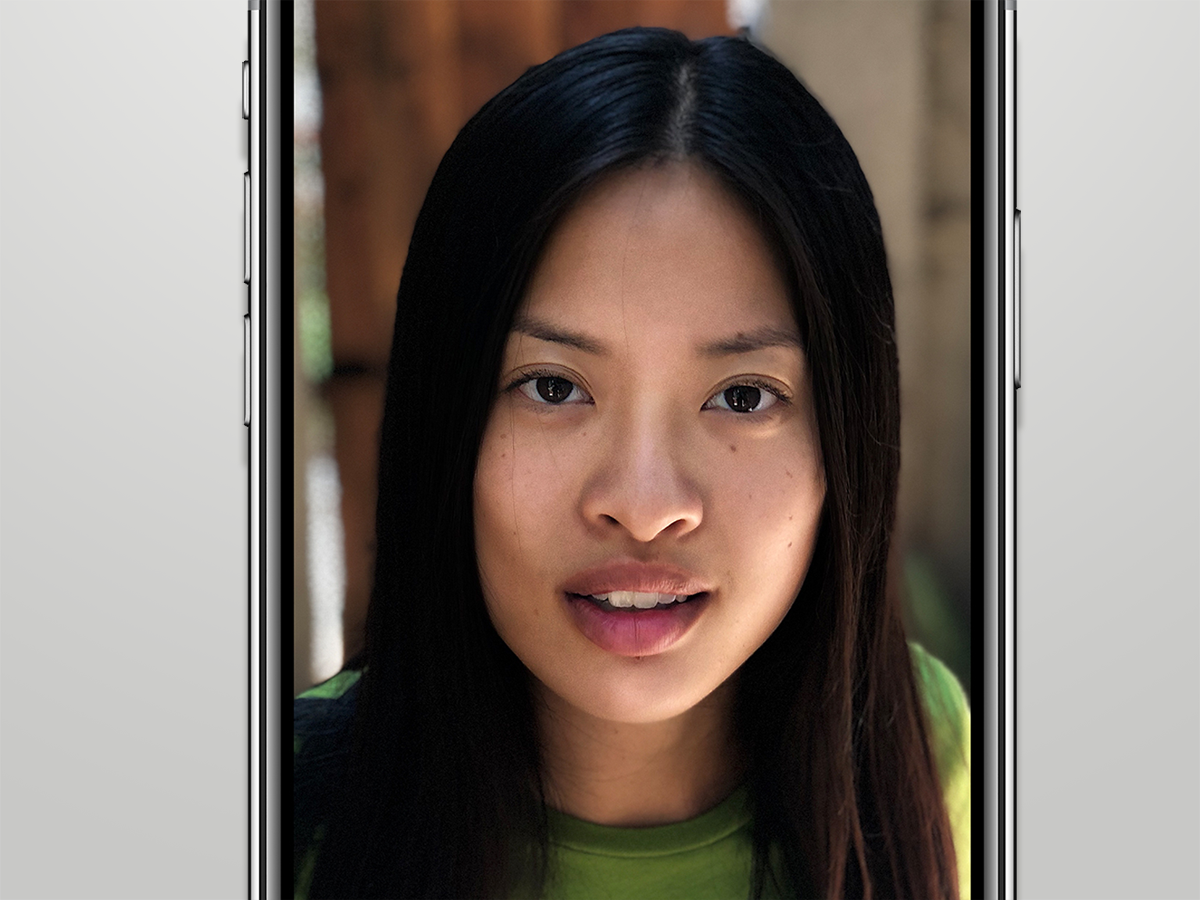 Apple's Portrait mode already let you play pro photographer by blurring out background details, making your cheesy grin the focus of the shot – but the iPhone X should take an even better snap thanks to Portrait Lightning.
Now when you pose for a photo, the dual cameras create a real-time depth-map of the subject – or, your great big mug. Machine learning means it will recognise facial landmarks like your nose, cheekbones and forehead, letting you make a variety of lighting tweaks on the fly that would otherwise only be possible if an actual professional was in the room.
Throw in a quad-LED flash and you've got no excuse for a dodgy portrait ever again.
The X is also the only iPhone to support Portrait mode with the front-facing camera, so your selfies will have beautiful bokeh now too.
8) ARkit is here to augment your reality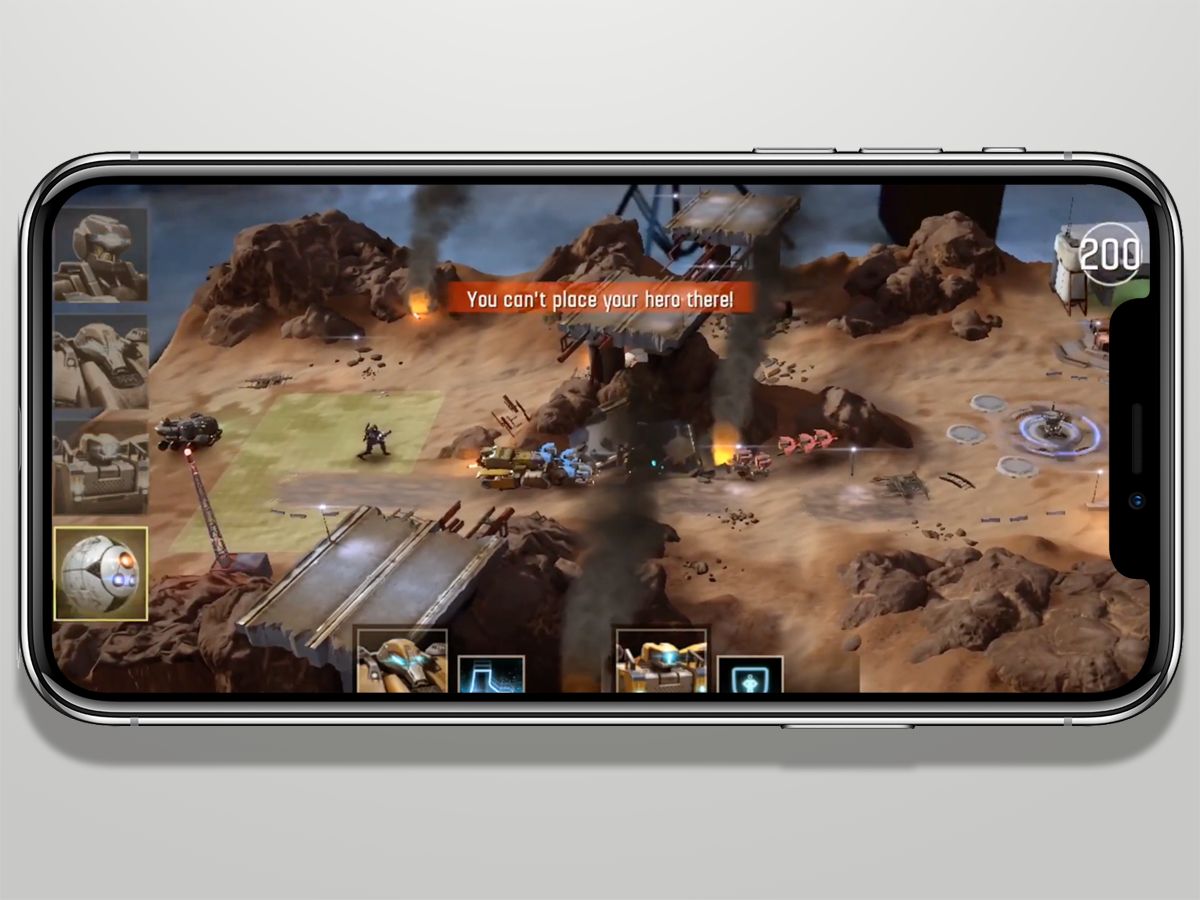 OK, so the X ain't the only iPhone to get in on a bit of augmented reality action, but you've better believe that apps and games are going to pop a whole lot more on the an edge-to-edge OLED display.
Everything has been designed to maximise the potential of AR, with cameras calibrated for better low-light performance, 60 frames-per-second updating, and a new accelerometer and gyroscope for better motion tracking.
Seeing ARkit in action is a hoot, with Directive Games' The Machines taking centre stage during Apple's reveal event. The mini-MOBA renders a 3D battlefield (in 4K, no less) on your tabletop using Unreal Engine 4, letting you move towards, around, and above the battle like an omnipresent military fieldmarshal.
9) Wireless charging is finally on board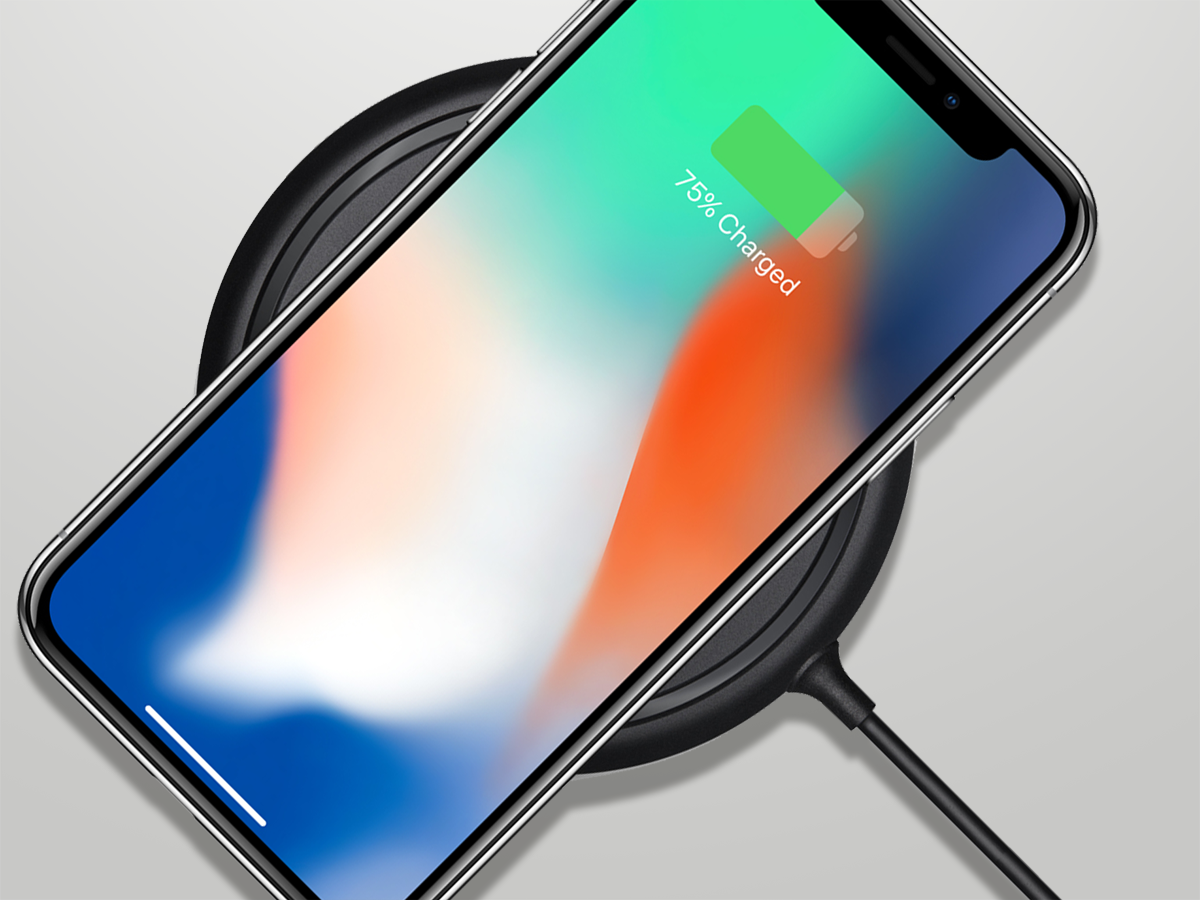 Swapping out an aluminium unibody for a stainless steel and glass sandwich does more than give the iPhone X a fresh new look – it also opens the door for wireless charging.
Apple has slapped a Qi charging coil inside, so you'll be able to stick it down on just about any wireless charging plate out there right now and get a top-up, without having to plug in a Lightning cable first. If you do go for the wired option, expect fast charging for a 50% refuel in 30 minutes.
As for how long you'll be able to go between charges? Apple is promising two more hours of use over the iPhone 7 (not the long-lasting iPhone 7 Plus, mind) so expect to get a whole day out of the battery – unless you're a real selfie addict, anyway.
10) It'll arrive in November, with lots of storage
Don't expect to waltz into an Apple store in two weeks when the iPhone 8 arrives and pick up an X – it's coming a little later down the line.
Pre-orders go up on the 27th of October, in a choice of two colours: Silver or Space Grey.
You'll have a choice of storage sizes too, with 64GB and 256GB flavours available. That's double what you got from the entry-level iPhone 7 and 7 Plus last year, so you shouldn't run out of space for apps, games, music and photos quite so soon this time around.
11) It's the most expensive iPhone ever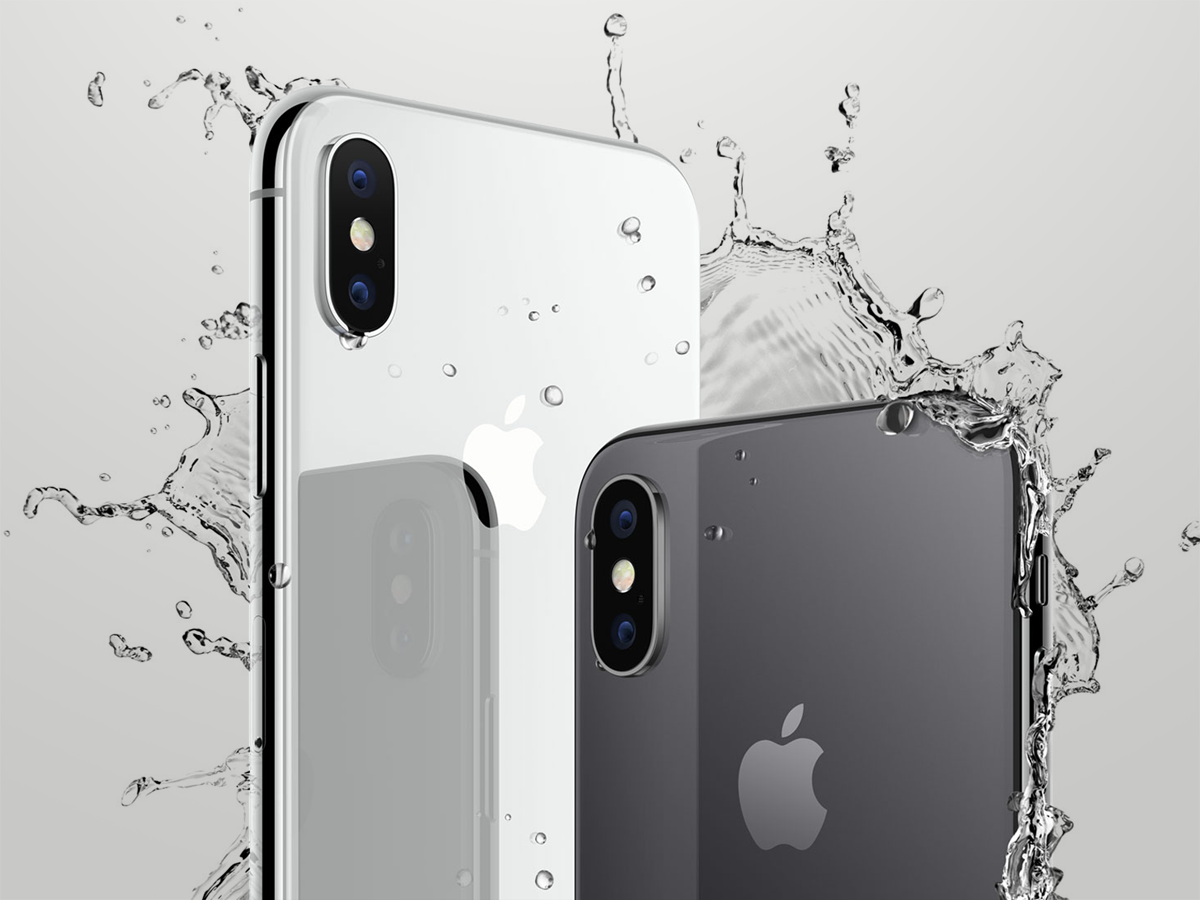 If you've already decided which pocket you'll be sliding an iPhone X into come launch day, you'd better start saving. The basic 64GB model will set you back an eye-watering £999.
That's right: £999. Nine hundred and ninety nine of your precious pounds.
If you want to step up to the 256GB version? That'll be £1149, thank you very much. If you need us, we'll be weeping into our wallets.