6 things we love about the OnePlus 5… and 6 things we don't
It's powerful, packing twin cameras and gets the price (mostly) right - here's what's great and not so great about the OnePlus 5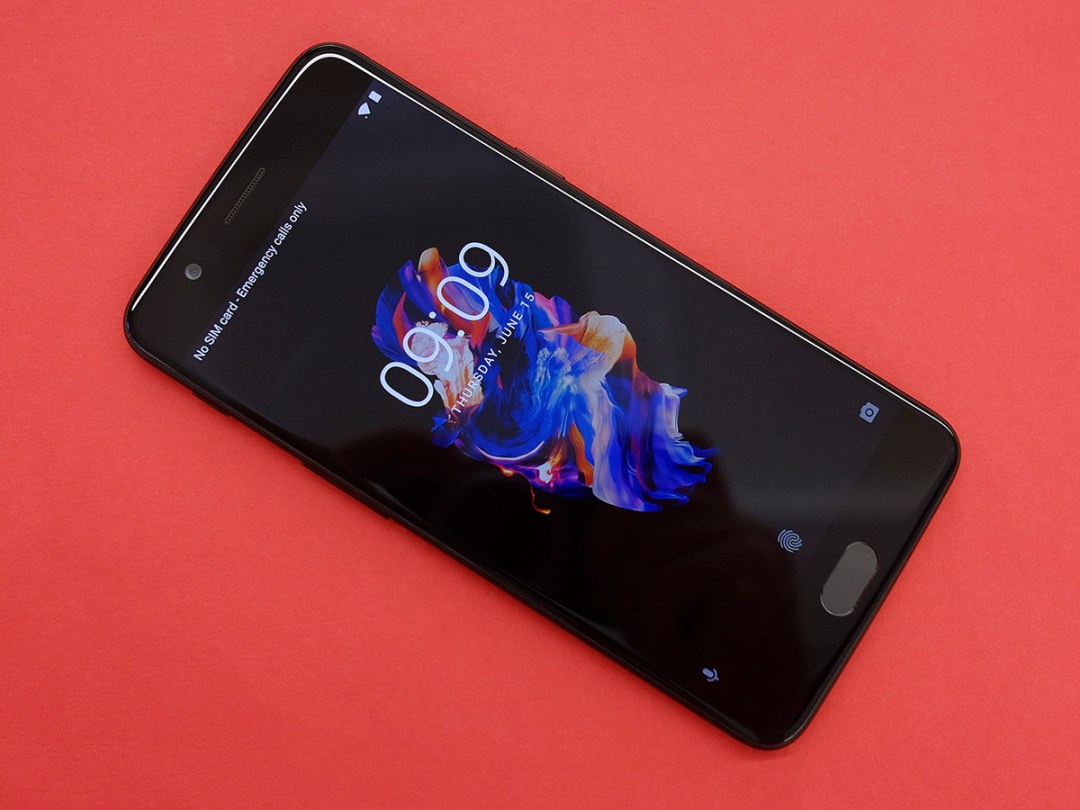 Would you look at that – OnePlus has done it again, introducing the world to another fantastic phone that somehow manages to beat the big-brand competition on specs, but still cost a whole lot less.
The OnePlus 5 is an excellent bit of kit, which improves on last year's OnePlus 3 in so many ways. But while there's lots to love here, there are a few things that aren't so rosy – like that higher price.
Now that we've lived with one for a week, here are our favourite bits of the newest mid-range marvel, plus a few we're not so keen on… and one that we just can't make up our minds on.
1) The streamlined design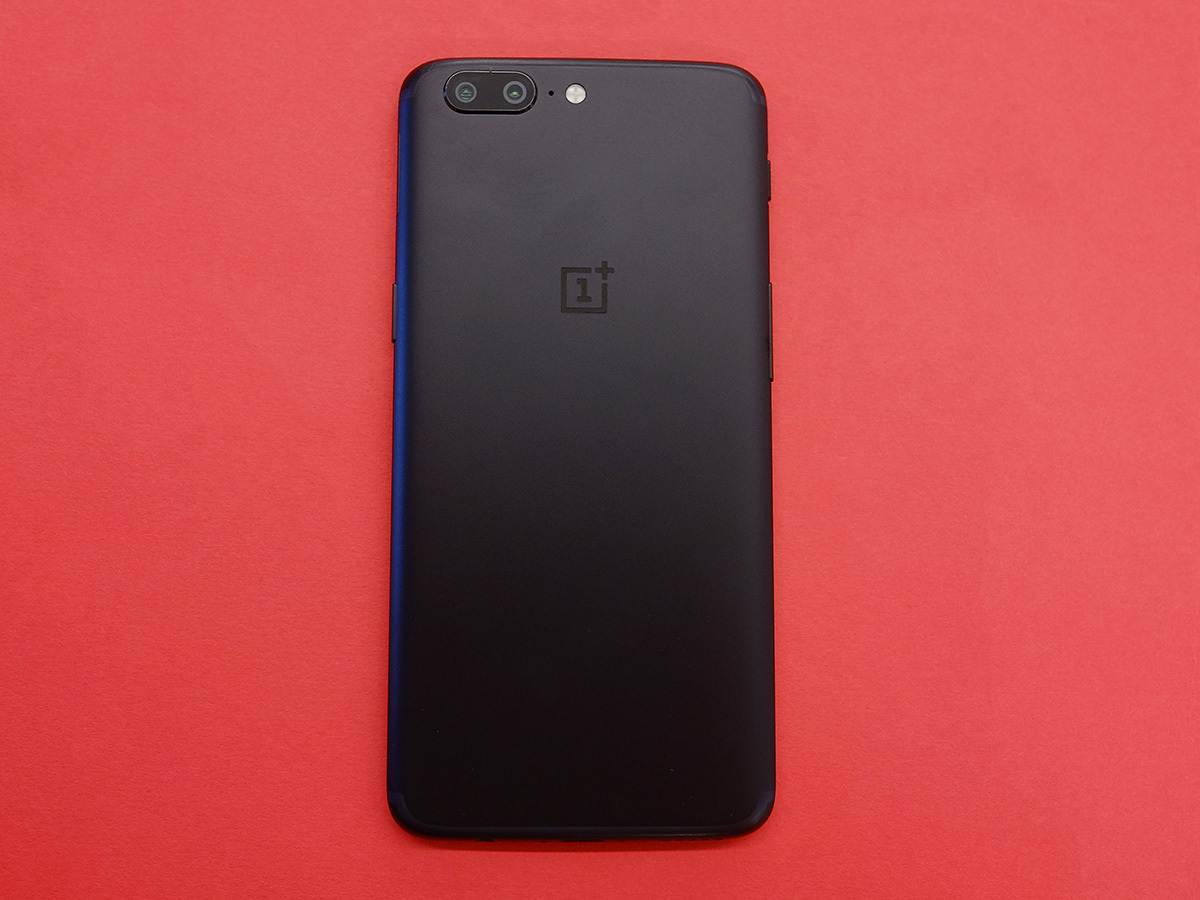 You could never call last year's OnePlus 3T ugly, but this latest generation has still managed to give the looks a major overhaul for 2017. The straight edges and pointed corners are out, replaced with curves and smooth sides that better fit the palm of your hand.
There are still room for detail, though, like the neat horizon line that stretches around the outer edge and separates the front from the back. You still get old favourites like the alert slider and lightning-fast fingerprint sensor, too. Oh, and a choice of colours: Midnight Black and Slate Grey.
The OnePlus 5 feels every bit the premium phone, with fantastic build quality and a design that easily keeps pace with the rest of the high-end competition.
2) The delightful Dual cameras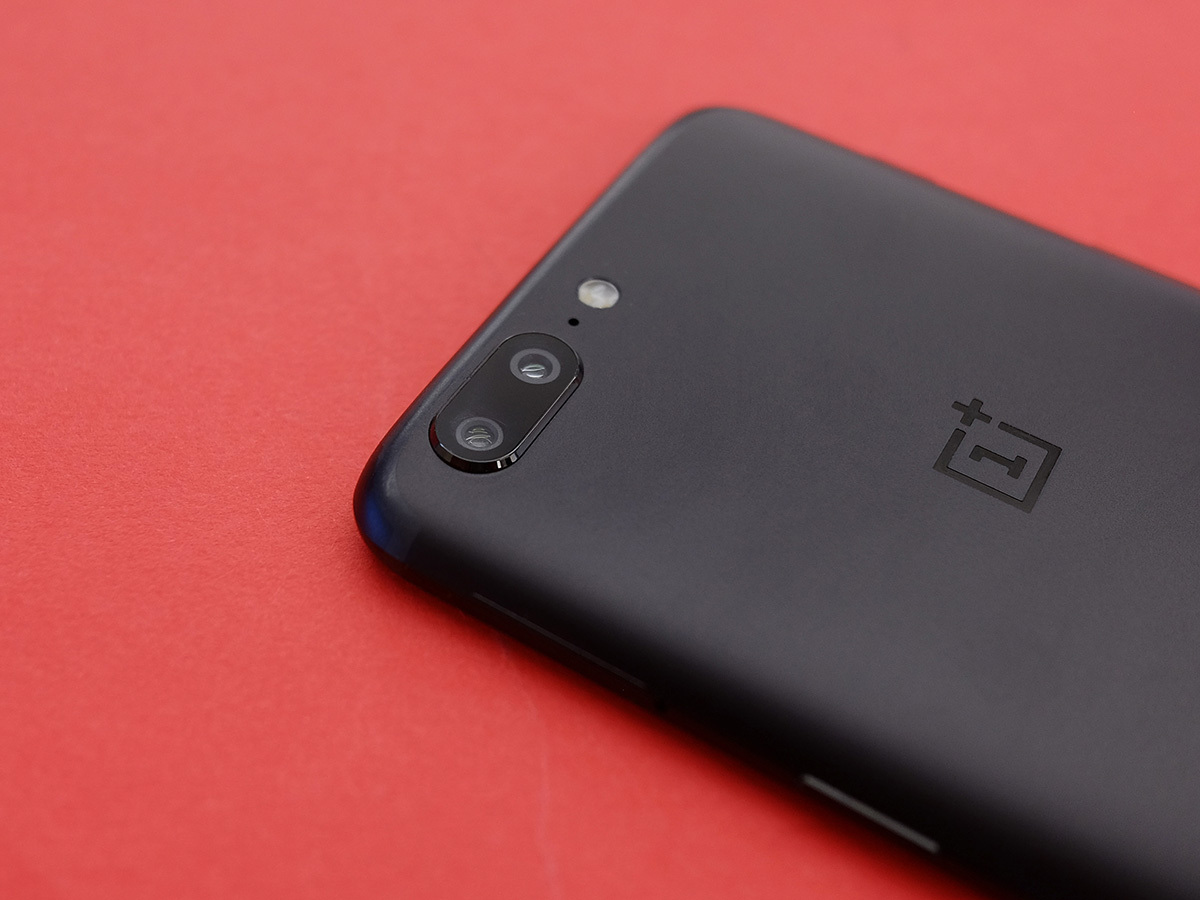 If last year's OnePlus 3 and 3T had one weakness, it was the camera. The OnePlus 5 doesn't have that problem. It doubles up on rear snappers, which work together to take excellent photos. Side-by-side with the more expensive competition, there's really not much in it any more.
Even better, it adds a whole host of extra features, like dreamy depth-blur on portraits, a lossless 2x zoom, and a Pro mode that'll have you shooting stunning snaps in no time. The helping hand from imaging experts DxO clearly paid off – and makes the whole OnePlus 5 package complete.
3) Unparalleled performance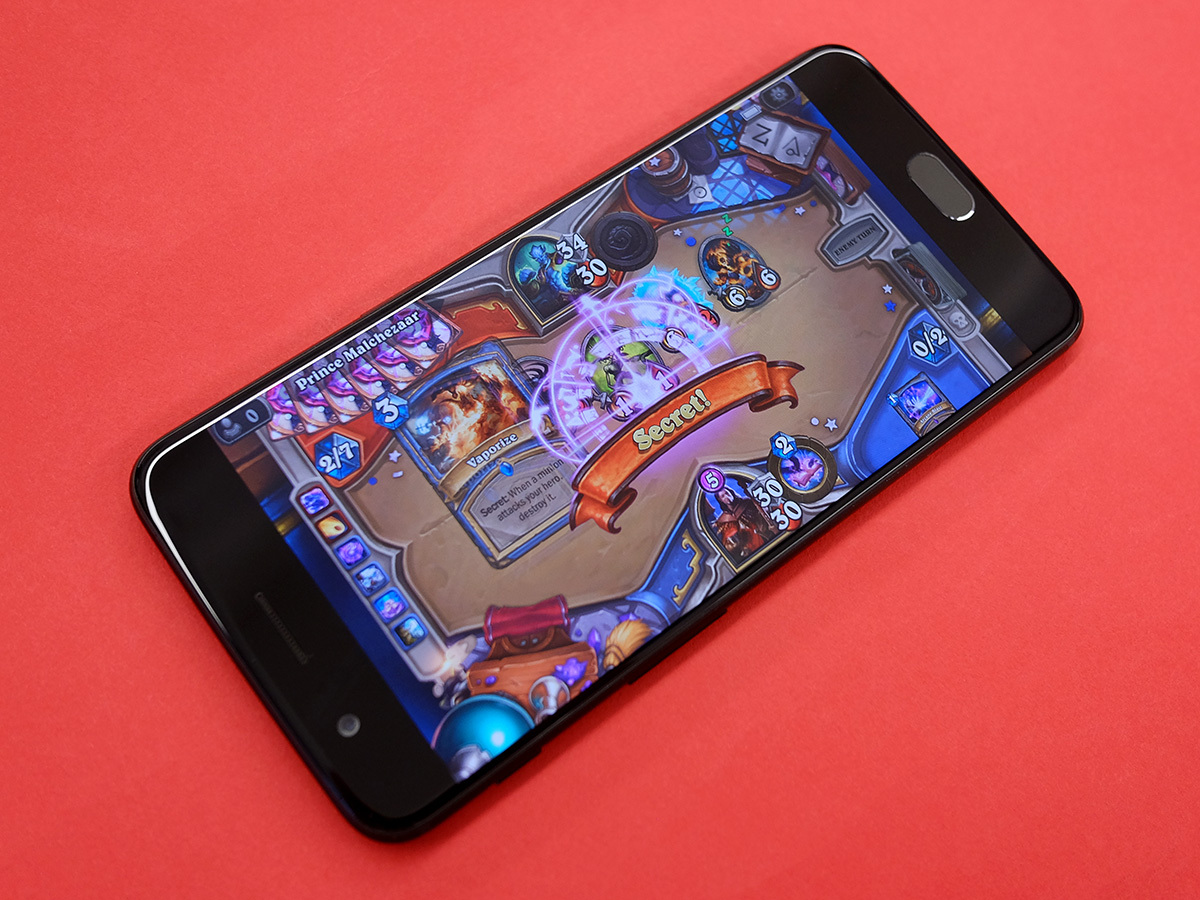 Every OnePlus phone has managed to find room in the budget for one of the fastest mobile chips around at the time, and this new model is no different.
Qualcomm's Snapdragon 835 is setting benchmark records all over the place, and with OxygenOS being the most no-nonsense approach to Android you'll find this side of a Google Pixel, you'd better believe the OnePlus 5 feels phenomenally quick.
Add in a crazy 8GB of RAM on the Midnight Black version, and you've got the fastest Android phone you can buy right now. That means apps and games run flawlessly, your home screens respond instantly to your swipes, and you won't find a hint of lag or slowdown. It's ace.
4) It's a battery life beast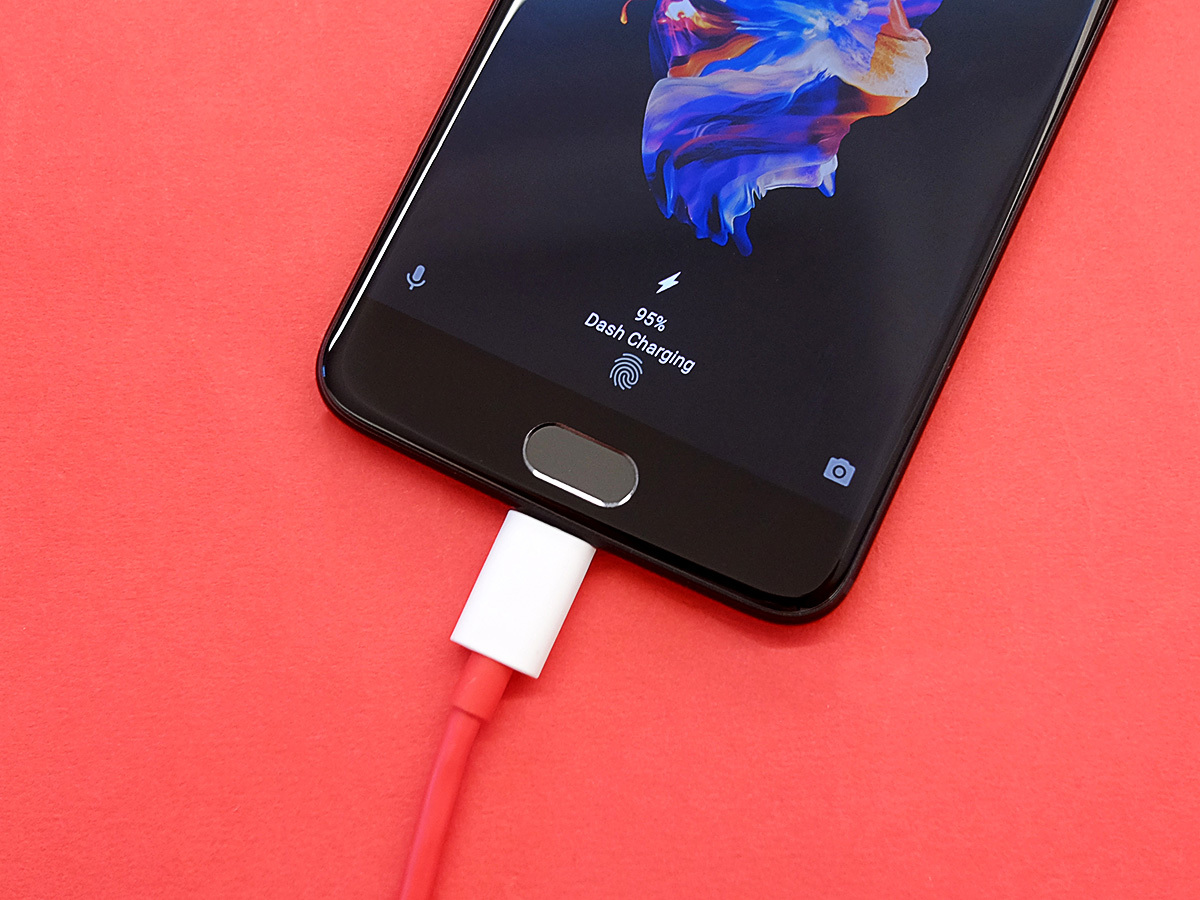 You'd think that the fire-breathing Snapdragon 835 would be an absolute power hog, but OnePlus has managed to tame it and squeeze a superb performance out of the OnePlus 5's 3300mAh battery.
You'll easily go an entire day on a charge, and depending on what you get up to, you'll still have juice left for the next day. It takes no time at all to top back up, either, thanks to Dash Charge. Plug it in, and in 30 minutes you'll be back up to around 50% – easily enough for the rest of the day.
This makes it one of the best phones around right now for sheer longevity. It might not match the 5000mAh batteries of the Lenovo P2 or Moto Z2 Play, but just about everything else out there will struggle to match the OnePlus 5 for pure staying power.
5) Simplified Android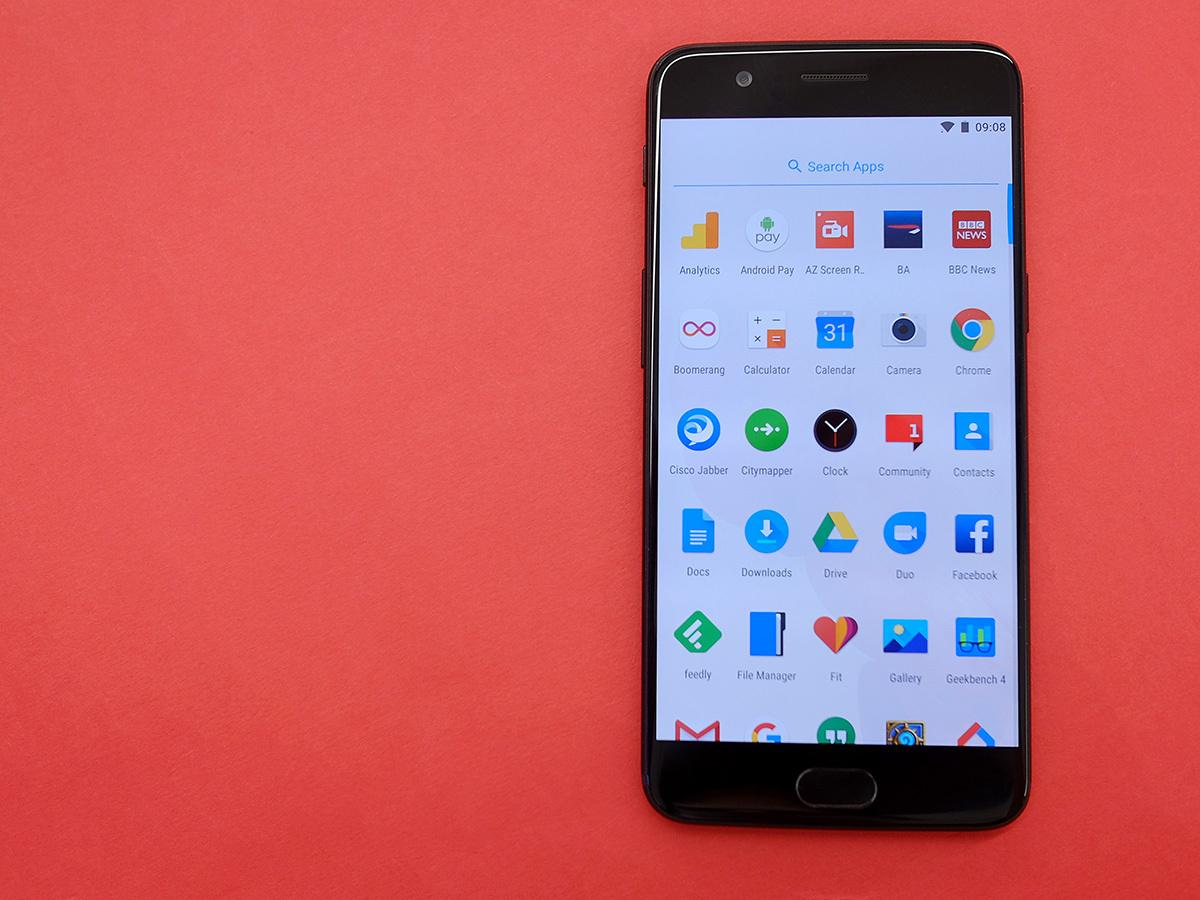 OnePlus has always had a fantastic spin on stock Android, with useful additions and extras that don't distract from Google's original design. Previous phones had help from Cyanogen, but now the company is going it alone with OxygenOS – and things have never been better.
Essentially cherry-picking the best bits of vanilla Android, and the Pixel launcher that's still exclusive to Google's own Pixel devices, the OnePlus 5 is arguably even better than those home-grown versions. You can customise the look with your pick of icon packs, hide all your home screen widgets in a single scrolling Shelf, and access your apps with a swipe.
6) A Delightful display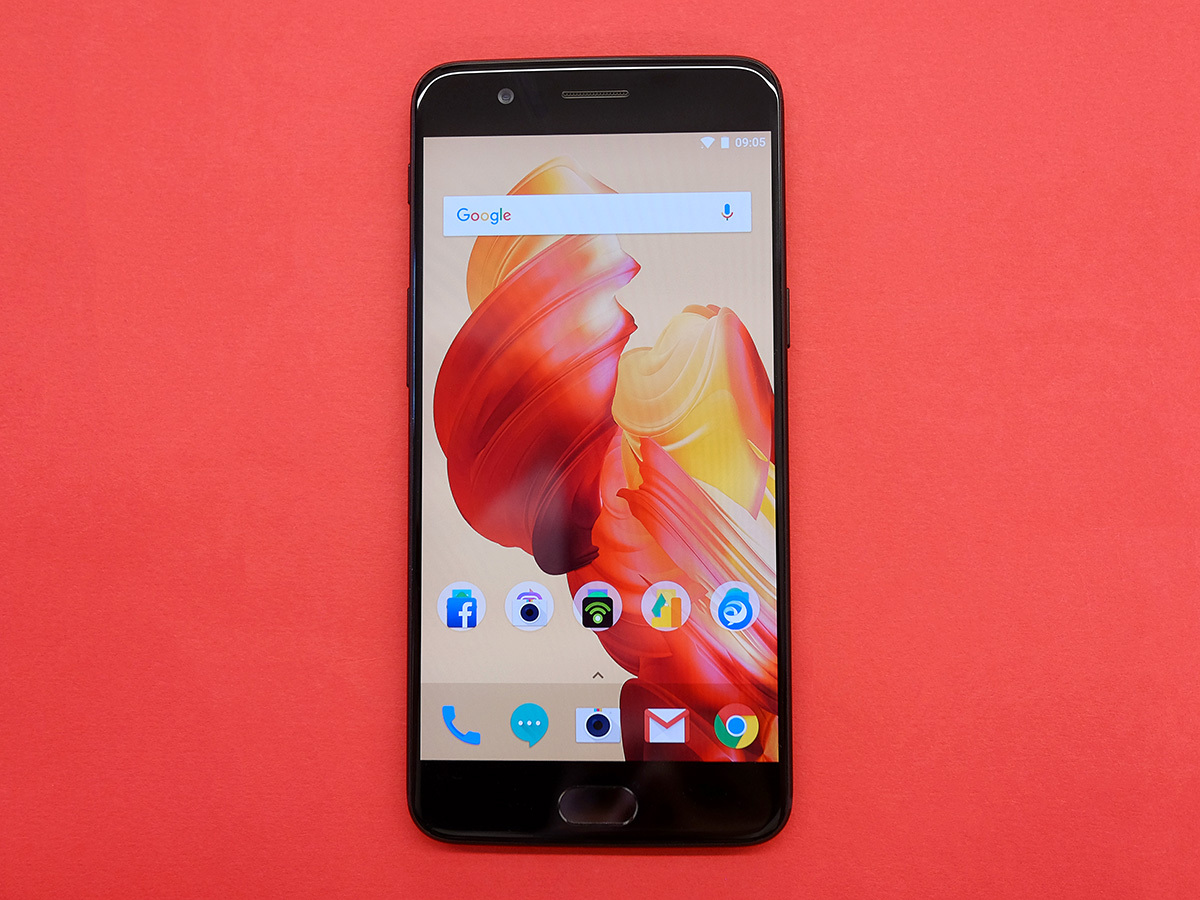 OnePlus has never been one to ramp up the resolution – 1080p has been fine in previous years, and it's absolutely fine here too. You won't spot individual pixels without a microscope, and pictures look pin-sharp.
It's an AMOLED panel underneath, too – which means impeccable contrast and bright, vivid colours. Not to mention perfect, inky blacks which make all the difference when you're watching films or playing games.
Sure, there are plenty of phones with QHD screens, super-skinny bezels and even curved sides, but then they cost a whole lot more moolah. This doesn't, and that's just fine.
1) The overly familiar looks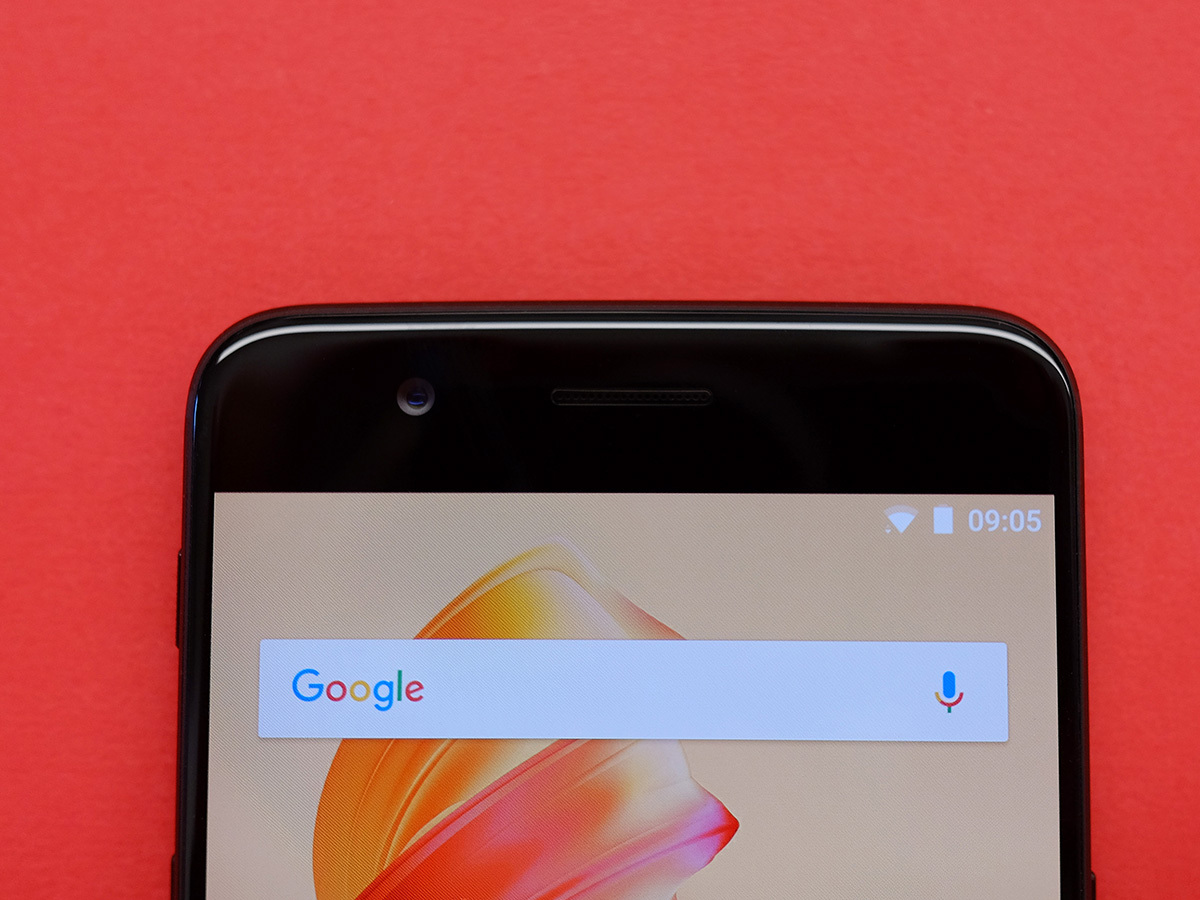 It's not quite 50 shades of grey, but… You only get a grand total of two colour choices: Midnight Black and Slate Grey. There's not a massive difference between them, either. Having seen both in the flesh, one is slightly blue-er, but both look distinctly monotone compared to the more colourful Samsungs, HTCs and even iPhones of this world.
Speaking of iPhones, those dual cameras around back make the OnePlus 5 look an awful lot like an Apple handset. Previous efforts had their own unique design, but this year there's less to separate it from the rest of the pack. Even if it is very well-made.
2) No expandable storage, again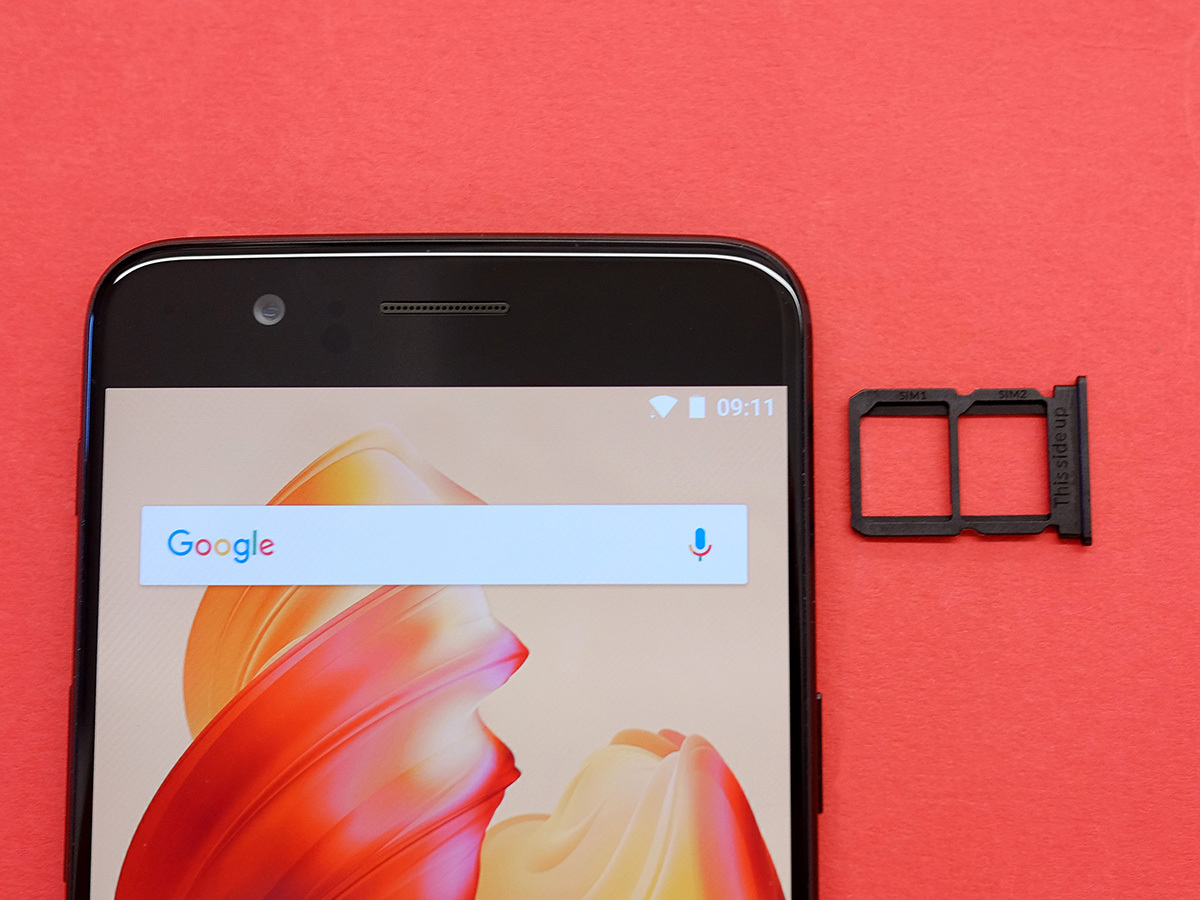 If you wanted more storage in a last-gen OnePlus phone, you had to pony up extra cash when buying one – there was no microSD card slot, even though there was room for twin SIM cards.
Now that other phones have gone with a hybrid SIM setup, with a second SIM card slot also doubling as microSD storage, we had our fingers crossed that the OnePlus 5 would do the same.
Sadly, though, it's business as usual: you can load up two SIM cards at once, but there's no space for expandable storage. That 64GB Slate Grey option not enough for you? Then you'll have to pay £50 extra and grab the 128GB Midnight Black handset instead.
3) Waterproofing still doesn't make the cut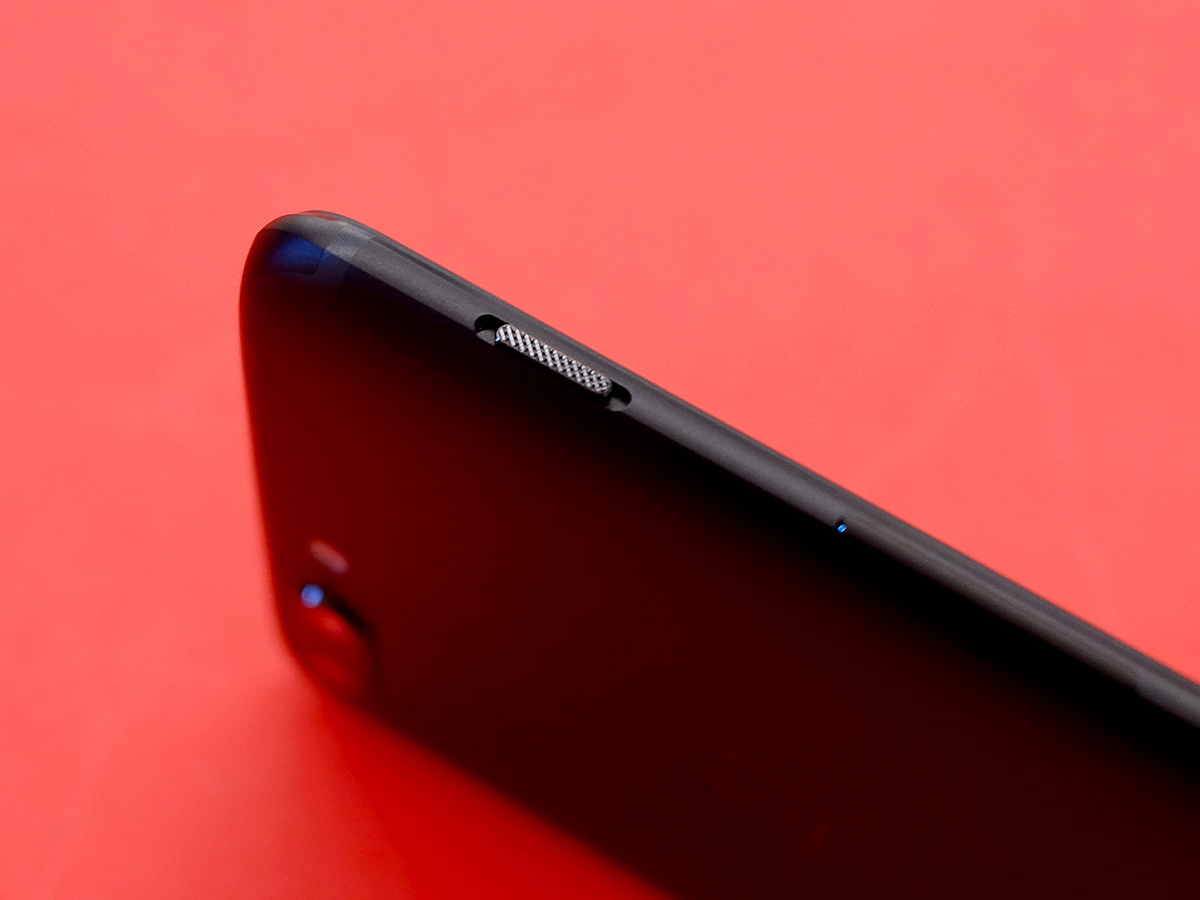 Pretty much every major flagship phone has some kind of water resistance now – but OnePlus hasn't managed to find room in the budget to add it here. That means any accidental dunkings – be that in a swimming pool, sink, toilet bowl or pint glass – could spell disaster.
While we don't get to spend anywhere near as much time lounging pool-side as we'd like, our temperamental British summertime means rain is never that far away. With other phones, that's not a problem, but you'll have to be a lot more careful with a OnePlus 5 in your palm.
4) Low-light camera could be better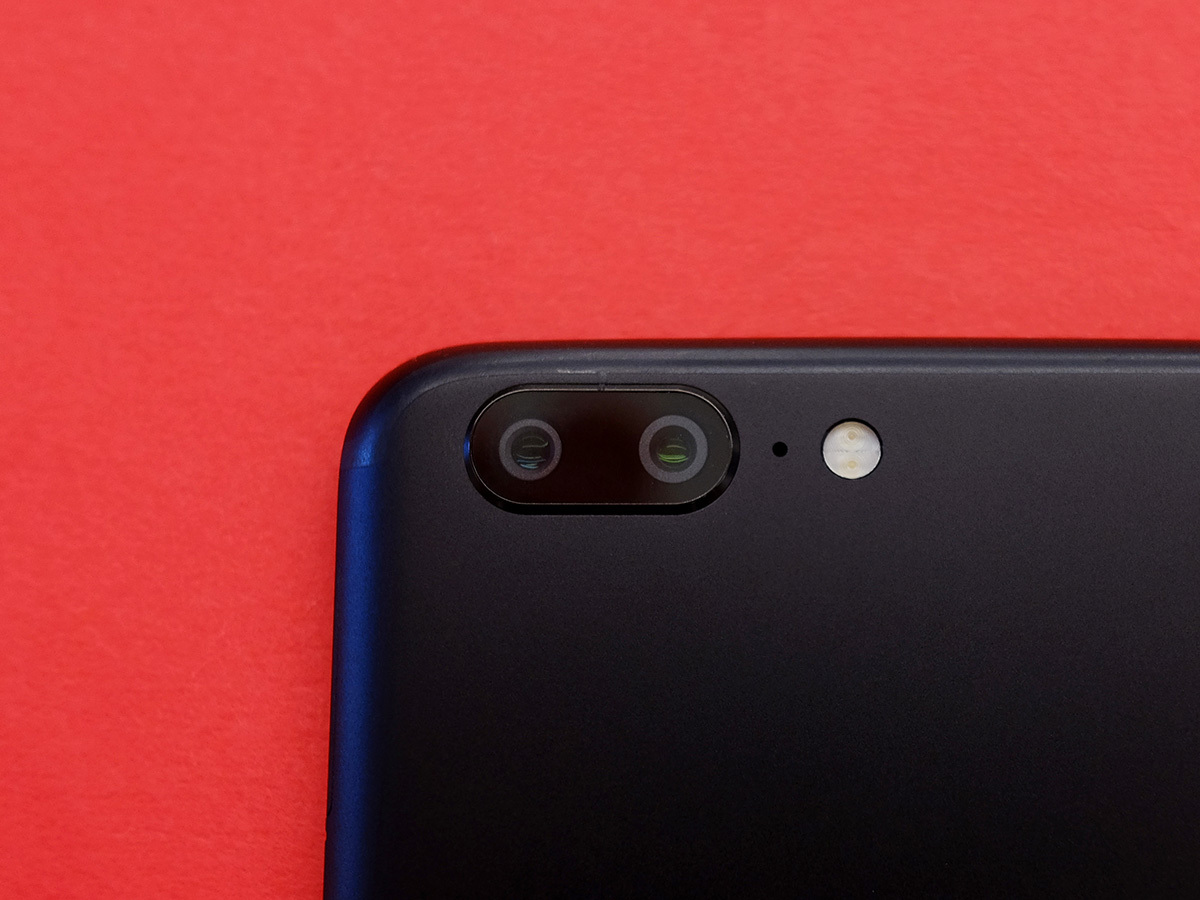 Now this is nit-picking, seeing how the OnePlus 5's dual cameras are excellent in just about every other aspect, but when the sun goes down, it can't quite keep up with the very best of the smartphone world.
Tiny phone camera sensors are never going to be as good as full-size snappers in low light, but handsets like the Google Pixel, Galaxy S8 and iPhone 7 all take superior shots. The LED flash helps, of course, but for the most part, you'll want to stick to better lit scenes to get the best from those dual lenses.
…AND THE ONE THING WE'RE TORN ON
1) That higher price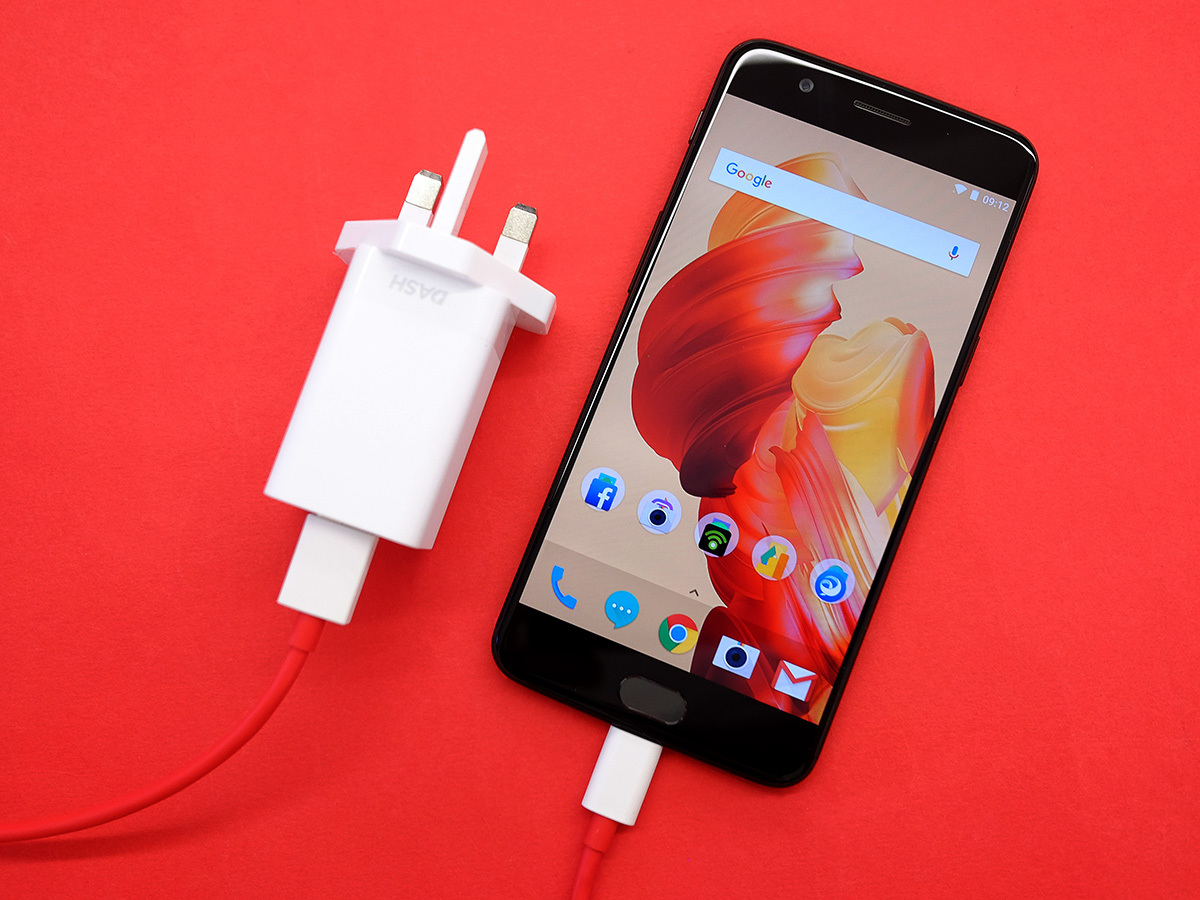 There's no getting away from it: the 5 is the most expensive OnePlus phone to date. With prices starting at £449, it has never been closer to true flagship phones from the likes of Samsung and Apple. For some, that's simply too much money.
On the other hand, it's expensive but not too expensive. Don't get me wrong, £449 is a lot of money to drop on a phone – but it's significantly less than the £700 you'll have to pay for a Galaxy S8 or iPhone 7.
That still makes it great value overall, even if it isn't in quite the same impulse buy category as last year's model.