7 things we love about the HTC U11… and 6 things we hate about it
HTC's squeeze-friendly smartphone is unique, and looks gorgeous - but it's not quite perfect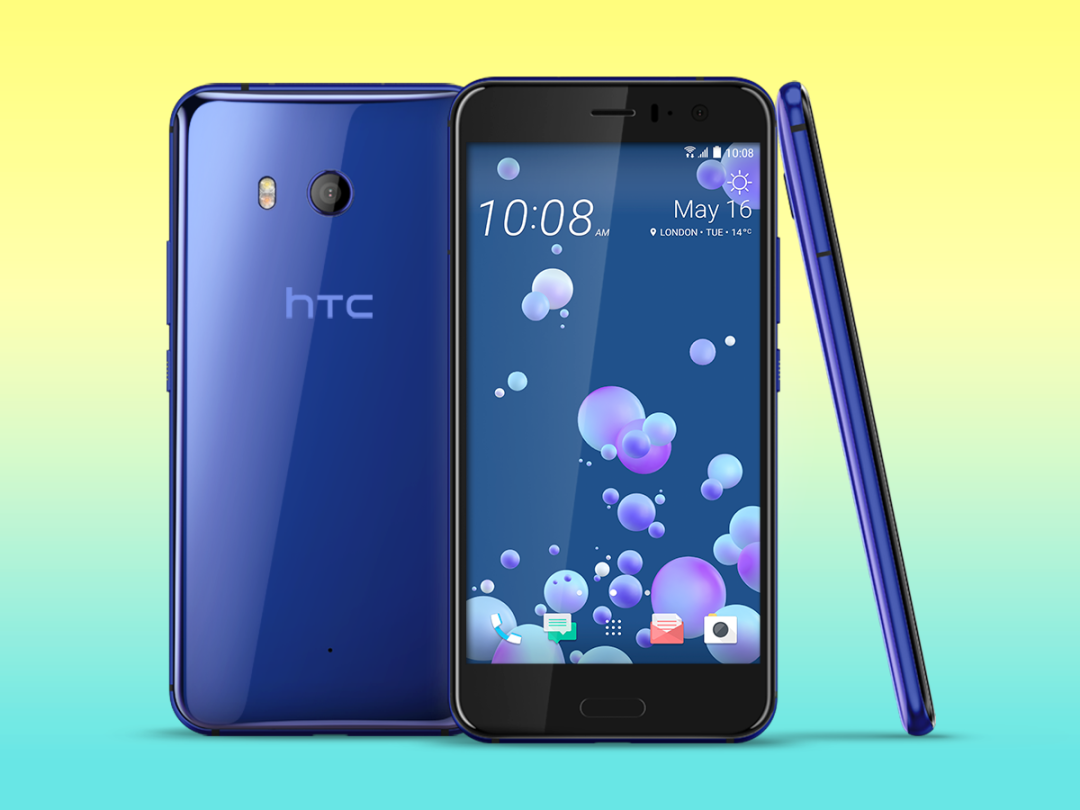 It might have been one of the last heavy hitters to make an appearance this year, but HTC didn't disappoint with the U11: it's a fantastic phone that is just begging to be slipped into your pocket.
With some of the most distinctive colour schemes we've seen on a phone since the crazy days of Nokia, and high-end hardware to match, there's lots here to like.
Don't think it's all positive, though – because the U11 isn't perfect. Here are some of the things that grind our gears about HTC's latest, as well as the good stuff that's guaranteed to put a smile on your face.
7 THINGS WE LOVE ABOUT THE HTC U11
1) Those eye-catching colours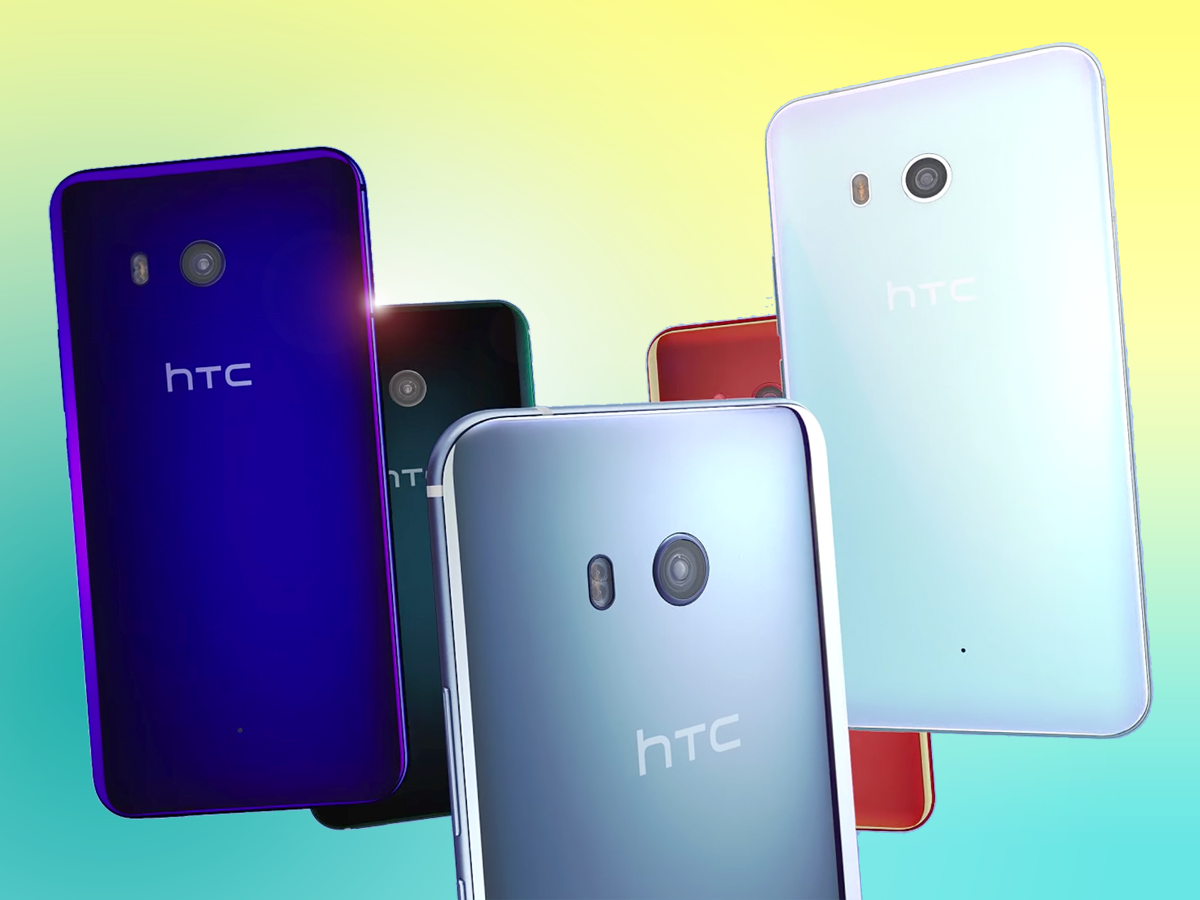 There's no getting away from it – the U11 has some truly terrific colour choices. HTC's Liquid Surface glass adds different hues and shades to give the impression of a water droplet, one that shimmers and shifts colour when you hold it at different angles. Compared to a flat black Galaxy S8, or Space Grey iPhone 7, the HTC wins every time.
At launch, Amazing Silver is the star of the show, thanks to a mix of blues, purples and silver, polished up to a mirror finish, but wait a month or two and the luxurious Solar Red should arrive. It's curiously crimson from the front, but switches to glorious gold at the edges. It's a real stunner.
2) It takes fantastic photos
A 12MP sensor doesn't sound all that impressive, but with dual-pixel autofocus and the world's first 5-axis optical image stabilisation in a smartphone, the U11 punches well above its weight when it comes to the camera. The detail packed into each snap is fantastic, either matching or beating major rivals such as the iPhone 7 Plus, Google Pixel and Samsung Galaxy S8.
It's a dab hand when it comes to low light, too, thanks to an f/1.7 aperture that lets as much light hit the sensor as possible. HTC's image processing algorithms are delicate, too, so detail isn't stripped away just to hide noise.
3) We'll never get tired of squeezy sides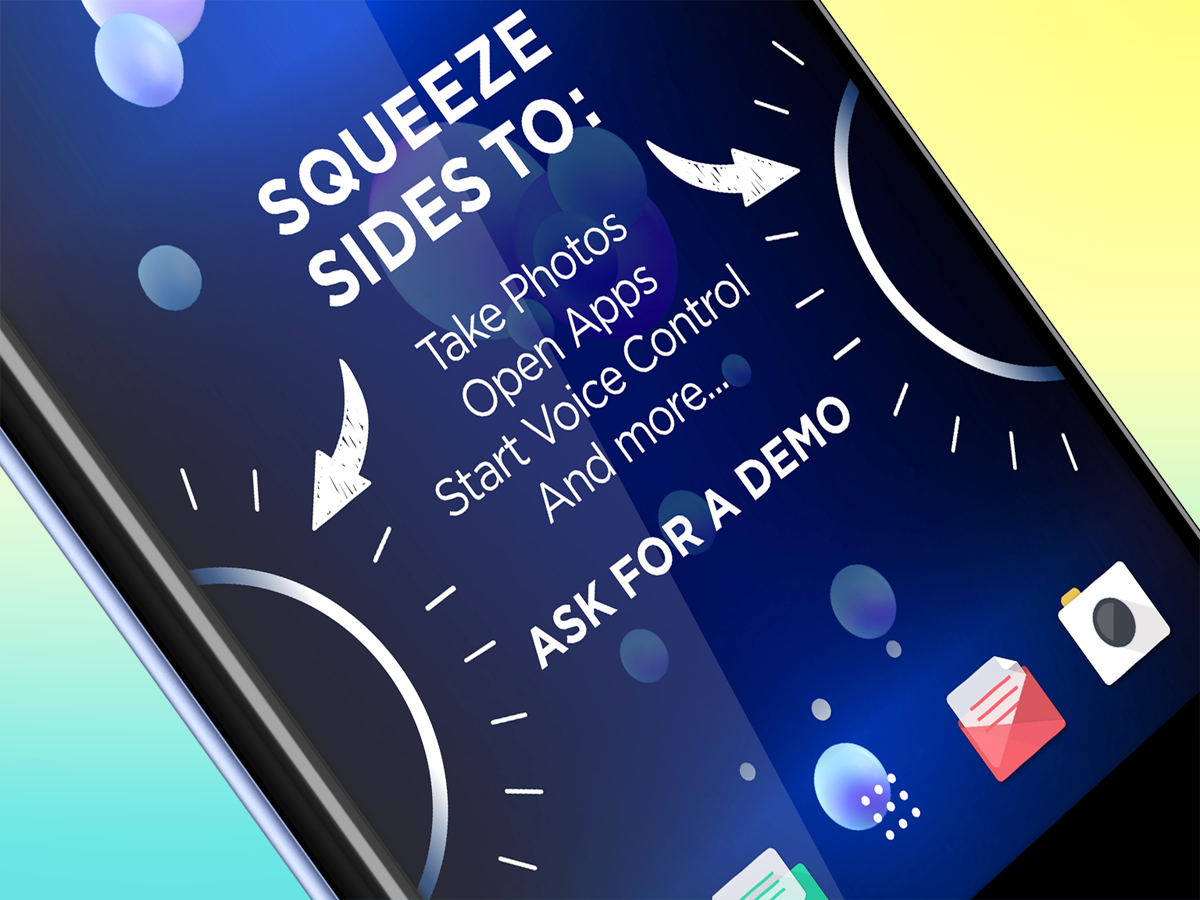 No, they don't do very much right now, but the U11's Edge Sense panels soon will. As a feature it's bags of fun, and a totally different way to get things done on your phone. You can use those squeezable sides to do all manner of things: turning on your flashlight, for instance, or take a selfie, or summon Google Assistant (without having to shout "OK Google" first).
And that's just the start. Once other apps support it properly, the possibilities will be huge.
4) It's a performance powerhouse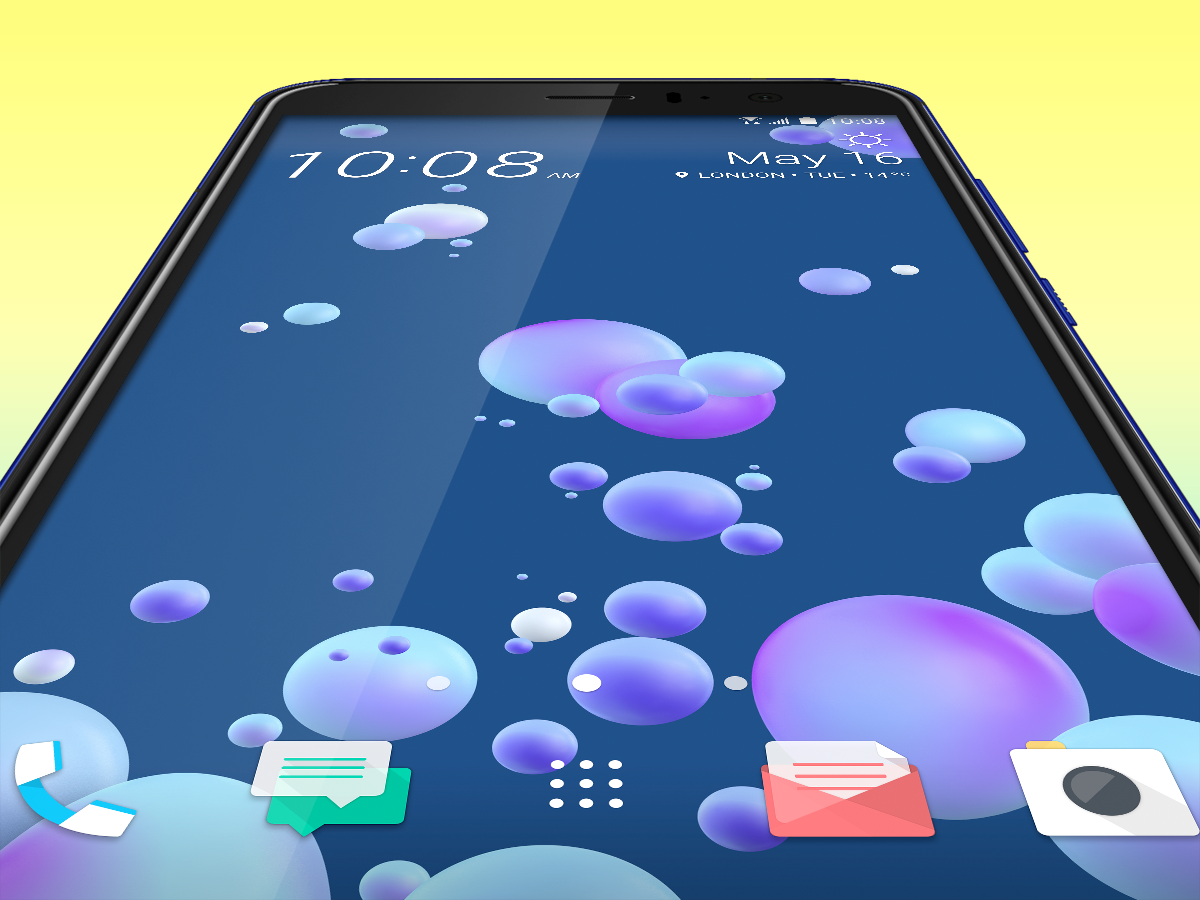 Any discerning 2017 flagship phone has Qualcomm's Snapdragon 835 inside, and the U11 is no exception. That instantly gives it an edge over the likes of LG's G6 and the Google Pixel, which make do with last year's silicon. It's quick enough to run just about anything you can throw at it from the Google Play Store, and has no trouble keeping Android 7 Nougat ticking over without any stutter or slowdown.
It's not a battery hog, either. The U11 has a 3000mAh battery, but can easily last an entire day away from the mains – even if you're feeding a serious Clash of Clans habit.
5) Speakers that really sing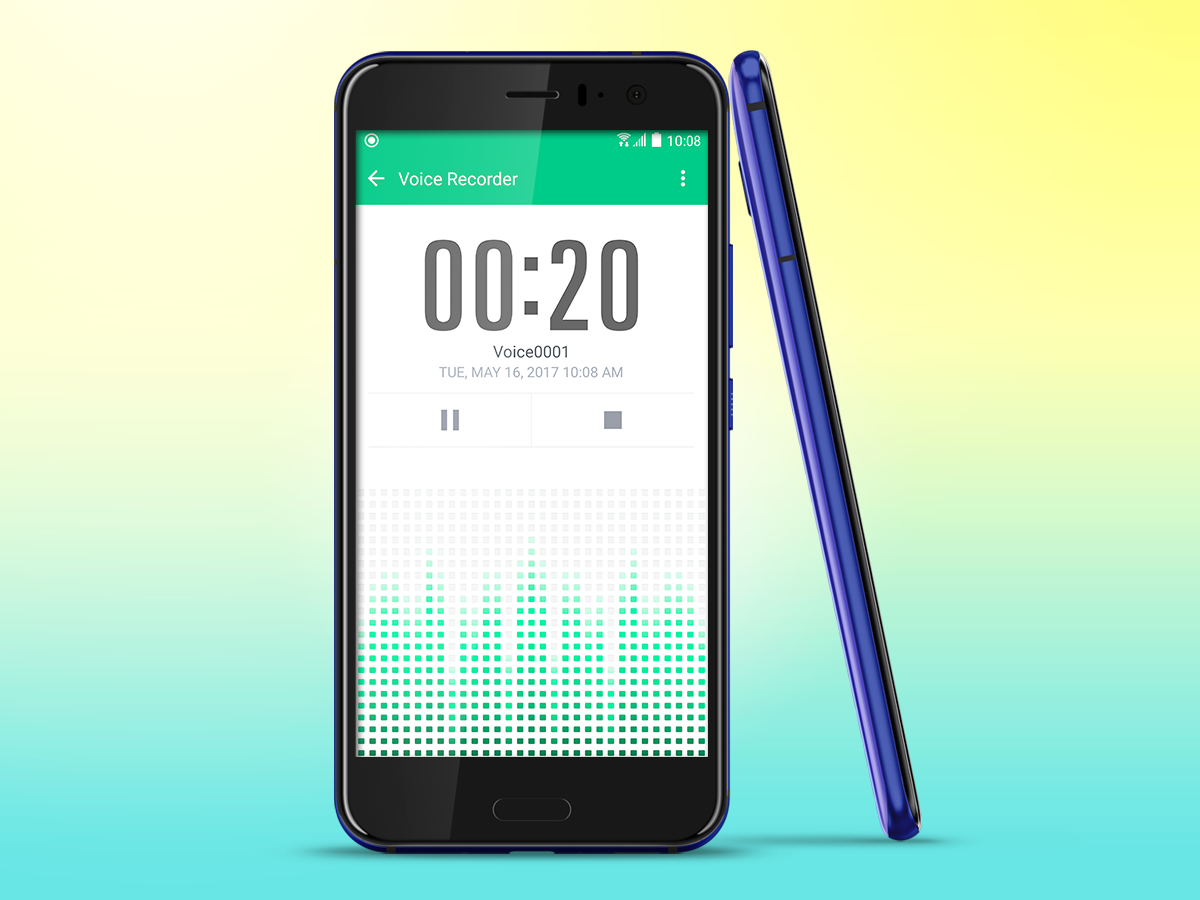 Boomsound was easily one of the best things about HTC's last-gen phones, and now we've got an even better version. They might not face forward any more, but the U11's stereo speakers are so powerful that you won't need a Bluetooth speaker to get the party started: just crank up the volume and let the phone do all the work.
Turning the inside of the handset into an acoustic chamber doesn't exactly create a cacophony of bass, but it sounds much, much louder than any other flagship phone. Don't think it'll be nothing but distortion, either – sound quality really is very good for such a small set of speakers.
6) Amazon's Alexa will soon be on board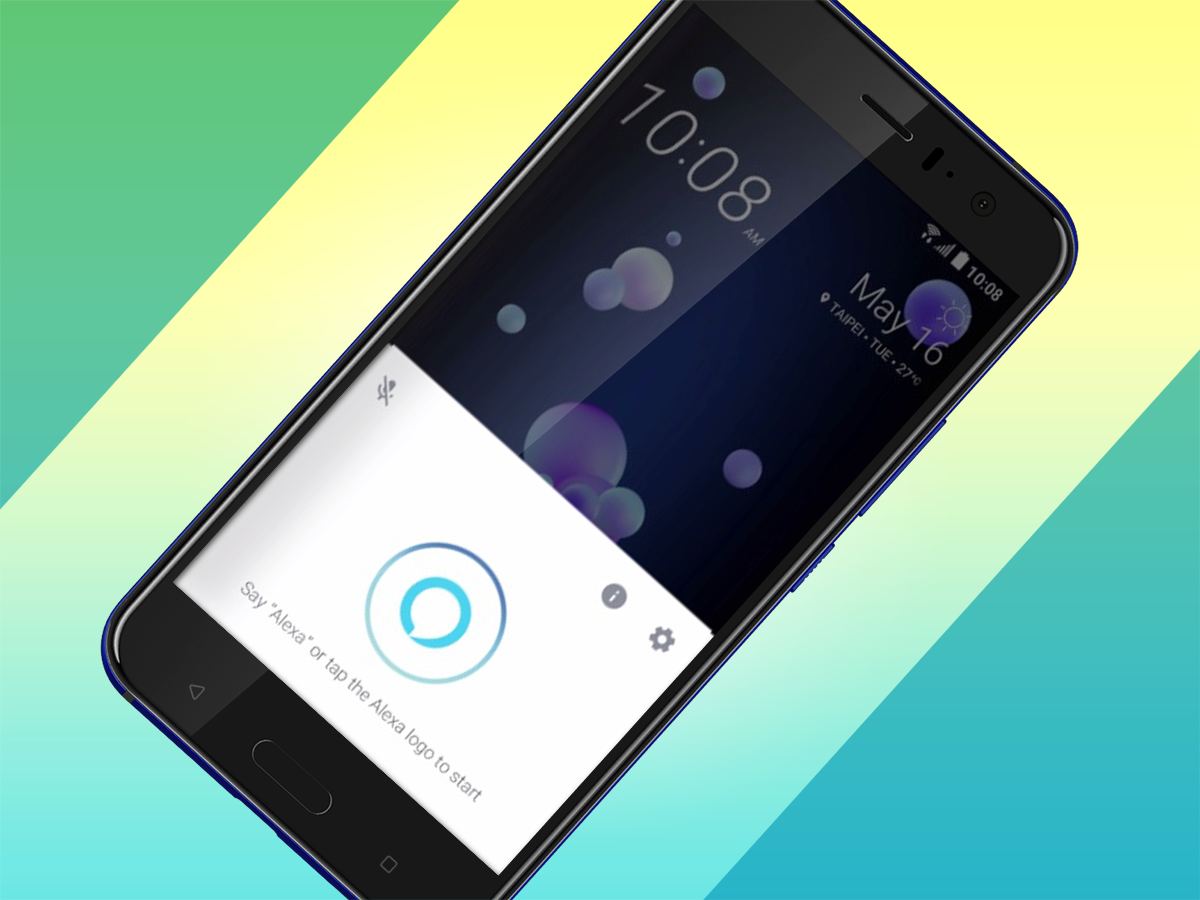 The U11 will be the first phone to properly get Amazon's Alexa, complete with wake word that'll bring the handset out of standby and straight into the Alexa interface. Other phones have tried, but this is the first time we've seen it go completely hands-free.
That's great, but one AI assistant just isn't enough these days, and the U11 duly has room for two: Google Assistant is also onboard. While Alexa bests Assistant in areas such as smart home control, and will of course let you buy things on Amazon, Google's helpful AI can still help out with Chromecast streaming and Google searches. The more the merrier, eh?
7) The noise-cancelling cans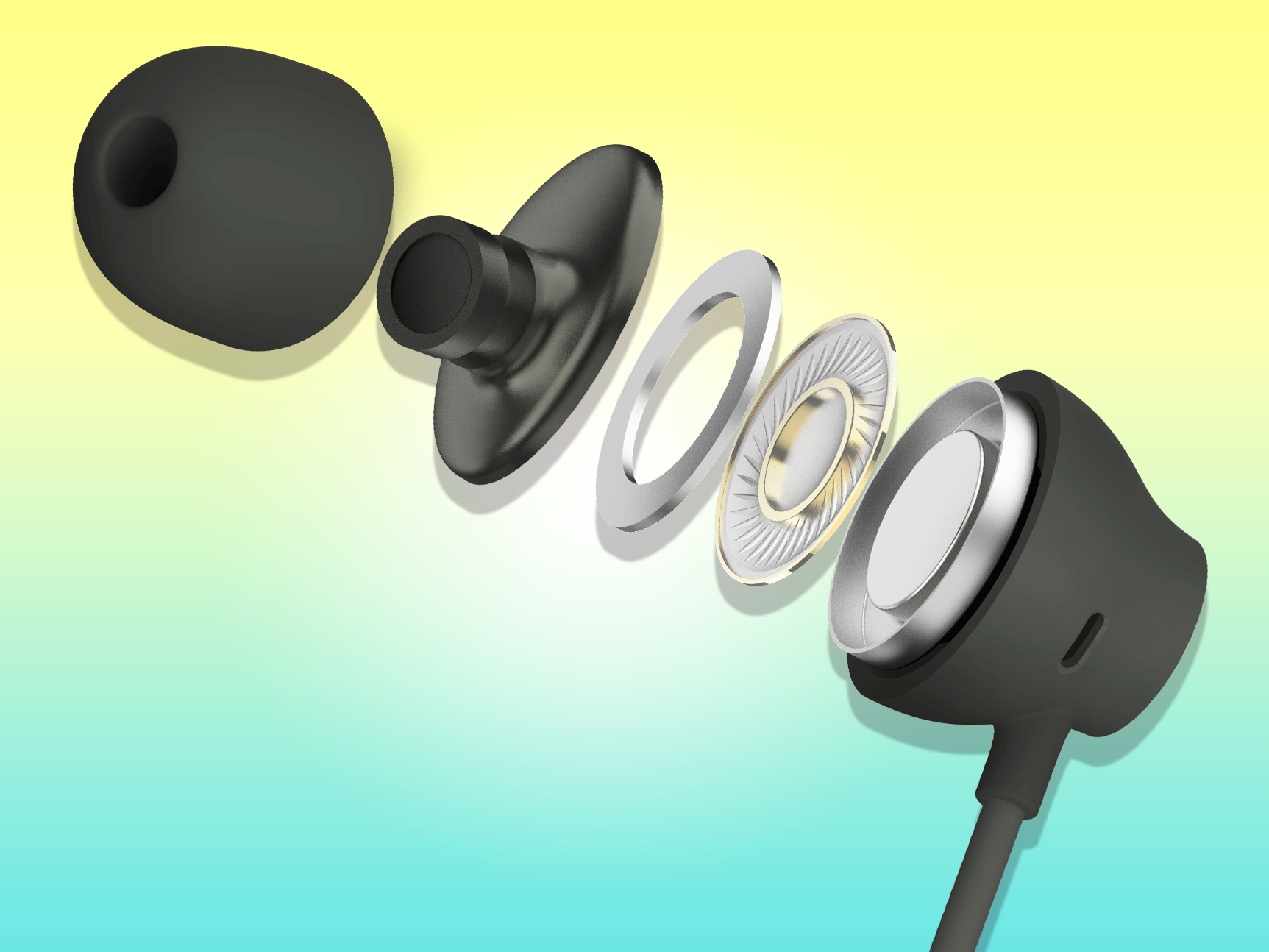 Previous versions of HTC's USonic ear buds already adjusted themselves to suit your own ear drums, using sonic pulses and built-in microphones to tweak the music EQ accordingly, but now they've got built-in noise cancelling too. And it really works!
OK, so it's not quite as silence-inducing as a pair of noise-cancelling 'phones from Bose or Sony, but they get the job done on public transport, and keep your office buddies from disturbing you when you're trying to get some work done too. Not bad at all, seeing how they're free and all.
AND 6 THINGS WE HATE ABOUT THE HTC U11
1) Where's the headphone jack?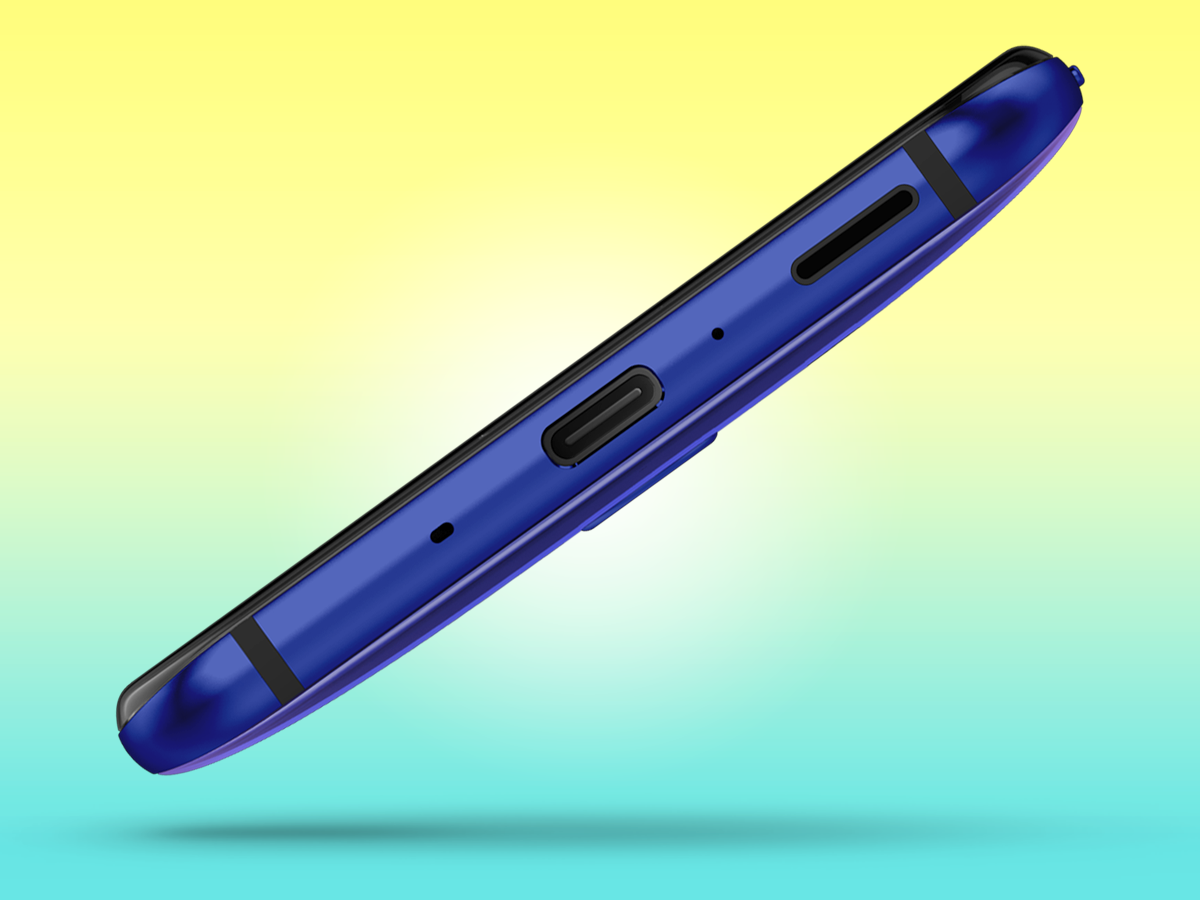 Come on, HTC – haven't you learned by now? No-one wants to have to jam a dongle into their phone just to listen to music. The bundled USonic in-ears might be decent, and plenty of people have Bluetooth buds now, but that's still no excuse.
If the mighty Apple can do it and still incur the wrath of its customers, there's no way you can do the same and think you'll get away with it. The bundled headphones don't work in any other USB-C phone or laptop, either. Bring back the 3.5mm port!
2) The bezels look beefy next to the competition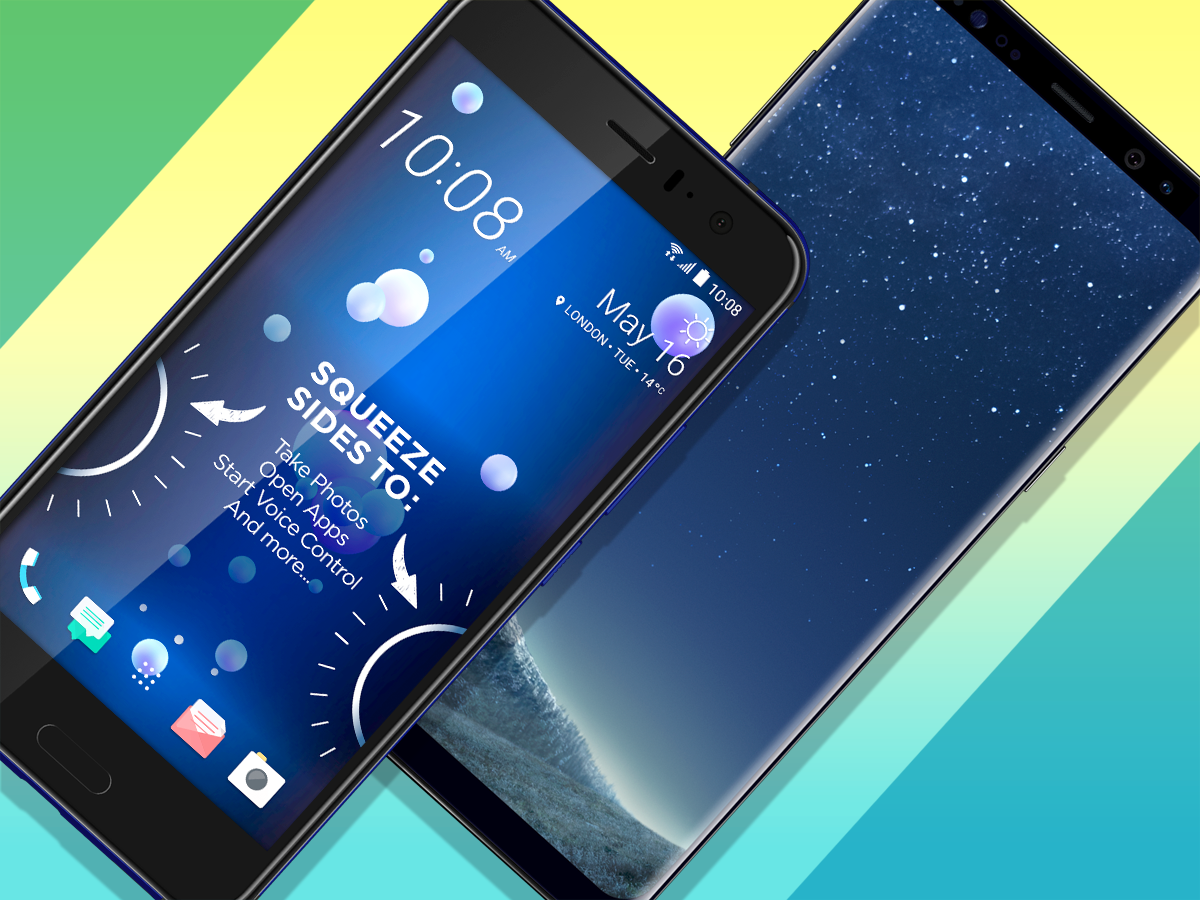 Samsung and LG did something a little different for 2017 – ditching the display bezels and finding room for 18:9 aspect ratio screens that stretch almost across the entire front of each phone. Samsung even added curved sides into the equation.
Sit either one of them next to the U11 and its thick top and bottom bezels make it look positively antiquated. The fingerprint sensor might be easier to reach on the HTC, but from the front you'd struggle to tell it was a 2017 phone. Its rivals are positively futuristic by comparison.
3) An HDR screen would have been nice, too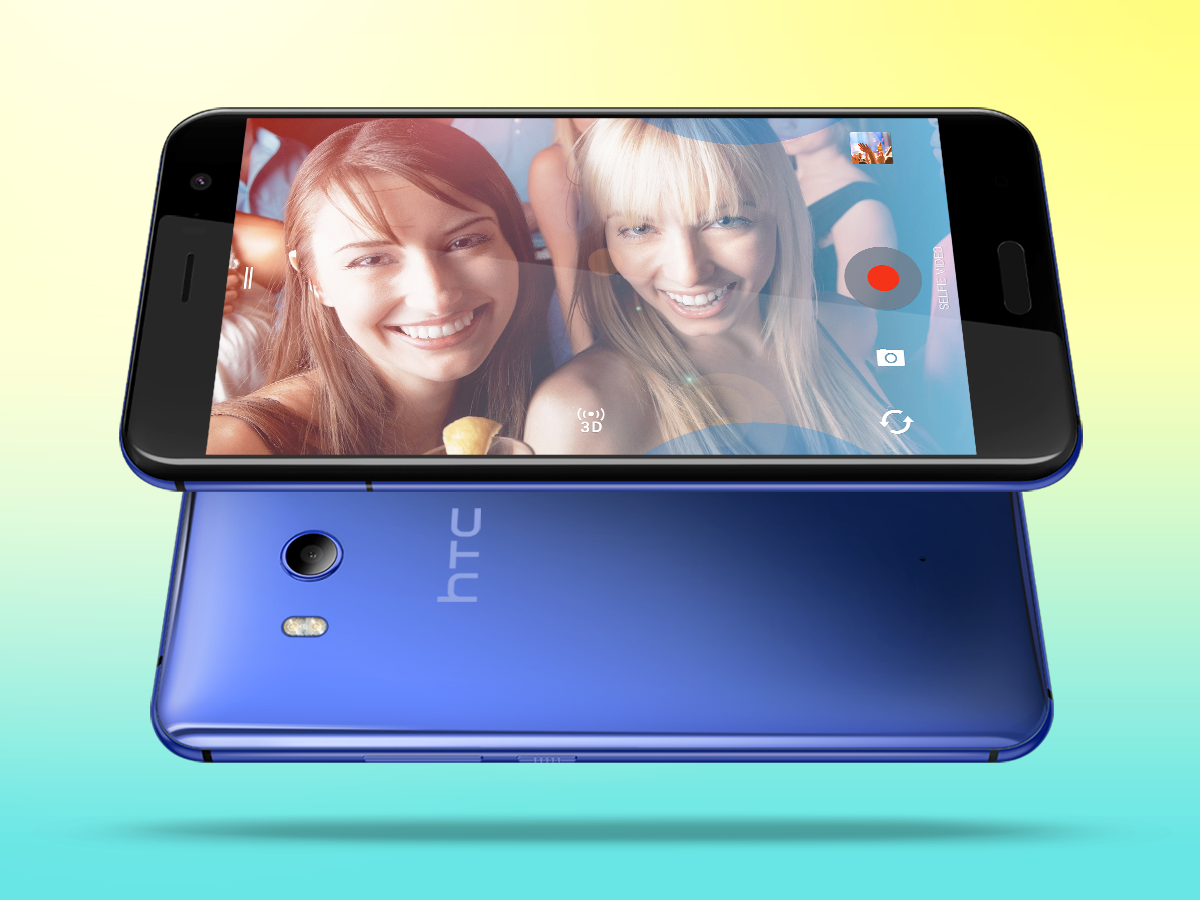 Both the G6 and Galaxy S8 also have HDR-ready displays, which let you watch Netflix or Amazon videos with more vibrant colours and greater contrast than you'll find on a standard smartphone. HTC could have done something similar, but it decided not to bother.
OK, so we doubt many people are ready to stream HDR videos to their phone right now, but expect the tech to take off in the next year or so – and leave the U11 looking decidedly old hat.
4) Snaps can feel a little sluggish
As much as the U11 takes fantastic photos, it's not quite as snap-happy as some of its big rivals. There's a small delay between tapping the shutter button and the photo being saved. It's not long enough to miss something crucial, but it's still annoying – especially when the U11 is lightning-fast in just about every other area.
The Edge Sense shutter is even slower, but that's because it needs to wait until your hand stops shaking after you've given the phone a squeeze. We don't mind it so much here.
5) Alexa ain't here just yet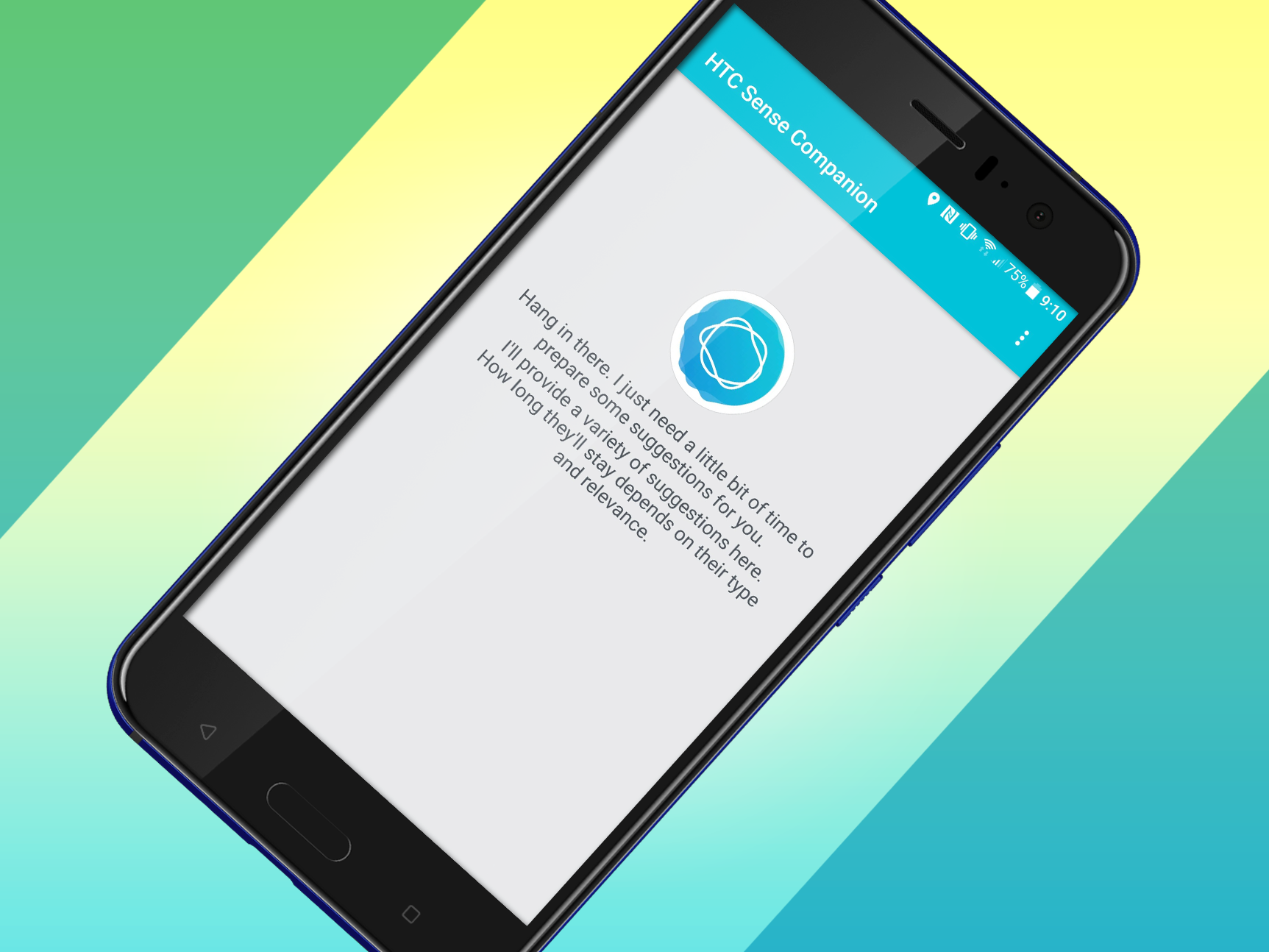 Sure, we're excited at having Amazon's AI assistant built into our phones, and having Alexa accessible with a shout instead of a button press is a whole lot slicker than the setup you'll find on other phones, but Alexa on the U11 isn't ready just yet. We've got to wait until July, a whole month after launch, before she arrives.
Seeing how this is one of the things that helps the U11 stand out from the competition, we're hoping HTC can get everything in place before its rivals do something similar.
6) Edge Sense doesn't see sense… right now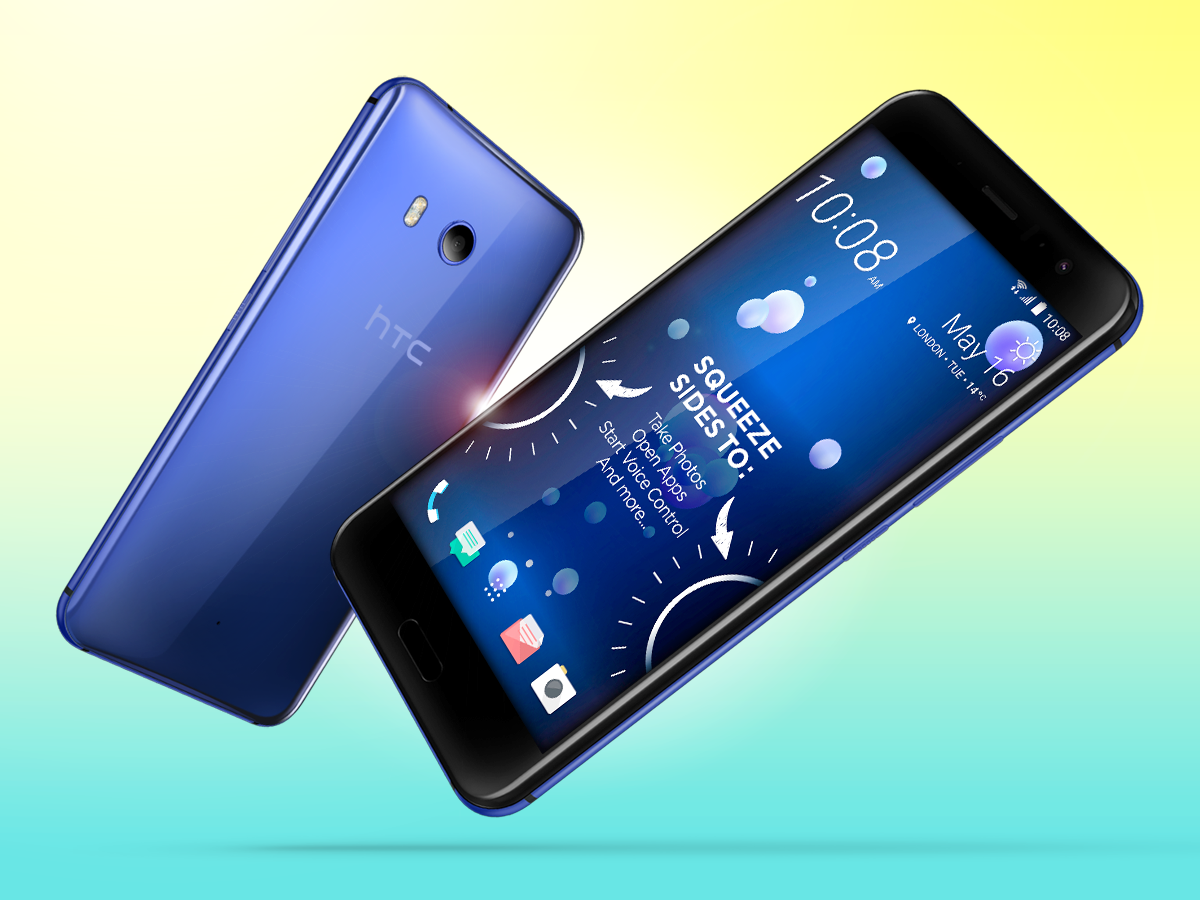 Those squeeze-able sides are a fun little extra right now – one that HTC says will be a lot more useful once its customisation app arrives in July. Until it does, though, Edge Sense is just another way of opening the camera app, or summoning Google Assistant.
You aren't going to buy a phone on potential alone, so we'll just have to wait until the app turns up to see if Edge Sense is truly as revolutionary as HTC says it will be.
Buy the HTC U11 SIM free here from Amazon, or on contract here