Apple iPhone 6s Plus vs Samsung Galaxy S6 Edge+: the weigh in
The year's premier phablets go head-to-head in an all-out spec battle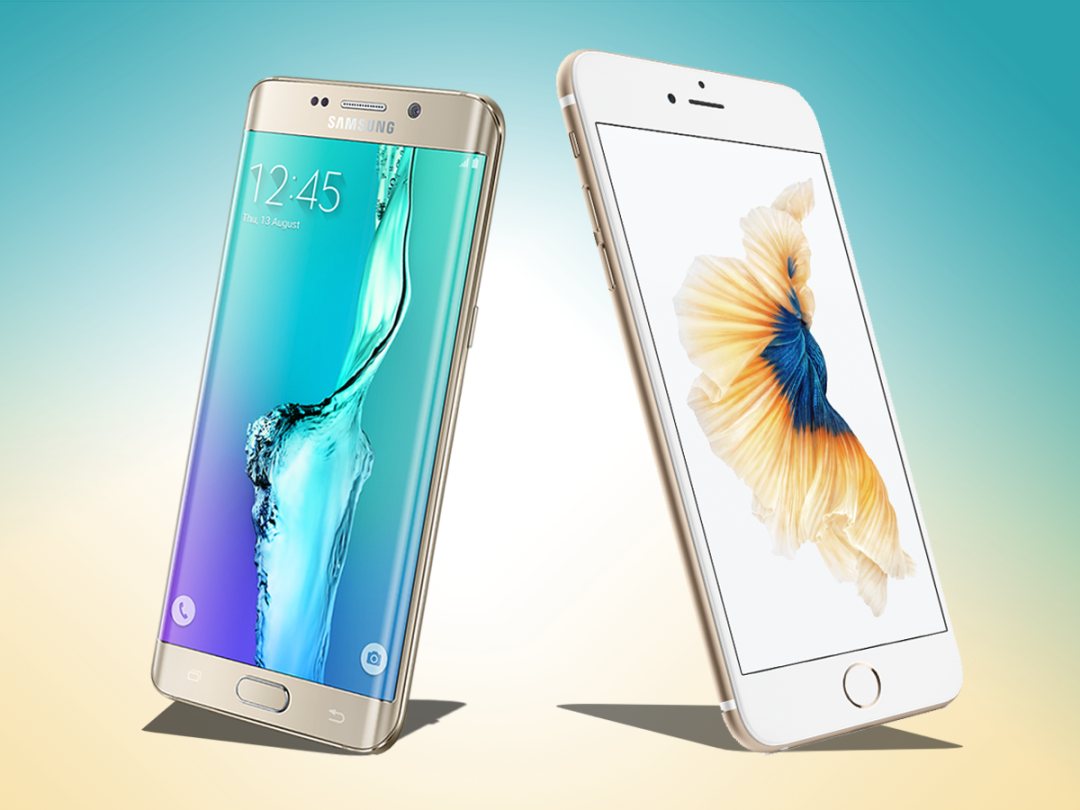 Smartphones are big these days, in every sense of the word. Apple used to make dinky little iPhones, and now turns out the hulking, palm-stretching likes of the new iPhone 6s Plus. A few weeks prior, Samsung figures some people want a bigger edition of the already quite big Galaxy S6 Edge, releasing its own + size edition.
With no Galaxy Note 4 coming to the UK, these two phones are destined to be the main choices for anyone shopping for a new phablet. And, while we haven't yet had the chance to give the iPhone 6s Plus the full review treatment (you can read our review of the Galaxy S6 Edge+ here, however) we can make some kind of judgement on which might be the better phone based purely on specs alone.
Want to see how the two phablets compare? Keep on scrollin', friend.
Stars of the screen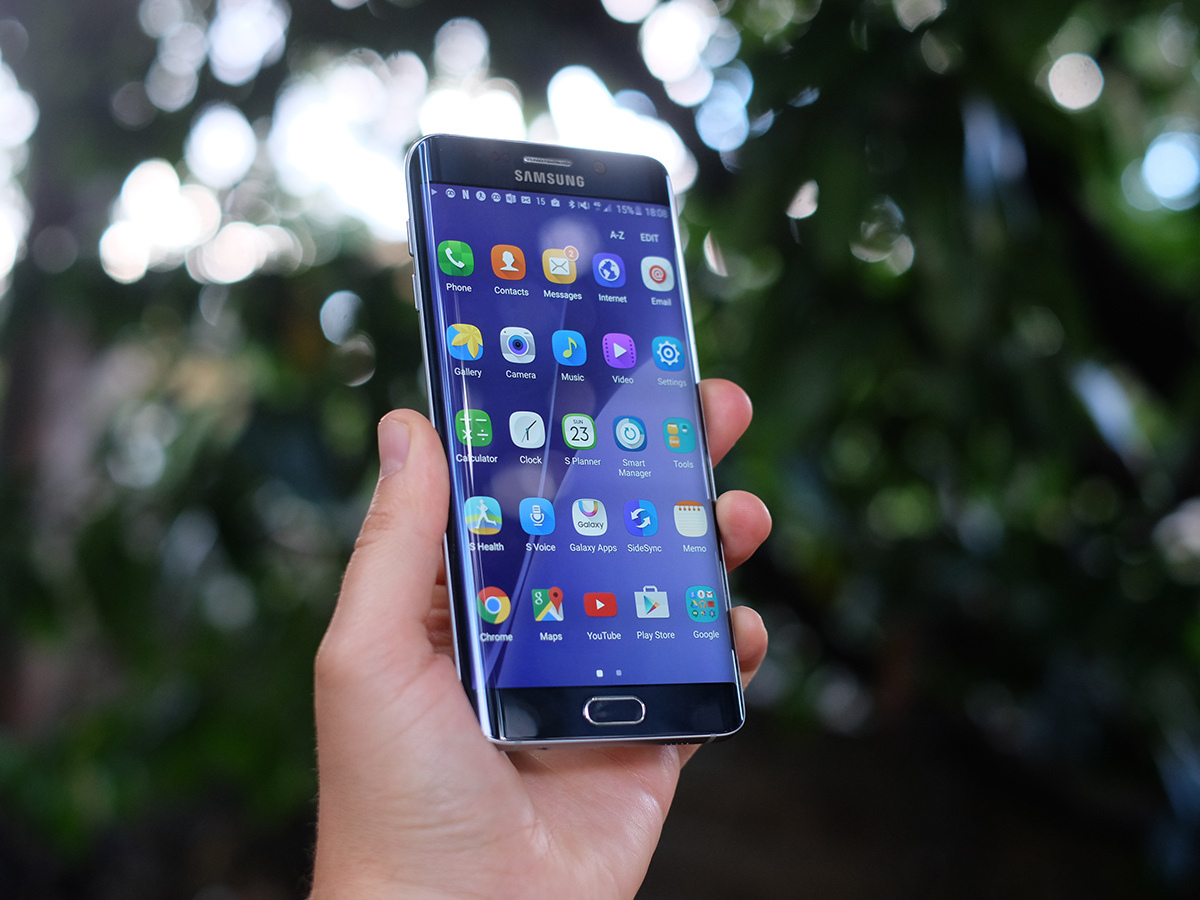 When you're buying a phablet, the screen is probably the first thing you consider. After all, it's the one thing that really distinguishes a phablet from a "normal" smartphone. And both of these handsets are pretty special in that regard.
Let's start with the Samsung Galaxy S6 Edge+. It features a 5.7in AMOLED screen that curves around the sides of the phone – the trait that earns it its "Edge" moniker. The screen comes with a resolution of 2560 x 1440, which means there's a pixel density of 518ppi. It's incredibly sharp, and the AMOLED technology gives it intense, highly-saturated (some might say oversaturated) colours. It's, to put it simply, a stunning display.
The iPhone 6s Plus has a slightly smaller 5.5in screen. It uses LCD tech rather than AMOLED, and features a resolution of 1920 x 1080. That's 401ppi, and described by Apple as a Retina display, because when viewed at a "normal" distance you're supposedly unable to see individual pixels. The screen is essentially the same as the one you'd find on 2014's iPhone 6 Plus, except for one major detail: 3D Touch. We'll discuss that in the next section.
What's clear is that, when you look at specs alone, the Galaxy S6 Edge+ has the iPhone 6s Plus well and truly beaten. You could argue that no phone needs a 2K screen, and that so many pixels put unnecessary strain on the battery life but, really, Samsung has gone out of its way to make the S6 Edge+, where the screen is concerned, the most appealing phablet around.
Winner: Samsung Galaxy S6 Edge+
3D versus curvy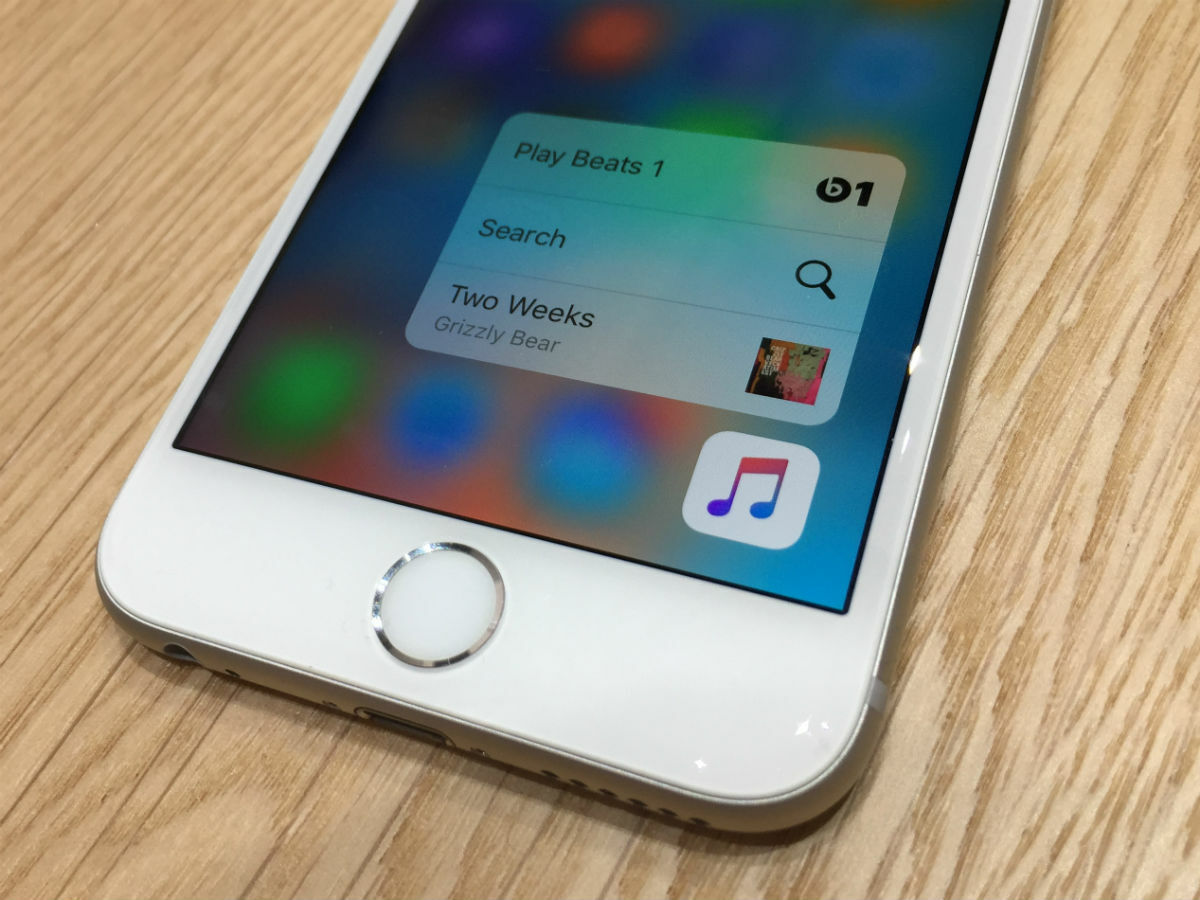 Each of these devices uses its screen in a way that hasn't really been seen before on a phablet. The iPhone 6s Plus has 3D Touch, an evolution of the Force Touch technology seen on Apple's newer MacBook models. While Force Touch is basically a fancy way to right-click something, 3D Touch takes things further: apply pressure to a compatible on-screen area (iOS 9 has plenty) and you'll be able to "peek" at what's inside. So you can check out the contents of an email without having to open up the Mail app, for instance. But should you actually want to read the email further, applying still more pressure will actually open up the Mail app.
Obviously 3D Touch will make its way into loads of apps and games in the future, and it's more a UI development than a screen one. But it's really quite handy, from what we've experienced of it so far.
As for the Galaxy S6 Edge+'s "one neat trick", it's those aforementioned curvy screen edges. A flick along the curve opens a side panel with shortcuts to apps and contacts. That's pretty much it, and we found it a little flakey in use – so much so that it doesn't really save you a huge amount of time. It's… well, it feels like a gimmick.
Winner: Apple iPhone 6s Plus
Glass and metal times two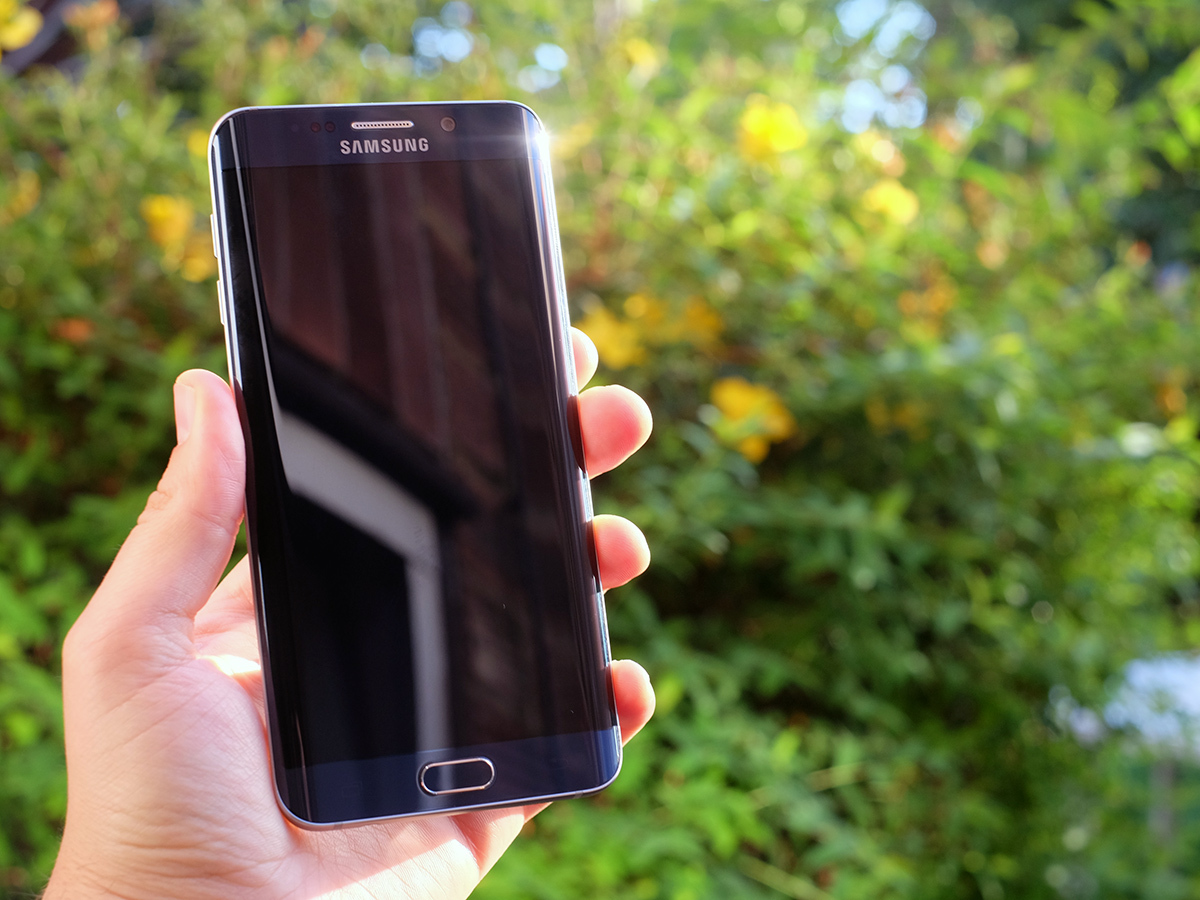 The iPhone 6s Plus looks pretty much exactly the same as 2014's 6 Plus. It does come in one additional colour finish, with rose gold sitting alongside old favourites gold, silver and space grey, but otherwise you'd struggle to tell the difference. The phone is ever so slightly thicker than its predecessor (7.3mm rather than 7.1mm) and 192g rather the 6 Plus' 172g. In the hand, the difference is negligible. Is that extra bulk due to 3D Touch technology, or reinforcement in order to avoid a repeat of last year's "Bendgate" controversy?
It's a handsome phone, then, albeit one that isn't above criticism. The plastic channels on the back and sides are still present – a necessary evil, but still a little "off" considering how elegant and the phone is otherwise.
How about the Galaxy S6 Edge+? Well, along with the vanilla Galaxy S6 and S6 Edge, it's comfortably the best-looking and best-built phone that Samsung has ever made. The churlish might say that doesn't mean much, given the somewhat creaky design quality of previous efforts, but in all honesty the S6 Edge+ is a gorgeous thing. It's skinnier than the 6s Plus at 6.9mm, too.
Design is subjective, of course, and both of these devices look lovely. But we'd say the S6 Edge+ just, er, edges it.
Winner: Samsung Galaxy S6 Edge+
What a performance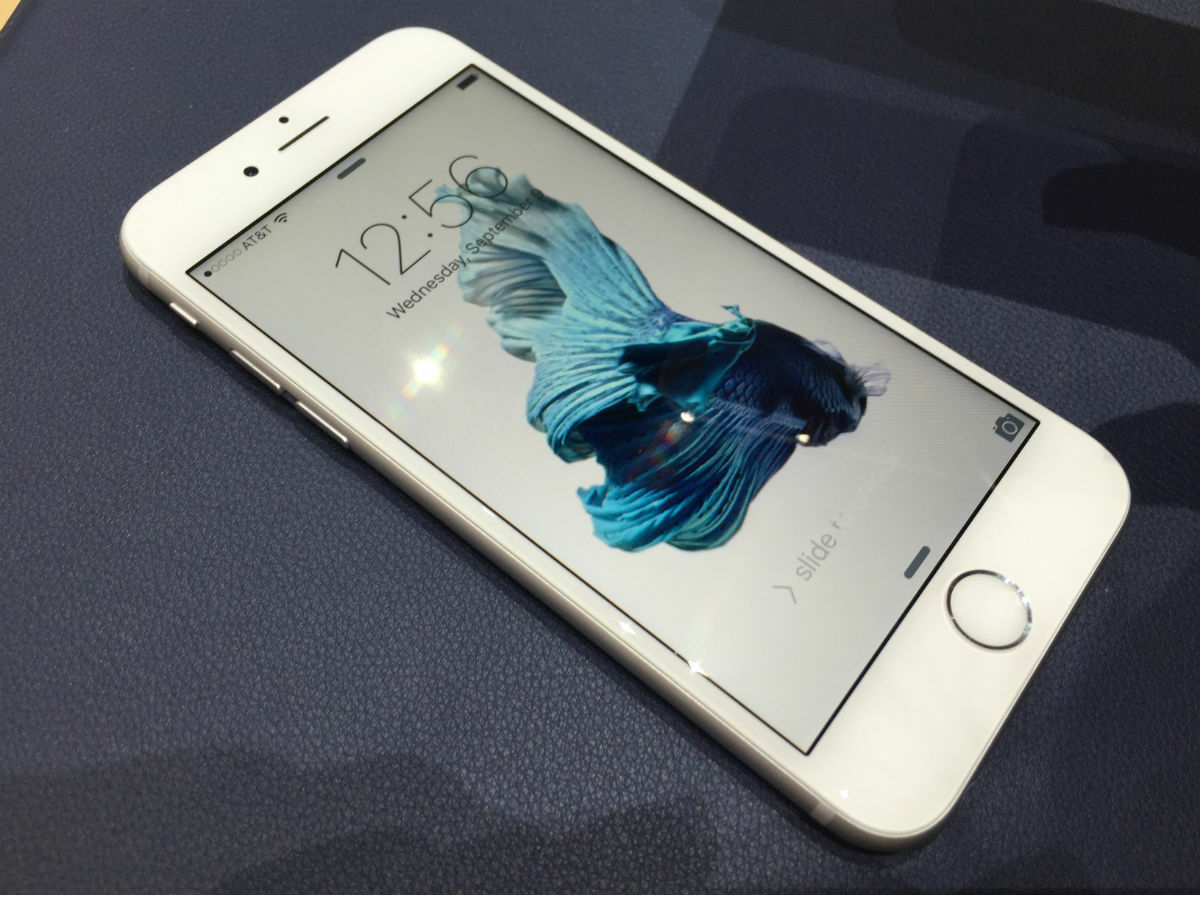 Time to talk hardware. The Edge+ is a powerful device. It features Samsung's octa-core processor and 4GB of RAM and comes with either 32GB or 64GB of space (yes, it's a bit odd that there's no 128GB option, given the lack of a microSD slot). There's also NFC, a fingerprint scanner and a heart rate/blood oxygen sensor.
The iPhone 6s Plus is powered by Apple's new A9 chip. Apple won't say what the RAM is, but it's probably no more than 2GB. Not that iPhone RAM has ever really meant that much in comparison with the amounts used on Android phones. It comes in 16GB, 64GB and 128GB flavours.
We can't call this one without having spent more time with the 6s Plus. But we doubt that either phone will be found wanting when it comes to running multiple apps, 3D games and the like.
Battery life-wise, Apple's figures for the iPhone 6s Plus claim it offers 24 hours of talk time (3G), or 12 hours of web browsing, or 14 hours of HD video playback.
When we tested the Edge+, we found it could play almost 16 hours of HD video before conking out, which suggests that, overall, it possesses a little bit more stamina than the 6s Plus. But if you're doing lots of different stuff, juggling apps and the like, you'll still need to charge it once a day.
We'll call this a draw for now, until we can properly check out the iPhone 6s Plus.
Winner: Draw
Snappy snaps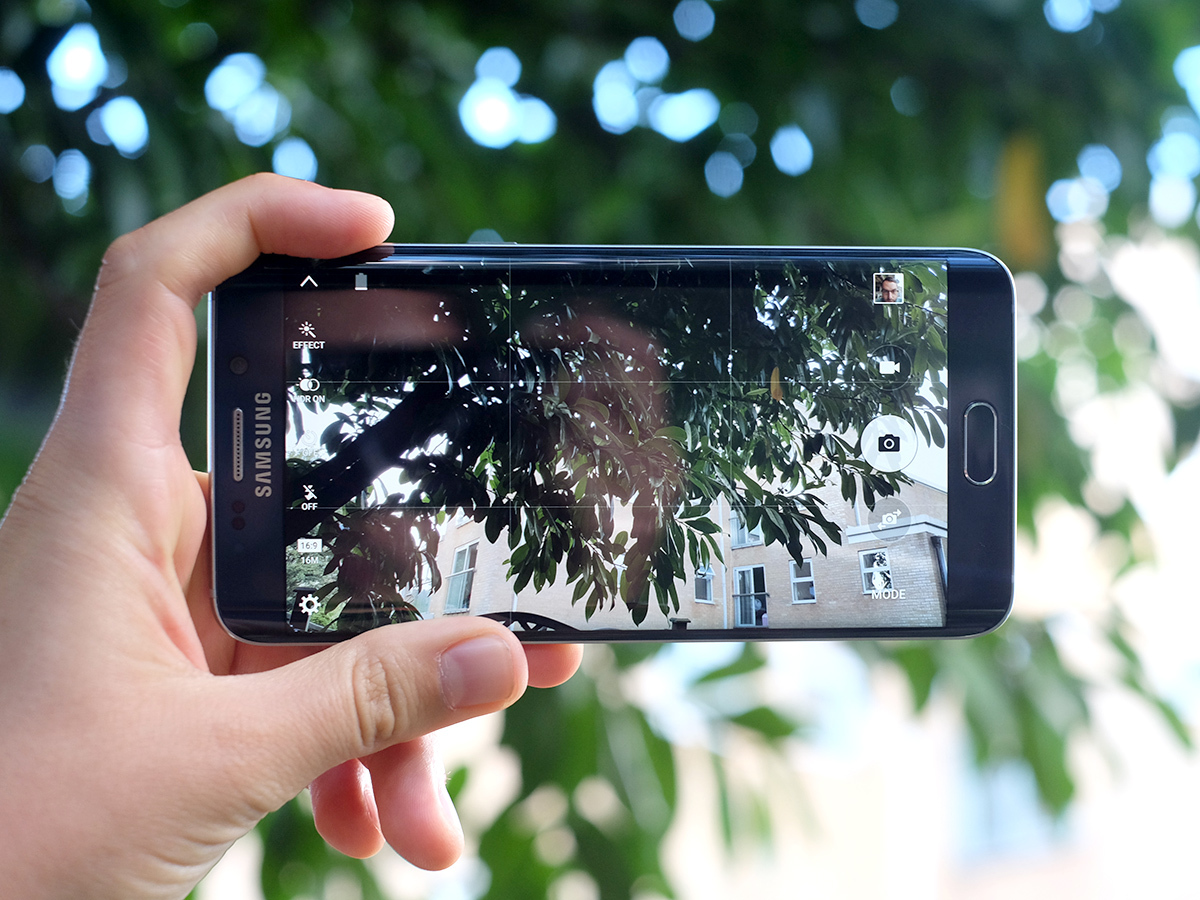 Comparing two cameras solely on specs is a bit… well, stupid. You need to take lots of pictures and videos and compare those, not look at pure megapixel counts. But we're going to do it anyway, because we haven't tested the iPhone 6s Plus yet.
Apple has given the iPhone 6s Plus' rear camera a big boost over its predecessor's, with a new 12MP sensor replacing the old 8MP one. It can record 4K video now, as well as 120fps slo-mo at 1080p (or 240p at 720p). There's an f/2.2 aperture, and optical image stabilisation remains.
The S6 Edge+ has a 16MP f/1.9 rear camera with optical image stabilisation, and can shoot 4K videos. It's a really impressive camera that excels in most situations, and for now we're going to give it the nod over the iPhone's – but that could change once we've had some time to shoot with the 6s Plus.
Winner: Samsung Galaxy S6 Edge+
Pricey versus even pricier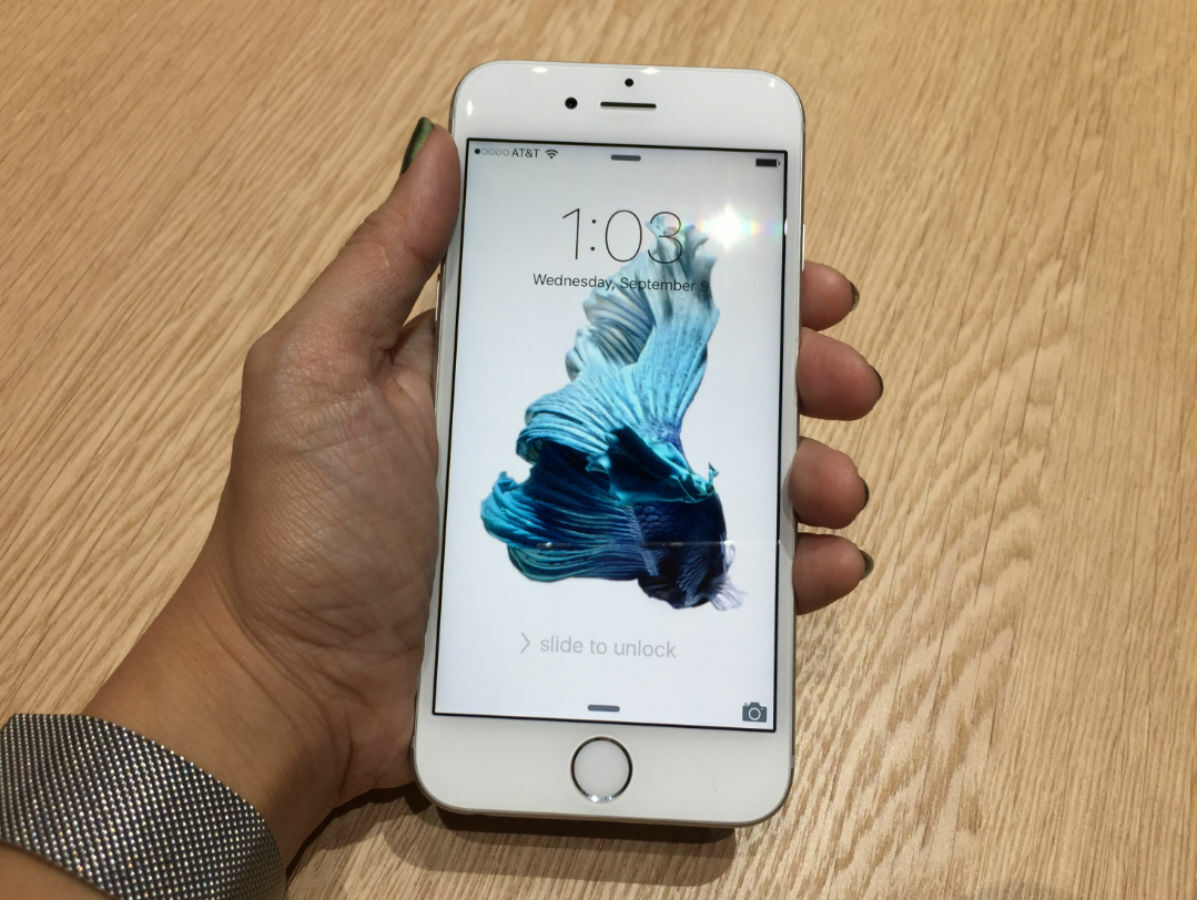 Phones be expensive out here, right? But the iPhone 6s Plus is a wee bit less expensive than the S6 Edge+. The 6s Plus is priced at £619, £699 and £789 for the 16GB, 64GB and 128GB editions, while Samsung's phablet is £749 for 32GB and a whopping £829 for the 64GB version.
Winner: Apple iPhone 6s
Initial verdict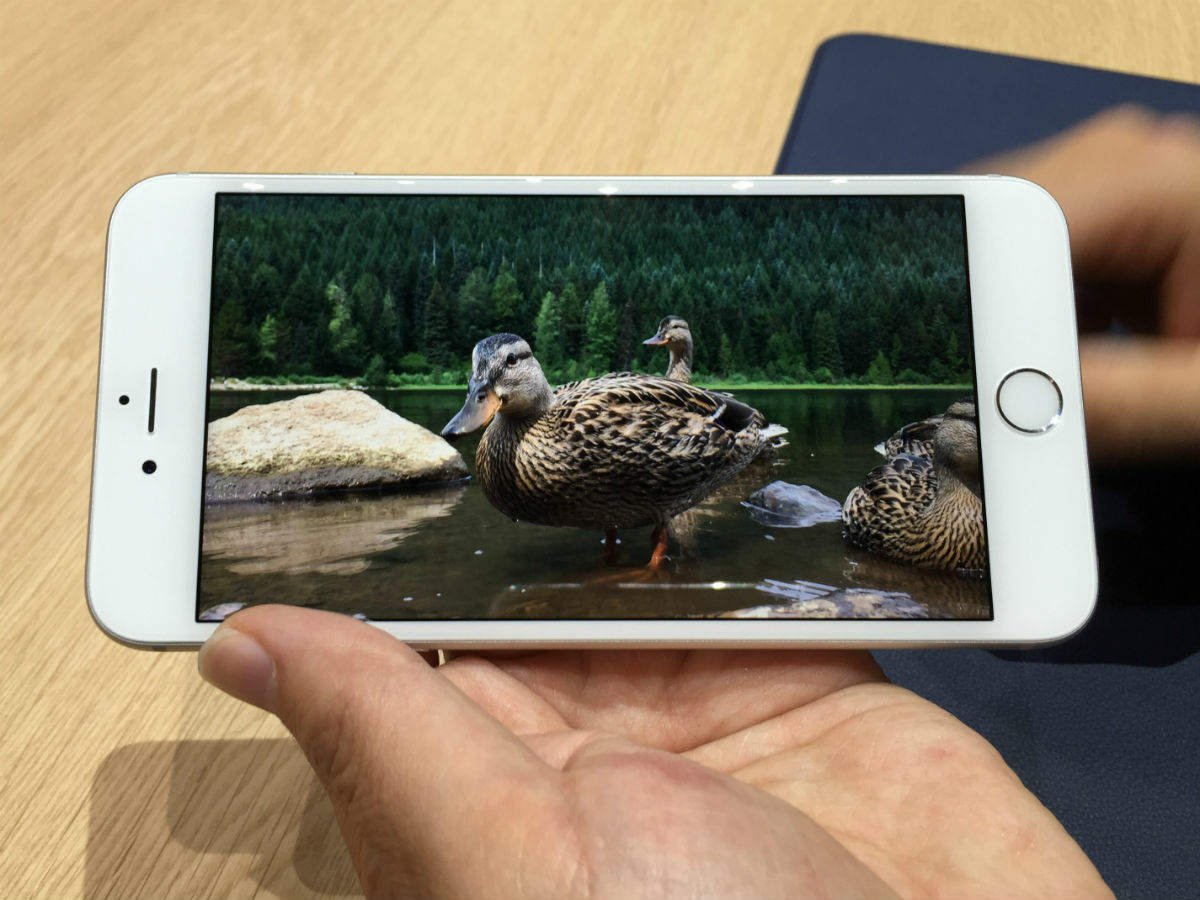 This is such a close one, isn't it? These are very, very similar devices in a lot of ways, with even less to differentiate them than the iPhone 6 Plus and Samsung Galaxy Note 4 (which had, at least, the S-Pen). It's pretty much a straight fight, and while the Edge+ is comfortably a better device than the 6 Plus, the 6s Plus' improvements mean we really can't say for certain which of the two is superior.
We'll be reviewing the 6s Plus soon, at which point we'll revisit this topic and deliver a definitive verdict. But for now, it's simply too close to call.