Apple iPhone 7 vs Samsung Galaxy S7
It's the smartphone bout of the century - which one's your money on?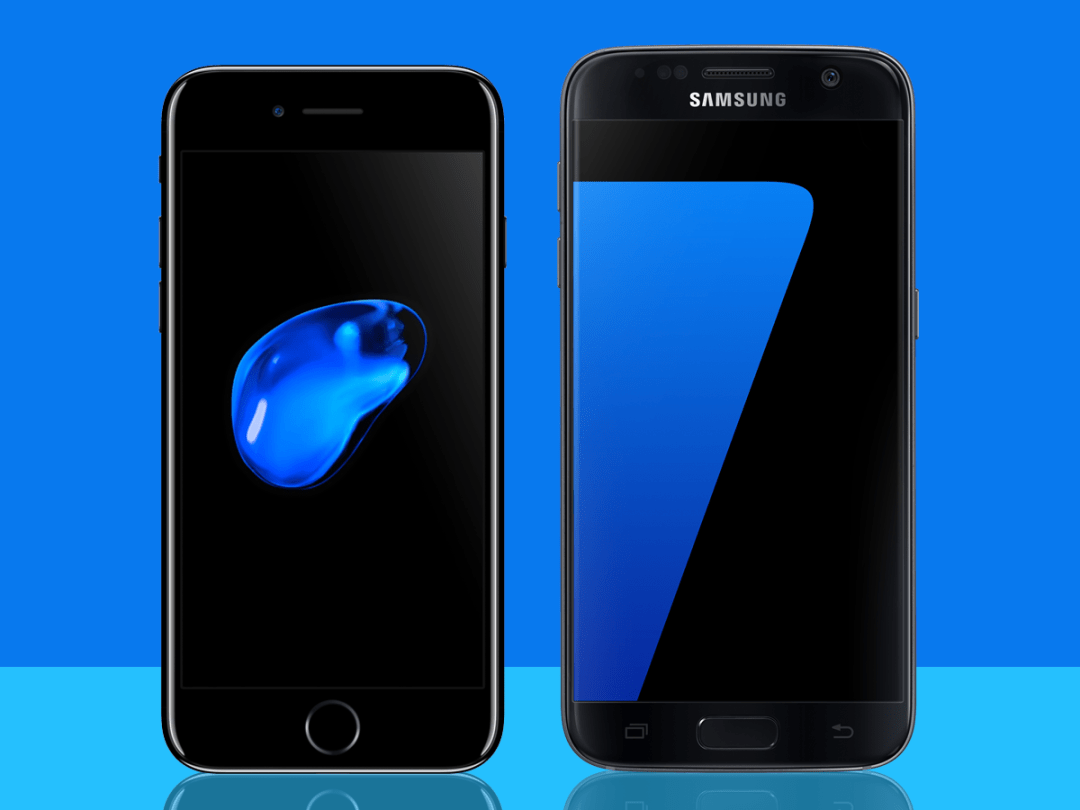 Oh hi there. Apple has revealed a new phone. It's called the iPhone 7. Maybe you've heard of it?
After one billion rumours and thousands of awful, blurry spy shots taken with potato cameras, Apple's 2016/2017 smartphone champion is here – and as our review explains, it's rather impressive, to say the least.
Still, that doesn't mean it doesn't have to face some stiff competition when it hits shelves on 16 September. Take the Samsung Galaxy S7 for example. It's easily one of the best smartphones money can buy, and it'll be damned if it's just going to let Apple's shiny slab walk all over it without a fight.
We took an early swing at the comparison when we first got the official iPhone 7 specs last week, but now that we've put both devices through their paces, we're ready to make a more definitive judgment.
Got it? Good. Let's dive in, shall we? After you:
Apple iPhone 7 vs Samsung Galaxy S7 design: Premium Power
Okay, let's get straight to it – these are two very good looking pieces of tech. Either one would be in the final of a smartphone beauty pageant, and the judges would have a hard time picking a winner.
The Galaxy S7's metal edges and solid glass rear scream premium, both in and out of your hands – and it's built to last, with nary a flex or creak to be felt.
The iPhone 7, in traditional Apple style – is hewn from a single slab of solid aluminium, and looks equally as gorgeous, especially with its all-new glossy Jet Black finish. This glossy black version of the iPhone 7 looks great, but we're really taken by the matte Black version, complete with a black stainless steel Apple logo. It'll be the choice of Sith lords and ninjas universe-wide, and it looks utterly class.
Seeing as both handsets are waterproof too, we're chalking this round up as a draw, as it boils down to personal preference, and the Stuff team's opinion is fairly split down the middle for this category. Either way, no one's going to accuse you of carrying a quasimodophone if you whip one of these out and place it on a table.
Winner: Draw
Apple iPhone 7 vs Samsung Galaxy S7 screen: Conflict resolution
It's about bloody time Apple ramped up the resolution on its standard iPhone. Honestly, the Android world has been mocking the iPhone's sub-1080p 4.7in screen for years now, but thankfully the iPhone 7 has caught up, sort of.
Oh wait, no it hasn't. That's right, the iPhone 7 is still rocking the technically retina (but still less than 1080p) resolution display. Compare that to the 2K screen of the Galaxy S7, and there's a clear winner on paper.
iPhone screens, despite their resolution, have always been superb in terms of brightness, viewing angles and colour balance though, and the iPhone 7 is no exception – by improving on all three areas. That lower resolution should help keep its battery life in check too.
The Galaxy S7's screen is pretty much the best smartphone screen we've ever laid eyes on, thanks to its pixel-packed resolution and Super AMOLED panel, which means rich, vibrant colours – which some may prefer to tweak down a notch or two – and more importantly, pure, deep blacks, for some sexy high contrast action.
That, coupled with its superior resolution and slightly larger 5.2in screen – all the better to consume cat gifs with – give the S7 a clear W in this round.
Winner: Samsung Galaxy S7
Apple iPhone 7 vs Samsung Galaxy S7 camera: Happy snappers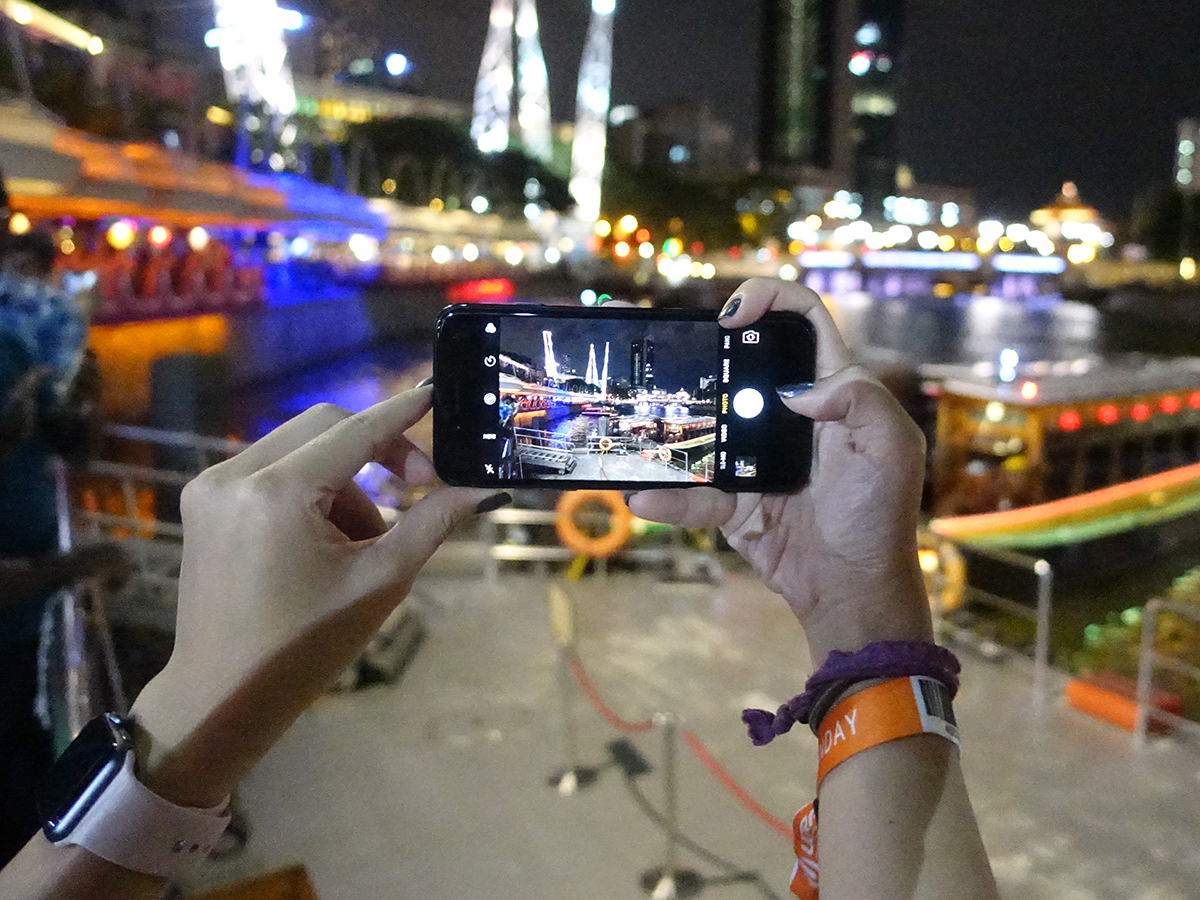 The Samsung Galaxy S7 has been chosen by you, the Stuff readers, as having the best smartphone camera in the world.
The iPhone 6s wasn't far behind it, and the iPhone 7's camera looks set to have some pretty big improvements. For starters, it matches the S7 on resolution, with a 12MP snapper.
Not only that, but it also matches it with optical image stabilisation (OIS), which should improve low light performance even more.
So far so even. Where the iPhone 7 has the upper hand though, is its unique quad-LED True Tone flash – which results in an increased brightness and distance of 50%, lighting up subjects better in dimmer conditions.
Not only that, but a special sensor is able to compensate for the flicker of artificial light, which should help perfect indoor shots.
While the Galaxy S7's camera has proven itself to be the best around, the iPhone 7 is the newer phone with newer imaging toys. We'll do a full head-to-head camera comparison before long, but based on early results we're giving the tinest edge to the iPhone 7.
Winner: Apple iPhone 7
Apple iPhone 7 vs Samsung Galaxy S7 power: They lift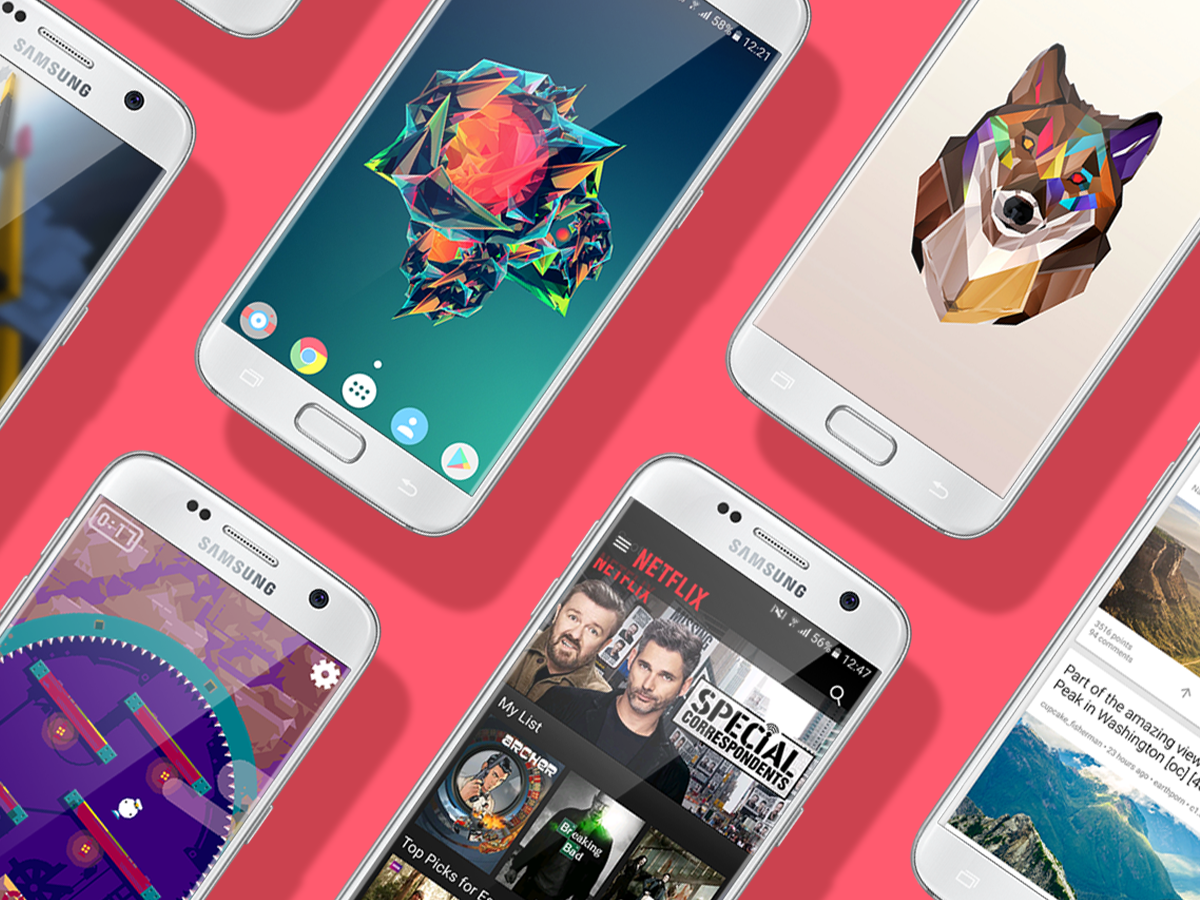 Flagship smartphones are hardly left wanting for more power these days. The Galaxy S7 is one of the most powerful phones in the world, thanks to Samsung's beefy Exynos processor, coupled with 4GB of RAM. It smashed benchmarks and real-world performance, as expected, and generally we're more than happy with the power it offers.
Apple being Apple, have brought out their homegrown big guns, with an all-new A10 processor. Packing four cores – each more efficient than their A9 chip predecessors – the A10 takes a clever approach to using its brains independently – with two powerful cores used for intensive tasks, and two more efficient, less powerful cores for less intense requirements.
Apple's GPU is also obviously more powerful, promising a 50% boost over the graphical grunt offered by the already-powerful iPhone 6s and 6s Plus. Naturally, Apple hasn't revealed any specs for RAM, though it's widely established that it's rocking 2GB under the hood.
Don't let that put you off though. Apple's chip is an absolute beast, and it's comfortably ahead of the rest of the pack when it comes to single-core processing, at least according to early benchmarks. It's GPU too is leading the way, which, coupled with optimistation for iOS, makes for an absolute beast of a smartphone when it comes to performance.
While the A10's multi-core perfromance is more on par with its rivals, single-core performance still makes up the majority of smartphone tasks. Reading the likes of Reddit and other tech forums, Android fans are calling out for Qualcomm to step up to the plate to try and match Apple's silicon – so you know those chip makers at Cupertino are on to something pretty special here.
In real-world testing, you probably won't notice a dramatic difference, but between the heavy hardware and the speedy iOS 10, this one goes to Apple.
Winner: Apple iPhone 7
Apple iPhone 7 vs Samsung Galaxy S7 storage, connectivity and power: Mixed bag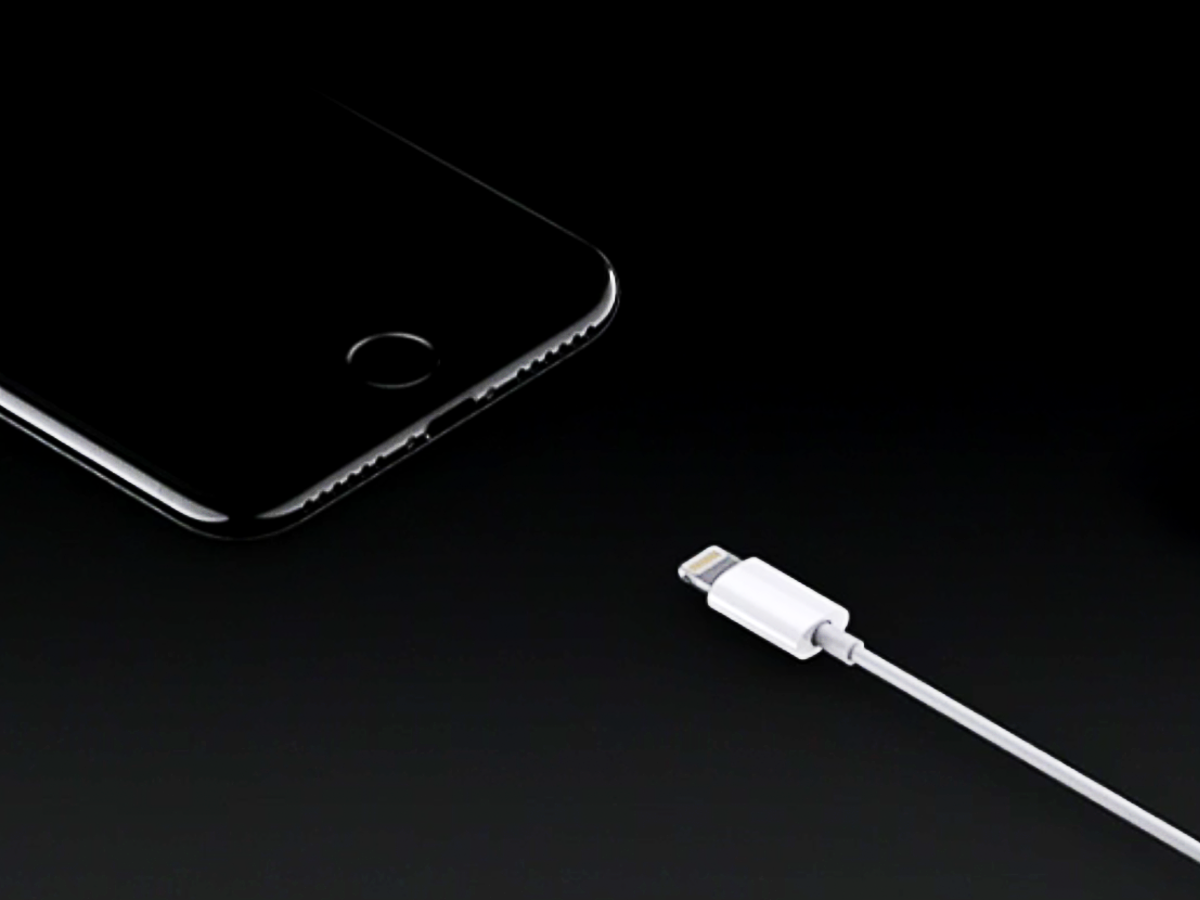 The iPhone 7 has finally killed off the pathetic 16GB model. It has ceased to be. It is an ex-storage option.
Instead, it's now offered in 32GB, 128GB and 256GB flavours, which is great news – unless you're after a 64GB model. Boooo. Still, good news for media hoarders eh?
The S7 on the other hand, is only available in 32GB and 64GB versions, but – and this is a big but (shout out to Sir Mix-a-Lot) – the S7 supports microSD cards, which is a much cheaper way to reach higher storage levels compared to forking out for a high capacity iPhone.
The other big connectivity news is the headphone jack – the iPhone 7 doesn't have one, as predicted.
This is terrible in some ways and good in others, depending on your perspective. It's good in the sense that you can now plug active noise cancelling headphones directly into your iPhone, negating the need for a bulky battery pack.
It's also obviously bad, because none of your standard 3.5mm jack-toting headphones and cables will work. The S7, of course, doesn't have this issue.
Given all of that, the Galaxy S7 edges ahead thanks to its expandable memory and retaining its headphone jack, make it more convenient for more people on the whole.
Winner: Samsung Galaxy S7
Apple iPhone 7 vs Samsung Galaxy S7 OS: Pick your poison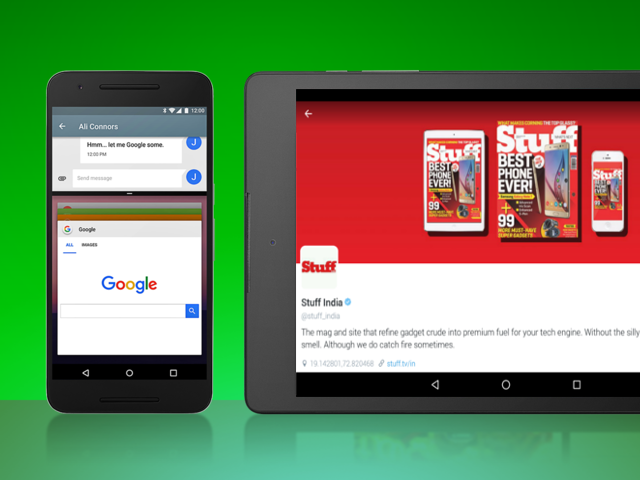 This section's pretty easy. If you want iOS, go for the iPhone 7. If you want Android, go for the Galaxy S7.
If you're not particularly fussed either way though, or fancy a change, then each has its good and bad points.
iOS 10 looks gorgeous as ever, and has a few neat tricks up its sleeve, the biggest of which is arguably its new Home app that consolidates all of your connected home devices like lightbulbs, speakers, smart heating etc, into one handy app.
Android Nougat 7.0 has yet to provide an equivalent for this, so if you're rocking a home of the future, this should be a big sell for you.
On the other hand, Android is a tinkerer's dream, offering more flexibility. Unlike iOS, you can choose things like your default browser or maps application, which we still can't believe isn't an option in iOS. You can also install different launchers, drastically changing the look and feel of your device.
You can also play PS4 games, download torrents, and set up custom automations. And Google Now is better than ever, with its Now On Tap feature offering relevant information, based on your current page's contents. However, the vast majority of current devices don't even have Nougat right now.
When it comes to apps though, iOS is still king, with more polished offerings coming to iOS first – Nintendo's new Mario game is one fitting example.
With pros and cons for each, it's up to you to weigh up what's more important. Yep, this one's a draw too.
Winner: Draw
Apple iPhone 7 vs Samsung Galaxy S7 verdict: a close call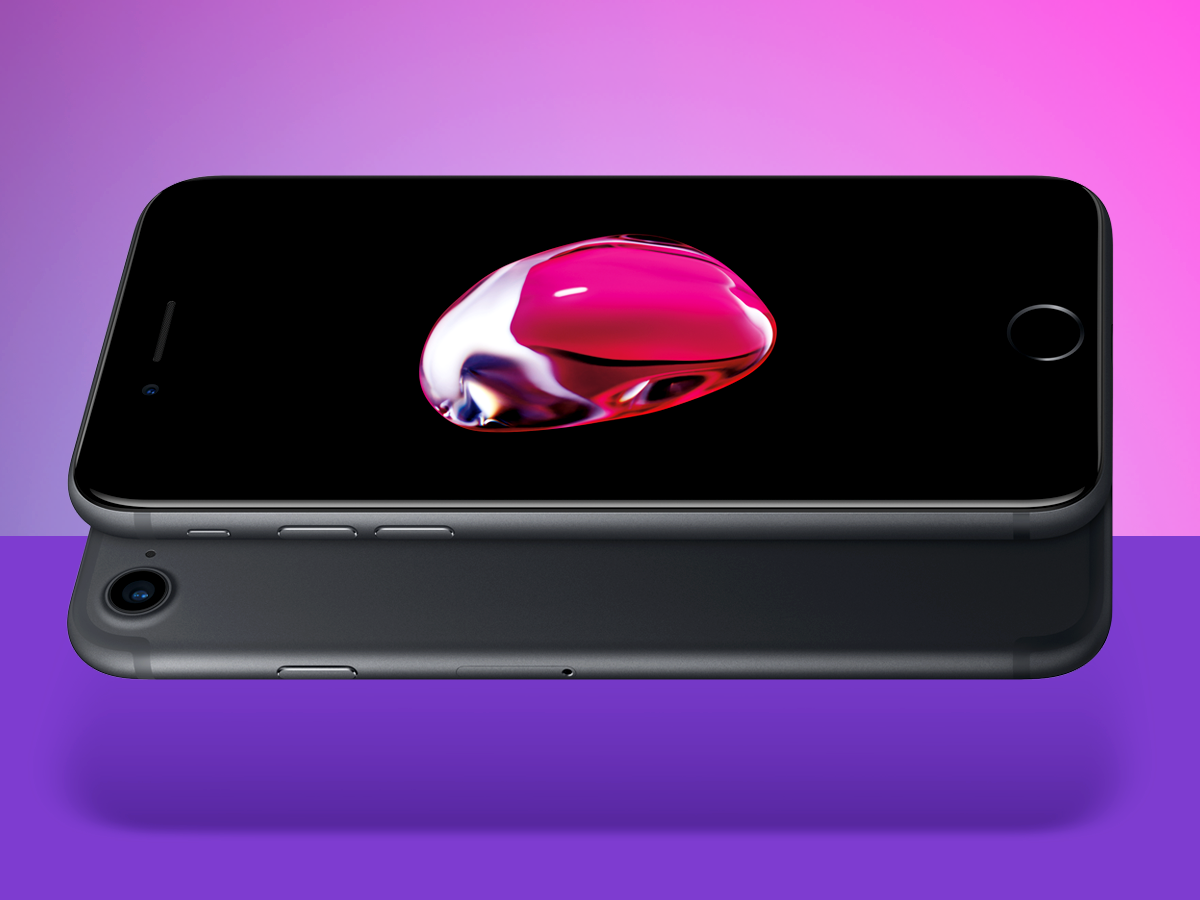 Both the iPhone 7 and Galaxy S7 have earned equal points in our initial spec versus. We hate to be boring, but a lot of the draws really do come down to personal preference. Design is always subjective, and there's no questioning the premium build of both devices.
Android and iOS both have their pros and cons, and again – which one you'll want to go for depends on what you what you're after in an OS.
The removal of the headphone jack on the iPhone 7 will, of course, for many be a deal breaker, and for those people, the Galaxy S7 is the clear choice. The same goes for expandable memory too – you can bump up the memory of the Galaxy S7 far cheaper than forking out for a 128GB or 256GB iPhone 7.
The iPhone 7's camera, though, is slightly superior based on our initial testing. It matches the Galaxy S7's megapixel count and OIS smarts, but throws in a fancy quad-LED flash and artificial lighting compensation – both of which give it a small edge.
While the iPhone is more powerful on paper, there isn't any huge difference in real world use – well, unless we see some truly spectacular games that the Galaxy S7 couldn't run at the same quality.
Ultimately, given the choice between the phones, we'd still take the Galaxy S7 more often than not. That Quad HD screen is a stunner, the expandable storage is a big perk, and all the categories that are neck-and-neck with the iPhone 7 are still, by and large, very awesome. It's also easily found much cheaper than the new iPhone 7, which can't be ignored.
Overall winner: Samsung Galaxy S7