Apple iPhone X vs Samsung Galaxy S8: Which is best?
Can Apple out-premium Samsung finest flagship phone?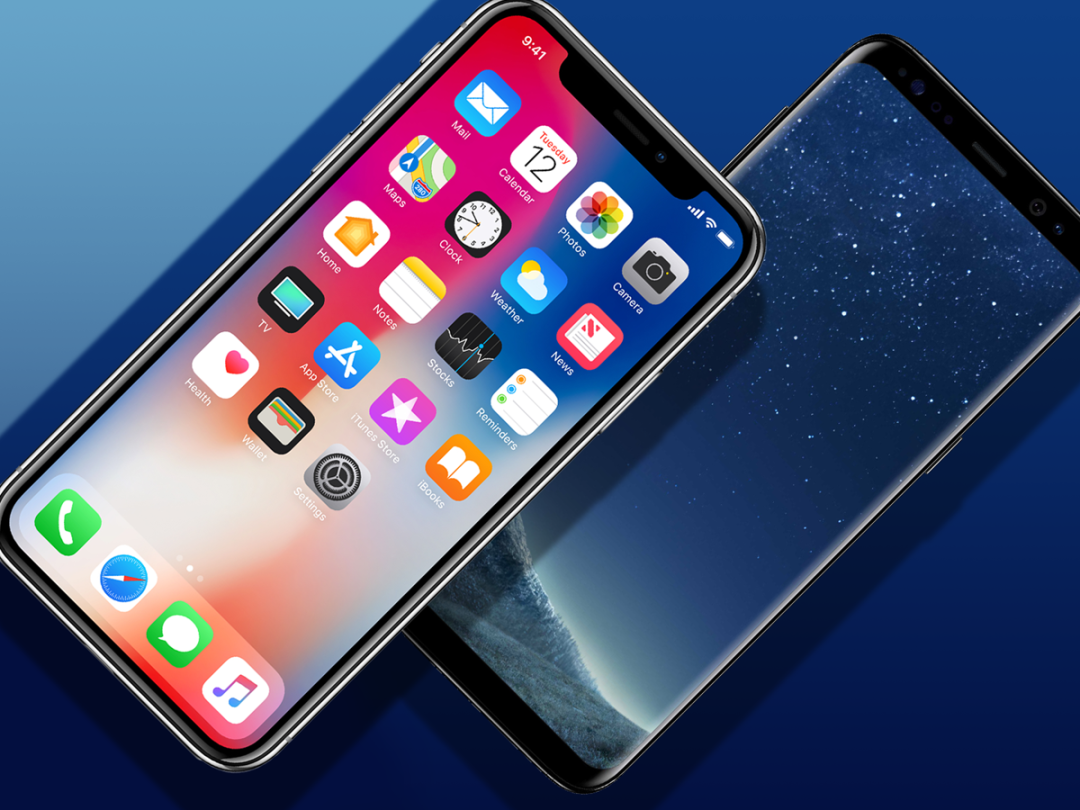 Did you see the new smartphone that's nearly all glorious, OLED screen on the front and packed with the latest and greatest tech inside – and a bulging price point to match?
No, it's not the Samsung Galaxy S8, or even the Galaxy Note 8 at that. It's the Apple iPhone X, and sure, it might seem familiar to anyone that's been following Samsung's flagship phone moves this year. The iPhone X gives Apple's handset a dazzling redesign with a crisp, beautiful new screen that dominates the face of the phone, along with many other strong perks.
However, going into Apple's announcement, the Galaxy S8 was our favourite smartphone in the world, and it did it at a starting price that was £300+ less than the iPhone X. Now that the iPhone X is out, did Apple's rebuilt, 10th-anniversary handset really shake up our smartphone standings?
Here's how the battle played out, category by category.
Design: Both are beauties
No, the iPhone X and Galaxy S8 are not identical – but they're a lot closer than the iPhone 7 and Galaxy S8 were.
The iPhone X follows the trend of the Galaxy S8 and LG G6 in that it's almost all screen on the front. The curved Galaxy S8 screen barely has any bezel along the sides, while the top and bottom have slim black bars – and it looks pretty seamless. It's glass on the back, as well, and the whole thing just pops. It's fabulous.
Apple's solution is to have screen stretch to all four sides, but then have a little notch in the display up top, with that space housing the front and infrared cameras, the microphone, and sensors. It's a bit odd, but the nearly-all-screen face is also very striking. And it too has glass on the back now, returning to the iPhone 4s days of yore.
We're quite taken with the Galaxy S8, but the iPhone X looks mighty fine as well. Ultimately, we think the Galaxy S8 has the slight edge here, not only because of the notch but also due to how the curved screen makes it look like there's almost no bezel along the sides. The iPhone X is a beauty, though.
Winner: Samsung Galaxy S8
Screen: Extra large, extra beautiful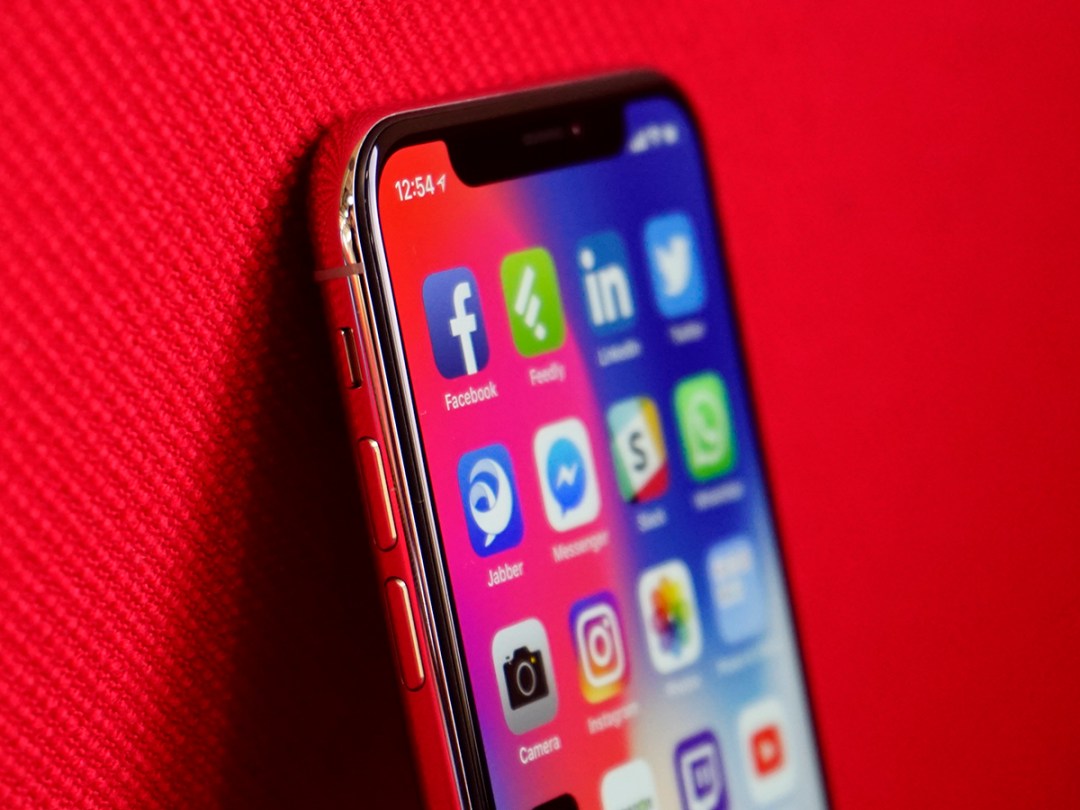 The iPhone X rocks a 5.8in, taller-than-normal OLED screen with HDR support… and so too does the Galaxy S8. Like two peas in a pod here, right?
Well, almost: the iPhone X screen is flat, while the Galaxy S8 screen curves on the left and right sides. Also, the Galaxy S8 has a resolution bump, coming in at 2960×1440 (571 pixels per inch) while the iPhone X resolution is lower at 2436×1125 (458ppi). And the iPhone has that notch, of course, which trims off a slight bit of screen real estate at the top.
Still, the iPhone X's screen looks excellent – it's significantly more vivid than the LCD screens of previous models (including the iPhone 8). And truth be told, Apple's panel was made by Samsung! While the Galaxy S8 has an advantage on resolution, it's hardly noticeable in everyday usage. They're both brilliant displays. And the iPhone gets a hair brighter than the S8, too.
Apple's screen has a couple of unique perks, too. It's a True Tone screen, which means the colours adjust automatically based on your ambient lighting, which helps keep things very natural-looking throughout. And it's also a 3D Touch screen, bringing some pressure sensitivity to apps, games, and the UI, even if that's not the most critical of additions.
Both sides have slight edges here, but ultimately they're both among the best screens you'll find on a smartphone today. And for that, we have to call it a draw.
Winner: Draw
Camera: Sharp shooters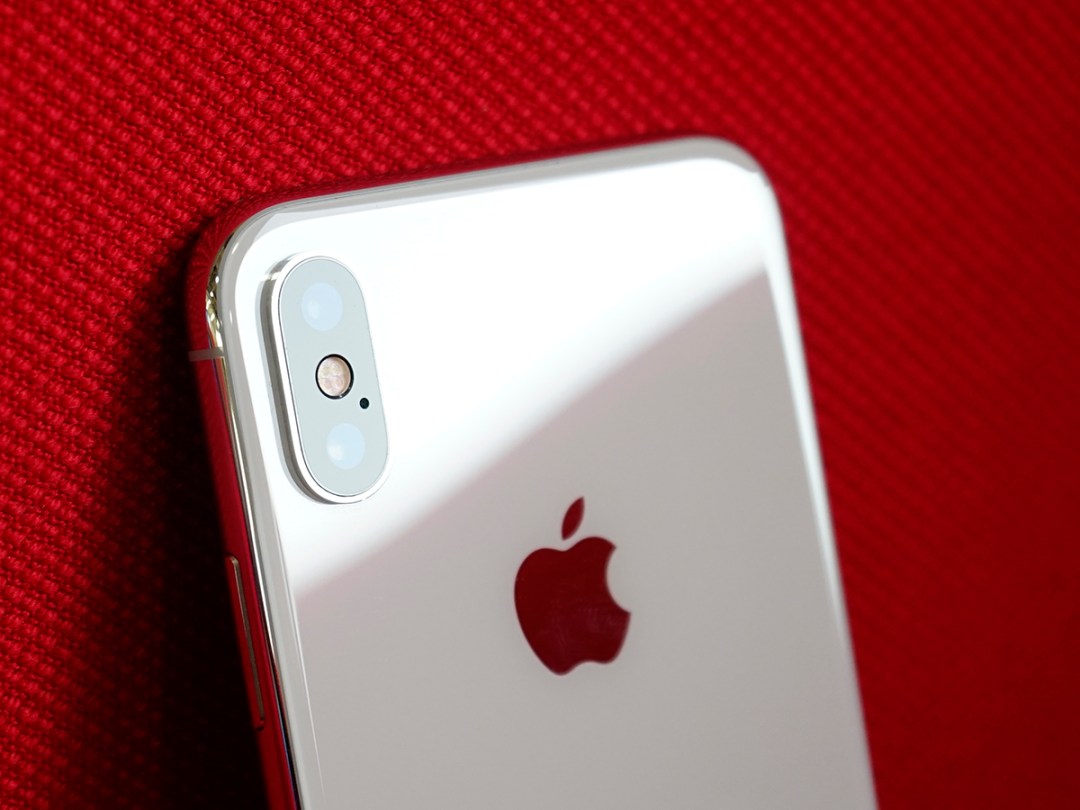 Two cameras are better than one, right? Well, not always – but the iPhone X's additional back camera, continuing the trend of last year's iPhone 7 Plus, brings some handy extras.
The iPhone X has a pair of 12-megapixel shooters on the back: one wide angle (f/1.8), the other telephoto (f/2.4) – both with optical image stabilisation – and the pairing of the two let you dig into some optical zoom, as well as take snazzy Portrait shots. The new Portrait Lighting feature also lets you adjust the kind of lighting seen on those shots, which is really neat when it works well. That's not all the time, but to be fair, it's still in beta.
Meanwhile, the Galaxy S8 has just one 12MP back camera (f/1.7), and it's quite excellent. Thanks to a load of software enhancements, it's even better than the Galaxy S7's camera, and it pumps out crisp, colorful shots on the regular. However, it's not our favourite smartphone camera right now, loosening Samsung's once-enviable grip on that category. We'd put it just behind phones like the Google Pixel 2 XL and HTC U11.
We haven't had a chance to do an updated smartphone shootout to really put the results head to head, but both of these phones are fantastic shooters and among the best on the market today. You can't go wrong either way here.
Winner: Draw
Performance: Power lifters
The A10 Fusion processor in last year's iPhone 7 could hold its own against Samsung's Exynos 8895 in the Galaxy S8, but Samsung can't keep up when the iPhone X's A11 Bionic chip gets thrown into the ring.
Benchmark tests show that the A11 Bionic blows every other smartphone out of the water in terms of overall performance, with single-core scores that double the Galaxy S8, and a multi-core score that's more than 50% higher. That's insane. In fact, the scores even beat a modern MacBook Pro! And that's with 3GB RAM in the iPhone X vs. 4GB in the Galaxy S8.
Those are benchmark tests, though. Do you see it in day-to-day usage? Nah, not really. The Galaxy S8 is incredibly responsive with Android Nougat installed, just like the iPhone X is super speedy with iOS 11 in tow. They're both as fast as you want and expect them to be.
But the iPhone X has that extra power on tap, just waiting to be used. We've gotta give it to Apple for packing so much phone into such a svelte little handset.
Winner: Apple iPhone X
Battery and perks: Perks galore!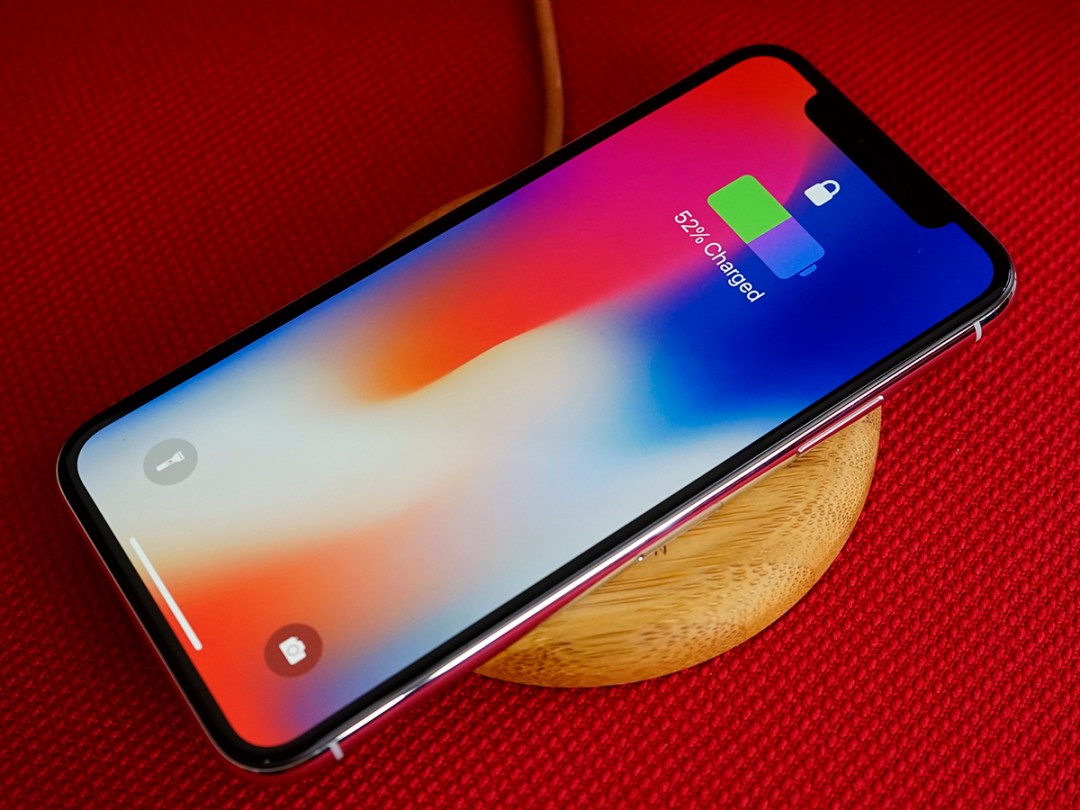 Well, the iPhone X finally takes down one of the Galaxy's continual advantages: wireless charging. Apple's top-end phone adds it in thanks to the new glass backing, although the iPhone X doesn't offer fast wireless charging as of this writing. It will be added in a future iOS 11 update, though. It does do fast wired charging, however, but you'll need a USB-C to Lightning cable and a USB-C power adapter that supports USB power delivery.
As for battery life, the iPhone X packs in 2,716mAh between two cells. It lasts a tiny bit longer than the iPhone 8 Plus in everyday usage, and should get you a full day without breaking a sweat – maybe a bit longer if you don't go too hard on it. The Galaxy S8, meanwhile, has a 3,000mAh battery pack that can typically hold its own for a full day. They're actually pretty close.
In terms of storage, the iPhone X bumps up the starting tally with its 64GB and 256GB models, but still doesn't have microSD support. With the Galaxy, you get 64GB within and then can build out from there. Same old Apple, then.
The iPhone X has scrapped Apple's influential Touch ID sensor in favour of Face ID via the new TrueDepth front-facing camera setup, and unlocking your phone with a glance is pretty smooth, but not entirely seamless – it can fail on occasion, forcing you try again or tap in your passcode.
Still, it's better than the Galaxy S8's version of facial scanning. However, the S8 has a proper fingerprint sensor on the back, albeit in an incredibly awkward location next to the camera sensor.
Also, the TrueDepth system allows Apple to offer really goofy, hilarious-looking animated emoji that mimic your own facial reactions. Yep, we're into that.
But Samsung also has a couple of big bonus, hardware-related perks: Gear VR support, which is really cool and entertaining, and DeX Station dock support, which is… a work in progress. The latter lets you plug your phone into the dock and connect it to a monitor for a PC-like desktop work environment, which might be really helpful to some people, but we found it pretty limited (and limiting) in our review testing. It's a niche need, but some will love it.
Between storage and VR, Samsung has enough meaningful perks here to take this category.
Winner: Samsung Galaxy S8
Verdict: A pricey proposition
The Apple iPhone X and Samsung Galaxy S8 are two of a kind in a lot of respects, and they are definitely two of the best, most refined smartphones available today.
But there's a really massive difference here – almost £500 worth, actually. The Galaxy S8 is already expensive for a flagship, but ultimately worth the added expense over, say, the OnePlus 5, provided that you crave those extra-premium perks. And the £689 starting price has dipped considerably over the past several months: now you can find it at or below the £550 range.
Does that iPhone X then have even more extra-premium perks to bump up the price to £999? For most buyers, no – probably not. Spending £700 on a smartphone feels less and less necessary as the mid-range market fills up with absolute gems of capable handsets, so asking a thousand quid for a phone is madness, right?
Sure – but there are cheaper iPhone options to appeal to those who don't want to drop that much money on a phone, and Apple knows that only its hardcore faithful are going to buy a £999 iPhone. People like our esteemed editor-in-chief, Guy Cocker, who wrote an opinion piece on the very subject back when the phone was first announced. He's in, and if you're also a die-hard Apple lover who's been waiting for the company to make a big leap, here it is.
If not, however, and you're looking for a brilliant handset that's a few hundred quid less, then the Galaxy S8 is your best bet. It's still our favourite phone in the world, and seeing the iPhone X's bulging price point really only reaffirms that decision. But Apple's latest and greatest is a stunner if you've got money to burn.
Winner: Samsung Galaxy S8