Apple Watch Series 3 vs Apple Watch Series 2: should you upgrade?
Is your old Watch losing its lustre or looking good for its age?
What does September mean? Constant rain, the end of summer and a depressing end to long sunny evenings?
Sure, all that, but it also means we get lots of new Apple goodies to irrationally yearn for. This year, alongside the £1000 iPhone X, Apple introduced the Watch Series 3.
The big new feature this year is cellular, making the watch more independent than ever. But do its new internals mean you should be rushing to trade in your Watch Series 2? Or should you hold fire until next year?
We put one on each wrist to find out…
Design: spot the difference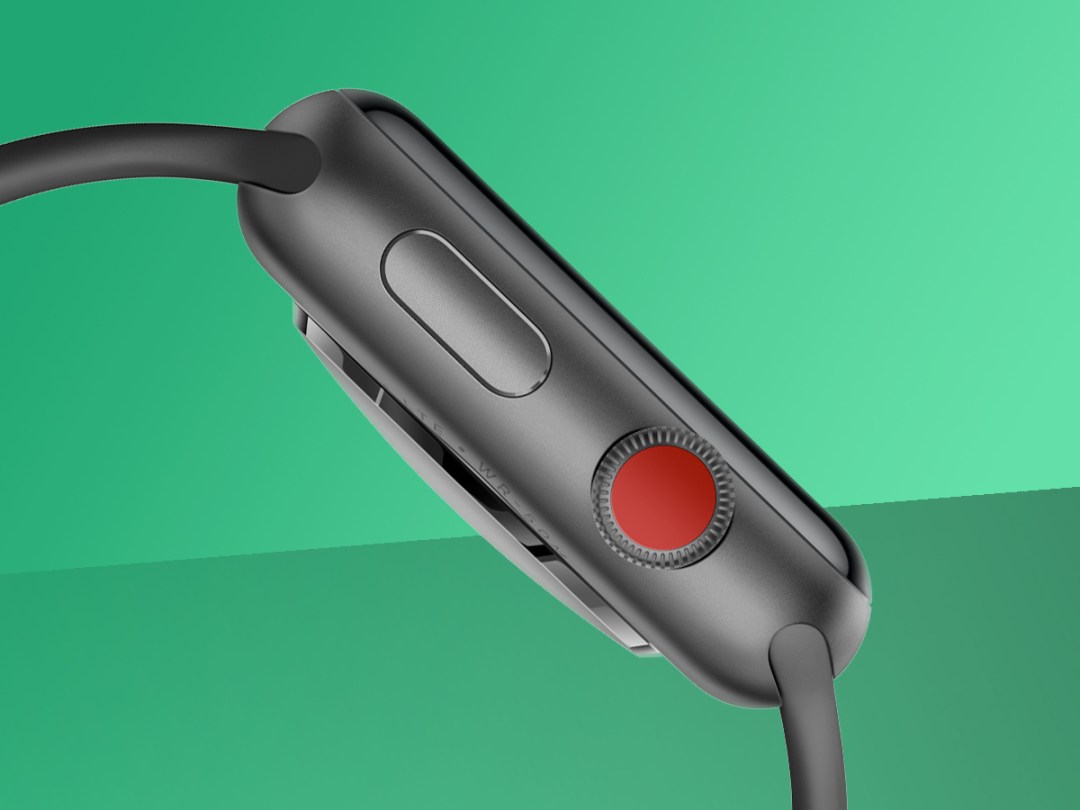 Okay, you're not going to be rushing to trade in your Series 2 watch based on a radical redesign.
The Watch Series 3 looks identical to its predecessor, aside from the cellular version's red digital crown. You could have the two in-hand and not notice the difference.
As before, entry-level versions of both the cellular and non-cellular Series 3 have an aluminium frame, toughened glass on the front and a chunky 'lens' of glass on the back covering the heart rate sensor.
Apple says it has had to push out this glass by 0.25mm to fit in the new components, but if you can tell that just from look and feel you have higher-fidelity fingers than us.
Otherwise, it's business as usual on the design front. The bright, OLED screen hasn't suddenly gone round, and you have the same choice of a 38mm watch case (with a 1.5in screen) or a 42mm size (whose screen is 1.65in).
The only slight difference is that red spot on the cellular mode's digital crown. And if you're desperate for that on your Series 2, there's always Watchdots.
Features: a big call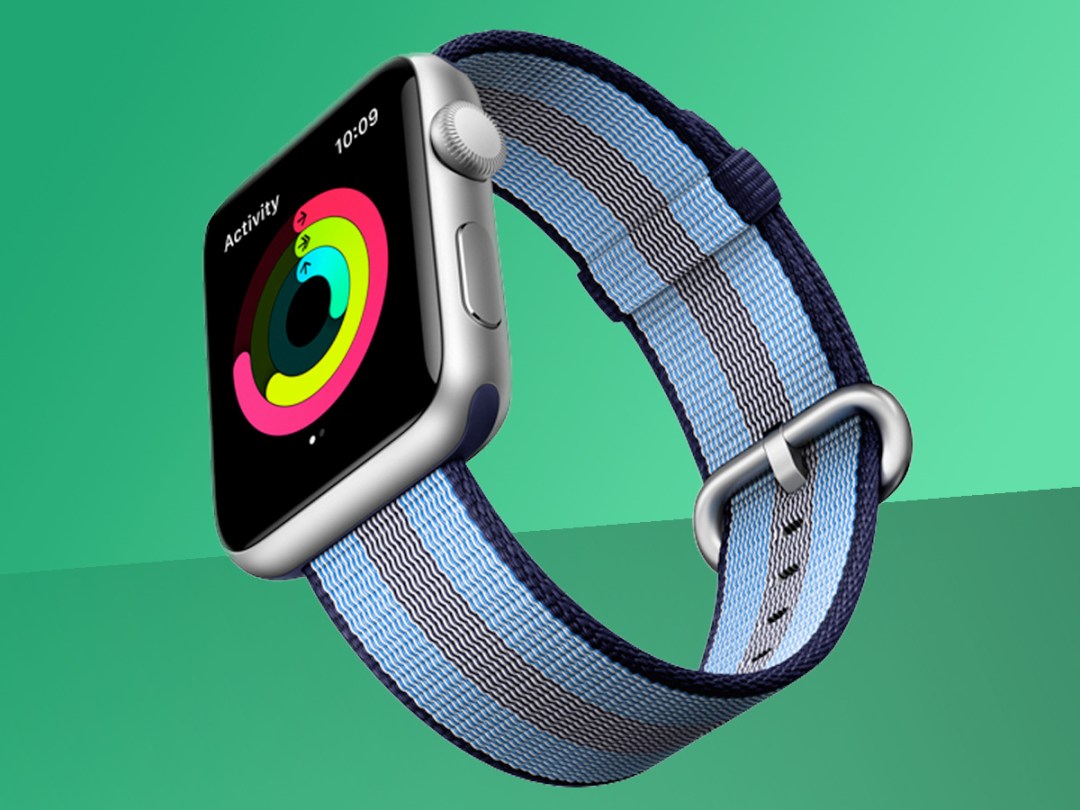 The Series 3 has two big new features: mobile internet (on the £399 'cellular' version) and a built-in barometric altimeter, which lets your Watch measure changes in altitude.
How does the cellular connection work? A tiny little eSIM in the watch can 'borrow' your iPhone's number to stream Apple Music and take calls, among other things.
The stinger is that you'll need to also have an iPhone on the EE network (which is the only one to offer the cellular Apple Watch, for now), and pay an extra £5 per month contract.
It's difficult to say right now how well the cellular connection will work, and how useful it'll be. Unless you're an early adopter, a 'wait and see' approach seems wise.
But what about the £329, non-cellular Series 3? Sure, it has that barometric altimeter to work out when you're climbing stairs or mountains, but is that the only thing it offers over the Series 2?
No, there are a few internal differences that should future-proof it for forthcoming software updates and apps. Like the Series 2, the Watch 3 has a dual-core processor, but Apple says it's a whopping 70% faster.
There's also a new wireless chip, the W2. It's more efficient, has faster Wi-Fi and allows for the new 4G connection. While these do help make watchOS 4 feel a bit zippier (as we discovered in our hands-on), it's unlikely the Series 2 will grind to a halt over the next year.
If you own an Apple Watch Series 1, then an upgrade feels like a no-brainer. But it's probably not enough to justify an upgrade from an Apple Watch 2, unless you've already spent months treating your old Watch like dirt and are tired of its scratched and tarnished face.
Apps and software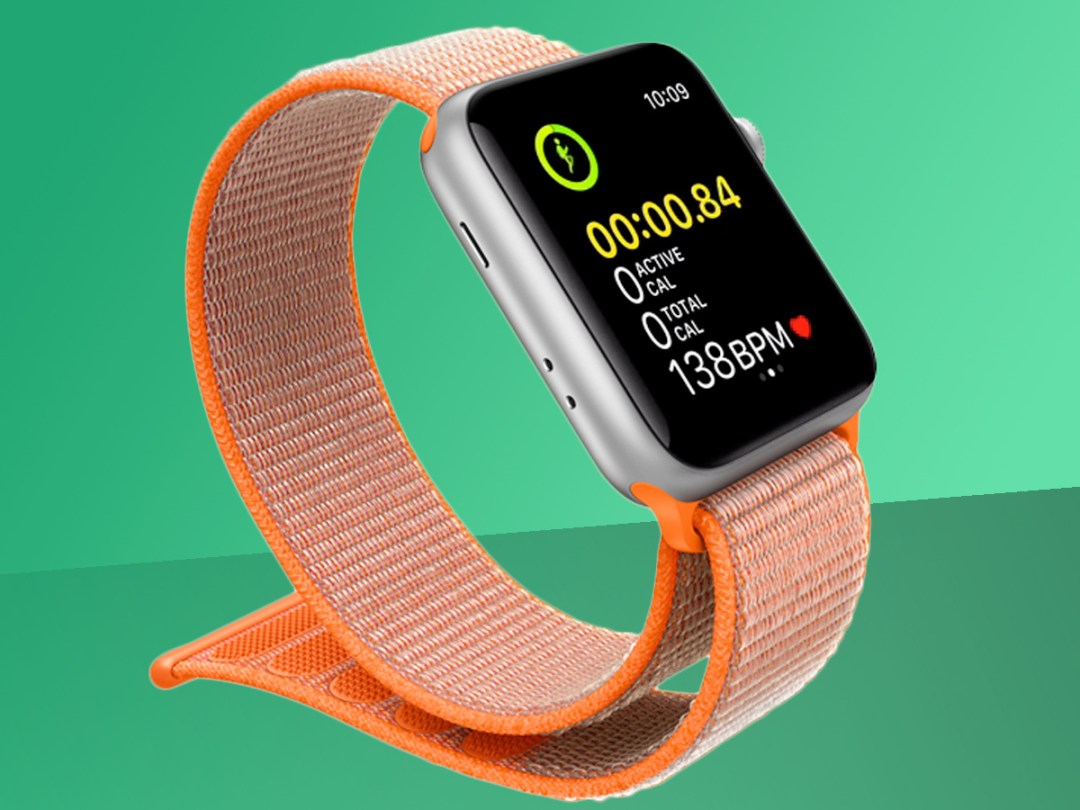 To start with, there'll be basically no difference between the Apple Watches in terms of the software and apps they can run.
Just like the Series 3, the older Apple Watches will be getting updated to the latest, greatest watchOS 4 software from September 19.
Of course, hardware differences may make a difference to how smoothly watchOS 4 runs. But despite the Series 3's faster processor, it's unlikely to offer a drastically different experience to Series 2, with the possible exception of a speedier Siri.
In fact, the most interesting impact of the third-gen Apple Watch may yet be the sparking of a new wave of apps. We've been waiting eons for Spotify and Audible to come to the Apple Watch (and may well be waiting a lot longer), and cellular does give developer's another tool to work with.
While it's worth bearing in mind that non-cellular Apple Watches might ultimately be locked out of enjoying the full benefits of apps like these, older models will hold their own in the short term.
So much so, that Apple is going to continue selling the two-and-a-half year old Series 1.
Battery life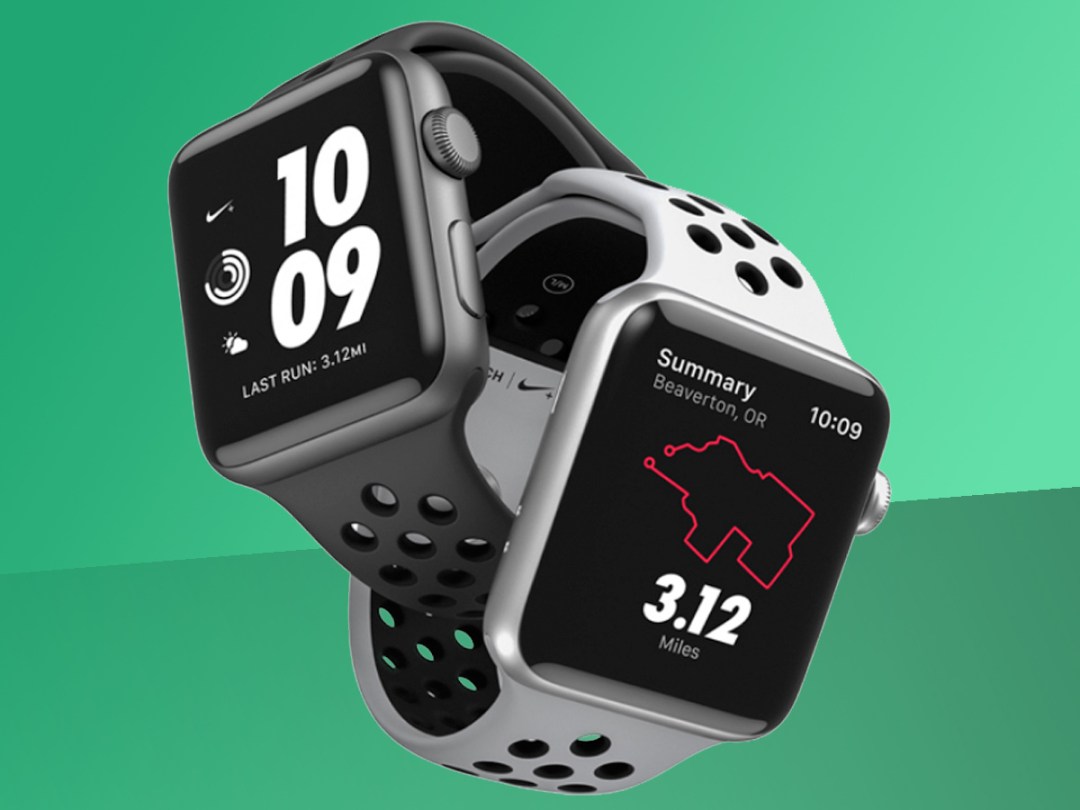 One of the changes we were hoping for in the Watch Series 3 was better battery life. It's what we want in every new smartwatch and phone, if we're honest. And, drumroll, we don't get it, sadly.
Like last time around, Apple has aimed for '18 hours' of use for both of its new models. That doesn't sound great compared to something like the Fitbit Ionic's claimed four days, but it does include a lot of time checks, notifications, 30 minutes of fitness tracking and 45 minutes of app use.
Still, most of the Apple Watch owners we know don't do quite that much, and are able to get up to two days' use between charges. And that's likely a good ballpark for the Series 3, unless you're streaming Apple Music for hours.
Value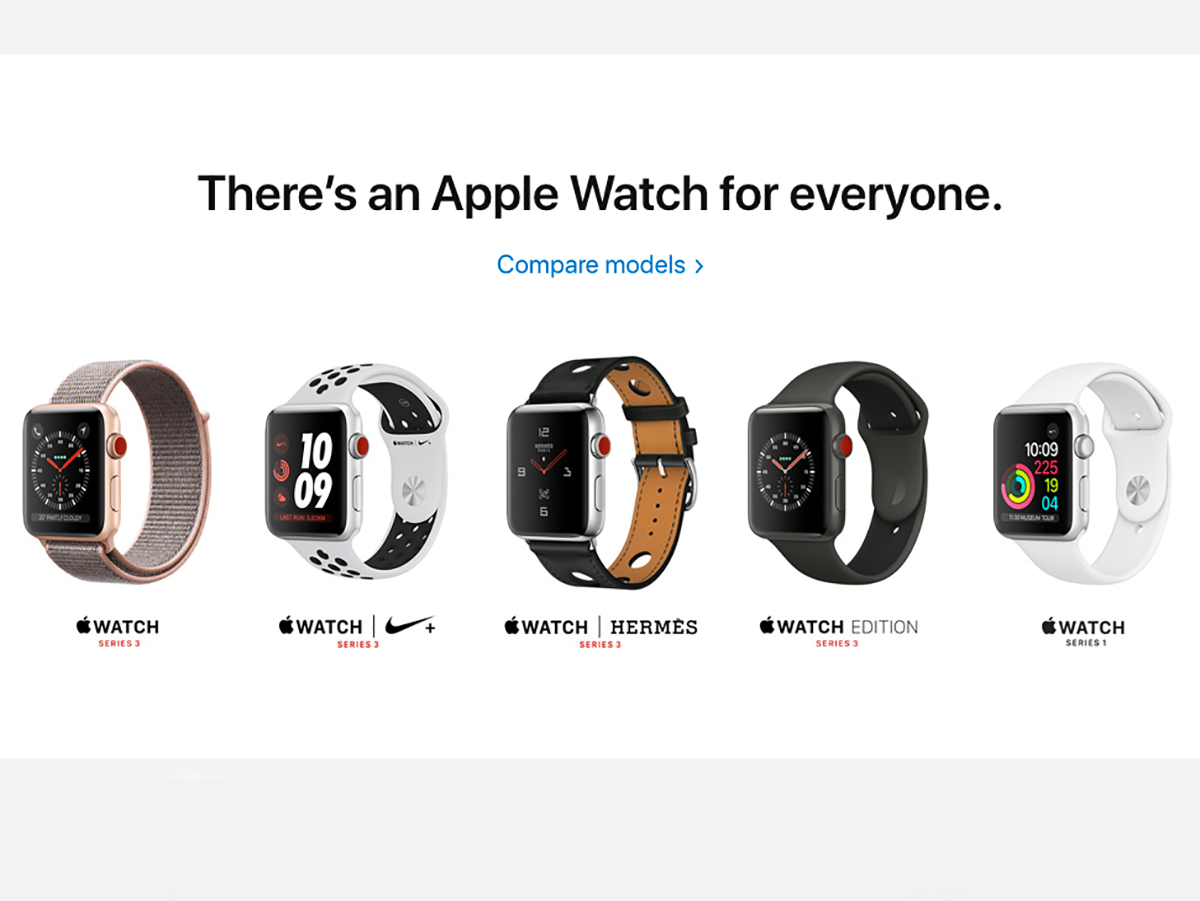 Apple has now discontinued the Series 2, which has effectively been replaced by the non-cellular Series 3.
Interestingly, this version is actually cheaper than its equivalent predecessor. The basic aluminium Watch Series 2 was £369, whereas the non-cellular Series 3 starts at £329.
This means that, at launch, the Series 3 feels like better value than the Series 2. Stores like John Lewis are also yet to discount the Series 2.
With Series 2 watches fetching around £200 on eBay, the price of trading up for the non-cellular Series 3 wouldn't be too high. As long as you're aware that, at launch, you probably won't notice a drastic difference between the two.
Your other option, short of buying old stock or second hand, is the original Apple Watch. Yep, that one's still hanging around the Apple Store, for £249. It doesn't have GPS or water resistance, though, so is really only good for the smartwatch basics rather than fitness tracking these days.
Verdict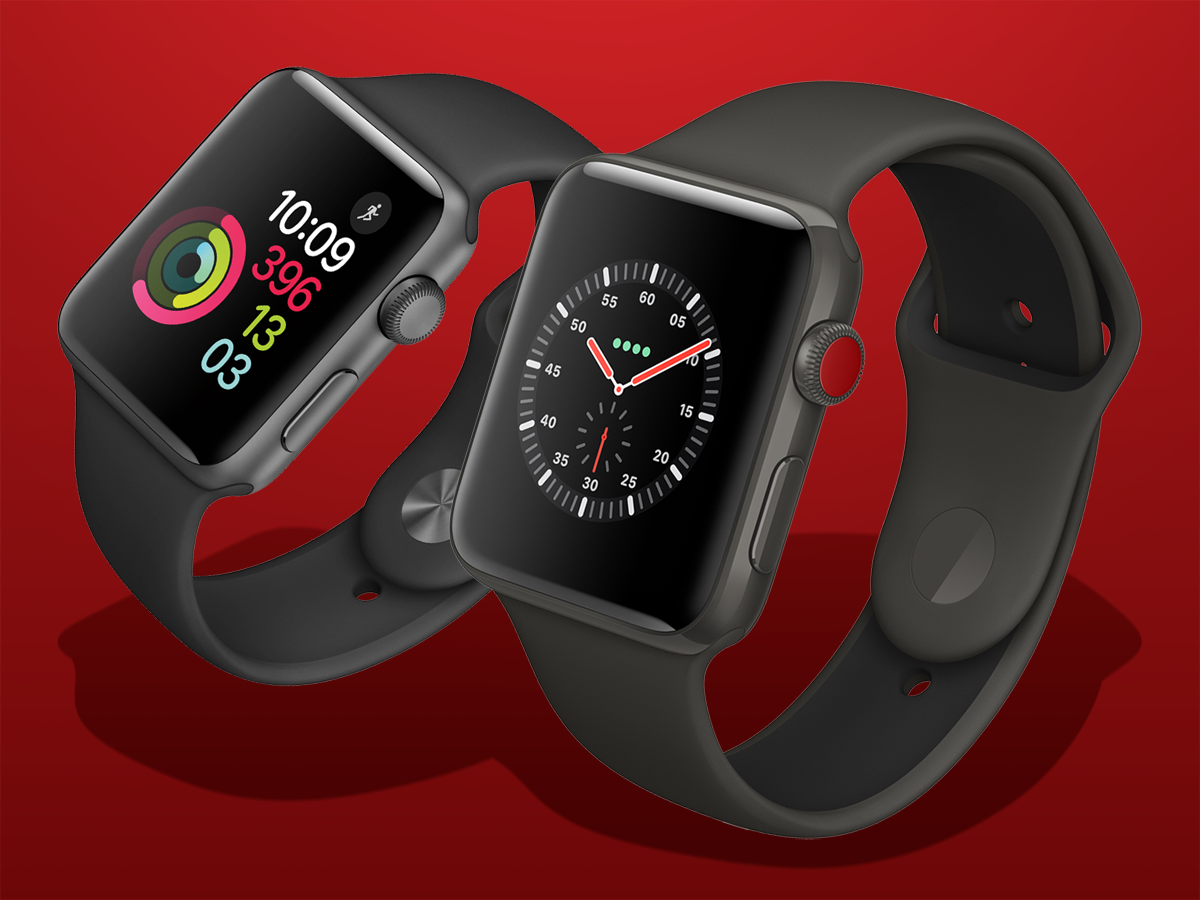 Is it time to list your Apple Watch Series 2 on eBay and welcome the new dawn of Apple Watch 3? Unless the idea of wrist-based music streaming and phone calls really get you excited, probably not.
The major changes other than cellular are an altimeter, which will count stairs climbs as well as steps, along with a boosted processor and wireless chip. As welcome as they are, they don't currently warrant the extra cash.
In fact, the close similarities between its second and third watches are the reason why Apple has discontinued the Series 2.
And the Series 1? Well, that's a different story. If you own one of those and fancy exploring the Apple Watch's sportier side, an upgrade to a Series 3 model feels like a no-brainer.
It is, though, worth keeping an eye out for discounts on the Series 2 in the coming days – we'll be doing the same and will bring you our pick of the best deals soon.