The Best Amazon Prime Day Gaming Deals
Get your game on! There are some massive Prime Day deals to be had...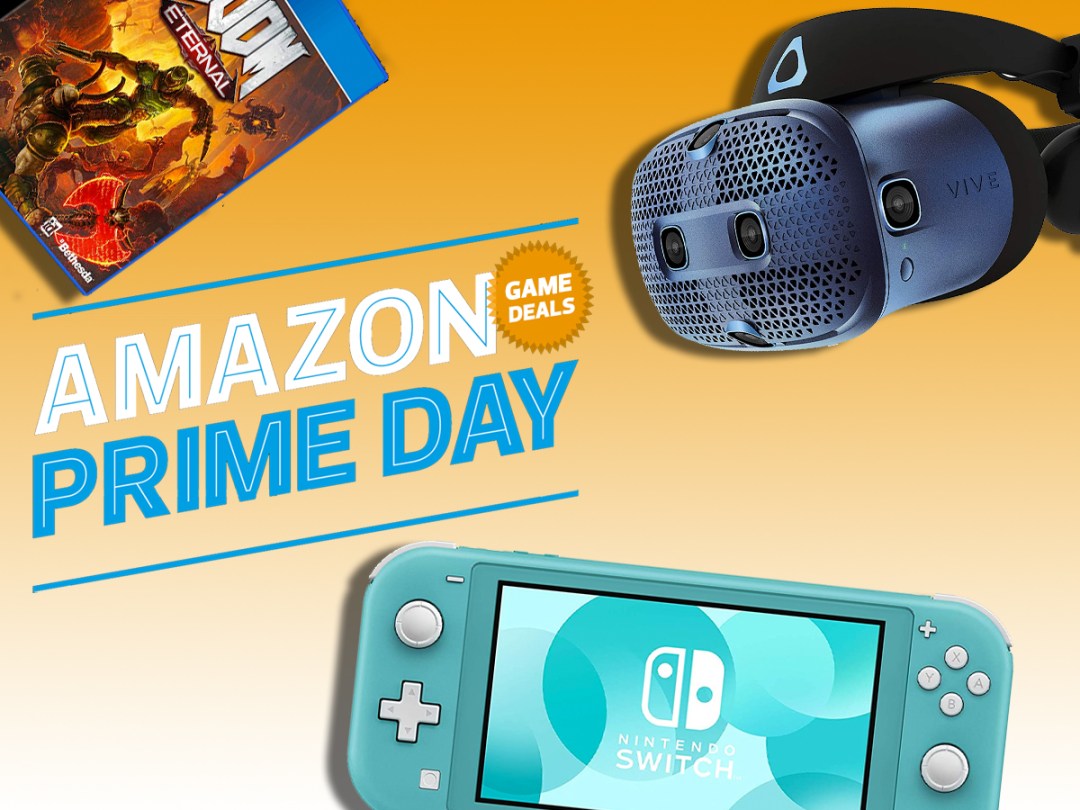 It's been a strange year, to say the least. But if we were to pick one thing that's kept us all (and many of you) going throughout, it's video games. 
And if you're looking for something new, Amazon's Prime Day is the best place to start. Whether you're a member of the PlayStation Nation, wave the flag for Xbox, go nuts for Nintendo or love a bit of PC gaming, we've got you covered with some amazing deals. 
On the lookout for other great Prime Day offer categories? From TVs to smart tech, check back on our Prime Day hub for more. 
How do I take part?
Chances are you've already guessed this based on the name "Prime Day," but to grab these deals, you need Amazon Prime.
Grab yourself a 30-day free trial – not only can you get overnight delivery for free, you've got Prime Video, Prime Music and a whole load of other benefits!
PlayStation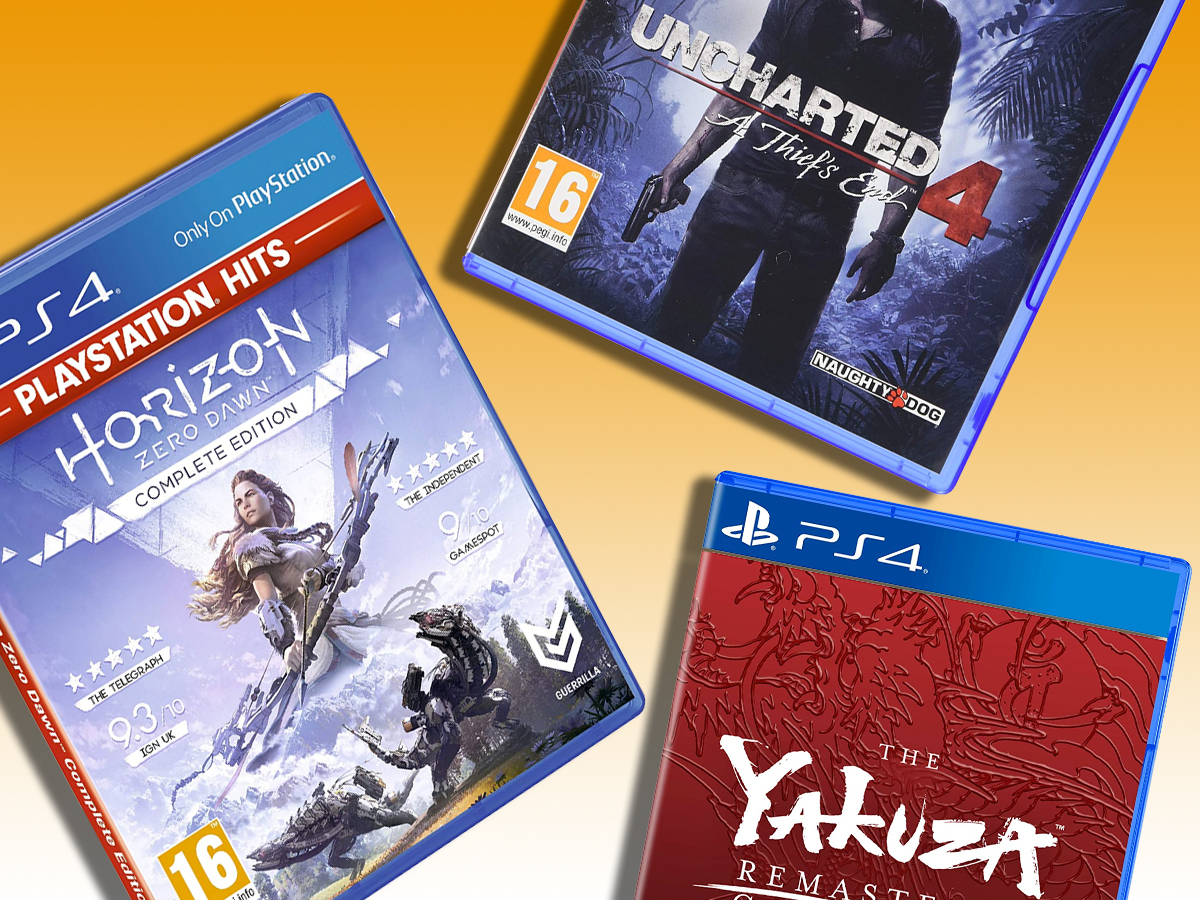 With up to 20% off PS4 games, now's the perfect time to stock up on new games to play throughout the colder months.
And whether you're sticking with current or making the jump to PS5, it's all good! Backwards compatibility means all of these titles are playable on that shiny new next gen console you pre-ordered.
Horizon Zero Dawn Complete Edition – £11.99 (£4 off)
Uncharted 4: A Thief's End – £11.99 (£4 off)
Uncharted Collection – £11.99 (£4 off)
DOOM Eternal with Steel Poster – £19.99 (£40 off)
Tom Clancy's Ghost Recon Breakpoint Limited Edition – £14.99 (£45 off)
LittleBigPlanet 3 – £11.99 (£4 off)
Yakuza Remastered Collection Standard Edition – £19.99 (£30 off)
Middle Earth: Shadow of War Definitive Edition – £15.99 (£34 off)
Dark Souls Trilogy – £33.99 (£21 off)
F1 2020 Deluxe Schumacher Edition – £44.99 (£20 off)
Warriors Orochi 4 Ultimate – £23.99 (£26 off)
Far Cry New Dawn Limited Edition – £10.99 (£29 off)
Xbox-ing your way through good deals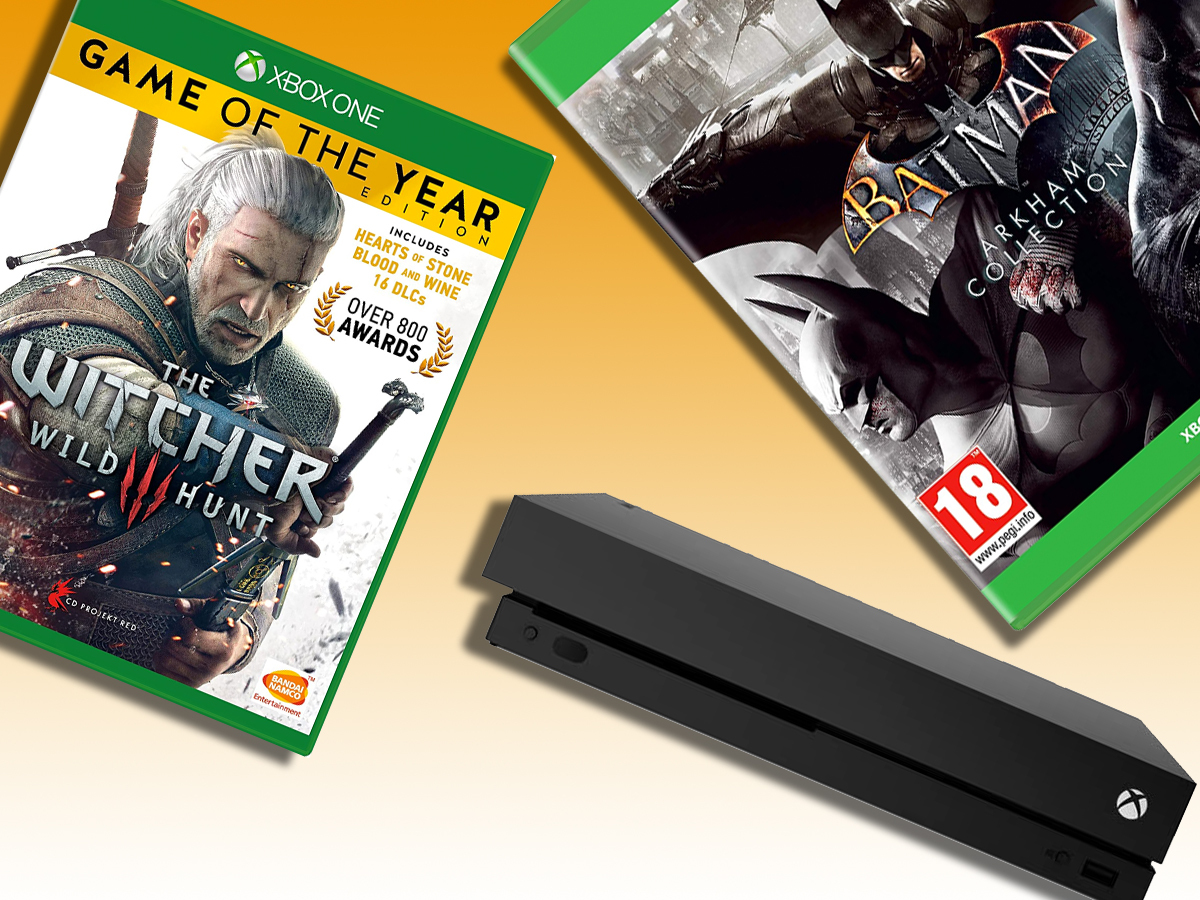 With plenty of AAA titles up for sale on the Xbox side of things, you can see out the winter with top notch games.
Oh, and if you're not too fussed about the next gen consoles (maybe you just want a cheap and cheerful machine to play a whole bunch of Game Pass), you can save BIG on some current consoles.
Xbox One S 1TB + White Xbox Controller, 1 month Xbox Game Pass & 14 days Xbox Live Gold – £199.99 (£50 off)
Xbox One X Factory Refurbished – £179.99 (£120 off)
SteelSeries Arctis 3, All-Platform Gaming Headset – £54.99 (£20 off)
DOOM Eternal: Deluxe Edition – £31.99 (£53 off)
Dark Souls Trilogy – £33.99 (£21 off)
The Witcher 3 Game of the Year Edition – £13.99 (£26 off)
Tom Clancy's The Division 2 Limited Edition – £8.49 (£51.50 off)
Mortal Kombat 11 Special Edition (Amazon Exclusive) – £16.99 (£38 off)
Grand Theft Auto V: Premium Edition – £15.49 (£9.50 off)
Batman Arkham Collection (Standard Edition) – £19.99 (£15 off)
Keep it PC
Upgrade your PC Gaming setup with some new hardware (including a big discount on making the jump to VR) and games with hours upon hours of playability.
Football Manager 2020 – £14.99 (£30 off)
HTC VIVE Cosmos VR Headset – £599 (£100 off)
DOOM Eternal with Steel Poster – £19.99 (£30 off)
SteelSeries Rival 600 – Gaming Mouse – £44.49 (£23.28 off)
SteelSeries QcK + – gaming mouse pad – £9.49 (£5.50 off)
SteelSeries Arctis Pro Wireless – Gaming Headset – £204.49 (£20.21 off)